Fall Closet Staples from Walmart
It's allllmost officially fall! I'm so ready to swap out my summer clothes in my closet for fall pieces and can't wait to start wearing things like blazers and sweaters once it finally cools off her in Houston. I recently placed an order with Walmart and was super impressed with the selection of fall clothes to choose from! Free Assembly always has the best dresses and sweaters so snagged a few of those along with some cute tops and a blazer. Blazers are one of my fav fall closet staples because they can be worn so many ways! Not only are they great for the office, but they help put together any look, even if you're pairing with jeans, a tee and sneakers. Sharing a few of my favorite pieces from my Walmart order below along with a few other cute blazers if you're on the hunt for one! Can't beat their prices for some really cute fall styles!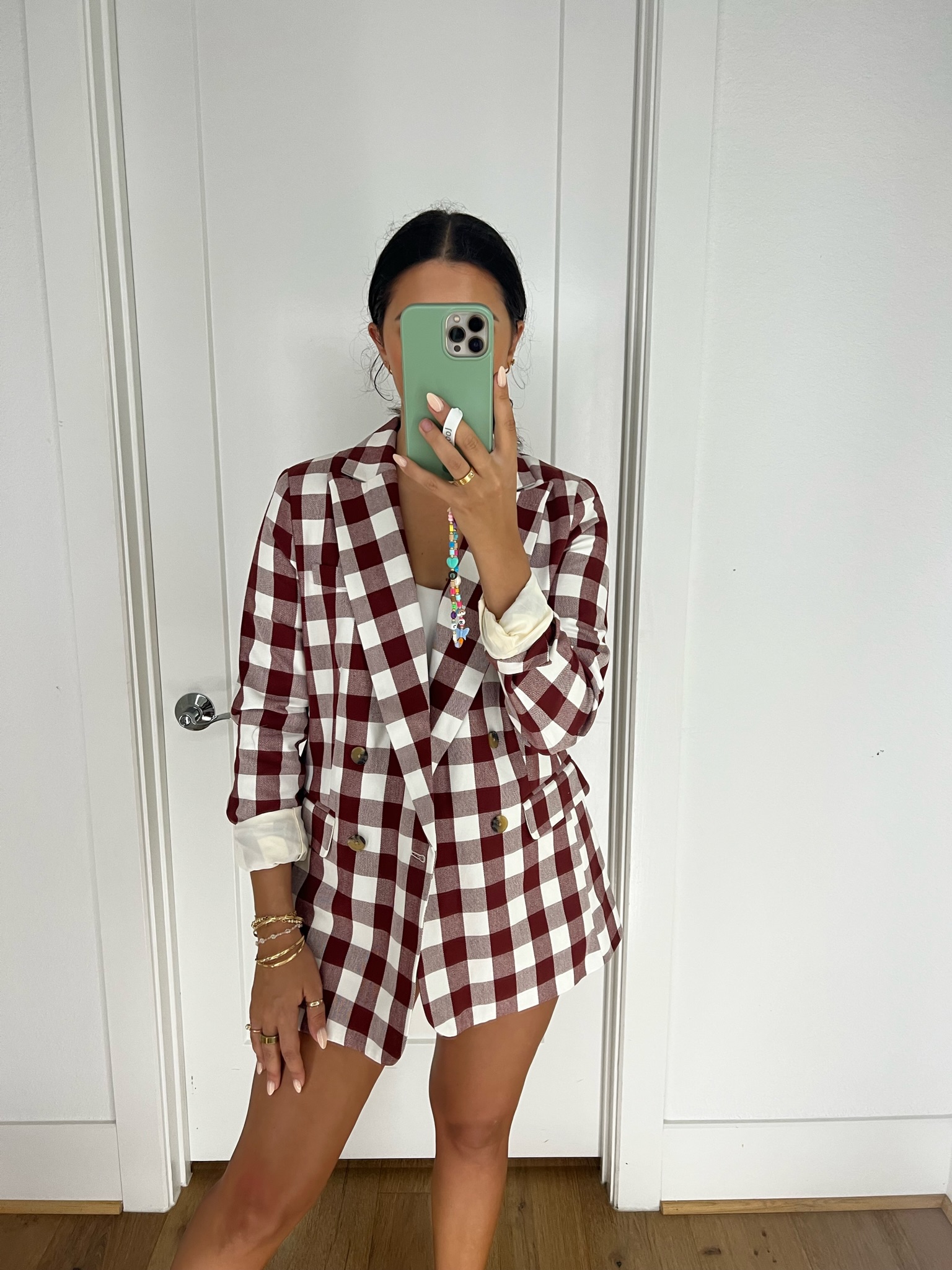 Free Assembly Women's Slim Double Breasted Blazer – red (Medium)
Free Assembly Women's Slim Double Breasted Blazer – navy (Medium)
This blazer is a fresh take on the double-breasted silhouette and has a slightly longer length so fits a little oversized. I feel like I tend to gravitate towards black over navy, but I loved the plaid pattern in this navy color on this blazer! Also thought this red was really different and eye-catching. Both could be dressed up with a pair of high waisted trousers or slim fitting pants and a blouse, or could be worn more casual with a white tee, jeans and sneakers or booties! So many ways to wear these this fall making them great, versatile pieces to add to your fall wardrobe.
Free Assembly Women's Sleeveless Tall Neck Ribbed Sweater Mini Dress (Extra small)
Nothing says fall more than this color! This knit dress is really simple but I'm already thinking of all of the ways I can wear it. Since it's sleeveless, it's perfect to wear this month while it's still warmer here, but then can add a jacket and booties for the fall! It's under $30 and would be a great piece that you can wear to the office (pair with a blazer!) and then also wear on weekends.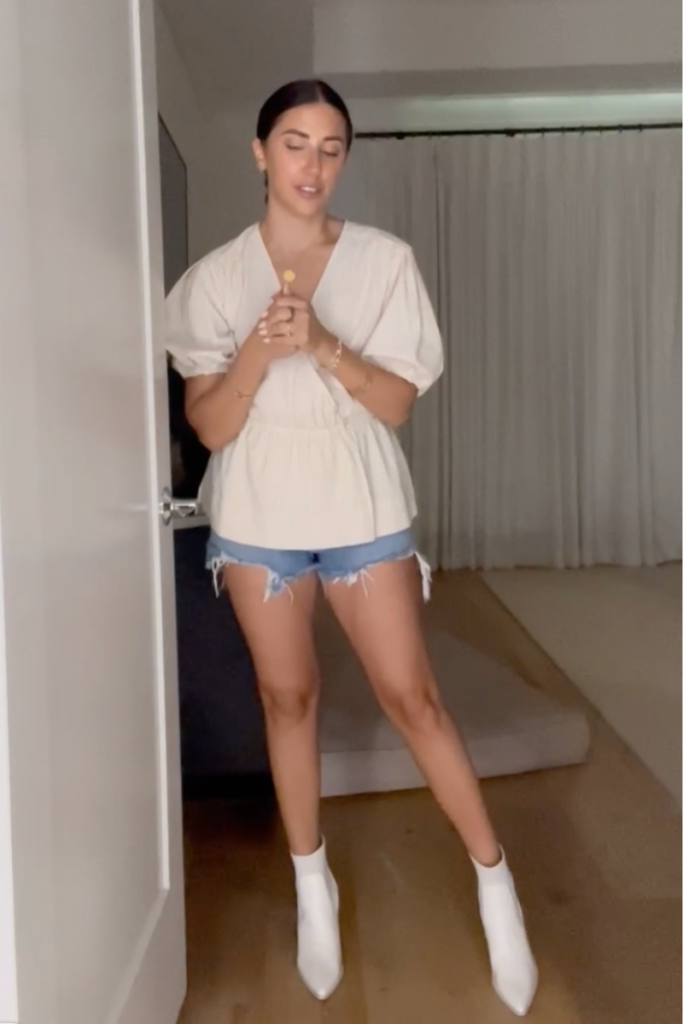 Free Assembly Women's Faux Wrap V-Neck Top (Small)
This wrap top is a fun take on a classic blouse and has the cutest puff sleeves! I love the waffle texture of this for something different and think this would be so cute for date night in the early fall months.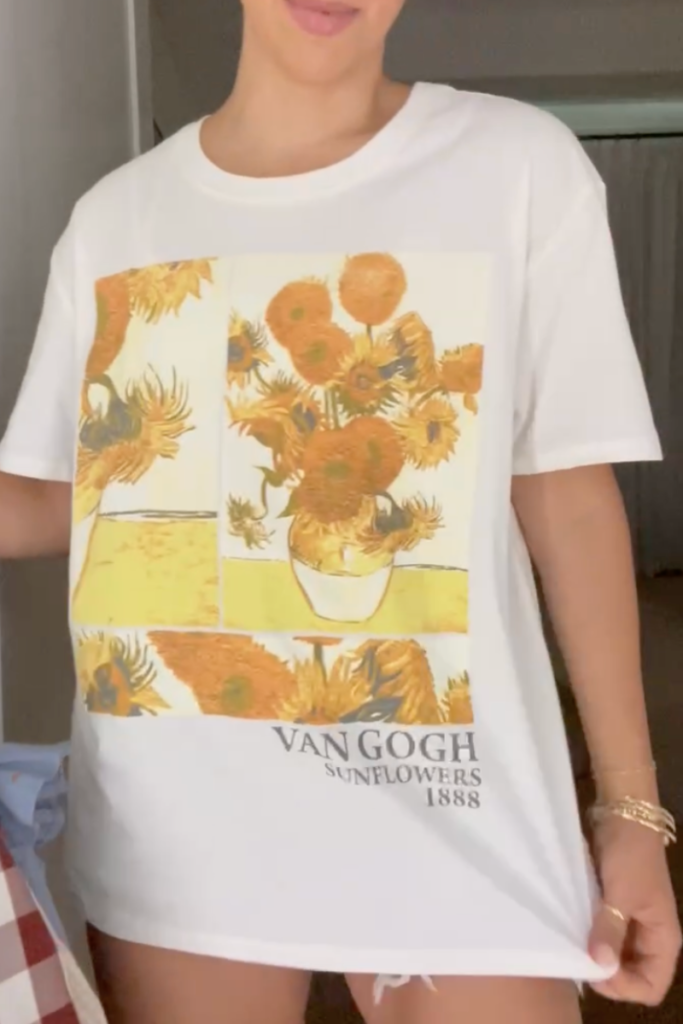 Time and Tru Women's Sunflowers Graphic Short Sleeve Tee (Large)
Y'all know I love a good graphic tee so had to grab this one for 10 freaking dollars! It has an oversized fit which I love for wearing with biker shorts or leggings. The shirt comes in a few different designs but this Van Gogh one reminded me of my dad!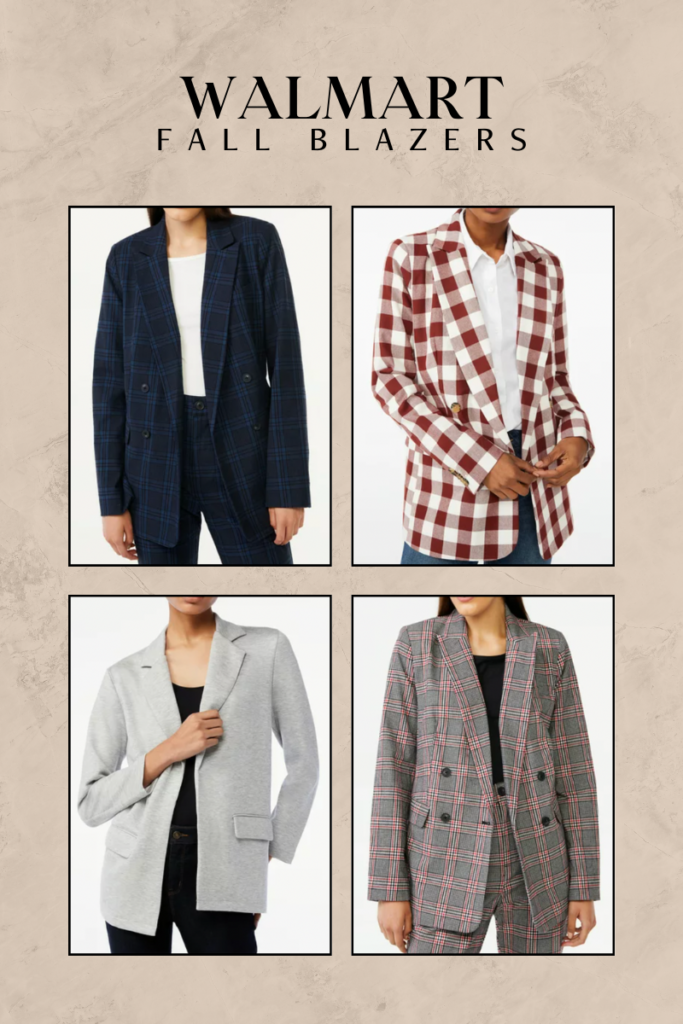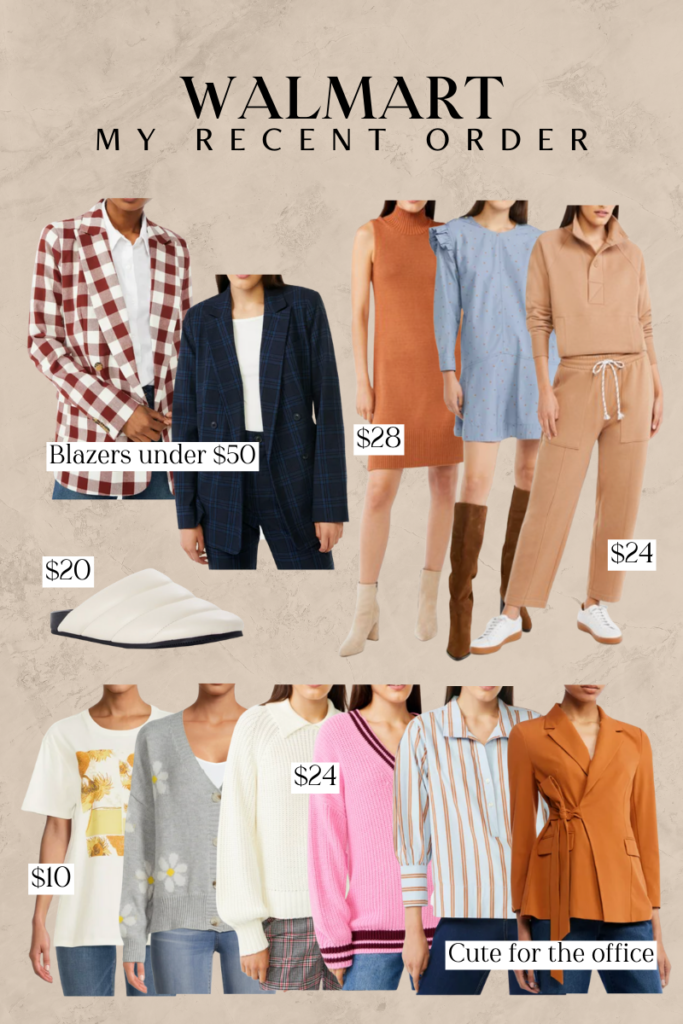 Thank You Walmart for Partnering On this Post!