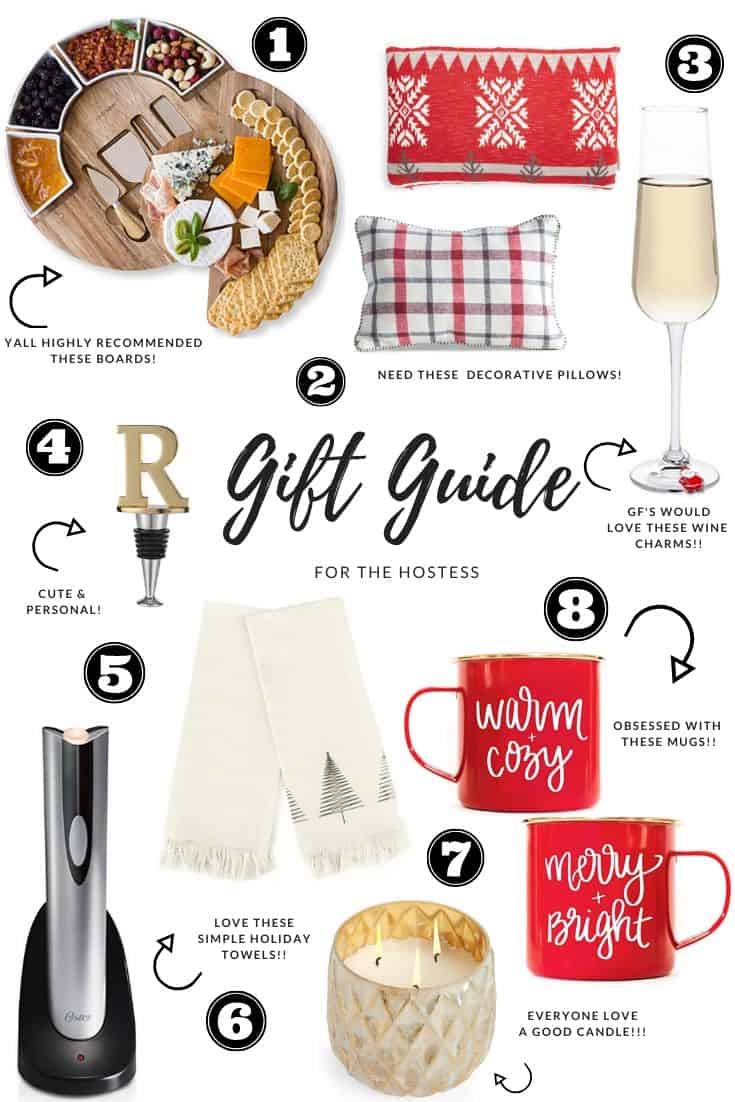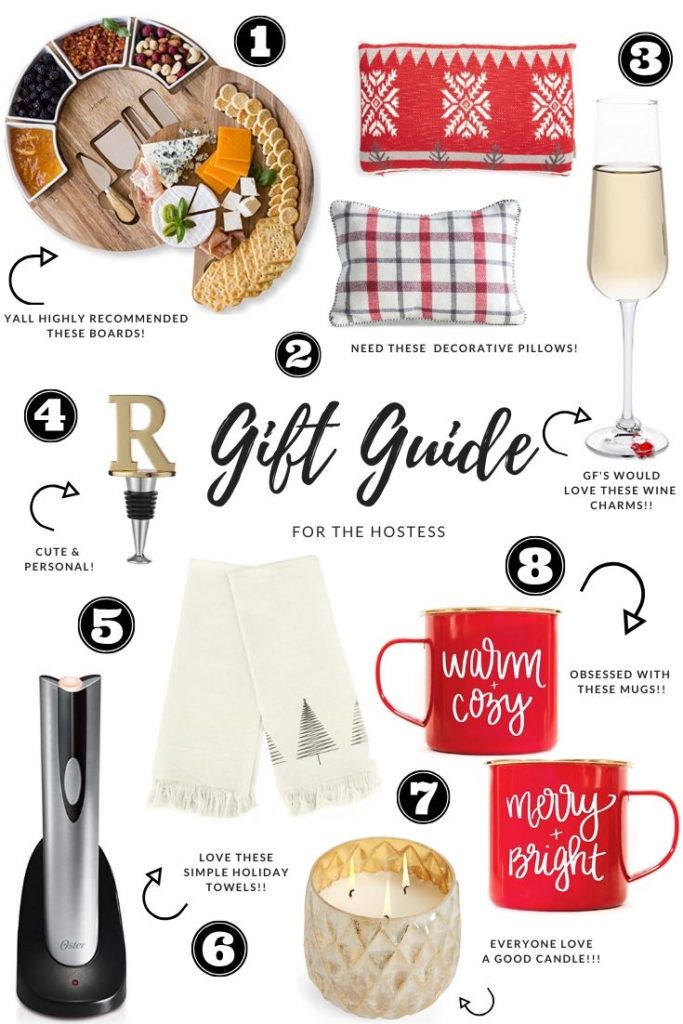 1. Charcuterie Board : Love these as a gift for your friends and family that like to host! I think this one is super cute and has a plate for the utensils!
2. Decorative Pillows: Gifting decorative pillows is easy and something everyone would love. They can put on the couch, bar stool, breakfast nook, or just about anywhere and add a little holiday touch to the house!
3. Glass Stem Charm: These are so perfect for holiday parties! I know the girls would love them. You can use for wine glasses or champagne!
4. Wine Stopper: When I asked you guys what you like receiving as a hostess a lot of you said wine so I thought these would be a super cute gift to add on when giving a bottle of wine.
5. Wine Opener: This was Amazon's choice for electric wine openers and has great rating for under $20! I also have this one that works great it I know Rabbit is a recommended brand.
6. Hand Towel: Love the fringe and classic design of these! I have added some others that have bright holiday vibes below too!
7. Candle: This is probably the most recommended item and I would have to agree since everyone loves candles!
8. Mugs: Love holiday mugs! They make me want to curl up on the couch with some hot coco and watch Christmas movies. Anyone else?!
Y'all also had a lot of great recommendations so I listed some below!