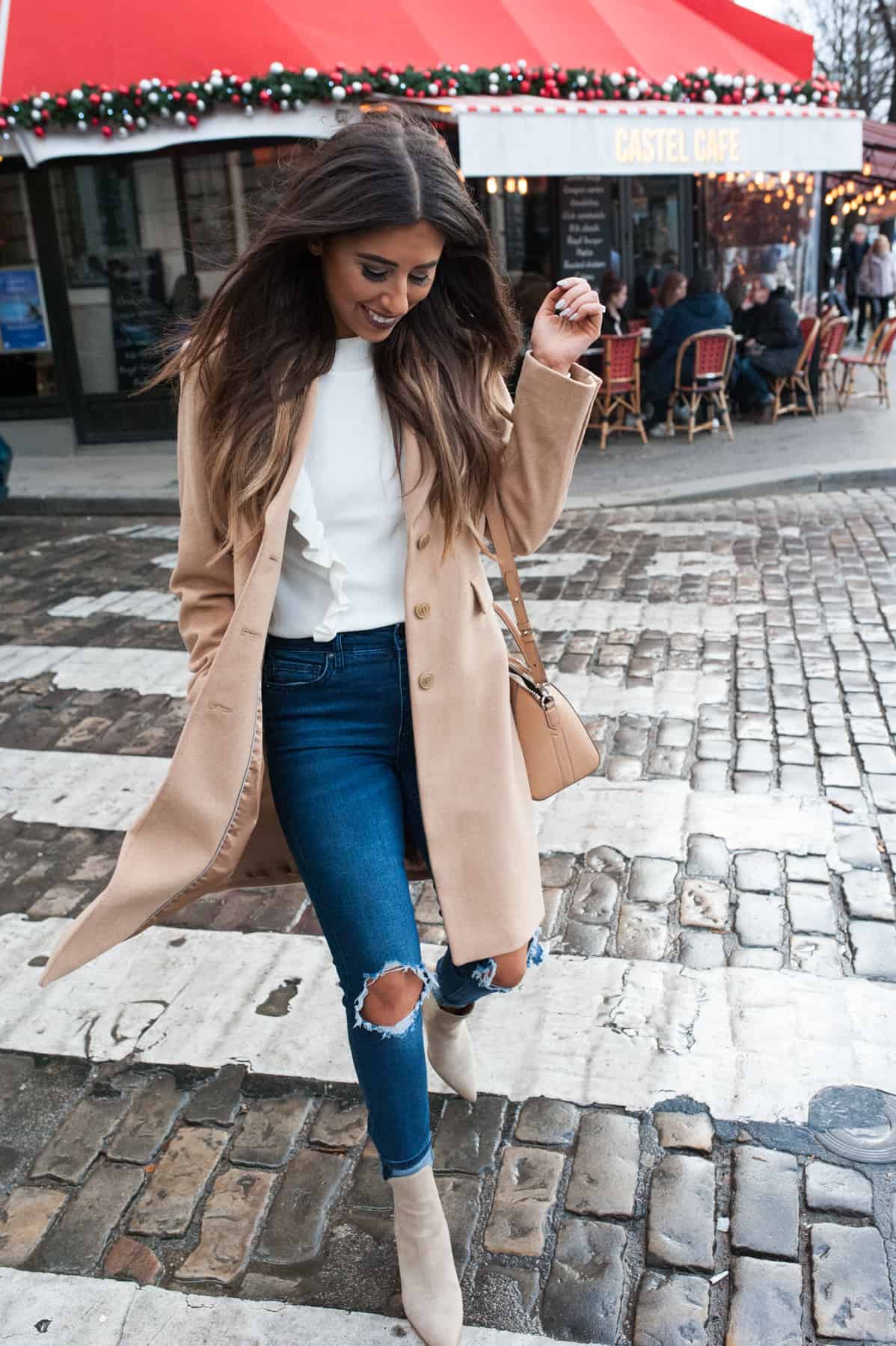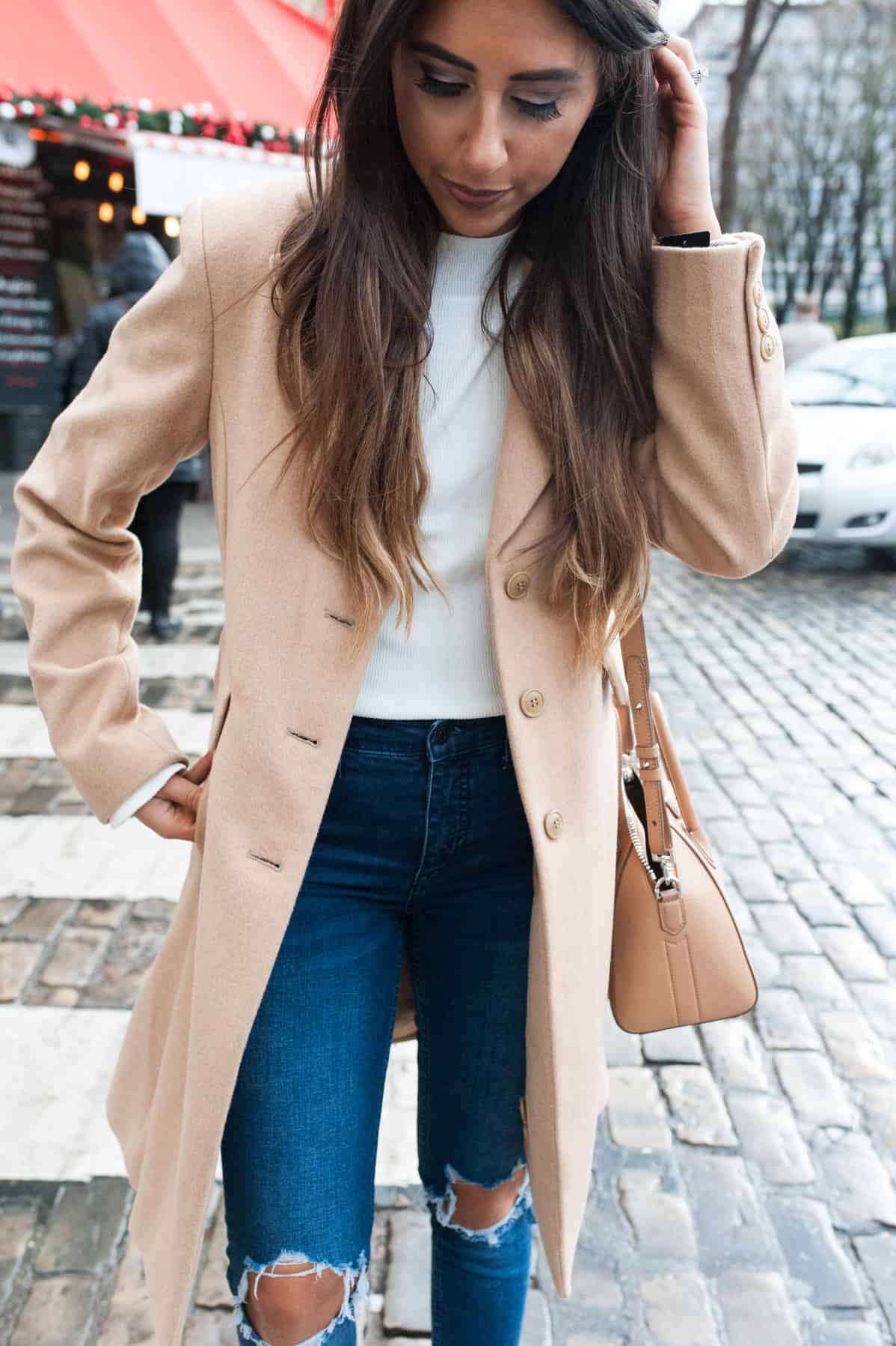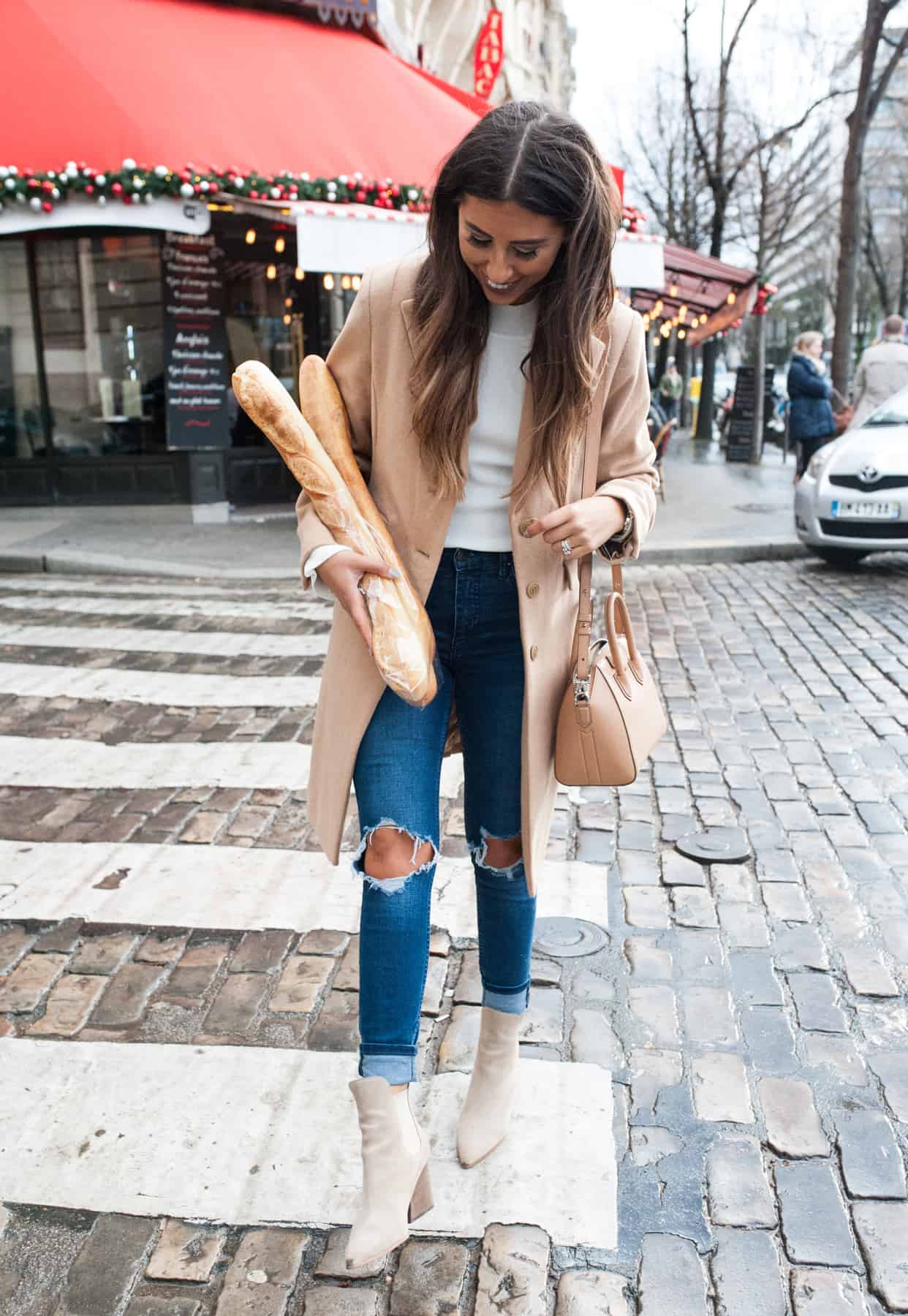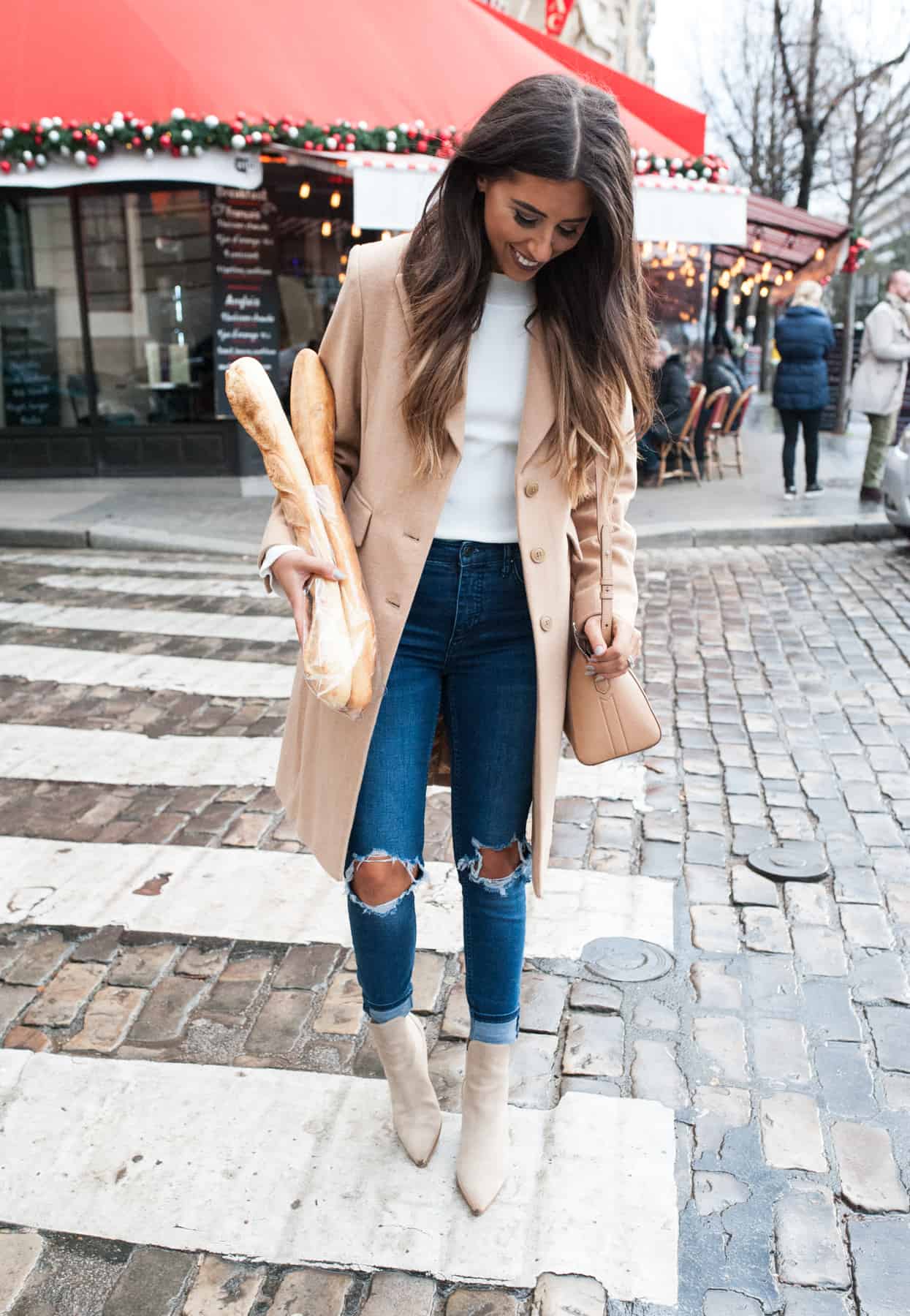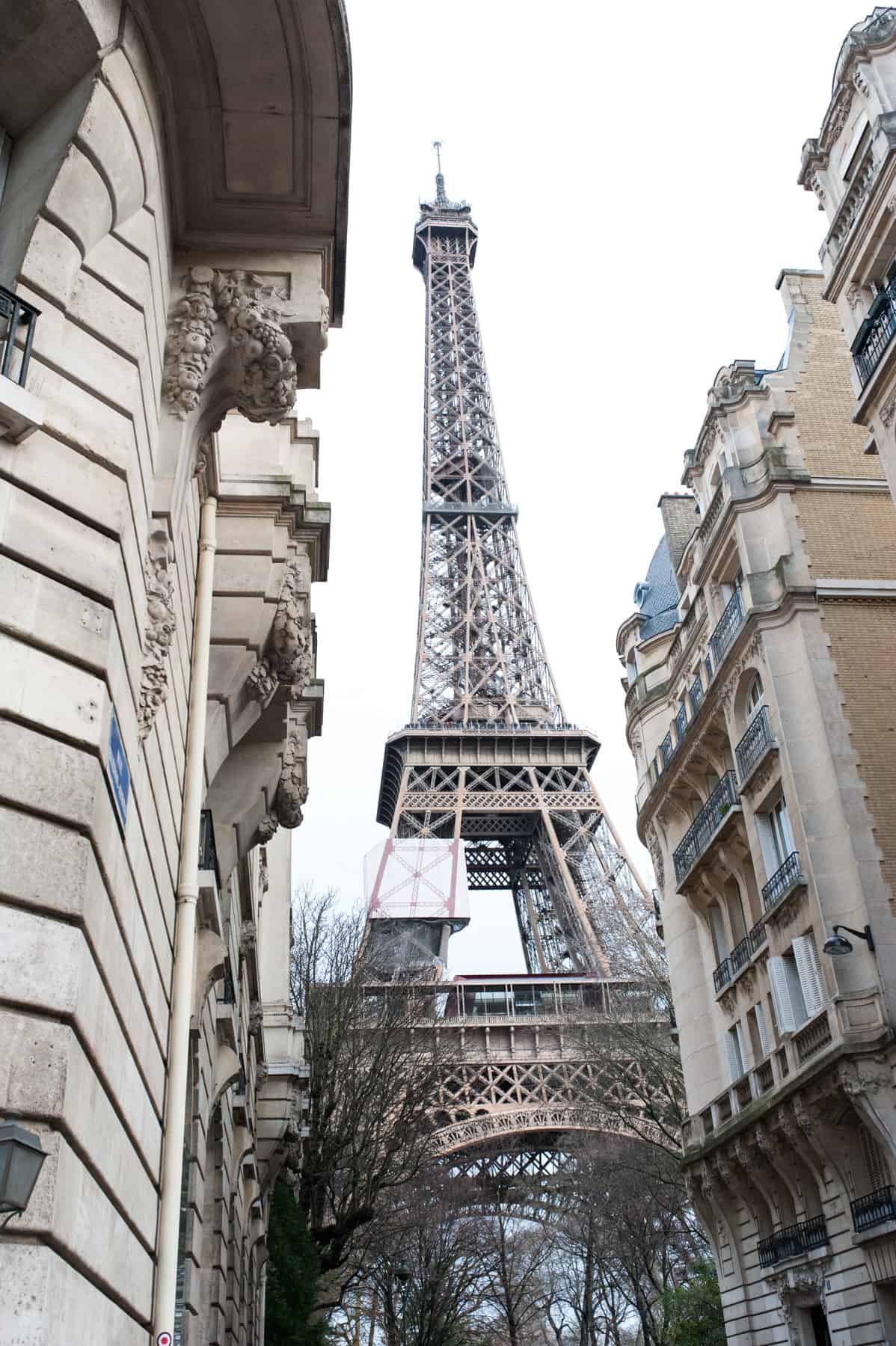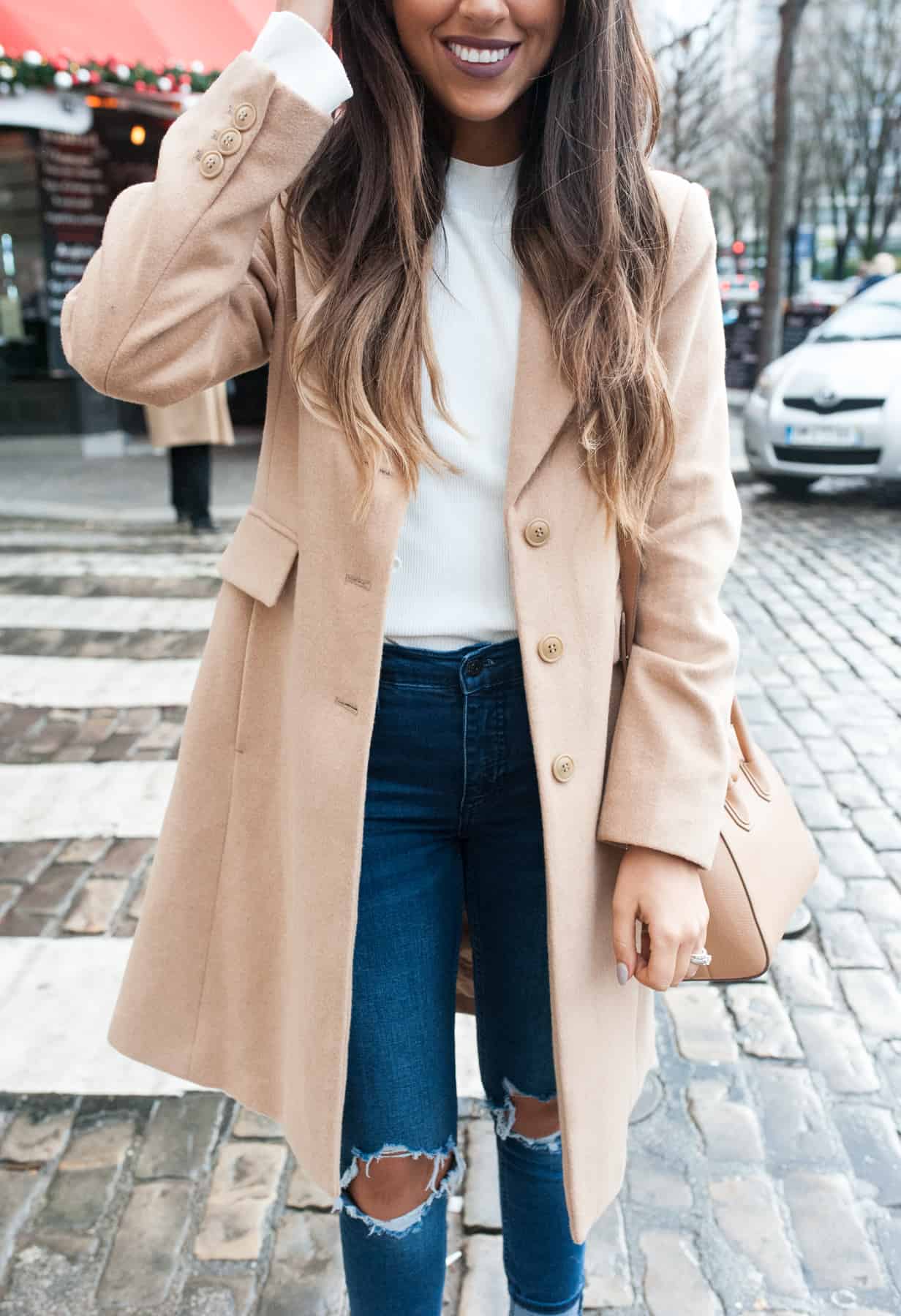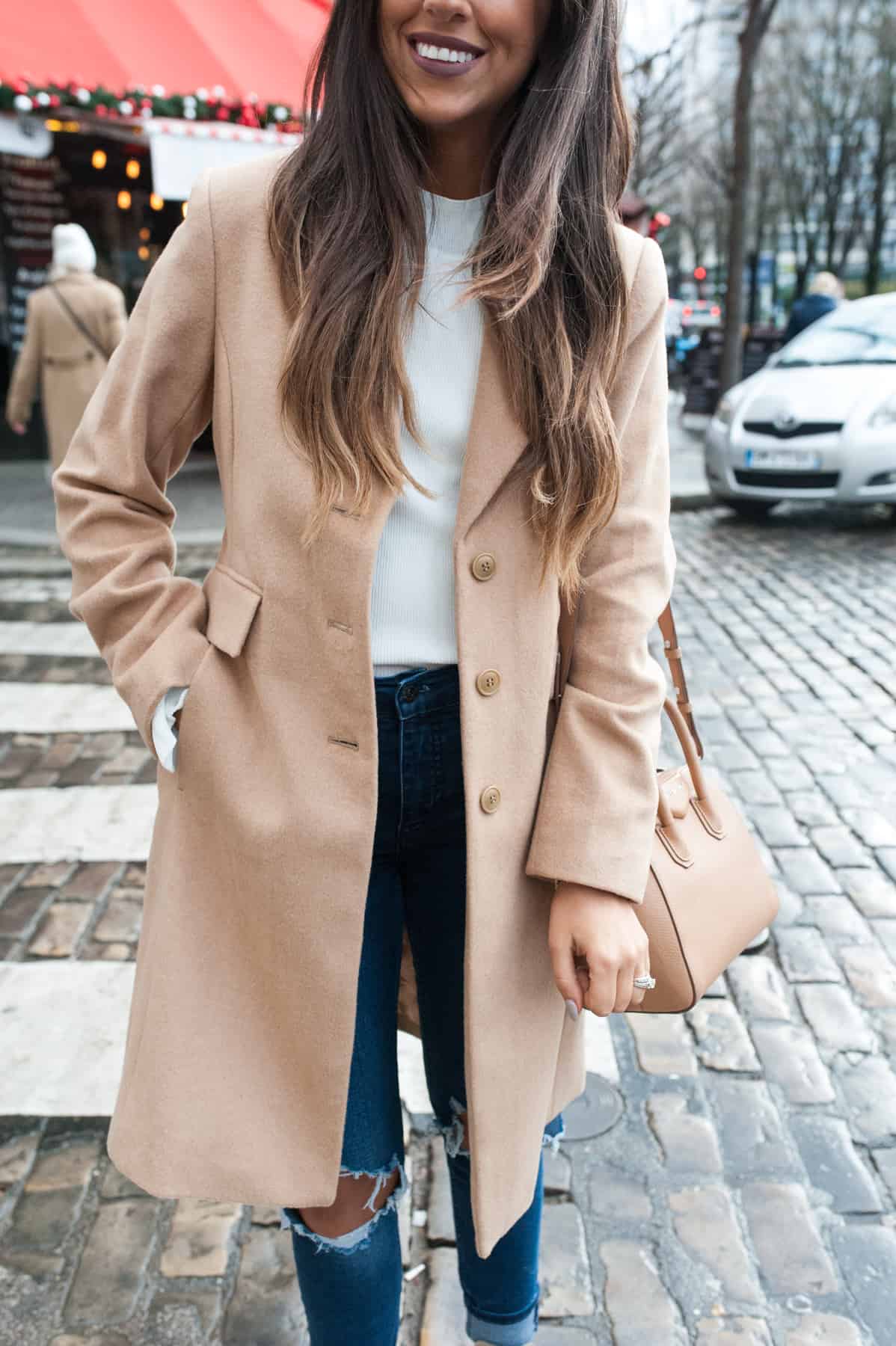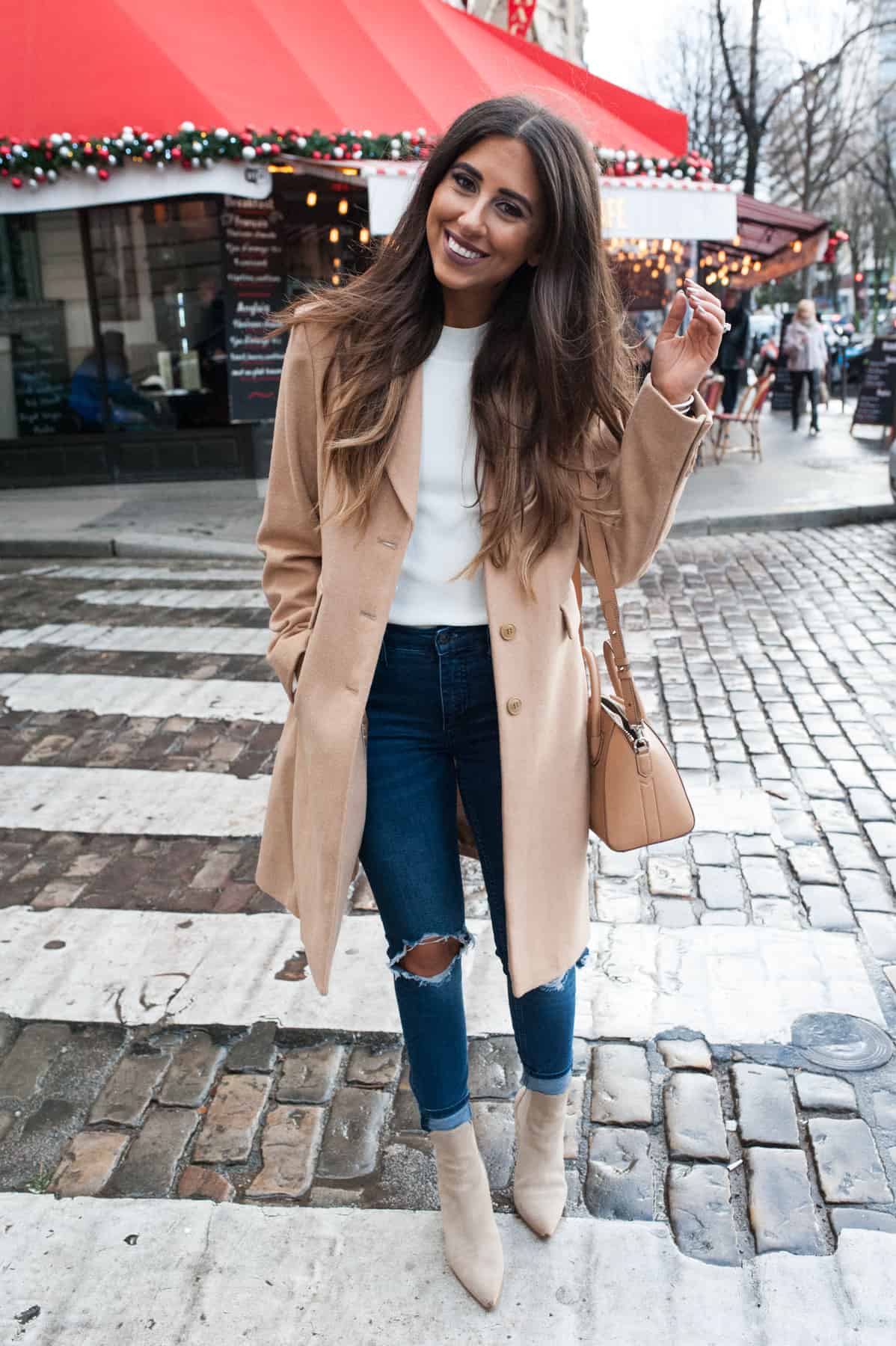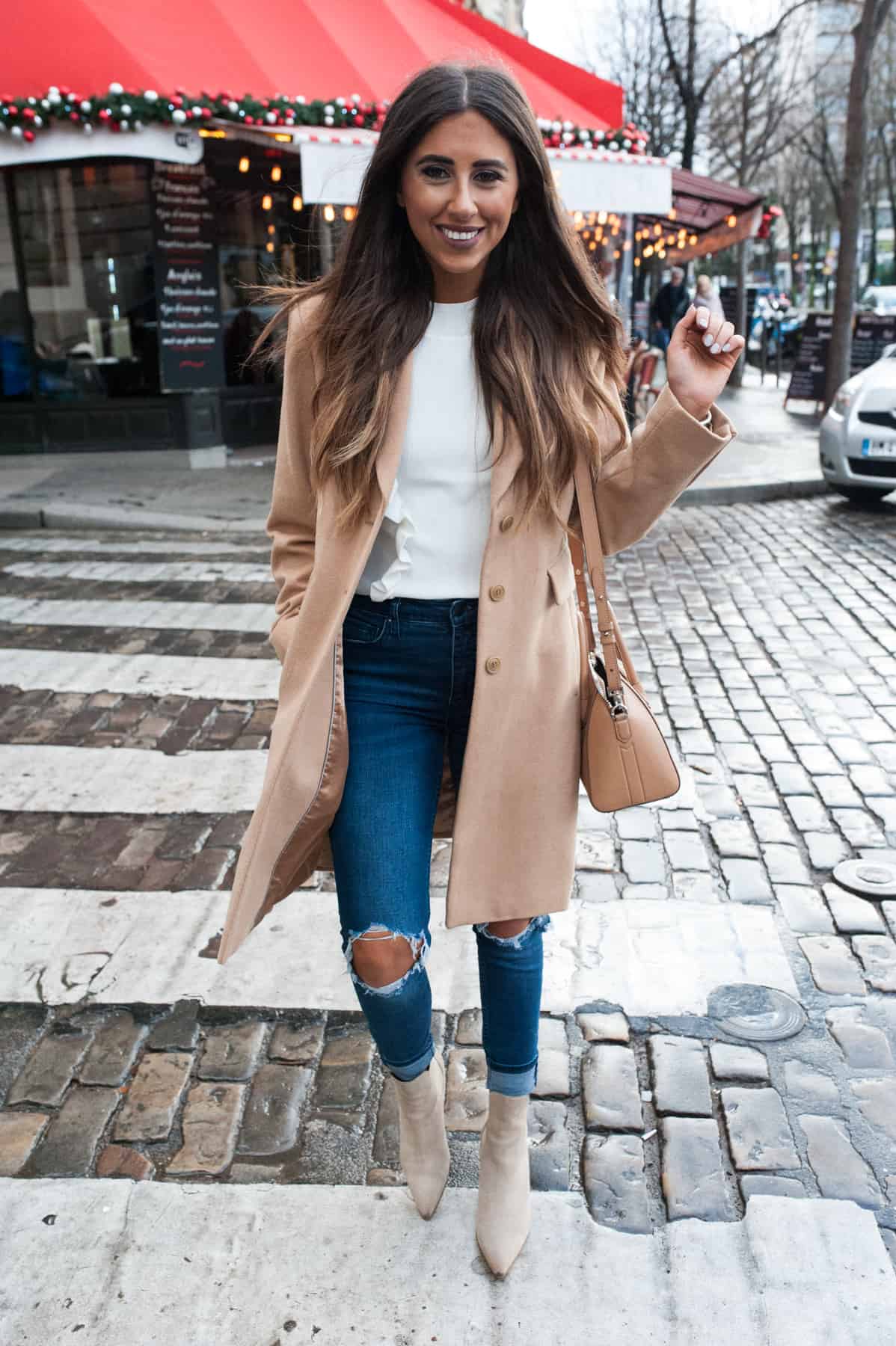 Coat:  Kristen Blake  | Shirt: ShopBop | Pants: Free People  | Booties: Shop Bop  | Bag: Givenchy
I wanted to share my favorite denim purchase of 2017. I feel like I ALWAYS find myself grabbing them when wearing jeans so I thought I should share. I am wearing the color indigo in these photos but also have them for the summer in midstone! I got a gift card for to purchase more for Christmas so I have been stalking the website waiting for them to restock my size in white. I just love that they are high waisted and skinny at the ankle! I have such a hard time finding good jeans so these are a winner in my book. I also have been eying this ruffle sweater for months and so glad I finally got it! The white is timeless and perfect for a plain outfit like this or can be tucked into skirts!
Ok, enough about this outfit and let's talk about the baguettes, (lol kinda kidding)! Ted and I have been going to nice dinners every night but we have been leaving SO hungry haha! Escargot and foie gras is good and all but this girl misses her fried chicken and french fries (Chick Fil A I am coming for you). Anyways, my point is we have woken up hungry every morning and can't stop grabbing baguettes at the corner store or Mc Donald's. We are so pathetic haha!