White Eyelet Dress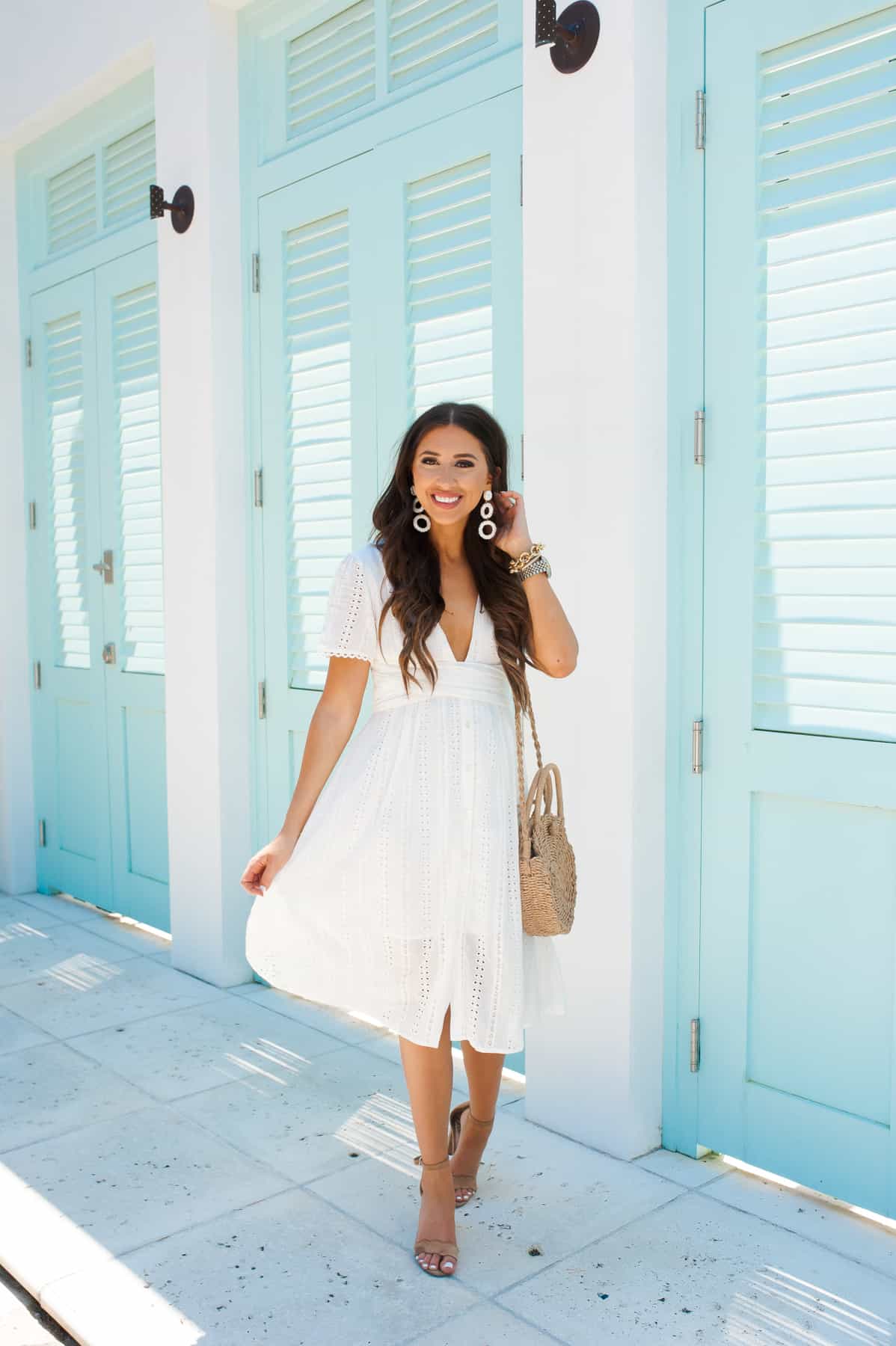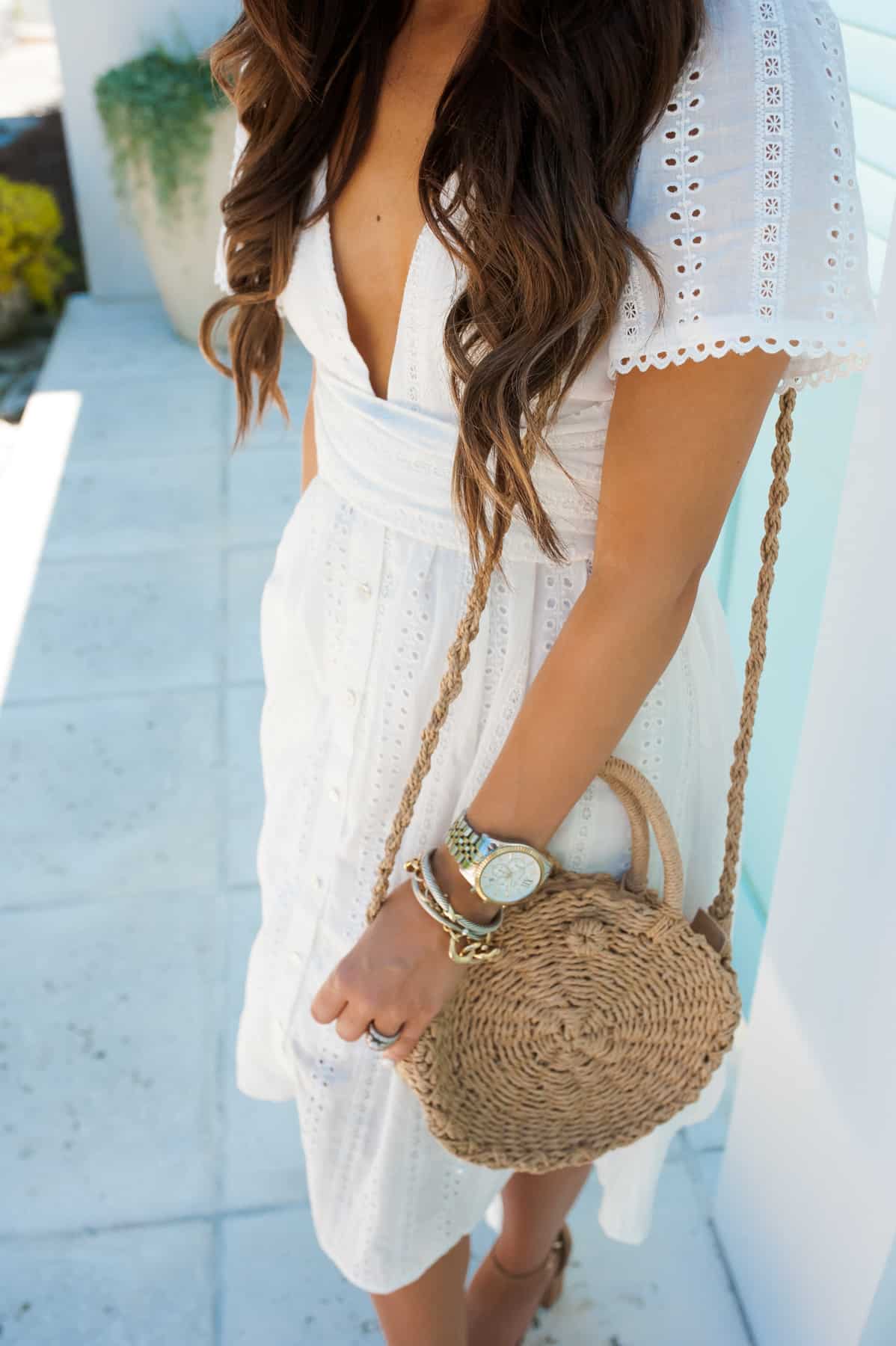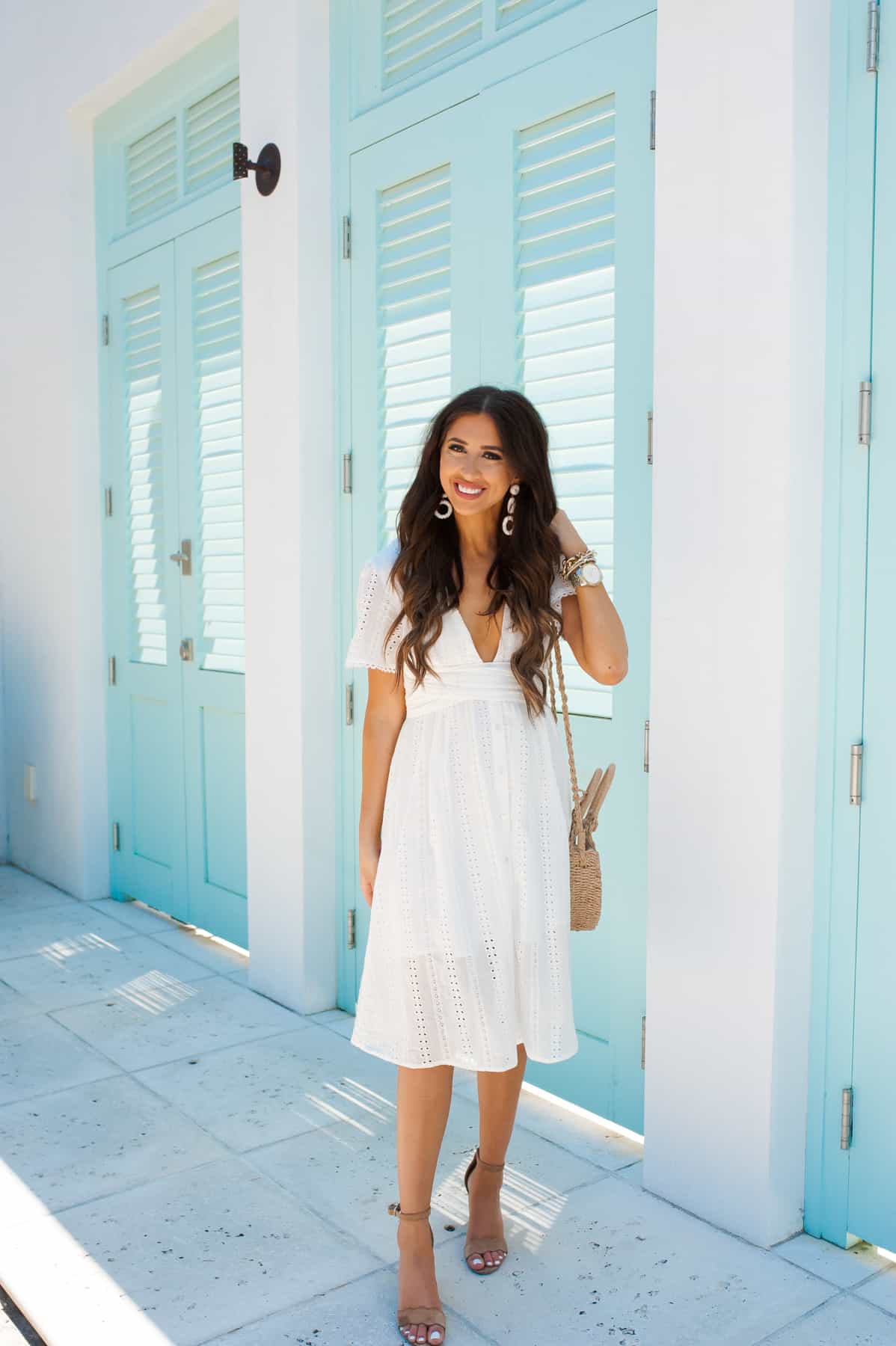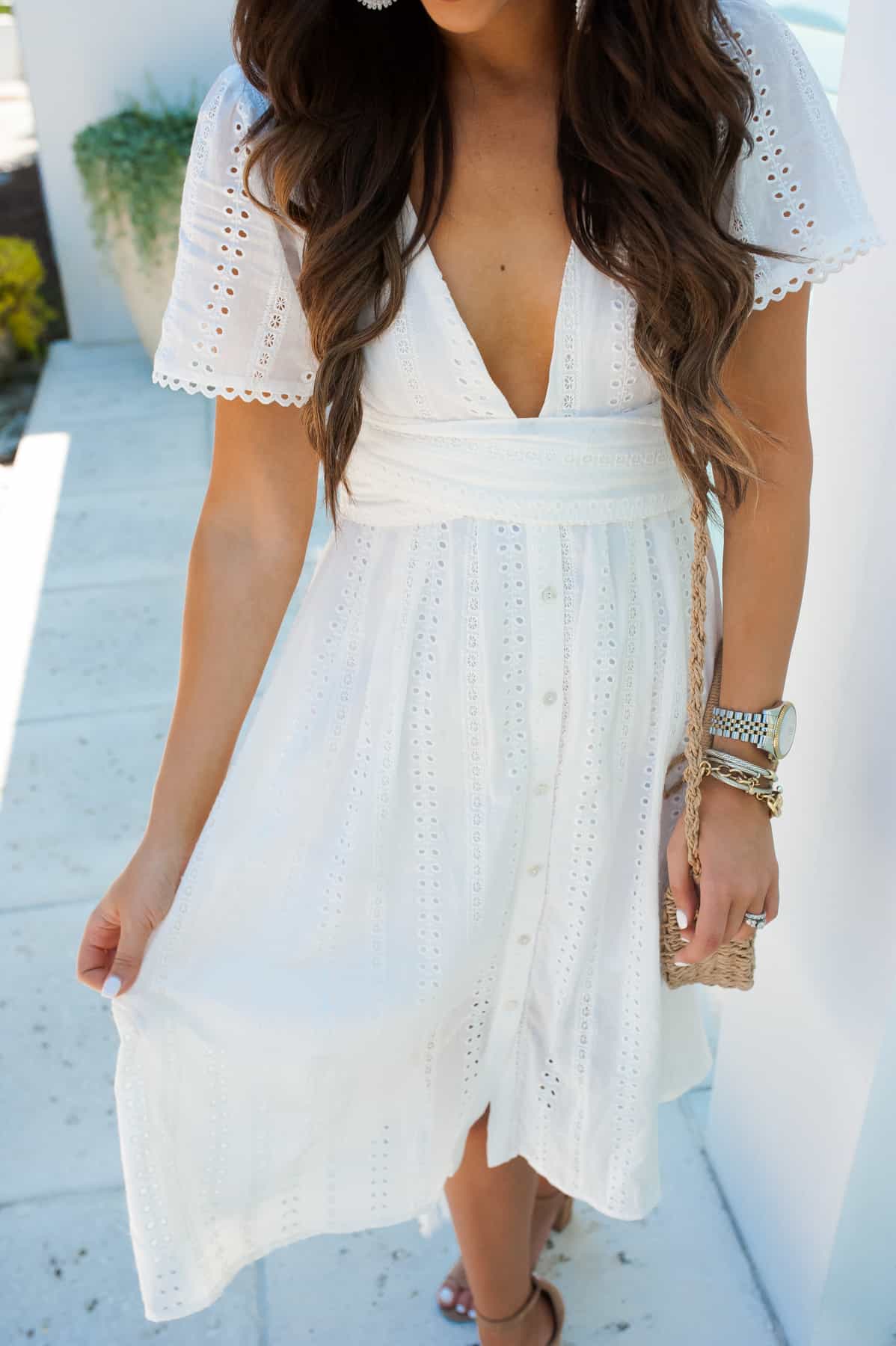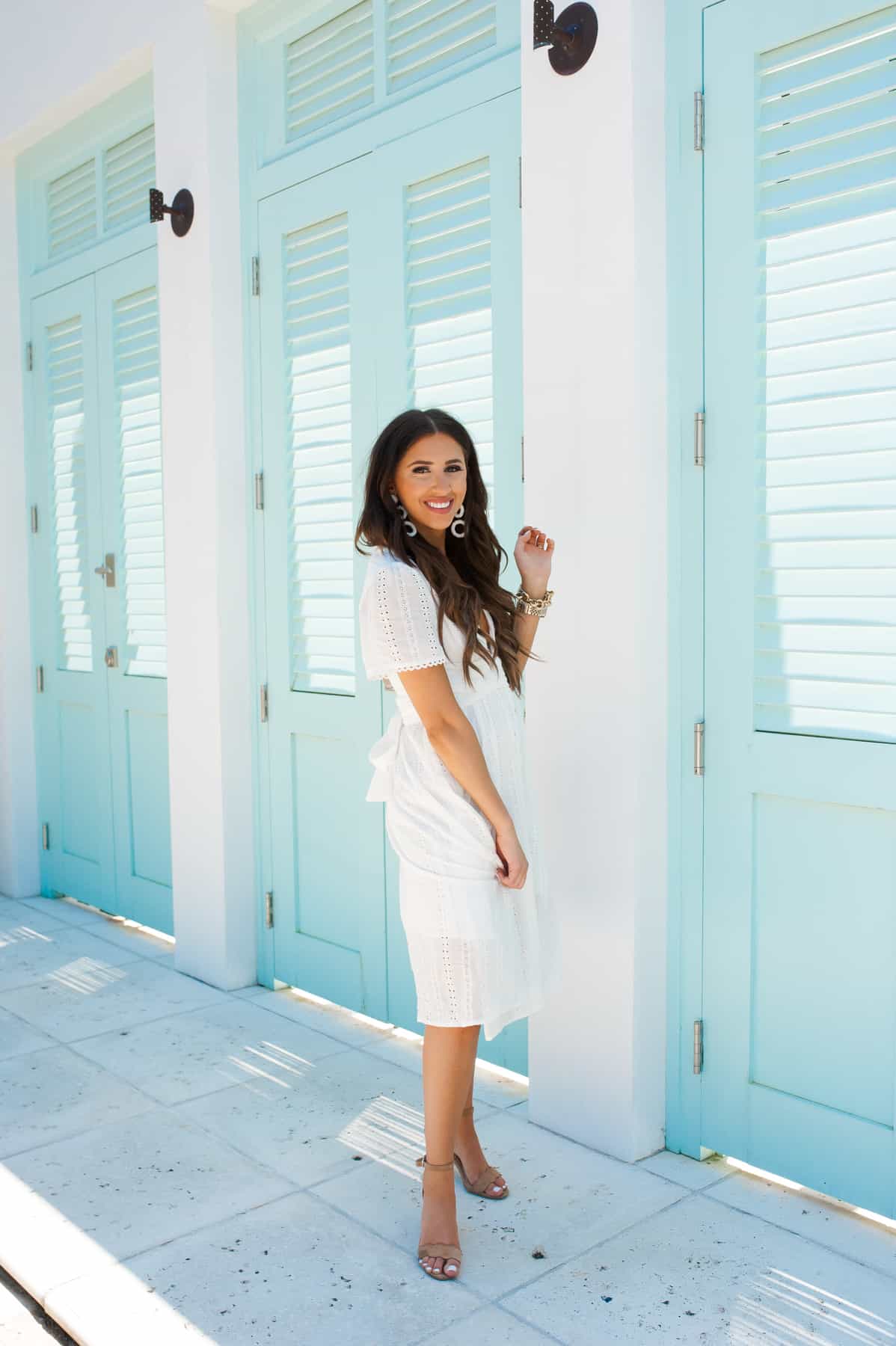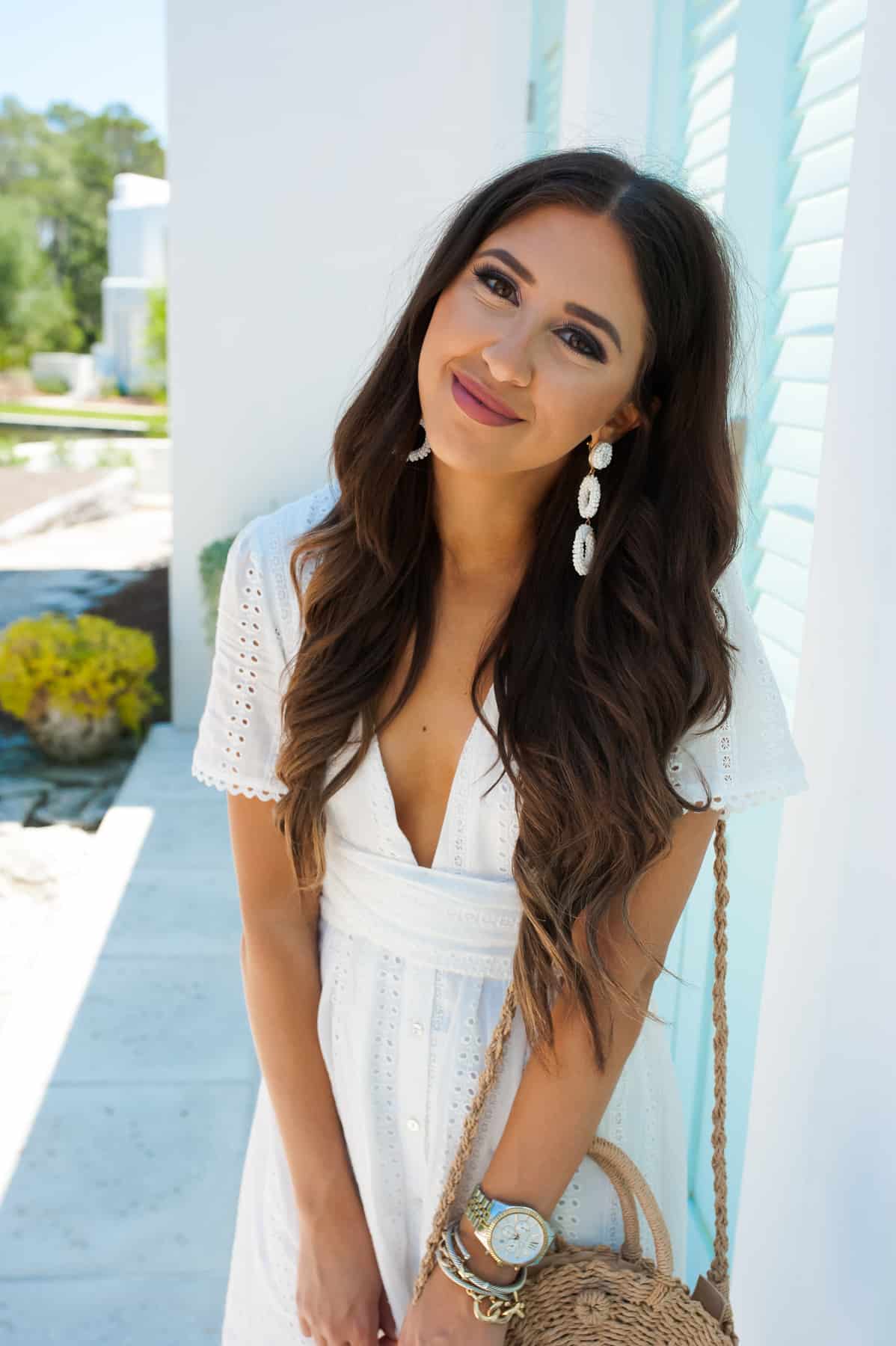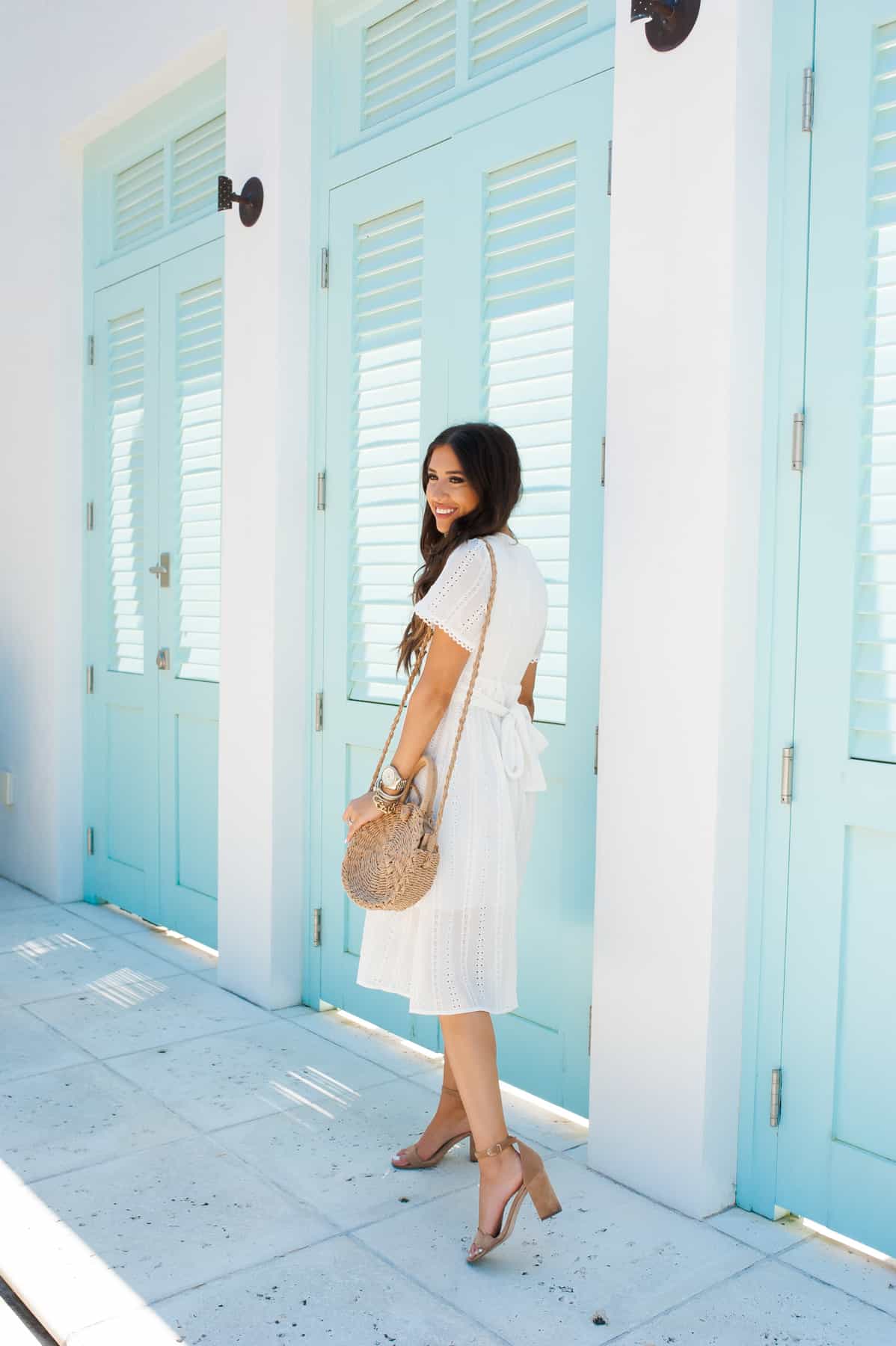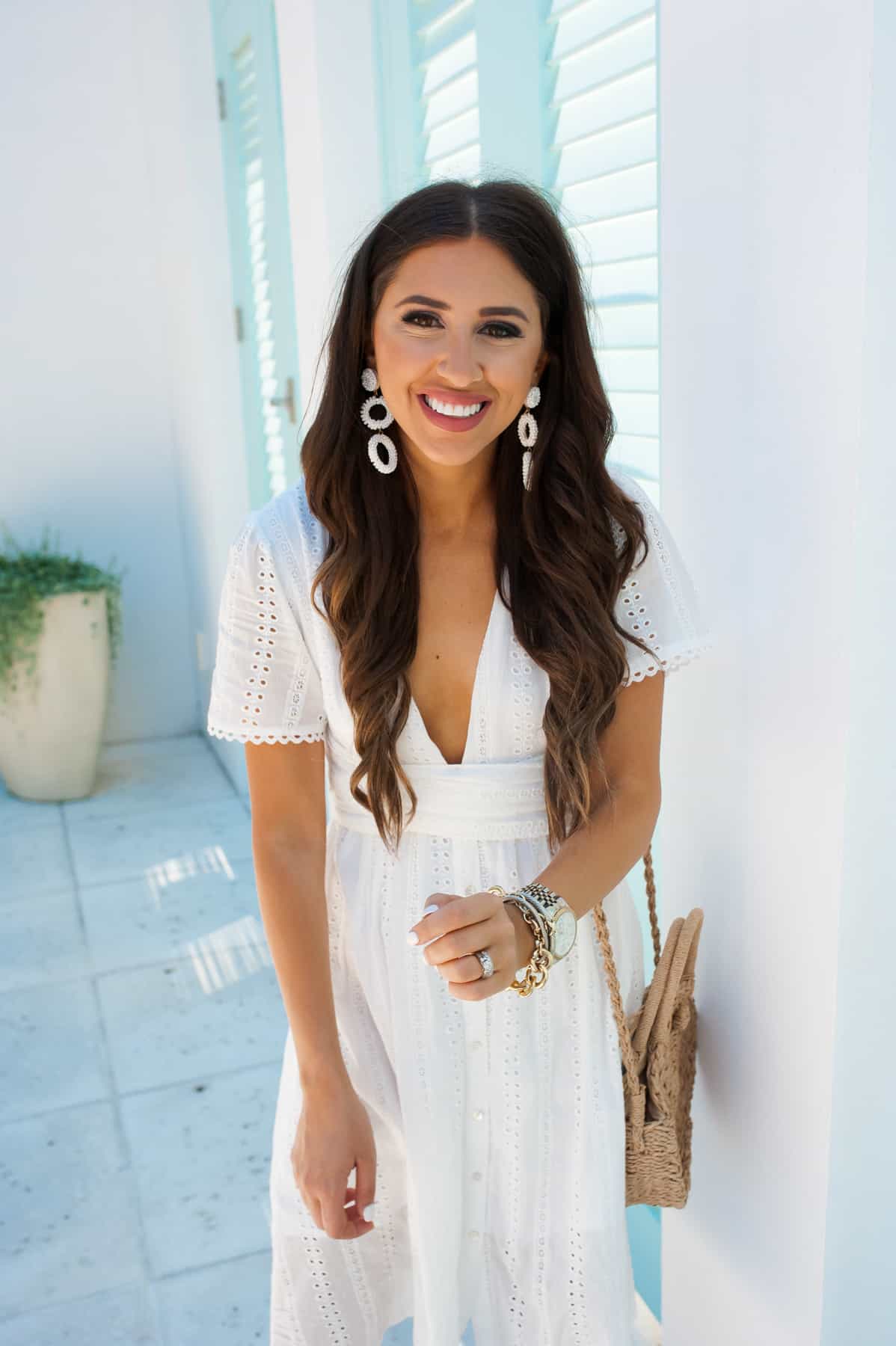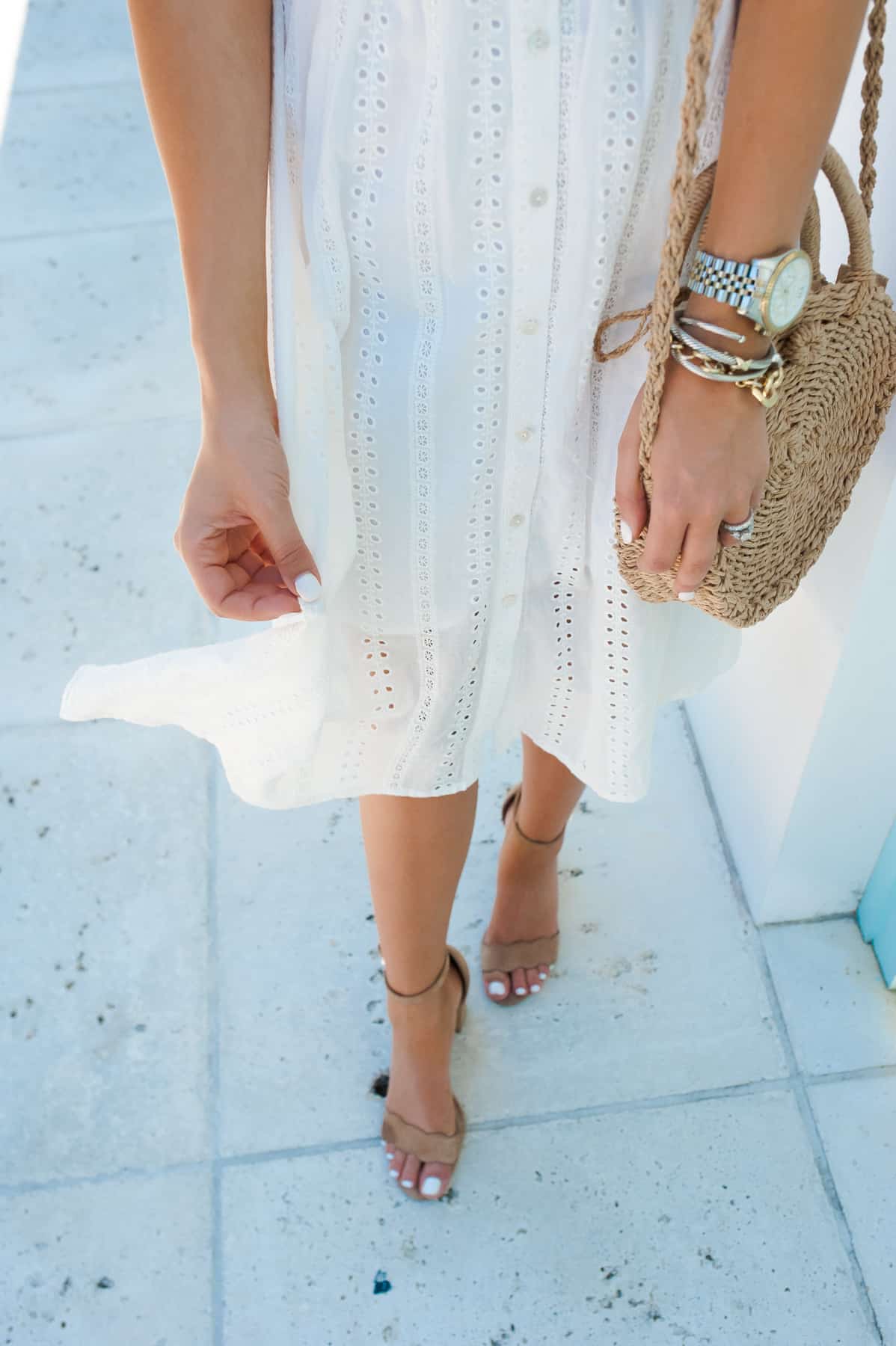 Dress: Astr The Label | Shoes: Sam Edelman | Purse: Goodnight Macaroon | Earrings: Baublebar
This white eyelet dress that I wore in 30a is so refreshing! I feel like good white dresses have been scarce lately which is crazy because wedding season is in FULL swing! I have so many weddings coming up this summer that I need start prepping my outfits! If you are a bride, then this dress would be so darling for your bridal brunch or honeymoon! I love the tie front detail and the bow in the back!
We made it home from 30a and I am could not be happier to be home. Especially since mother dear is in the hospital. She has been there for a few nights and the doctors have no idea what is going on. I try only to share positivity but I remember this blog was once the place where I can go and share everything from my daily life so that is what I am doing today :) Currently, this is what I am struggling with and I ask for my mom to be lifted up in your prayers! She has gone through SO much, 3 knee surgeries, and beat breast cancer all in the past couple years. Since she has been in the hospital, it has given me a better perspective lately. I have been so focused on the blog, travel, the condo, etc but none of that matters in the end! Just Jesus and loved ones.
Happy Thursday babes! Thanks for stopping by.