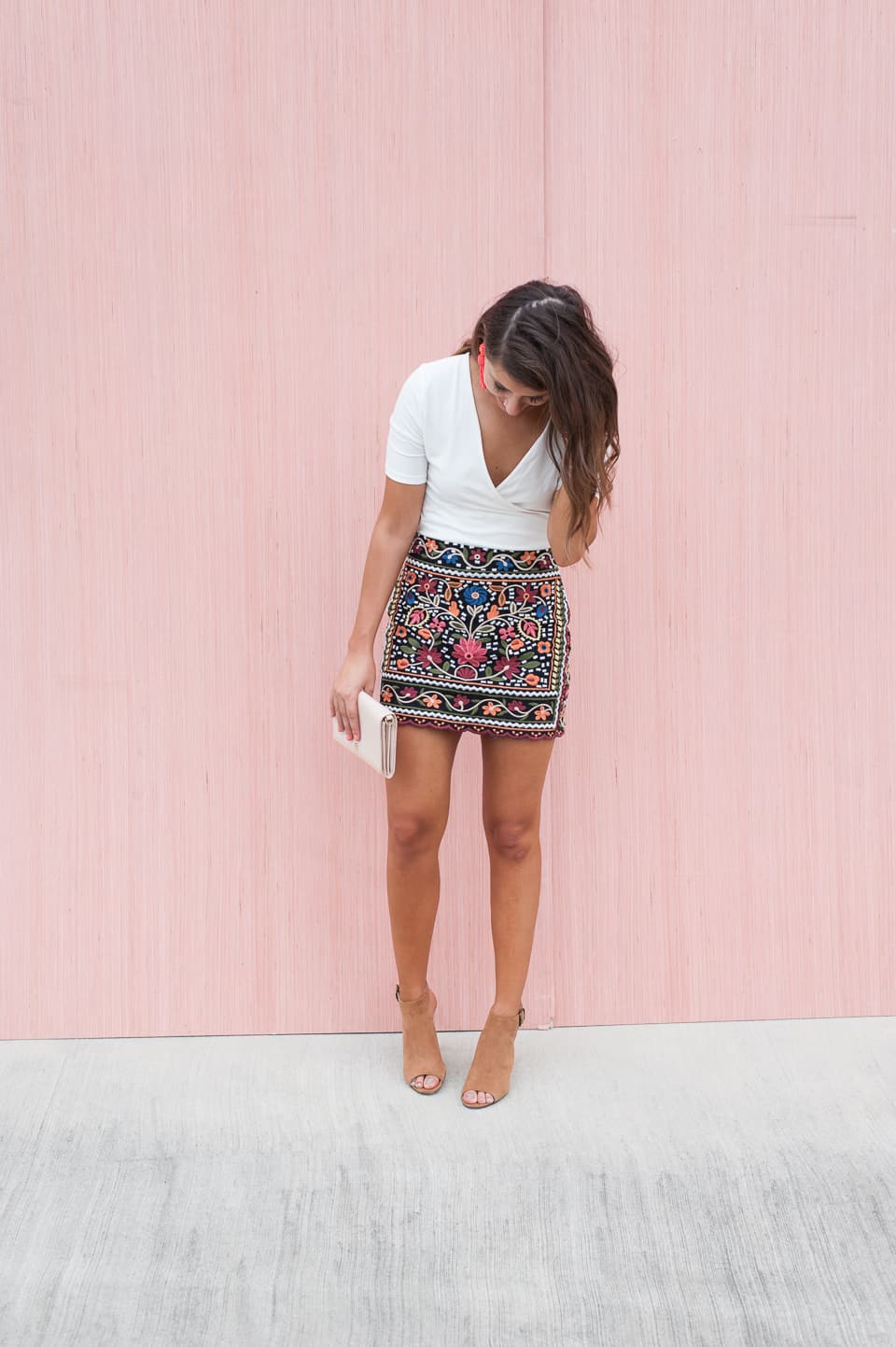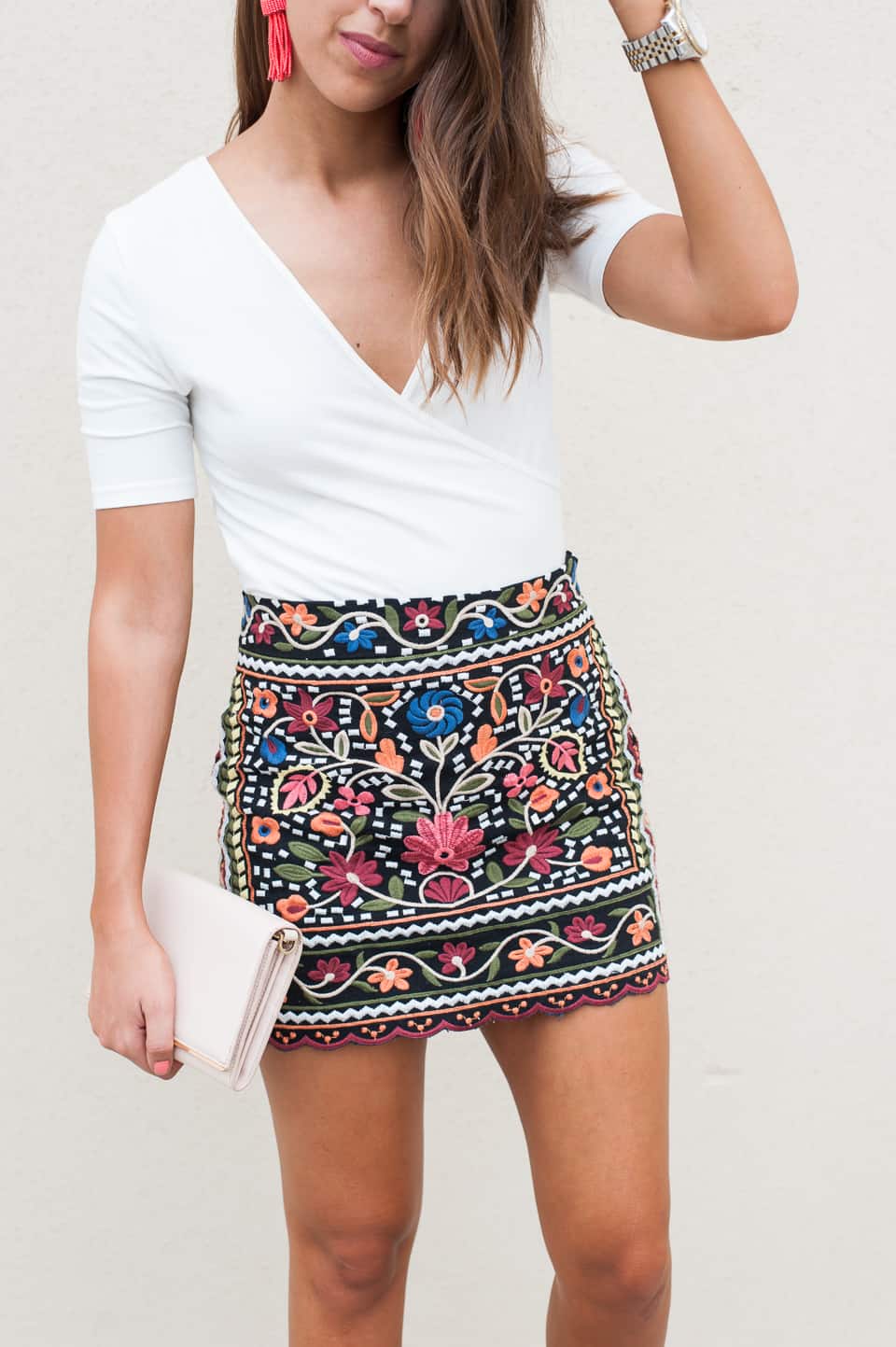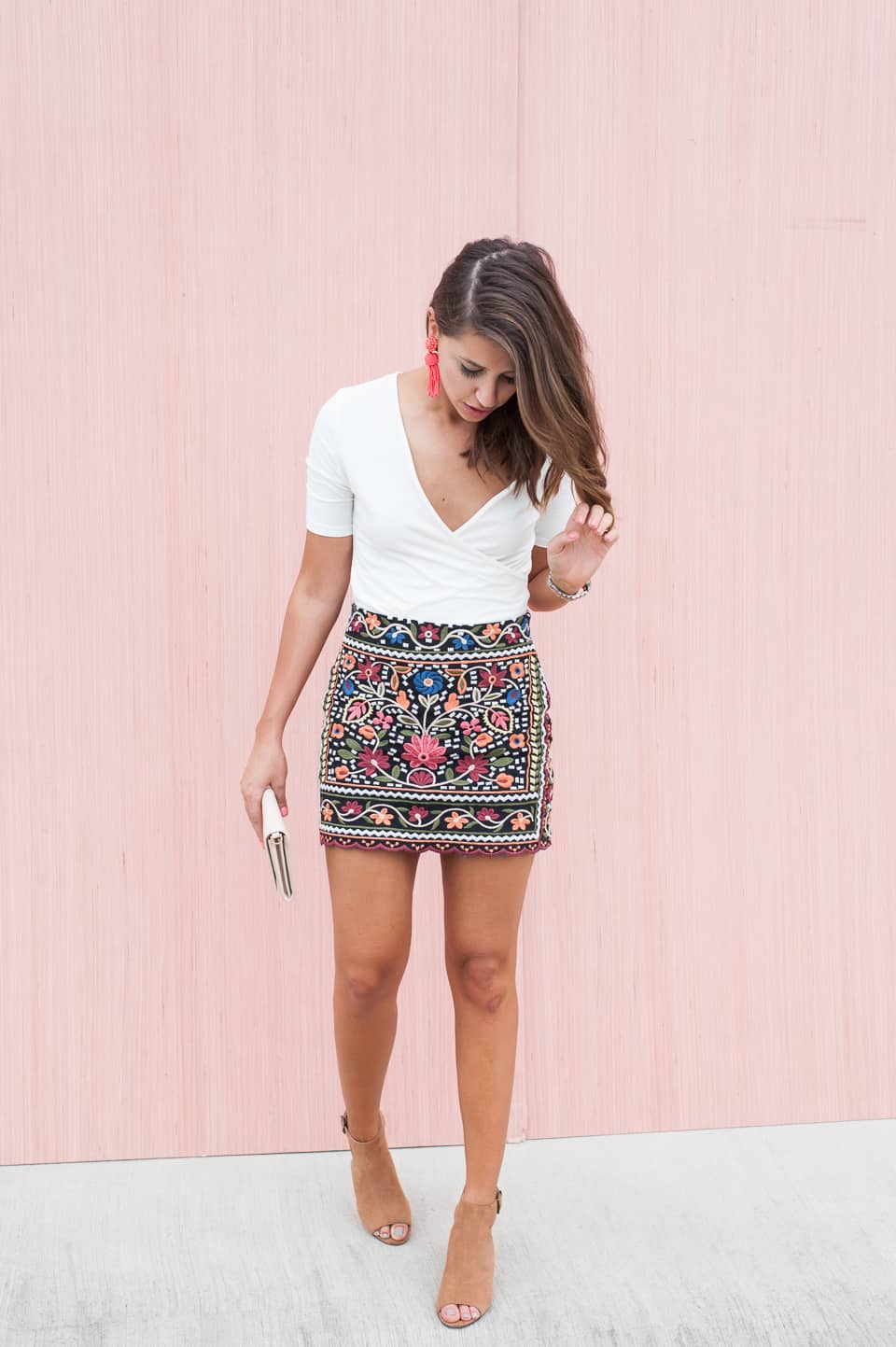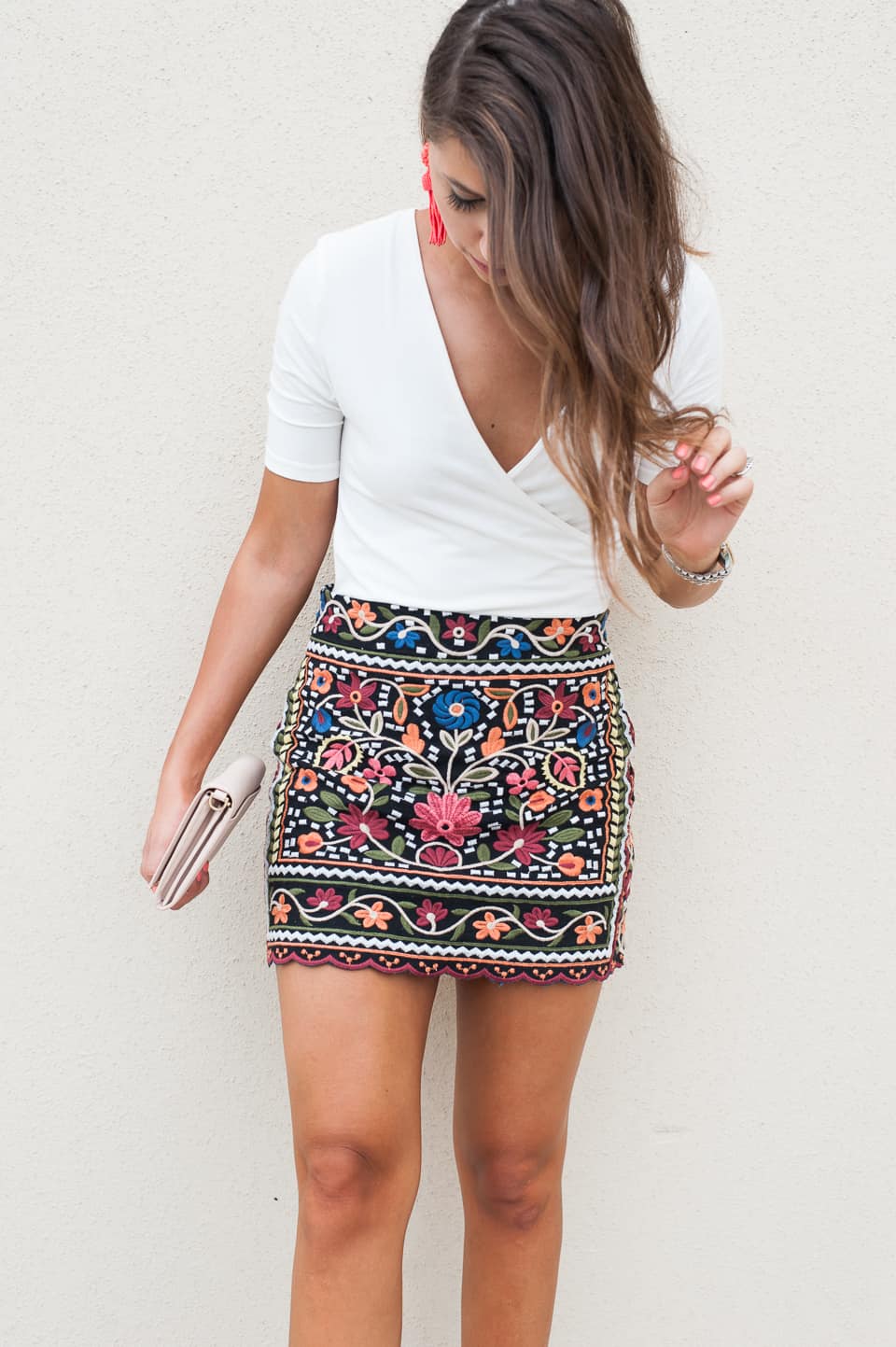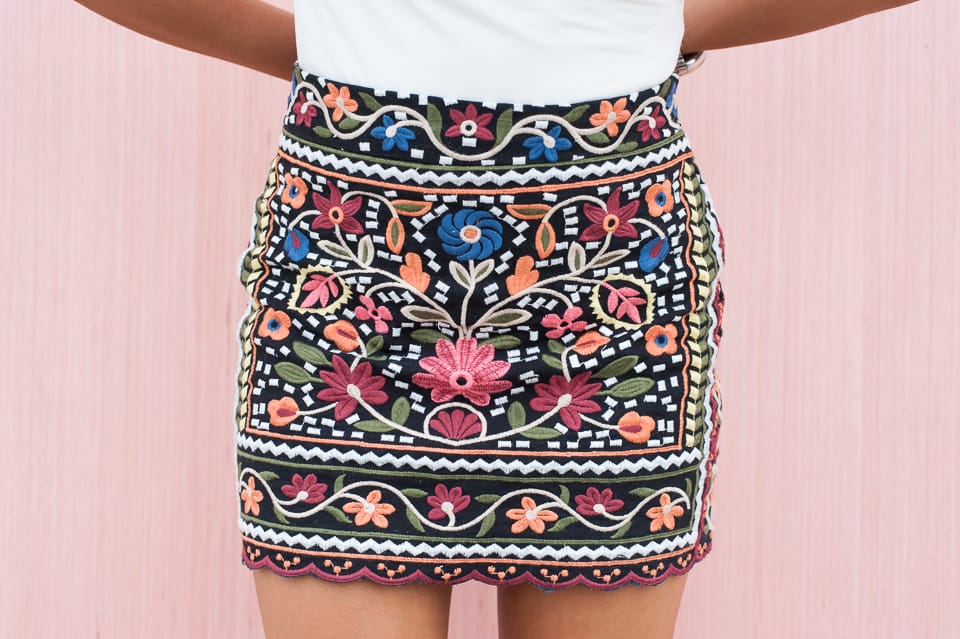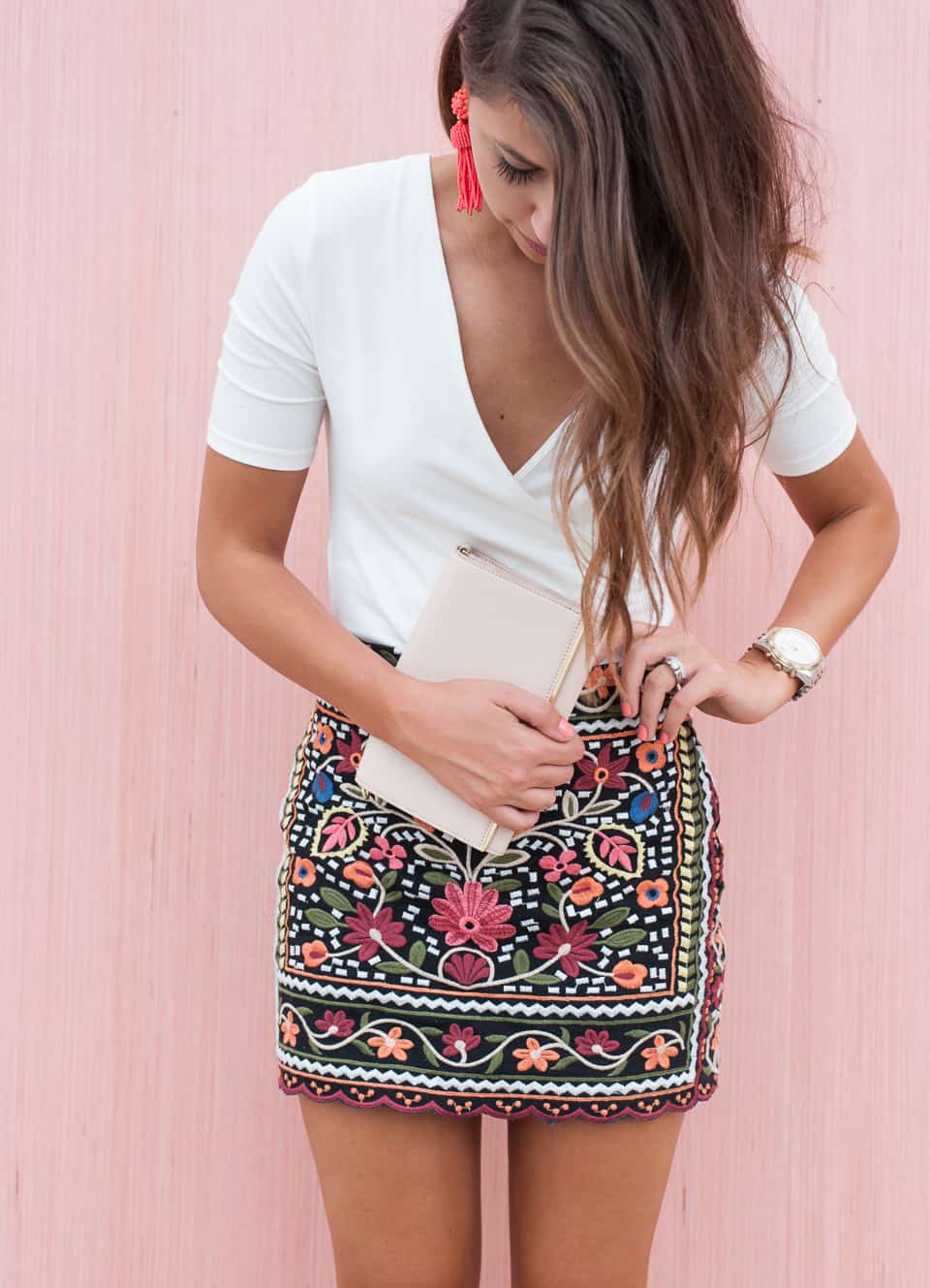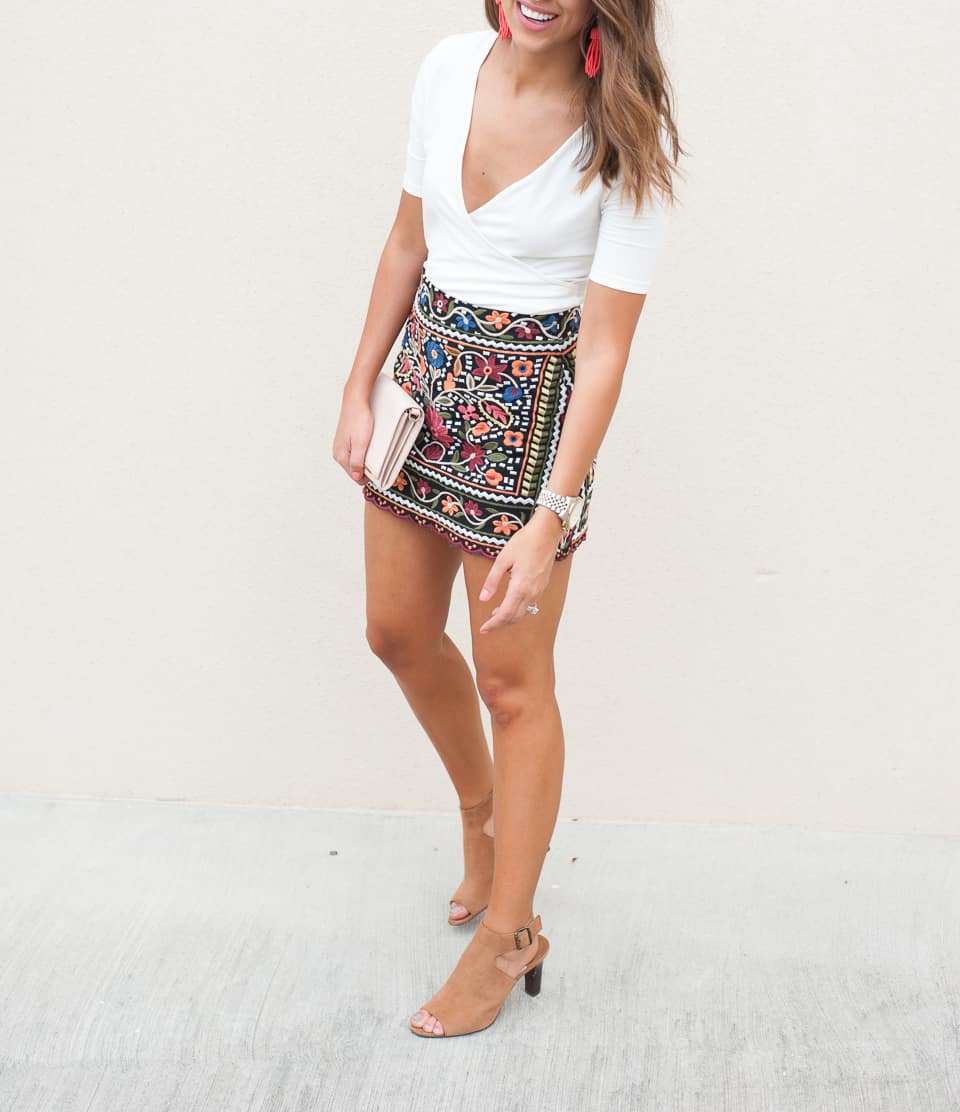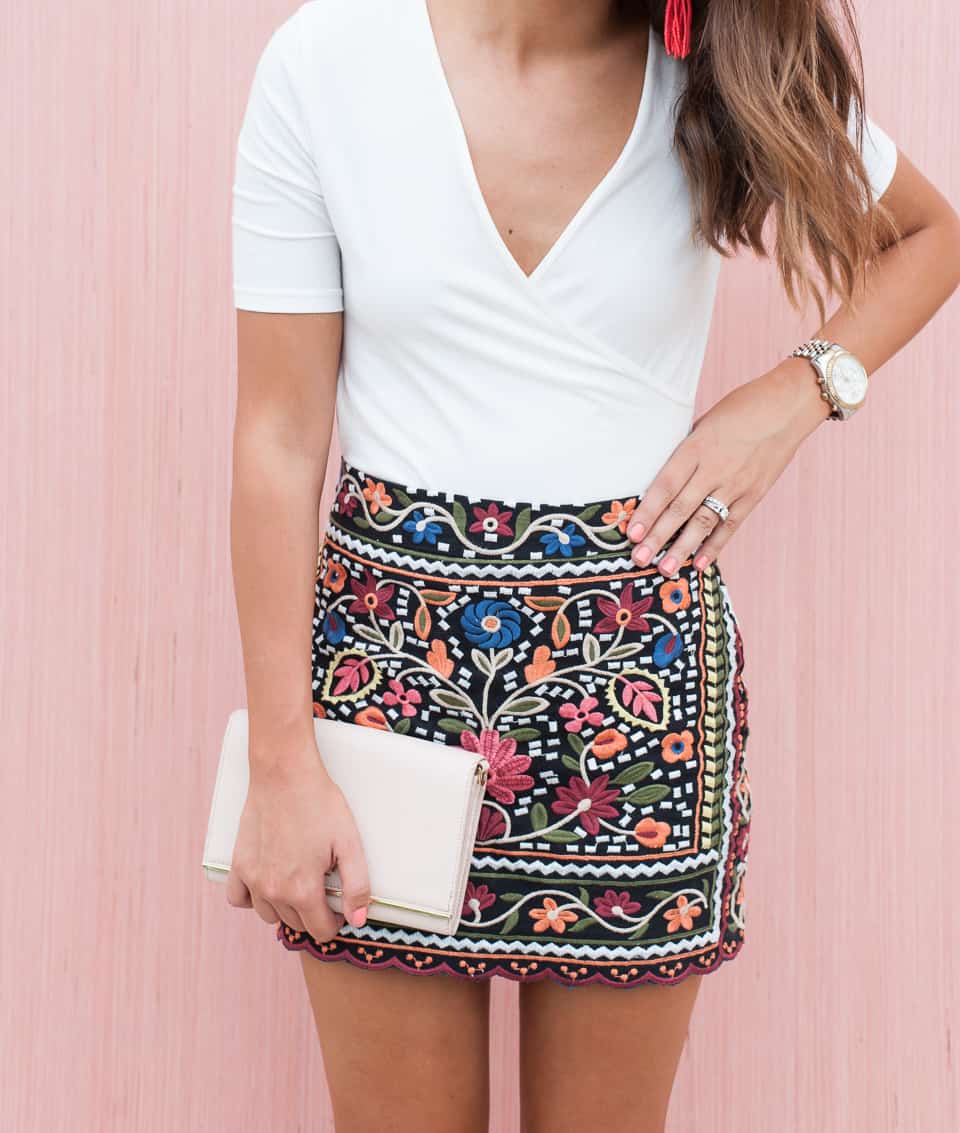 Top: Topshop / color (on sale)| Skirt: Goodnight Macaroon | Shoes: Johnston & Murphy | Wallet: Tory Burch | Earrings: Lisi Lerch
Posting this embroidered skirt has been long over due and I am so thankful / shocked it is still in stock! Dark florals are hot right now and that is why I went crazy over this mini skirt. I also love the material on this skirt that is made very well and it doesn't hug your skin tight. The detailing is just perfect and I always get a million and one compliments on it. It was kinda hard deciding on a top that would not take away from the skirt so this white bodysuit took the medal. I actually am crazy about bodysuits. I am so thankful I no longer have to worry about if my shirt is tucked in or riding up. I feel much more comfortable that everything is "strapped in". Anyone else try them and love them?
Happy Wednesday darlings! Ted and I have been in total bumm mode watching Blood Line. Since the past two nights we haven't moved… I scheduled us an Orange Theory work out class for this morning. I am so excited to try it out and see what all the hypes about. Happy hump day!