September Week 2
Answering your most asked questions and sharing links to the most requested items from last week!
Where are your bangles from that you've been wearing lately?
This stack is BudHaGirl! Love the mixed metals of these. Usually wear these and some of my mom's bangles!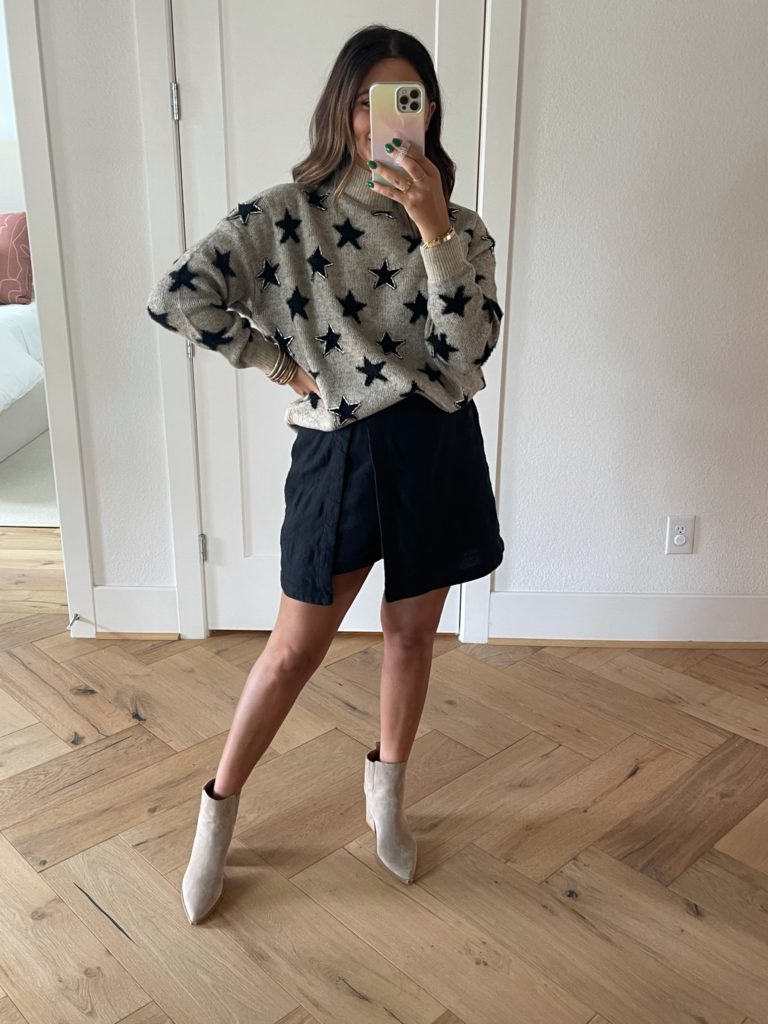 How do you do the sleep situation with 2 kids in a hotel?
It's not the easiest let me me tell ya haha. When we have family traveling with us, we'll opt for a larger room so they can have their own sleeping space, but in a regular room a lot of the time we'll put their cribs in the closet or the bathroom! Wrote about some other traveling hacks with babies in this blog post.
What shoes are you wearing for Emily's wedding?
This Sam Edelman pair in black! Probably my favorite pair of heels because of how comfy they are. They're the perfect heel heel height, I swear by them! They're rarely in stock, but I'd keep an eye out on Sam Edelman for when they add more sizes. These are so similar!
What leather shorts did you wear to your dress fitting appointment with Emily?
Recently got this pair from Free People! High rise and not too short. Wearing size 6!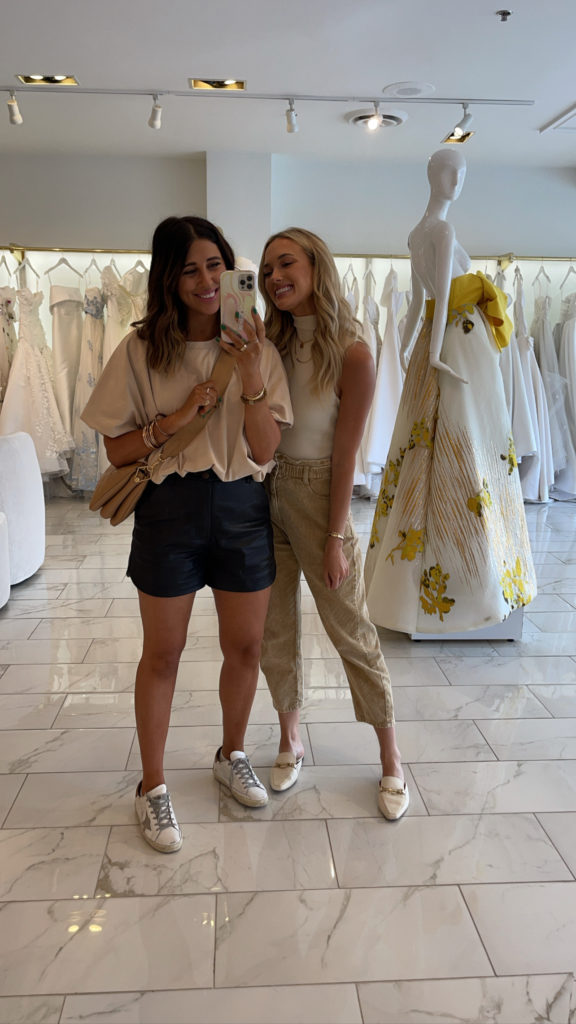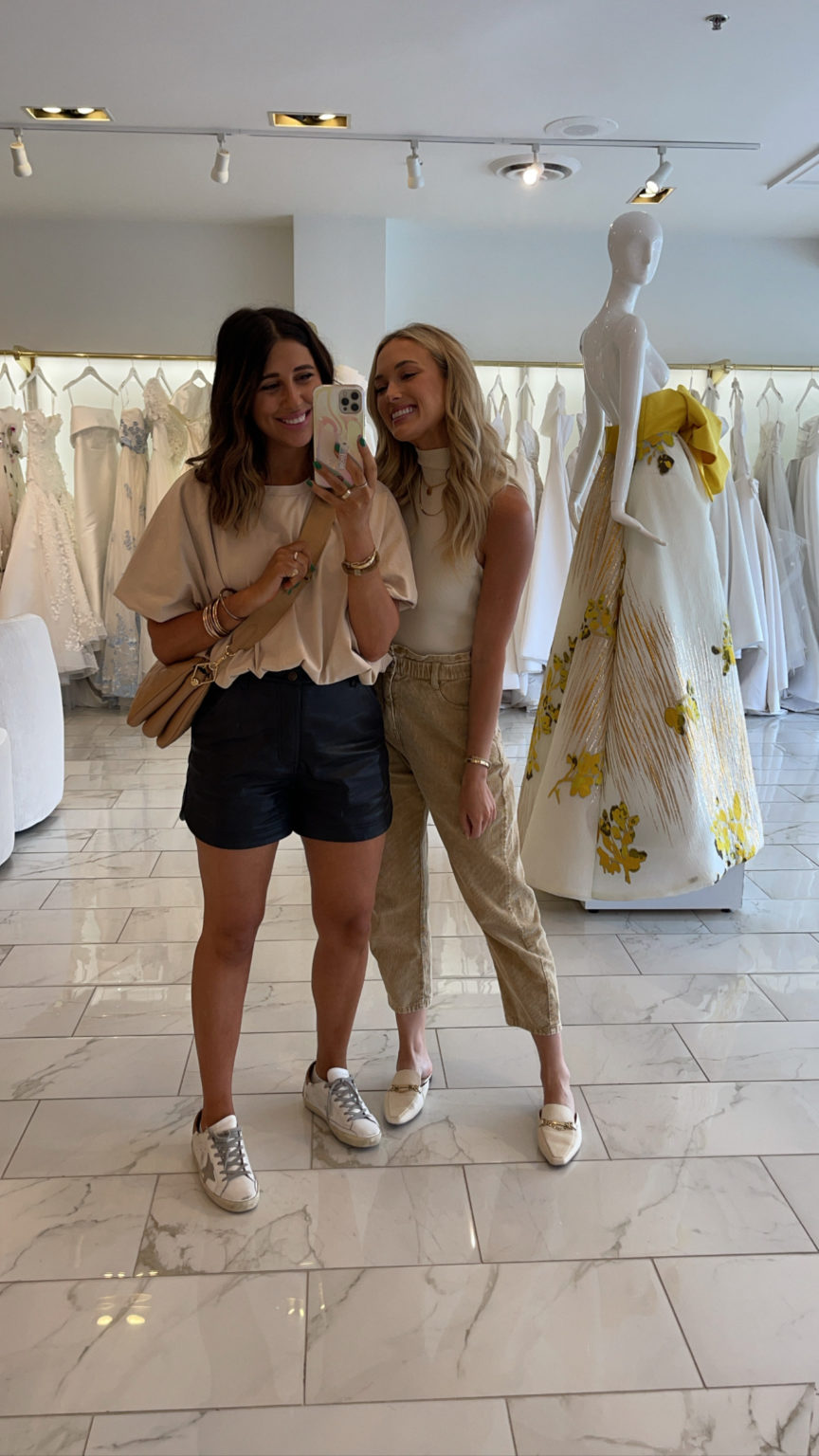 Do you bring a bottle warmer when you travel?
We don't bring a bottle warmer for Jet, we just give him a lukewarm bottles on the go. We would warm Rosie's up and it got to the point that she would only take it warm so we trained Jet to take them either way!
Favorite wineries in Fredericksburg—are there any that are kid friendly?
I loved visiting Augusta this weekend! Fat Ass is definitely family friendly. There were lots of kids there when we went and they have live music and lots of room for her to run around. We used my nephew's shuttle company this weekend to get around and it was so freaking convenient! Would totally recommend if you'll be hopping around and drinking, especially because Ubers can be hard to get in Fredericksburg.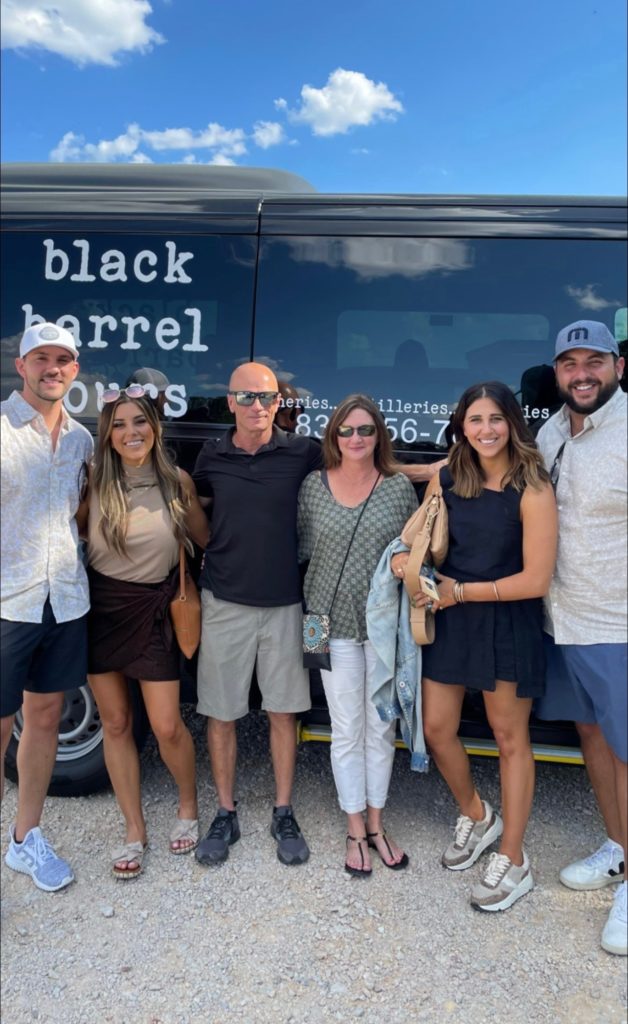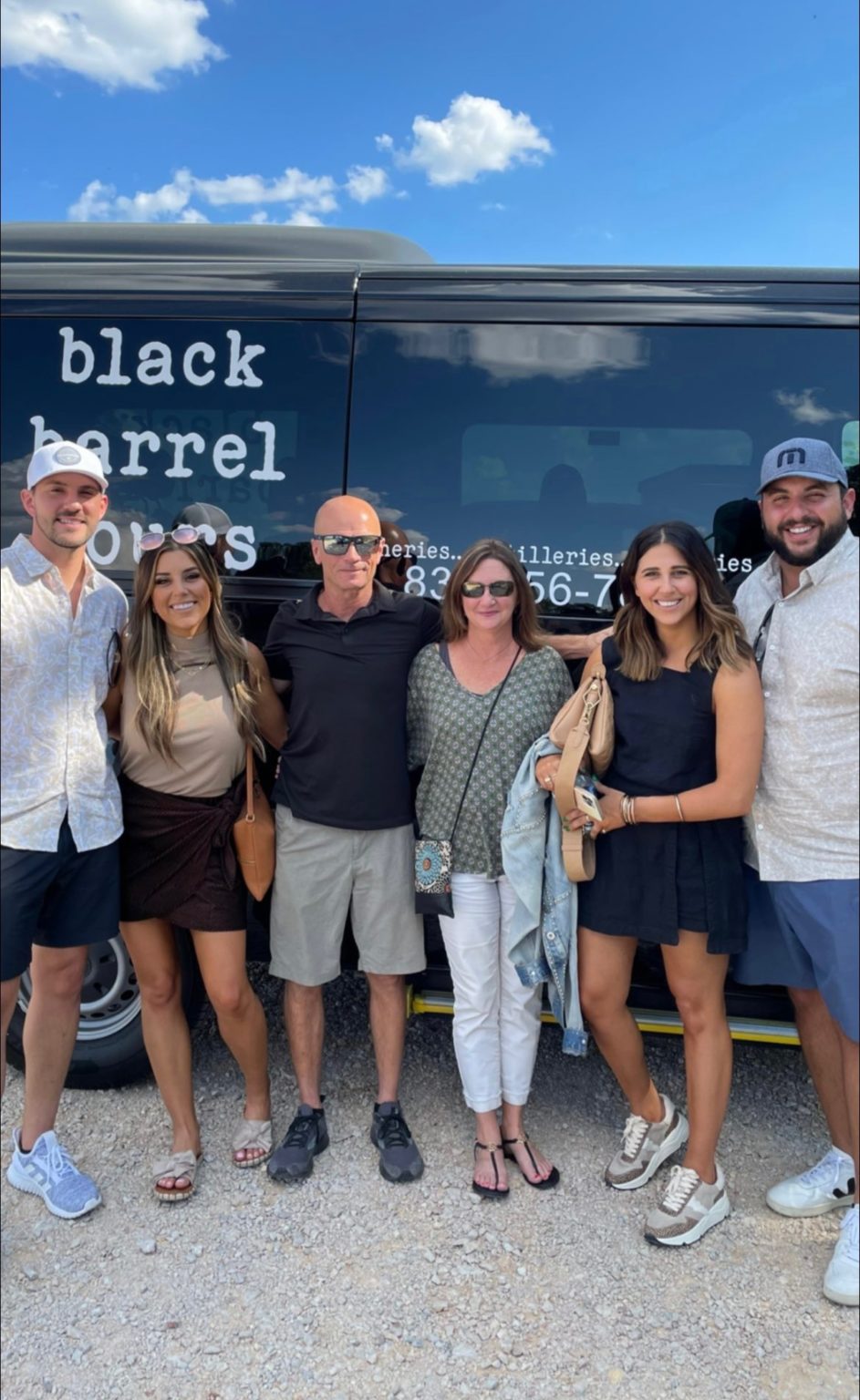 What Airbnb did you stay at in Fredericksburg?
Our Airbnb was so cute! Sleeps 8 comfortably and had the prettiest wraparound porch and views!
What's the green nail polish color called?
Ahh I wish I knew! I never take a picture when I'm at the salon but I'll try to remember next time! Definitely really green haha I liked it for Tulum but would probably go darker next time.
What nude tank were you wearing in Dallas?
It's actually a bodysuit from SKIMS! Really comfy, love all of the shades it comes in too.