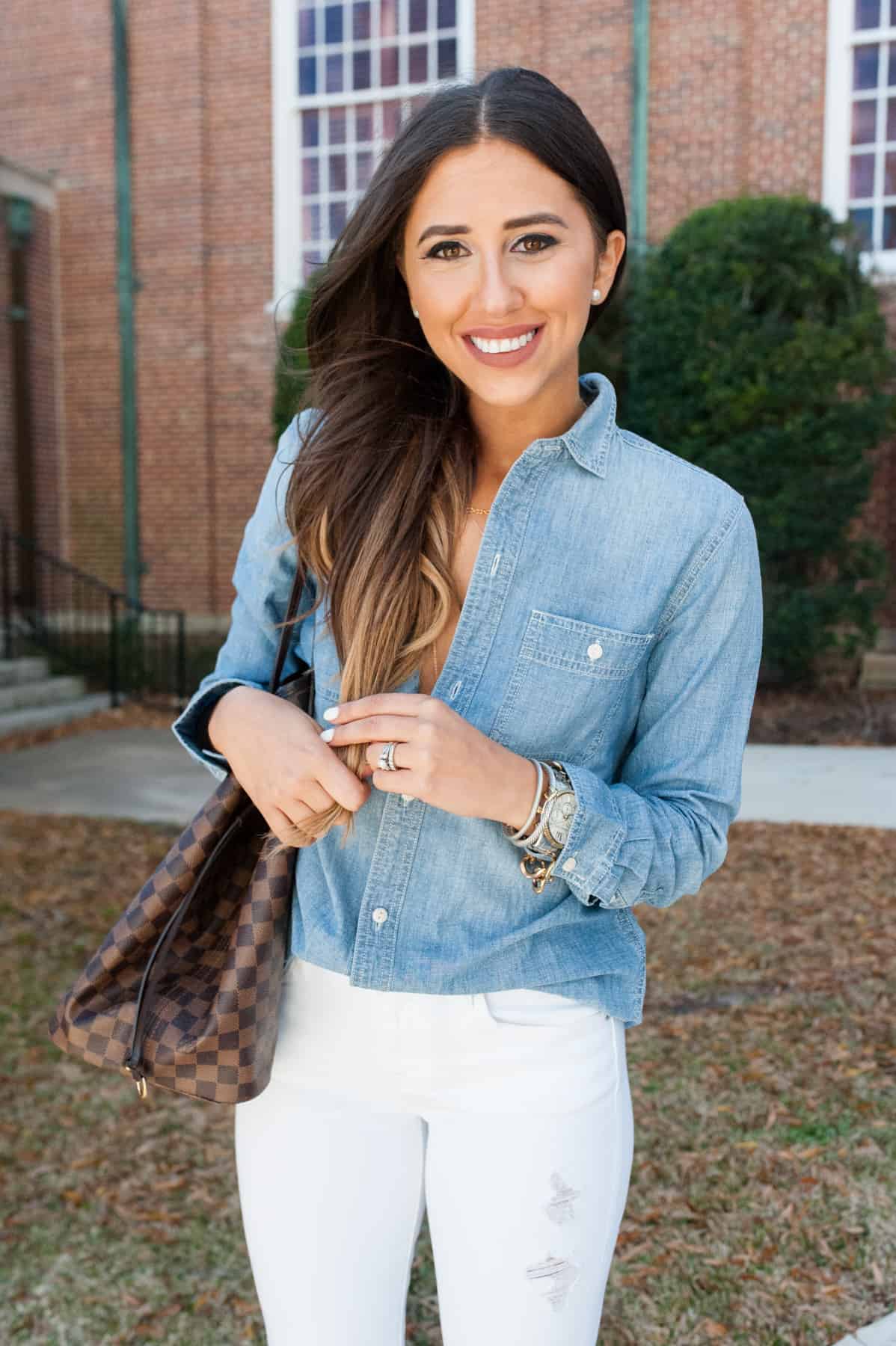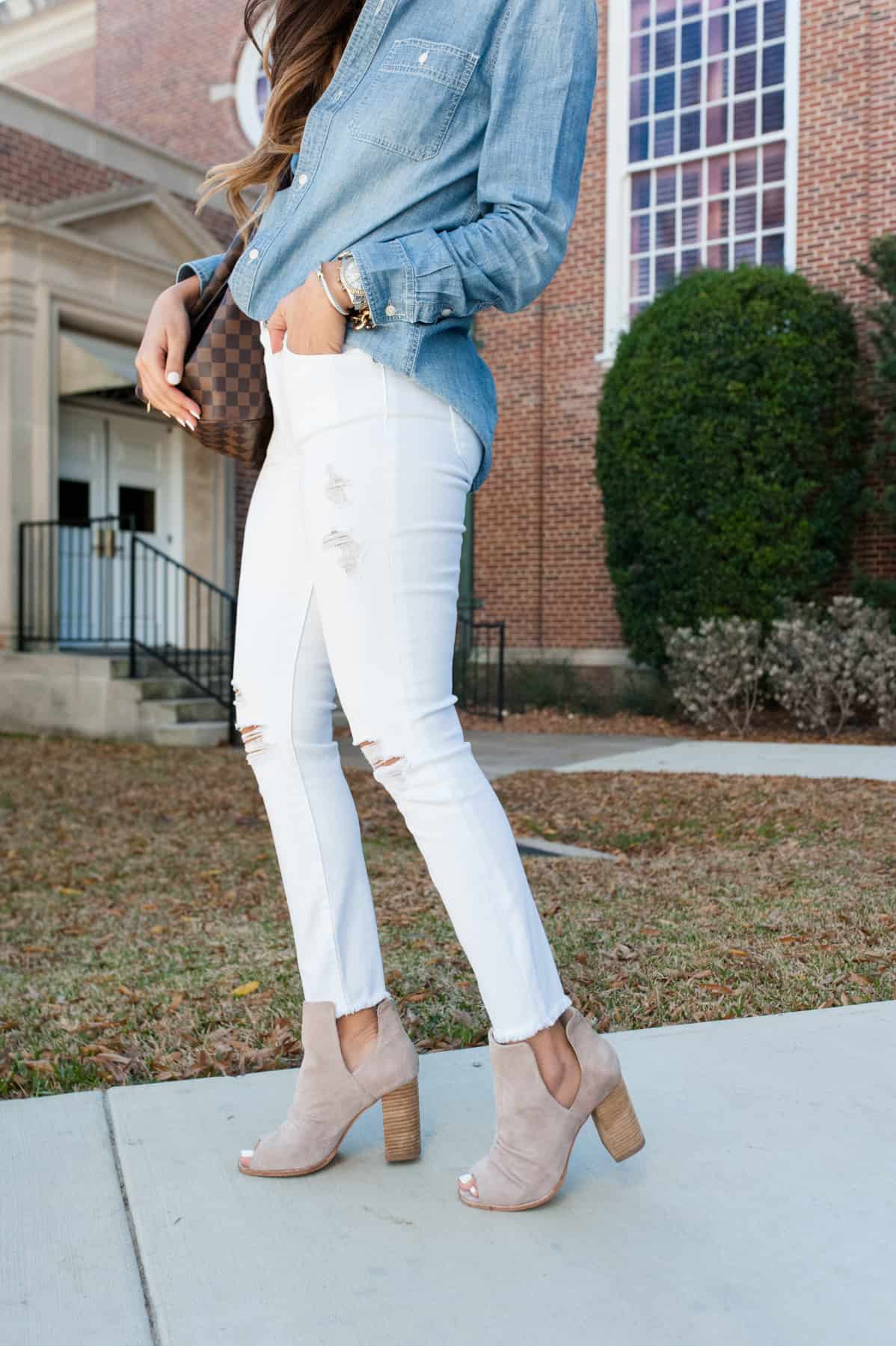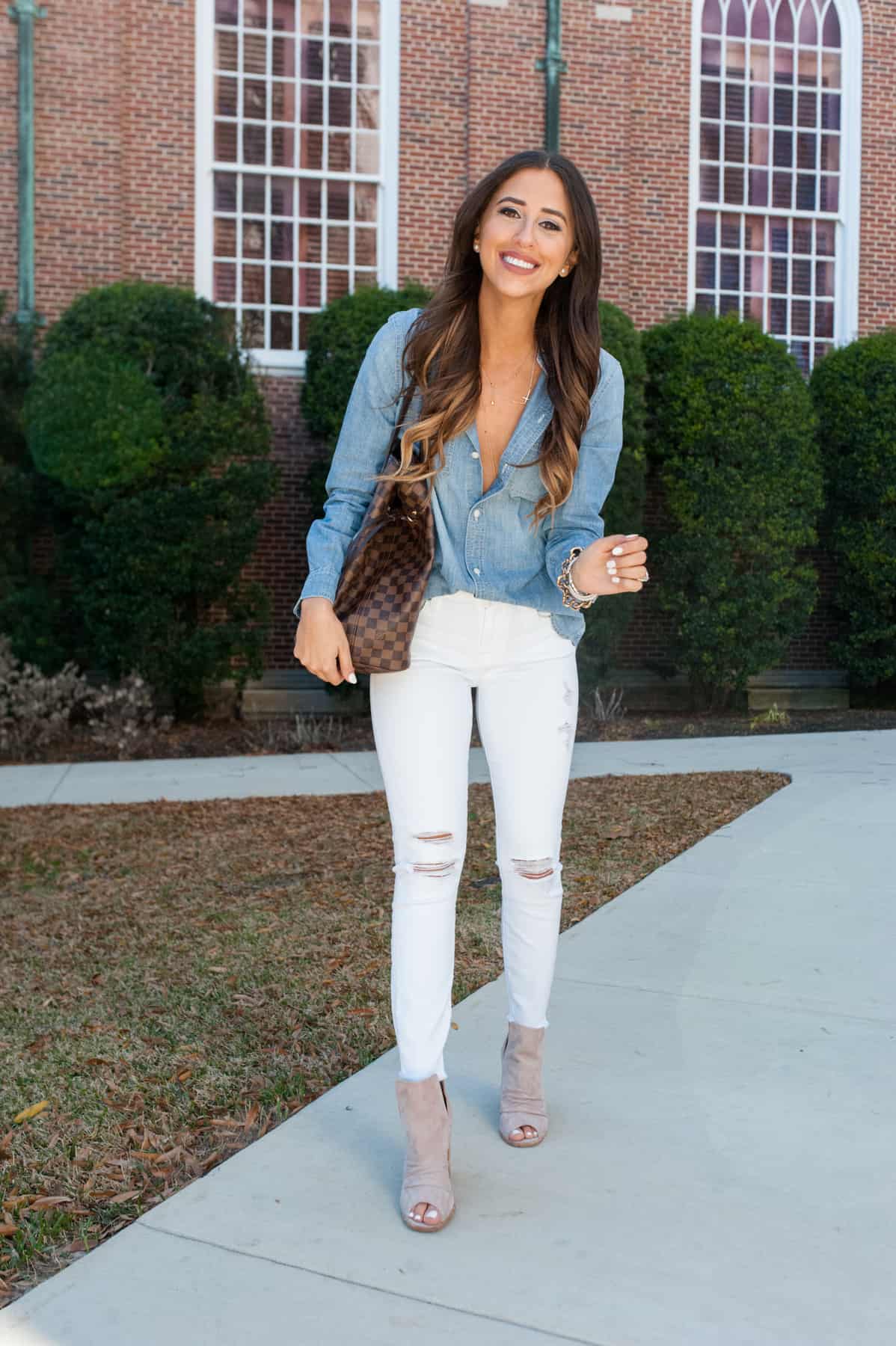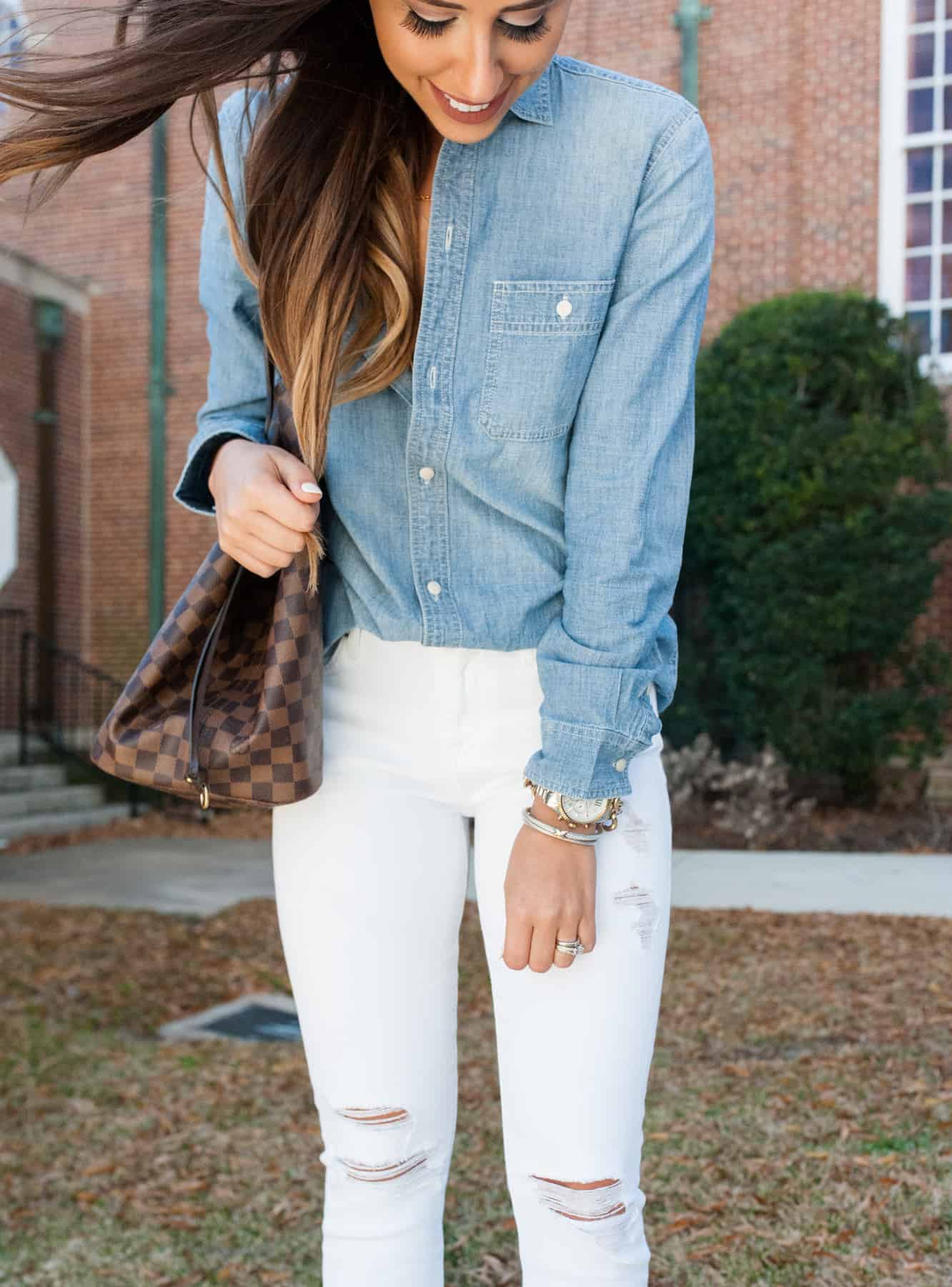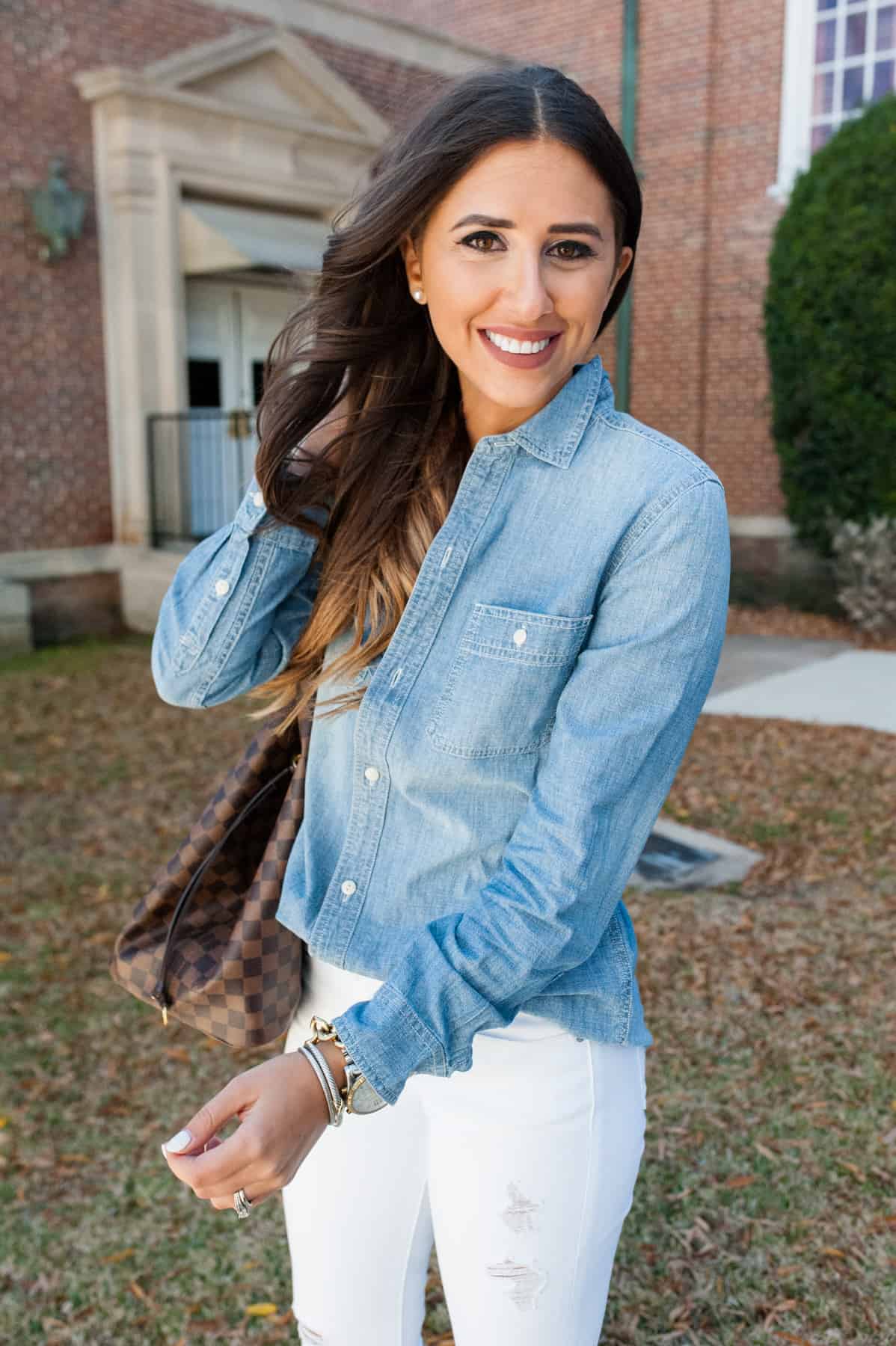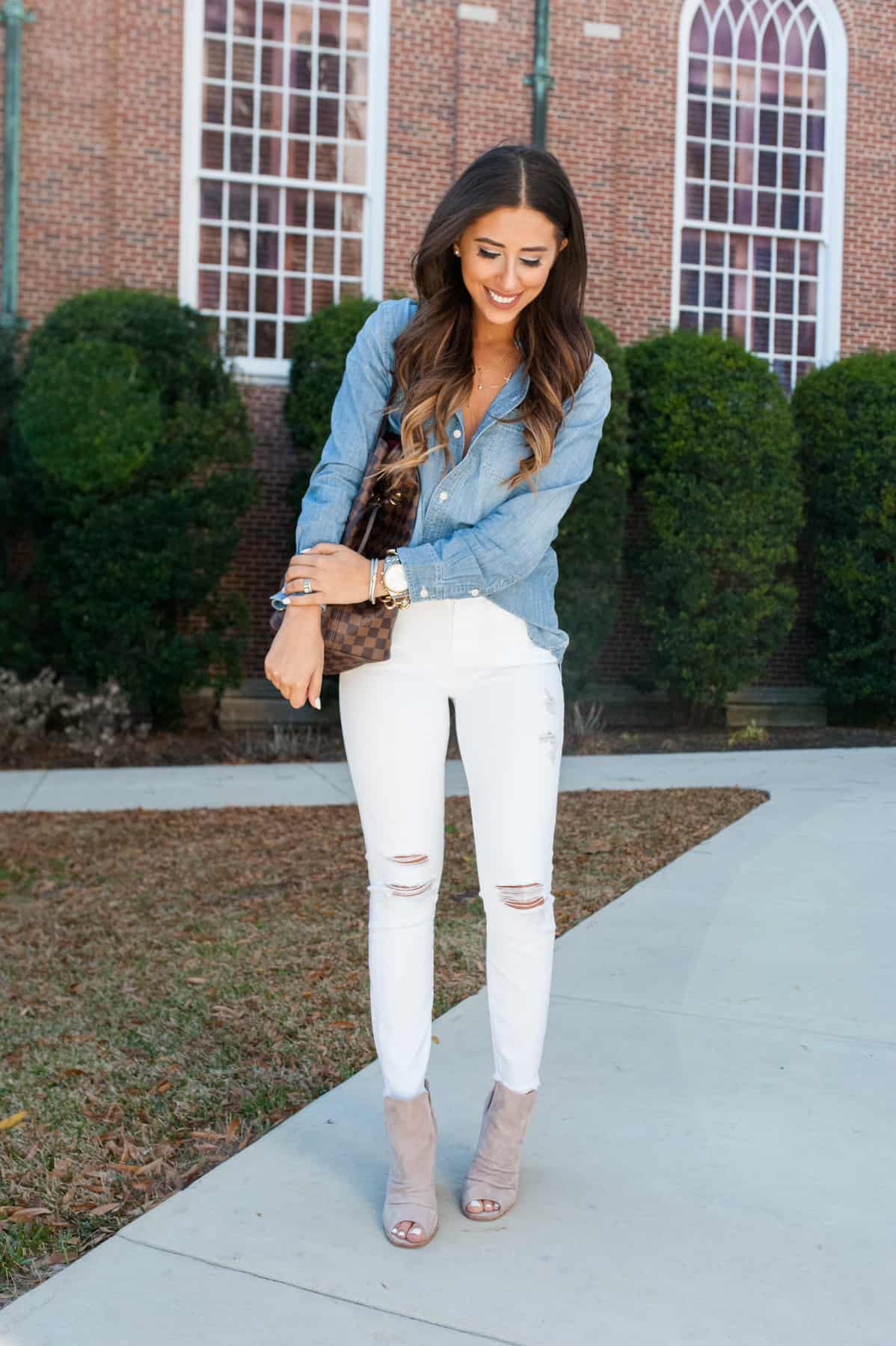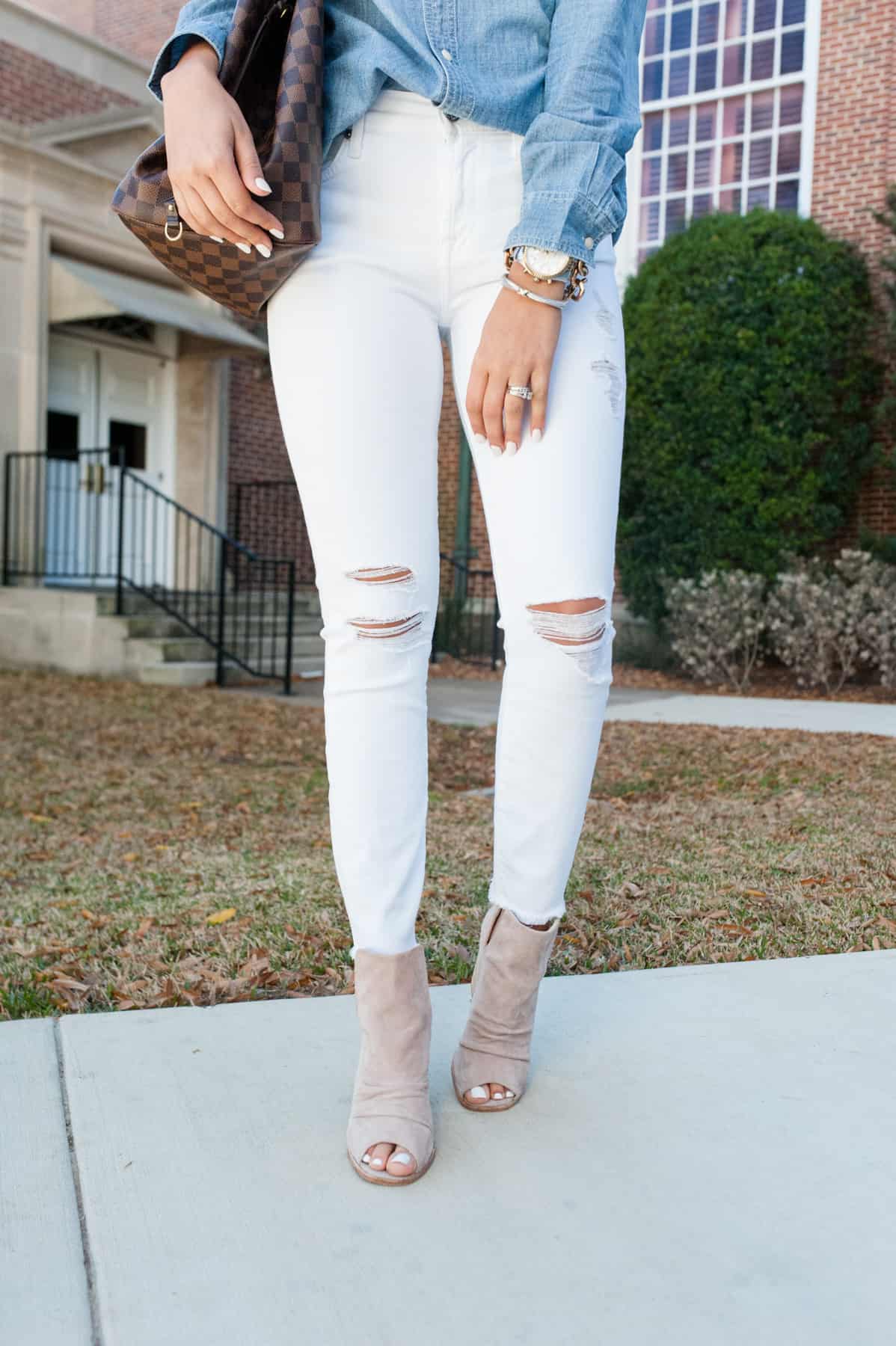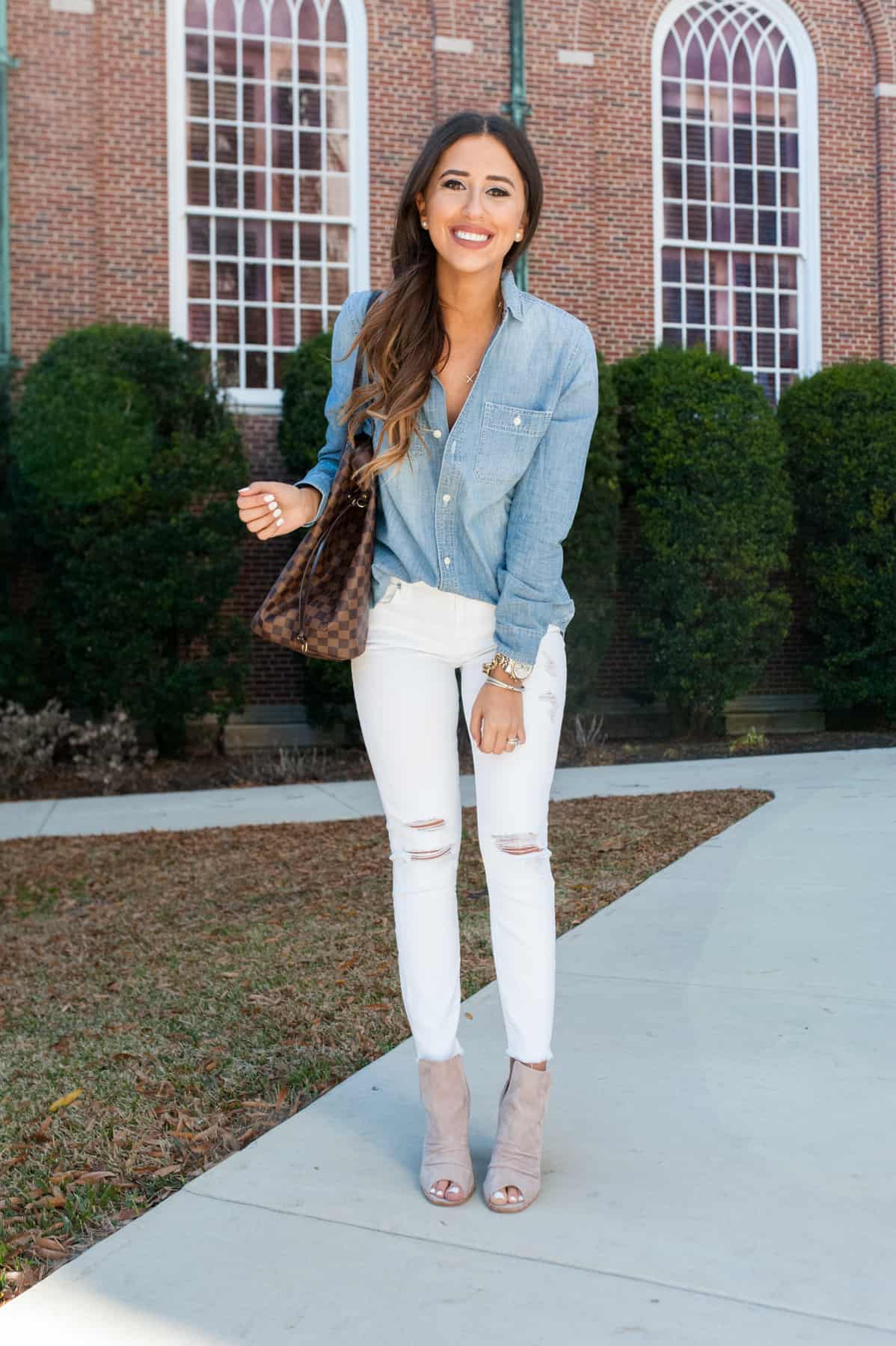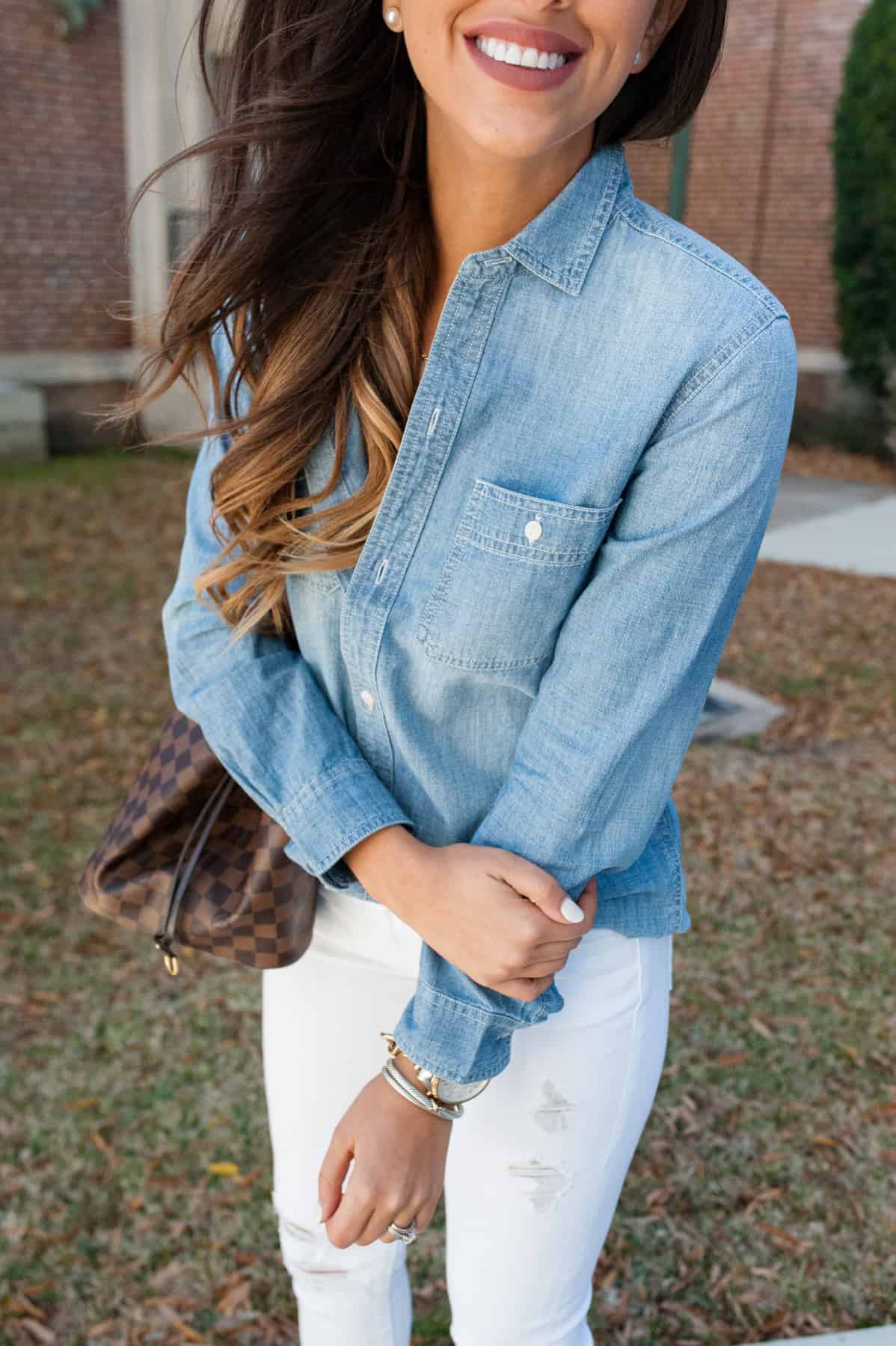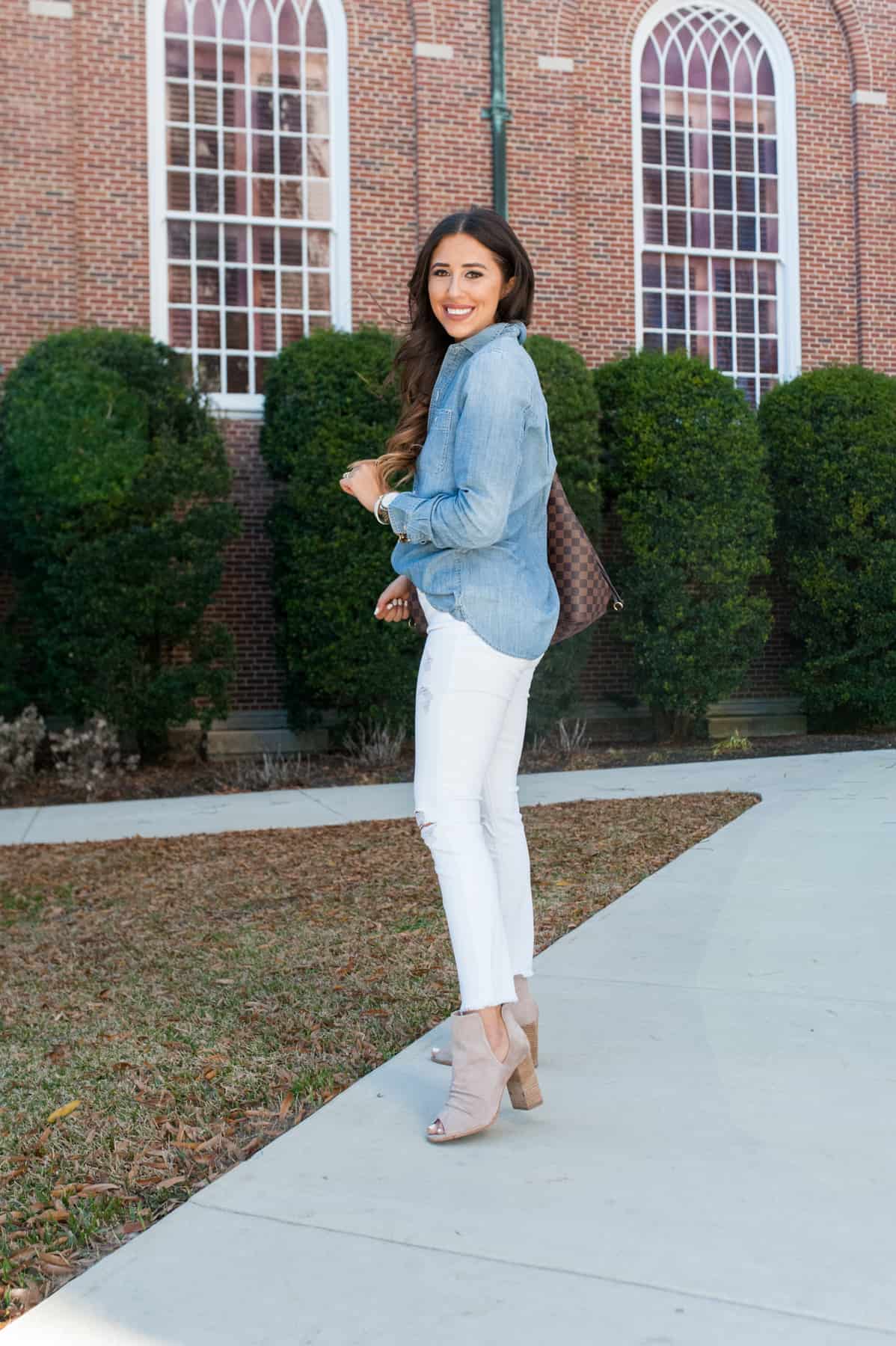 Chambray: Madewell ((Similar On Sale)) | Jeans: 7 of All Mankind | Shoes: Kristen Cavallari
I need to go back and look through my old photos, but I guarantee you this time of year, I have posted a similar outfit before! I always like to gravitate towards white this time of year since it is so fresh! I actually found these jeans on Nordstrom Rack for $100 when normally they go for over $200. I have been going through white denim like hot cakes lately trying to find the best one this season! Ones that are good quality, going to stand up in the washer, and won't stretch as much.
You also always need a good chambray in your closest. The one I am wearing is Madewell but I also found a super similar one on sale here. I always recommend Nordstrom Rack for great price point items. I do get messages occasionally trying to find the best places to shop that are reasonably priced! I love places like Nordy Rack, Lulus, JCrew during their sales, and Zara! If you have any other hidden gem places let me know!! I do also try my best to shop for reasonably price points so I hope that helps!
Oh and these booties elevate this look! You could also wear some cute mules with this outfit! Alrighty, I am off to my work out and then visiting my friends at Trademark Salon for a cut and moving up my NBR extensions! Happy hump day 🙂