Gingham Dress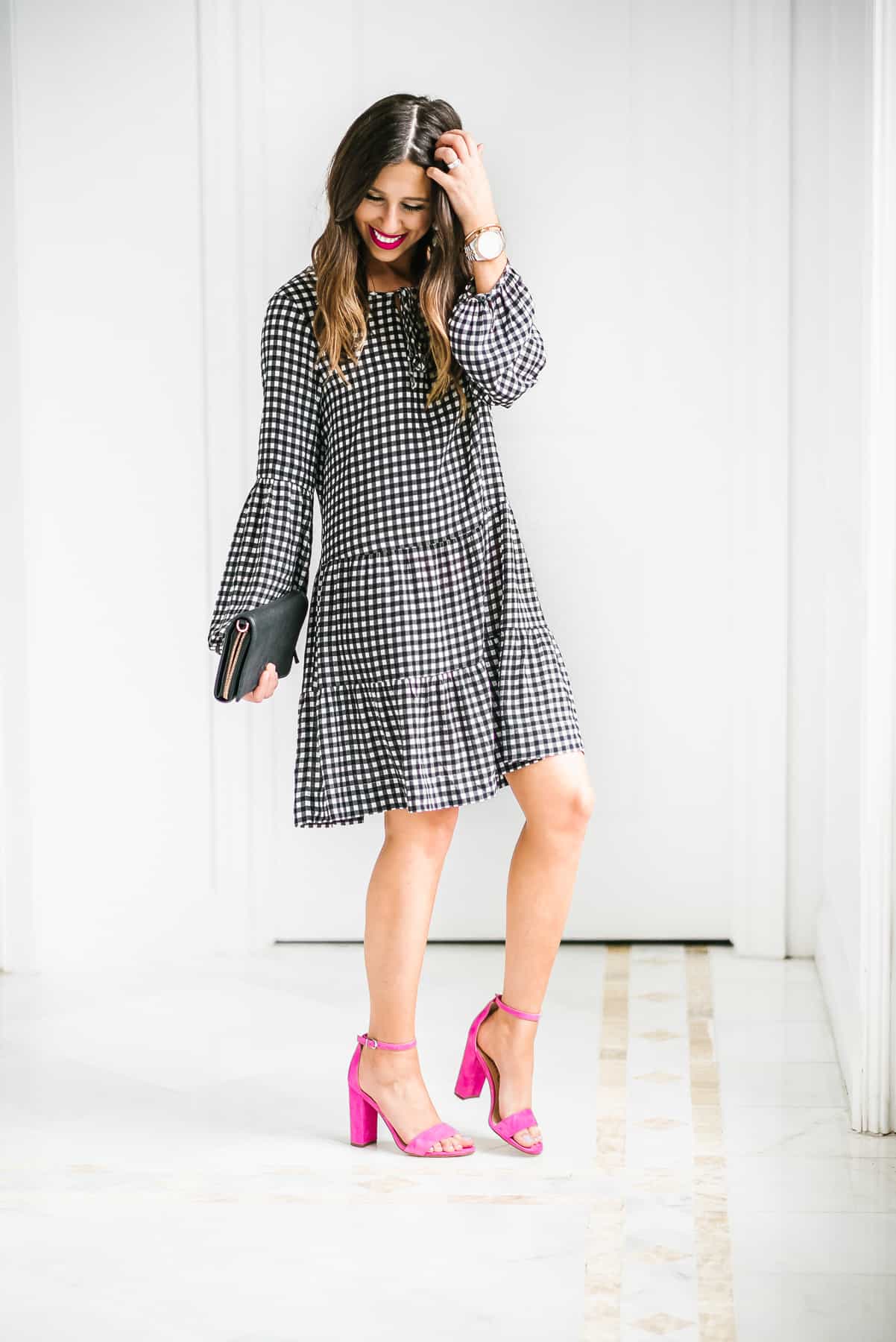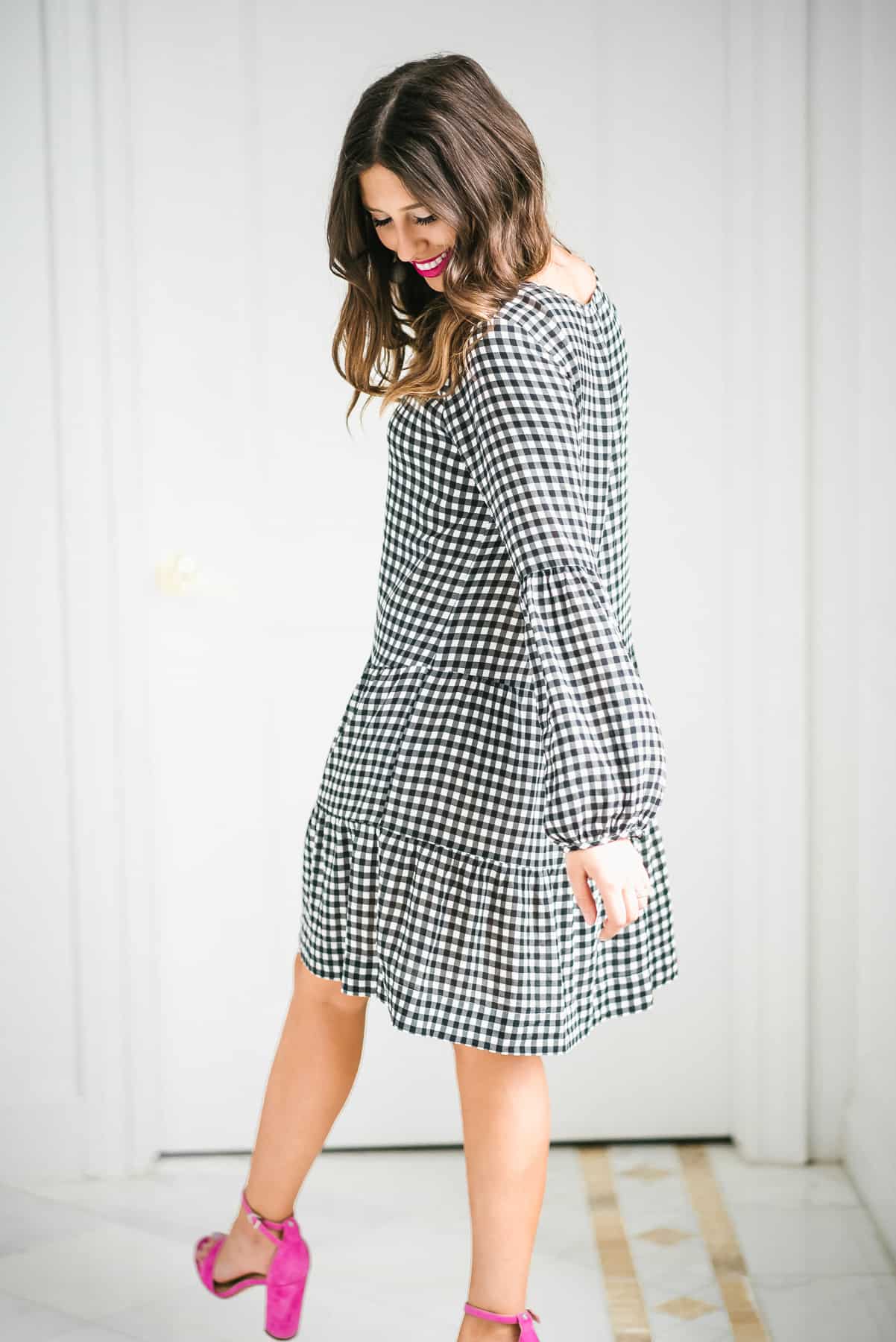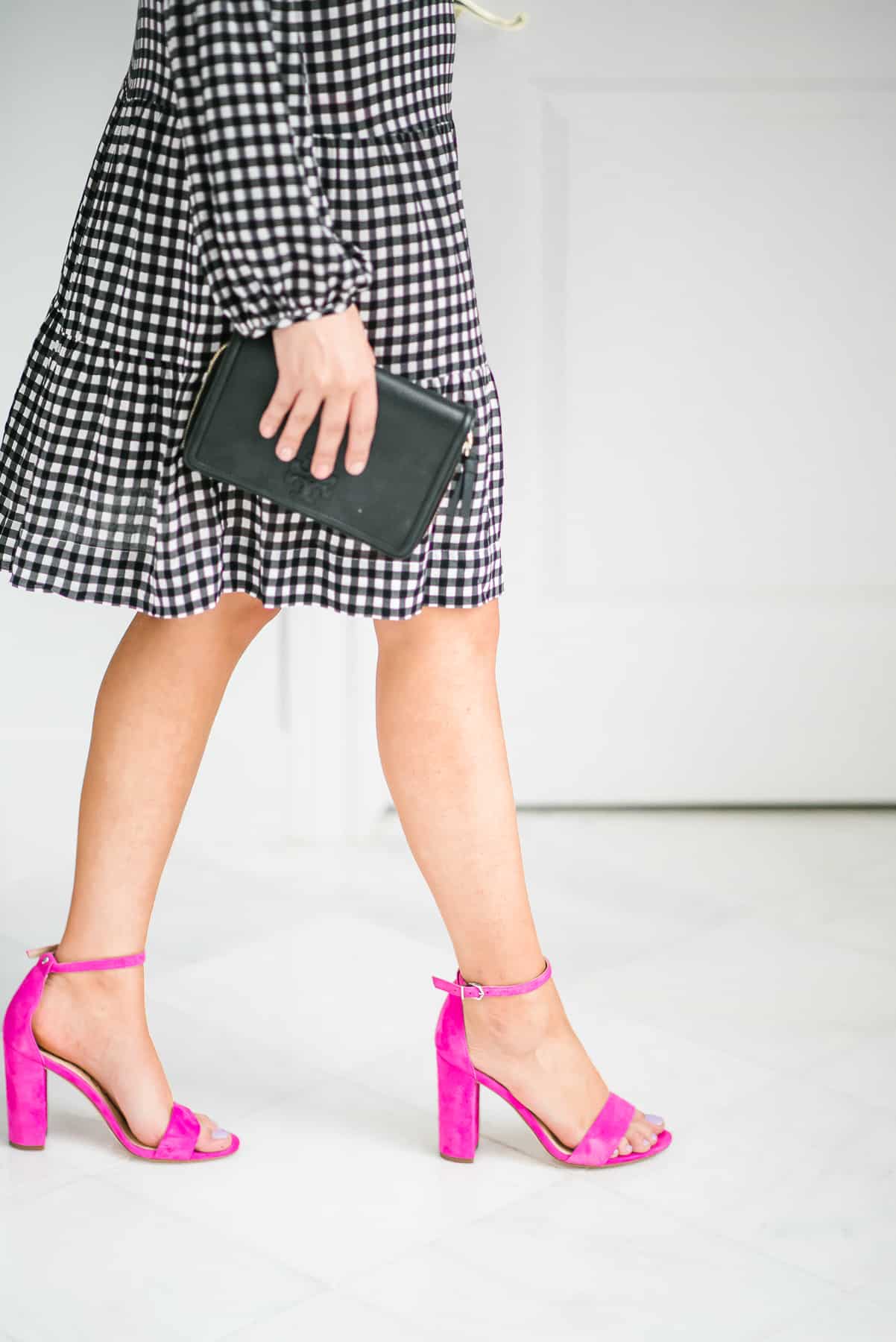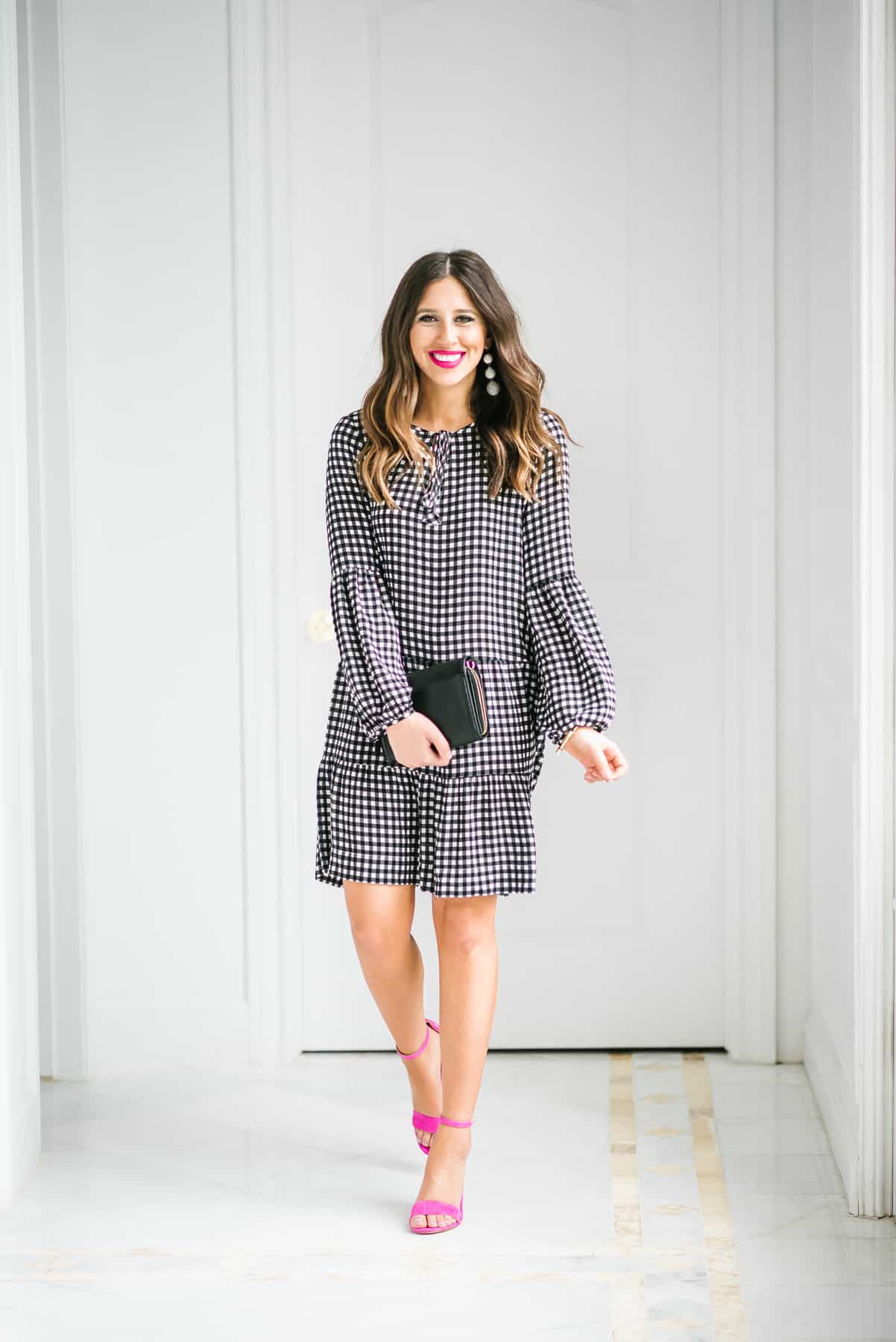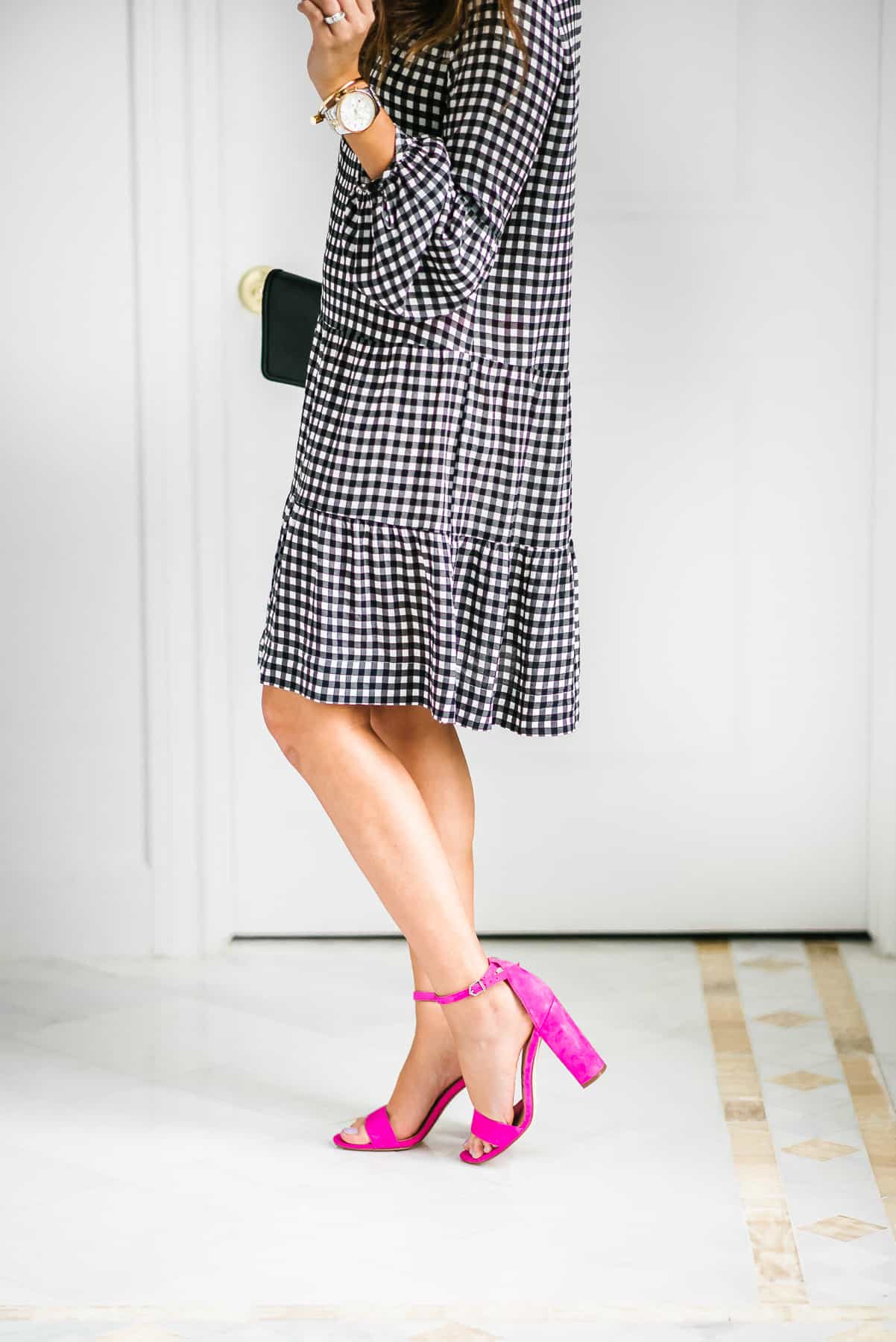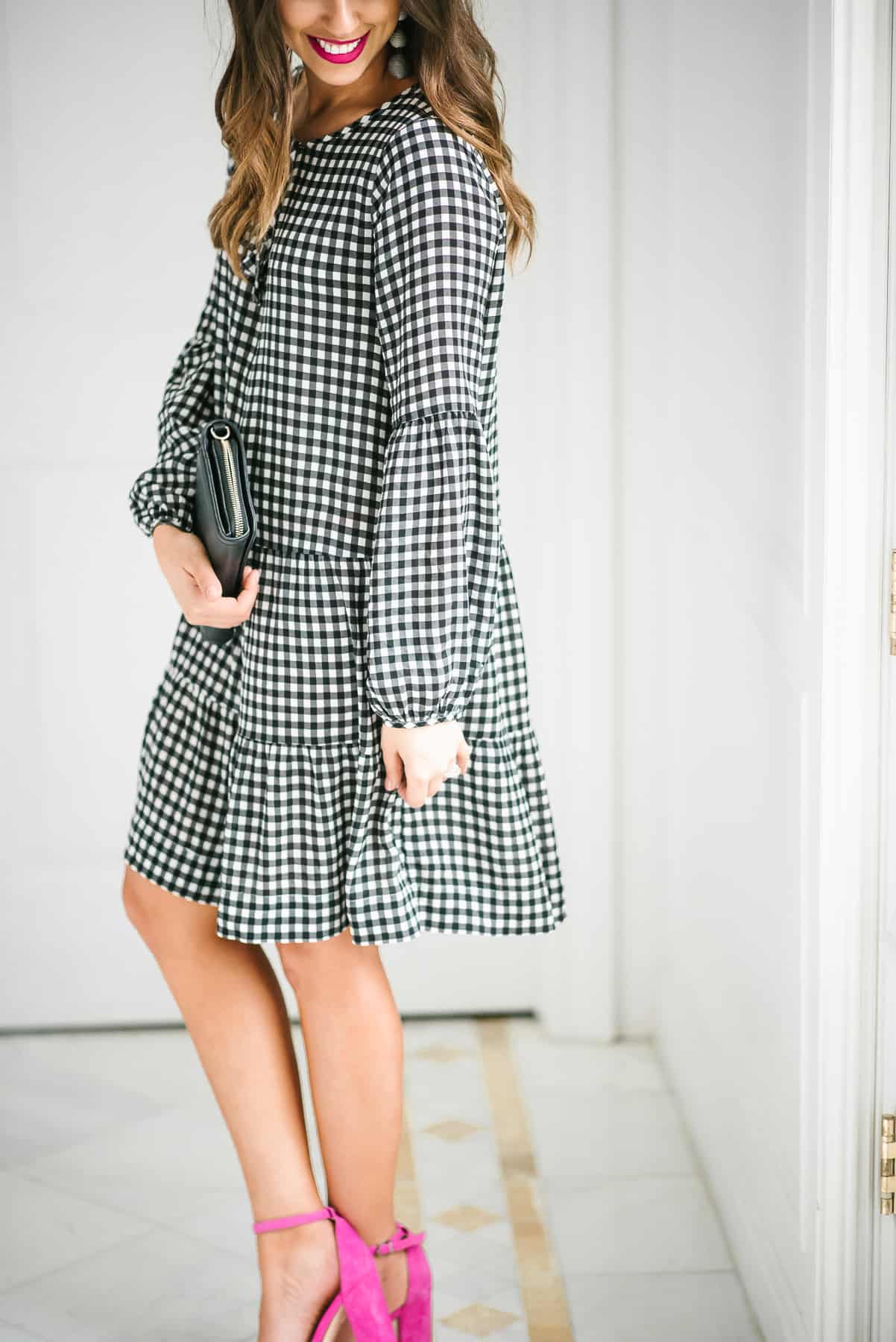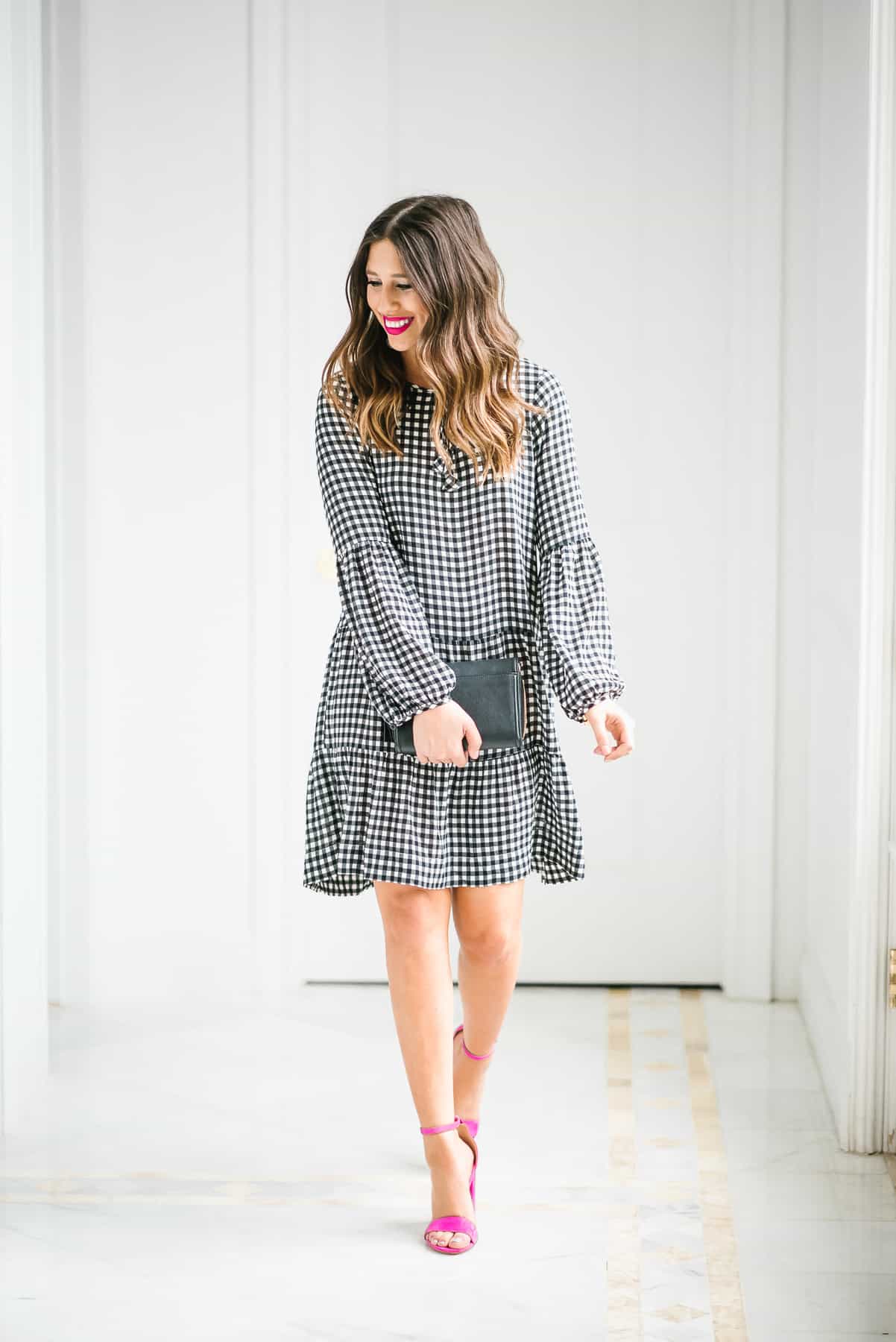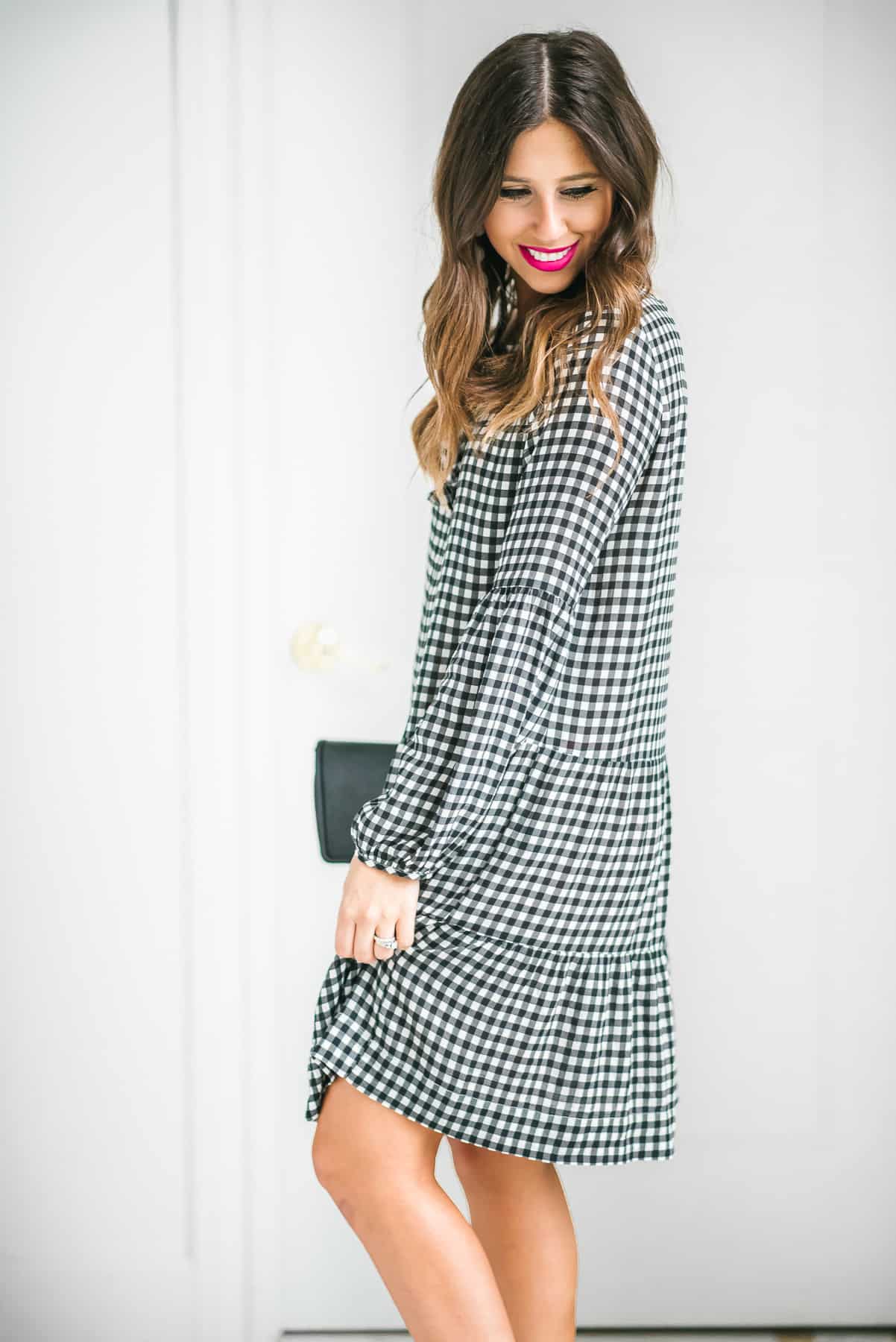 Dress: Sanctuary (found on sale here) & Slip Dress Version: here | Shoes: Sam Edelman | Earrings: Bauble Bar | Lip: gloMinerals | Clutch: Tory Burch 
I have good news! I bought this dress from Nordstrom and realized it was sold out and got incredibly bummed. Then my emotions started to play with me when I found it at Bloomingdales and then wait for it, I found it on sale! I opted for the long sleeve version over the slip dress   since I am a sucker when it comes to the cold. I feel like I can still wear this dress in the summer via the gingham picnic vibes but not freeze my hiney off in restaurants when the ac is on full blast. I also love pairing some black and white with a pop of color to introduce spring time.
I wore these heels to an event this week and someone recognized me by my pink statements  lol! That is exactly when you should know you need to stop wearing them #maybe – they just bring so much life into an outfit!
Well, we made it to the weekend y'all. Anyone else have a super long week? I feel like it was dragging the entire time! We are about half way into the moving process and we thought it would be brilliant to plan a trip to San Antonio and Austin this weekend instead of adulting. The house stuff will always be there but headed to SXSW and to see some friends until Tuesday sounds WAY better. Enjoy your weekend and if you are headed to SXSW please let me know!! Would love to see you there.