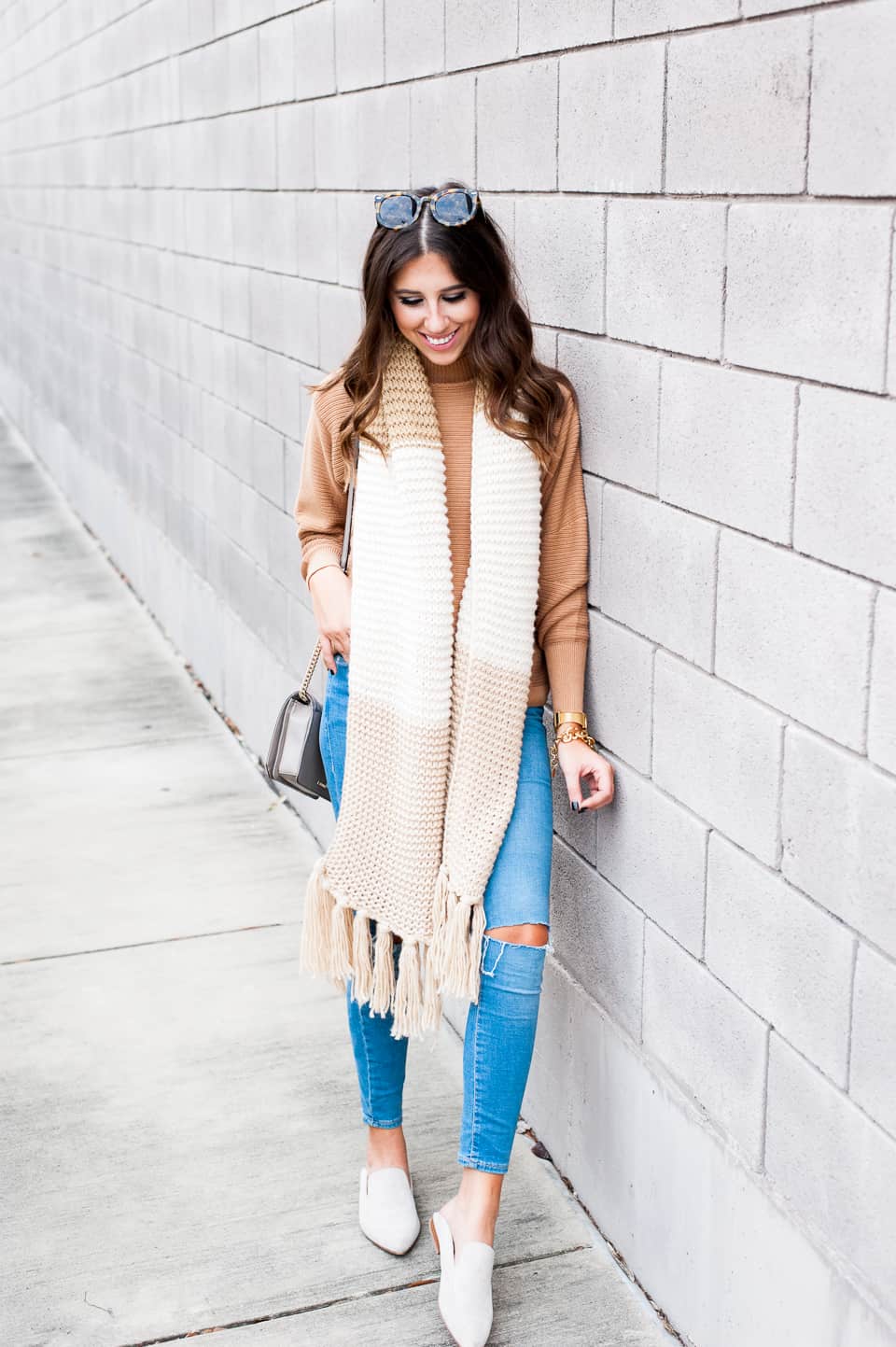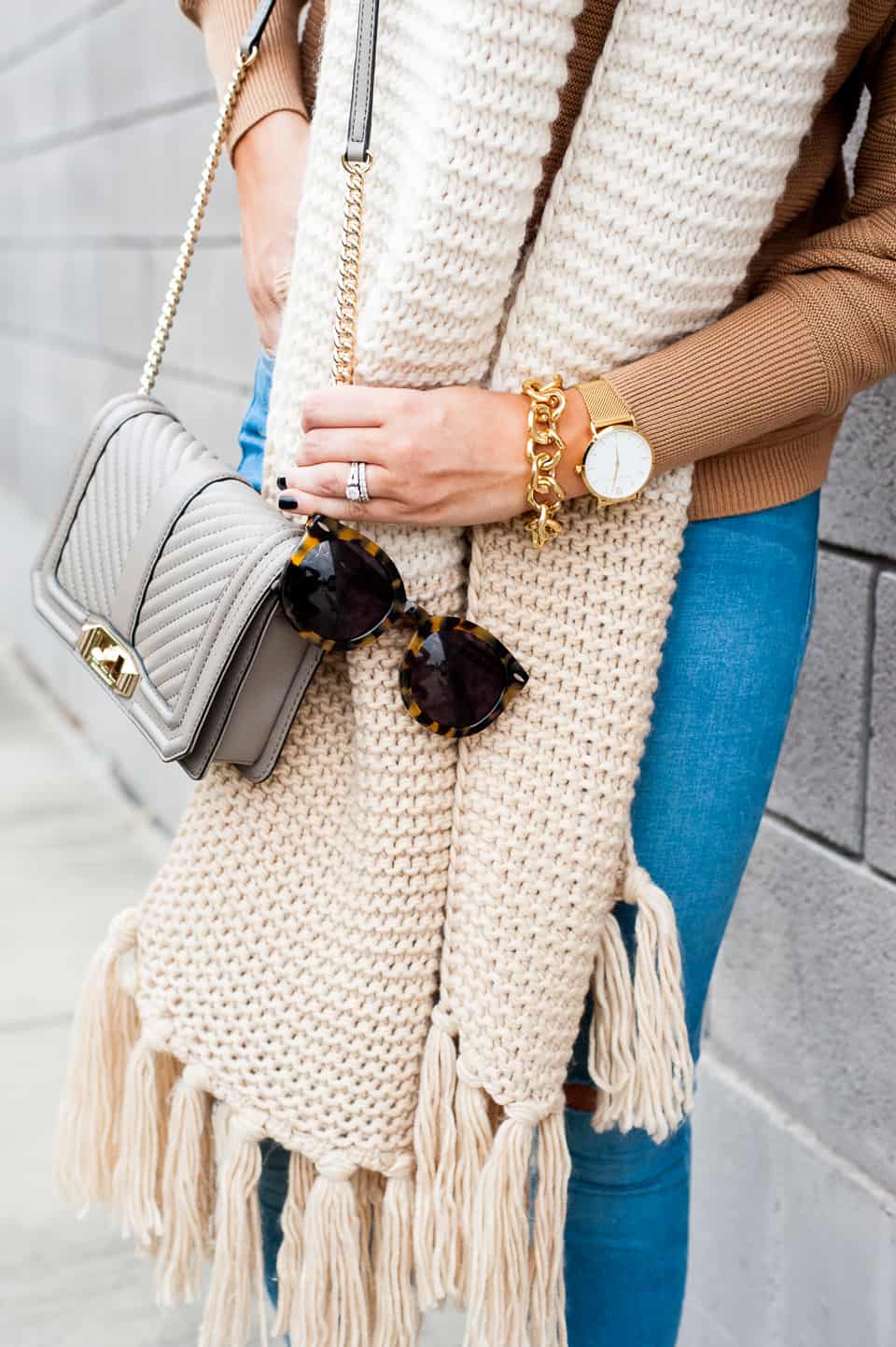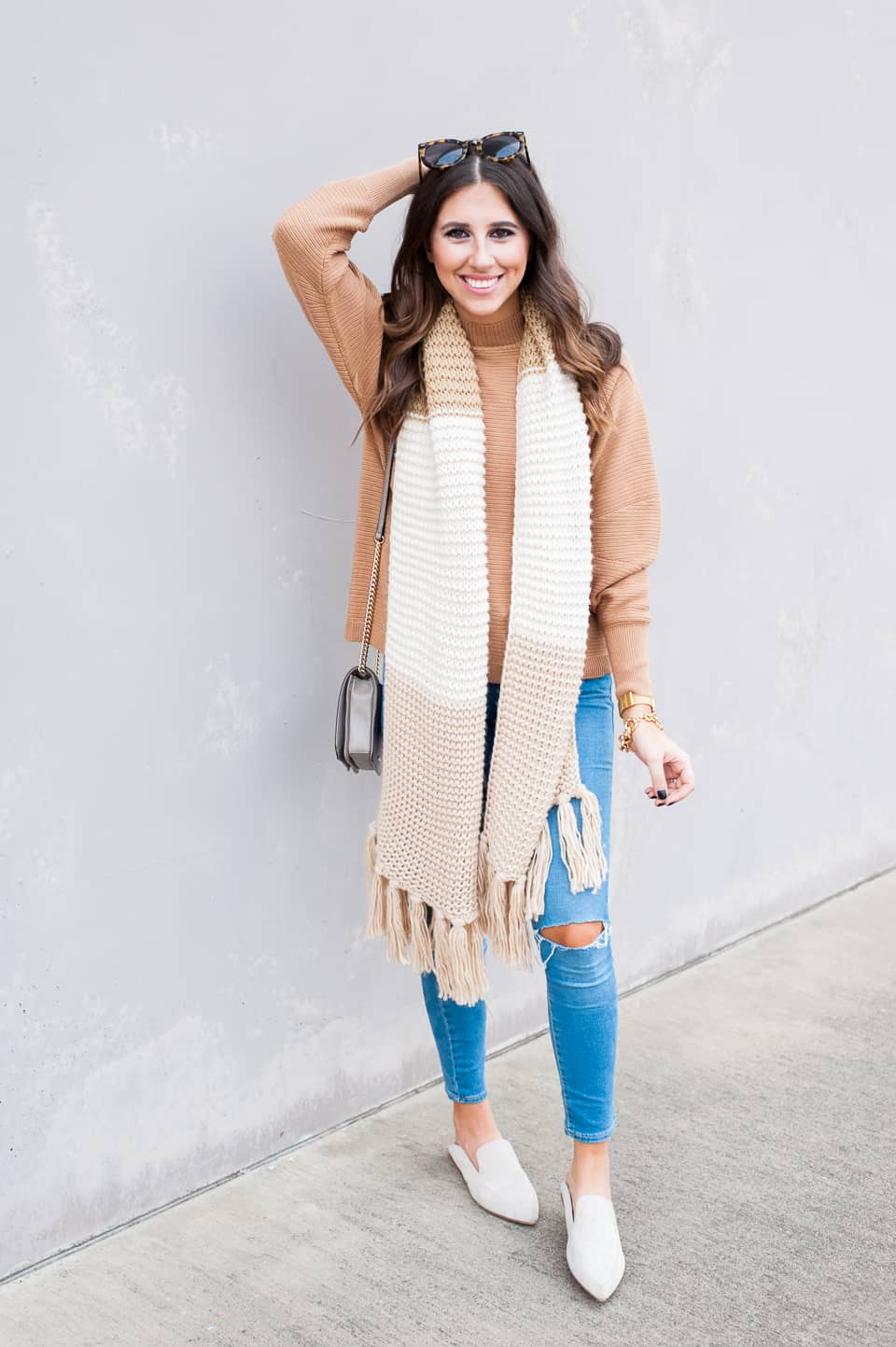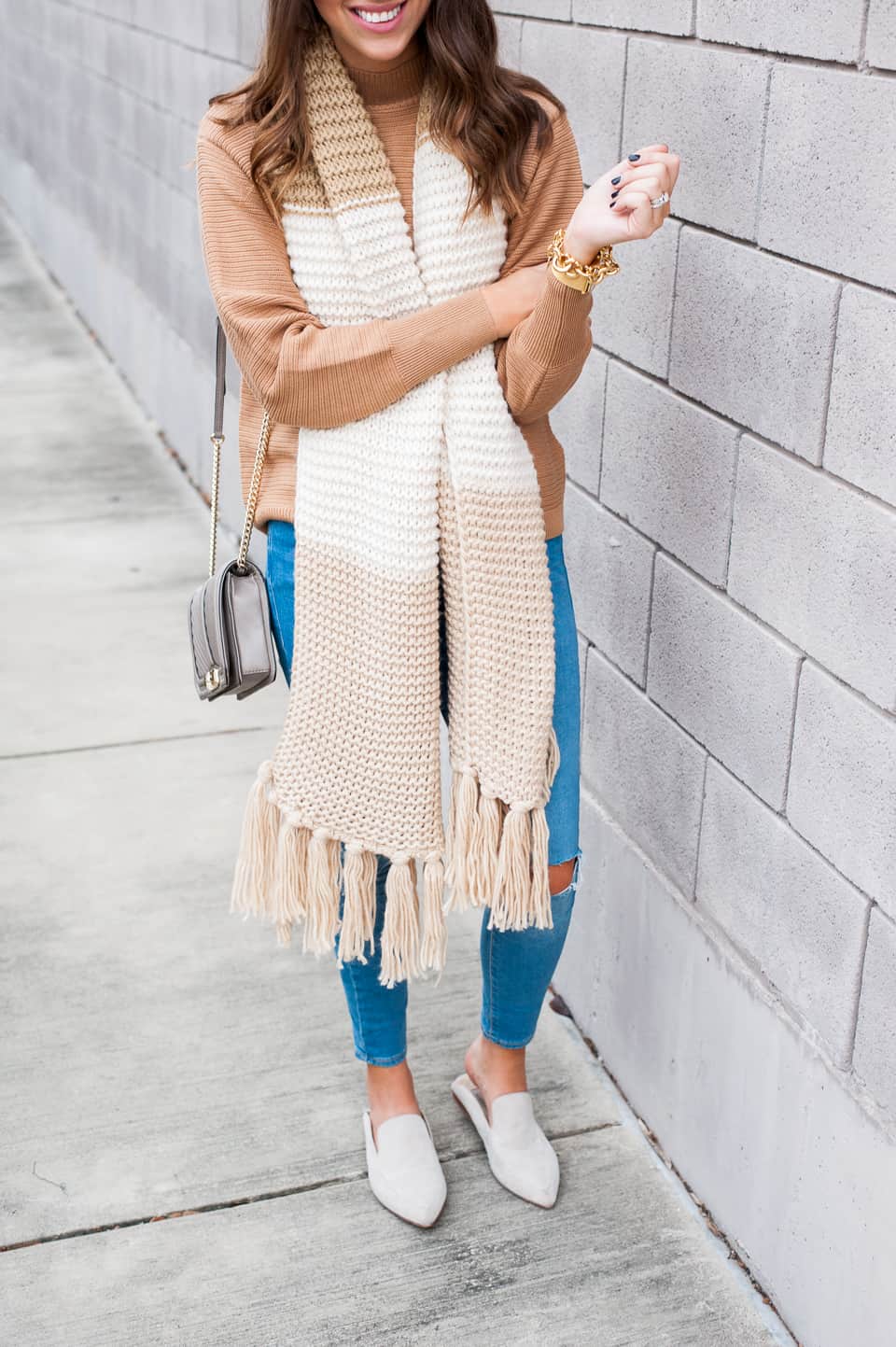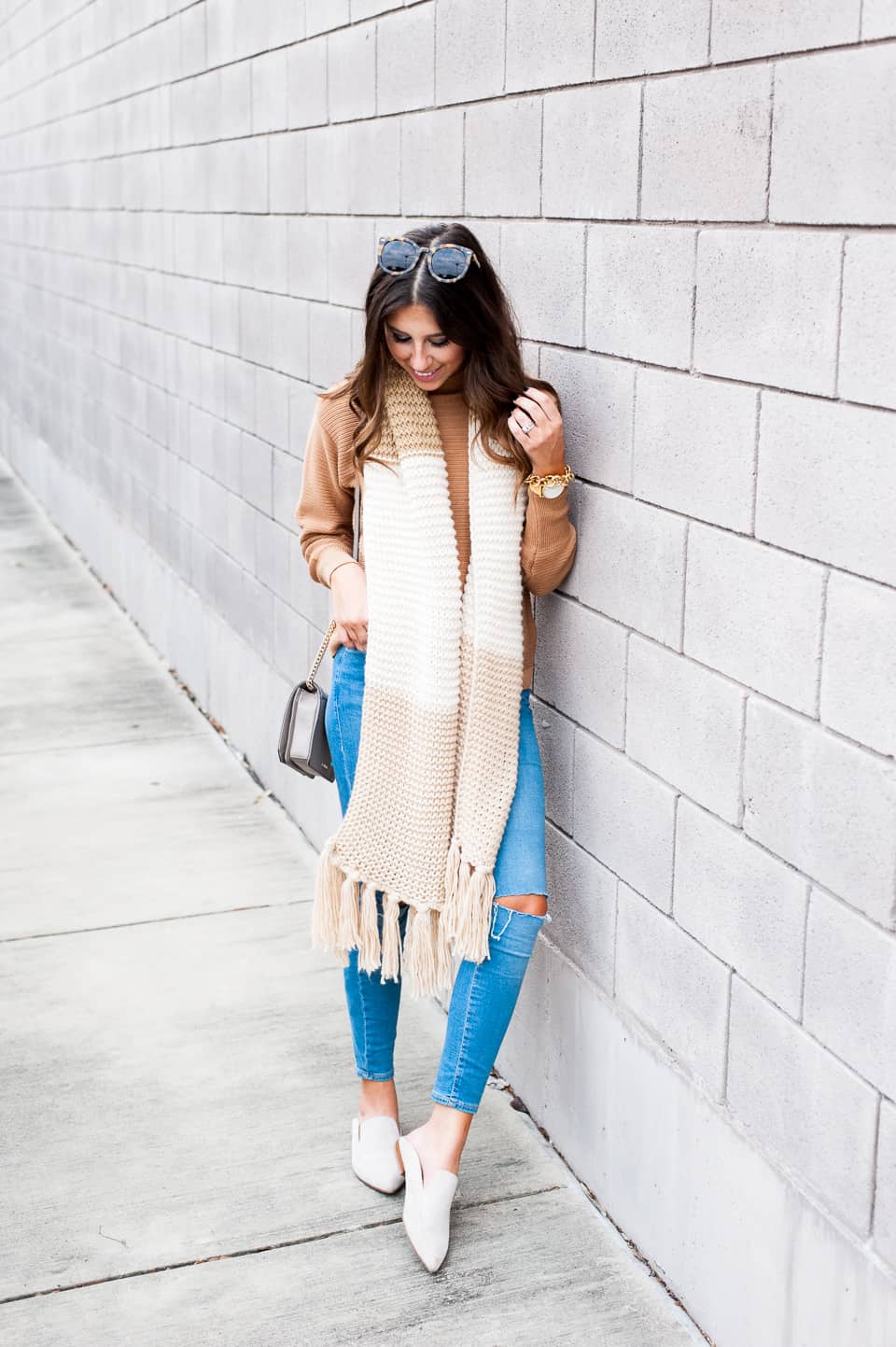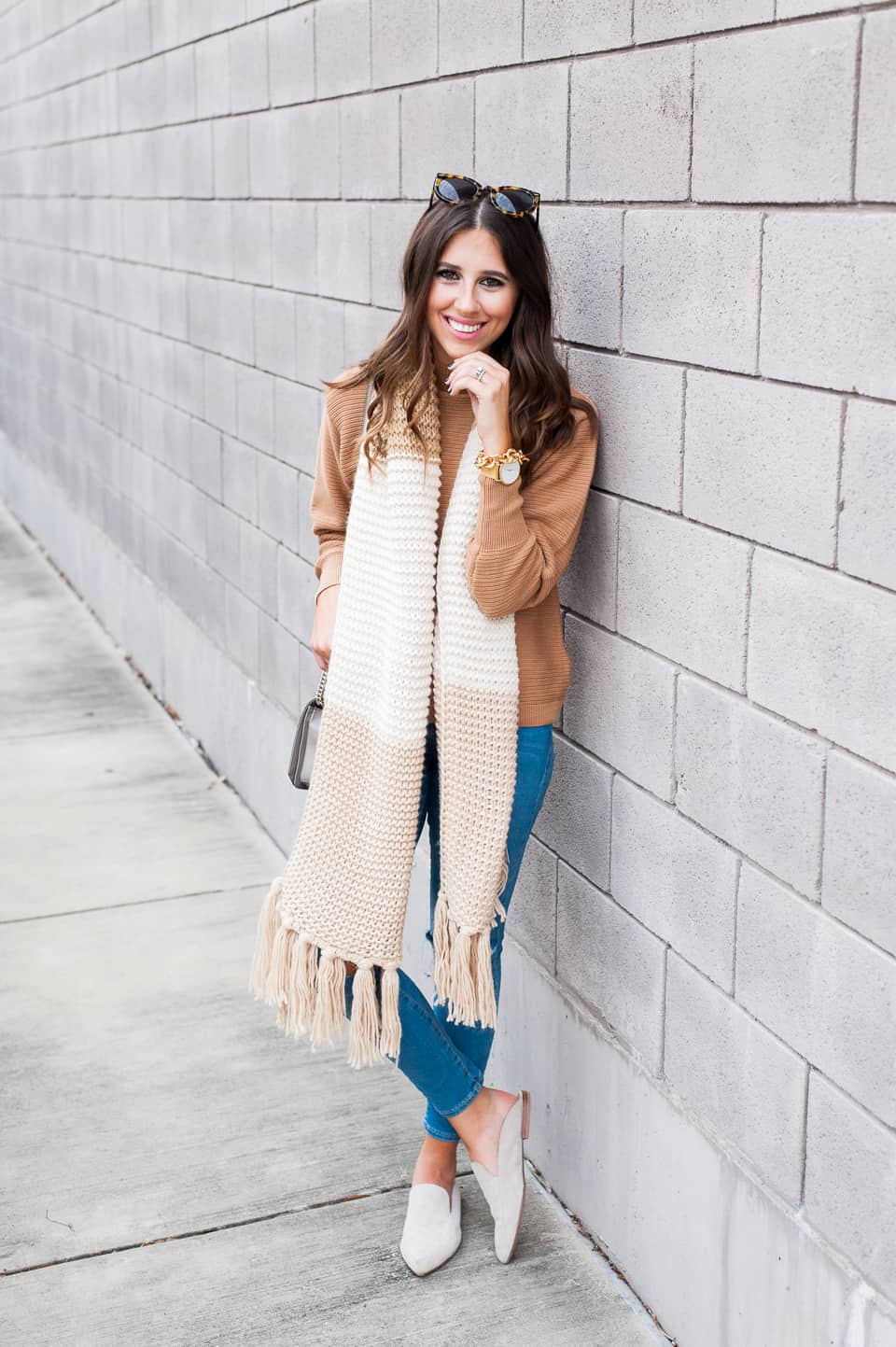 Sweater: Topshop | Jeans:  Topshop | Scarf: BP | Purse: Rebecca Minkoff | Shoes: Kristin Cavallari | Sunnies: Karen Walker | Watch: Larsson & Jennings
Y'all, I am loving these waffle scarfs and I am so glad I finally got my hands on one. I was so worried it might sell out fast, so I wanted to kick off the new year sharing one. This year I'm all about hopping onto trends and stepping out of my comfort zone from the very beginning #itkindatakesmeawhile. I also was hesitant about these glider shoes but now I think they are the cutest and comfiest shoes I own! What I still will be sticking too is my neutral sweaters. I was cleaning out my closet and realized – wow I really stocked up on a lot of basics in 2016. This neutral sweater is one of them and I just love how it can go with just about everything and the color is so flattering (I also have it in pink)! What also is flattering is these jeans that I absolutely love. I have been wearing them around Tokyo this week and realized I need to really let everyone know how comfortable they are and how they suck everything in. I also got this purse that I've had my eye on for Christmas and I love it!
Happy 2017 loves! I am so excited you stopped by and I am able to share my little space on the internet with you going into the New Year.  Last year we were so incredibly blessed and I have a feeling 2017 is going to be the best one yet!