Breastfeeding Update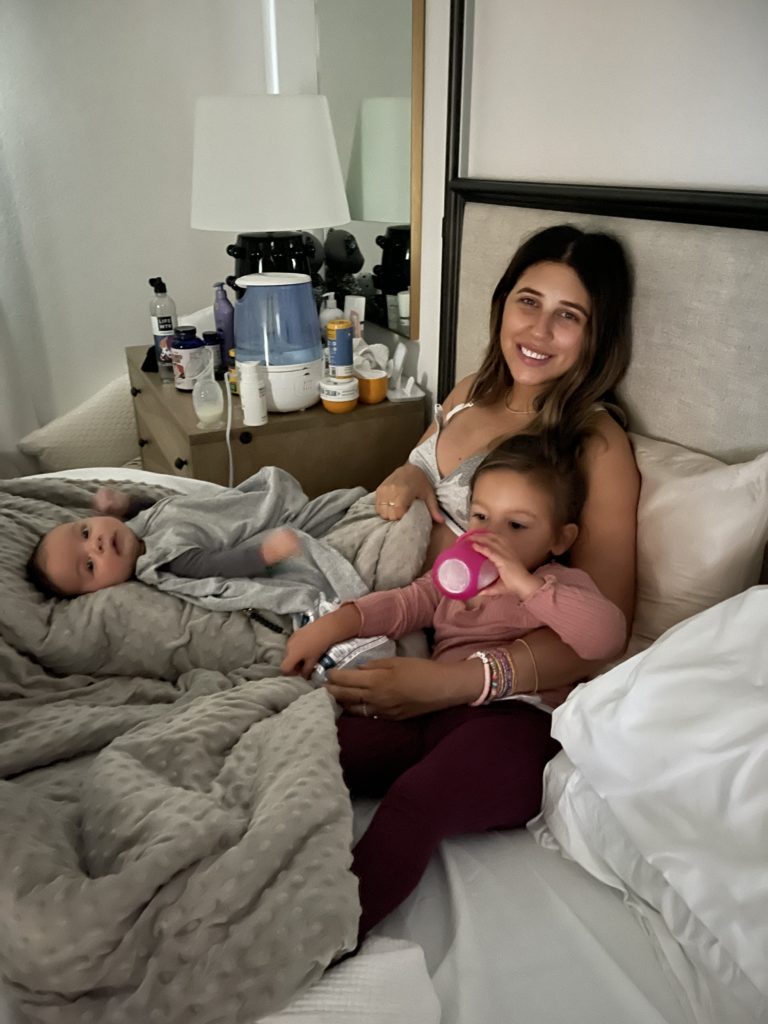 Since becoming a mama, I just have to say what a wild thing breastfeeding is. Whether you choose to, try to, or don't feel like it's right for you, nobody but you knows just exactly how your body will change or adapt once becoming a mama because every. body. is. different! I feel like there's a push for breastfeeding now more than ever, with many bloggers and health experts claiming that "breast is best." I'm a firm believer that every woman is different, and your choice to breastfeed or not should 100% be completely up to you with zero judgement or shame from others. That being said, I feel like a lot of the times breastfeeding is talked about, it has a certain stigma surrounding it that's challenging and hard to get the hang of, when for others that might not necessarily be true. My hopes in sharing my journey and what I've learned along the way is that I can be an encouraging voice for anyone who is thinking about trying breastfeeding instead of scaring you or intimidating you, while also being honest and open about what worked for me and what didn't. At the end of the day, you need to have confidence in yourself as a woman and as a mom to do what's best for you and your baby! I feel like I learned this SO much faster with my second kid. With Rosie I was always worried and second guessing myself but with Jet, came more natural with confidence that "I got this".
I chose to breastfeed when I had Rosie and have been breastfeeding Jet as well, but we have supplement with formula when needed! I've noticed that with both kids, my milk supply drops around the 3 month mark which is when we start supplementing with formula. With Rosie, I was gifted a Baby Brezza but never used it. I don't know why, because that thing is awesome! It's so easy to use and makes preparing bottles so easy with one hand. Would definitely recommend if you're going the formula route or even just supplementing!
When it comes to breast pumps, there are so many on the market and if you're an expecting mom, you're probably overwhelmed by the choices and googling all the reviews you can—you're not the only one! The 2 pumps I've tried while breastfeeding Rosie & Jet are the Willow and Elvie Pumps so I thought I would give you my honest review from my own experience! I do get feedback CONSTANTLY in my dms from everyone (which I appreciate) and some advice is that the portable pumps don't have that much power as a wall one. I know the spectra is highly talked about and I do know that you can get a pump through your insurance! All things to look up!
Elvie
Before I had Rosie, I used part of a Target gift card I had and purchased the Elvie Pump. When I used it the first time around, I had a couple of hiccups (I think I received a broken pump to begin with!) that lead to a lot of the cons that are listed below.
Pros:
Hands-free and quiet—claims to be the world's first silent wearable breast pump
No cords or wires on the pump itself and fits in your bra
Popular—I polled y'all on Stories before I purchased a pump and something like 80% of y'all used this one.
Little to no leaking
Has an app to help you track feedings
Dishwasher safe
7 suction settings
Automatically switches modes when it detects let-down and stops when the bottle is full
Comes with adjustable breast shields so you can modify the pump without heaving to measure for the size pump itself
Cons:
The first pump I got I had some technical difficulties with. The light on it wouldn't stop flashing and at one point, it stopped working all together. I had to go back and forth with customer service who kept sending me manuals and stuff to troubleshoot
Leaky—the first pump leaked a lot. It would leak on me while pumping and wouldn't always catch all of my milk. I have one memory that I was on a flight and I was pumping with it and wasn't really paying attention and it leaked ALL over me when pulling it off the boob.
Has 5 pieces/attachments which makes it a little bit harder to clean and keep up with all the parts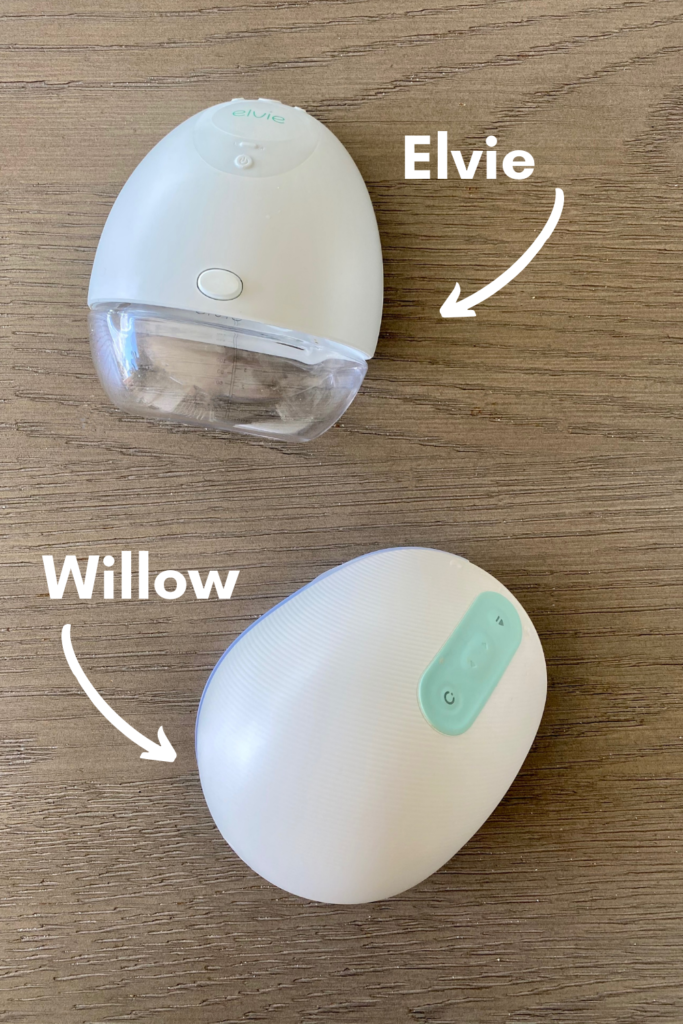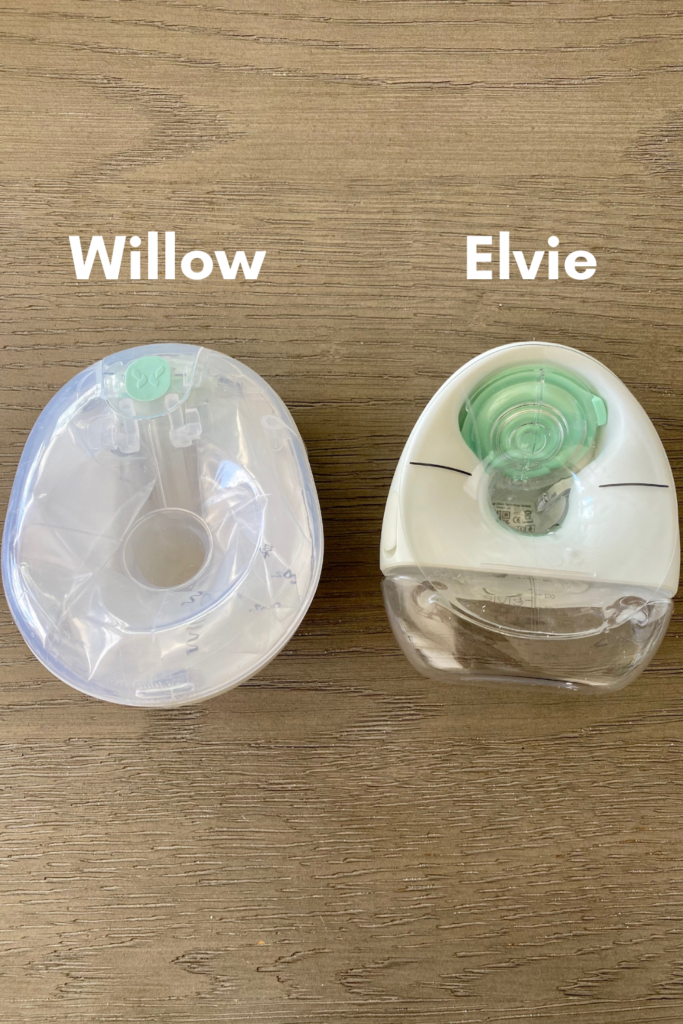 Willow
One of the nurses I had in the hospital with Jet recommended the Willow because she said it was leak-proof. Since I wasn't completely sold on the Elvie pump the first time around, I invested in this pump hoping it would work a little better and also wanted to test it out/review for y'all!
Pros:
Hands-free
No cords or wires on pump and fits in your bra
Recommended by healthcare professional
Has spill-proof bags that are compatible with the pump that lets you pump directly into the self-sealing storage bags vs. pouring into a bag when you're done pumping—saves you some time by skipping an extra step!
7 suction settings
Only 2 pieces to clean
Dishwasher safe
Cons:
Comes in a lot of different sizes which made it super hard and awkward to measure for. I just kind of guessed lol
Harder to use—I could not get the hang of this pump which was kind of frustrating. There's a flip to finish technique flip which is hard to master and I felt like a lot of milk spilled during this step. I watched a million youtube videos trying to figure it out and still couldn't get it to work
Leakier—I didn't feel like this one was any better at catching my milk than my defective Elvie
My Choice
Elvie Pump
Overall, this pump was my favorite of the two. After trying the Willow for a while with Jet, I gifted it to my friend and went back to (a new) Elvie pump. The new one I got worked so much better than the first which is why I think I just got a bad one the first time around. It was more spill-proof and generally easier to use than the Willow. I'm working on a code for y'all to use in case you're shopping for a pump so stay tuned! With Rosie, I pumped all of the time because I was so conscious of using my milk supply and wanted to make sure I never wasted anything. With Jet, I honestly haven't been worried as much about hands-free pumping and usually just bring the Elvie Pump when I'm traveling or have to pump when I'm in public. When I'm home, I've been using the Elvie Wearable Manual Pump which I've been loving. The manual pump just sits in your bra like the HAKKA but doesnt expose you as much. Its pretty new and worked GREAT for when I would have Jet feed on one side and then have the Elvia just catch the other side. Now that my milk has dropped, I am not using it but have TONS of back up in the freezer just from the catcher. I would highly recommend looking into this too! Plus my favorite part was I didn't have to keep up with a battery life.
Like I mentioned, every mama's breastfeeding journey is SO different! What worked for me might or might not work for you, so never feel any pressure to compare yourself to other moms who are breastfeeding. Our bodies are strong, resilient, and brought life into this world. Can well all just agree that THAT is the real accomplishment? 👏🏼
Breastfeeding Must-Haves

Other Helpful Resources for My Mamas-to-Be: