DM Round Up
Where are your grippy pilates socks from?
If you're taking pilates for the first time, just a heads up you'll have to wear grippy socks! I didn't know this at first so had to buy my pilates socks from my studio but this pair on Amazon are similar! I prefer the ones without toes.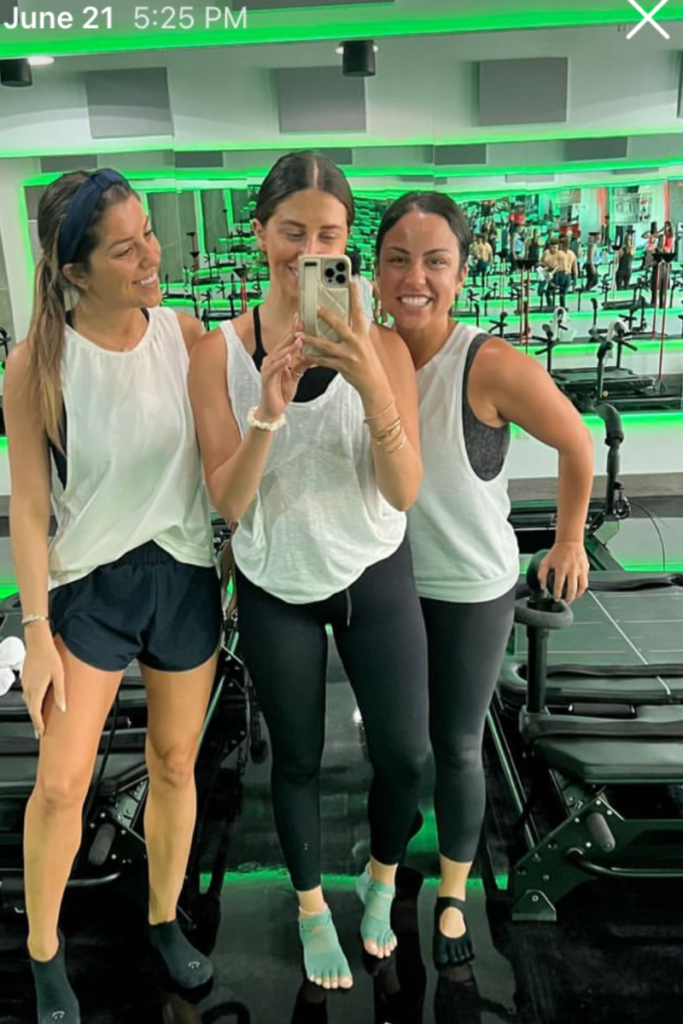 Can you link the jeans from your reel?!
They're my AGoldes!! Probs my most worn pair of jeans. They're definitely a splurge but well worth it in my opinion since I wear so much.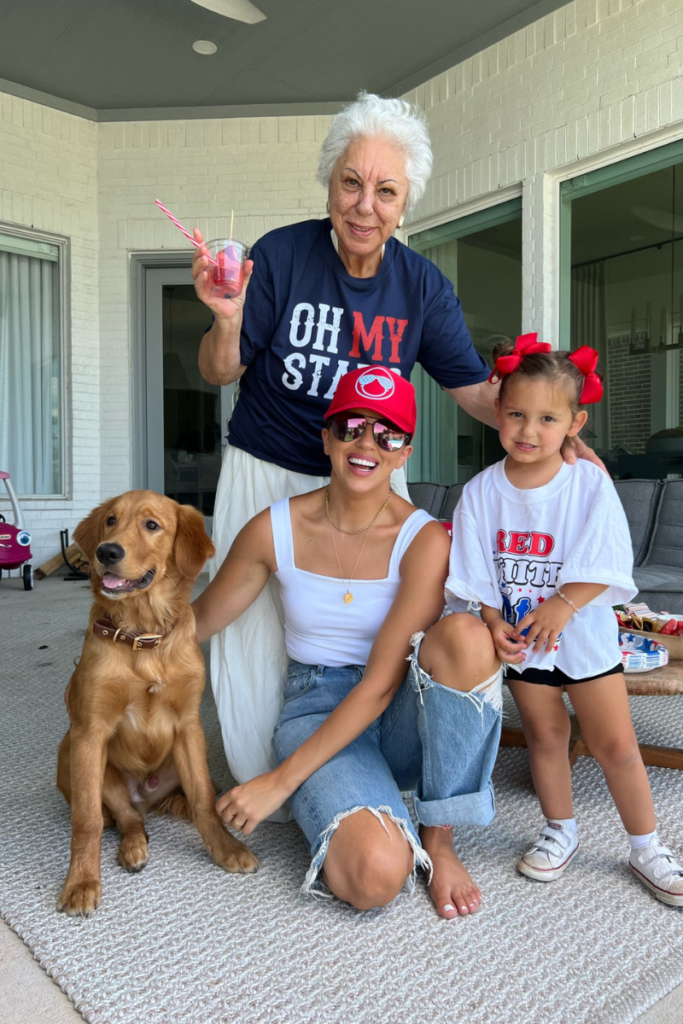 What size did you get in the pink Amazon set?
I ordered a medium in this set! It didn't have many reviews so I was a little skeptical, but it's so cute in person! Really lightweight and oversized. Easy to throw on over a suit or with a tank.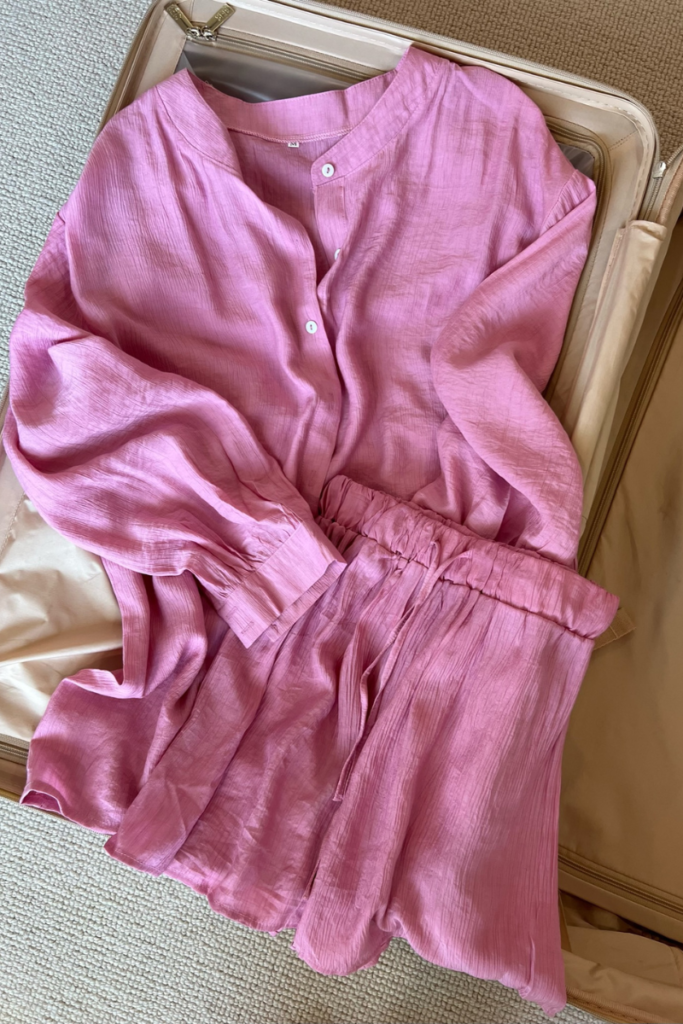 Please link your braided nude sandals!!
They're from Nordstrom! I really like the braided strap and nude color, I think they match with a lot so have been getting lots of use out of them. They also come in black. These cloud style sandals are so comfy too!
What color Beis bag do you have?
I have the beige Weekender, suitcase and the dopp kit/makeup bag!! Seriously the best luggage I've ever bought. The weekender fits like 5 pairs of shoes in the bottom compartment. I was looking through the NSale preview last week and saw that the Matcha and Sakura colored bags are all going to be on sale, so if you don't care about the color I would wait to order!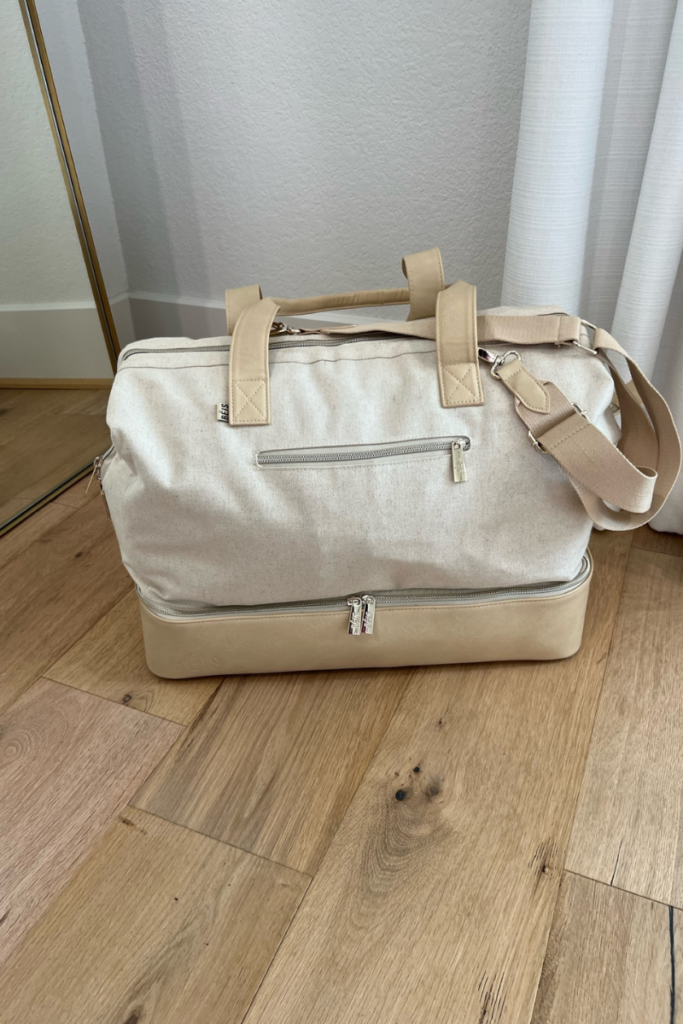 I've been wanting a straw bucket hat, where did you get yours?
I ended up ordering 2 from Nordstrom to see which one I like better in person—this Kate Spade one and then this Nordstrom one! I always wear a hat to the pool so thought this would be a good change from my baseball hats.
Where is your brown suit from?!
I got this top and bottom from Revolve! It was a splurge but couldn't resist. Great quality and love the high waisted bottoms.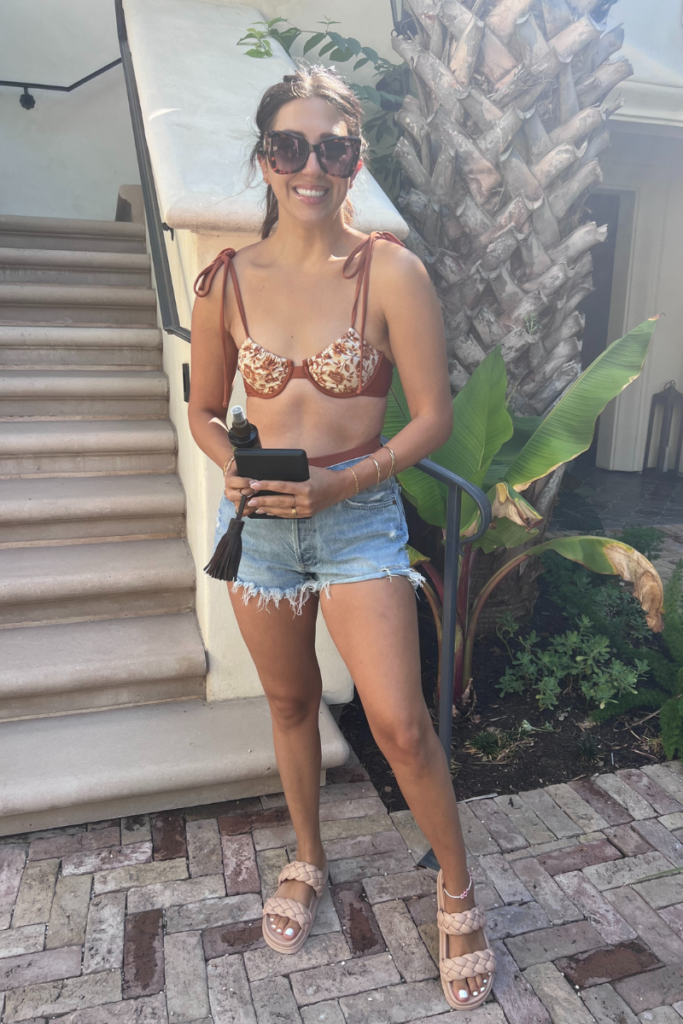 What pool did you go to for Emily's birthday?
We were at the Commodore Perry hotel in Austin where she got married! I've stayed at the hotel before but had never been to the pool, it was so cute!
Where are your white dad sandals from?!
These shoes I wore last week are from Target! The white color has been selling out, but the black ones are still in stock in a lot of sizes! This white Dolce Vita pair are really similar though. The dad sandal style is really in this summer, and I gotta say they're so comfy.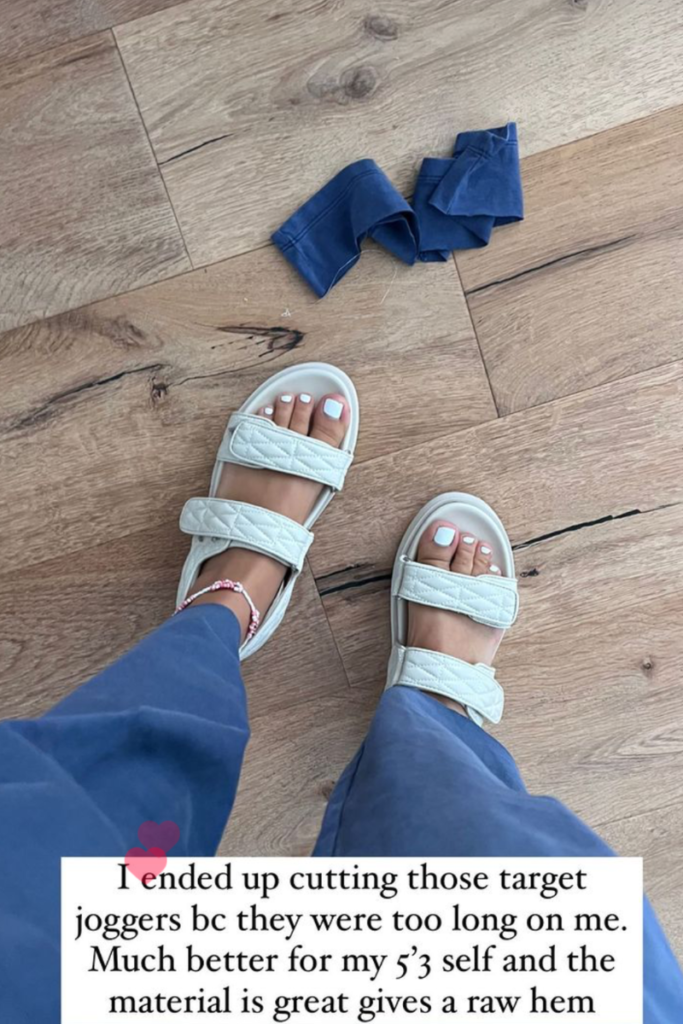 Visor and straw hat links?
Packed this Amazon straw visor and straw Lack of Color hat with us for our Mexico trip! Always wear a hat when I'm in the sun to protect my face. Spotted my hat on sale this weekend for under $100! I usually pack them in my bag, but have seen these little clips that you can clip your hat on your carryon or bag so they stay in better shape during travel!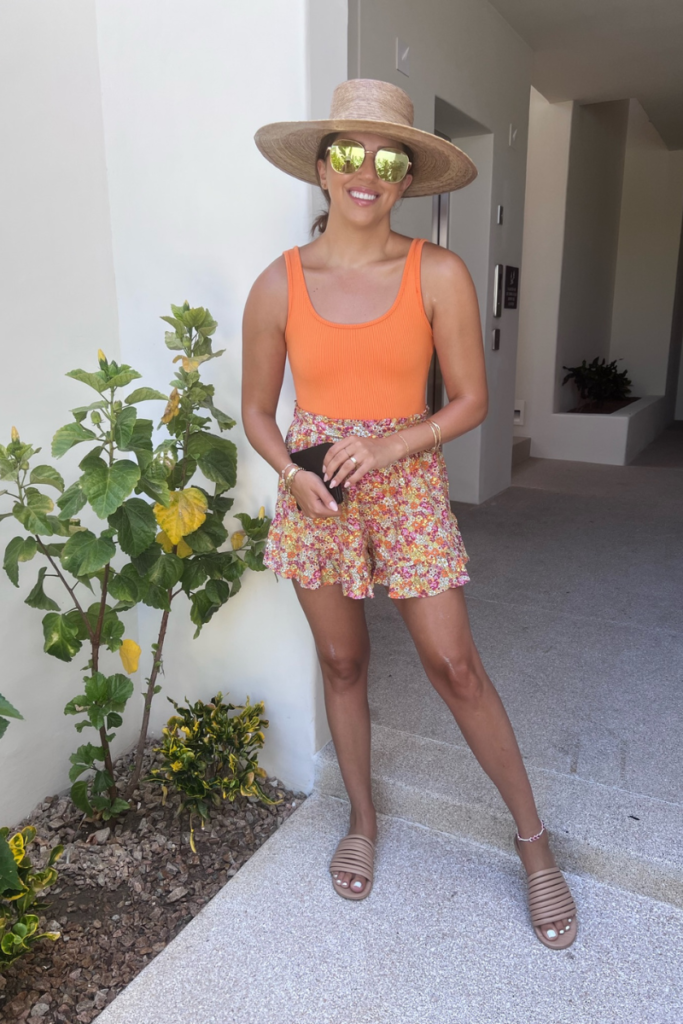 Does Ted usually pack his clubs or rent when you travel?
He usually checks them and flies with them! He has this travel golf bag which makes things easier. It's not necessarily cheaper than renting always, but Ted would rather use his own clubs and tools that he has in his bag!