Weekly Top Favs | April: Week #4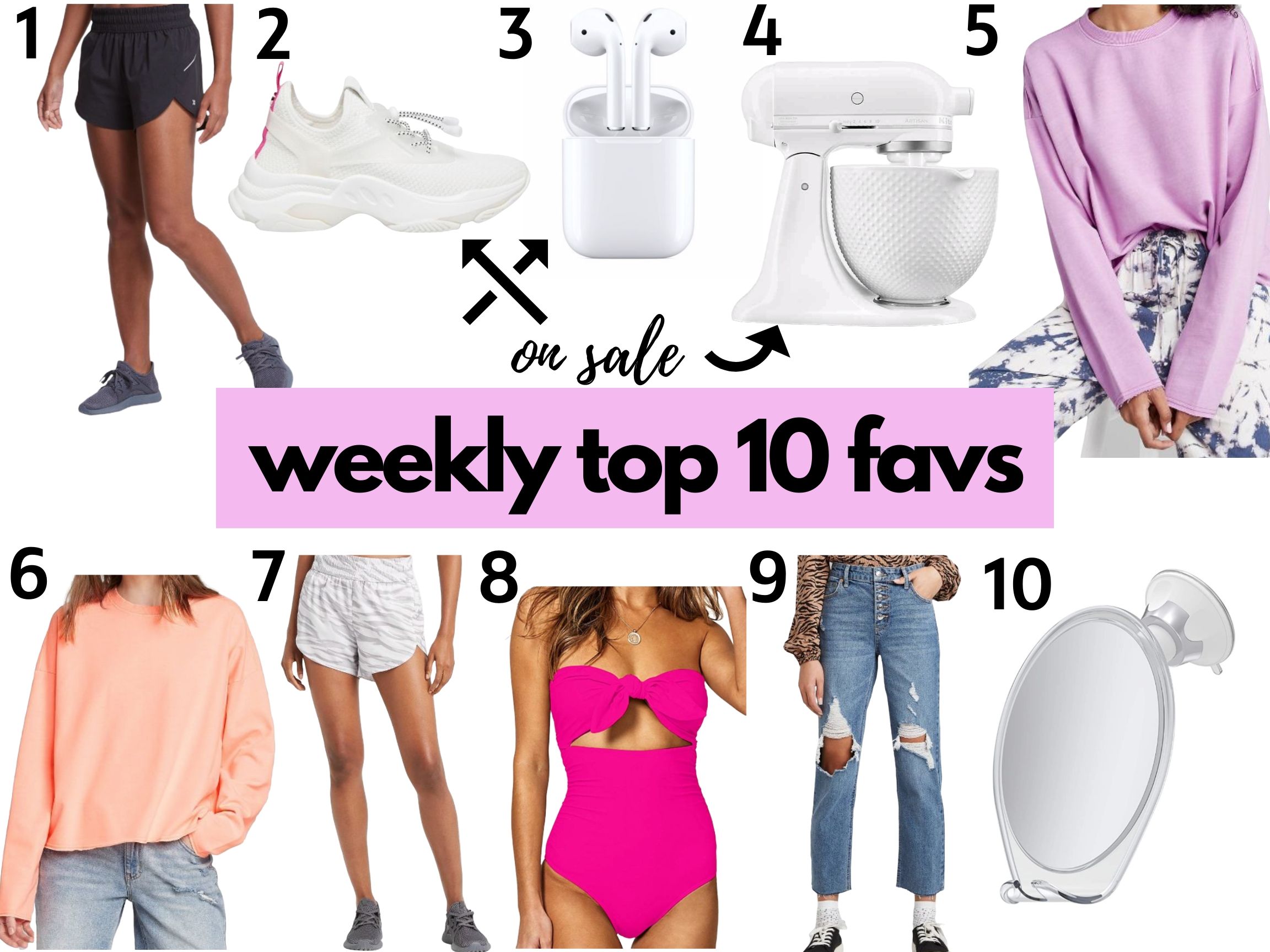 1 Shorts: Lately I've been on the hunt for good quality/affordable athletic shorts. You guys sold out the ones I found at Walmart so quick! Came across these Target ones and they are so good! Plus they come in a couple colors and full sizes!
2. Sneakers: These chunky sneakers come in a lot of colors/patterns, are super cute and flattering . Plus on sale for 40% off with code: SPRING40
3. AirPods: If you're still looking for a gift for mom these come in before mothers day and are on sale! Or just grab some for yourself for working at home or a good home workout!
4. KitchenAid Mixer: One of you guys sent me this on sale to share with you guys and so glad they did! It comes with a unique ceramic bowl that is usually $$$ on its own. You save $170 and then an extra 20% off if you sign up for their email list. I did and got it for around $260. It has free 3-6 day shipping so may get here in time for mothers day but not completely certain if it will make it in time!
5. + 6. Purple & Orange Pullovers: I have been wearing these so much and you guys have loved them! So bright for spring but easy to wear around the house and super affordable.
7. Striped Shorts: These are the same as the black ones you guys loved but in a fun print!!
8. Swim: Grabbed this swim a while back and it is definitely one of my favorites! The fit is great and colors are so fun!
9. Jeans: These are a favorite week after week! Affordable and flattering mom jeans you cant go wrong with.
10. Fog-less Shower Mirror: Who knew something so simple would be so useful?? Those are some of my favorite finds. This mirror is perfect for the shower and great for men too!