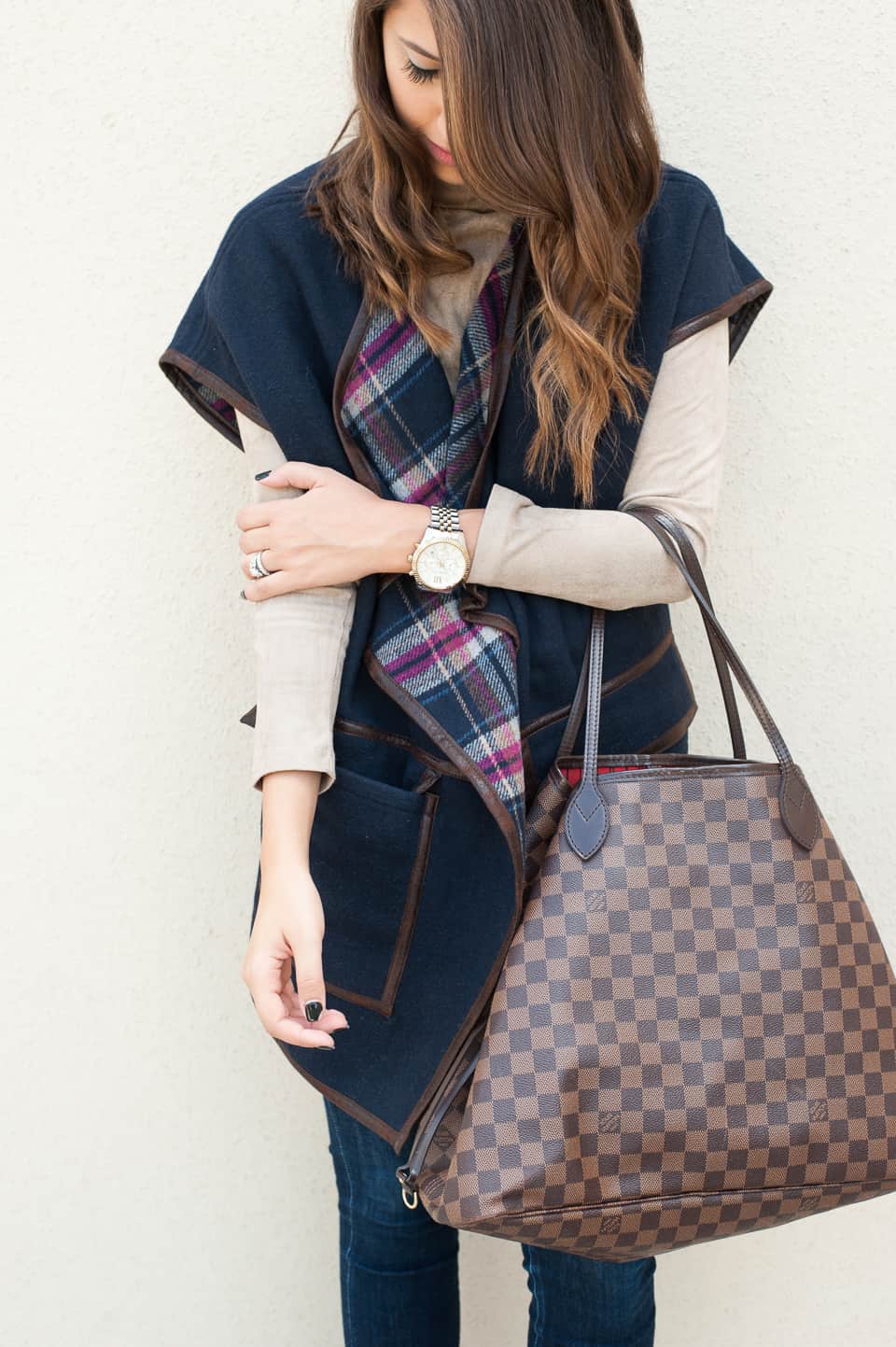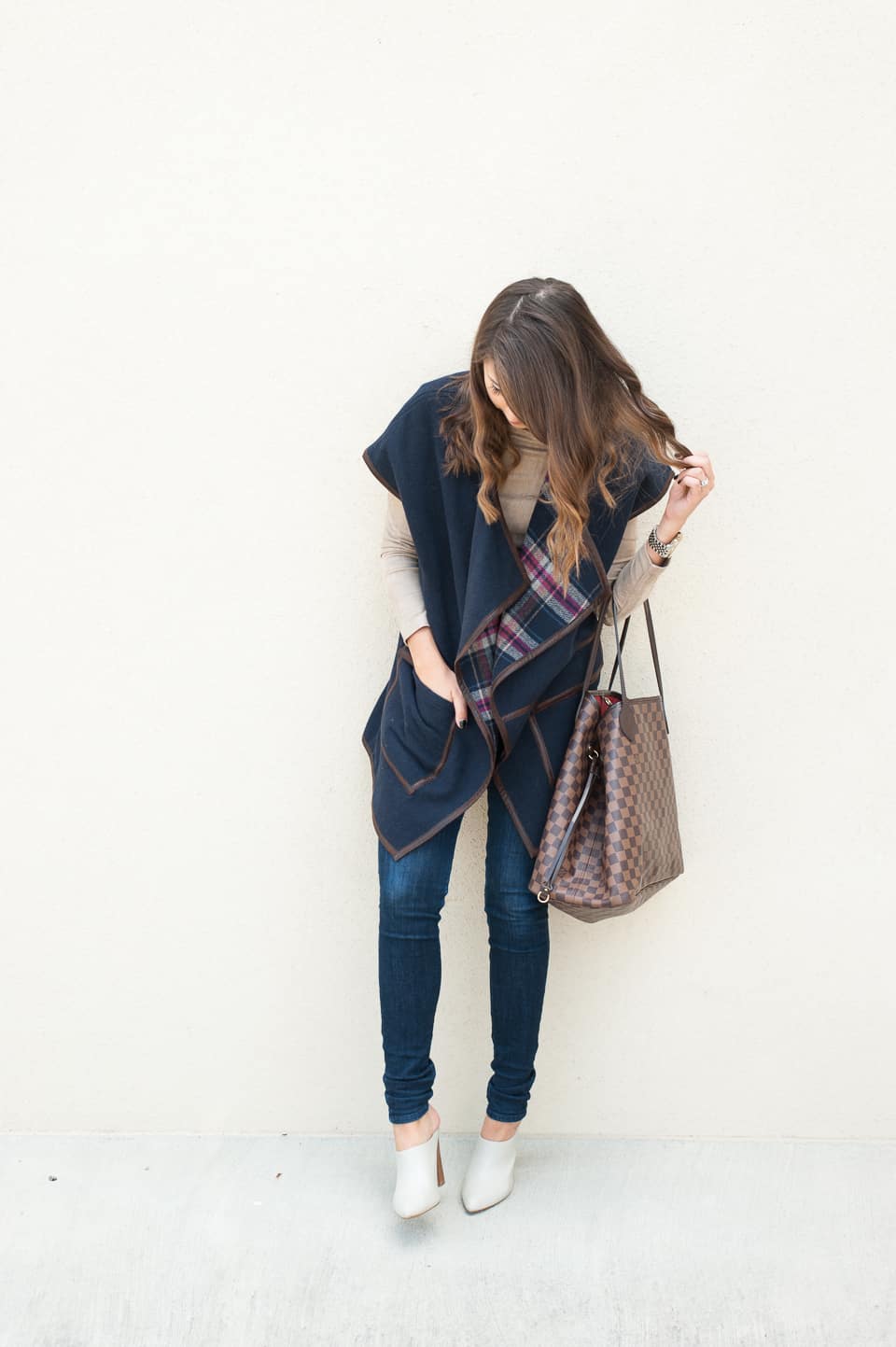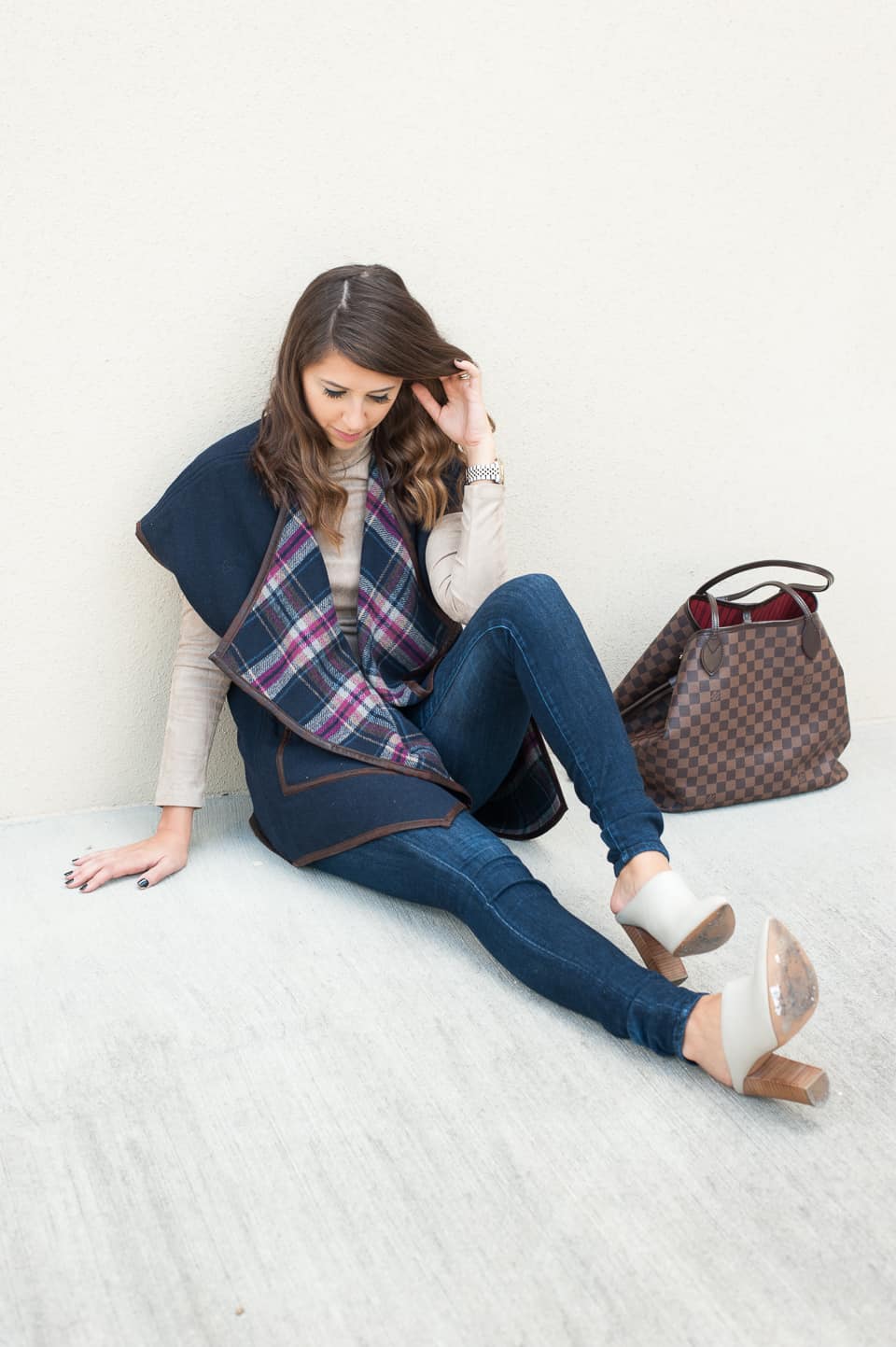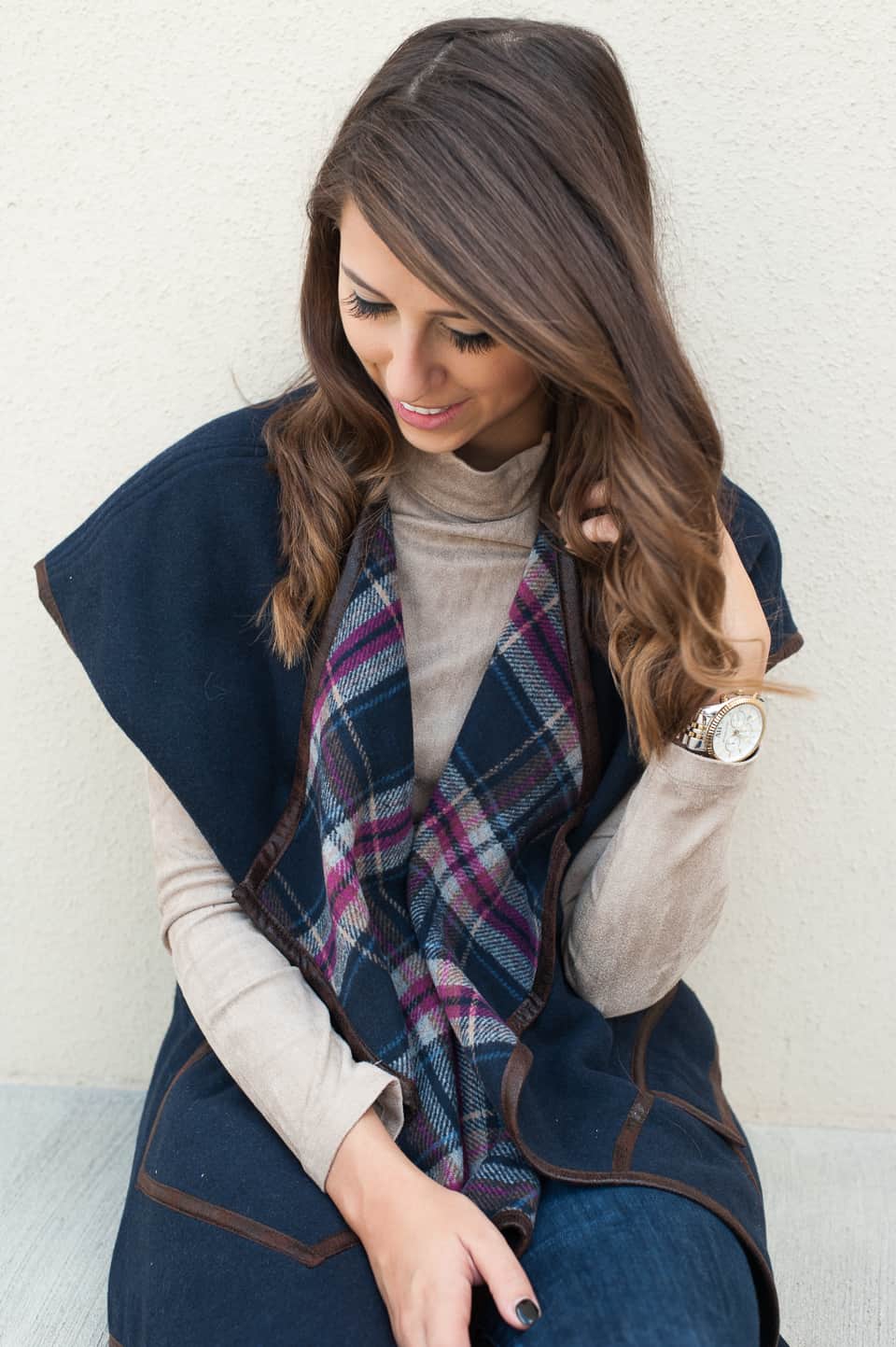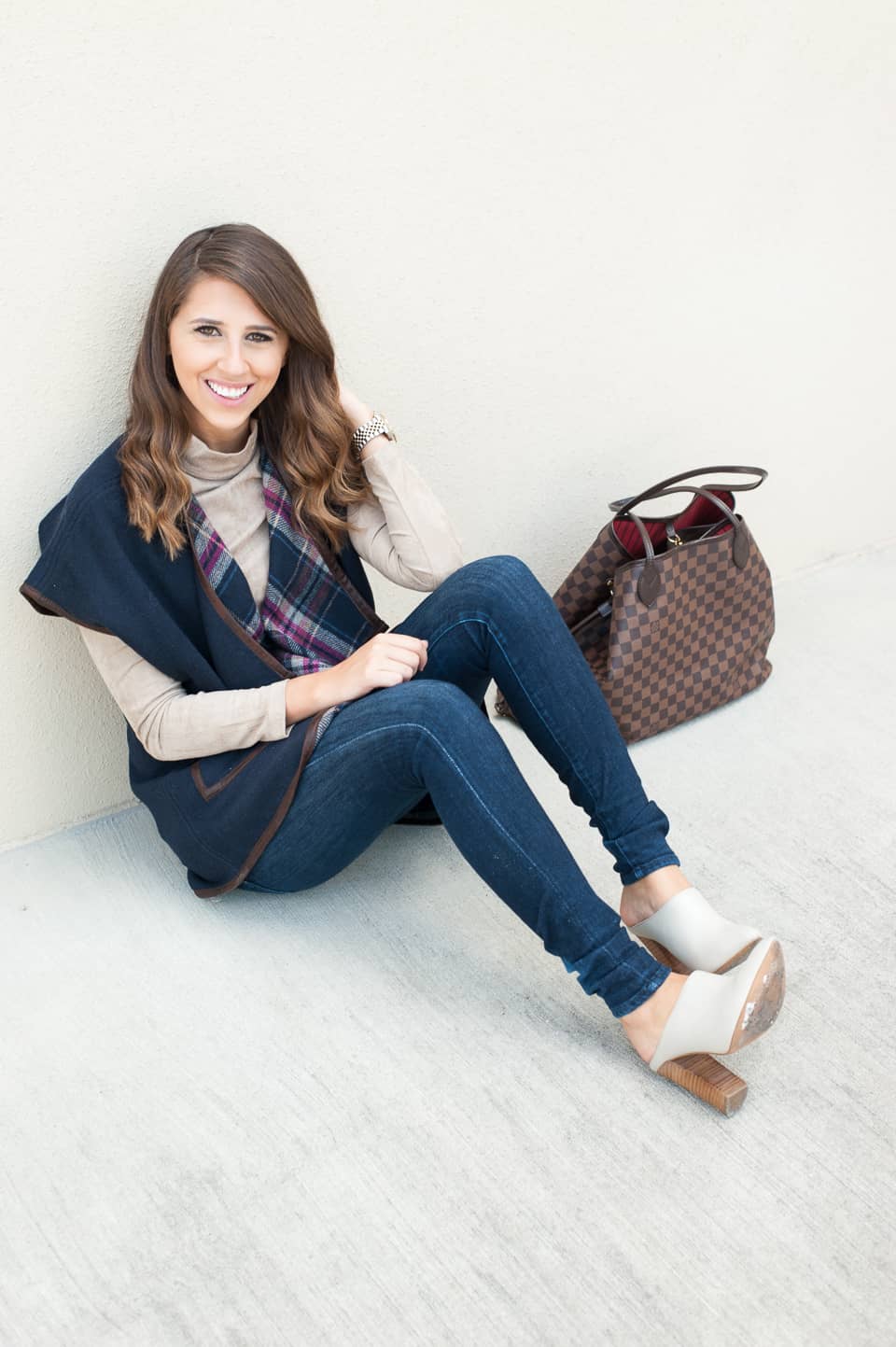 Blanket Vest: Evy's Tree | Top: Bebe | Jeans: Skinnies | Shoes: Similar / Similar
Happy official first day of Fall – bring on the pumpkin spice lattes, over the knee booties, and tons of blanket scarves. While traveling blanket scarves are my saving grace and probably the best thing around. I love how socially acceptable it is to carry around a blanket but if a blanket scarf is not your jam, I found the next best thing, a blanket vest.
This blanket vest from Evy's Tree has to be the new blanket scarf replacement since it's so practical and warm. I usually end up not knowing how to fold my blanket scarf and use it as a vest anyway so this reversible vest just does that. It also has pockets and starting tonight at 10:00 PM the vest will be apart of their fall sale (25% off)! I paired it with some simple jeans, a suede top (to go with the fall theme) and some mules that are perfect for this transitional time. For those out there that are able to start wearing your booties and blankies – super jealous! I'll be over here in 100 degree weather.
Happy Thursday!