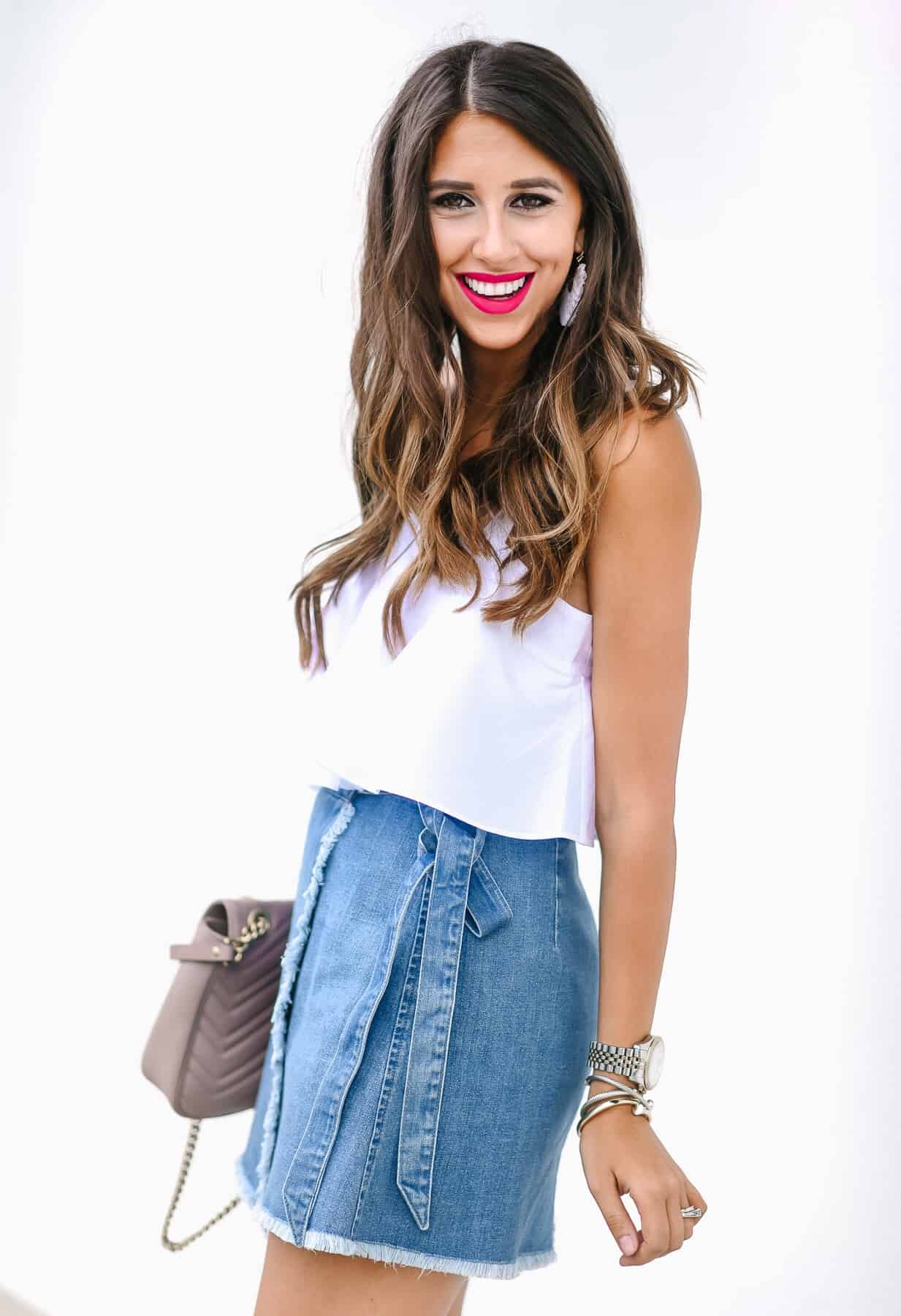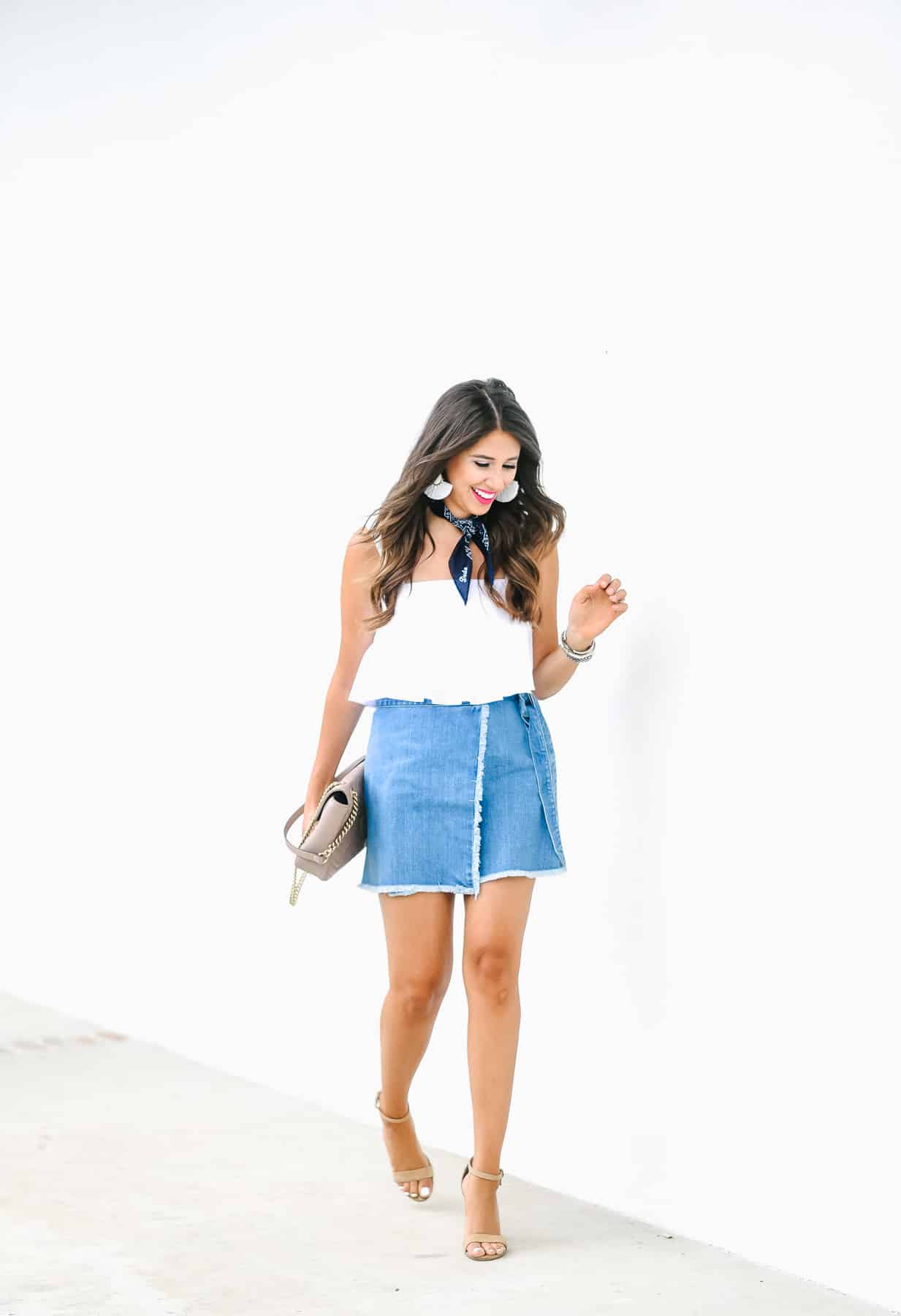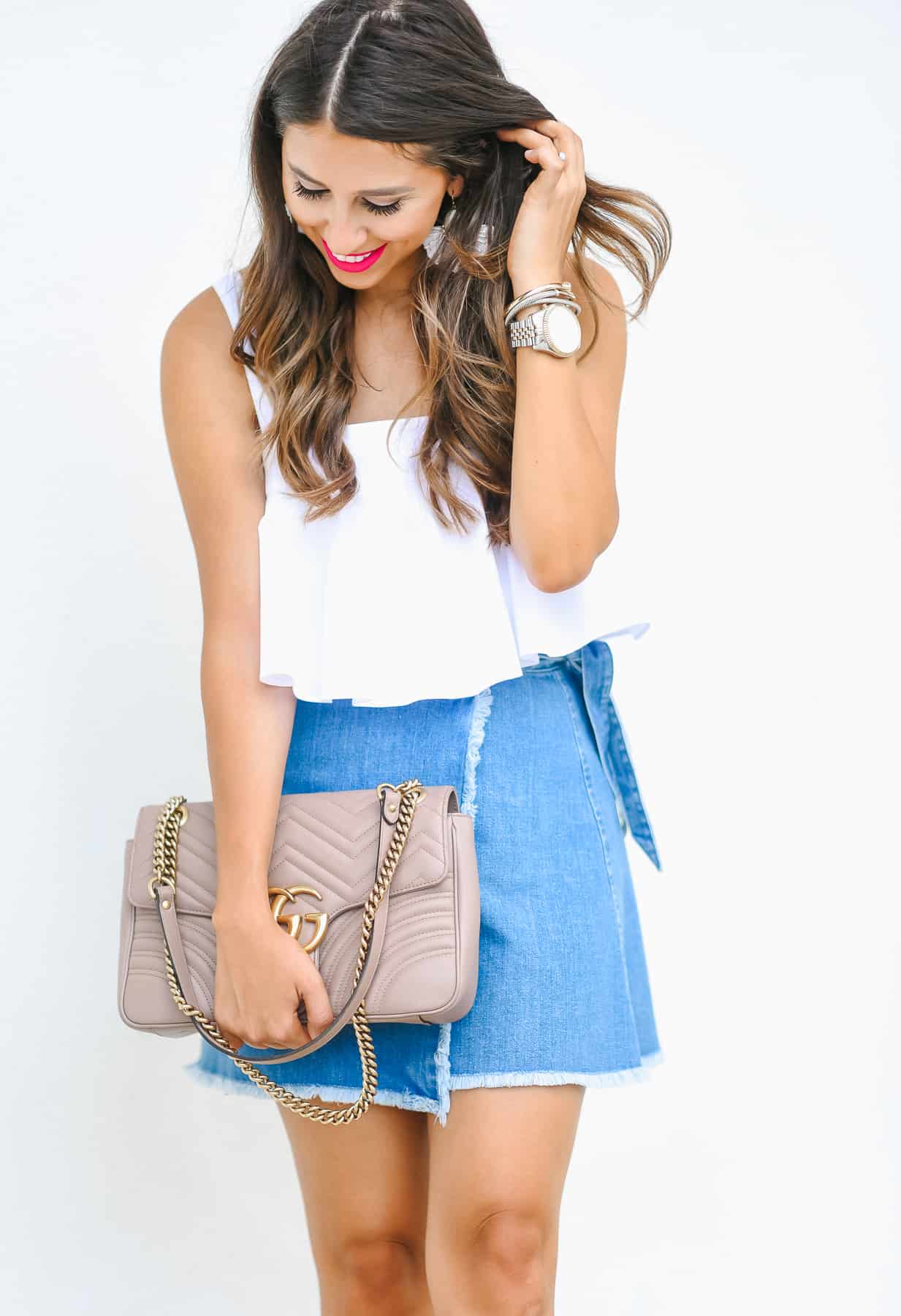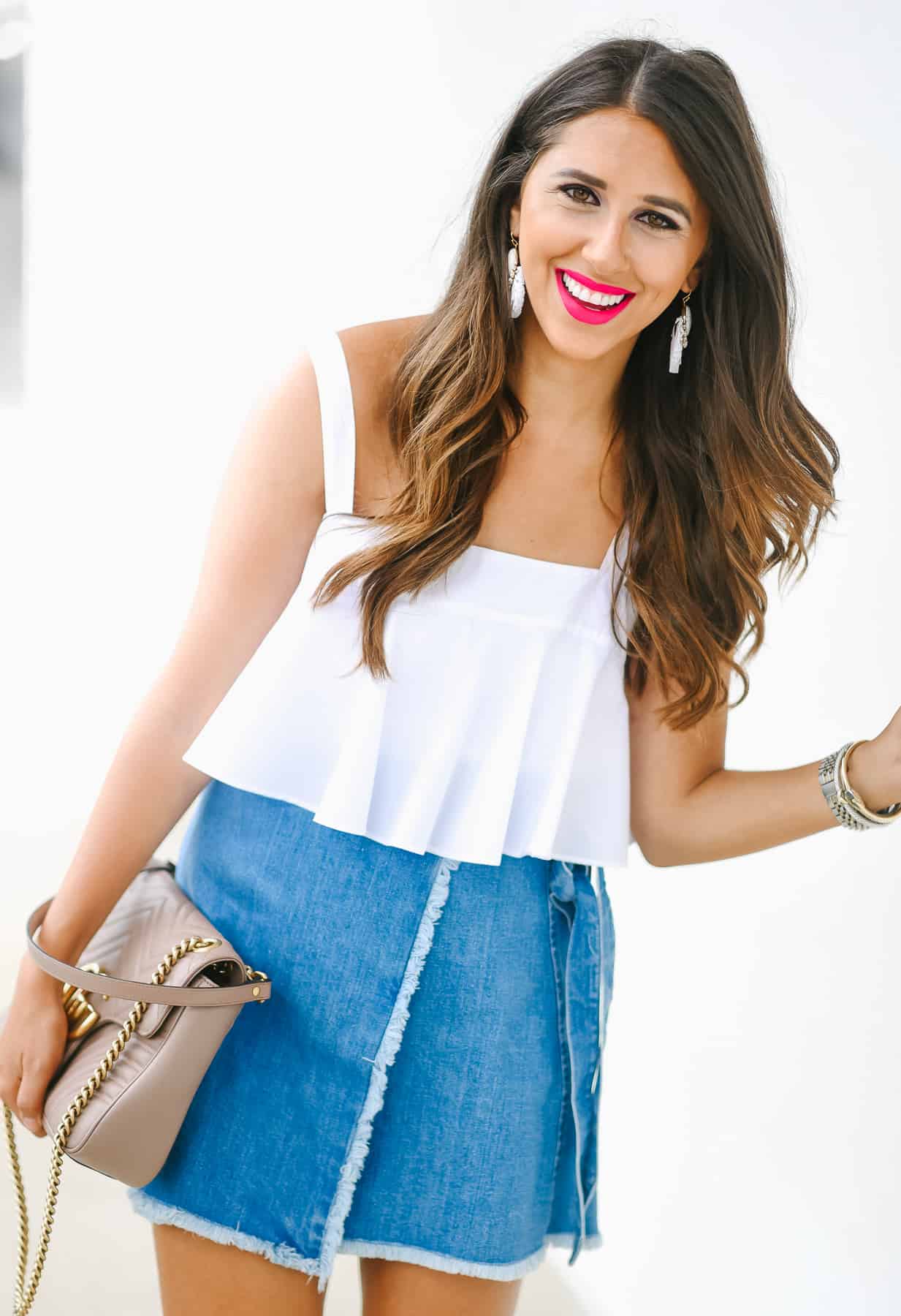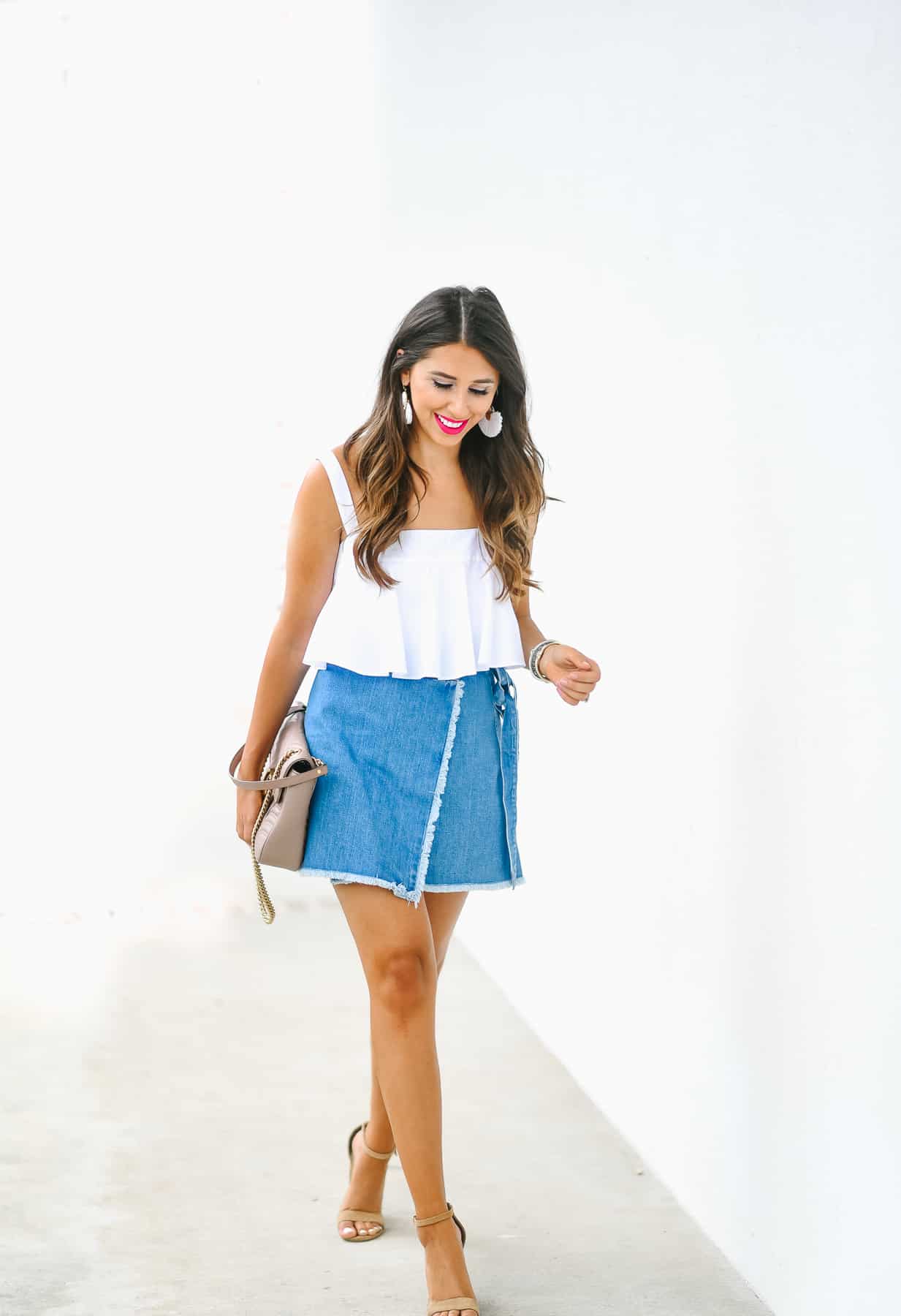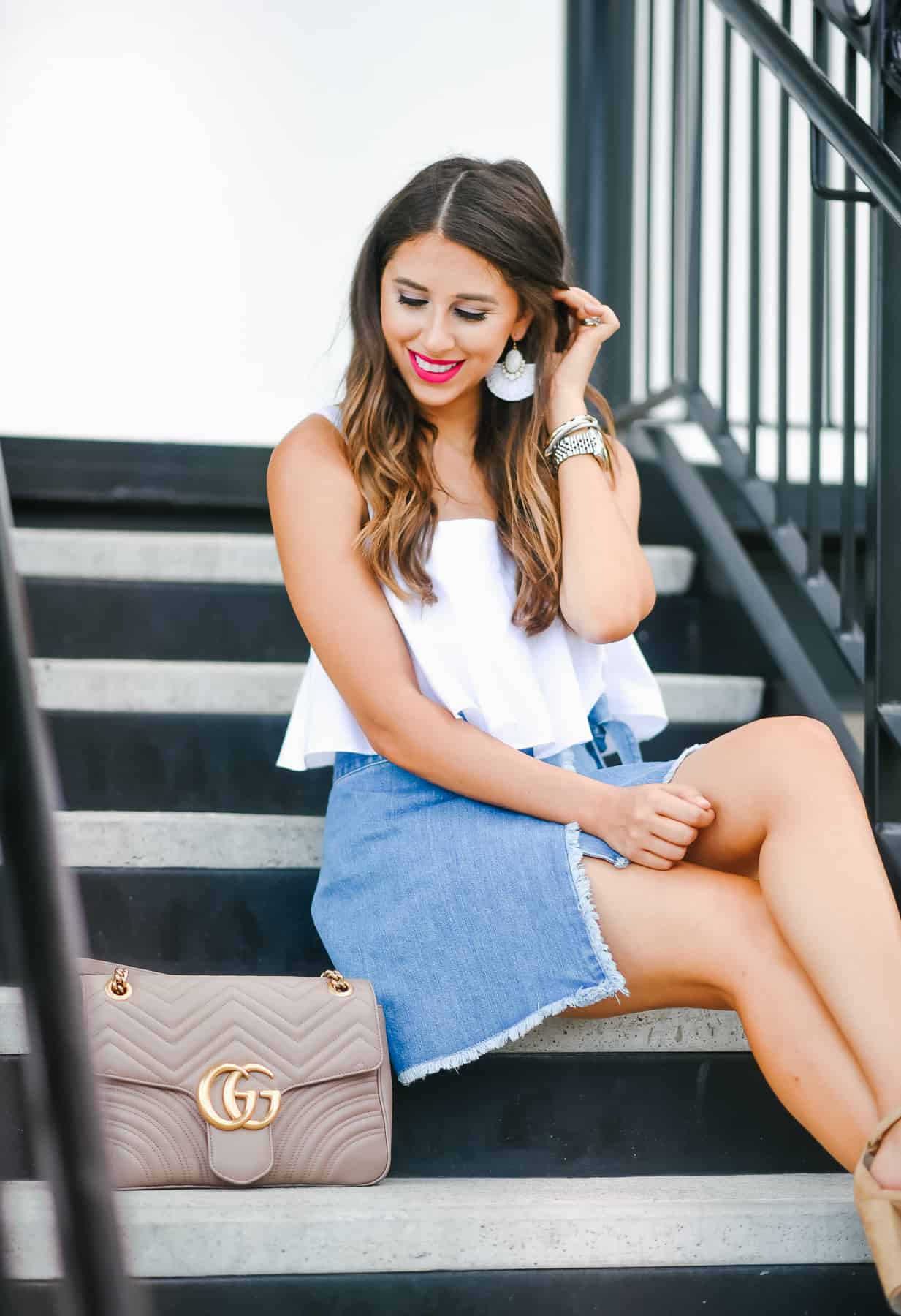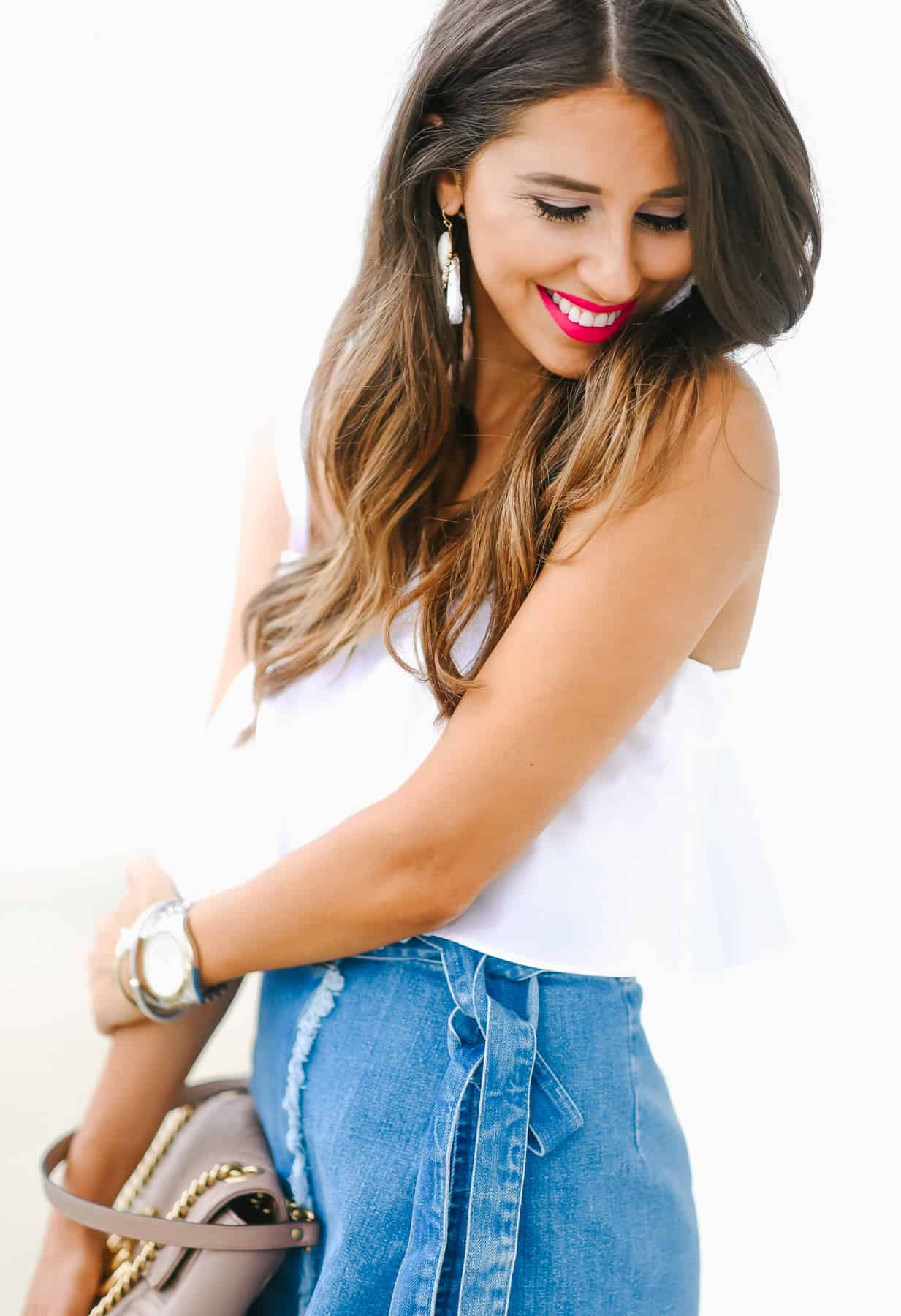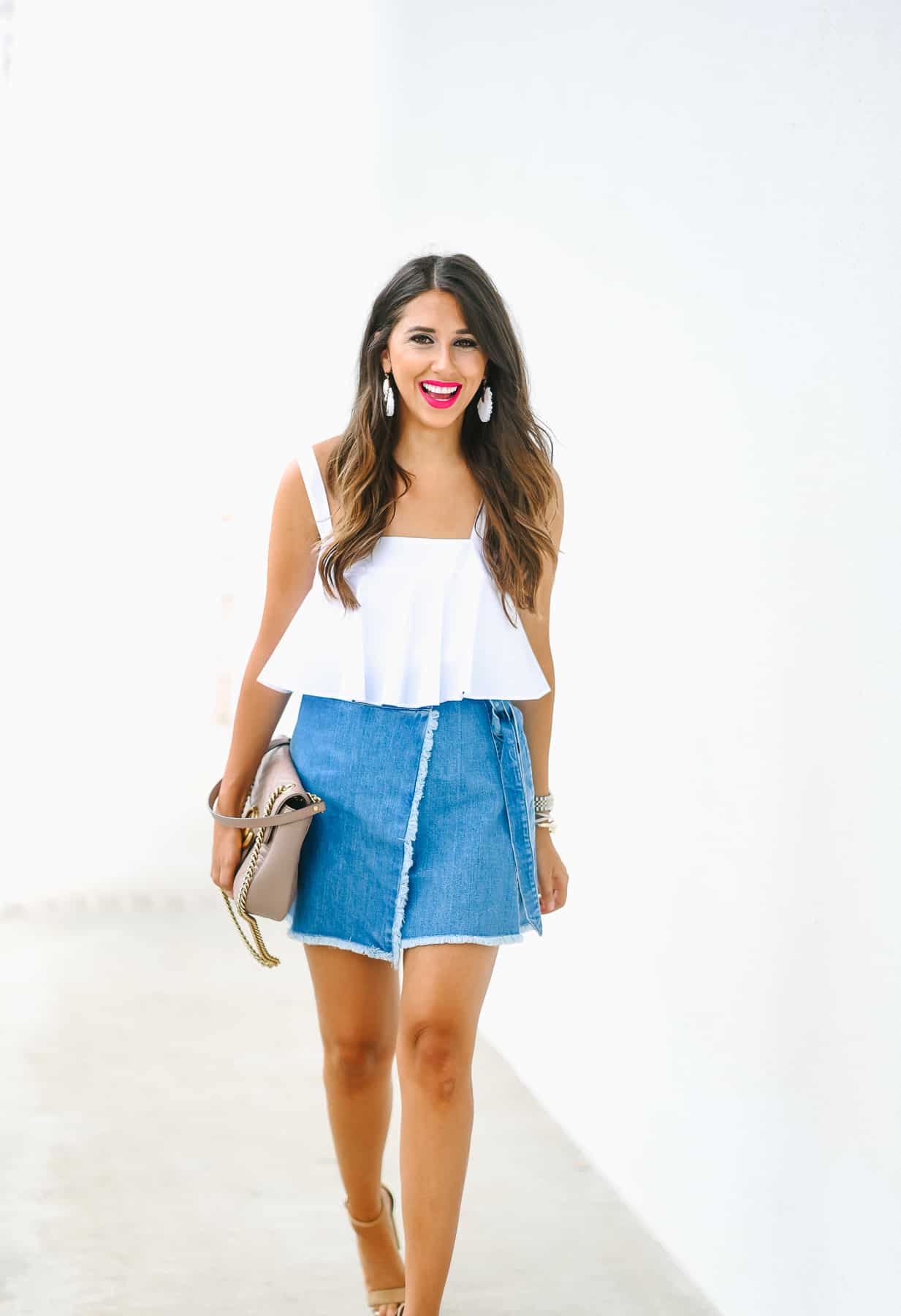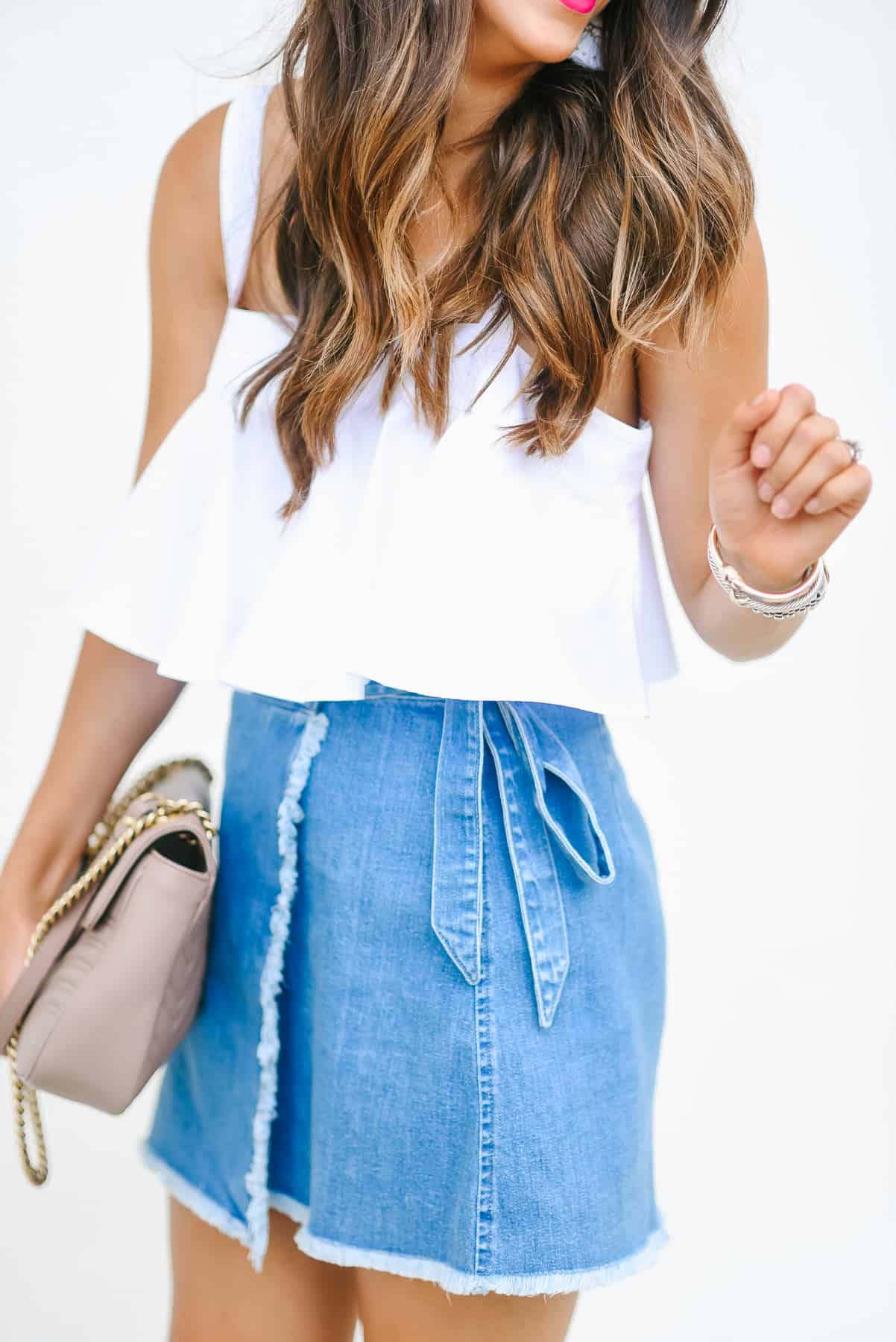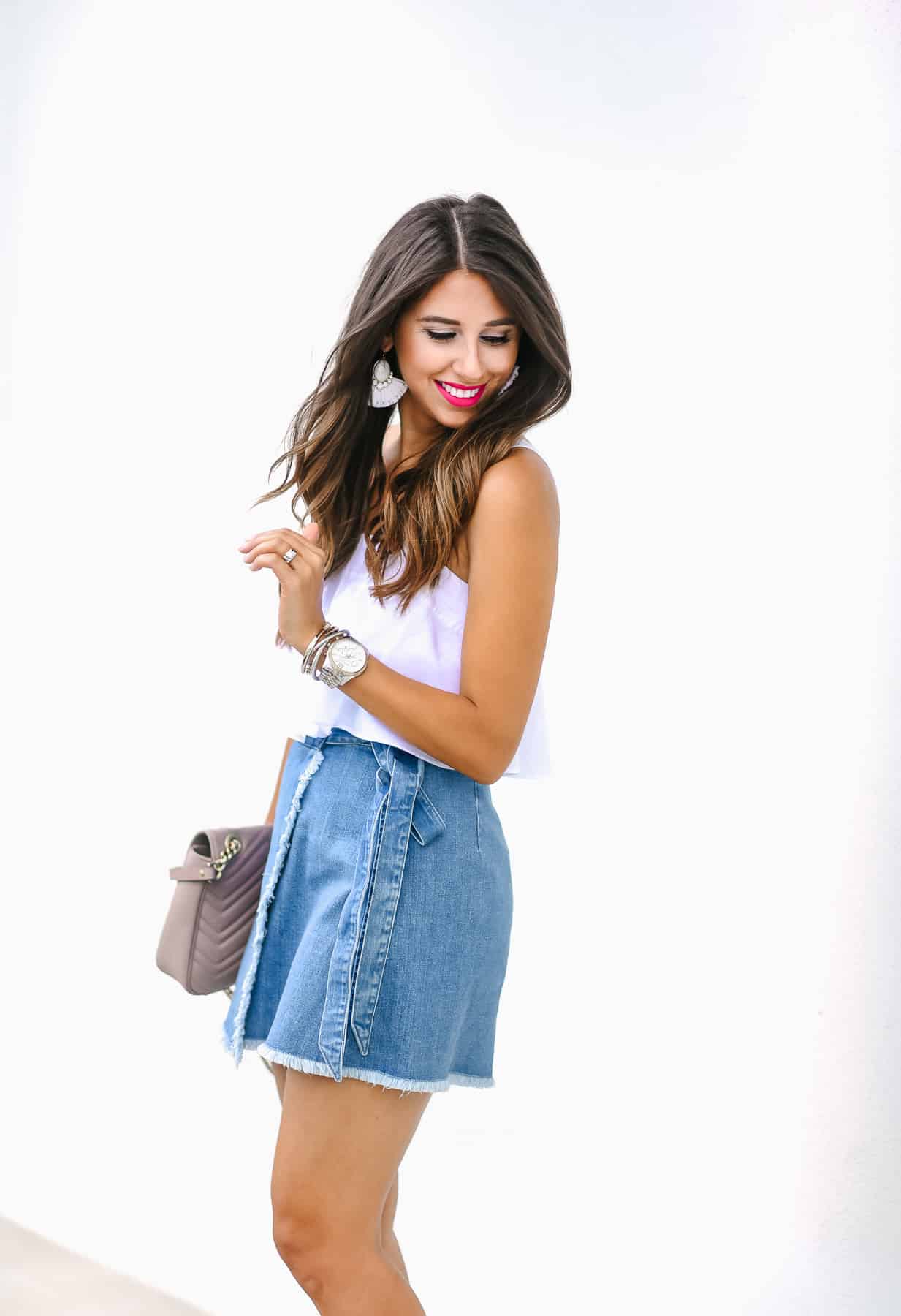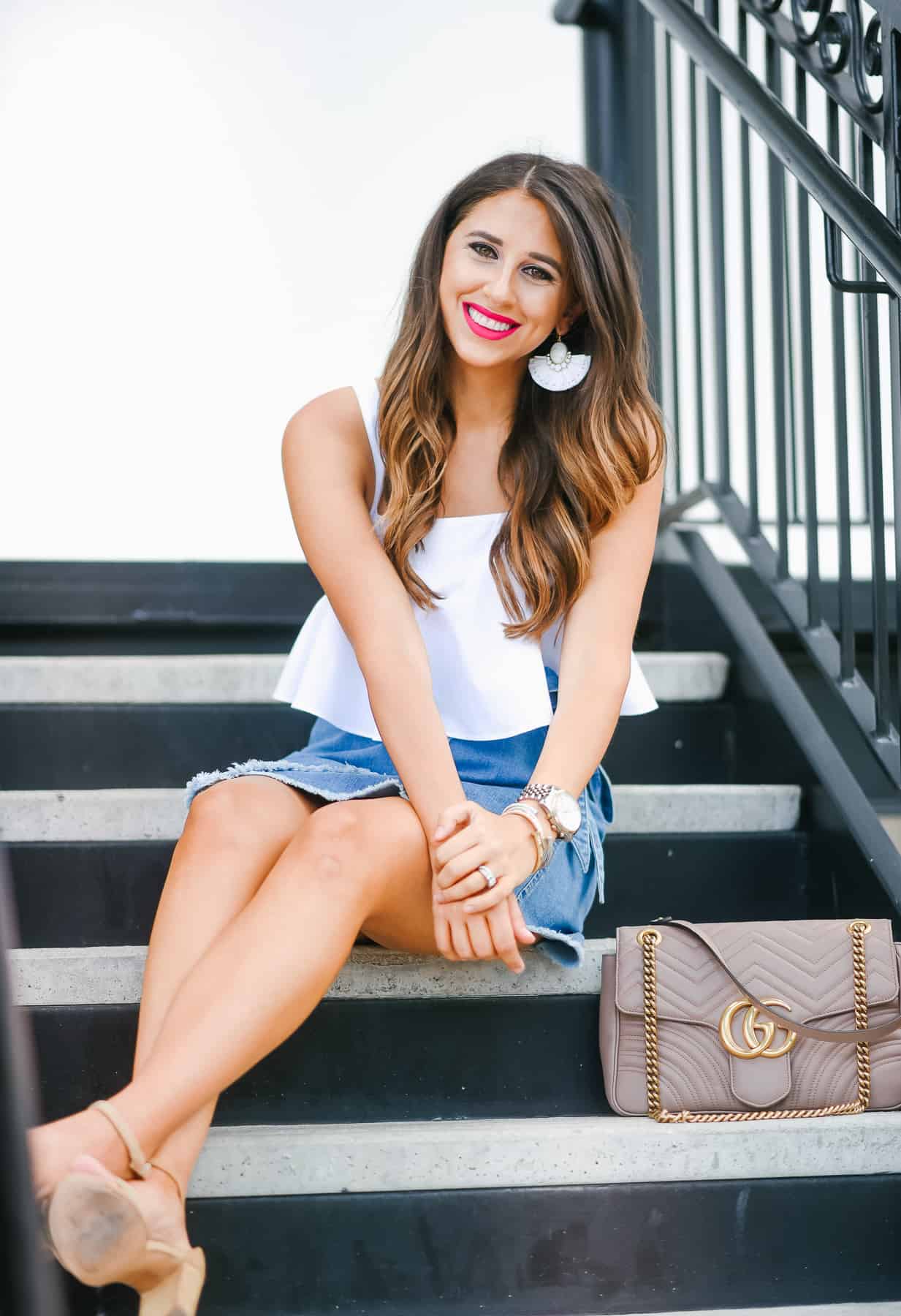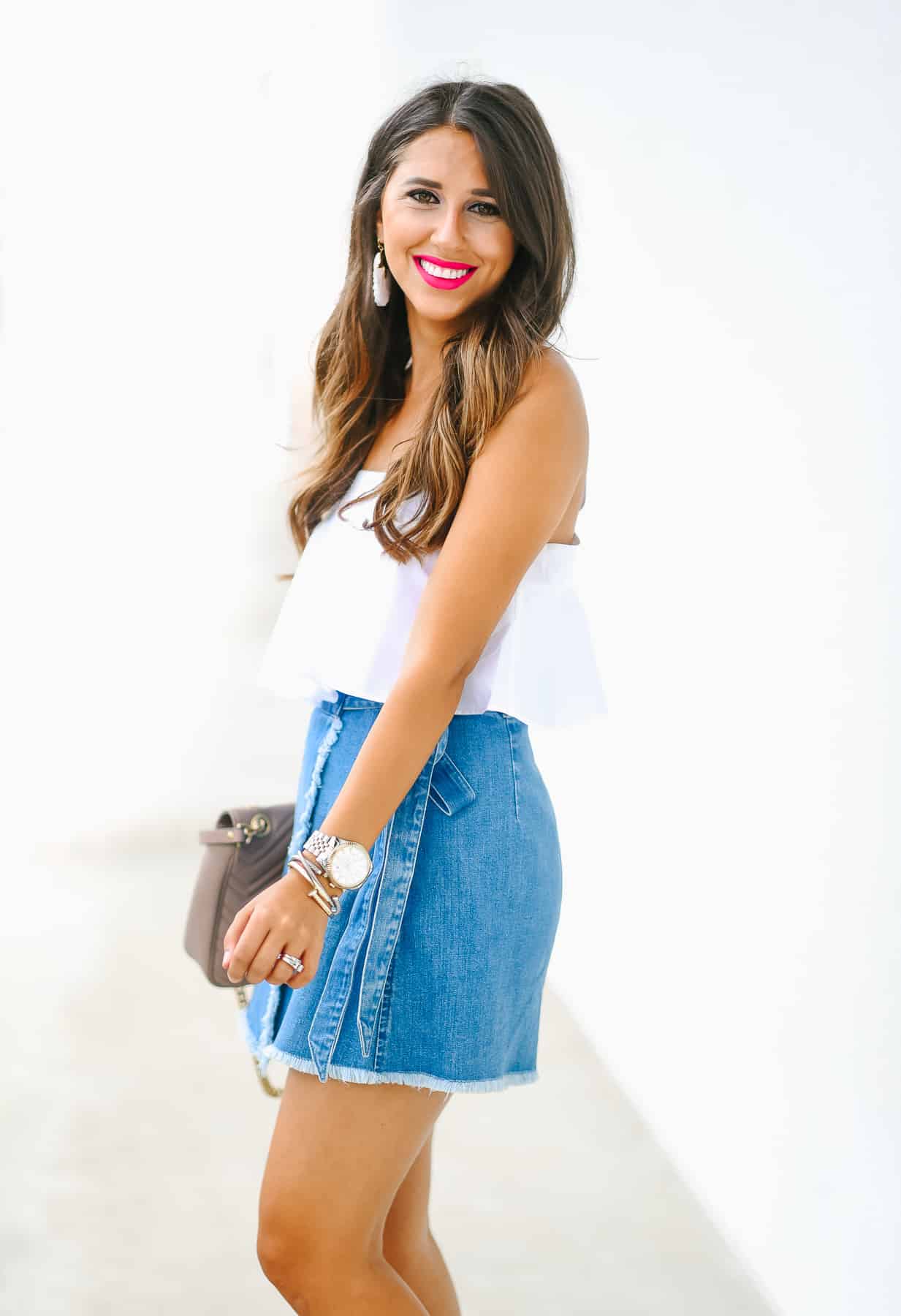 Top: BP | Skirt: Madewell | Heels: Steve Madden| Earrings: Kate Spade | Watch: Michael Kors | Bracelet: David Yurman | Bracelet: David Yurman
Denim mini skirts are growing on me BUT I haven't gotten there just yet. It just reminds me of my sixth grade self and I can't get over that hump. I am sure I will come around, just as every trend takes me a little while! Until then, I found this denim mini wrap skirt and I have worn it this past week more times than I should. It's the perfect spin and this skirt is so stinking cute. I was sure to size down to a 0 and the tie wrap allows you to adjust it to your size. I wore this outfit to an all white house warming party a week ago. Obviously it's not all white but I needed a break in the white since I am not a fan when I know everyone is going to be wearing the same thing lol! I am so weird so I thought breaking the all white rules with this skirt would be a good idea! PS I am wearing size 0 for reference!
Happy Monday darlings! Ted is home since bossman gave him off since he has been traveling for work so its officially our first pool day of the summer at home! We haven't had a day to relax and just hang by the pool in Houston yet. I am so excited! We had a busy weekend with family and a wedding and it was a so much fun. Last night we had all our cousins over for game night and I put all of us in face masks. We even had the cousins but together some of our new furniture. Family time is the best! Anywho, enjoy your holiday week and be sure to check out the strong sales still happening here.