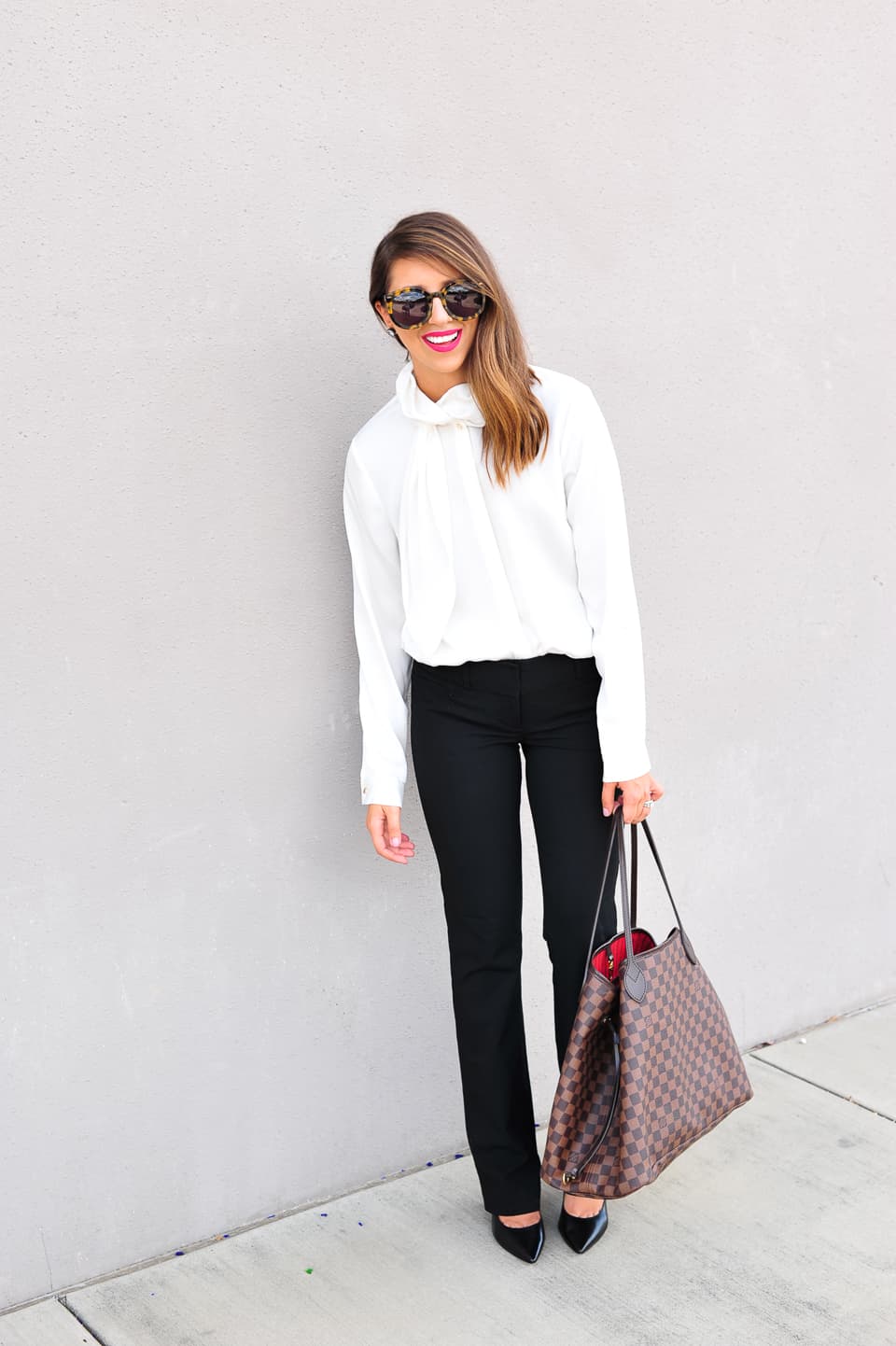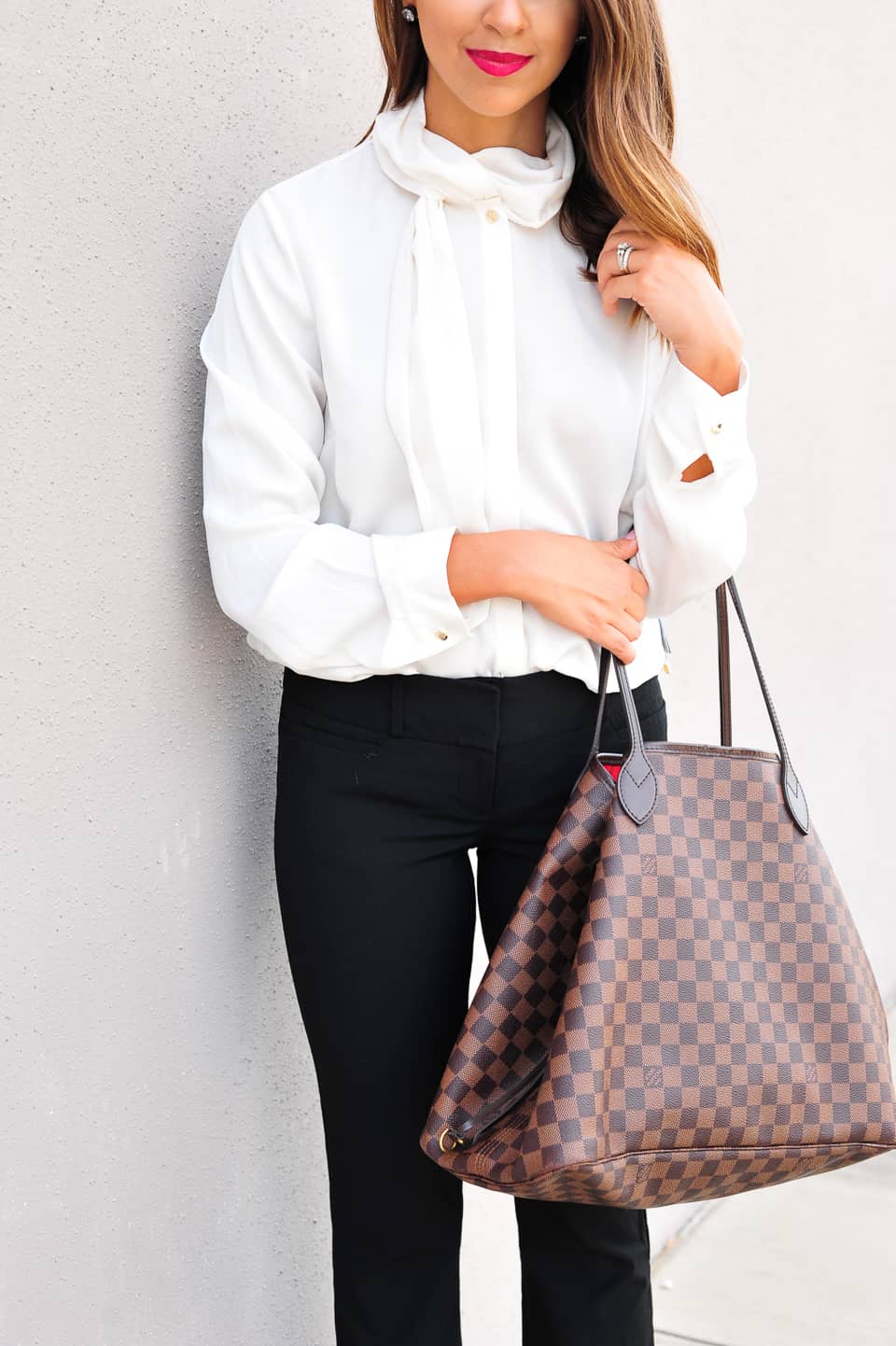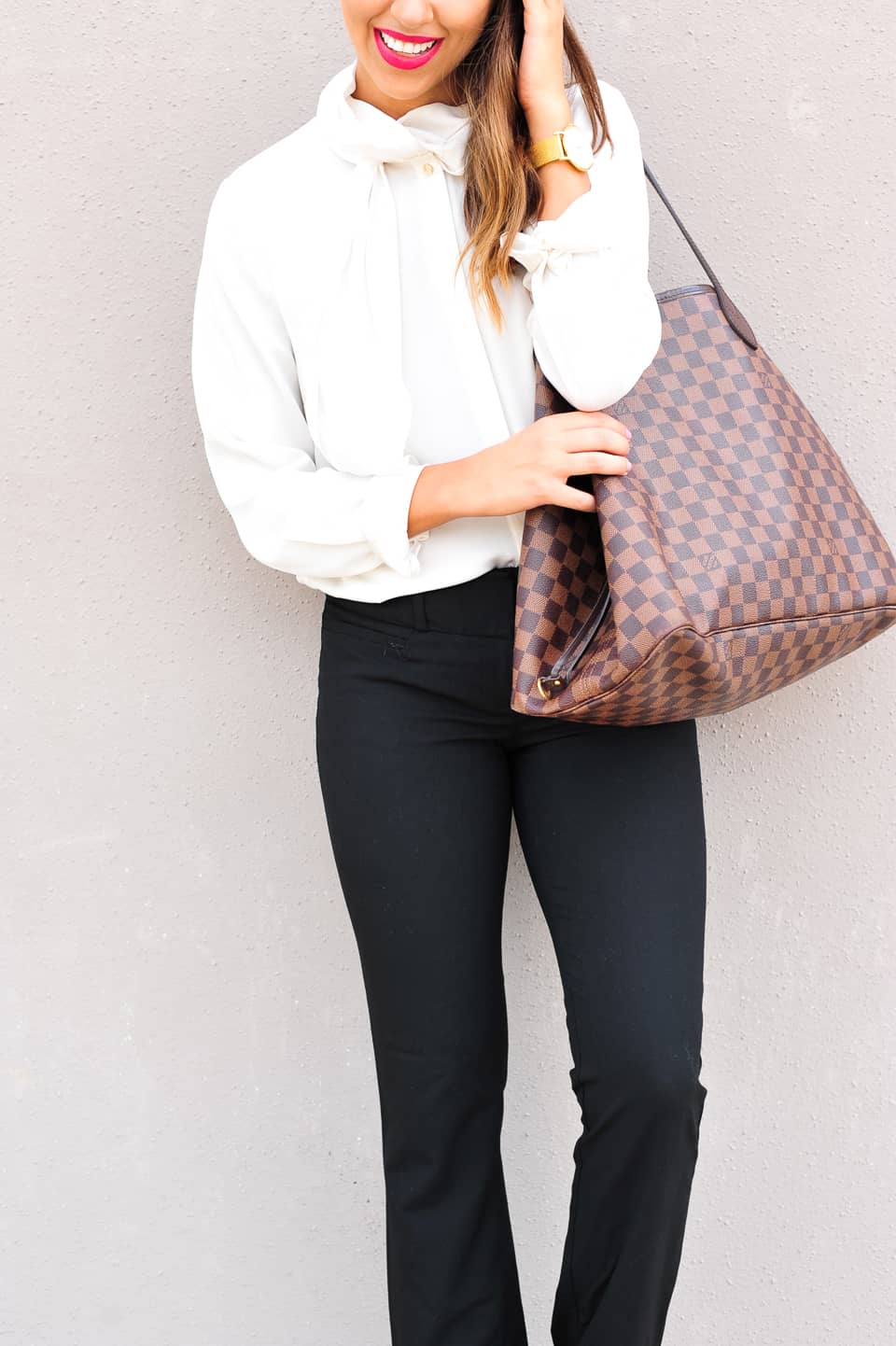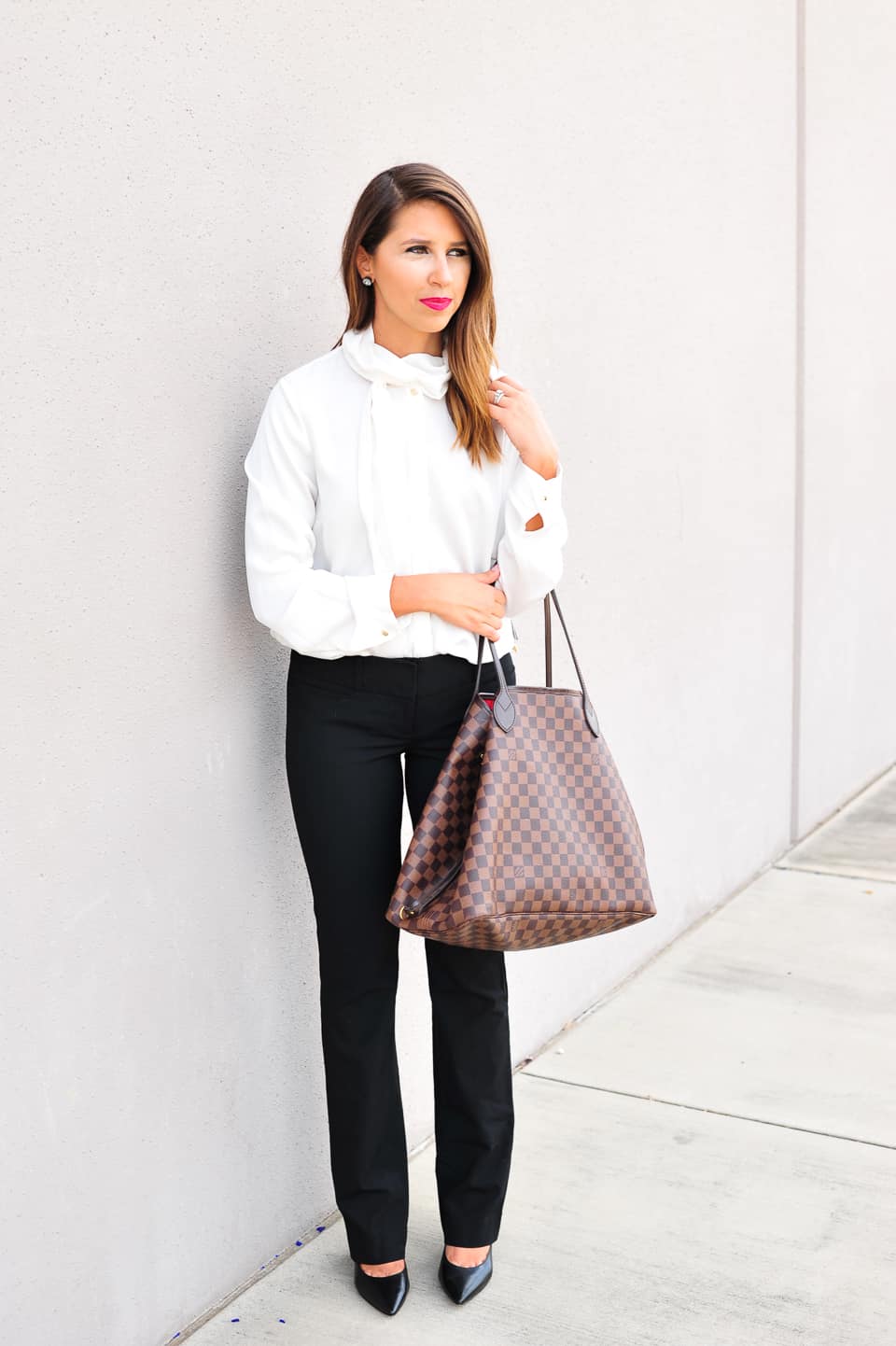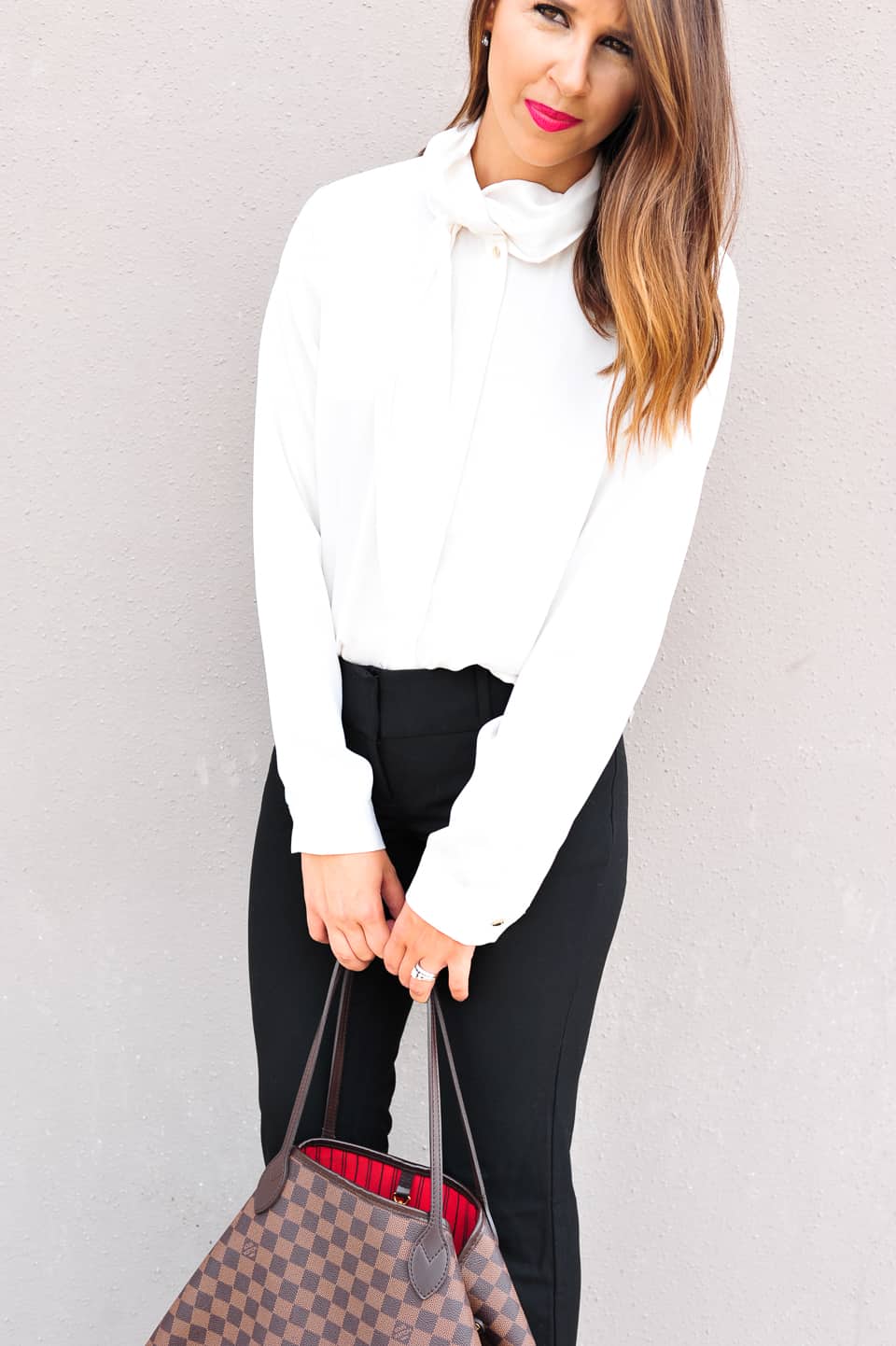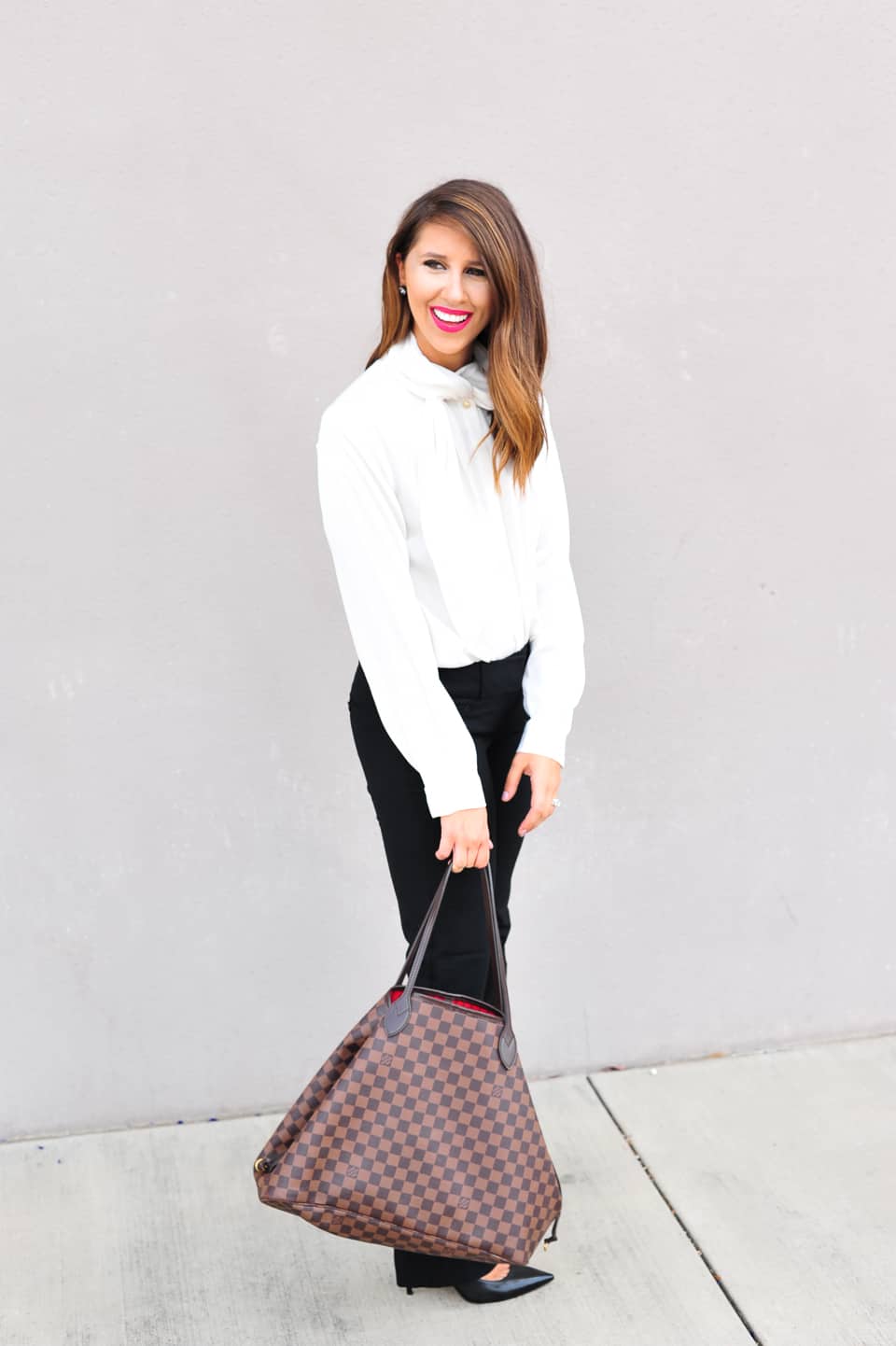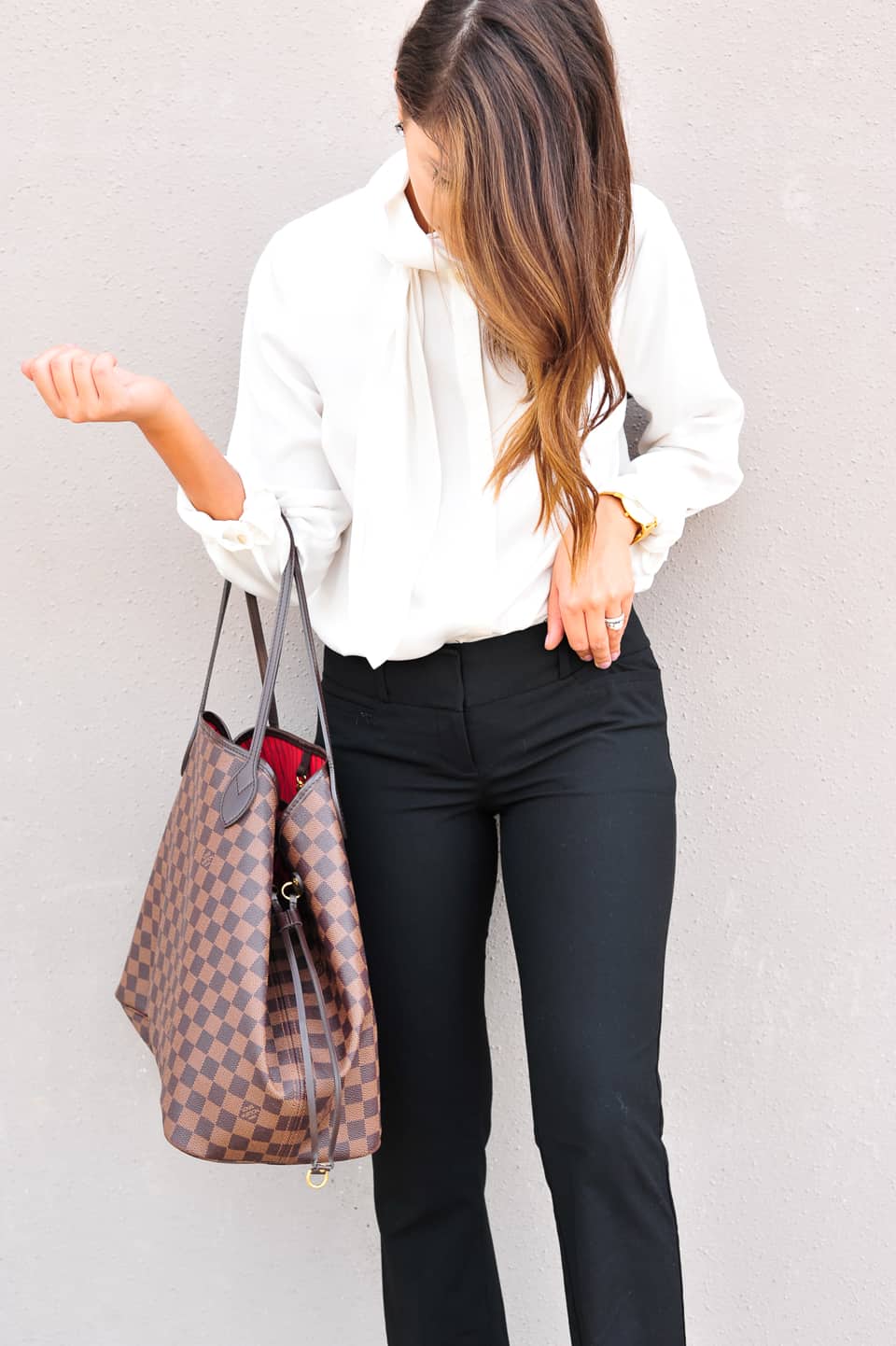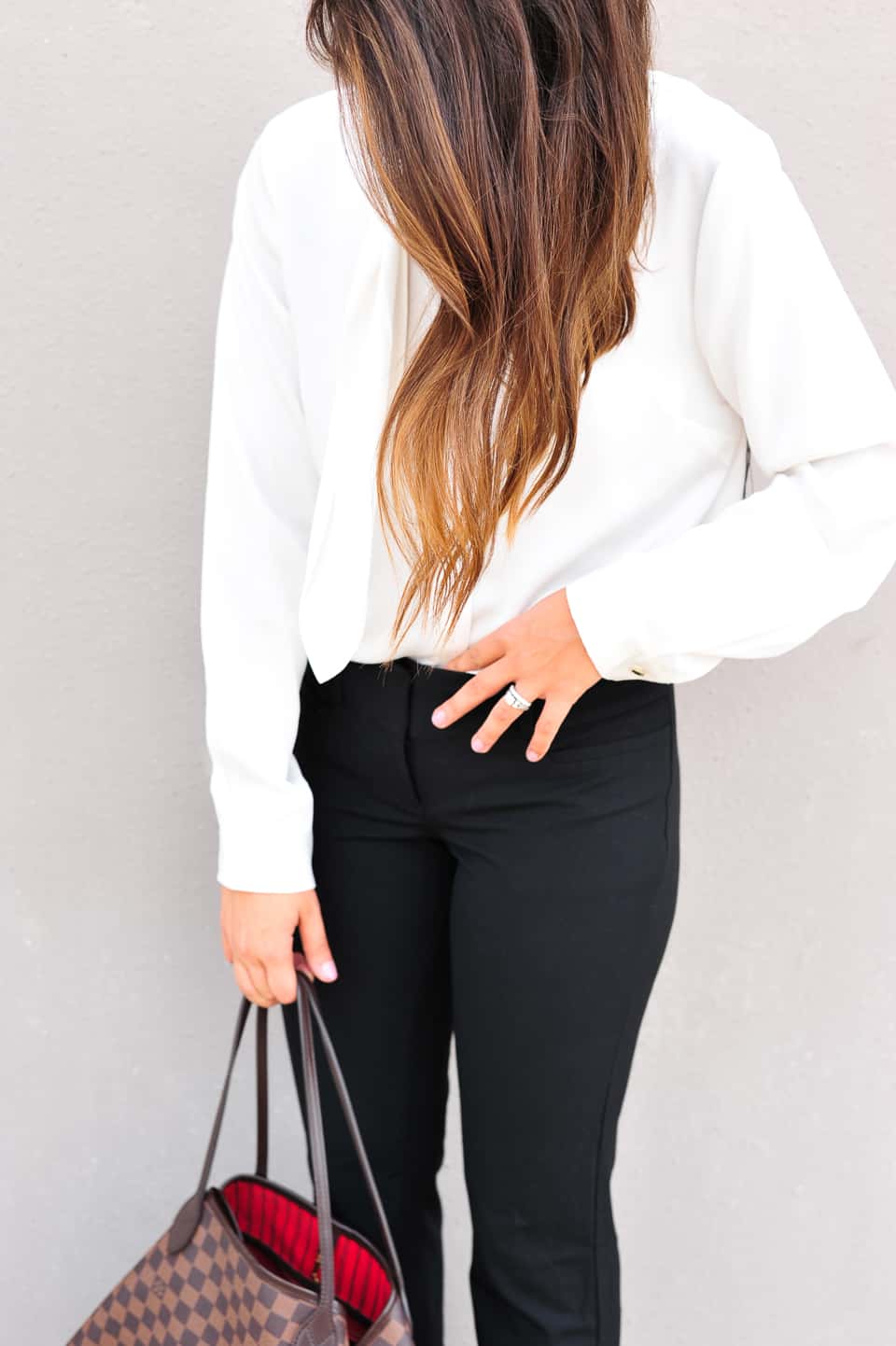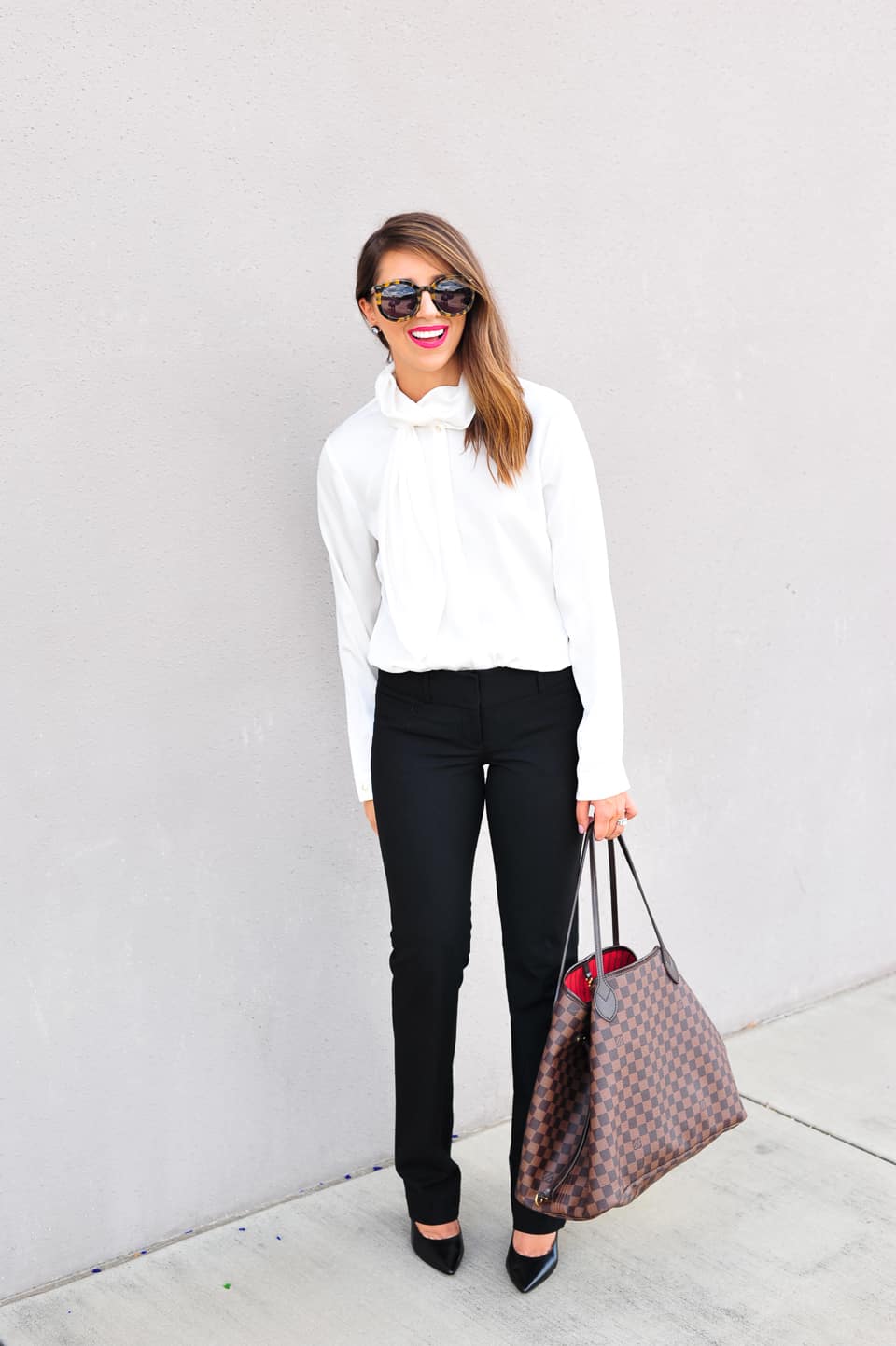 Top: Vince Camuto (sleeveless version) | Trousers: NYDJ | Shoes: Sam Edelman | Glasses: Karen Walker
Slacks are not my usual go to but I have had many requests from my 9-5 boss babes to help with their office wear. I found this white dreamy top and immediately thought of you all – I also found the short sleeve version that I LOVE just as much. It's the perfect sophisticated top for those important meetings lined up that you want to be taken seriously. I remember working in an office where I would specifically choose my attire depending if I had any important meetings that day – anyone else? I would wear my "Sunday Best" when I would head over to corporate to look extra cute but kinda looked broke the rules when I was just at my desk all day. Black slacks were my go to since the office was so dang cold and I was always worried if my dresses were considered "too short" in an office full of men. I wanted to be taken seriously and I think this outfit is the summary of my corporate meeting looks. It's always so hard to dress for an office without feeling too "officey" so I always remembered to bring in a pop of color on the lips to keep it sassy. Investing in some good pumps and a good bag is also key. After cleaning out my closet when leaving corporate America, I realized I had about 10 black slacks which were all pretty much the same. I only kept a few for just incase emergencies but now I feel like I have about 10 of the same jeans that I also have to go through.
Happy Friday Eve Babes! Especially for you 9-5 chicks I know that's what I always looked forward too.