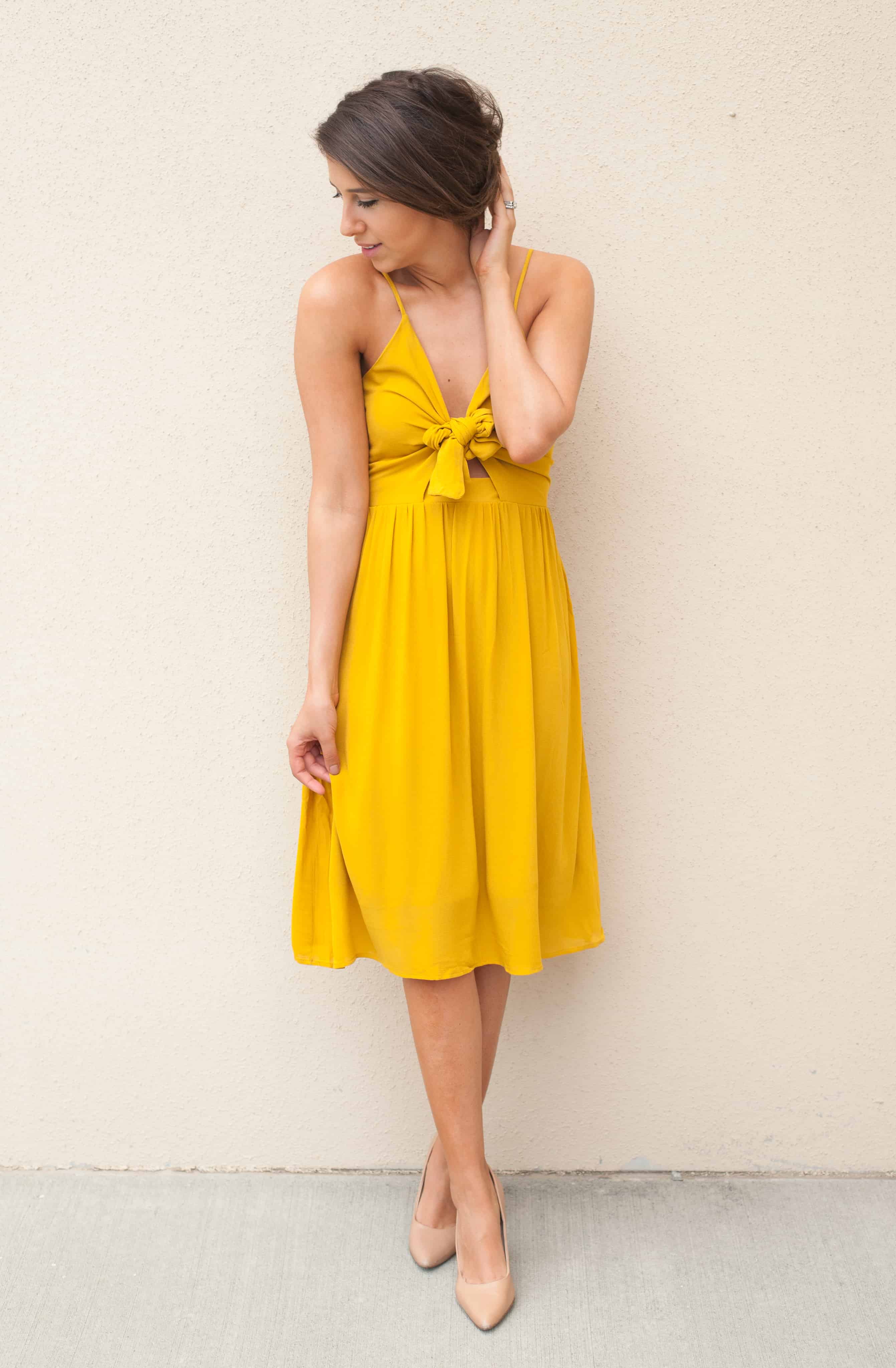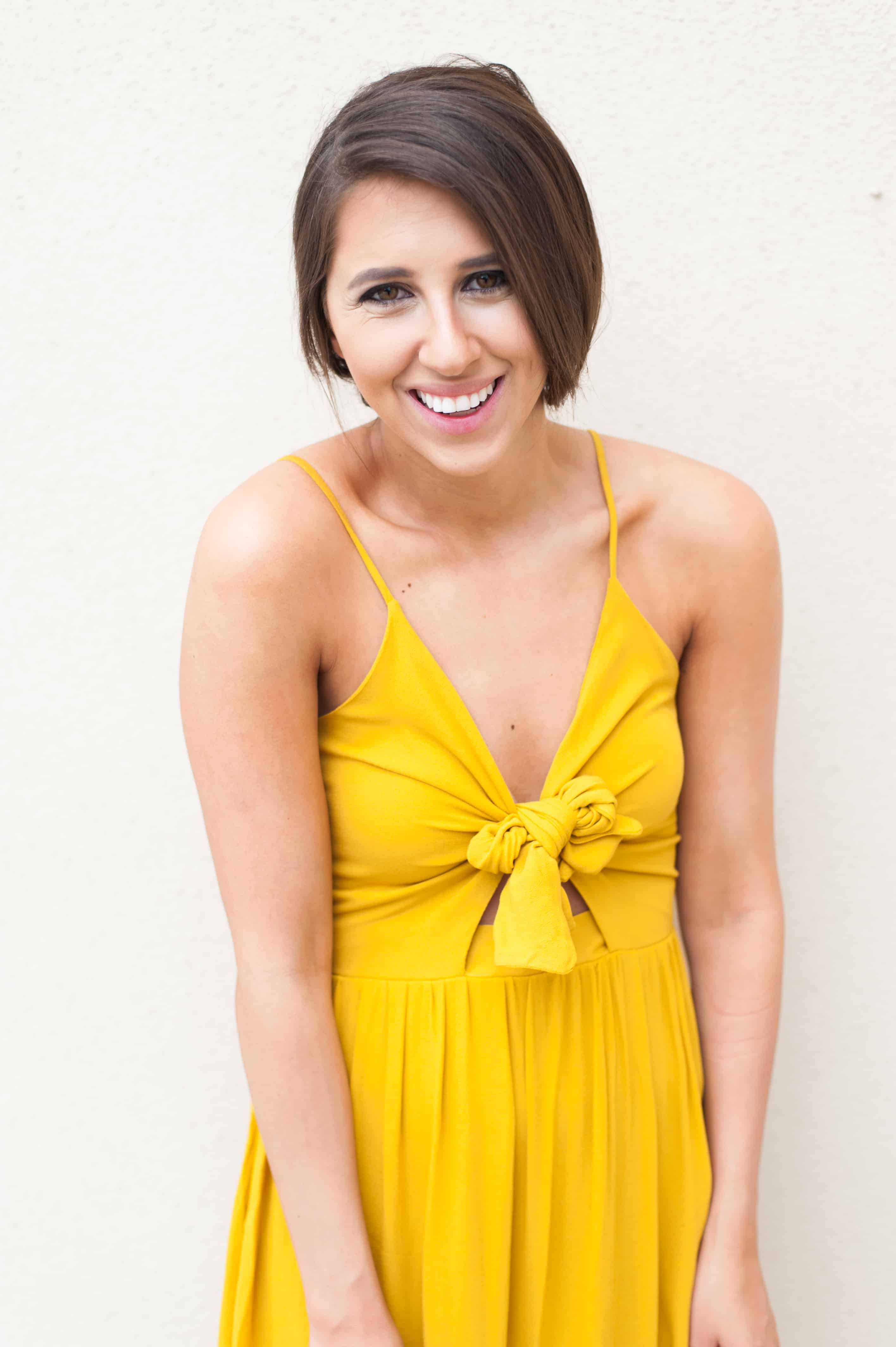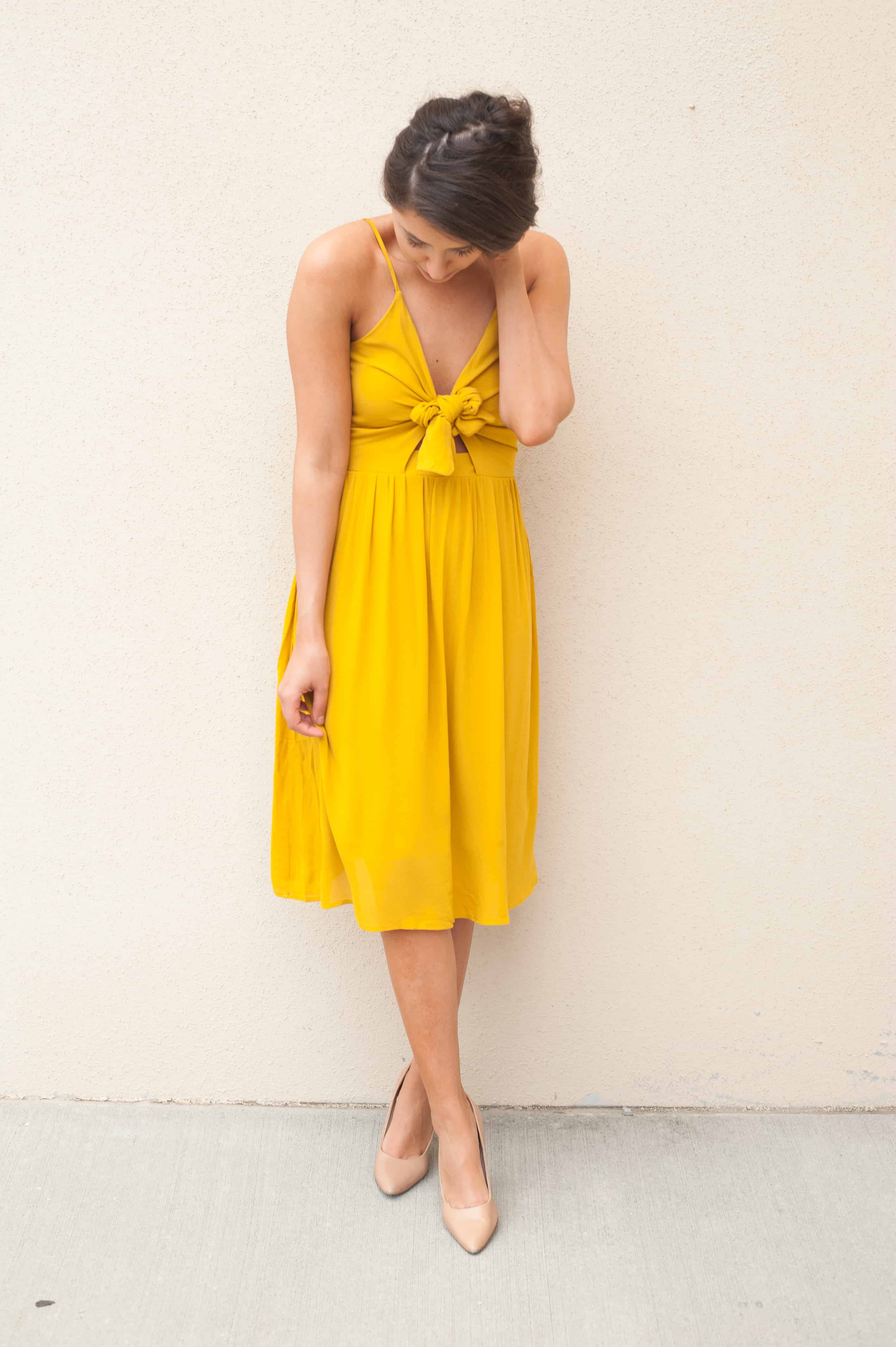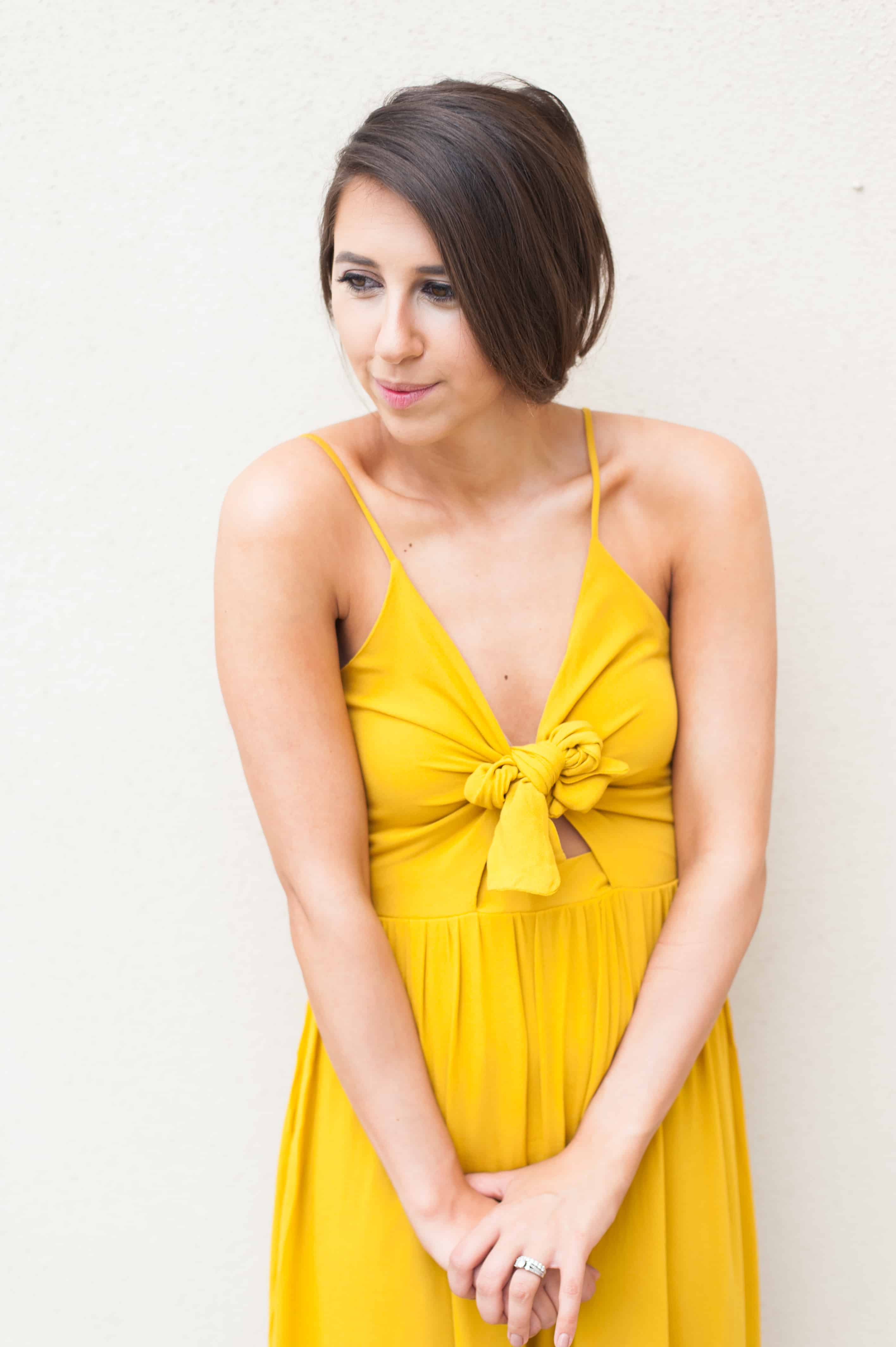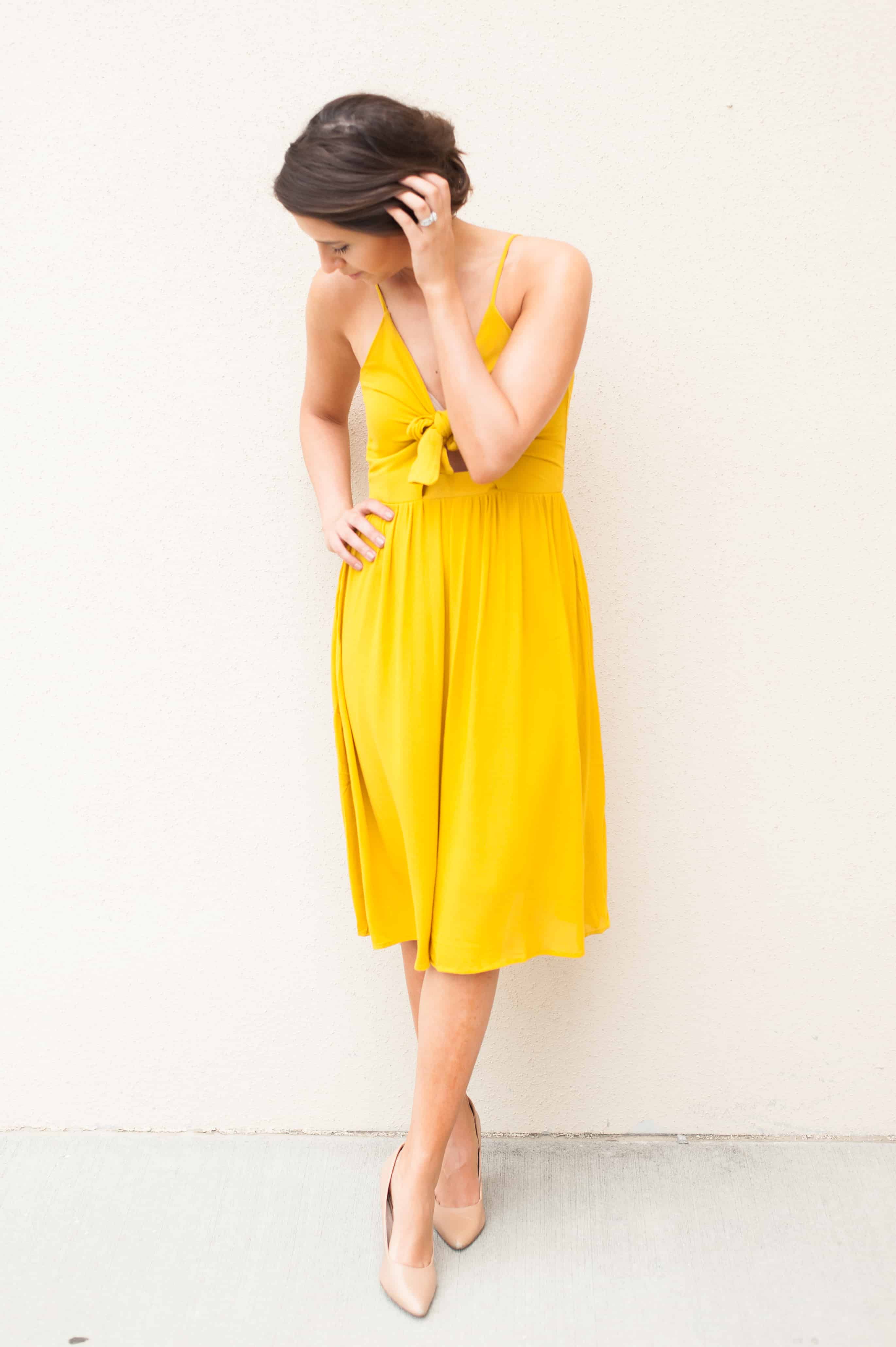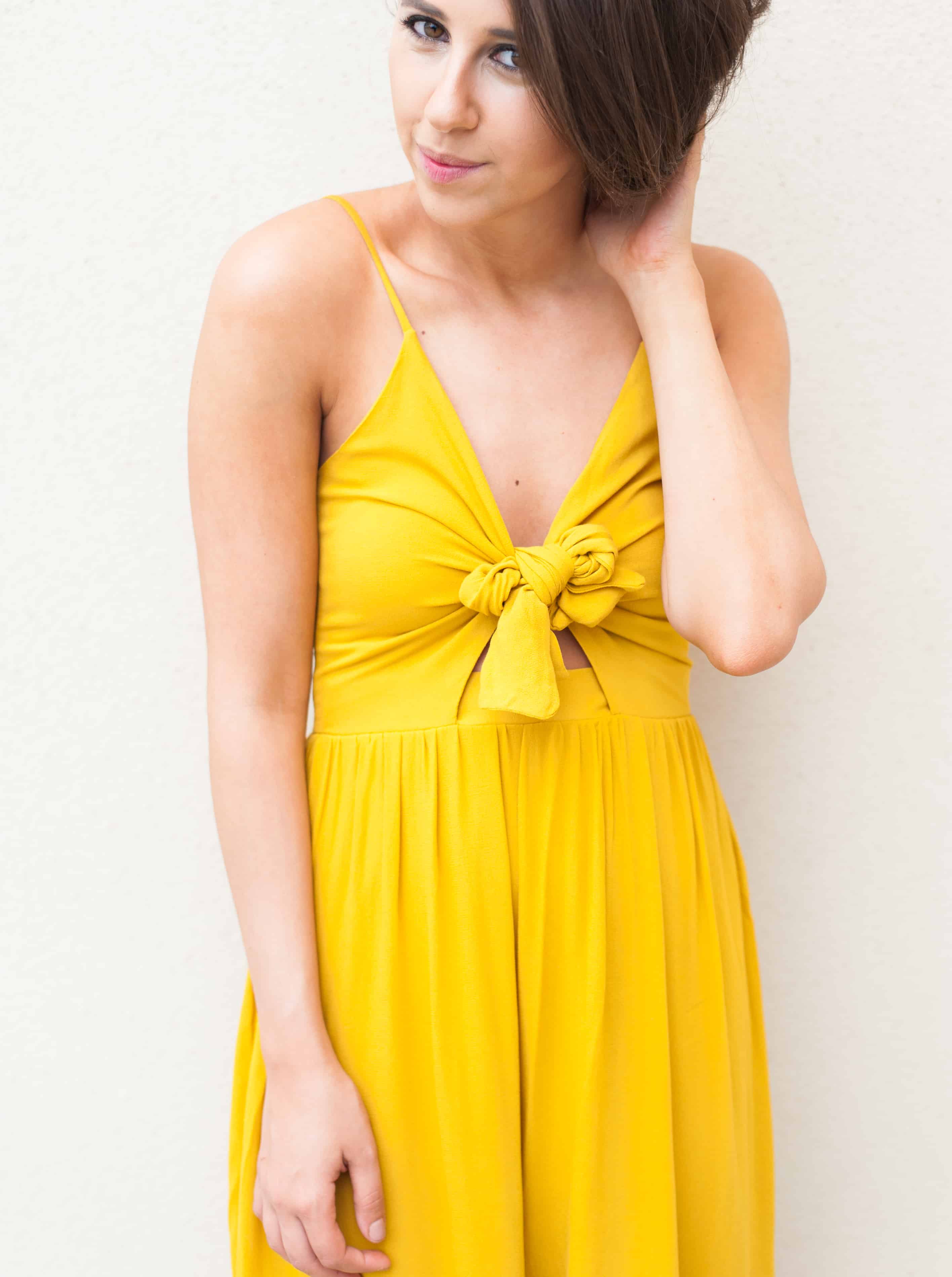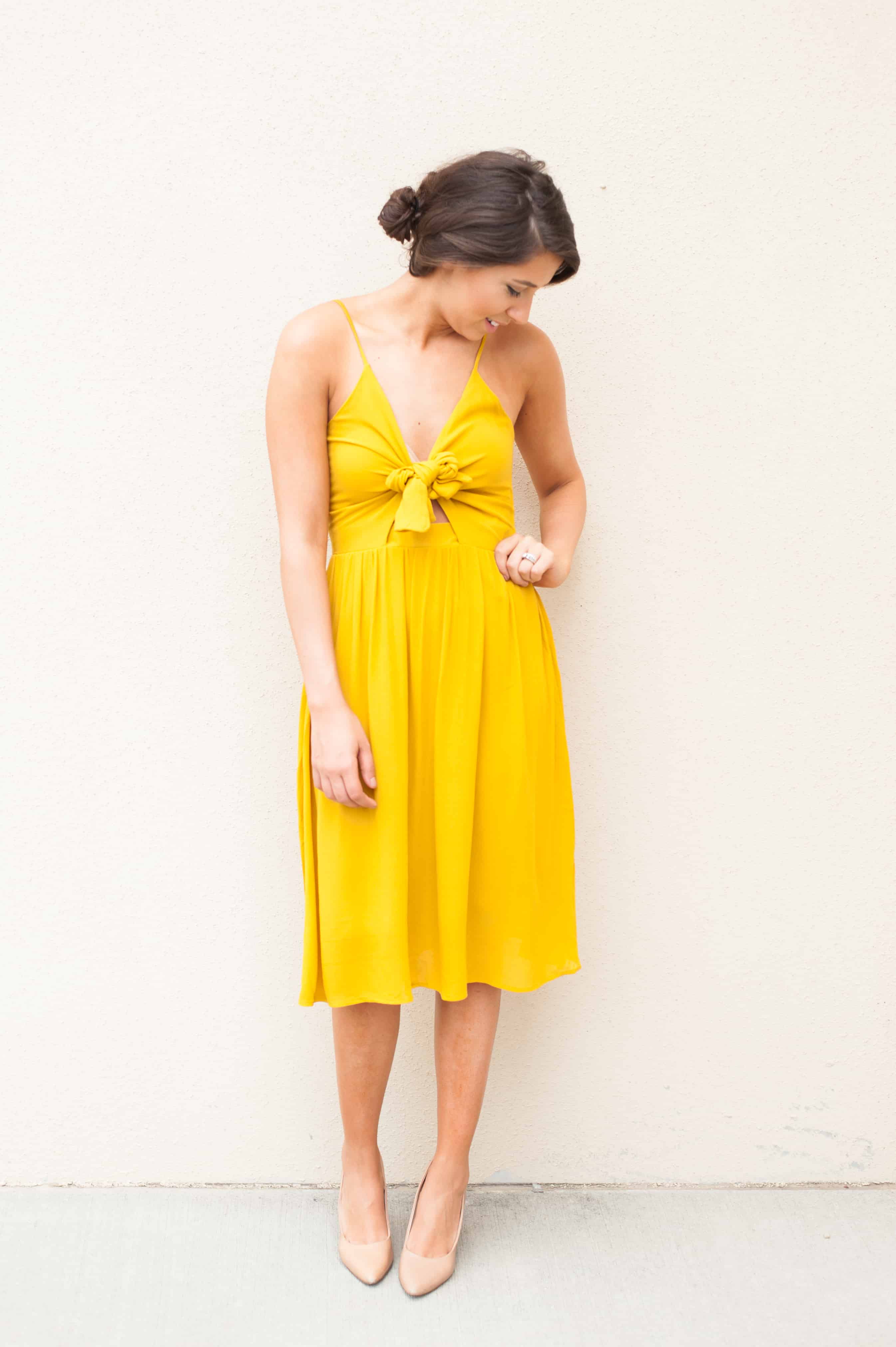 Dress: Leith | Heels: Nine West
In love with this color and the tie front detail it has going on. Everyone else is probably loving it as much as I can since you can only find a few sizes left in the buttercup color. Luckily, all sizes are left in white and it is still as darling for you white lovers (like my self). I bet the white would get better use out of it anyways white being THE color that is hot for summer time right now. I am loving the tie front detail that I foresee a huge trend! I think I am going to do a #buttercupcrush on tie fronts next because I can't get over them. The only thing is I only can seem to find black and white tie fronts so I can see why this yellow color got sold out so fast.
Any who, happy Monday and thanks for stopping by! Oh I also wanted to invite you Houston/Woodlands lovelies to an event I am hosting this Wednesday, May 18 from 6-8 PM. I will be at the Market Street, Elaine Turner store, and would LOVE to see you there for some light bites, drinks, and some shopping of course! You can get more details about the event here. Address here -> 9595 Six Pines Drive  |  The Woodlands, Texas 77380 – YAY!