Crushing On Fall Dresses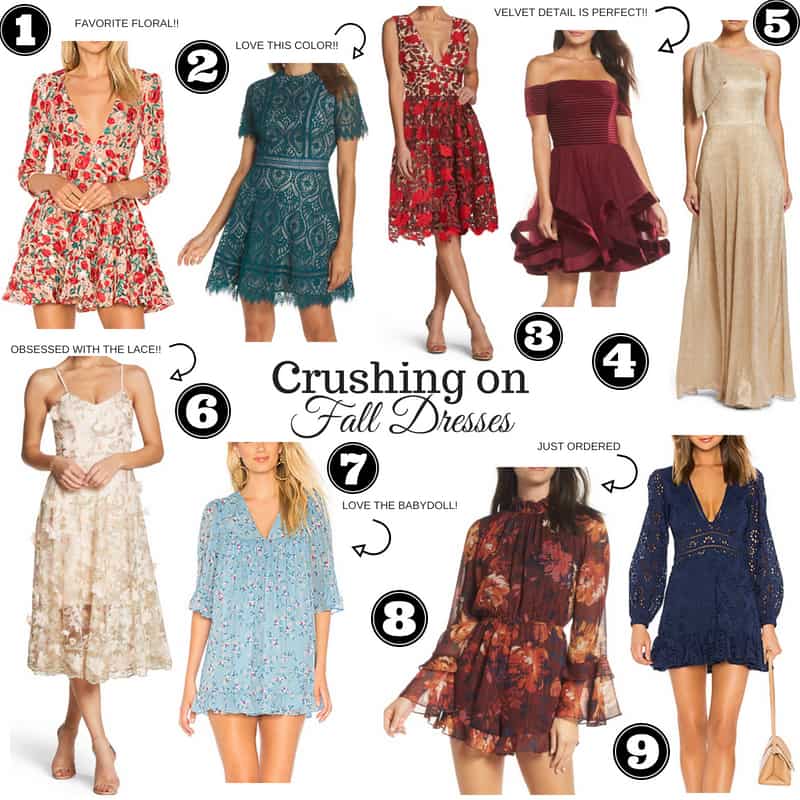 1. Lovers + Friends: Love this floral, its definitely one of my favorites right now!!
2. BB Dakota: This is such a perfect color for fall!
3. Dress The Population: Love everything about this dress! The color, lace, and style is so flattering!
4. La Femme: Obsessed with the velvet detail and off the shoulder on this one!
5. Dress the Population: This is a great gown for any fall special events coming up! The gold and bow one shoulder detail are gorgeous!
6. Dress the Population: Can't get over this standout piece! The detailing is everything!!
7. Tularosa: I have been loving babydoll dresses lately and the color/floral on this one would be such a great fall transitional piece!
8. Ali & Jay: I just got this one in and LOVE it! It is a romper which makes me love it even more since they are so comfy!
9. Lovers + Friends: I had to order this one and can't wait for it to come in so I can show you guys!!