Warm & Cozy | Gift Guide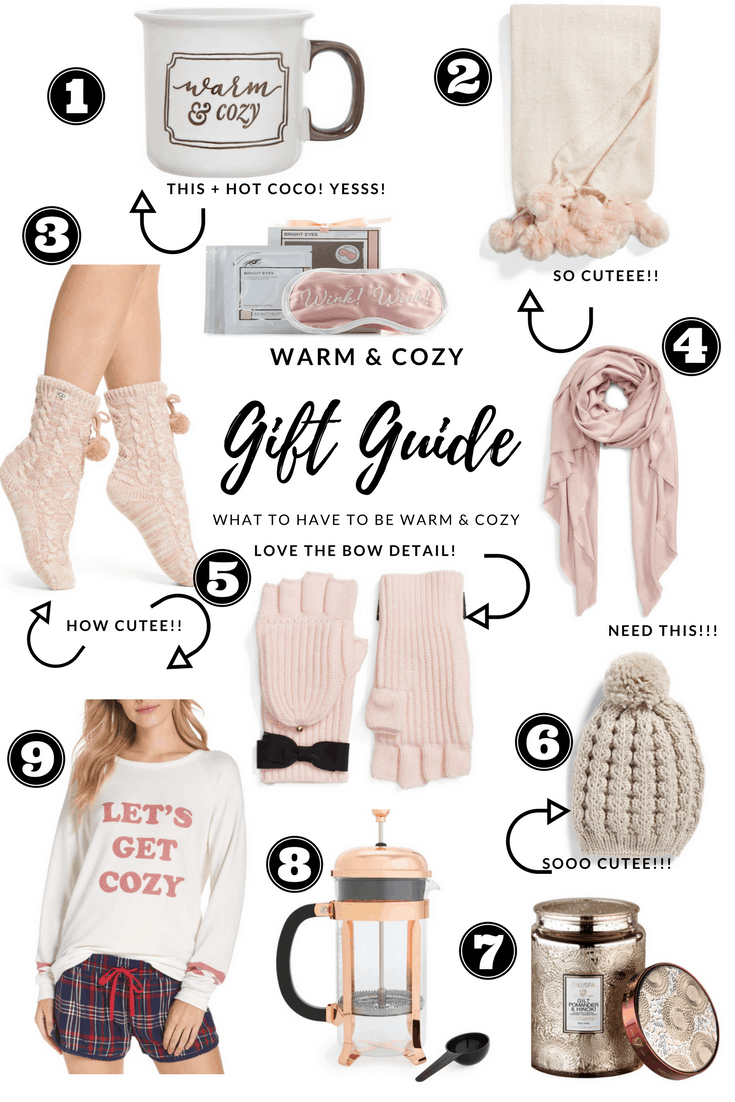 1.This mug plus a hot coco set is the pefect combonation!
2.YES to this blanket! ?
3.Aww, these socks are so cute and look so soft!!
4.Perfect for inside or outside! I feel this scarf could even be a light blanket.
5.Seriously loving the tiny bow detail on these gloves!
6.I love beanies and this color is adorable!
7.Holdiays are the best time for candles so I am stocking up!
8.This french press is so cute and nothing like a hot cup of coffee to warm you up!?
9.I need to order this shirt! SOOO CUTE!