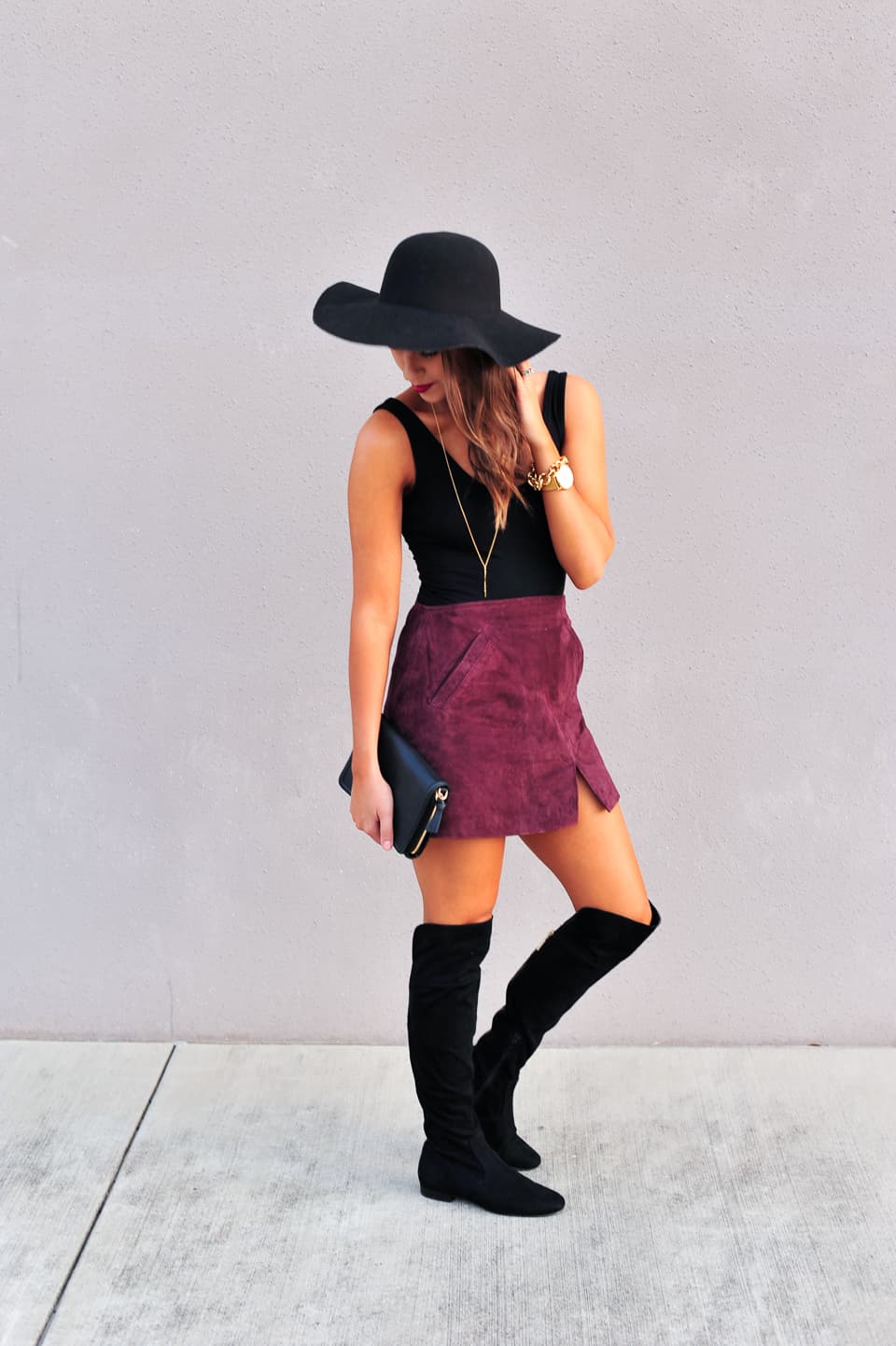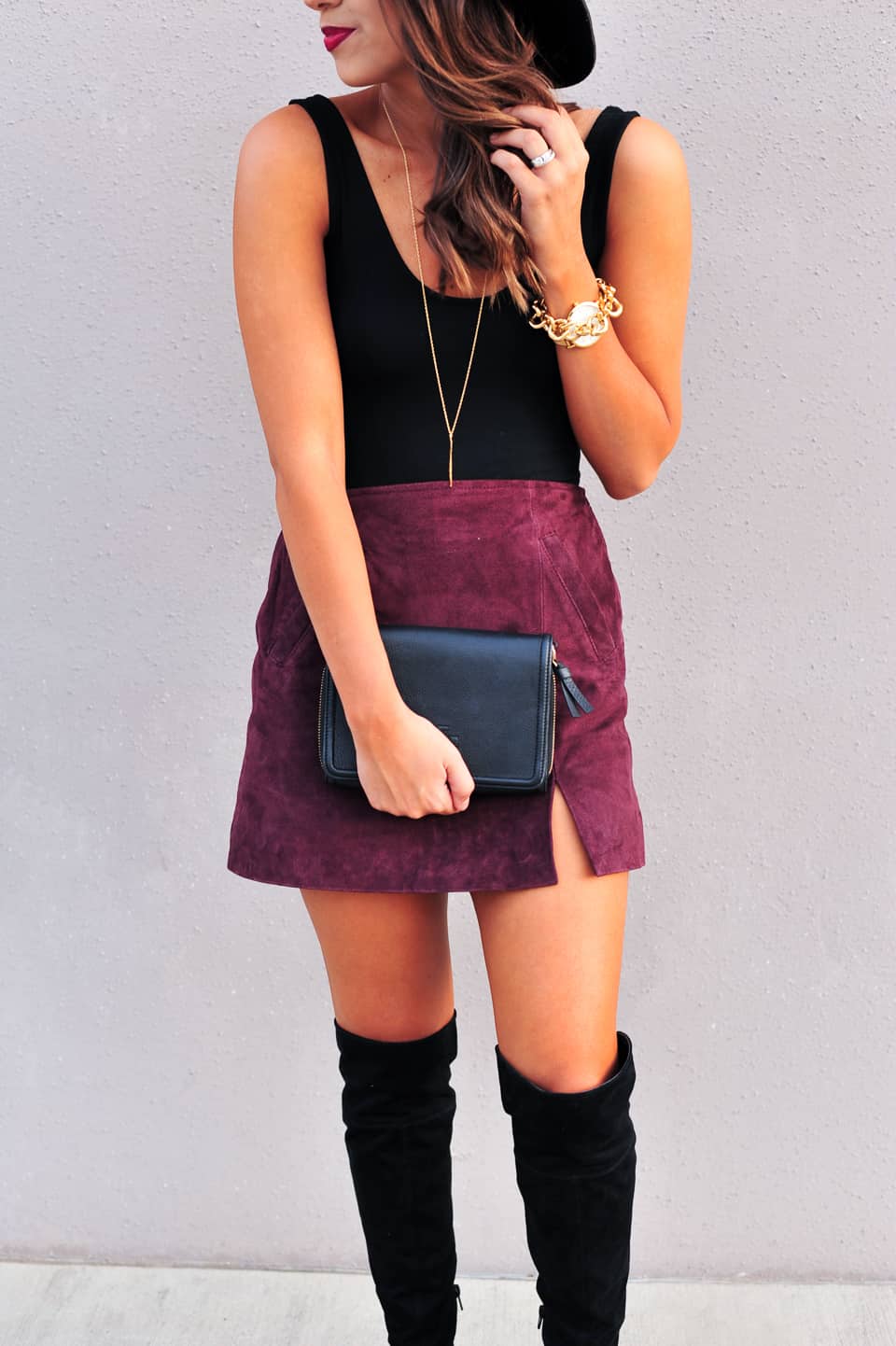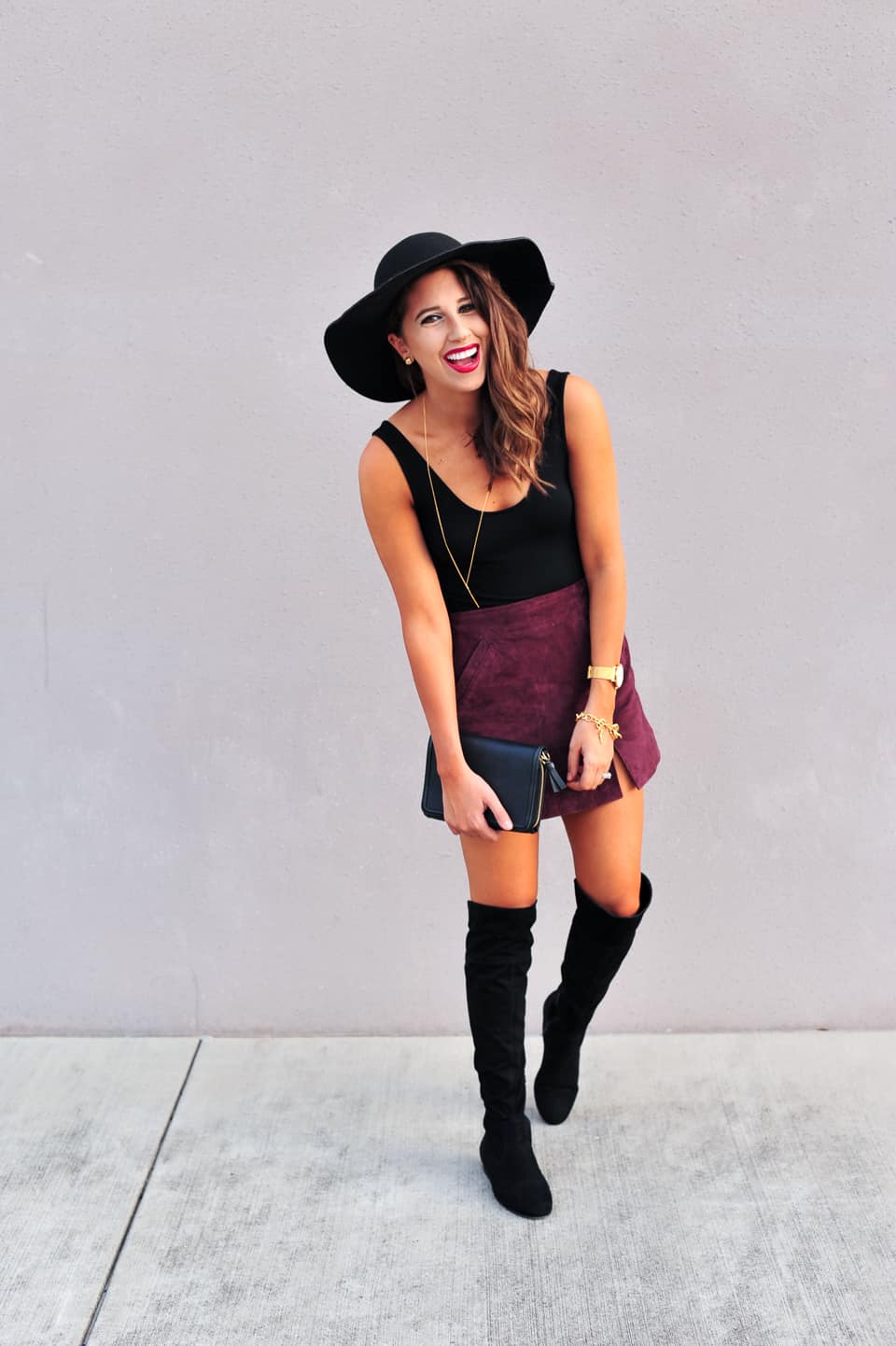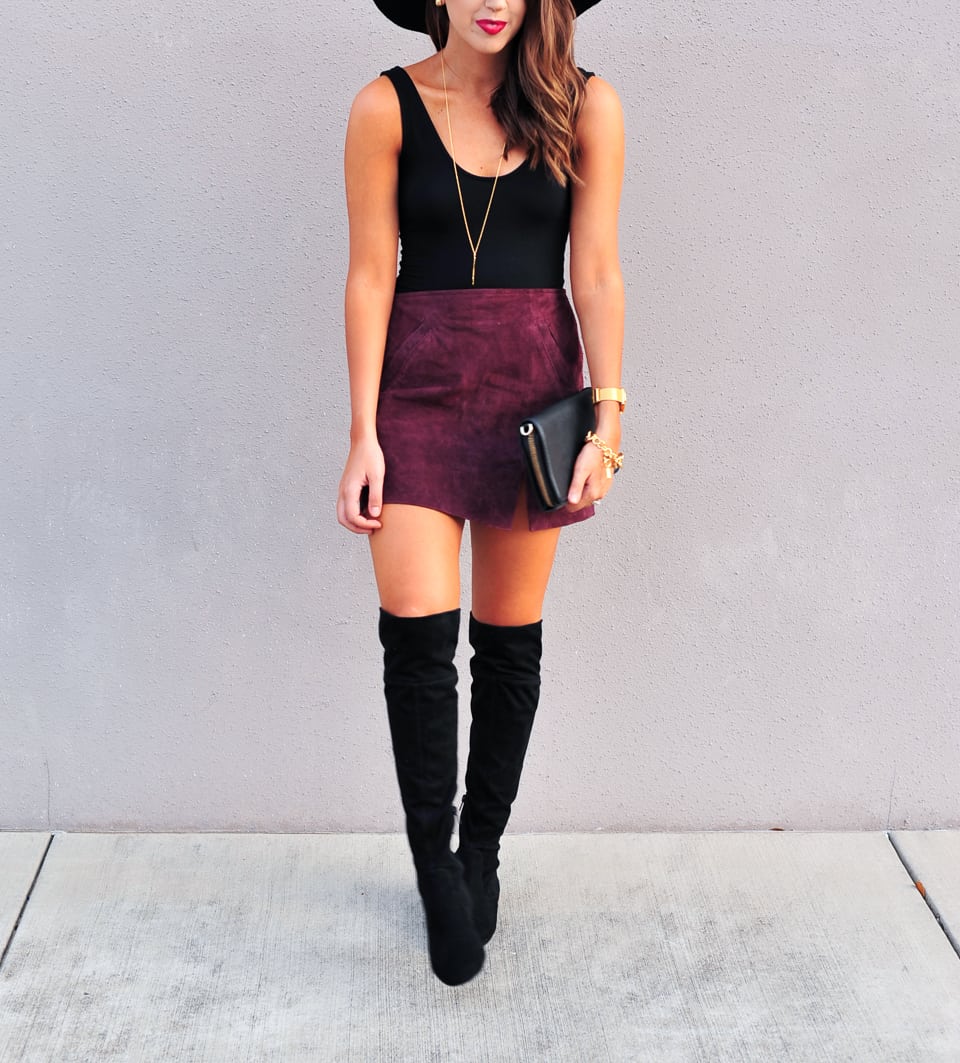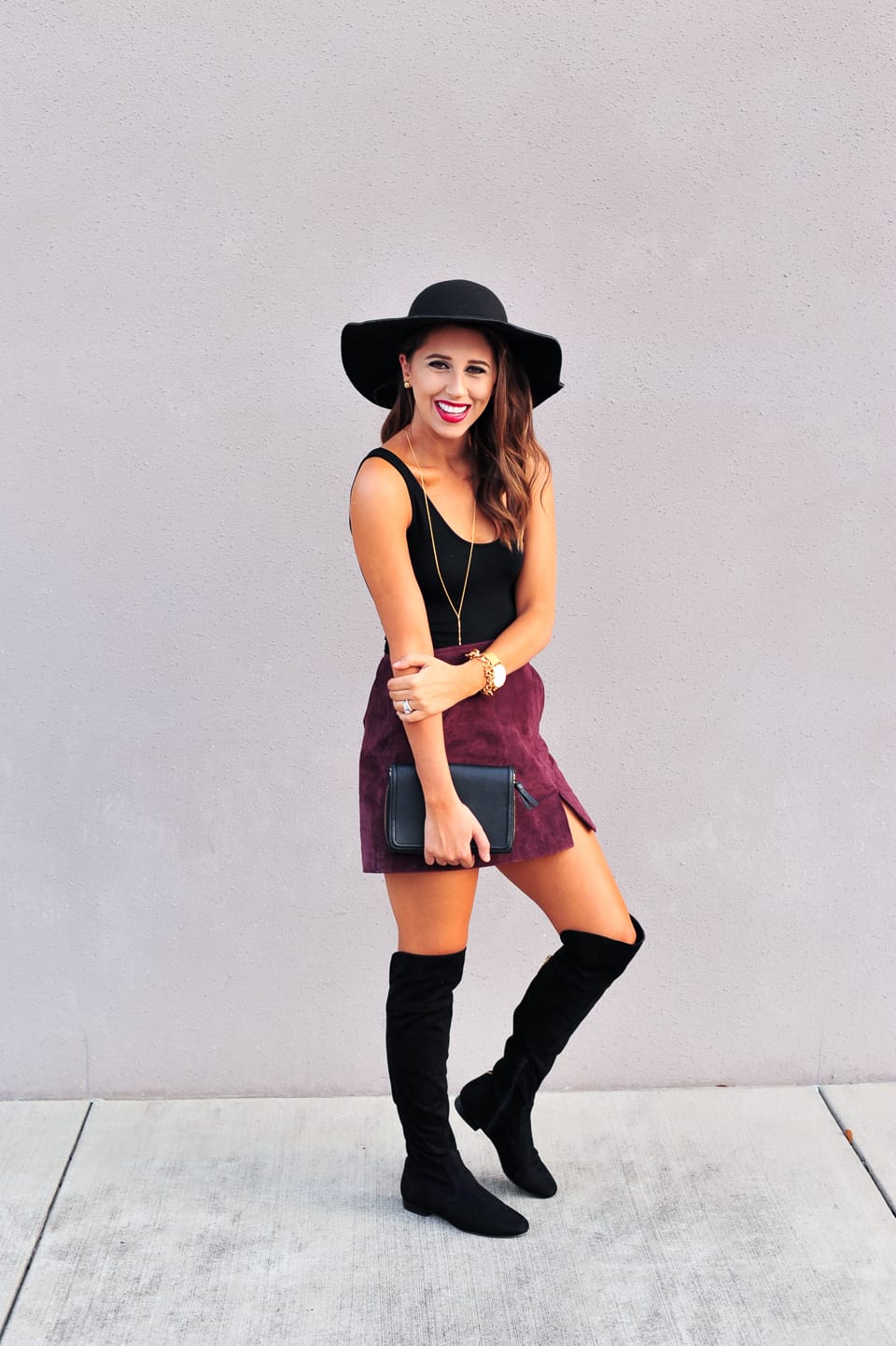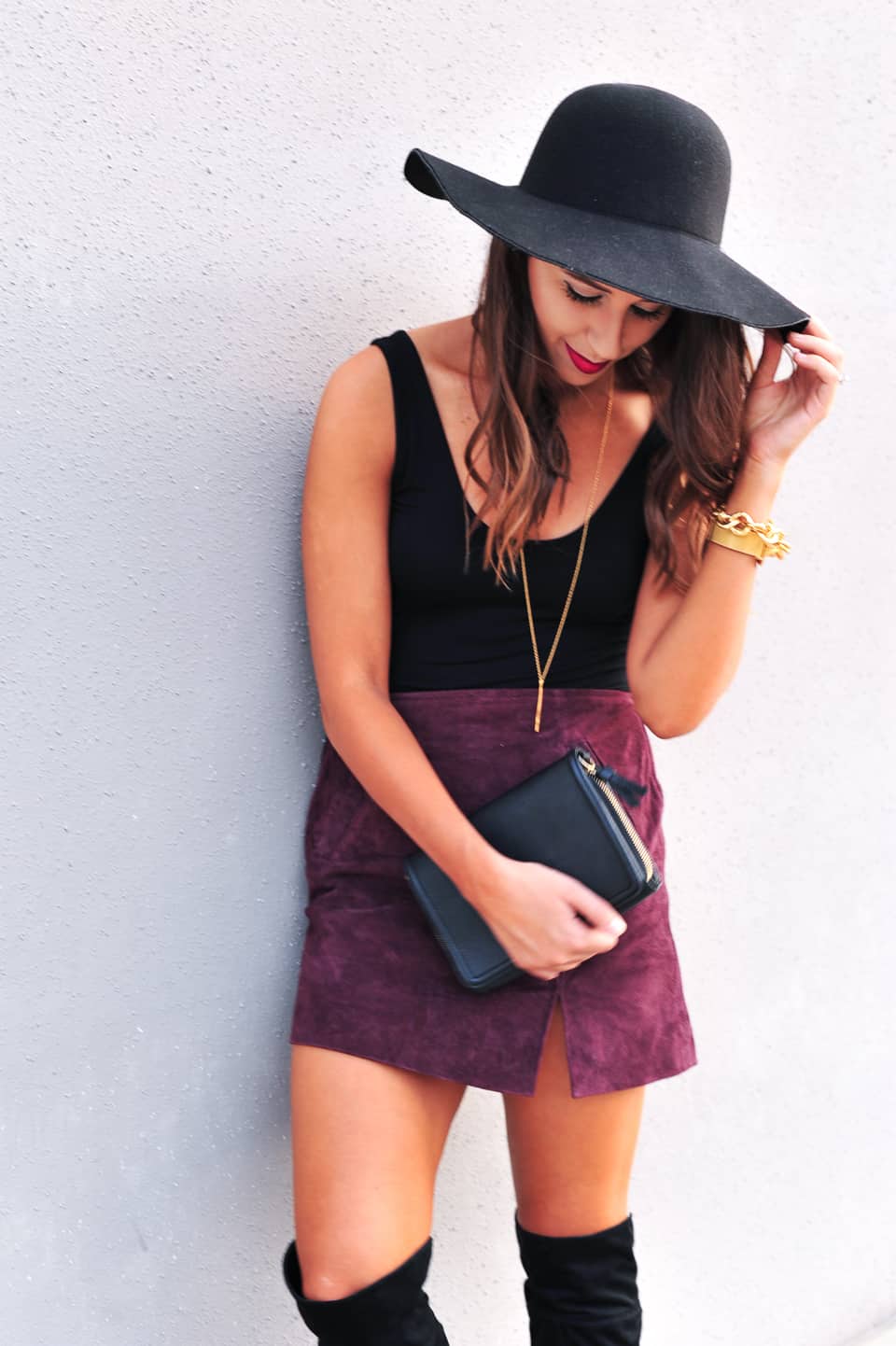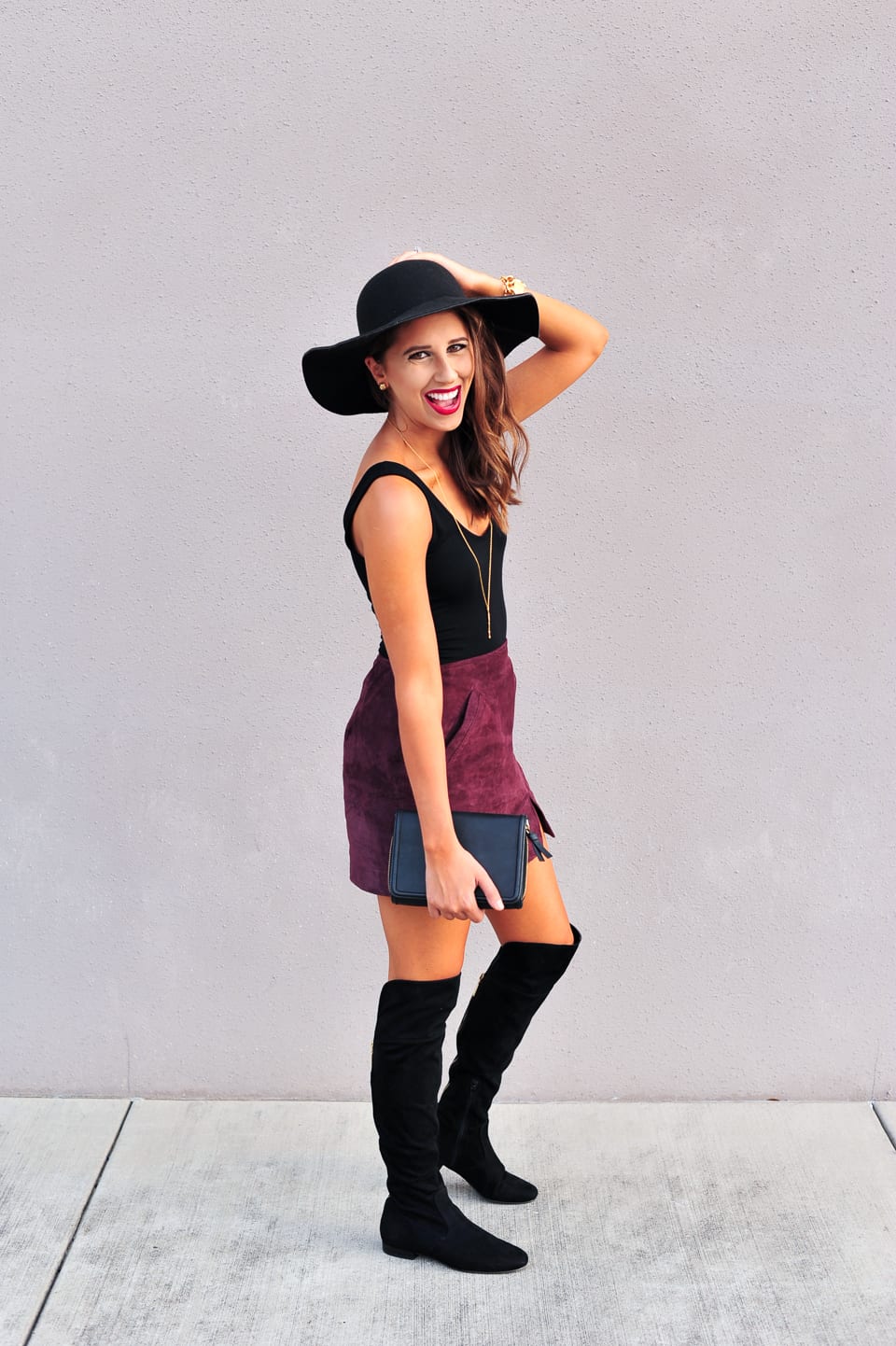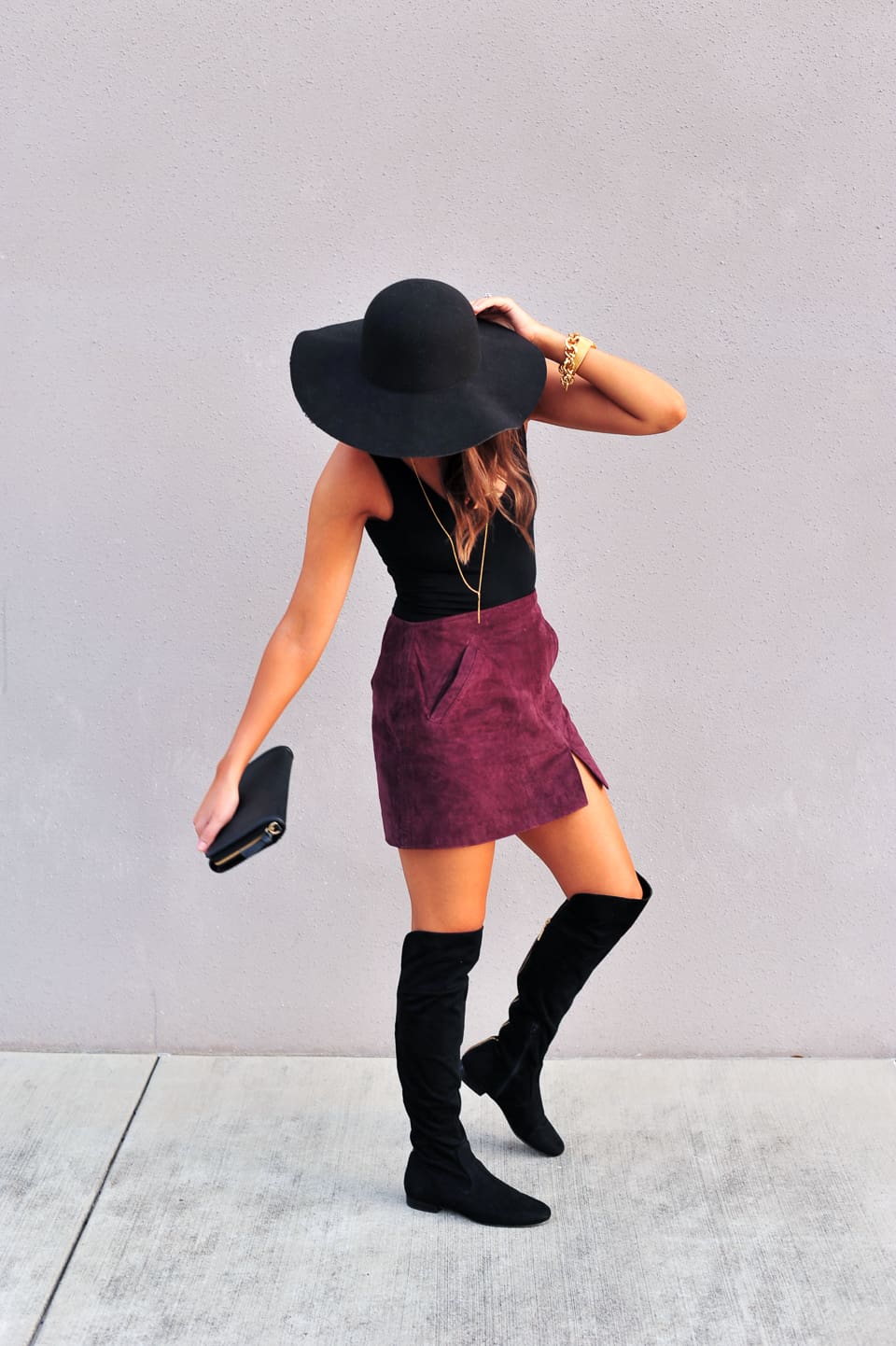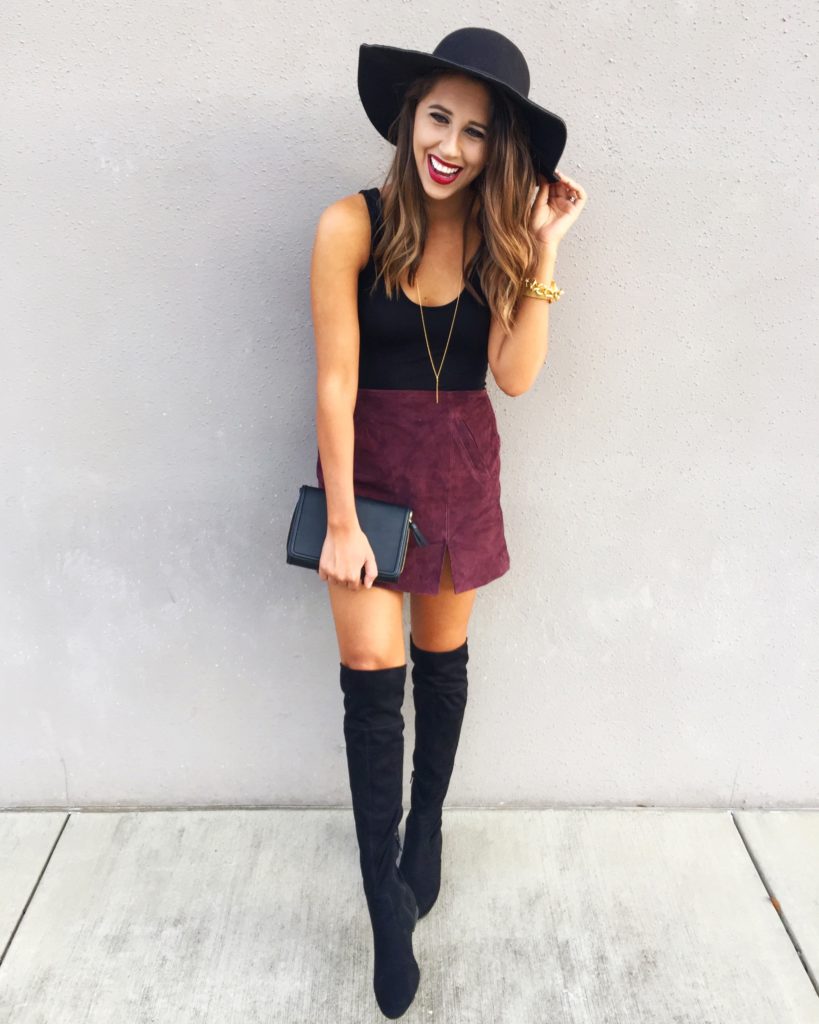 Skirt: Blank NYC | Top: Yummie | Shoes: Ivanka Trump (sale) | Necklace: Gorjana | Hat: BP (sale) | Watch: Larsson & Jennings | Bracelet: Bauble Bar | Clutch: Tory Burch  
So this happened before our cold front, when I was bitter and 80% committed to fall. Since I am headed to semi warmer weather today, I figured some of you probably don't even experience the cold so this is an appropriate outfit. For those that  do live in colder temperatures, I threw on a sweater over this tank for later on in the day and it came out so stinking cute. I will share in a later post! Suede + merlot has been my favorite combo so adding OTK boots (on sale) and a floppy hat (also on sale) was no brainer for this combo.
Be sure to follow along on snapchat (dederaad) and IG for #raadstravel adventures. We spent all day in the airport yesterday trying to decide on a place to go for a couple of days. Sister loves being over the top and adventerous so instead of a nice quite trip to Florida or California, extreme is what we went. We tried the Tokyo flight first thing in the morning but there was no way we were going to sit 15 hours in a middle seat so we opted for a 10 hour flight. Be sure to follow along on social media to check where we ended up (IT'S SO RANDOM). Be sure to check back tomorrow because I will be kicking off #buttercupgiftguides! You also can shop gift guide ideas early by the Holiday shop above.