Fringe Denim On Trend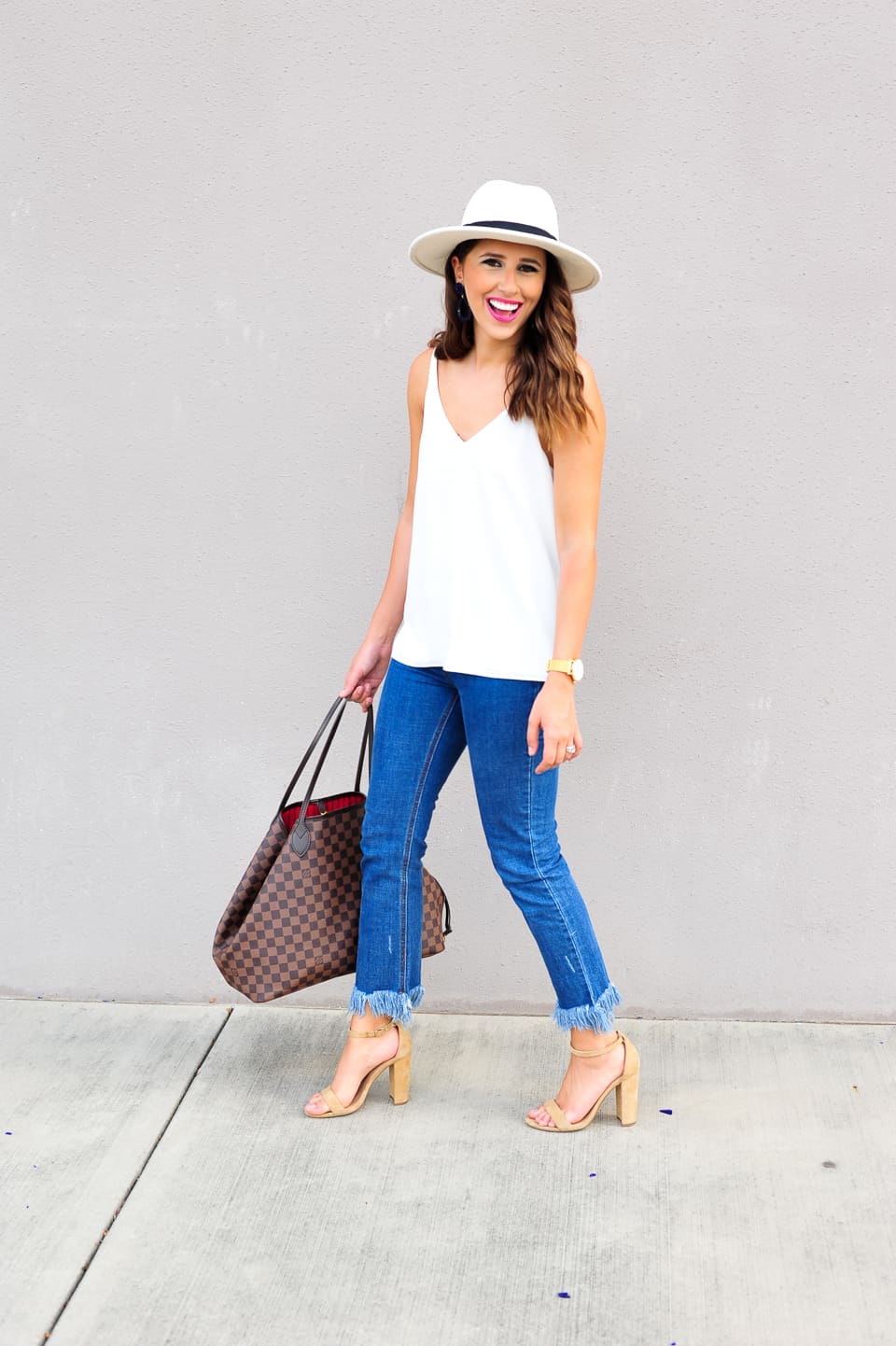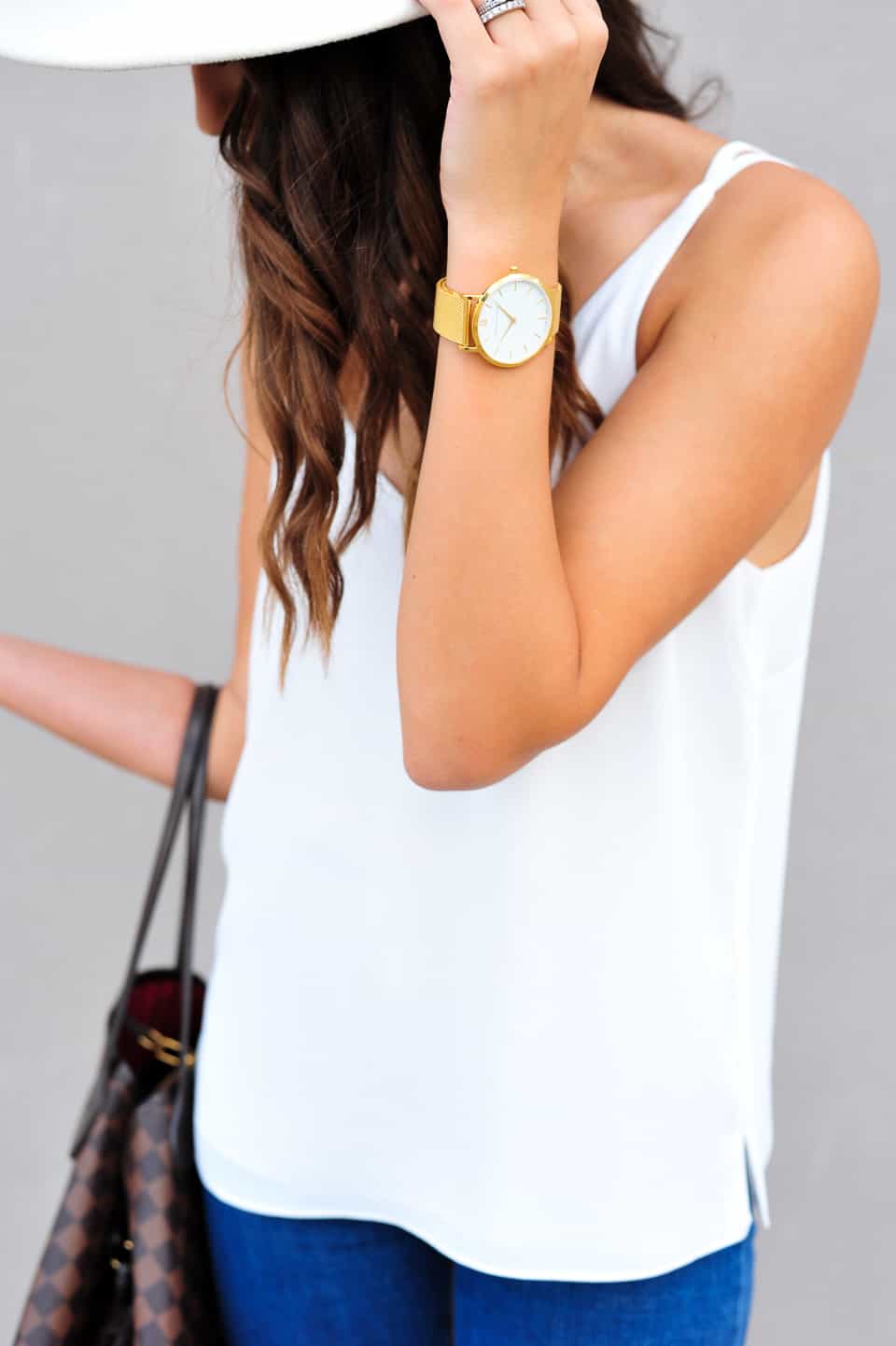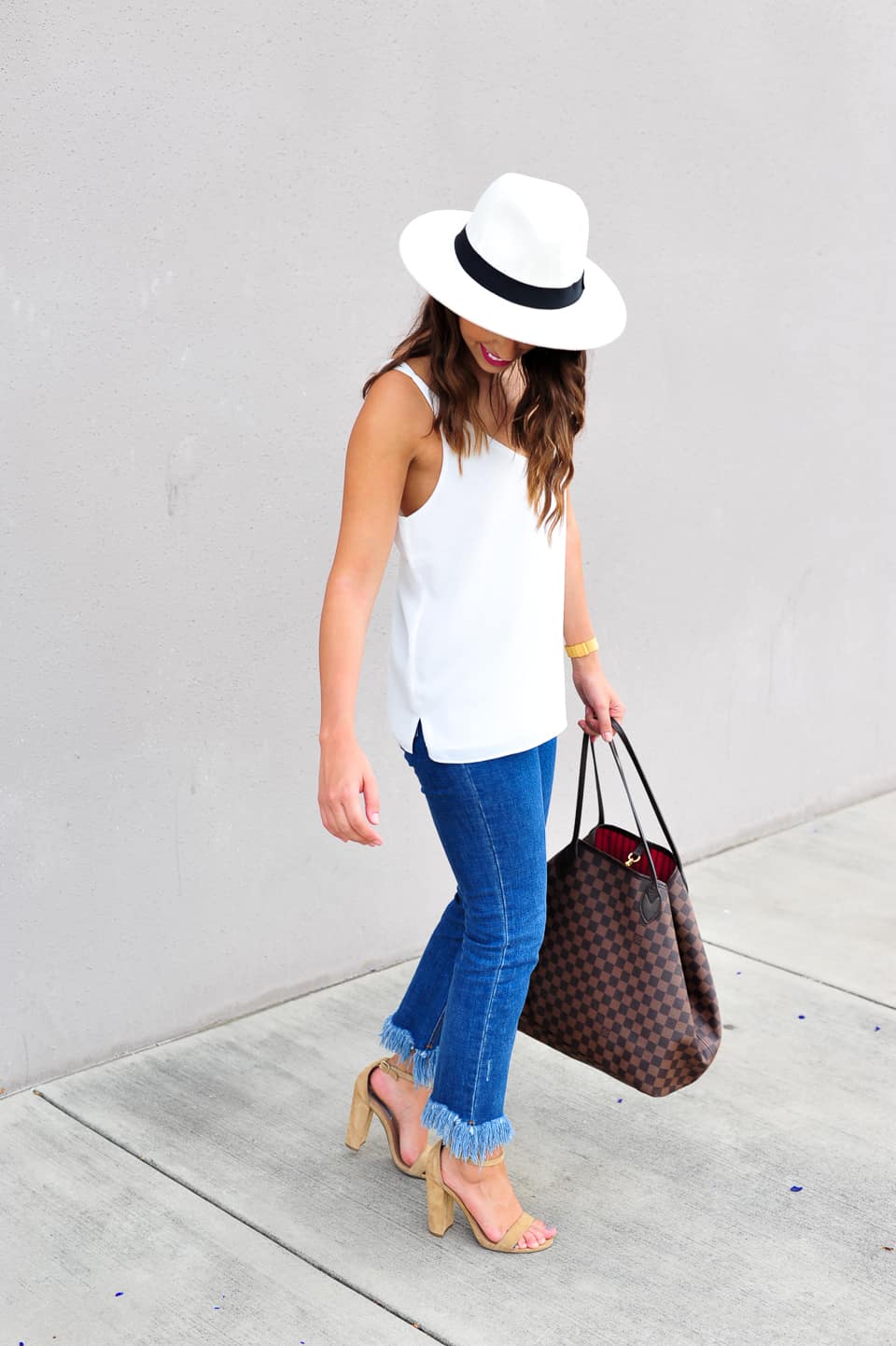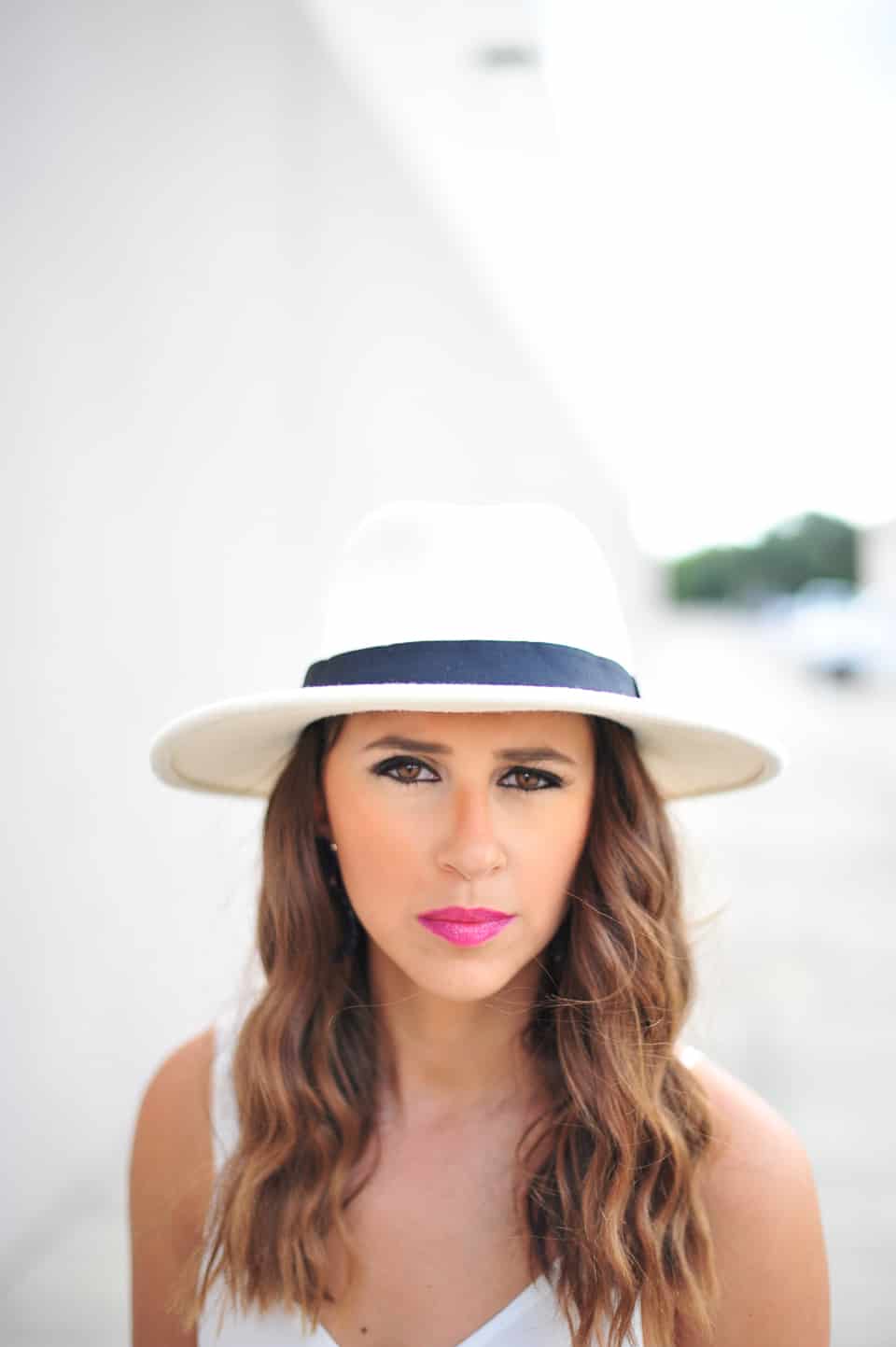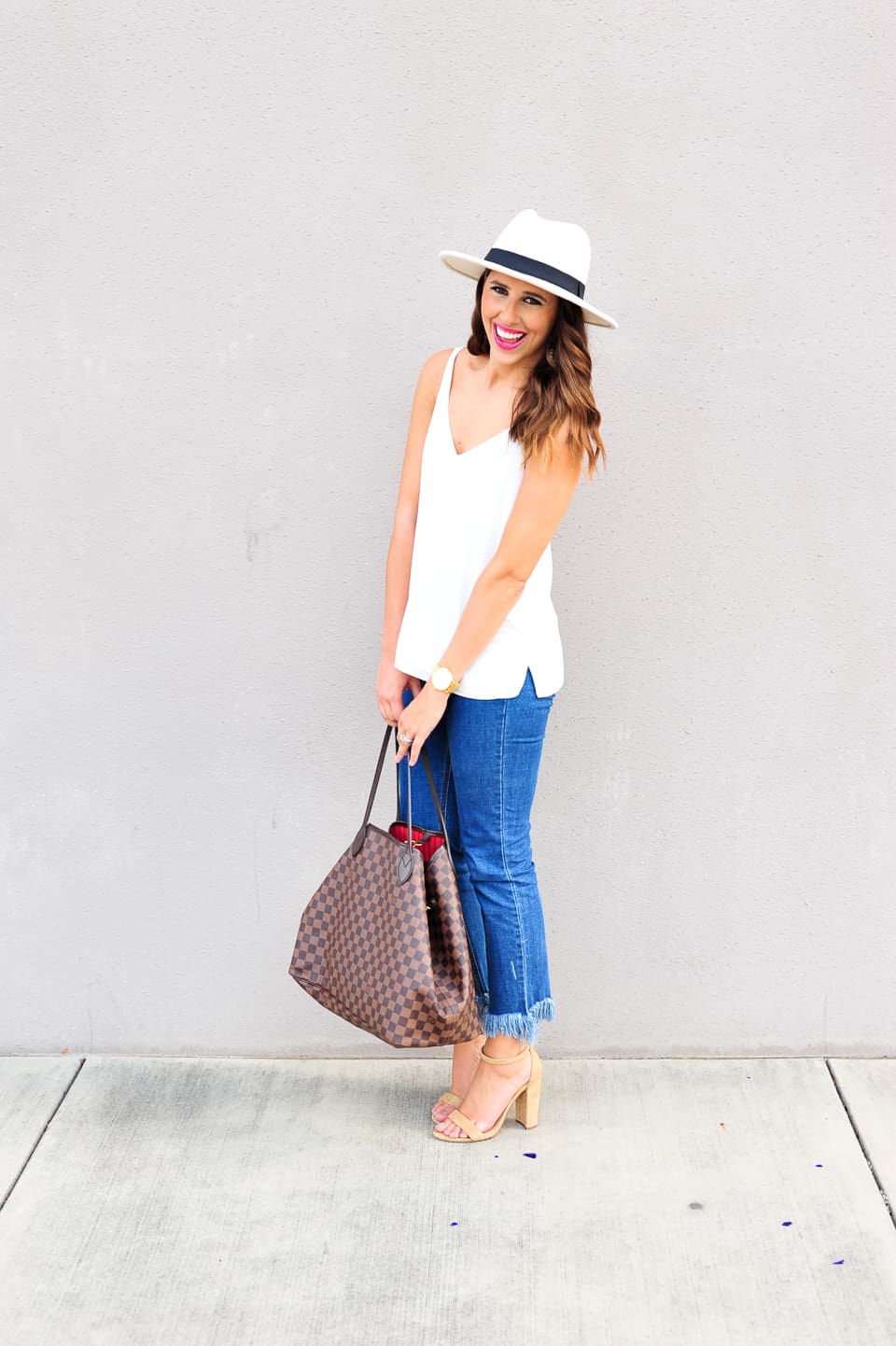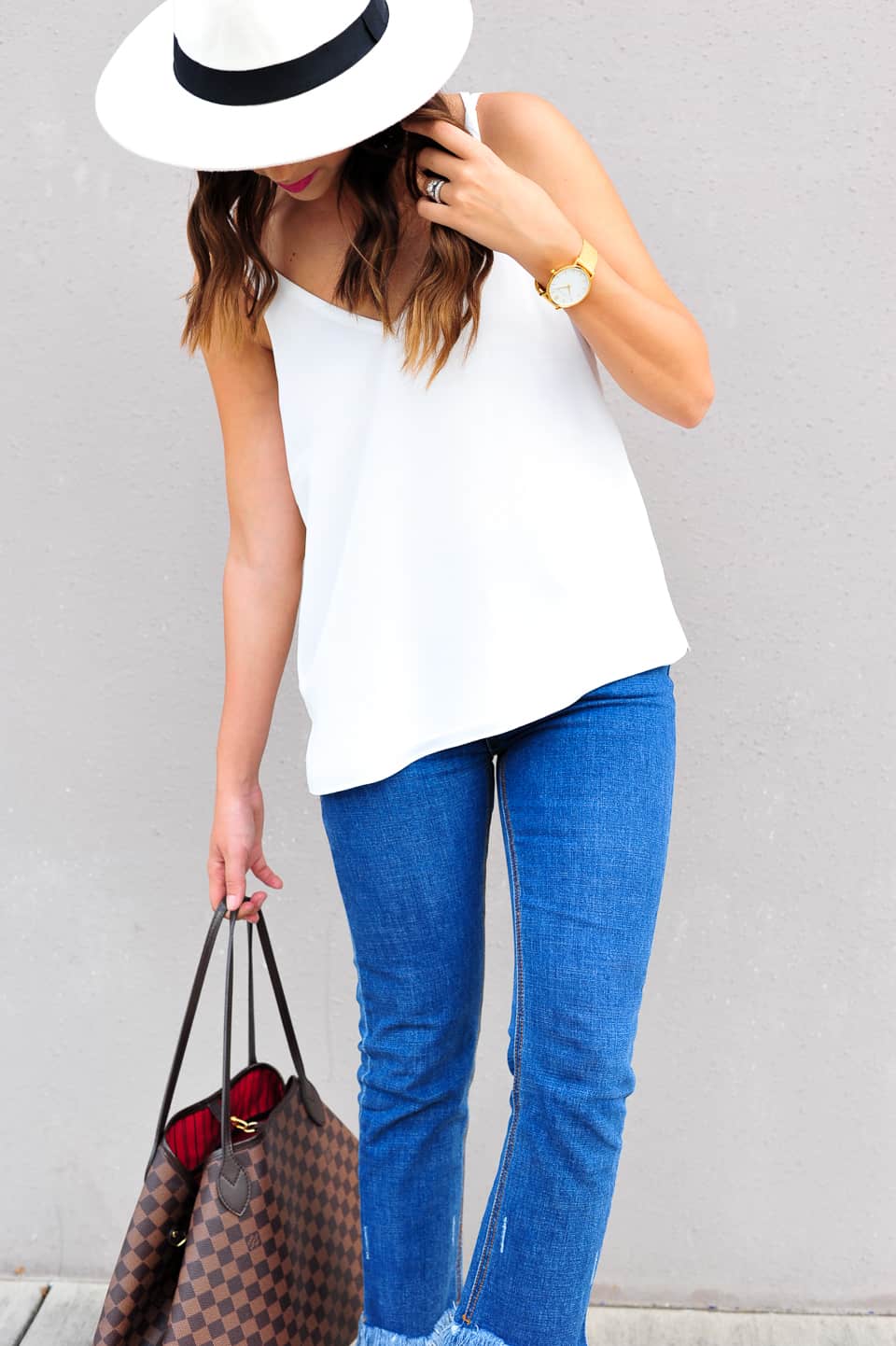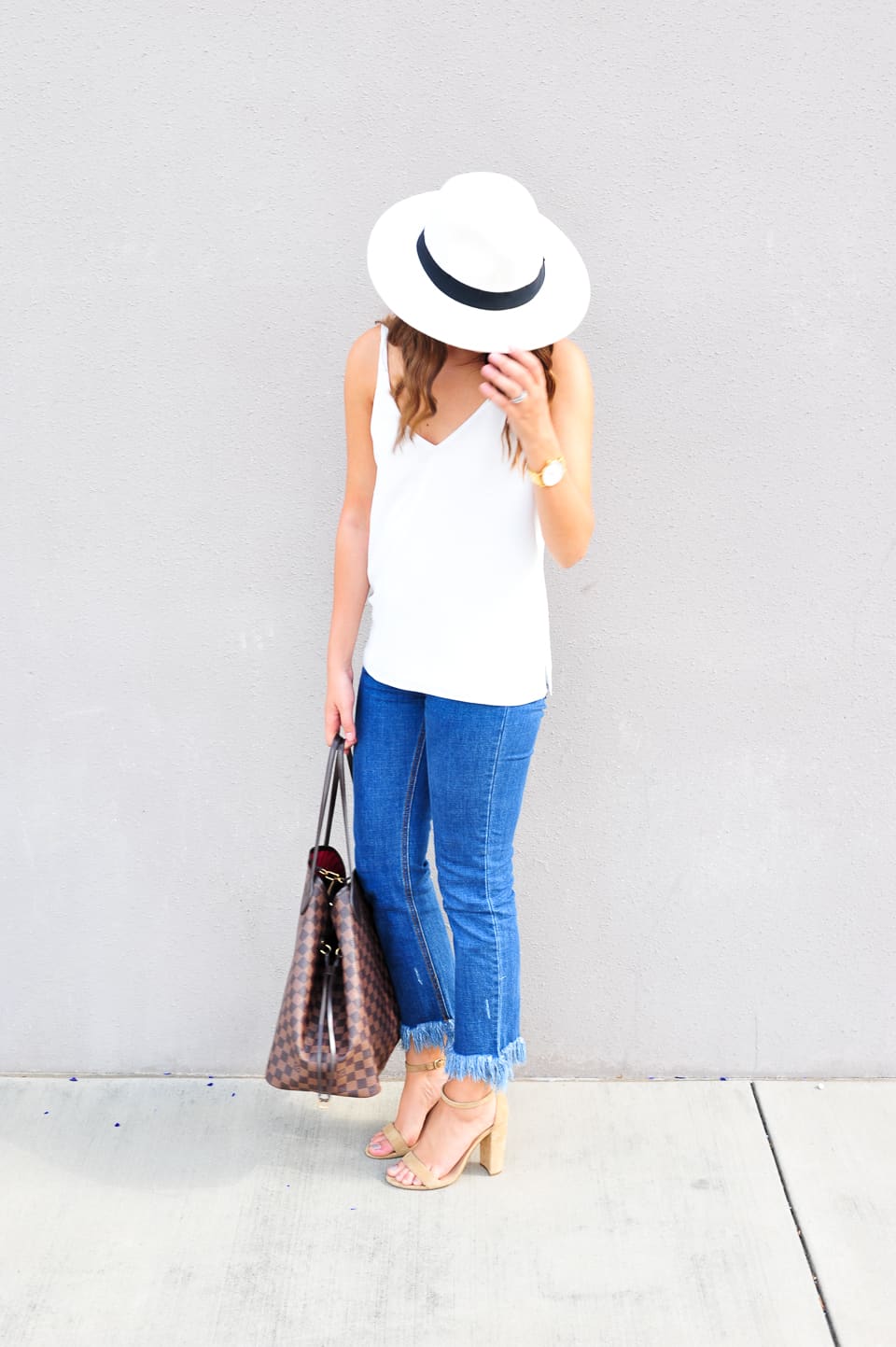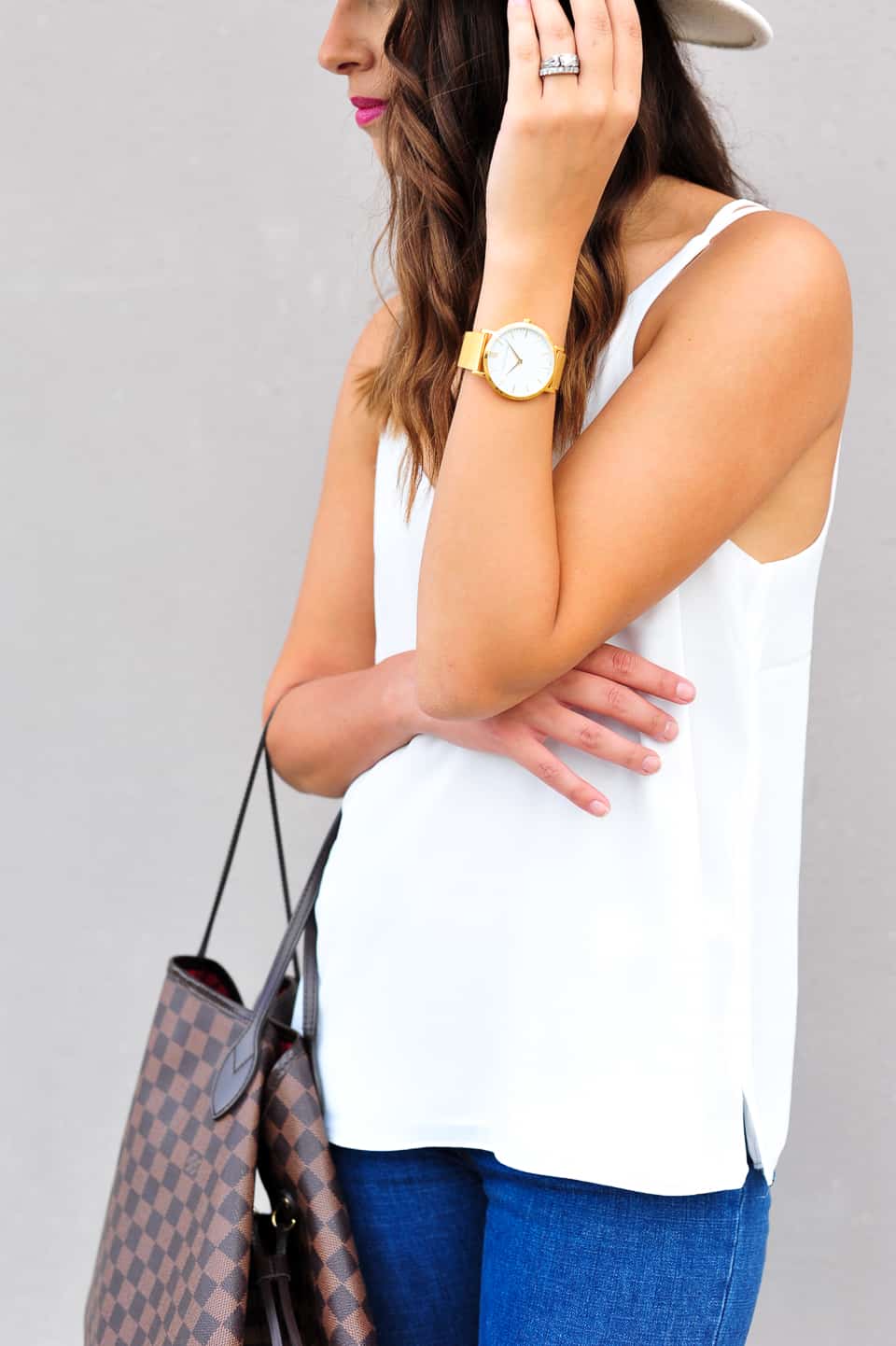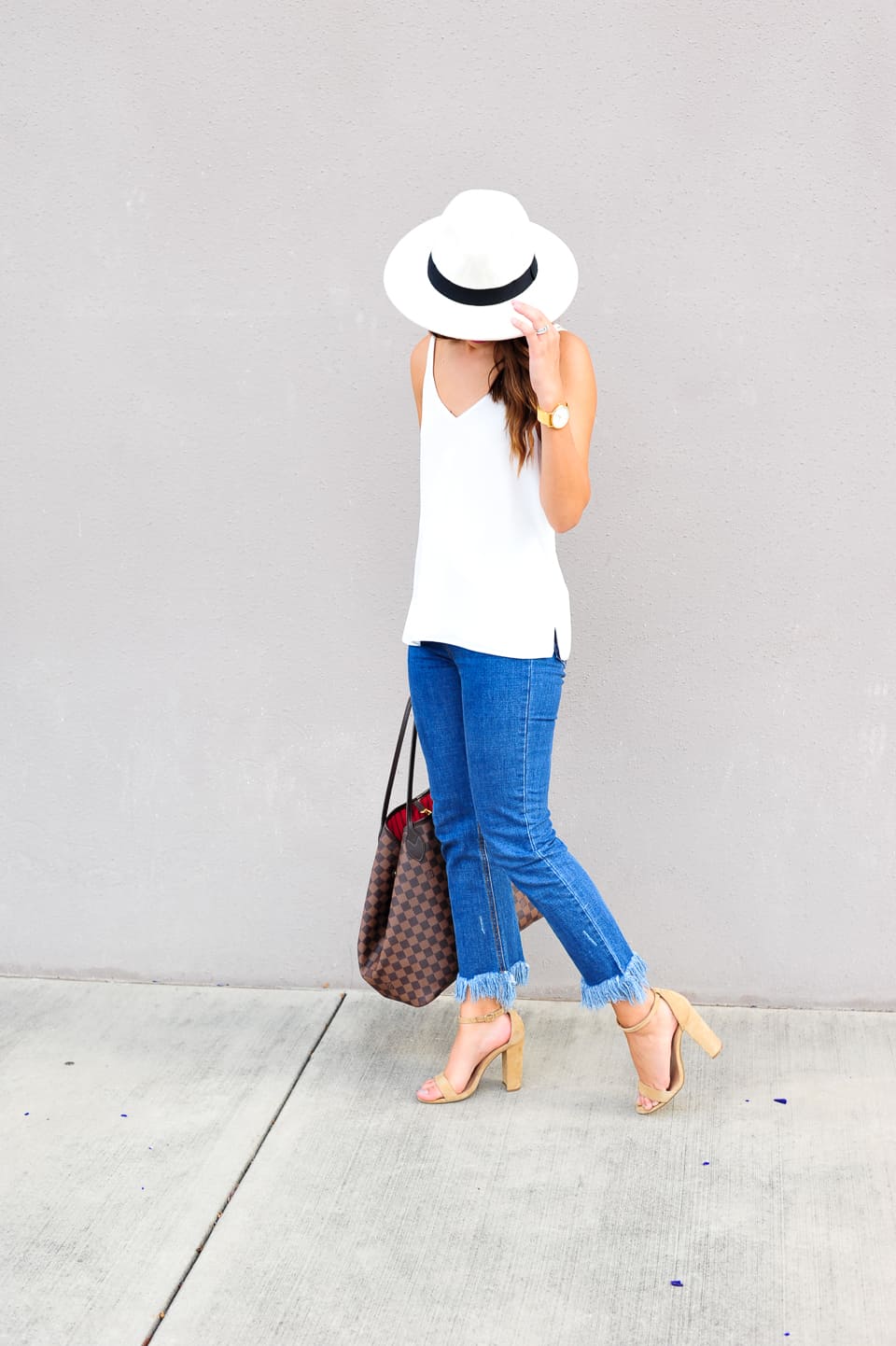 Top: Topshop | Jeans: Moon River | Watch: Larsson & Jennings | Hat: Fedora | Shoes: Steve Madden
Let me tell you about my best friend lately…. she's very on trend, the perfect stylish but not splurge price point, and makes a statement wherever I go ( I mean who wouldn't want to be offs with her)?! She is fringe galore and I am so excited she is back in stock because man oh man when she was sold out, I was sad for you. I have styled her a couple ways already and I can't wait to continue to show you how I style her (her = jeans if you haven't picked that up by now). Oh and for you colder temp gals, think a cardigan or a flannel with her. She is very high waisted so is the cutest when a tank like this one is tucked in, under a cardigan, and these slip ons!
My second best friend is my new Larsson & Jennings watch that I just got in. Let's call him a He and boy does he make me smile. The mesh strap is very on trend and the fact that I can adjust the strap at home, with out having to go to a watch guy, is my jam. I highly suggest looking into Larsson & Jennings if you are on a hunt for a new watch or for a Christmas gift for your special lady or man real life bff.
Now that I have introduced you two my two favorites of this week, happy Friday loves! I am flying back home from Dallas today and can't wait to see my hubs and puppy dog. Ted coaches flag football and that man takes his team to the play offs EVERY dang year. Talk about a proud couches wife over here. This weekend wraps up his year of coaching at Veritas and I just love him for that.