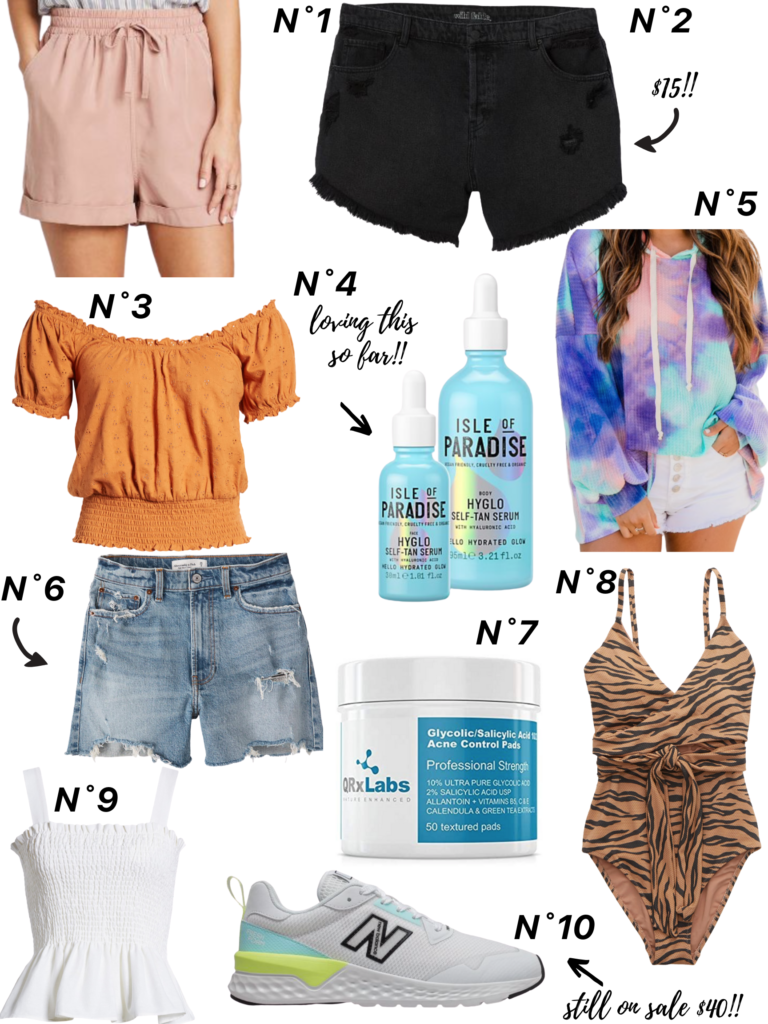 1. Shorts: Easy shorts to throw and pair with! They come in a couple different colors and are super affordable!
2. Denim Shorts: Target shorts are always killing it! These are the ones I have in multiple colors, $15, and I have shared so many times!
3. Top: Worn this top a couple times different ways and really love. I really like the white color it comes in so I may order that one too!
4. Isle Of Paradise: They launched this product recently so still trying it out but so far loving it and especially for my face! It has hylaronic acid in it so it's super moisturizing.
5. Pullover: Still obsessing over tie dye and it all sells out so quick! This one is lightweight and still has full stock.
6. Shorts: These have quickly become one of my favorite shorts. The length is so good and makes them really comfortable to wear.
7. Face Wipes: I've been using these for a while and have only good things to say about them! Of course everyones skin is different so I can only tell you what works for mine!
8. Swim: AE swims have been killing it! The fit of this one is flattering and the color is cute.
9. Top: You always need a white little peplum top in your closet for summer!
10. Shoes: I can't believe these are still in stock and only $40!!