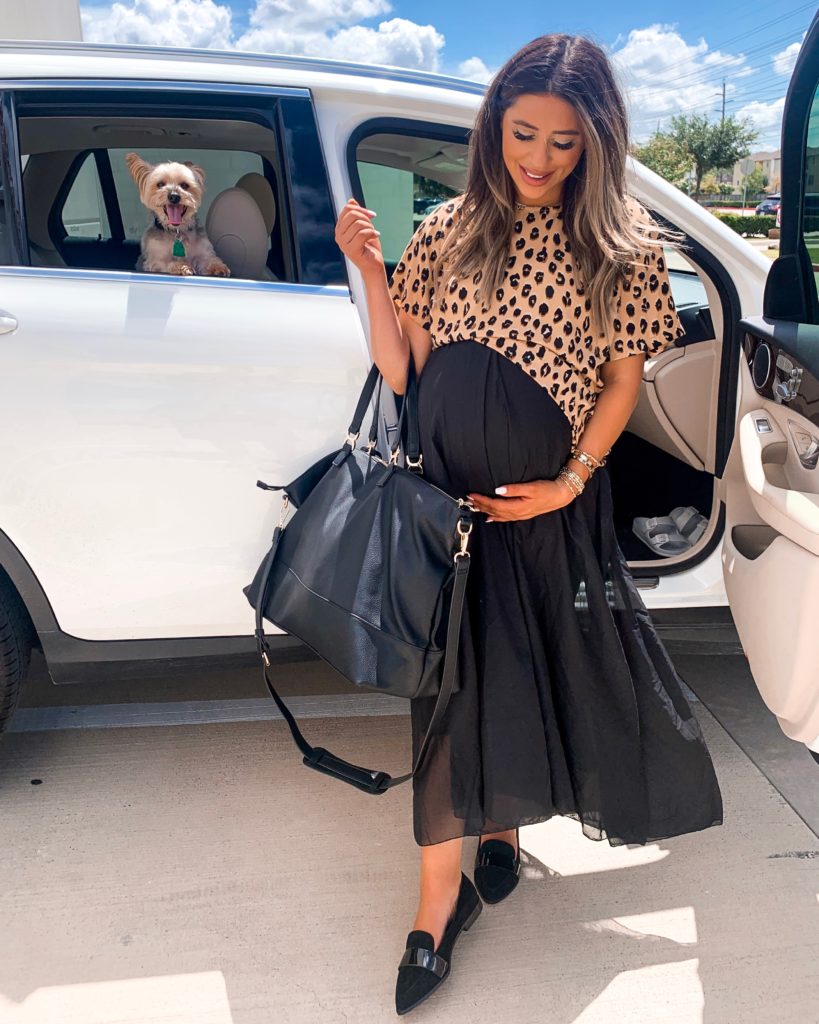 I asked y'all the other day what were some of your hospital musts so I am going to share a list of what I am packing + some of your ideas! You can decide for yourself what will work best for you and hopefully this will give you some ideas! You can find the post with the full suggestions here!
As far as what we are packing everything in, I think we decided on just one giant check in roller bag. We started packing in duffles and think it would be annoying to carry 2 duffles and the babies diaper bag so why not put them all in wheels and make it as easy as possible! I also will link the exact products I am taking but again you can just use this list as reference!
For Mama
Shower towel
Undies did not need these after labor for weeks lol
Depends mesh panties *(I also tried always descreet & I think I preferred that one better! The hospital also gives you some!)
Makeup cleanser & moisturizer
Toothbrush & toothpaste
Hair: brush, dryer, dry shampoo
*Chapstick – everyone said this was a must!
For Baby
Baby book for foot print etc
Hat
Going home outfit
Nursing Pillow – I just used a pillow! Wasn't necessary
Paci – we decided to not give her a paci until after a couple of weeks on earth so we didn't need one
For Dad
2 outfits
Undies, Socks, Etc
Tooth brush
Deodorant
Overnight bag
Ted bought this speaker for music jams & white noise maker
Misc
Chargers – long cords were HIGHLY requested
Computer to watch tv shoes – other people recommended a fire stick to plug into the hospital tv
Snacks
Gum
Jolly Ranchers or Mint to suck on
Camera – we have our iPhones but we also got the sprocket
File folder for paper work
Car seat
*A lot of y'all said the hospital will give you extra supplies like mesh undies, padsicles, any meds, diapers, etc so you won't need to go overboard and pack too much! Y'all also mentioned that you can take some of these supplies home so be sure to leave some room in your suitcase!
I feel like thats it for me! Again you can decide for yourself what works and doesn't work. I have always and will always be an over packer and will just feel way better over packing so that is my plan! Some mamas go to the hospital with nothing so really it's all in your hands!