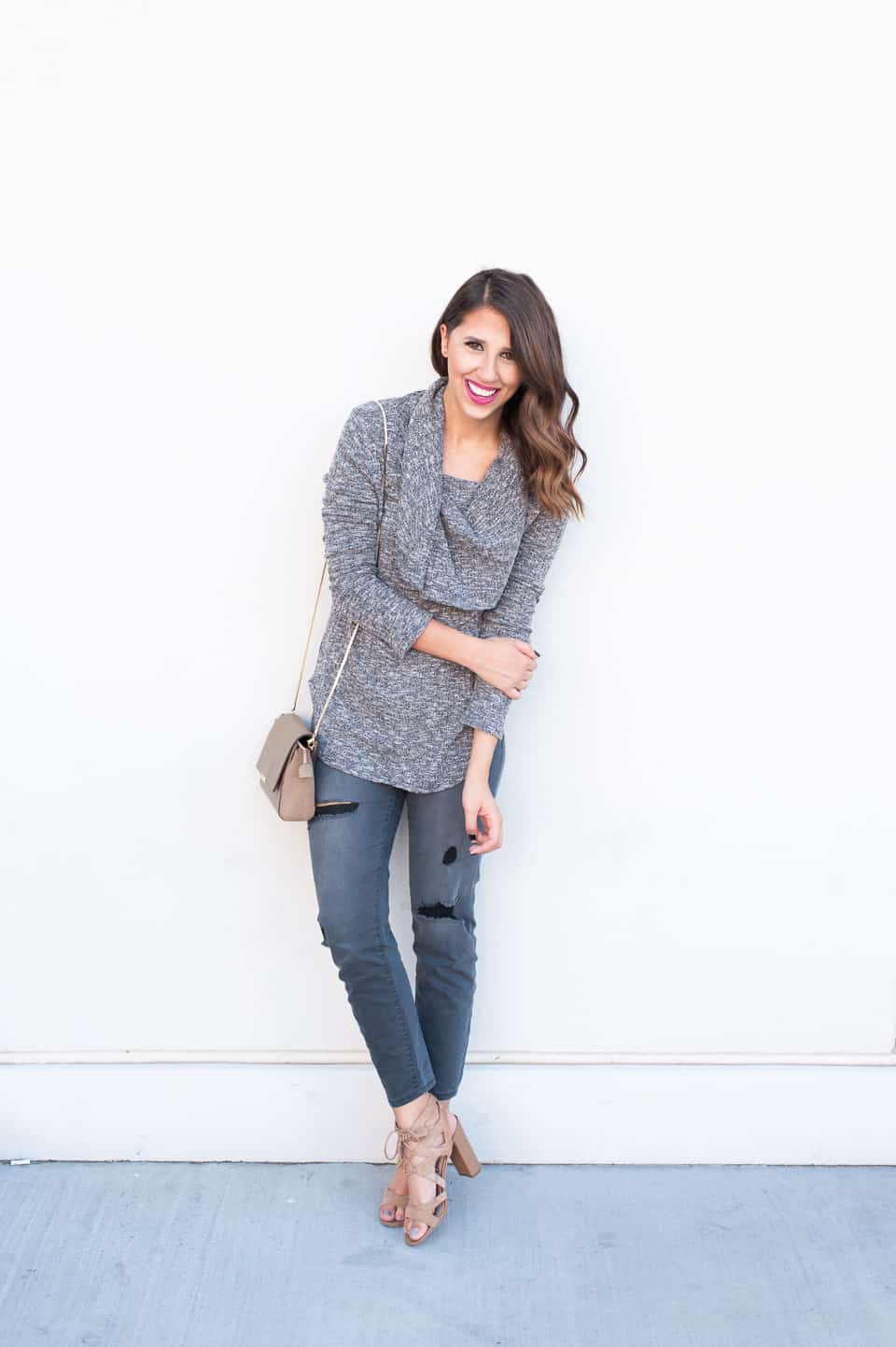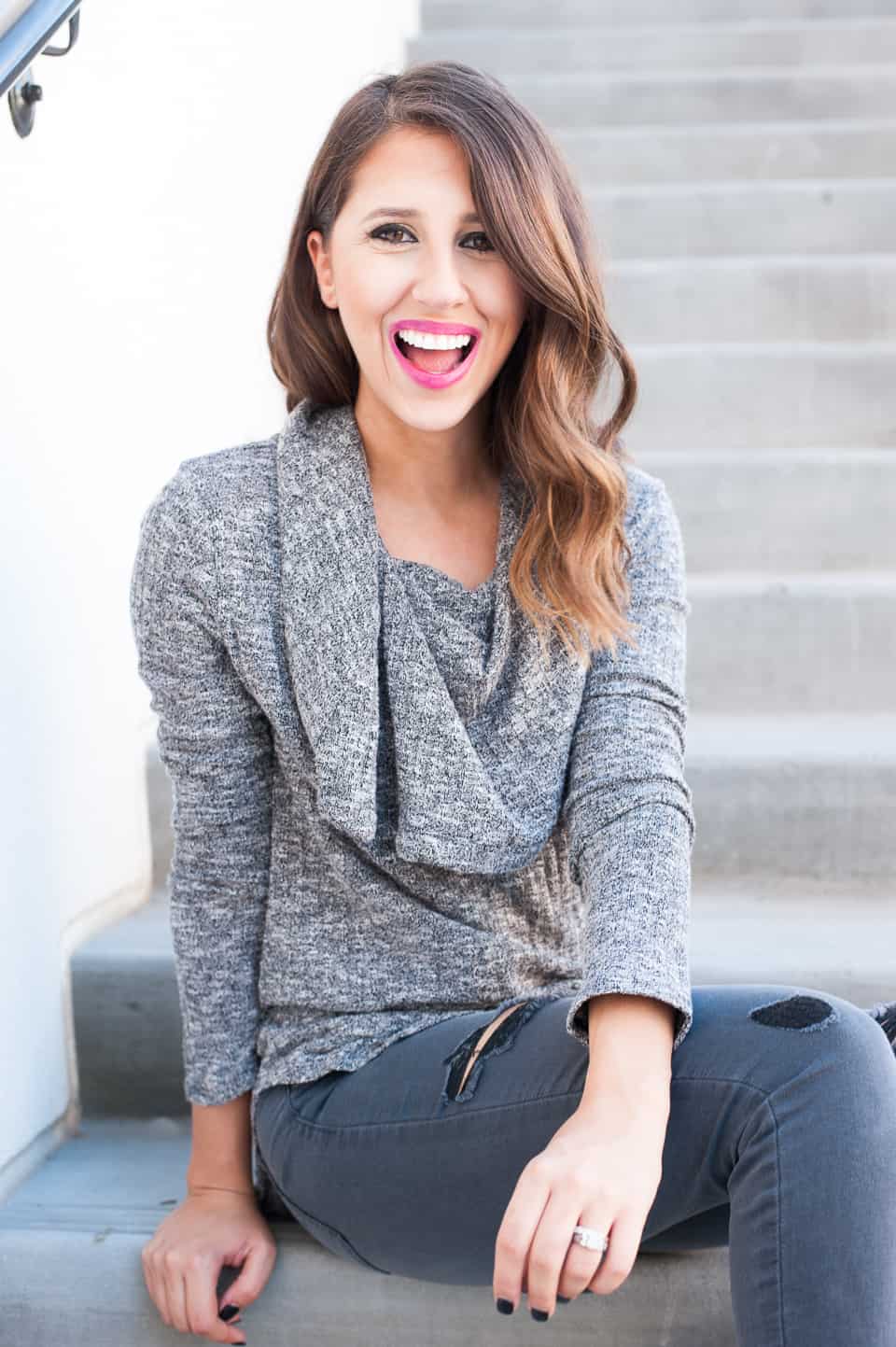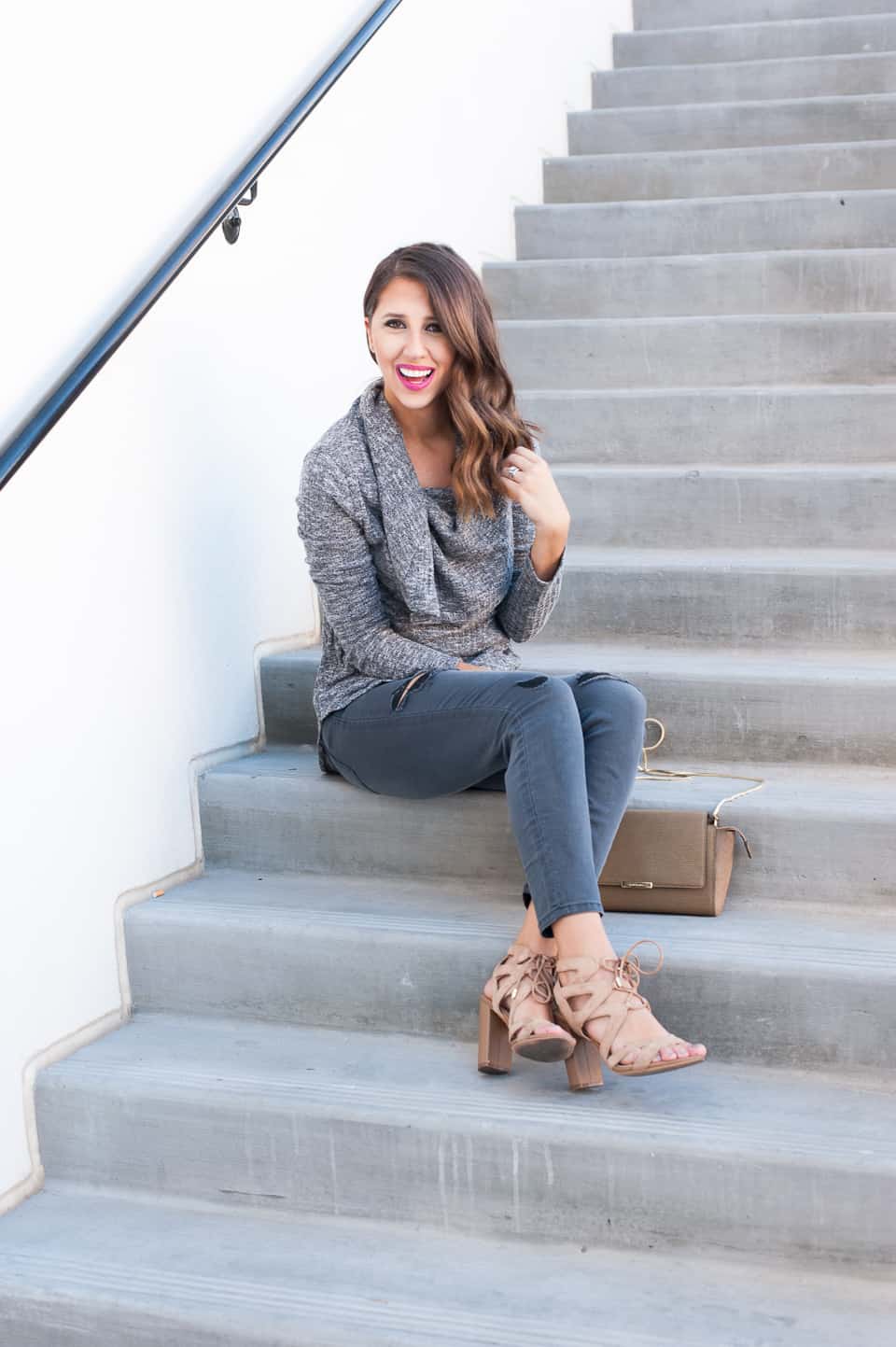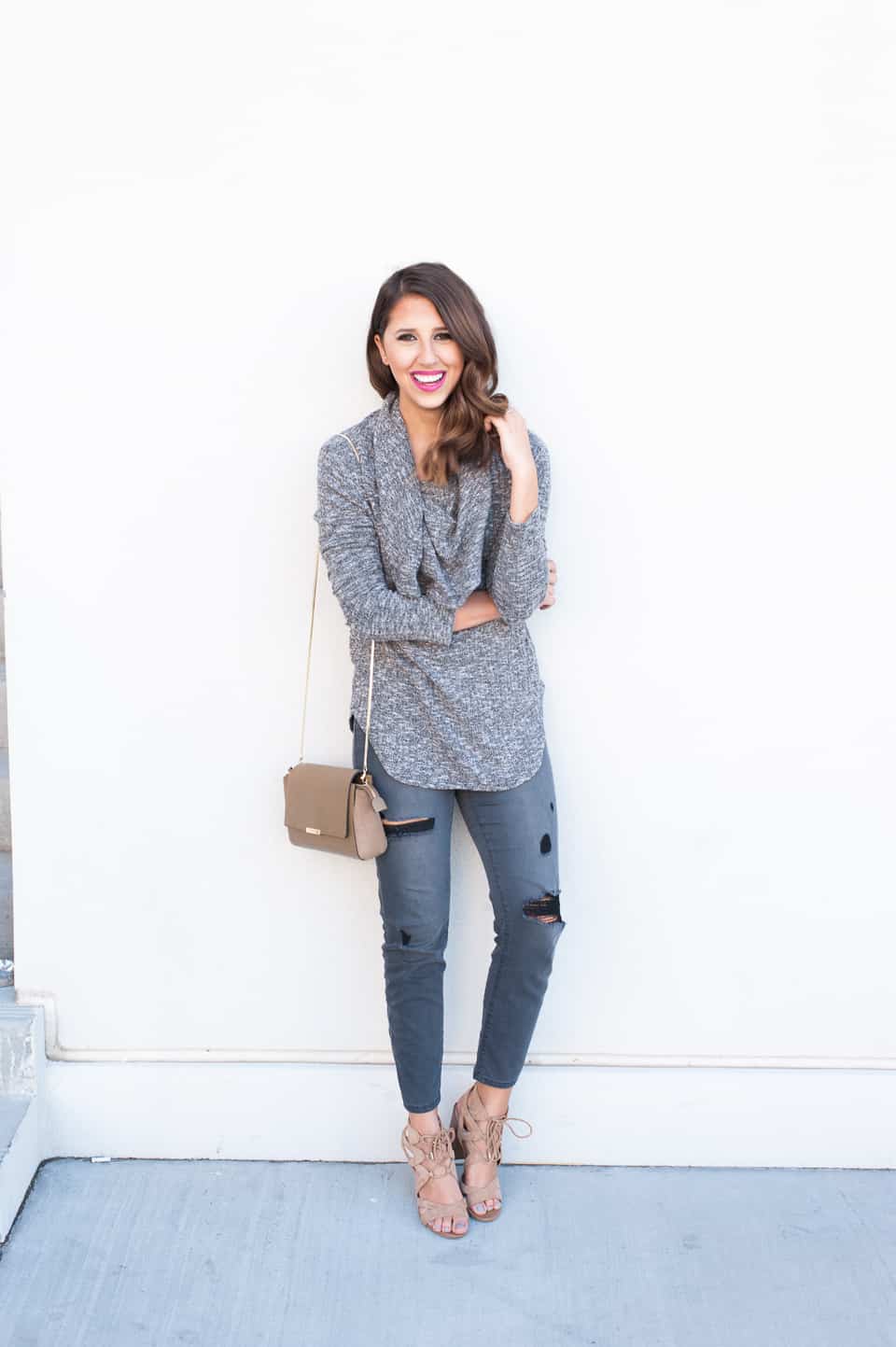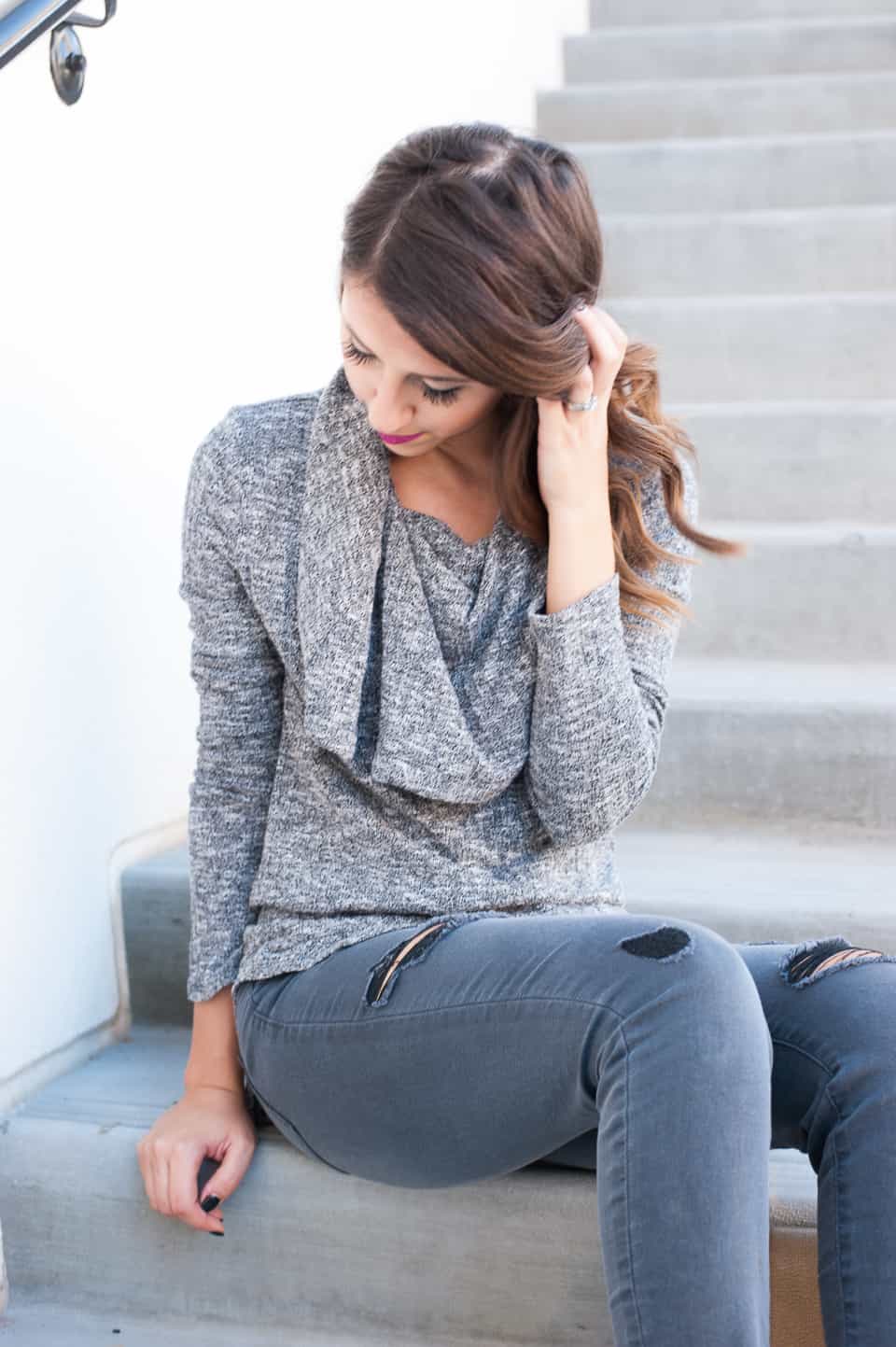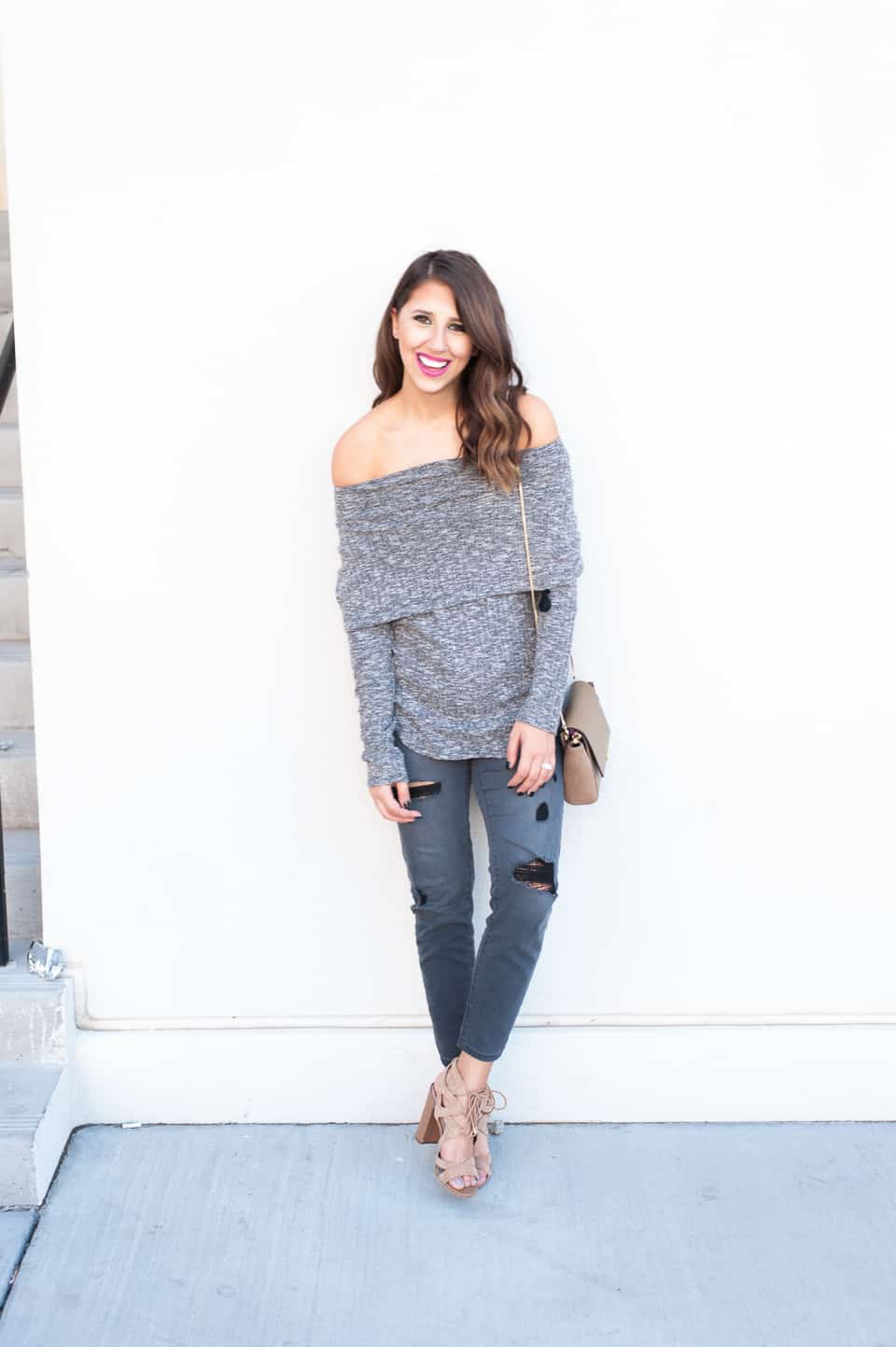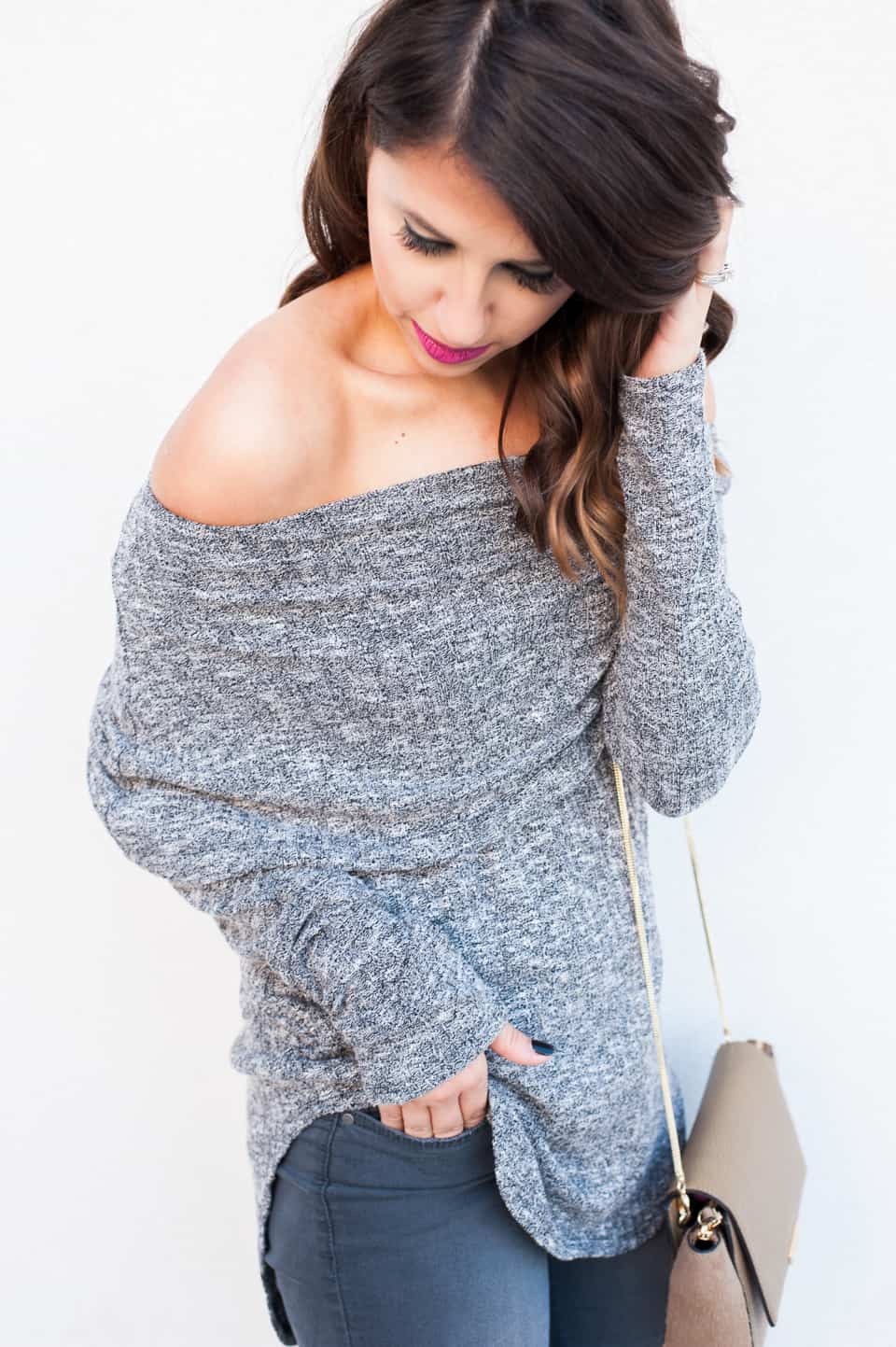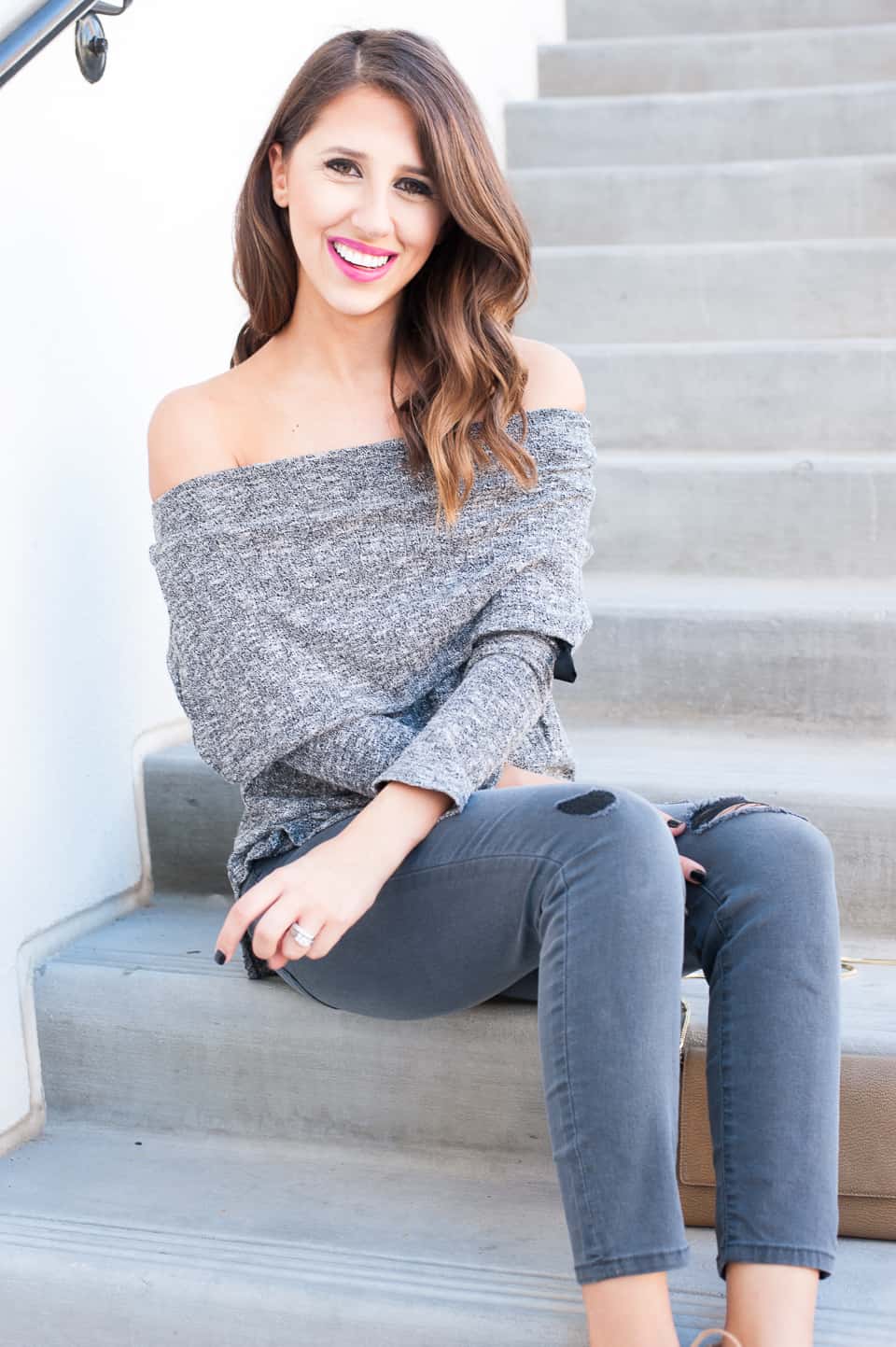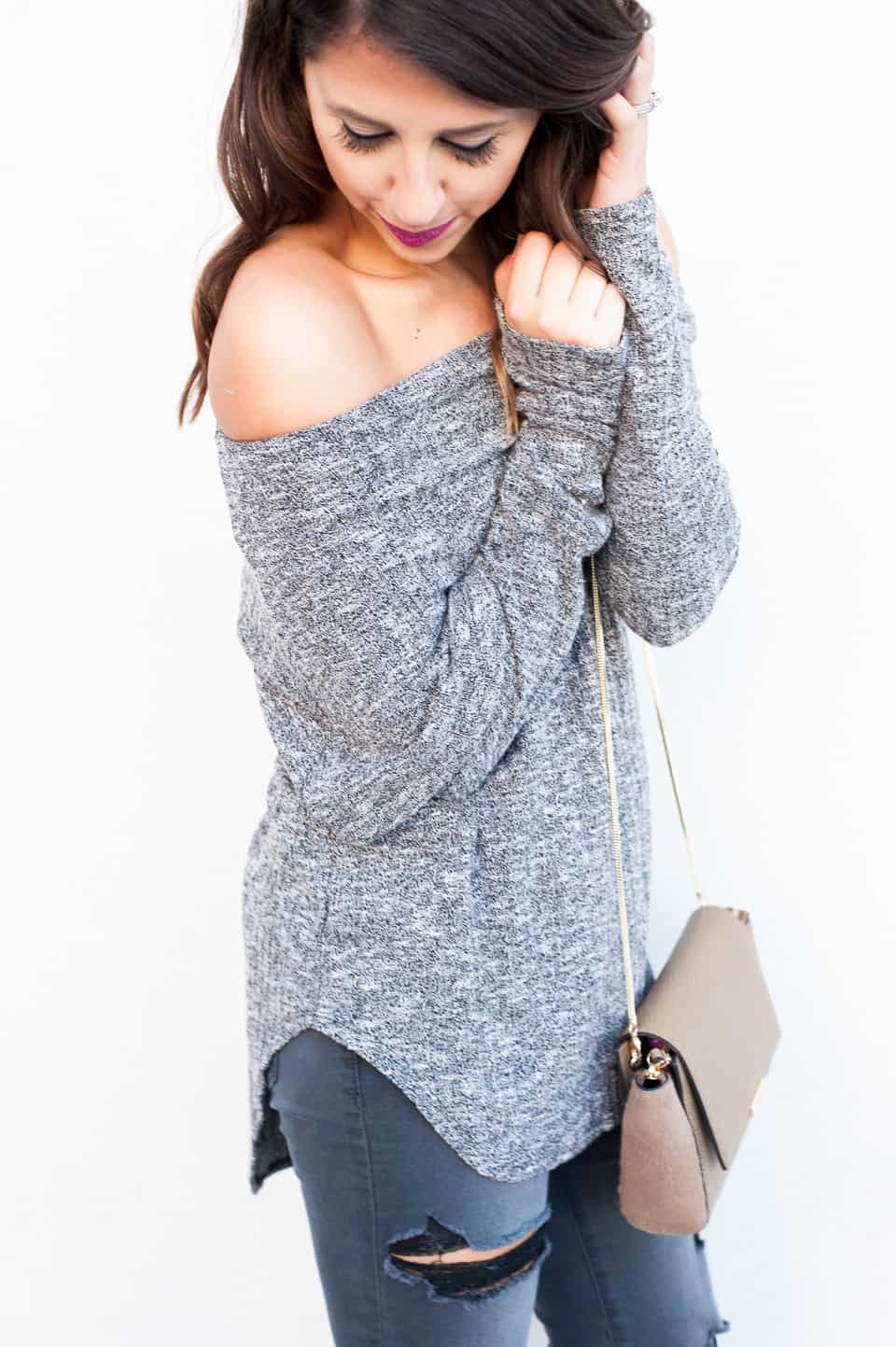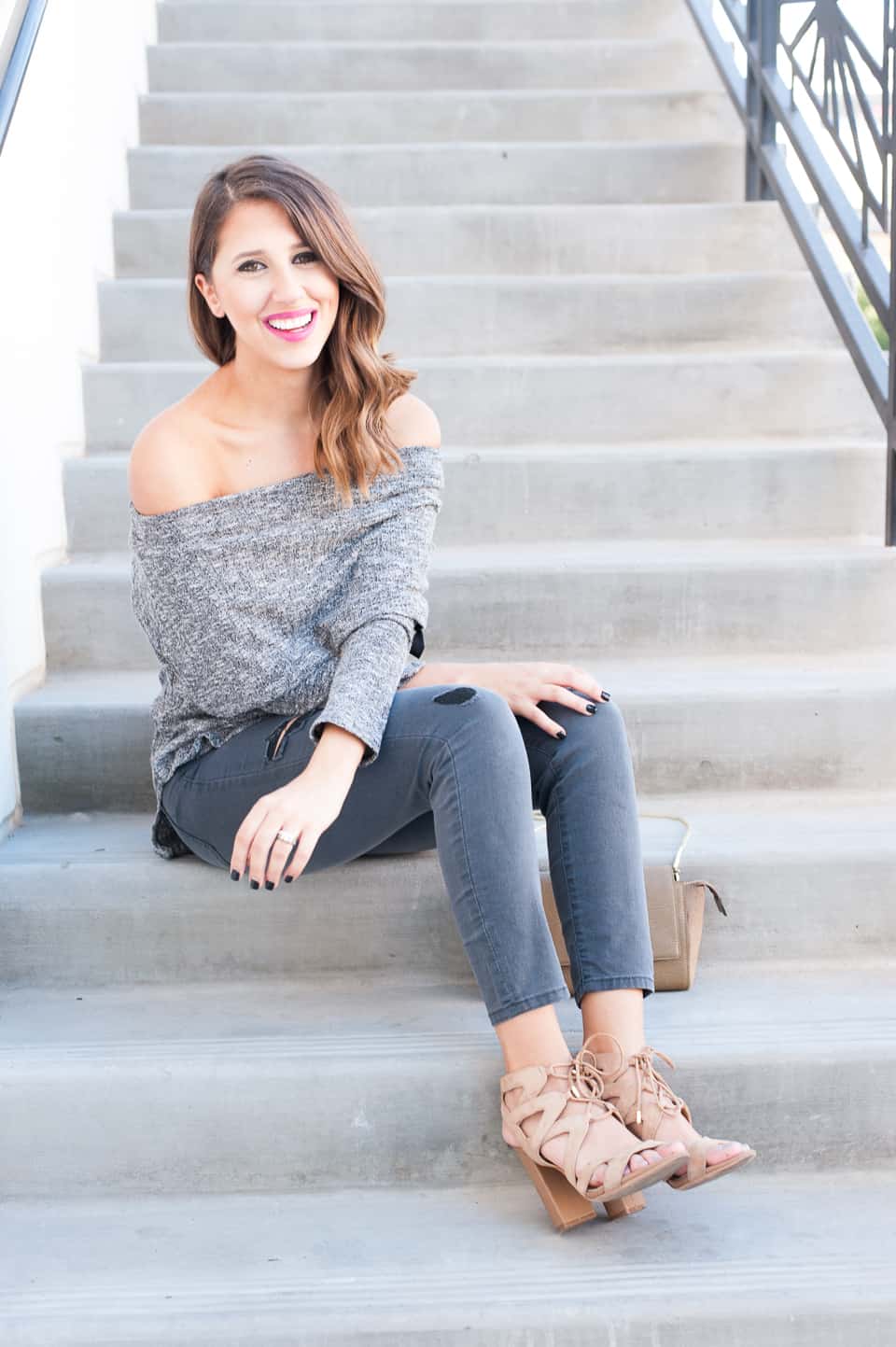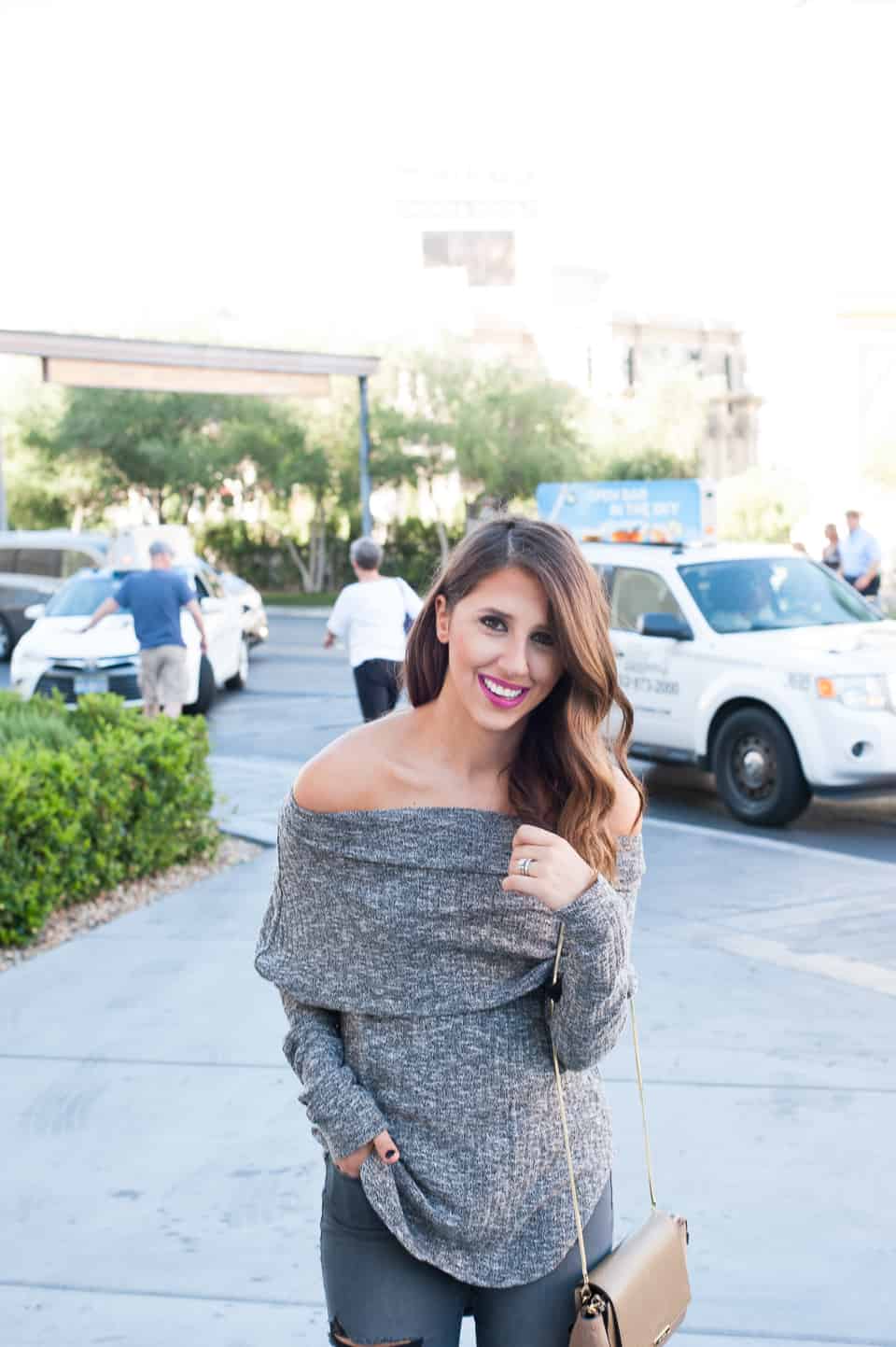 Sweater: Evys Tree | Pants:  Similar | Shoes: Sam Edelman | Purse: Henri Bendel 
I couldn't wait to share this top because I am in awe of how great it is. I may have worn this top twice in the past two days, one time on the plane and then for dinner last night. I love when tops are genius and this versatile top is just that. It has a string to be able to tighten the neck for a cowl look (first set of photos) or you can untighten the string for an off the shoulder look (my favorite). The cowl was perfect for keeping me warm on my plane ride to Las Vegas and the OTS was perfect look for a night out in Vegas. I love playing with the monochromatic look with gray pants but bringing in some soft colors like the shoes and purse to break up the look.
Cheers from Vegas! We have a whole lot of nothing planned and I am so excited for it. Well we have Mr. Olympia (body building thing) but thats only on Saturday! We came a couple of years ago and Ted loved it. It's funny I joke saying last week was my week to see fashion shows and inspirational bloggers and this week it's his to stalk body builders and see them compete. See you next week for some exciting stuff!