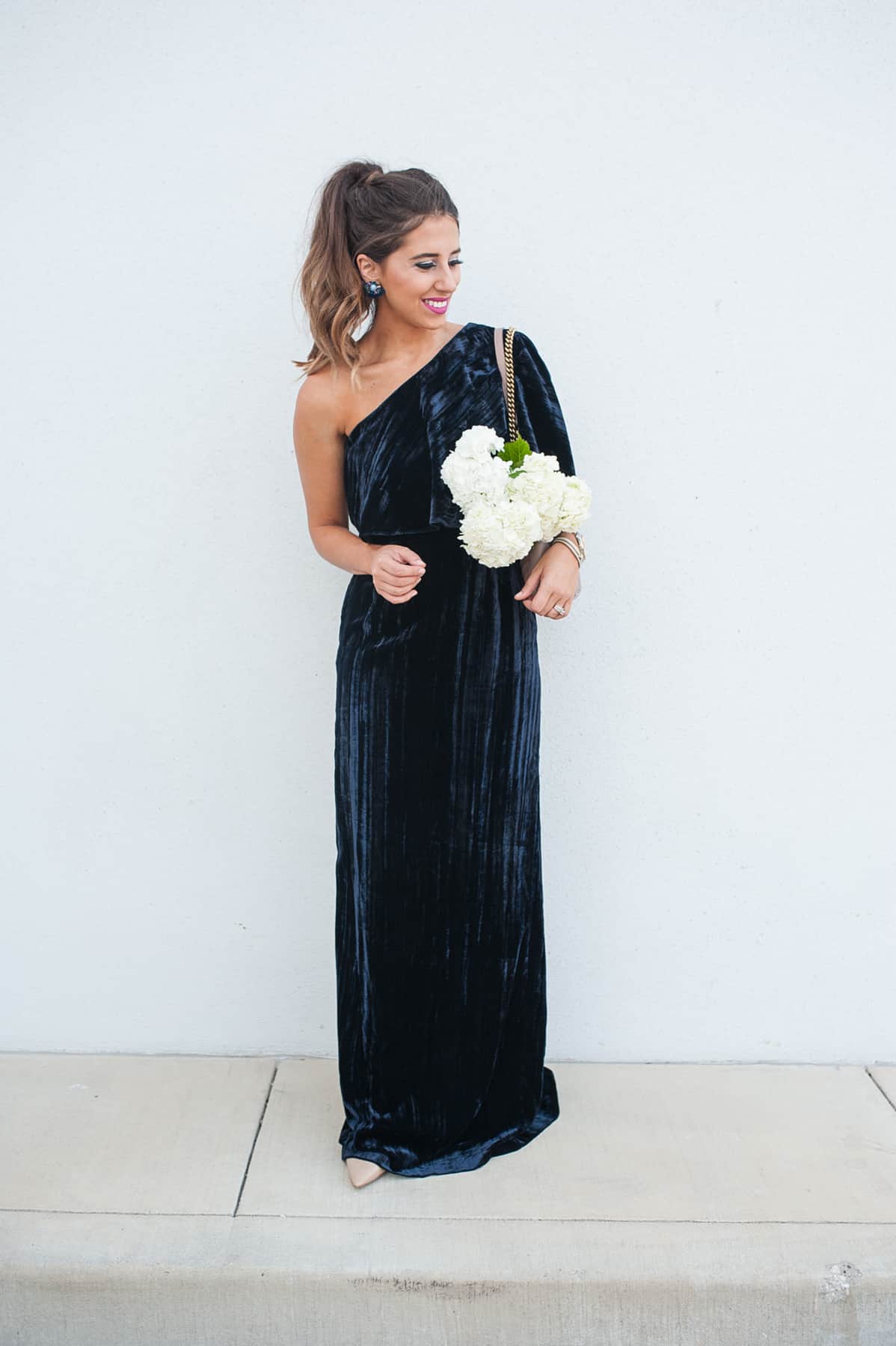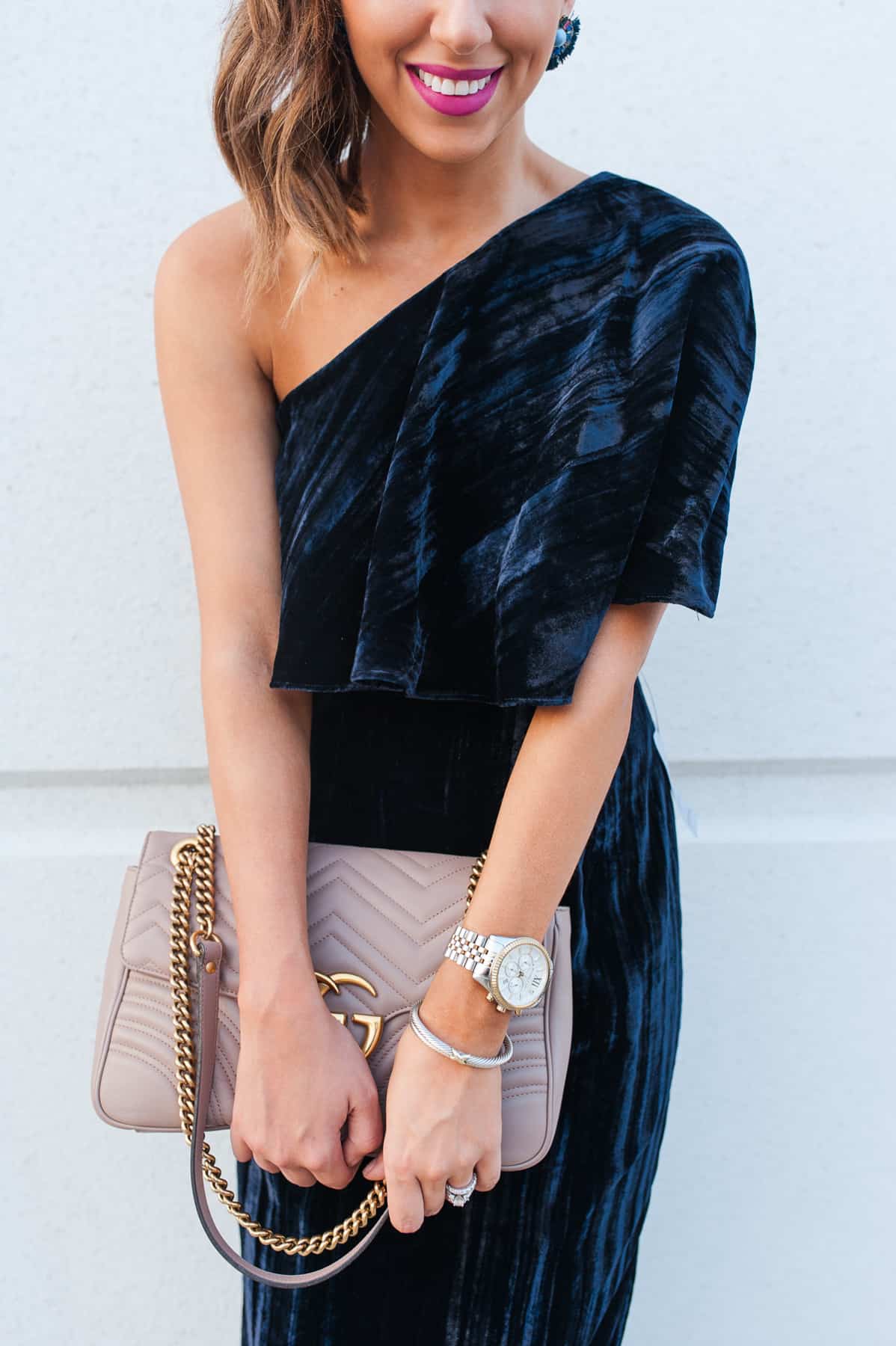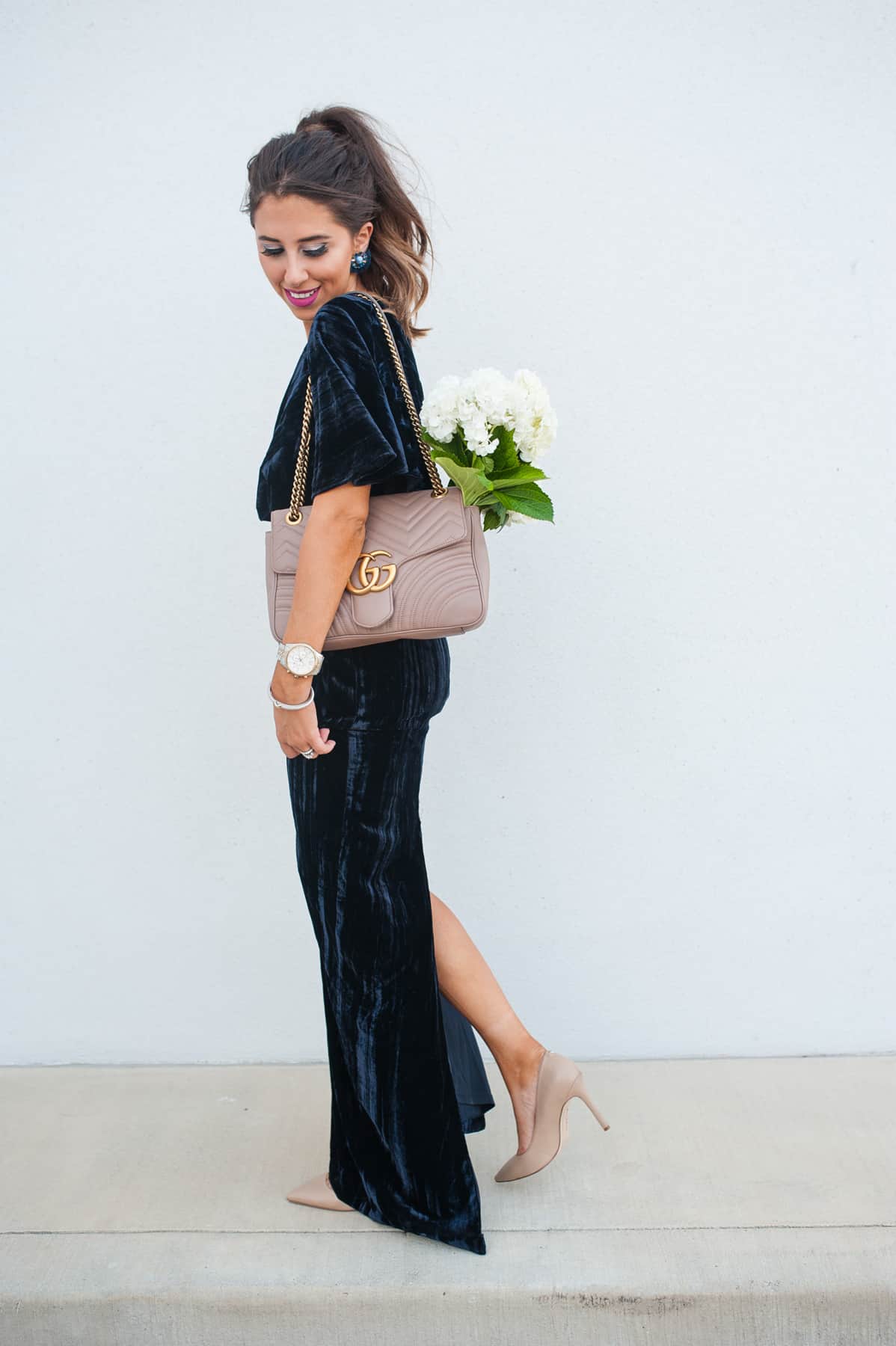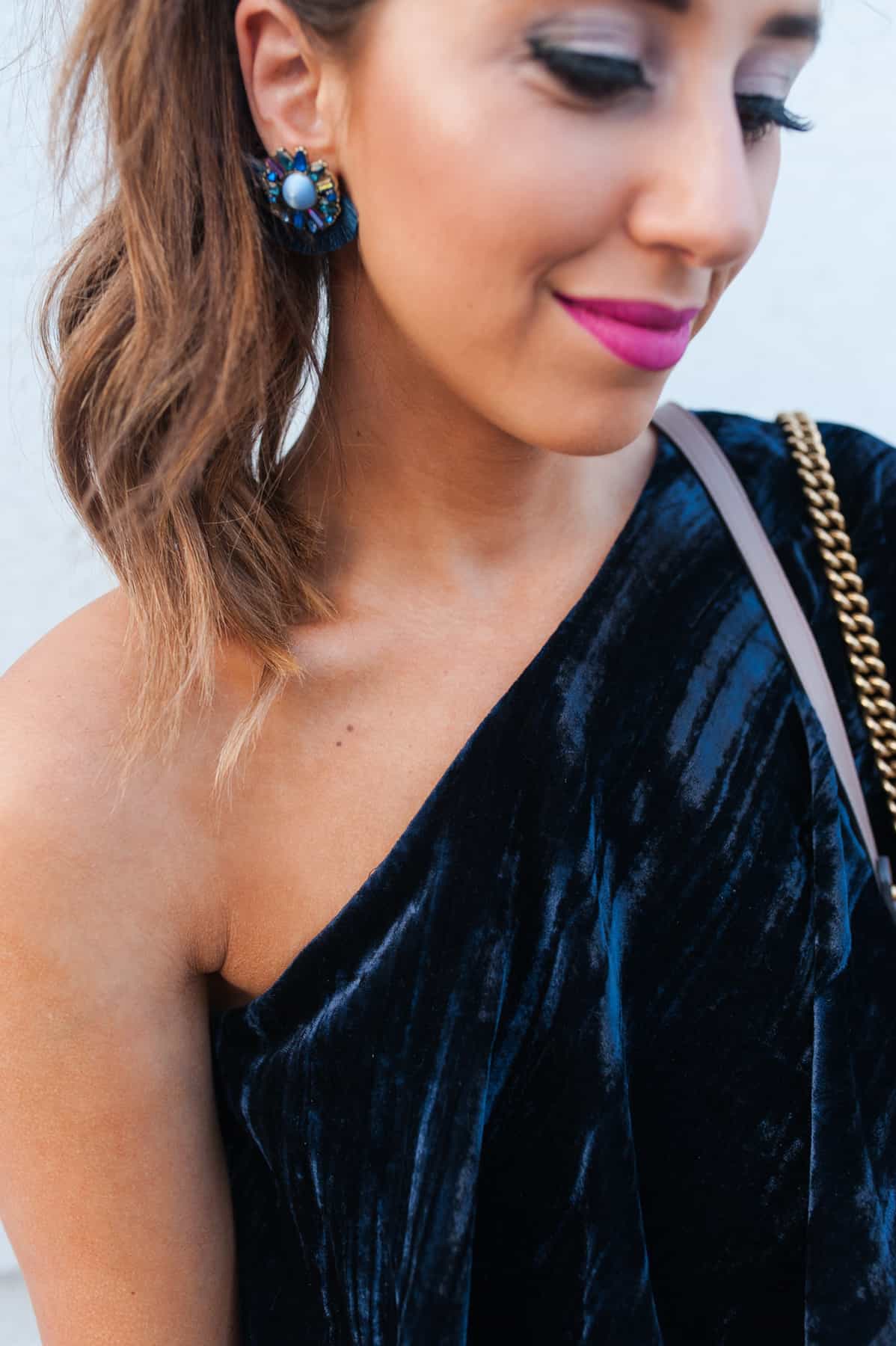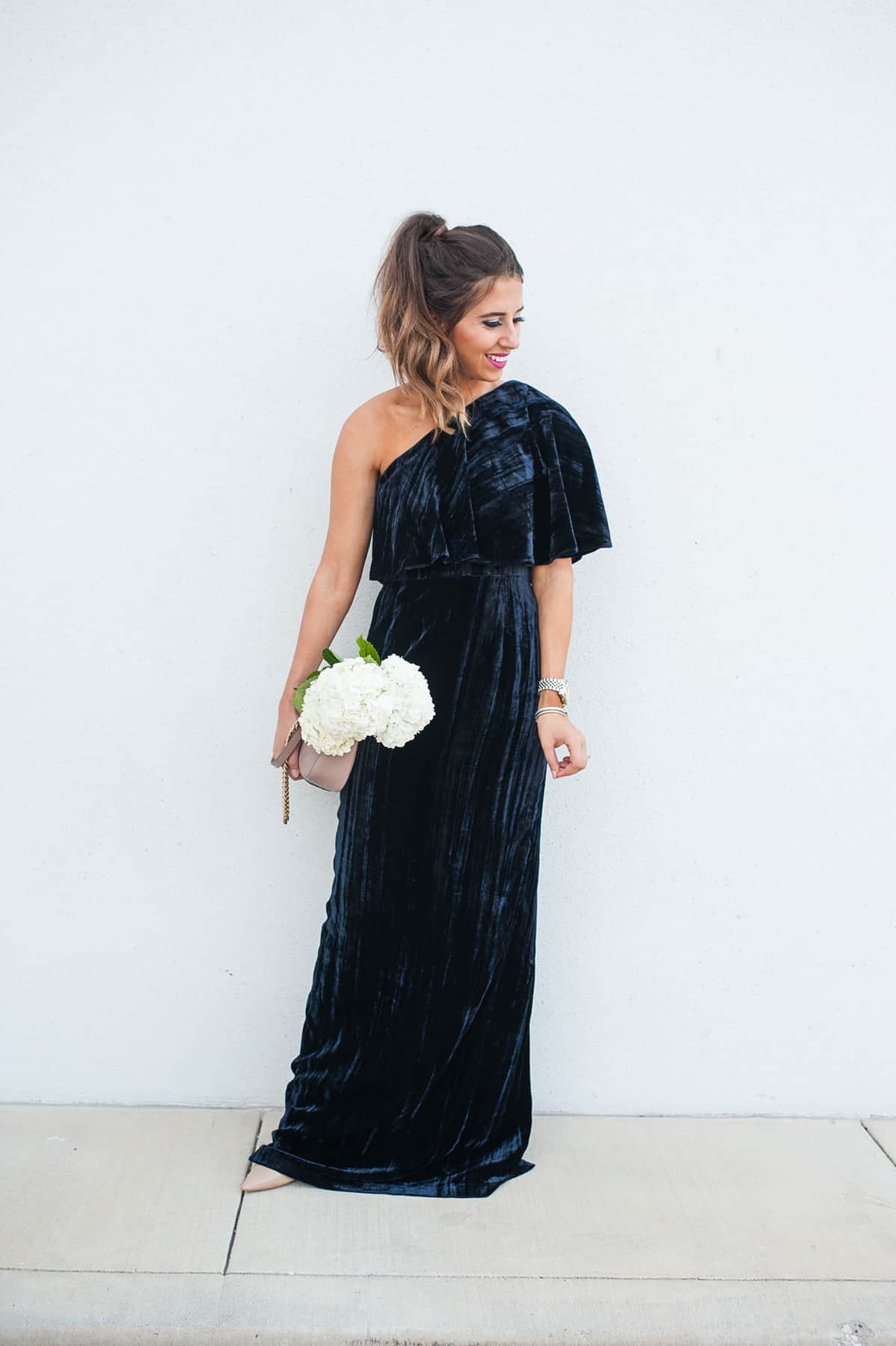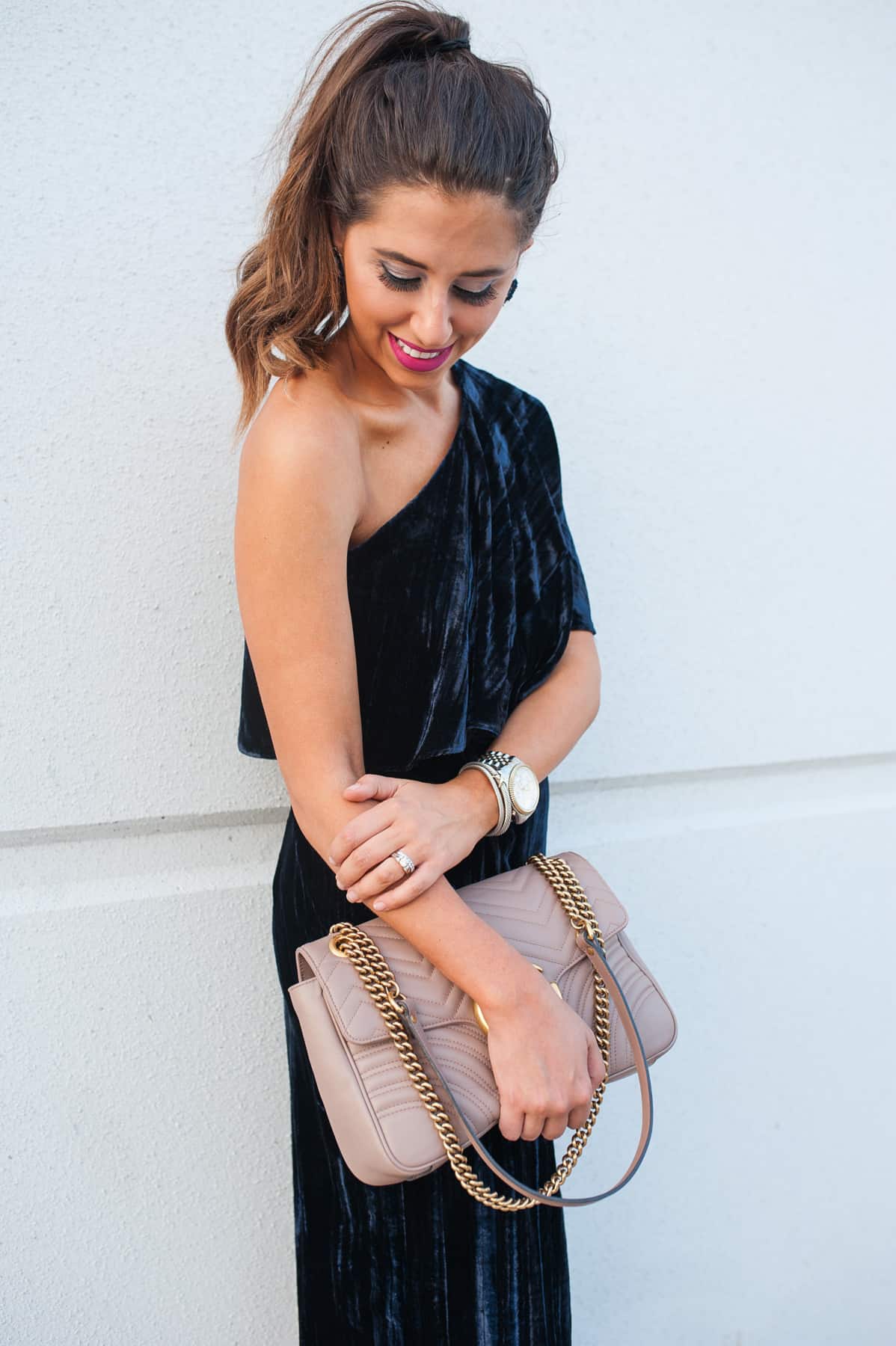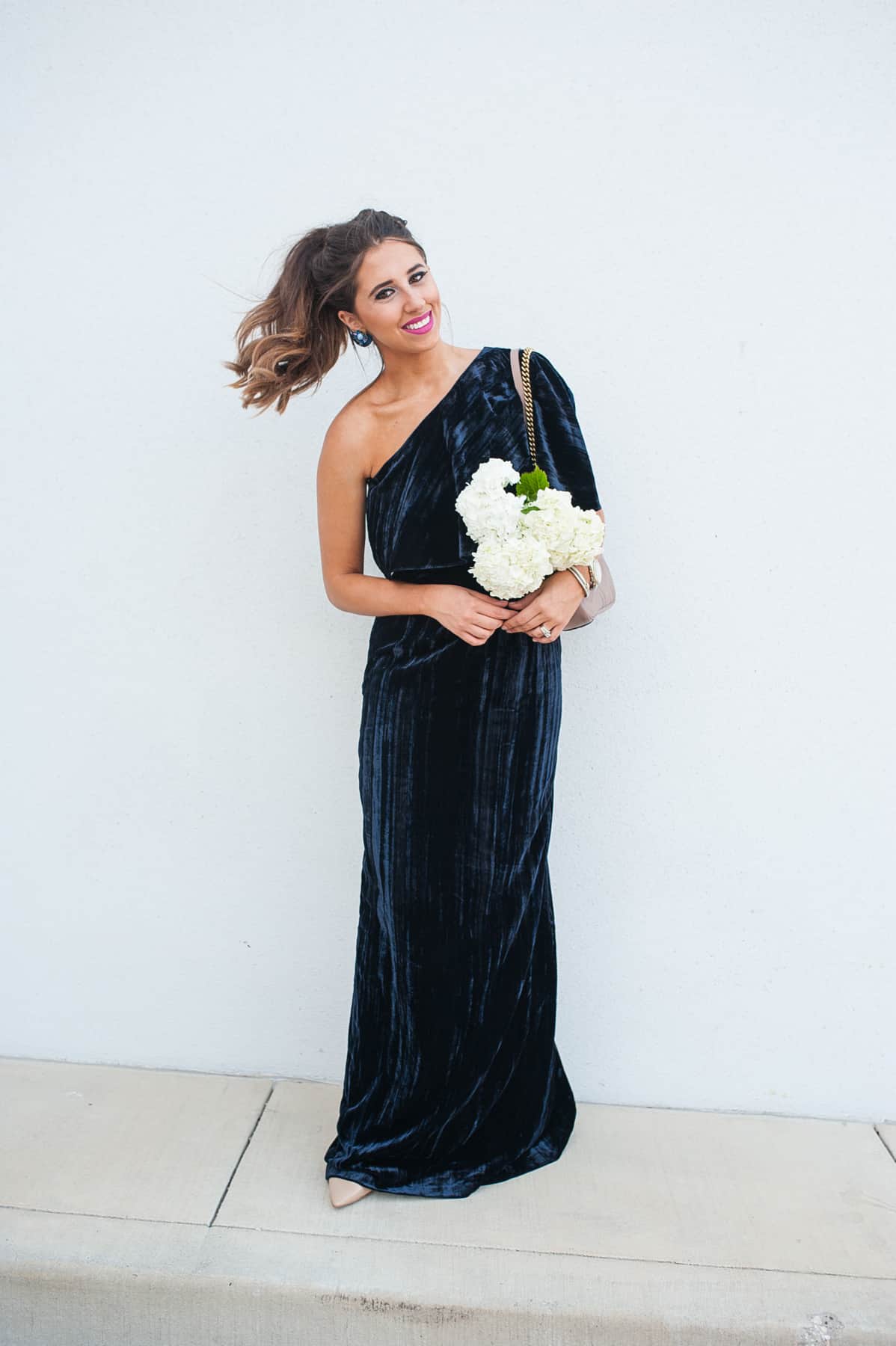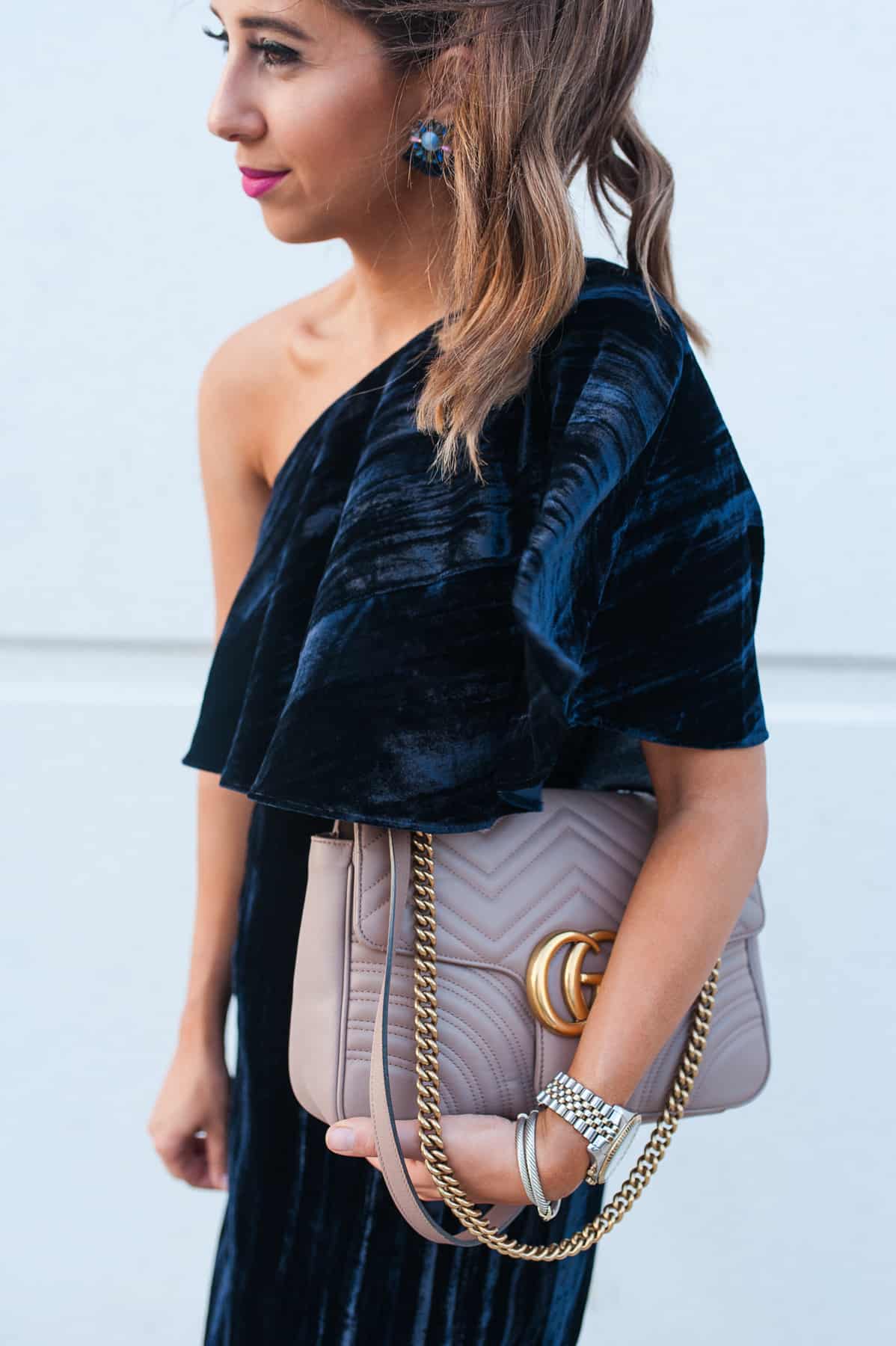 Dress: Adrianna Papell | Earrings: Bauble Bar | Shoes: Sam Edelman | Purse: Gucci |  Watch: Michael Kors | Bracelet: David Yurman | Bracelet: David Yurman  
Event season is definitely on it's way and my inbox has been flooded with save the dates! Being in the event world previously, everyone waits until quarter 3 to host Galas, luncheons, events, etc since everyone is way too busy traveling during the summer. Since I have been planning out my holiday calendar on what events to attend, I thought I would share my current favorite velvet gown for a ball / wedding / special event you maybe invited too before 2017 ends!
This babe is:
1. SO warm, I love it. It was actually my second option to wear to my cousins wedding a couple weeks ago in Colorado (see what I ended up wearing here). I couldn't part ways with it since I needed a warmer dress so I am keeping it for my next Gala!
2. ON trend, velvet and Navy. I think I beat the bush on the velvet trend lately since I have been wearing it in every other photo. IDK a part of me is so shocked because it has taken me a while to dive deep into all velvet and NOW look at me. I am in a full on velvet ball gown. I couldn't love it more even if I tried! I also think Navy is such a hot hot color right now!
3. SO flattering. I can see this dress working on all body types! I am wearing a size 2 and just fits like a glove yet the material is thick so I don't have to worry about sucking in, etc. I think this would even be such a pretty bridesmaid dress for a winter wedding. Ahh the possibilities!
Real quick with every and any event I know that I will be walking or standing a lot, I go for these heels. I now have them in black and tan and I can walk miles in them. They are pretty plain jane but trust me when I say I go for them ALL the time. More times than I should!
Happy Friday babes. Woohooo we made it to the weekend. I just so badly want a weekend where I can just be home and binge watch Netflix so I think that is what we are going to do! Especially since husband is preaching on Sunday, we always tend to hide out on sermon weekends so he can prep and I can catch up on sleep. I do have my lovely friends, Life to Lauren, wedding shower this weekend and I can't wait to celebrate her!