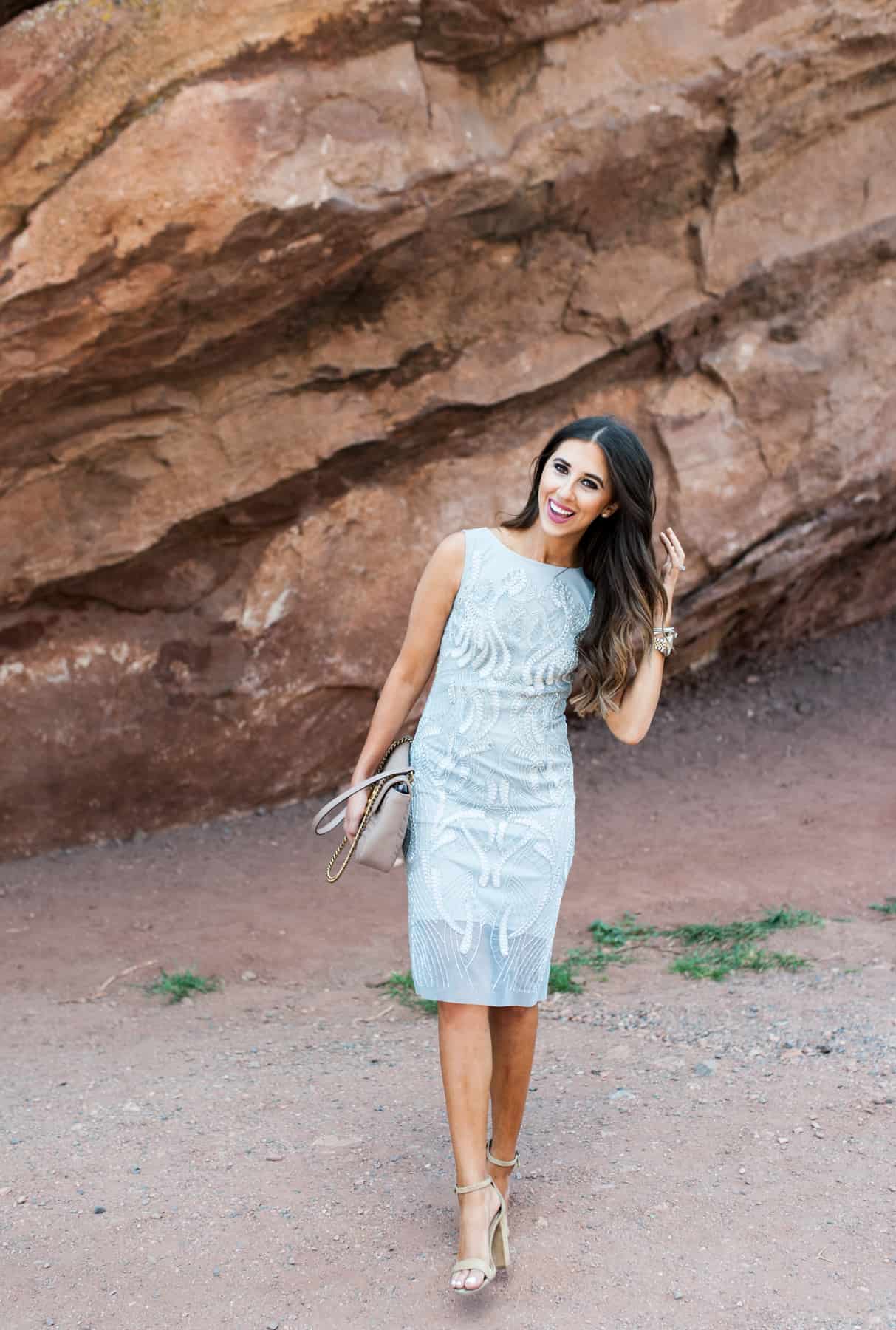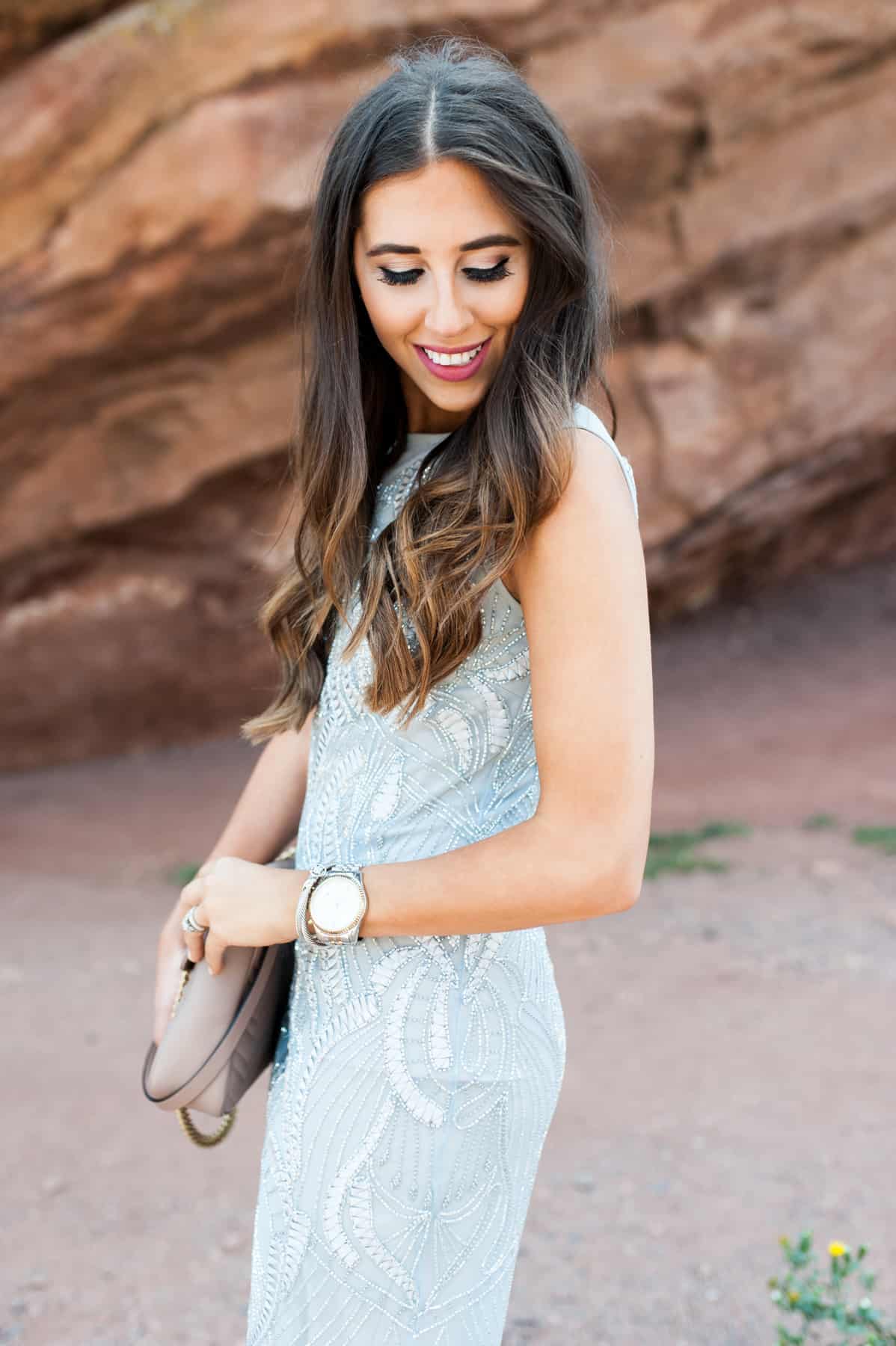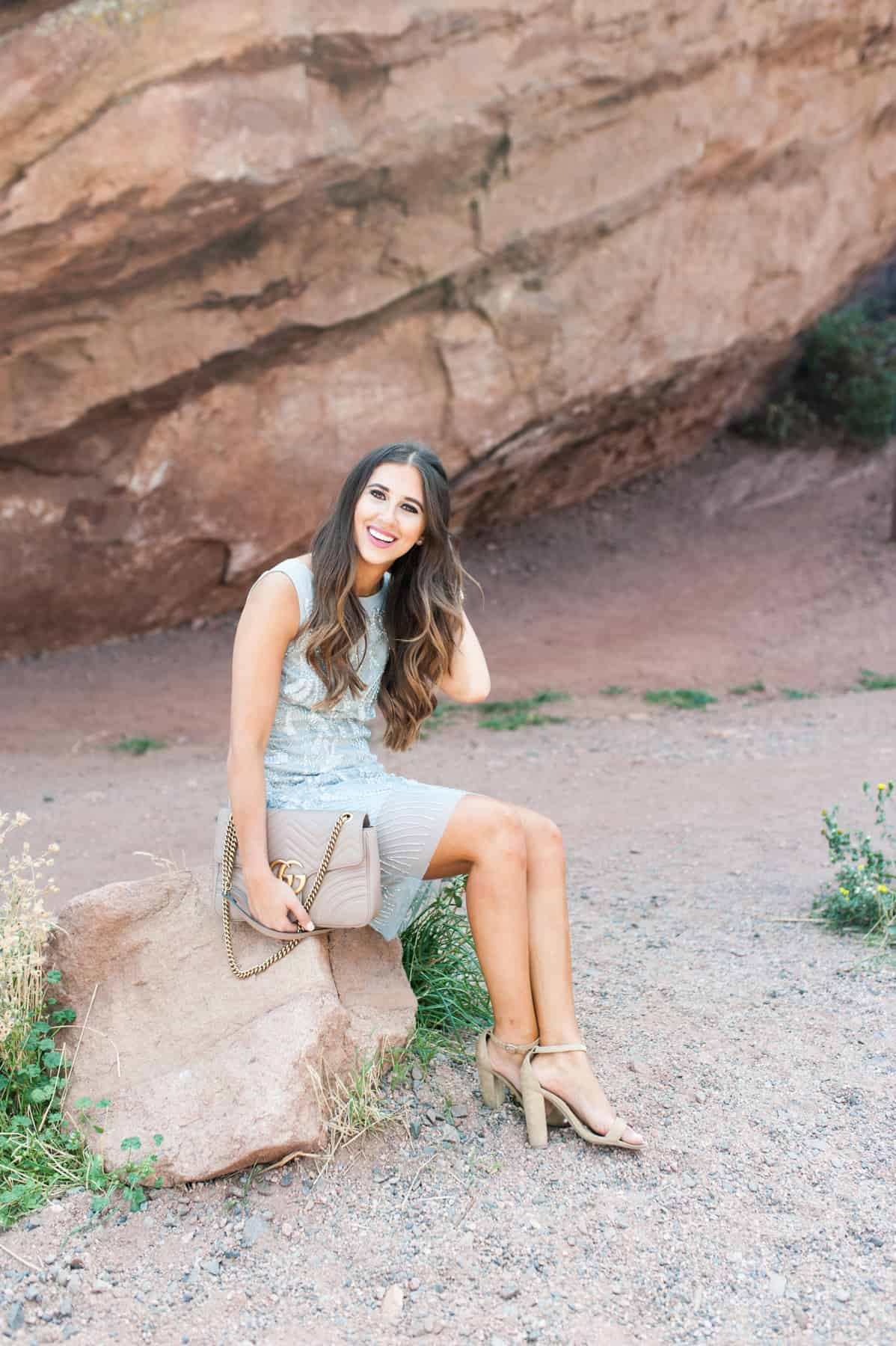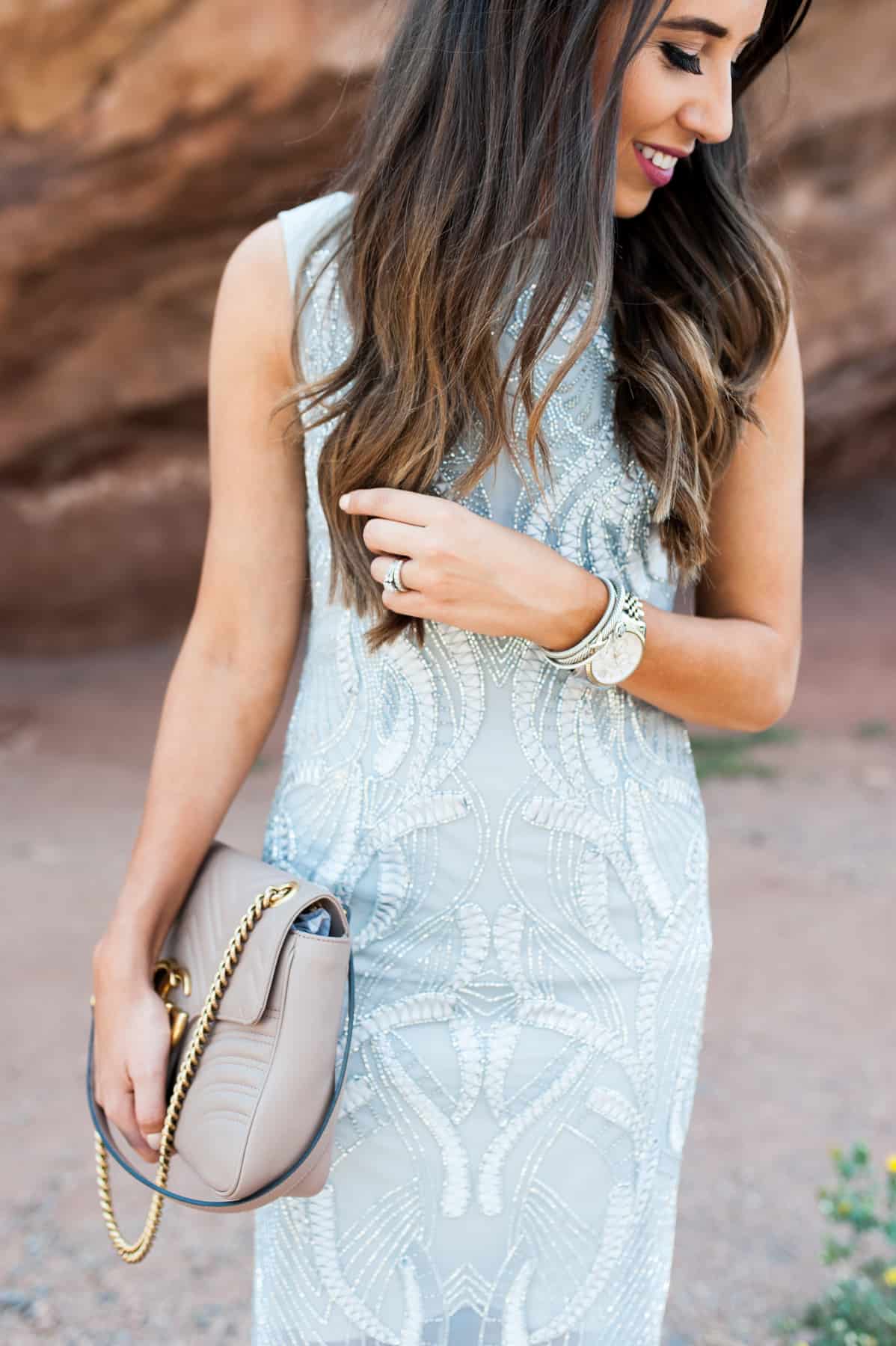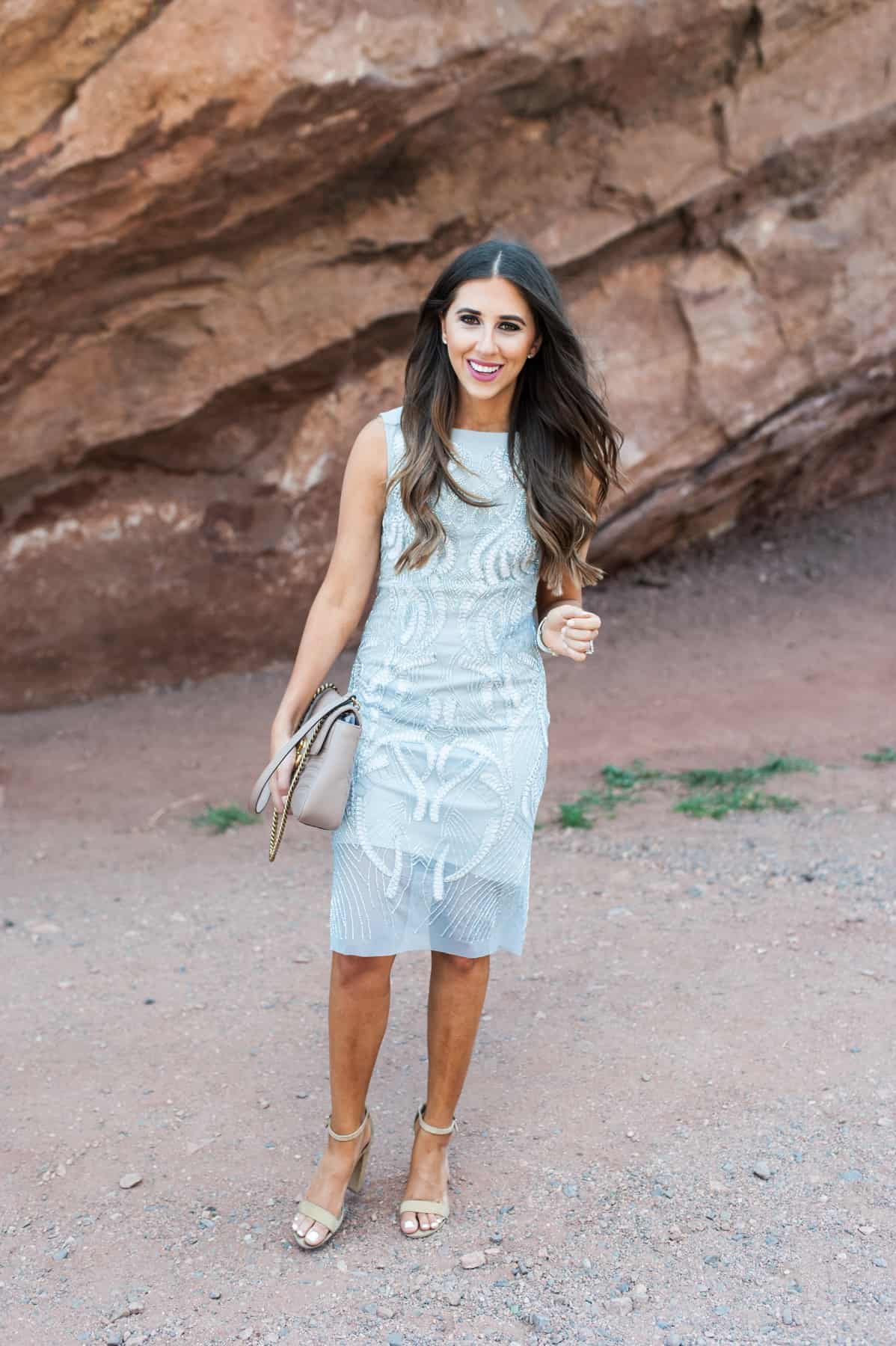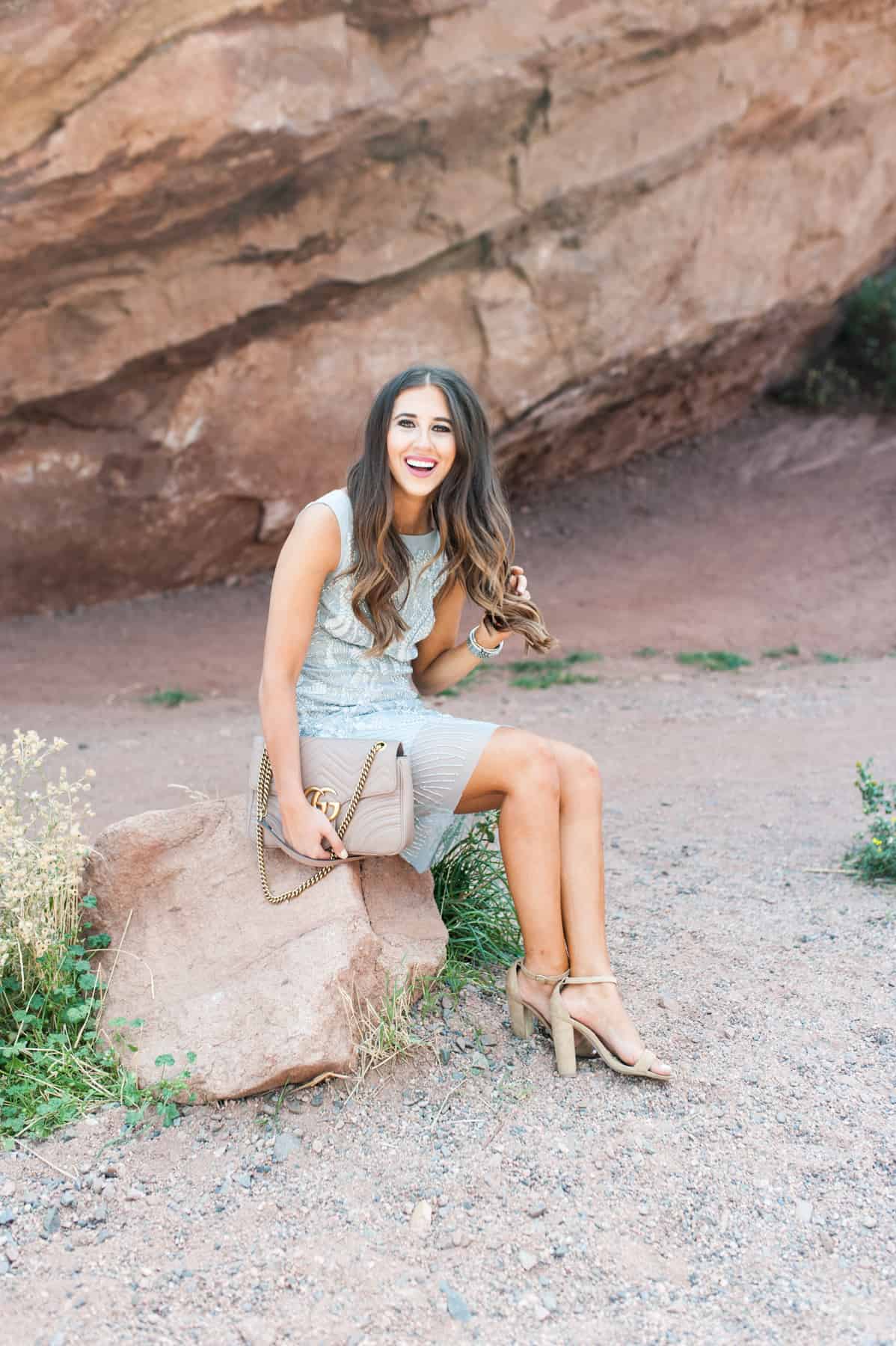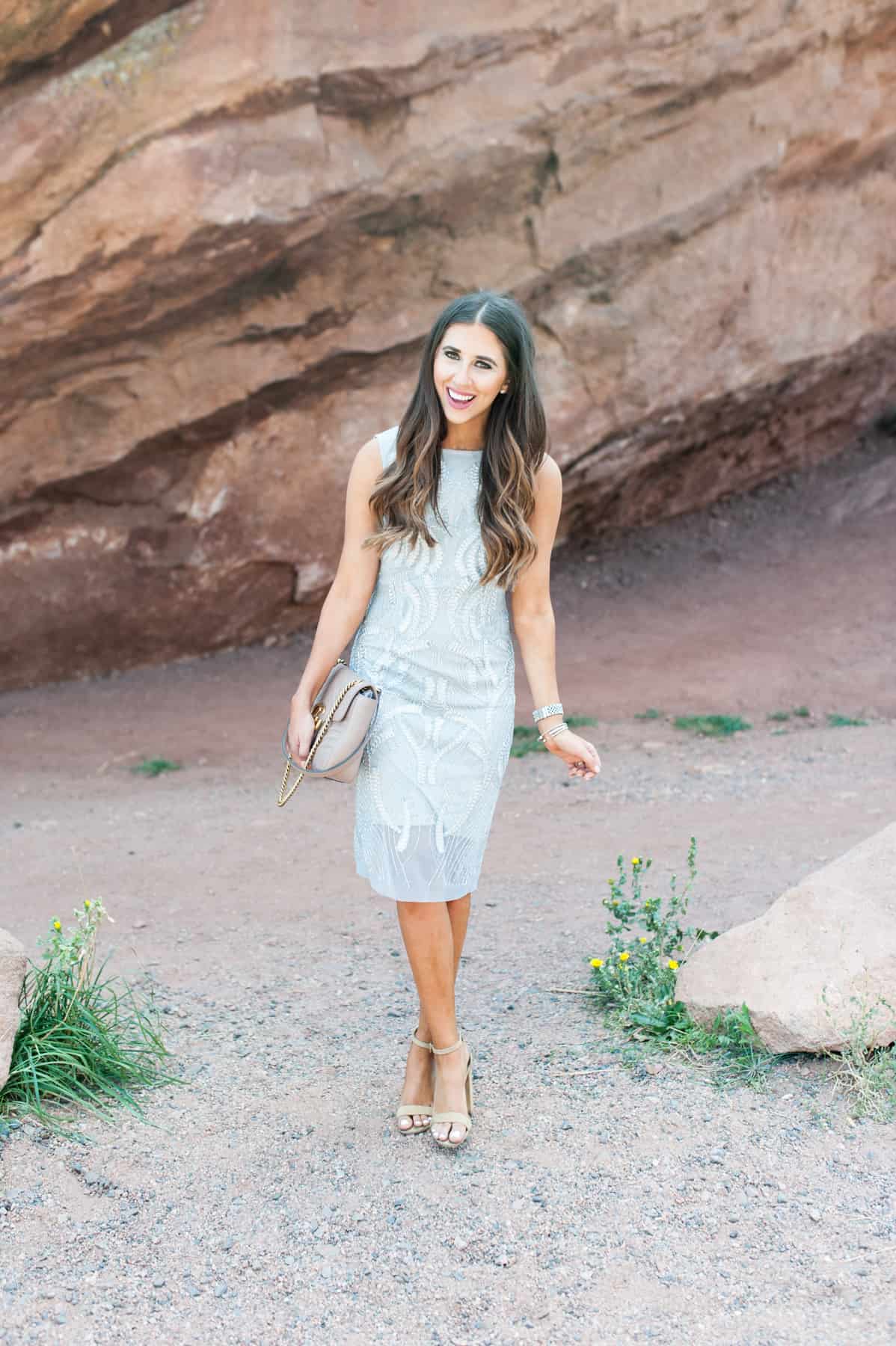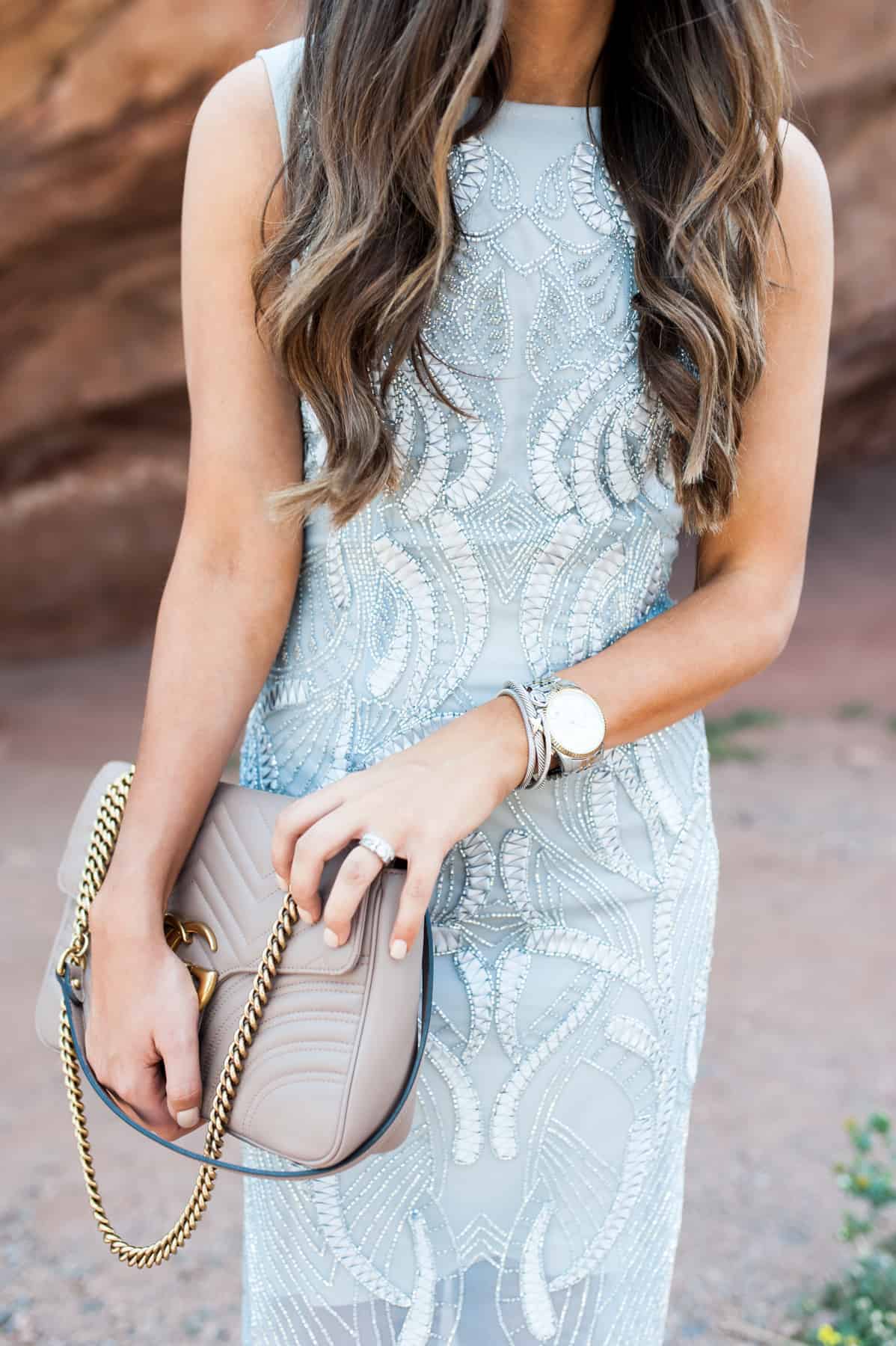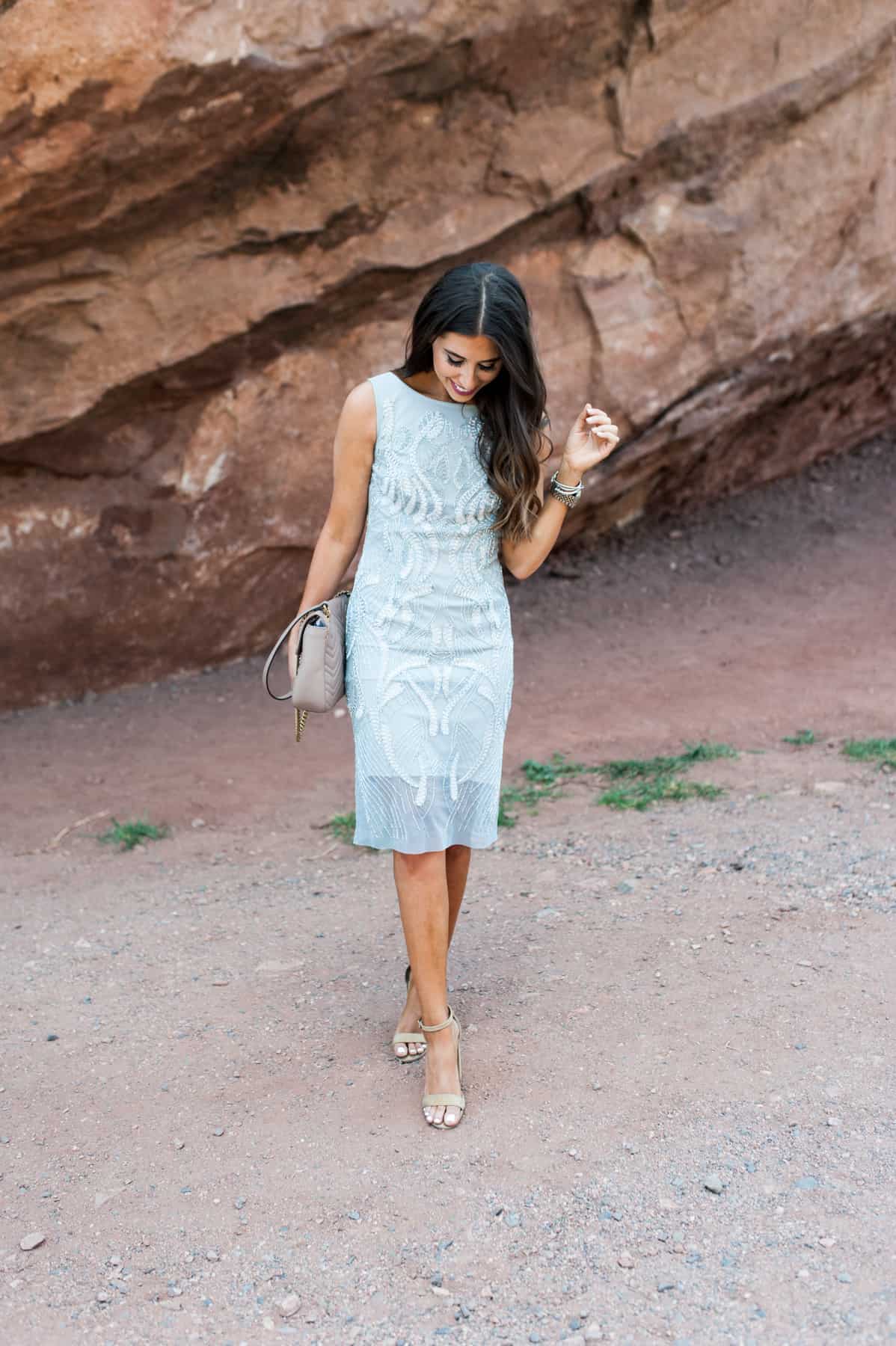 Dress: Adrianna Papell | Shoes: Steve Madden | Purse: Gucci | Earrings: Nordstrom | Watch: Michael Kors | Bracelet: David Yurman | Bracelet: David Yurman  
I am so excited to share this dress! Last night was my cousins wedding in Denver and her response to the attire was "fancy af" lol! I instantly thought of ordering this dress since I have had my eye on it for a while. It is a little of an investment piece but I figured I could wear it to multiple occasions! I got tons of compliments on it last night and love the raw mesh on the bottom. My other options was this dress or this dress. Both were my absolute favorite but I decided to have my entire family pick and this one was the winner. I literally ordered all three of these dresses and shipped them to the cabins here in Colorado. Seriously that is what I love about Nordstrom and why I keep going back to shop!
Speaking of my family, I can't believe how big and cute my family is. It has been non stop laughs at how crazy they are. We all have grown up SUPER close, and we all lived like 5 minutes from each other. My mom is out of 7 and 6 of them are girls so you can imagine it's a non stop party. Especially since they all were born in the Middle East. I love it so much!