Weekly Top Favs | May: Week #1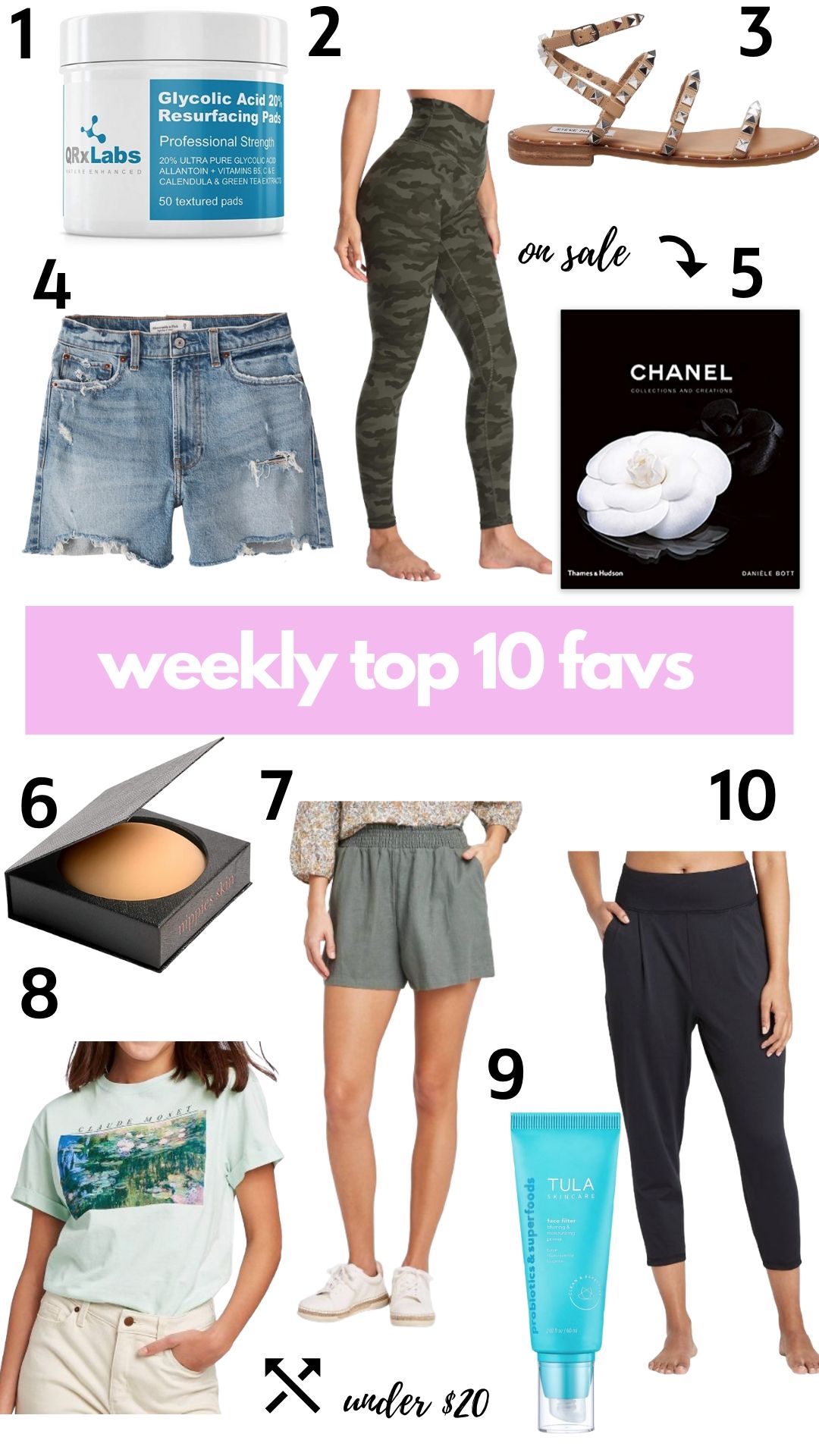 1. Face Wipes – I try to use these daily and think they help so much! Makes my skin brighter and feels clean. Lots of great reviews on Amazon as well. Of course everyones skin is different though!
Tanner – This week was actually a tie between the wipes and the L'Oreal drug store tanner! Tried this out as a more affordable option and really liked it! Its buildable so it goes on a little bit lighter and then with more applications gets darker. Perfect for summer!
2. Leggings – These leggings will always be mine and your favs! They did a restock of some colors and sizes so finally able to order a couple more!
3. Travel Sandal – Fav sandals of the year! They are on preorder but shipping 5/22 which isn't bad!
4. Shorts – Just got these in from Abercrombie! The length is probably my favorite thing on these and the quality!
5. Chanel Book – One of you guys sent me this and so glad! I ordered and can't wait to get in. Originally $40 on sale for under $20!
6. Stickies – Before Rosie I wore these constantly!! I stopped for a while when I breastfeeding but getting back to wearing them again since they are perfect for so many summer shirts!
7. Shorts – Can't beat this $18 shorts! They are comfy and go with so much!
8. Tee – This is another Target find that I really loved when I got in. Graphic tees are so in right now and I think this one is super unique and affordable!
9. Primer – Tula came out with a supersized version of their primer that I love so much! If you buy the larger size you end up saving 20%!
10. Joggers – I can't wait to get these in! They look so cute and comfy. Plus they come in different colors so might end up ordered more!