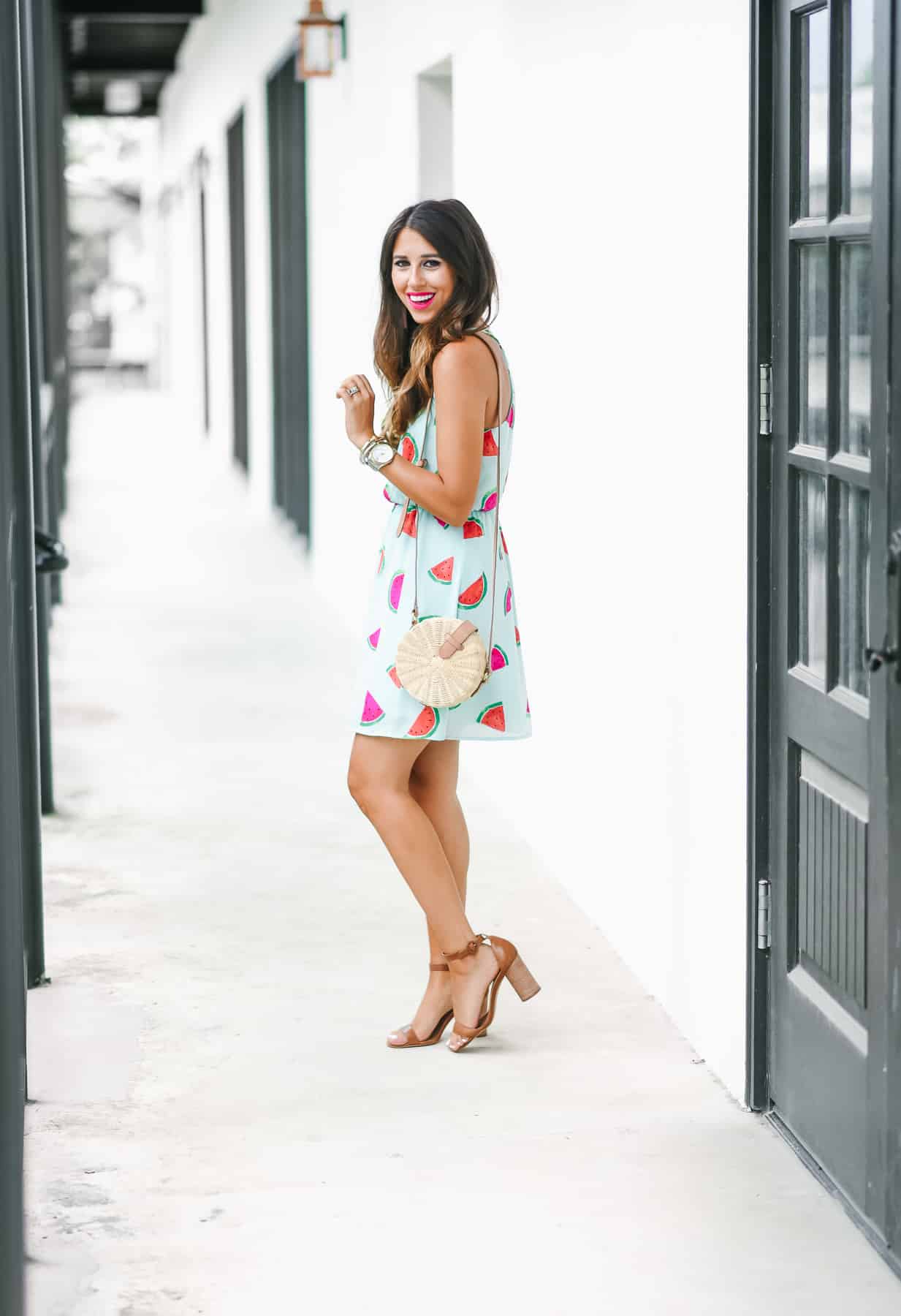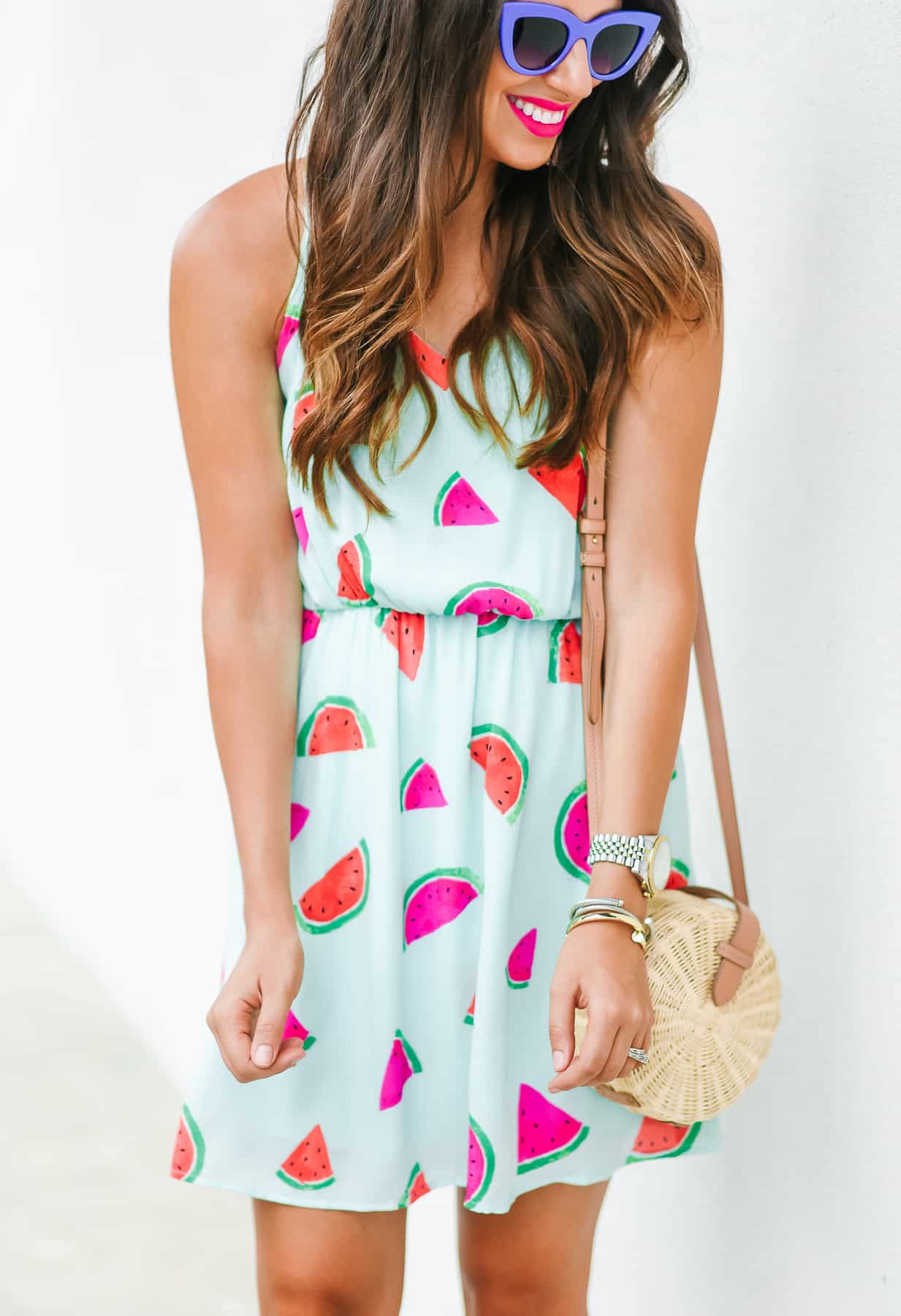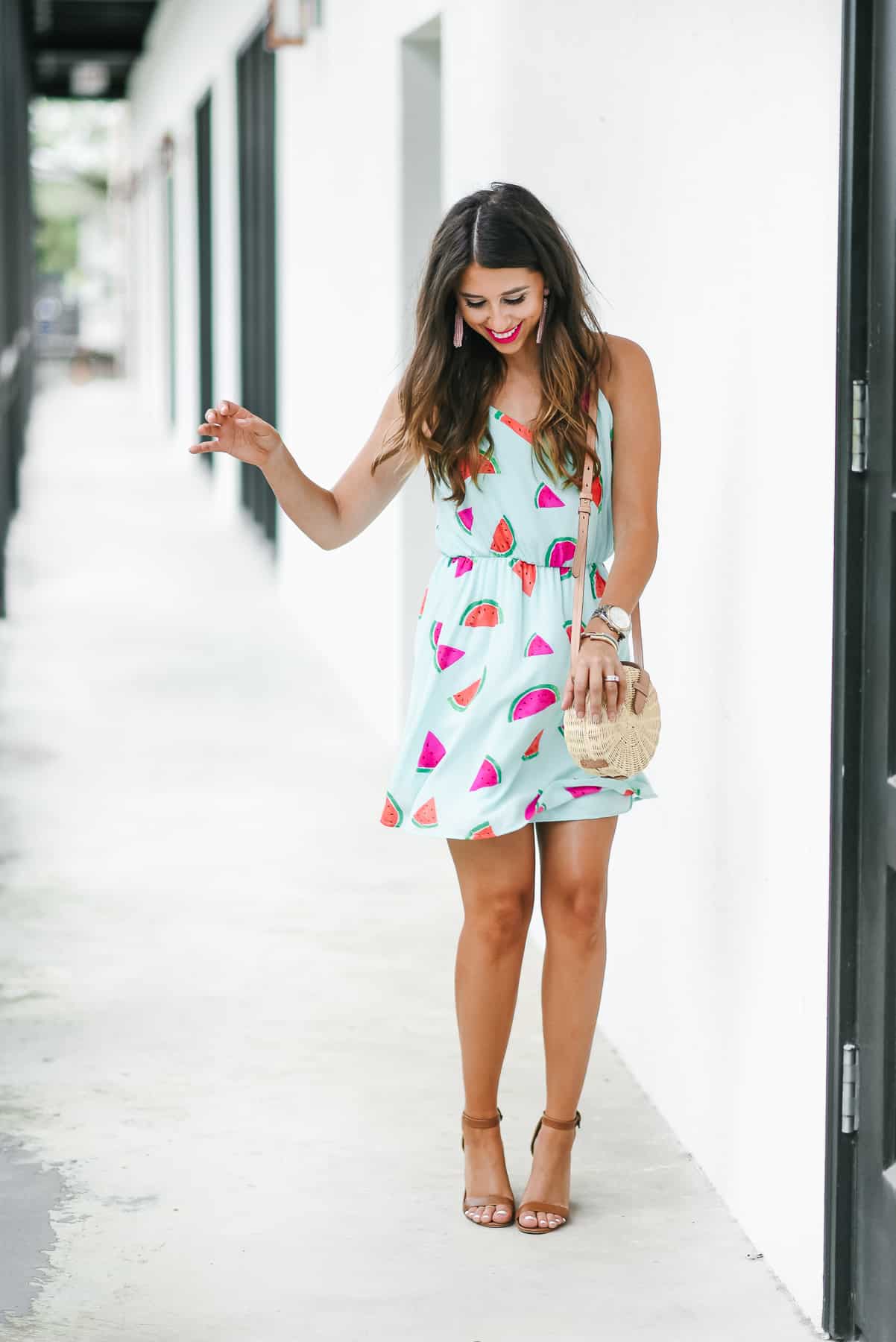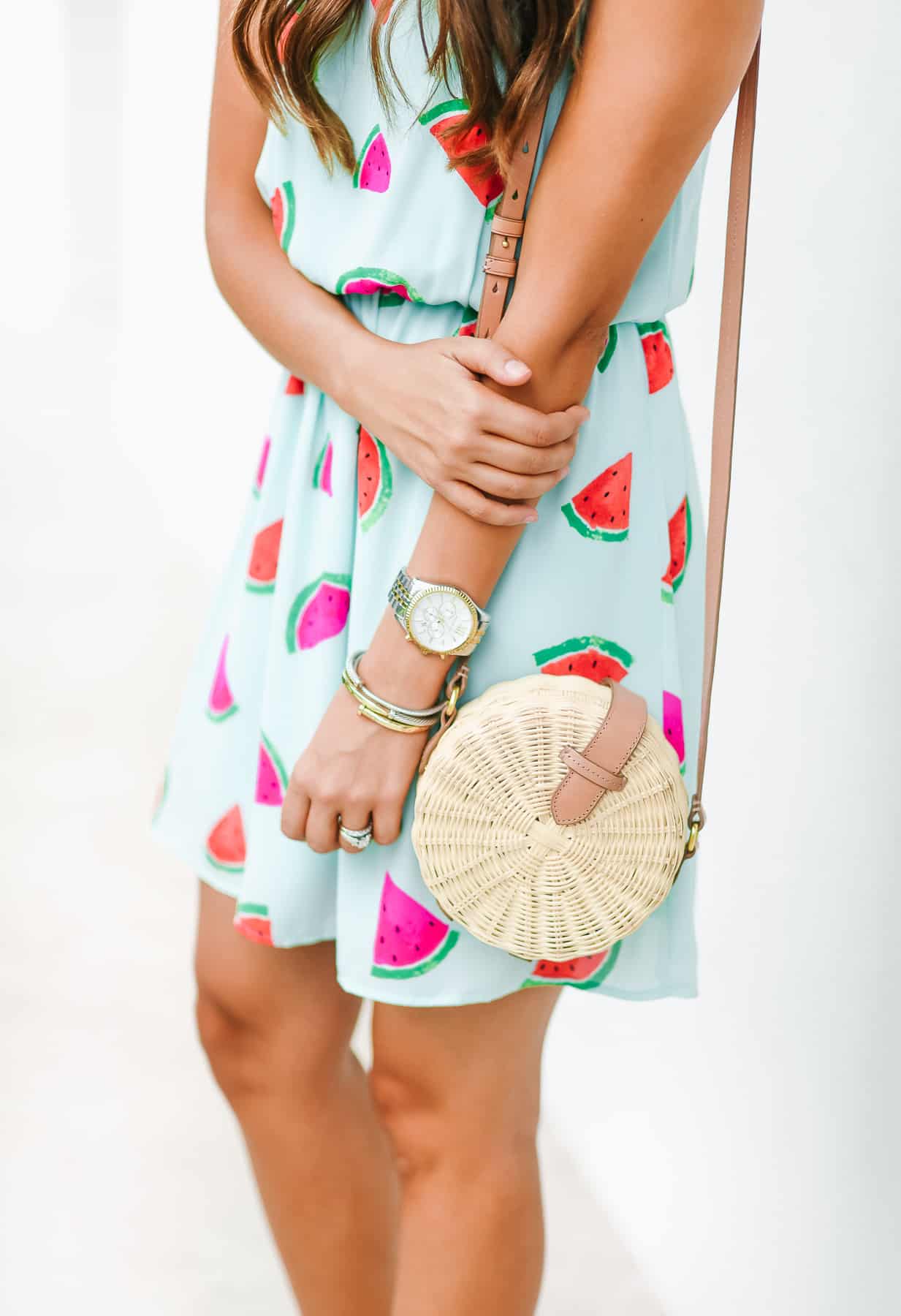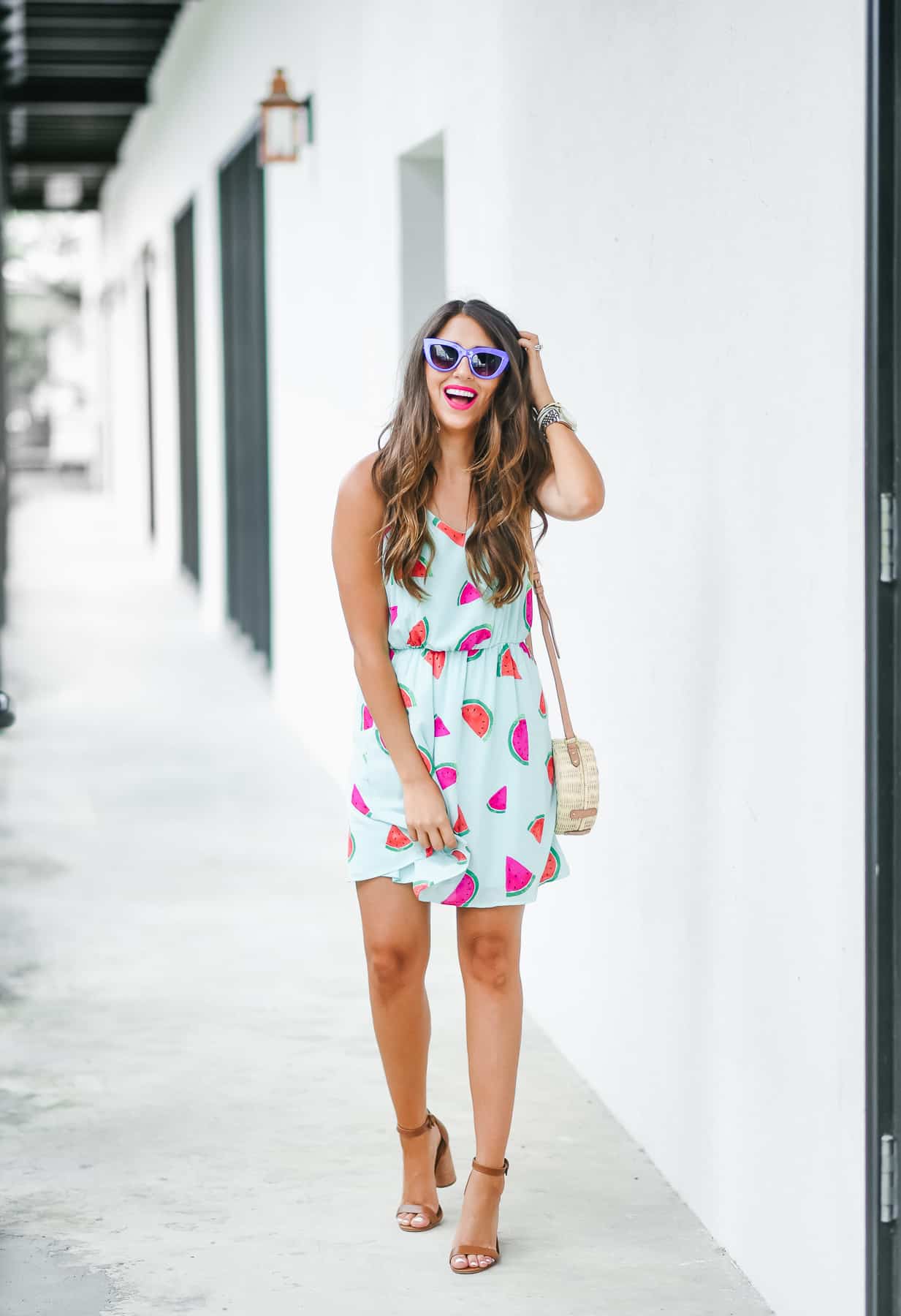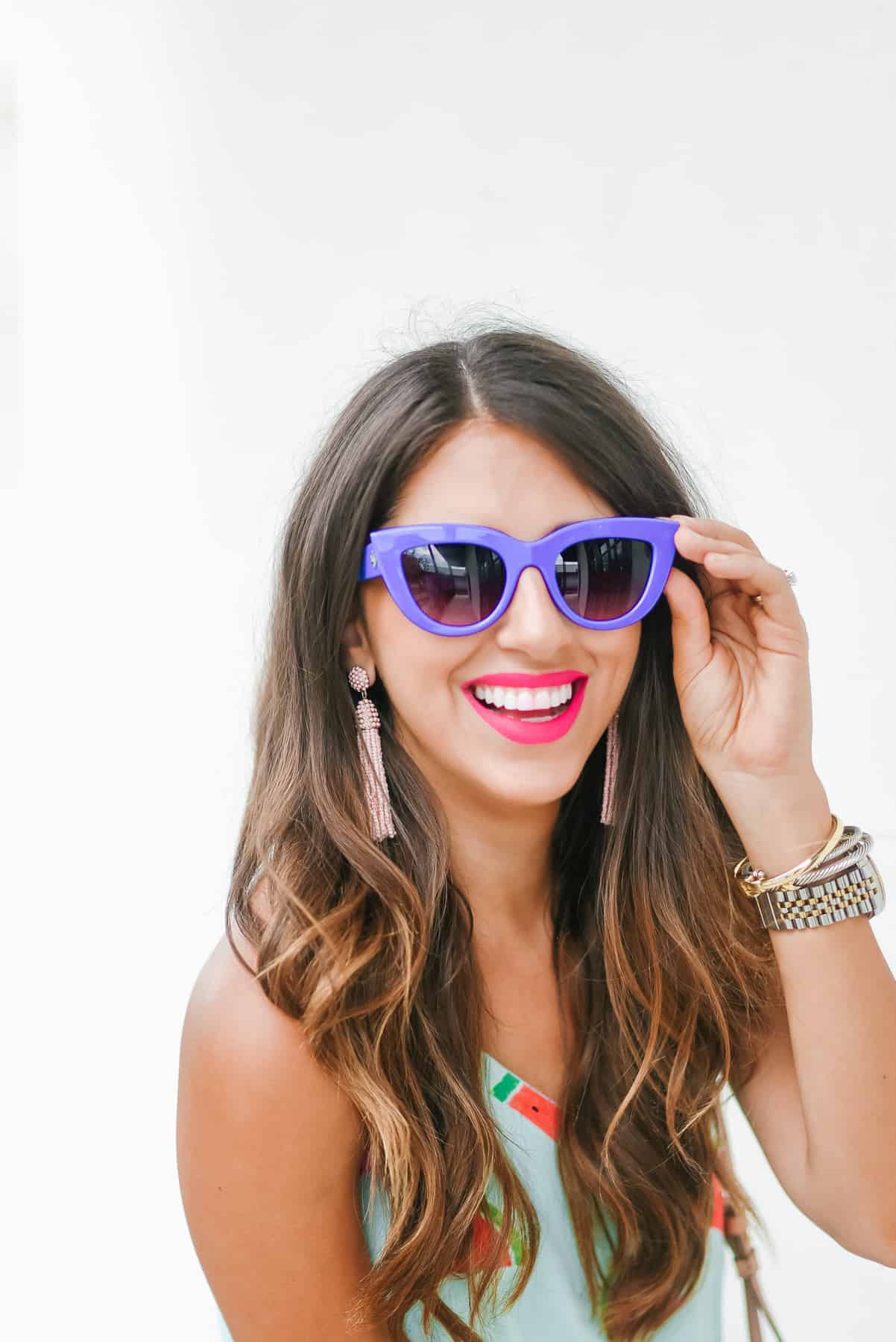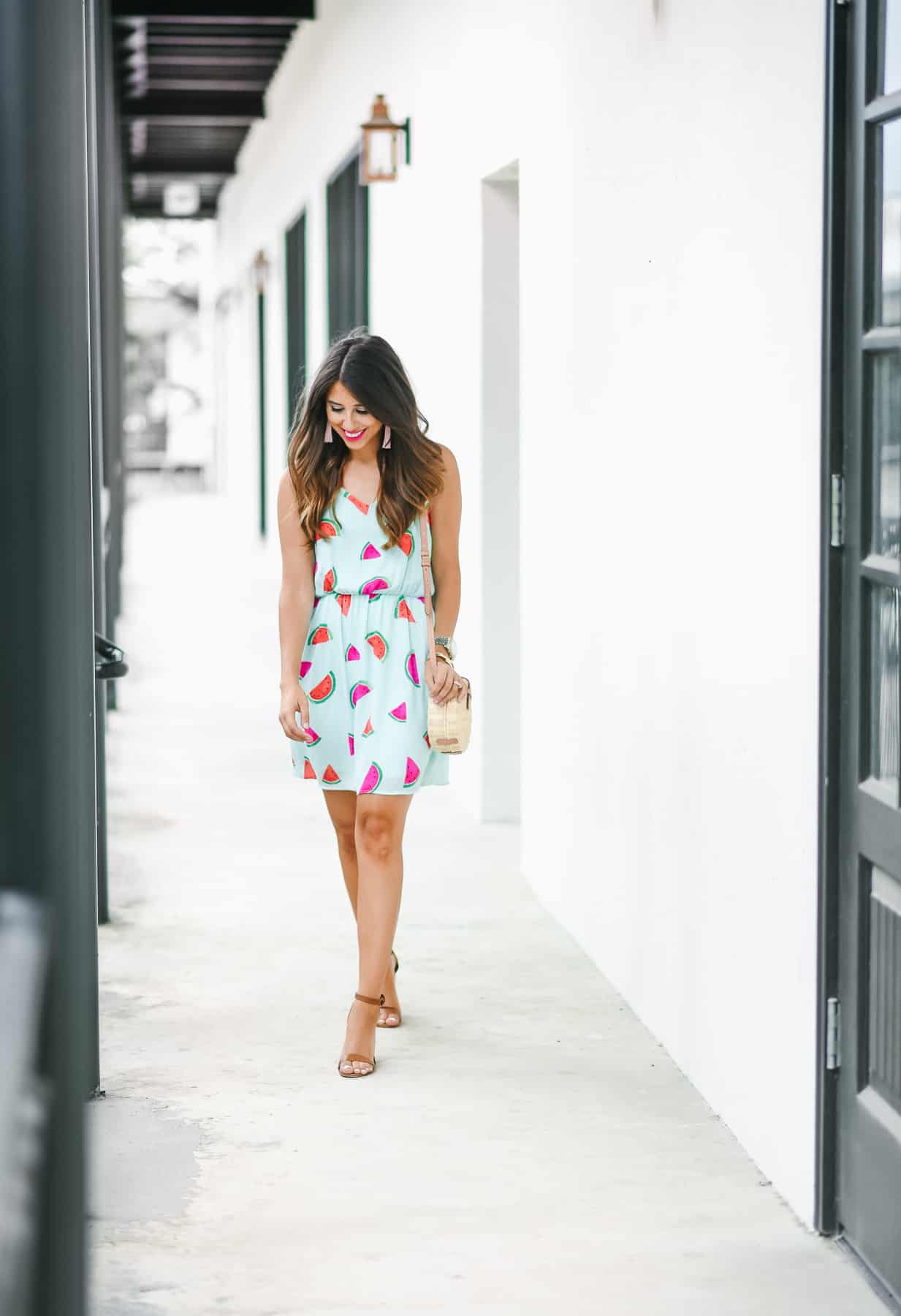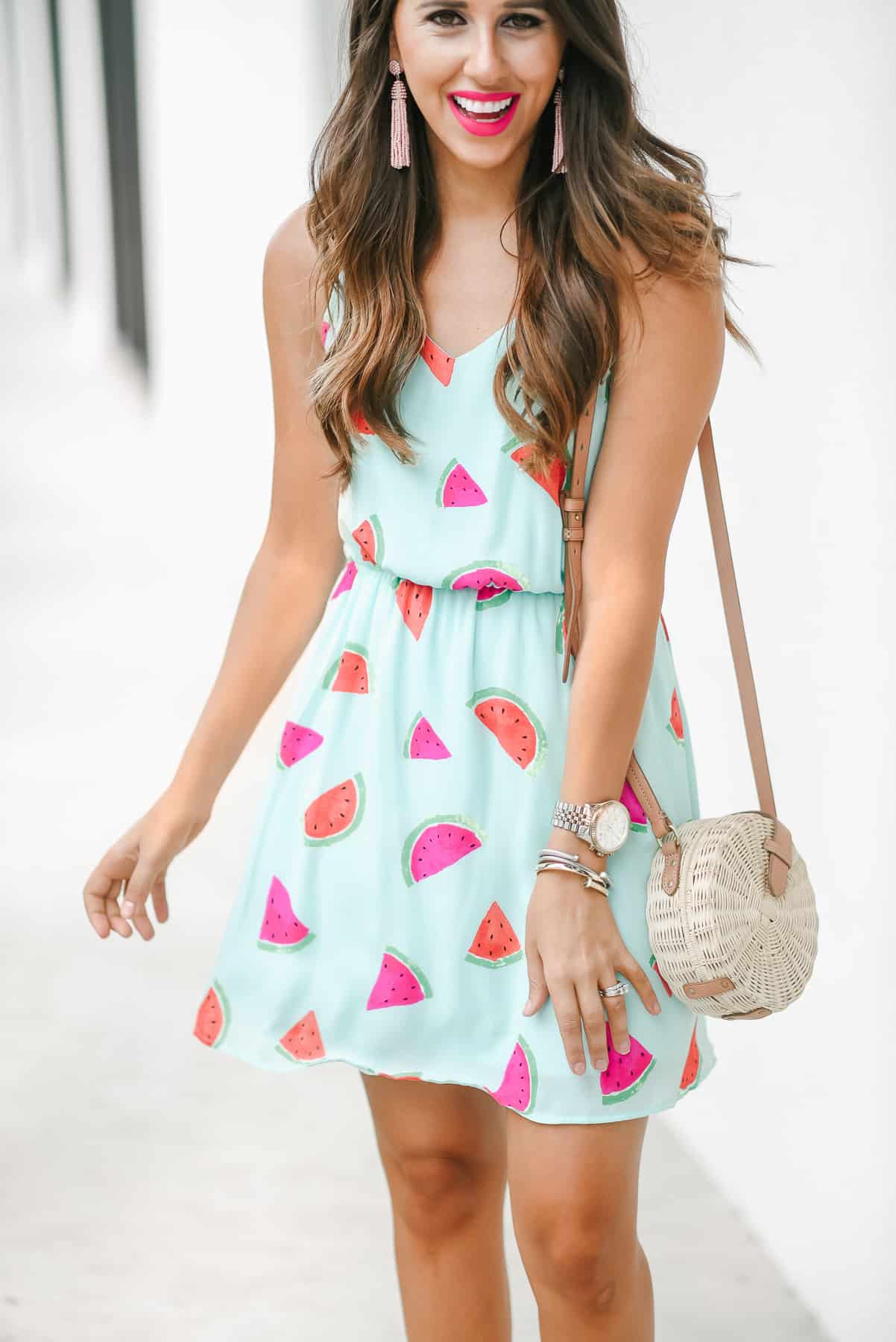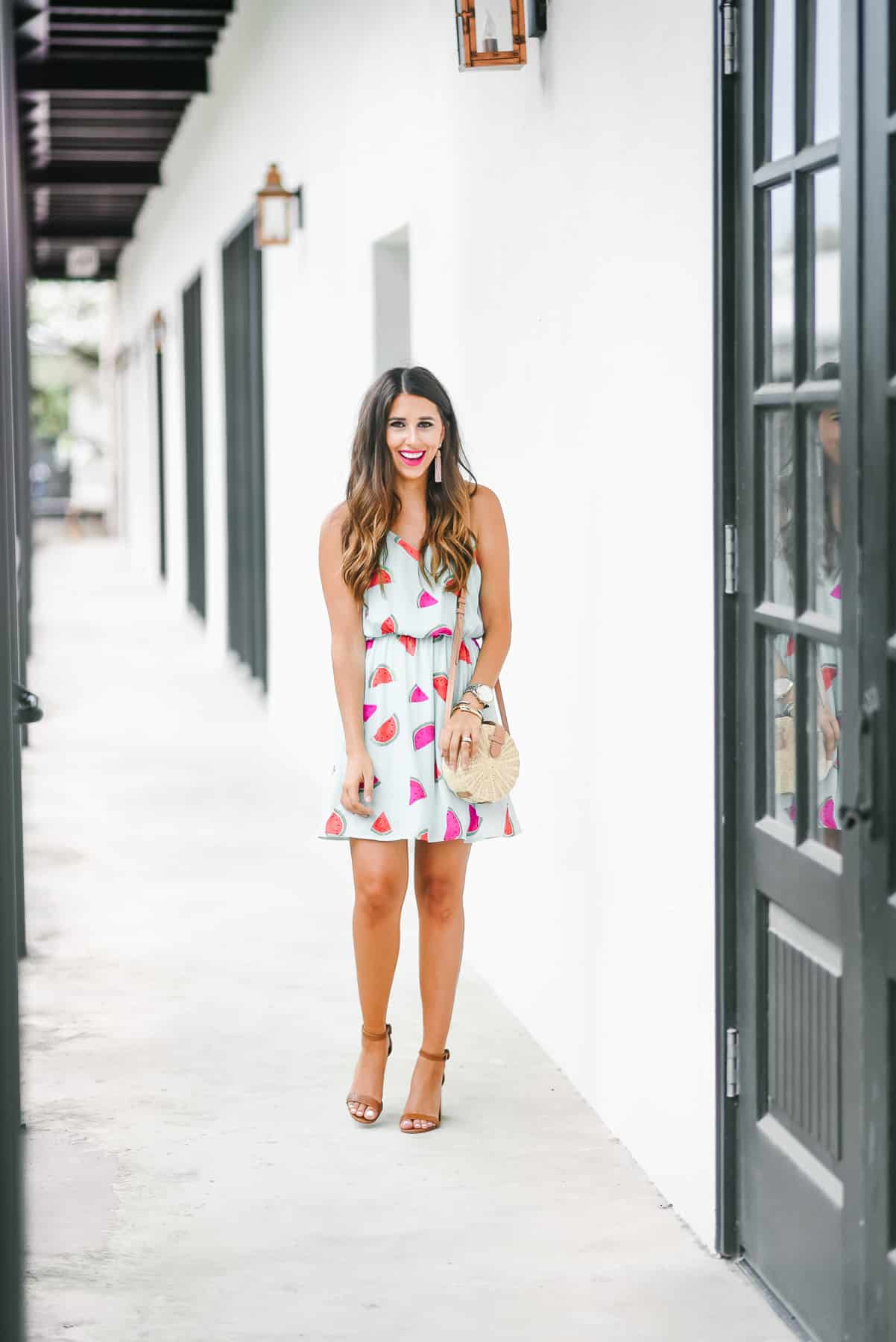 Dress: Modcloth | Bag: JCrew | Shoes: Steve Madden | Sunnies: Perverse | Shoes: Steve Madden | Watch: Michael Kors | Bracelet: David Yurman | Bracelet: David Yurman
One thing is for sure, you are going to see lots of watermelons this summer. Something about watermelons, pineapples, or just about any fruit prints have been getting all the attention lately. When I was searching for the perfect summer dress, my heart melted when I came across this one! I can't stop with the bright colors this season and I love how adorable pink and red watermelon slices look together. This dress is such an easy throw on for a summer event. I can't wait to wear it all summer long. I also love the clinched waist that gives me some form instead of just a shift dress. I mean not enough preciousness words to share about this babe! I also picked up these fun summer glasses because I feel like during the summer, anything goes with style and color!
Happy Tuesday loves! My sleeping schedule has been all sorts of whack since I've been back. Yesterday I feel like I got nothing accomplished but that's ok, today's a new day! Ready to tackle my to do list.