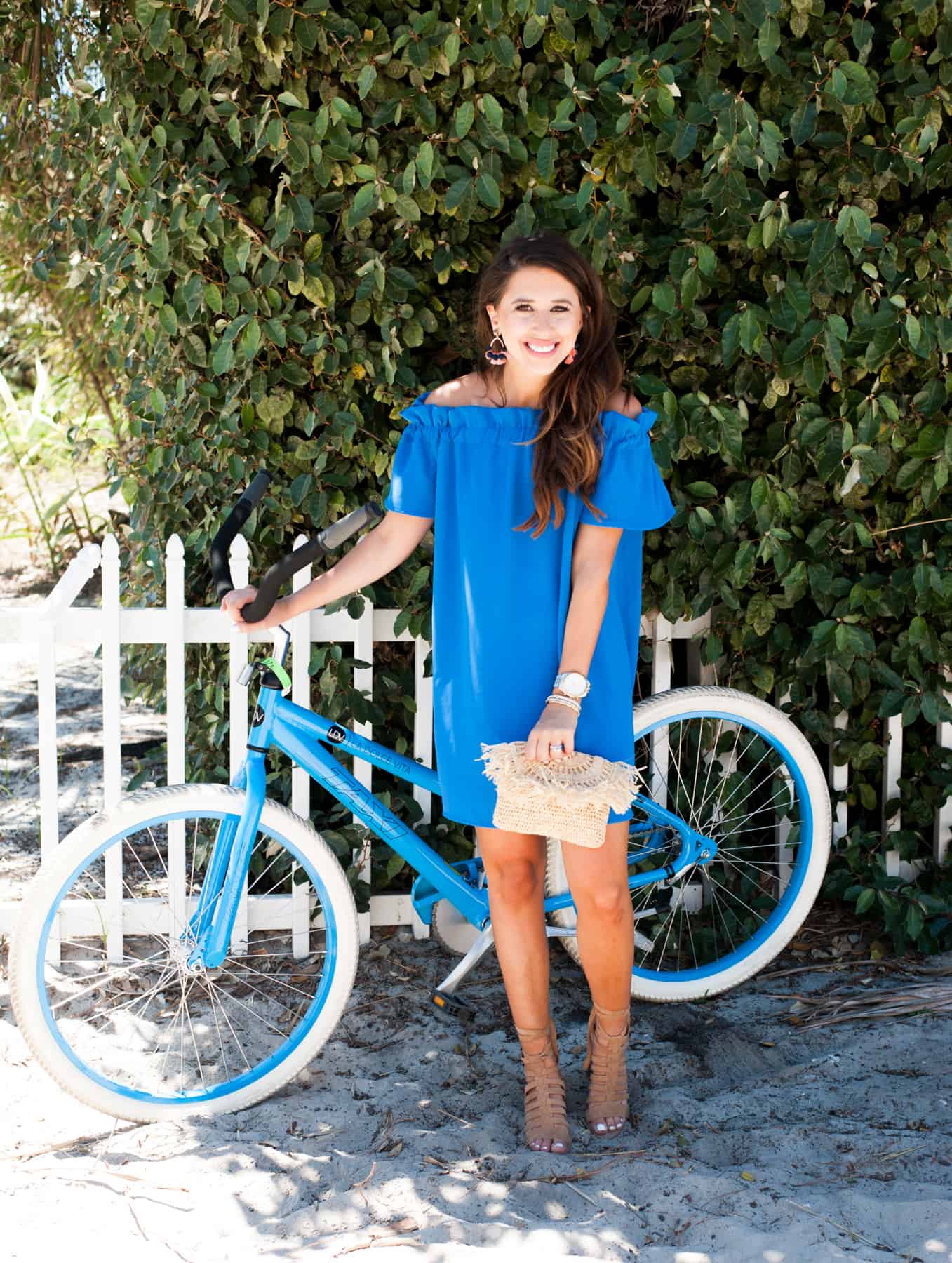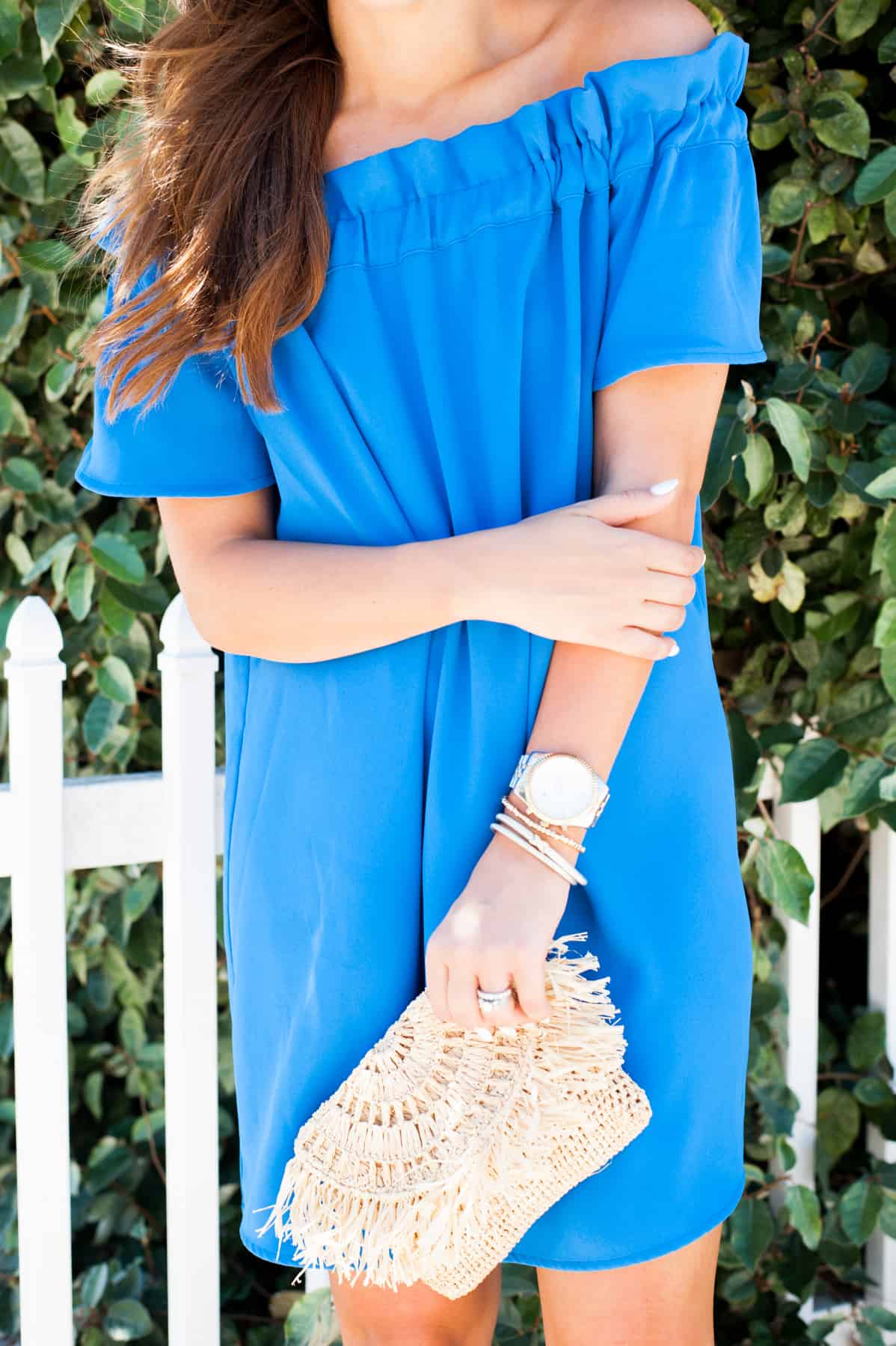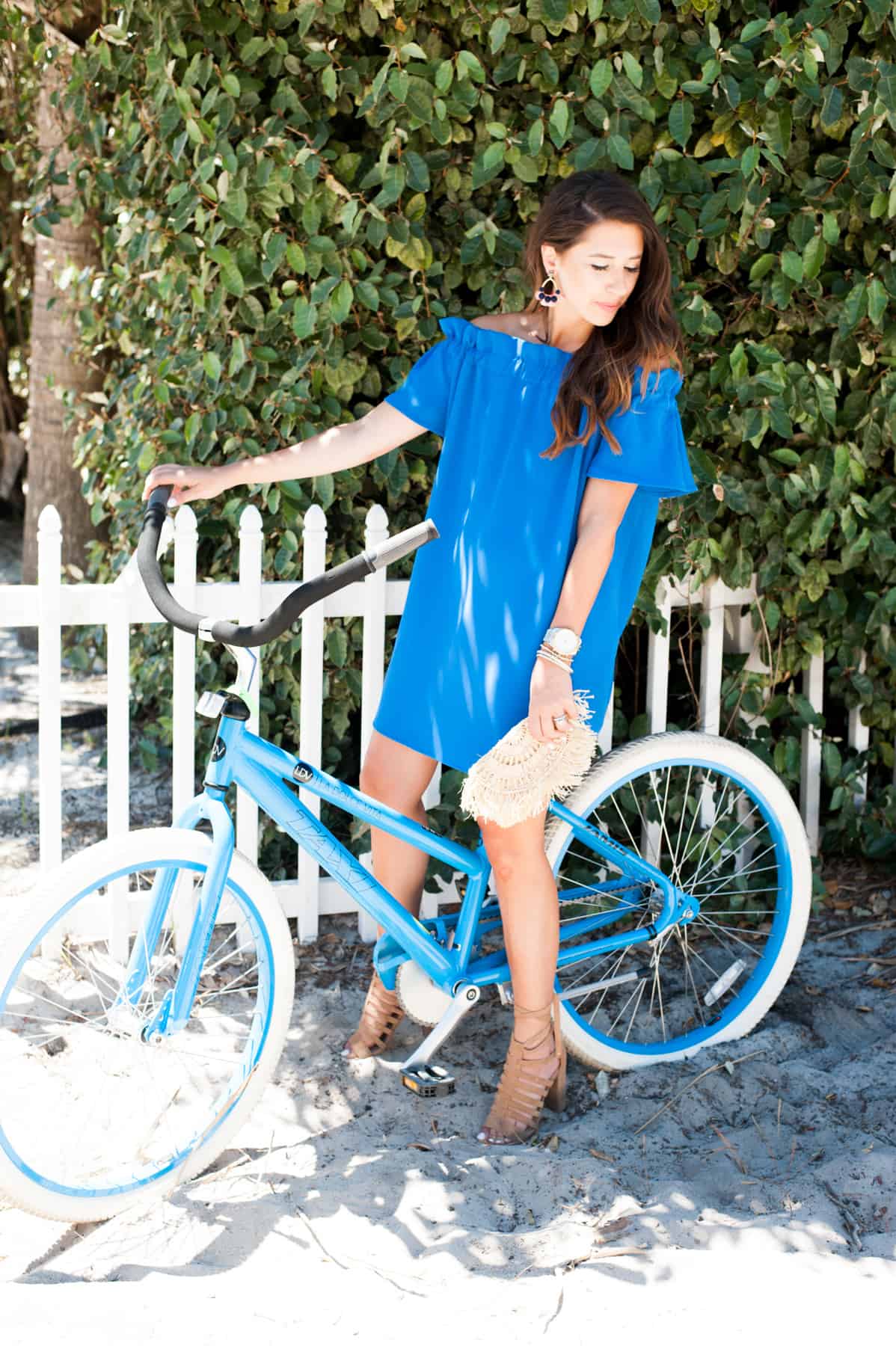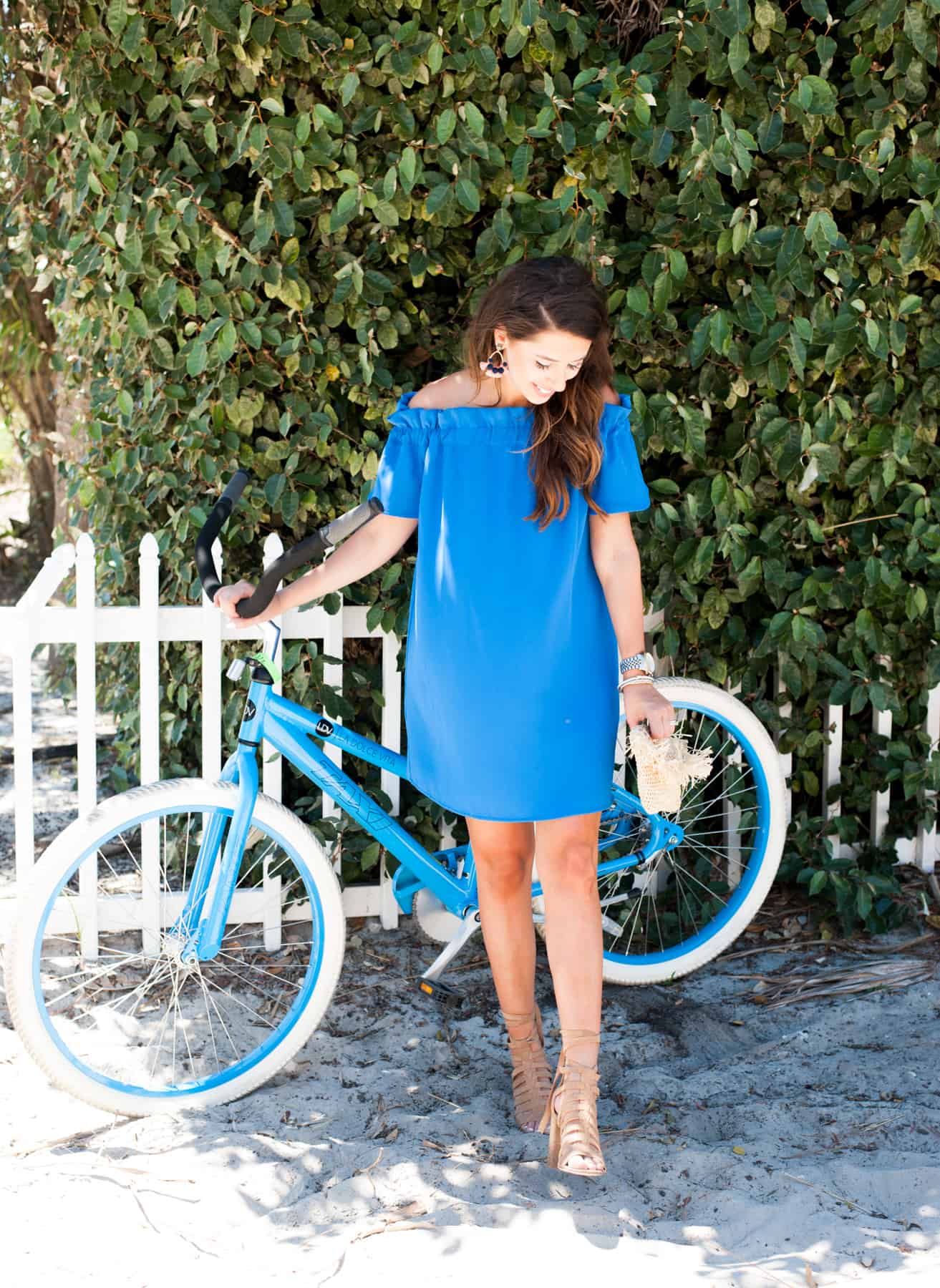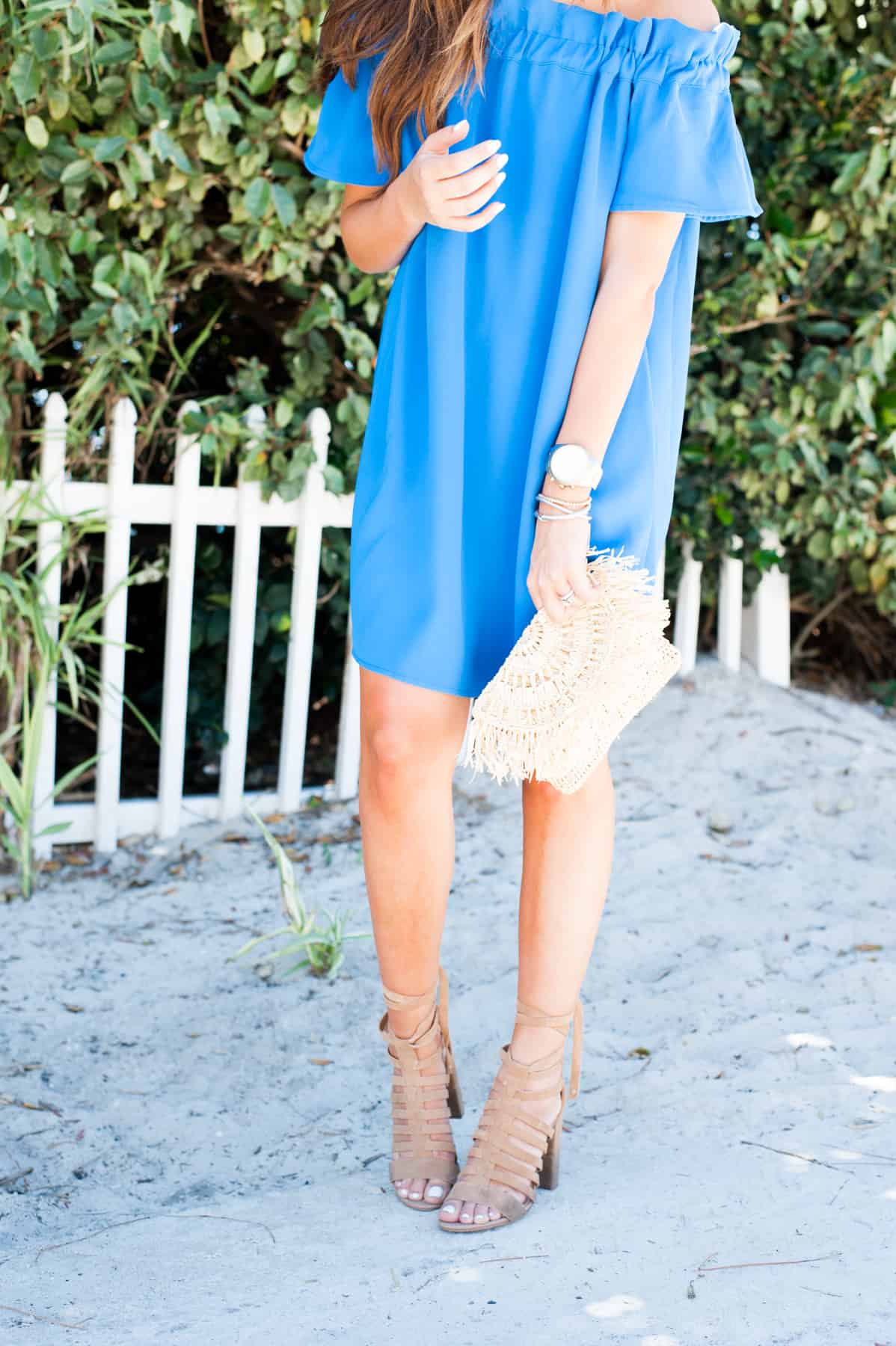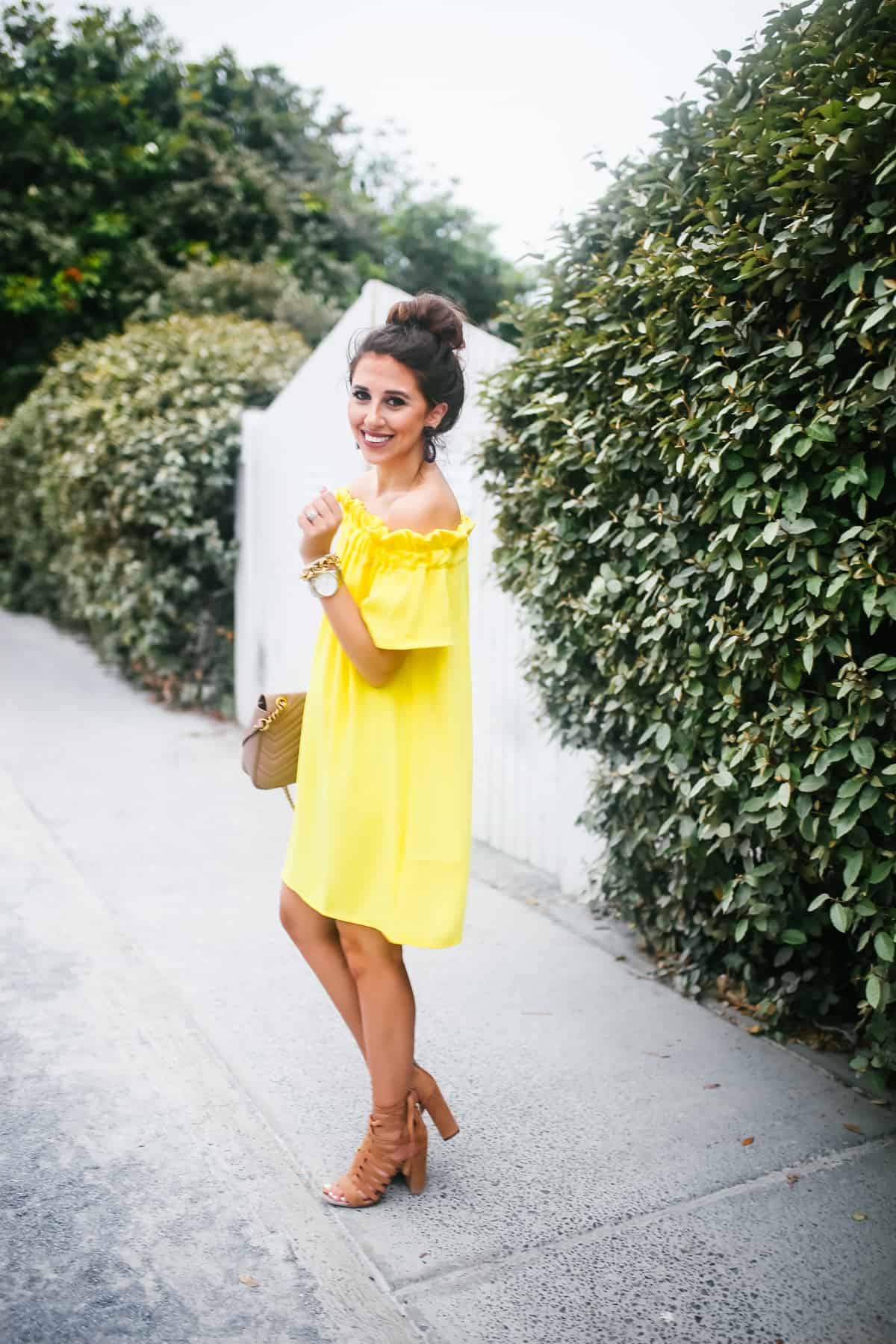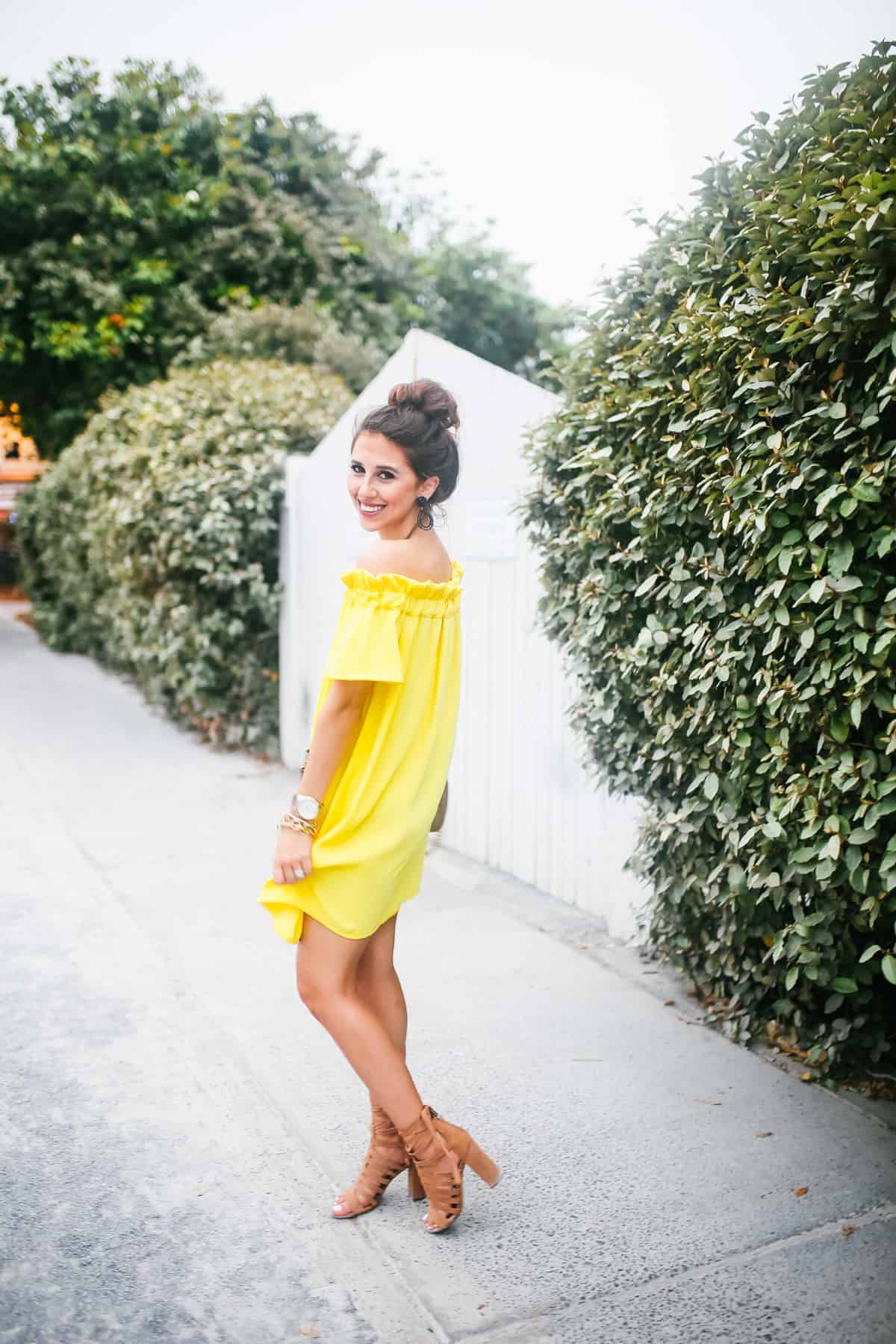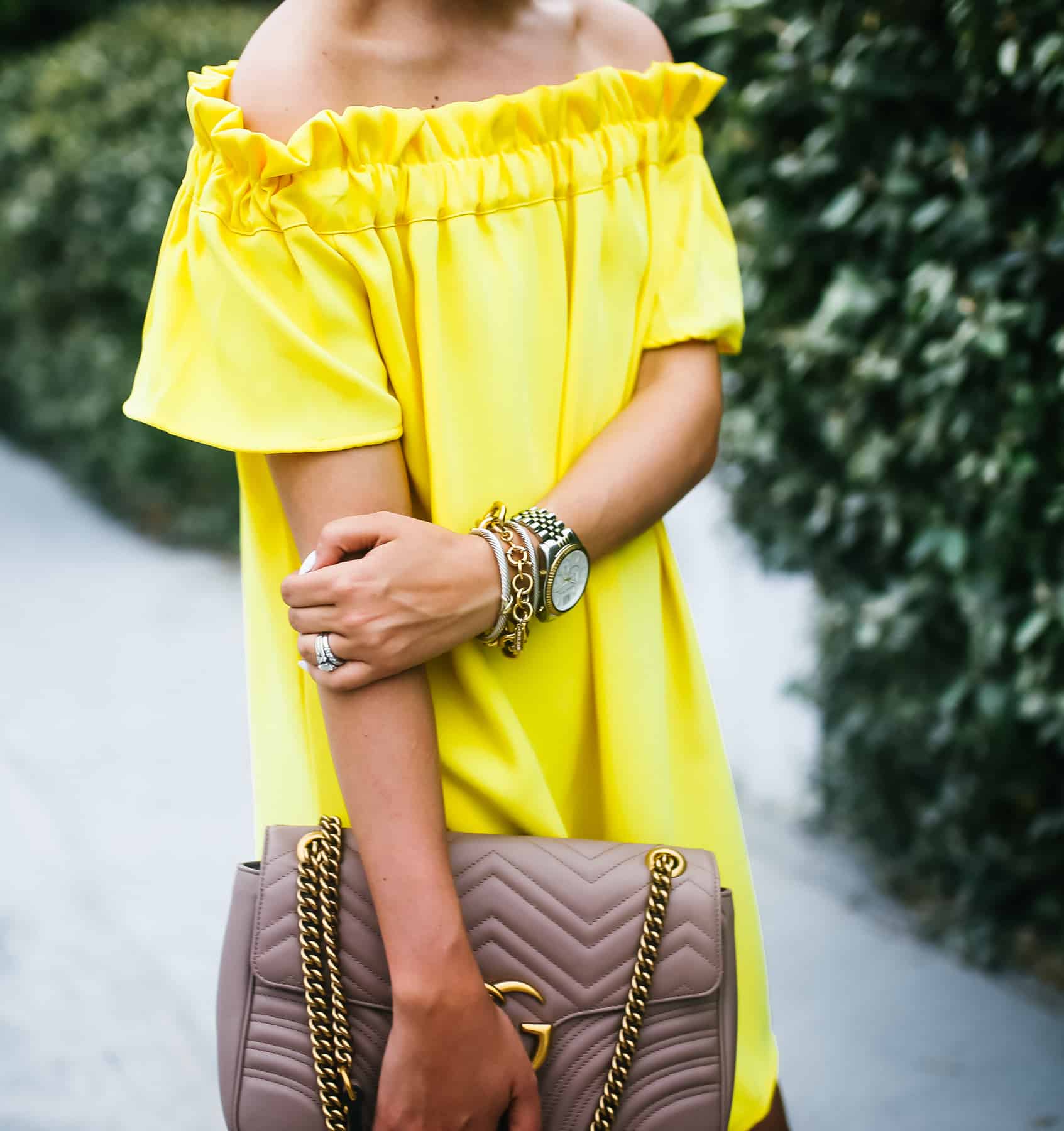 Dress: Yellow or Blue | Shoes: Sam Edelman | Purse: Mary y Sol | Watch: Michael Kors | Bracelet: David Yurman | Bracelet: David Yurman |
This dress is perfect for pretty much any occasion, wether you are headed to a graduation, birthday dinner, cocktail event, wedding, or an event by the pool. This dress has got to be the most versatile dress I own, and probably why I officially own it in 3 different colors. Blue, yellow, and shared the black one with you a few weeks back, here. It comes in a total of 10 colors, so I'm sure you'll fall in love with at least one color. I always have been a believer in loading up on staple pieces that I really love and would wear over and over again. I actually packed/wore both colors on my Florida trip and received tons of compliments! The material is wonderful, but can be a lot, so make sure to size down! I ordered a XS! It's also a steal of a price!
I found this gem at Nordstrom and lucky for all of you cardholders, it's triple point day! I really, really want to order the green one, but I think Ted would look at me funny after realizing I have this dress in so many colors.
Nordstrom has been my go-to for all my vacation outfits and I don't think you can ever go wrong. I also got these new summer heels from Nordstrom, that I plan to wear all season long! I can walk miles in them and I love the caged look that elongates my legs.
Happy hump day darlings! I had such a good time in Florida but I am SO ready to get back to my hubby and puppy! I can hardly wait!