Vday Romper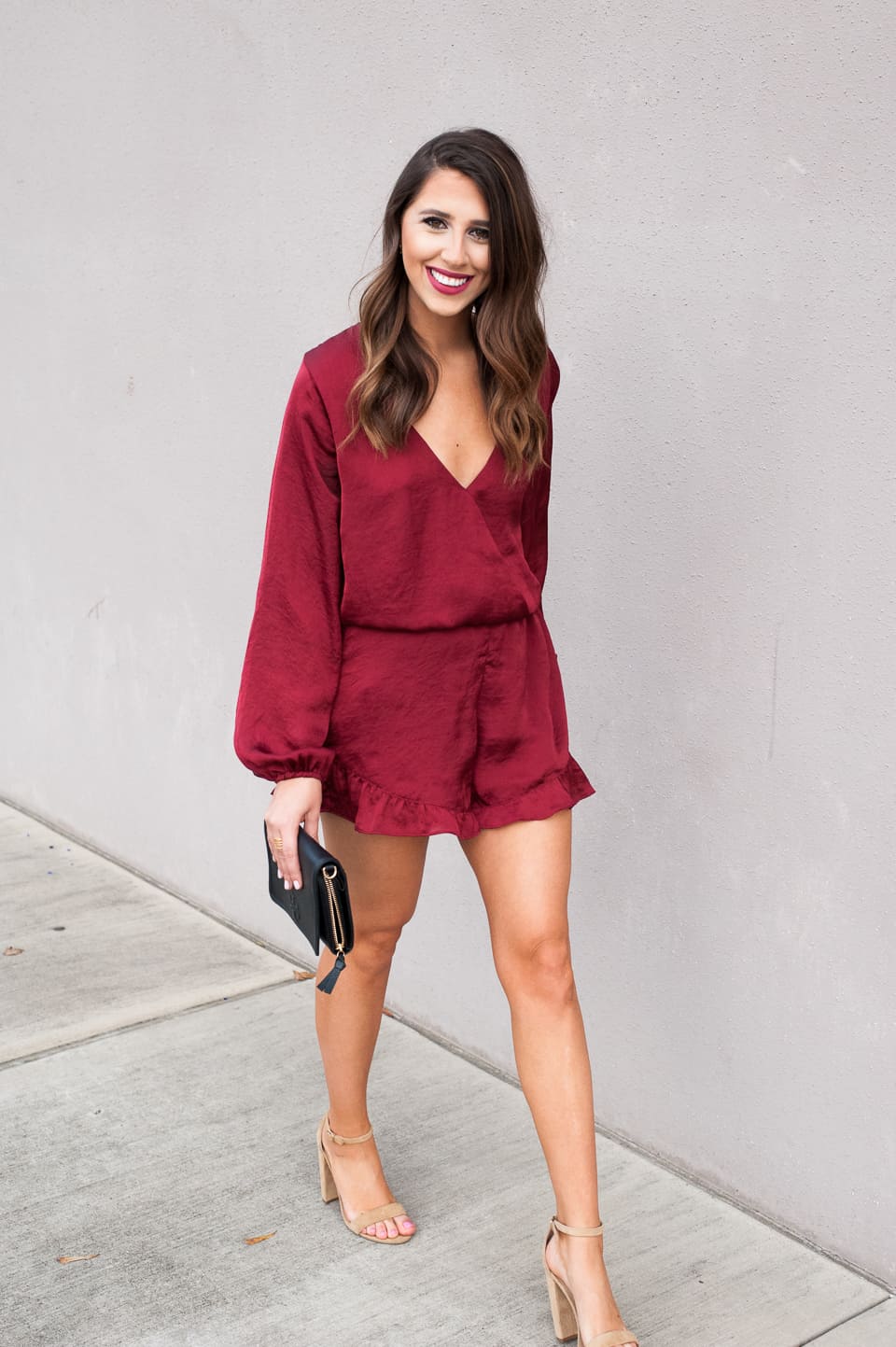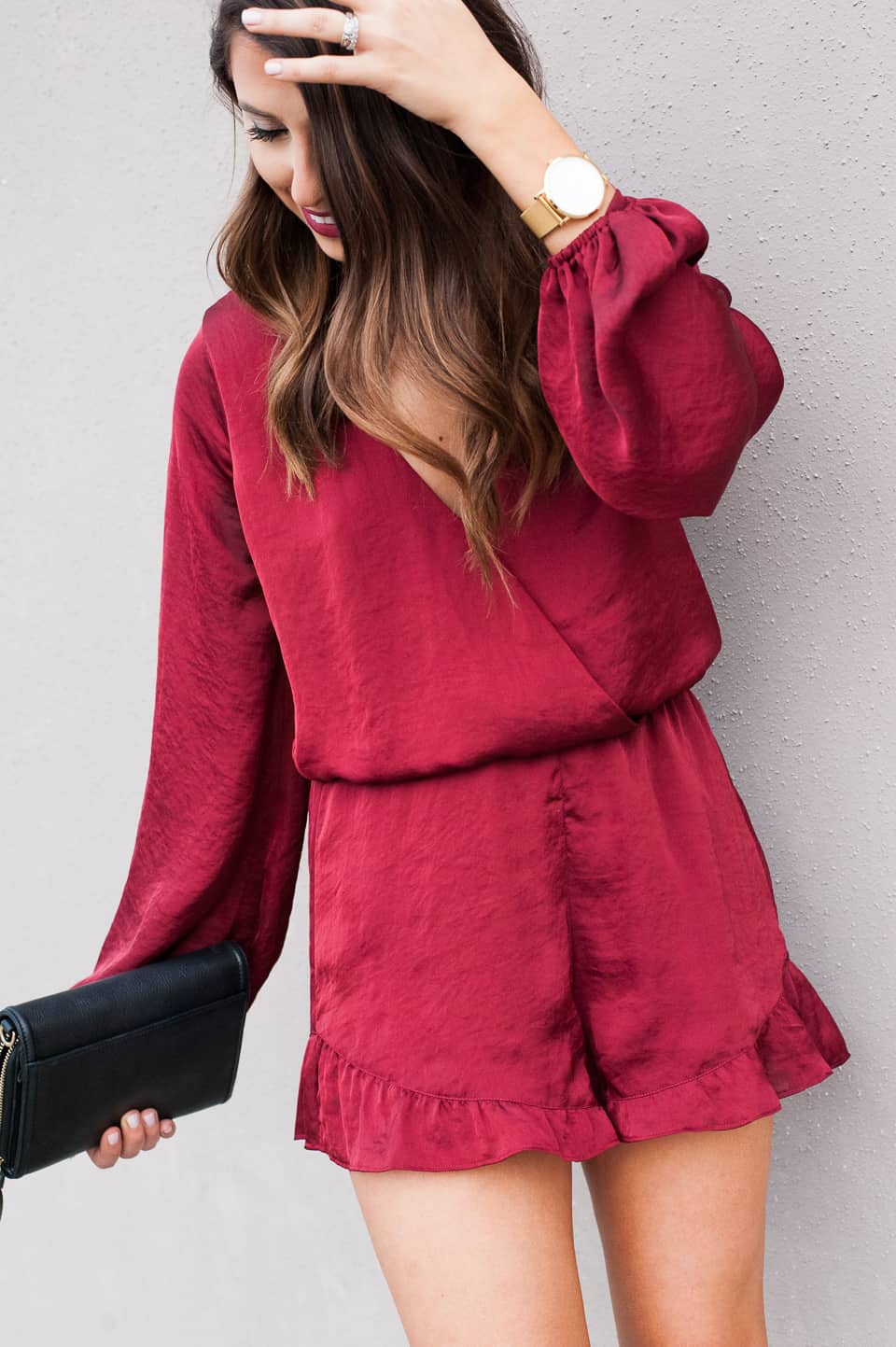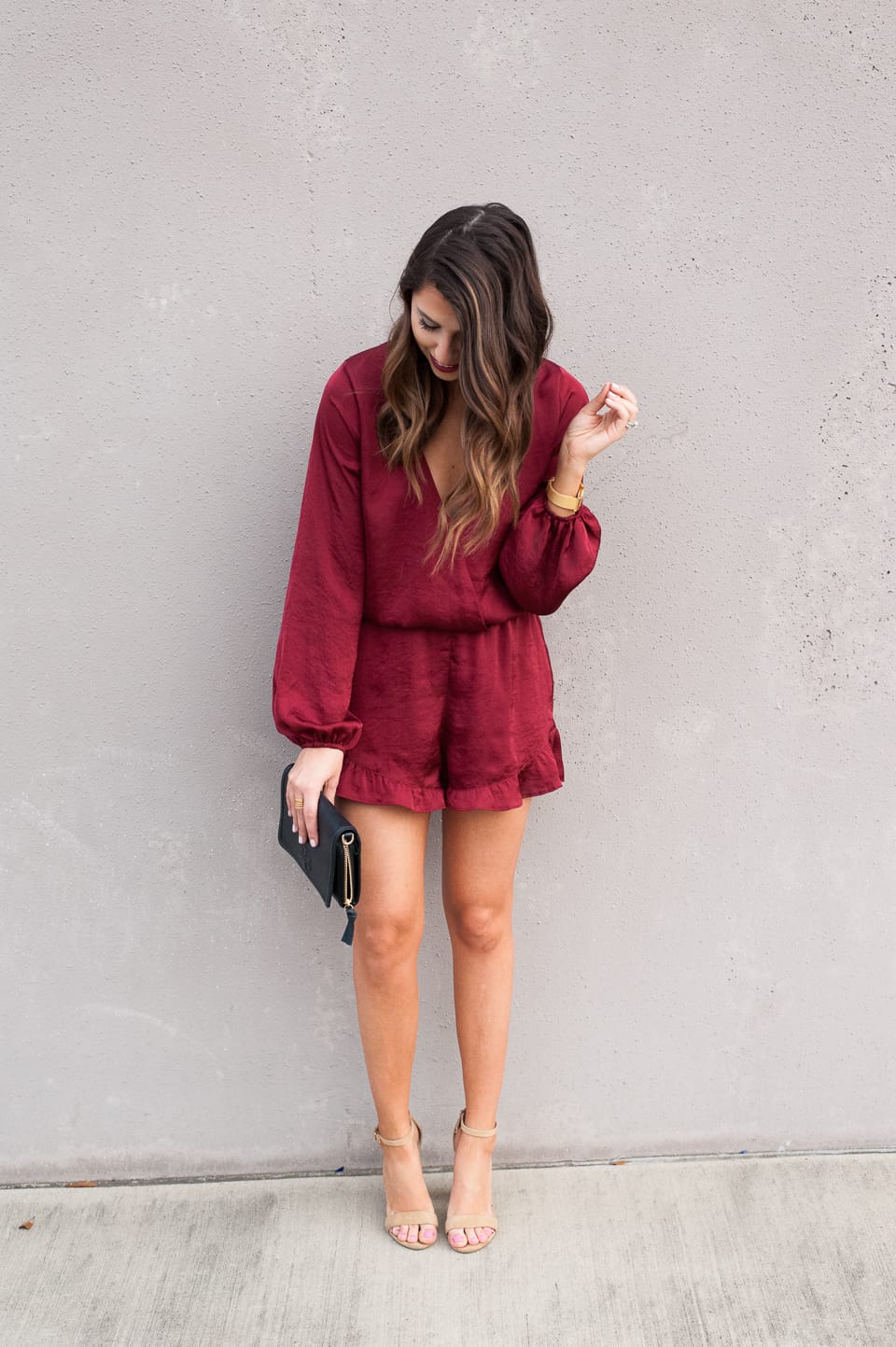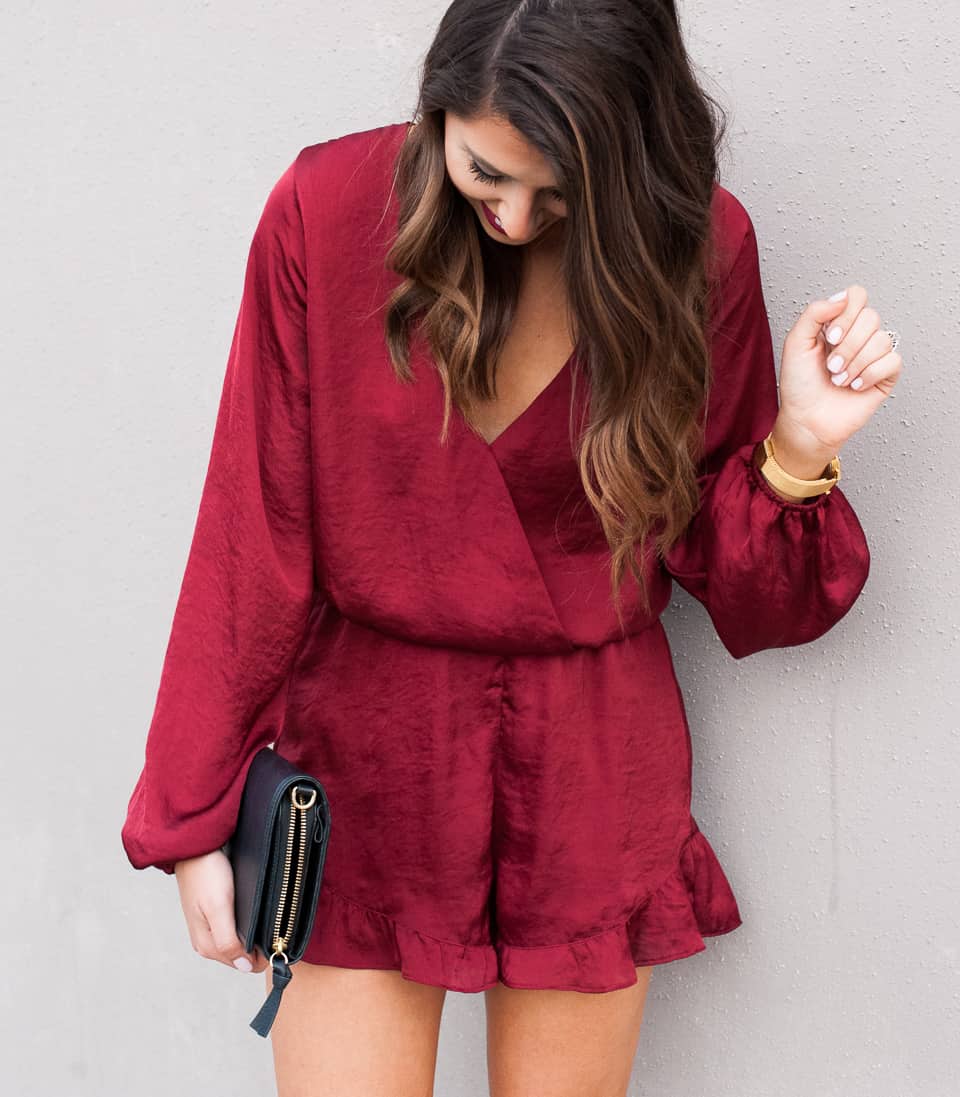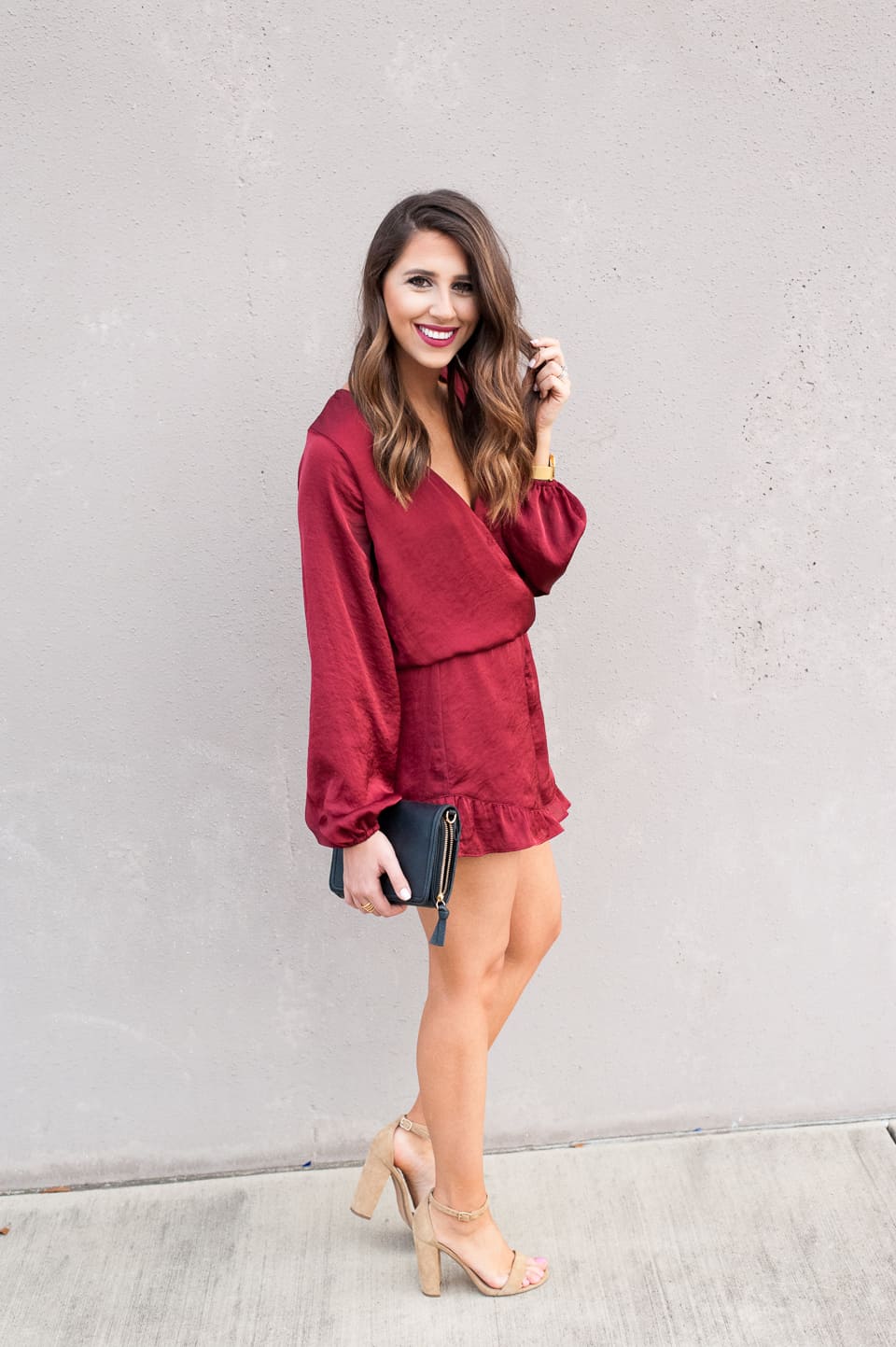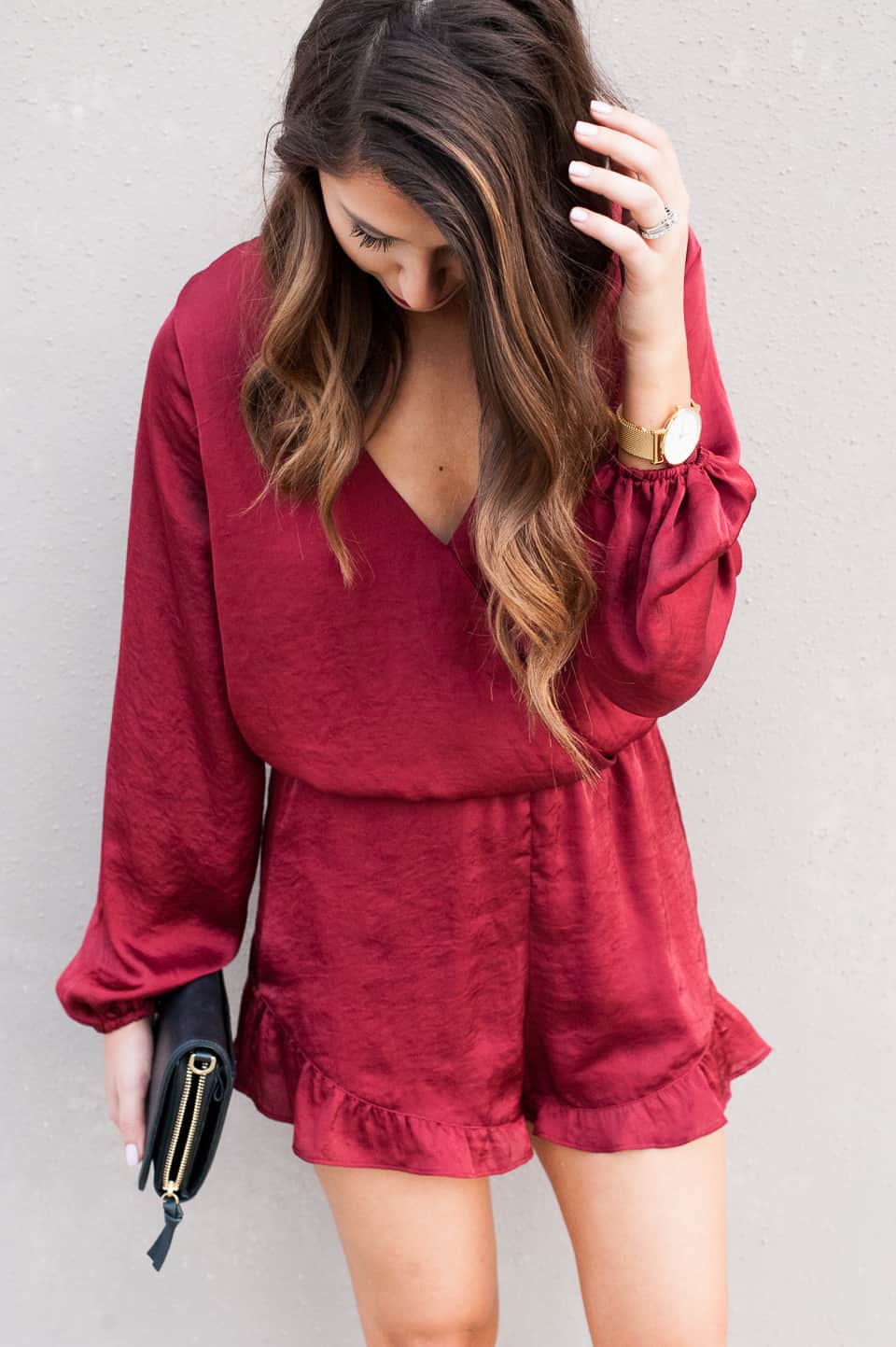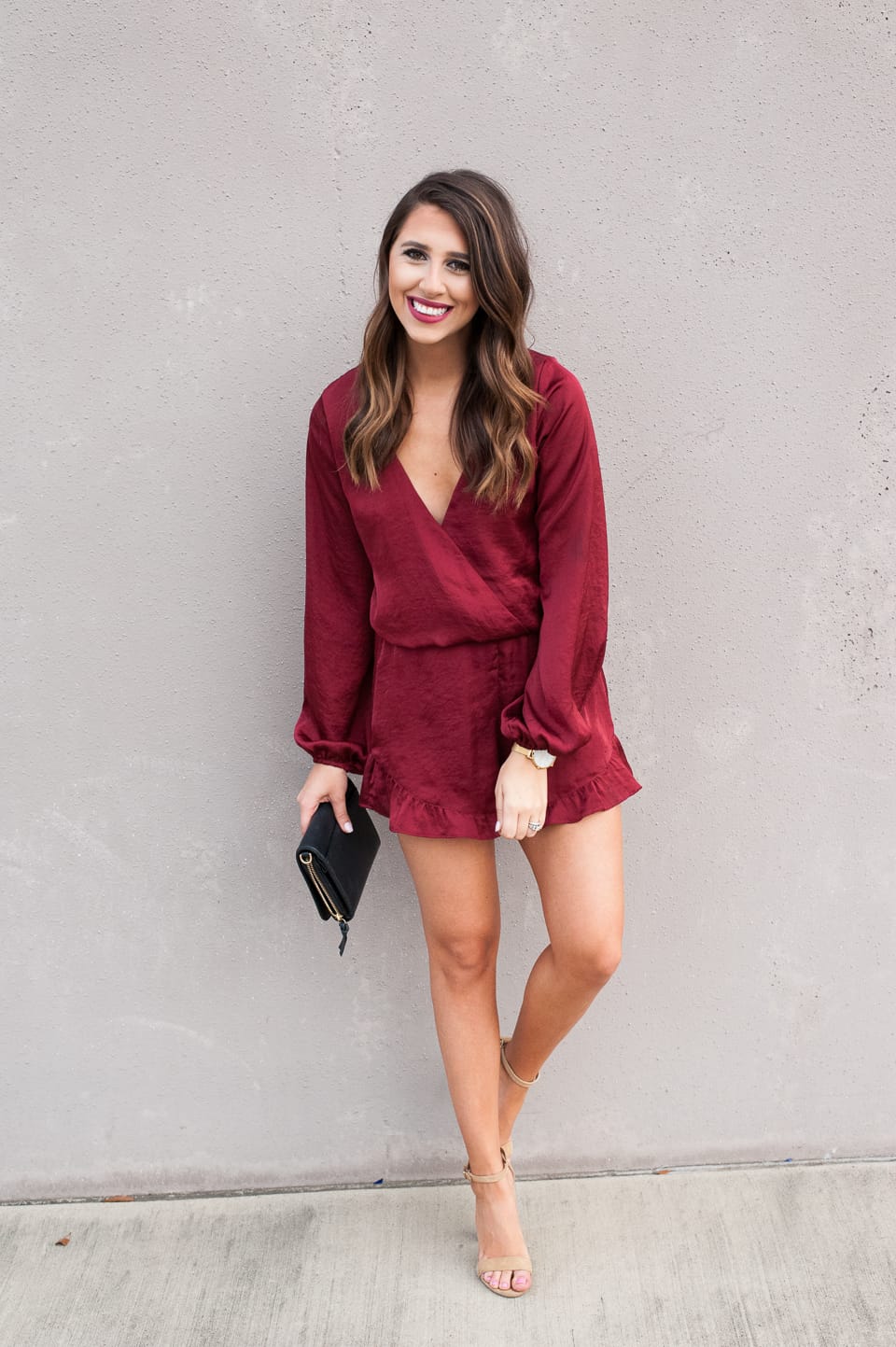 Romper: Show Me Your Mumu | Shoes: Steve Madden | Clutch: Tory Burch | Watch: Larsson and Jennings
Y'all, this romper is the dreamiest of all dreams. I mentioned it on IG once, but I'll say it again, I felt like a million bucks in it. Sadly, we didn't win a million bucks the night I wore this out in Vegas, but thats ok. Ted also was a big fan – which is always extra points for a piece in my book! I think the flirtatious red, deep v cut, and satin silk material really gives it a personality. I think it would be the PERFECT valentines date night romper and I probably will wear it my self again, if I don't find something better now until then Feb 14th.
I wanted to say a quick thank you all from the bottom of my heart for all your sweet sweet messages. Man you know how to make a girl feel loved. If you missed it, Ted wrote my blog post yesterday. What a man y'all. I was legit in tears after surprisingly reading it. I was feeling so overwhelmed and unmotivated the night before that I didn't get a chance to finish my post. Ted knew that and decided to take it upon himself to give me a break and write the post. It was so sweet and I don't deserve his sweet words. MAJOR brownie points. I think I am going to have him (I prob will have to beg him) write more posts since everyone seemed to like his posts over mine! lol jk kinda
So a couple things to take away: Ladies, you need a man like Ted Raad in your life and you need this romper to for V Day.
THANKS AGAIN YALL FOR BEING THE BEST.