Under $50 Gift Guide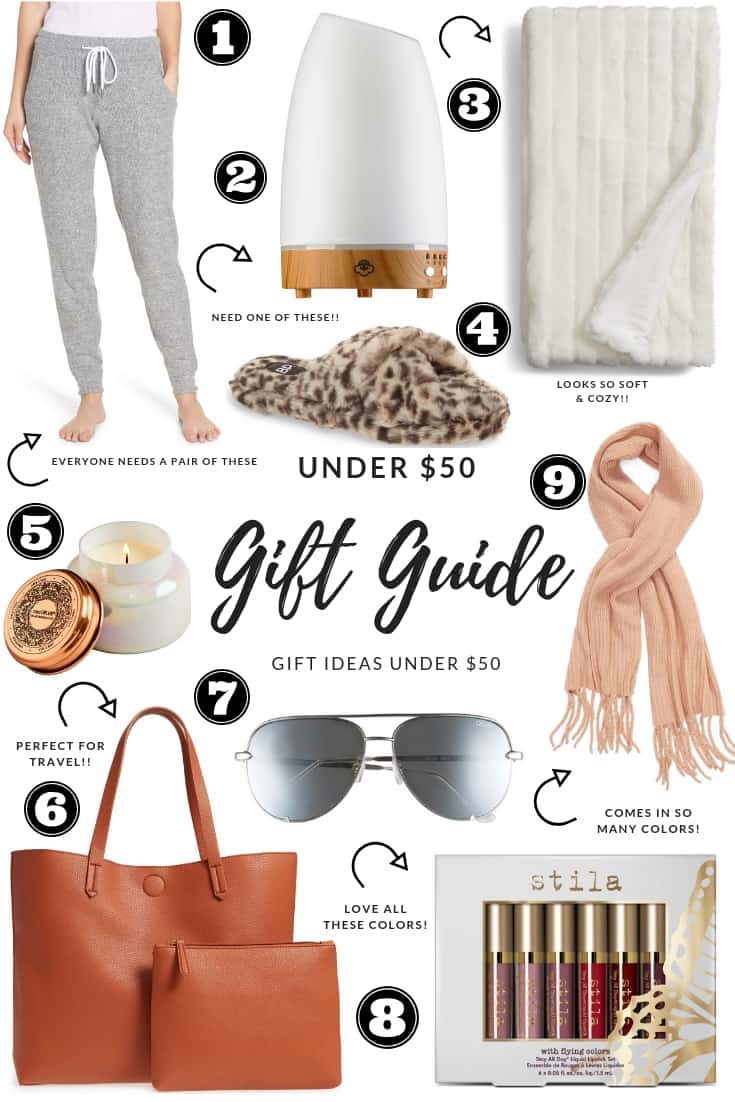 1. Joggers(for him): Everyone needs at least a couple pairs of these in their wardrobe cause they are comfy and cute and necessary!
2. Diffuser(similar): I need to get my hands on one of these things soon! I have heard so many great things!
3. Blanket(on sale): This looks so soft and perfect to throw over the couch or bed!
4. Slipper(other option): Love these obviously because they are animal print, but they do come in a couple different colors as well!
5. Candle(similar): I have shared these candles with you before because they are so great! I love so many of their scents!
6. Bag Set(cute idea): This big bag is so perfect for travel and love that it comes with a matching small bag!
7. Sunglasses(affordable option): So I love this brand of glasses and just saw that these are on SALE! Hurry before they sell out!
8. Lipstick Set(sale!)(other option): You guys know that this is my go to lipstick and this set has so many colors that I love!!
9. Scarf(affordable option): You can never go wrong with gifting a scarf! This one comes in so many colors to choose from!!