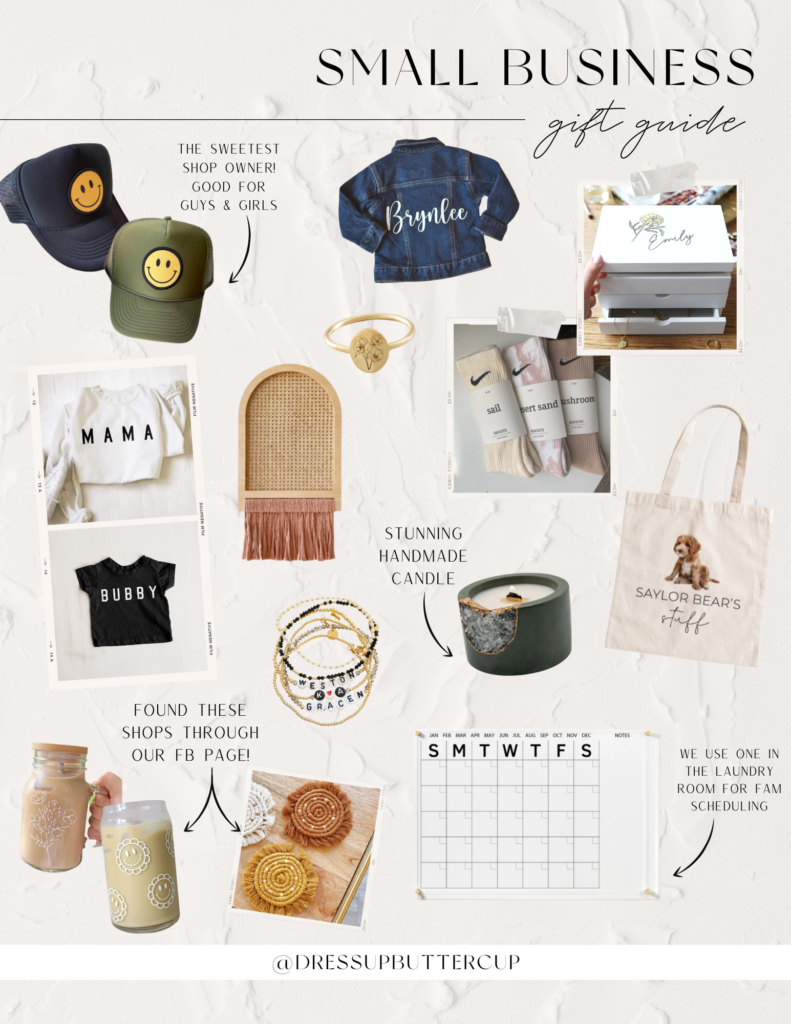 HappyStacks Trucker Hat | Personalized Kid's Denim Jacket | Jewelry Box | Birth Flower Ring | Hand Dyed Socks | Mama Sweatshirt | Bubby Sweatshirt | Macrame Wall Art | Geode Candle | Personalized Pet Tote (Code: DEDE10) | Swarovski Bracelet | Customizable Letter Bracelet | Floral Mason Jar | Smiley Face Glass | Macrame Coaster Set | Acrylic Dry Erase Calendar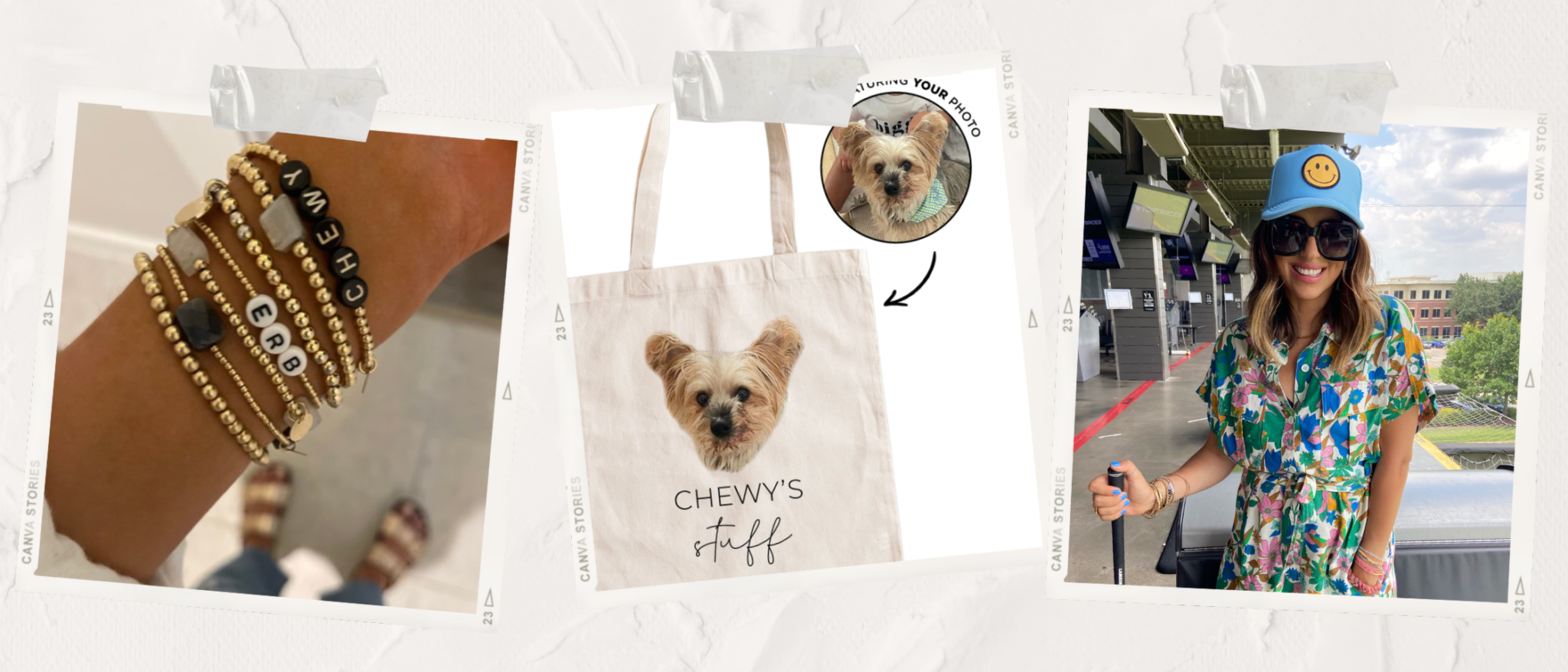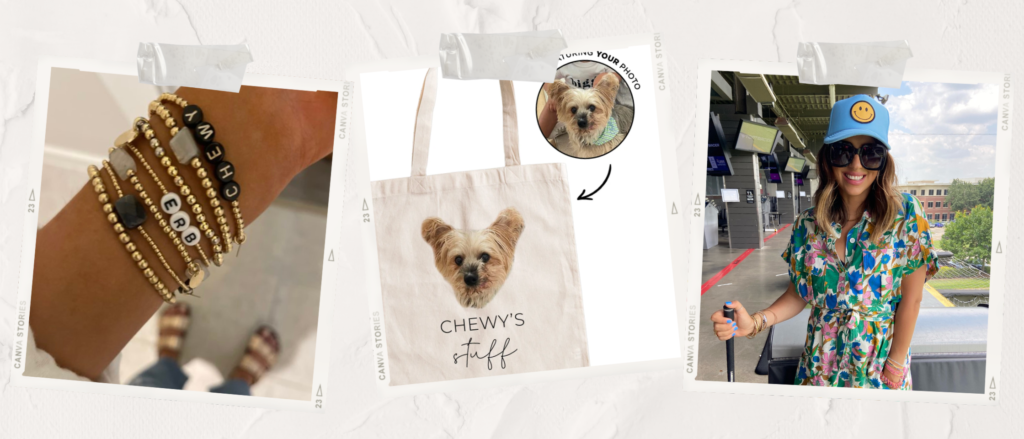 Customize Letter Bracelets: I'm a big fan of bracelets and love wearing ones that mean something to me! I customized these this summer and wear them all of the time. Love that they're personalized but still look really chic.
Personalized Pet Tote: Made these for our dog, Chewy and one for each of the kids! Perfect for throwing stuff in on the go, but would also make a cute gift bag.
Happy Stacks Trucker Hat: I'm obsessed with these and have one in almost every color. The Etsy shop owner is the sweetest and y'all have made such a difference by supporting her shop!