DM Round Up
September Week 4
Answering your most asked questions and sharing links to the most requested items from last week!
Does the Amazon chin mask actually work?
Ehhh I think the chin straps work a little. I used to think they were making a really big difference but I realized that was when I was also doing Gua Sha consistently at the same time. I think the mask helps make your skin soft but the Gua Sha really helps with lifting!
How long does the pampas grass last?
That's a a great question…I didn't do much research before going to cut them down on the side of the road haha. From what I just read, they can last up to 3 years! One of y'all told me to spray them with hairspray to prevent shedding and so far so good! Found these fake pampas leaves on Amazon that we have inside the house too!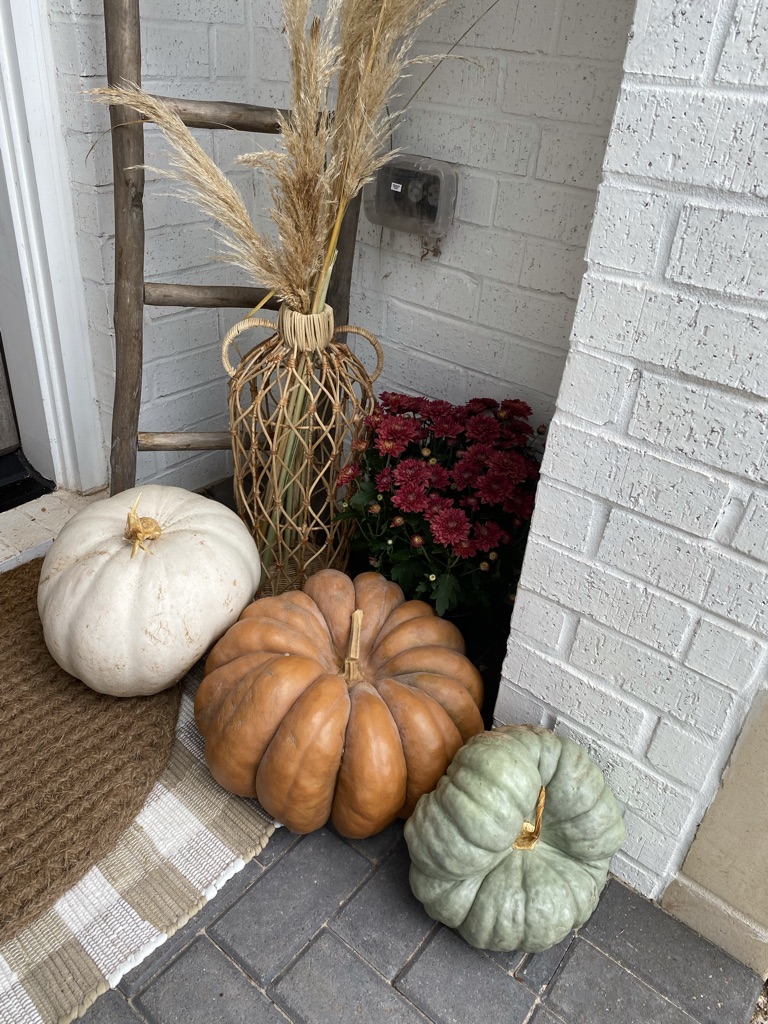 Are you restocking any other Detre jackets or just denim?
Right now we're just bringing the Everyday Denim Jacket back! This one was the most popular and I know a lot of y'all weren't able to snag it last year because it sold out so fast. Stay tuned for more updates on when they'll be back and ready to order!
Where are the pajamas and slippers form that you wore to get ready in for Emily's wedding?
Emily gifted us the pjs and slippers to get ready in but I found these velvet slippers on Amazon that look so similar to the ones we got and I think these are the pajamas she got us!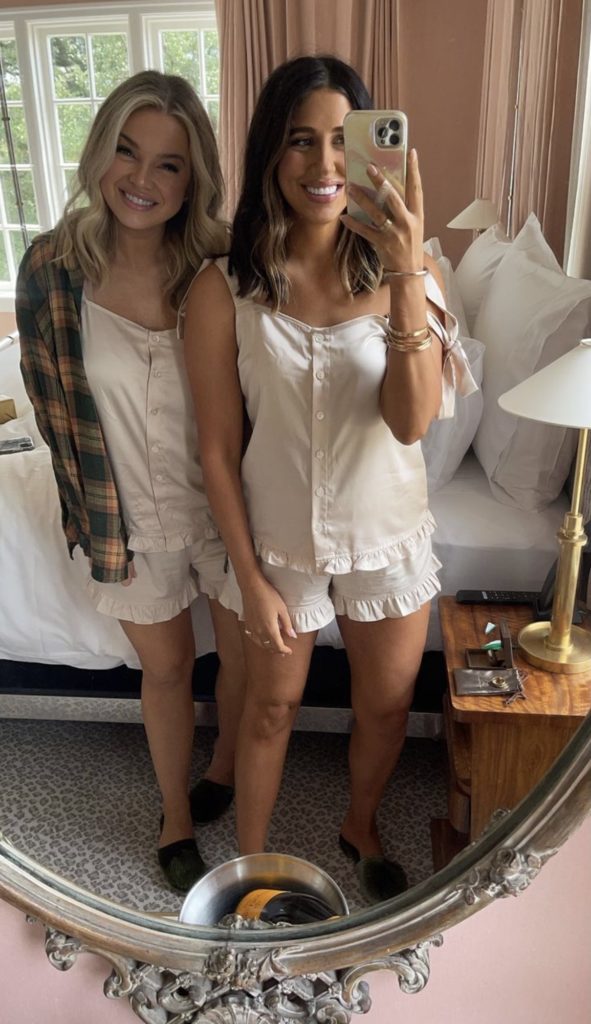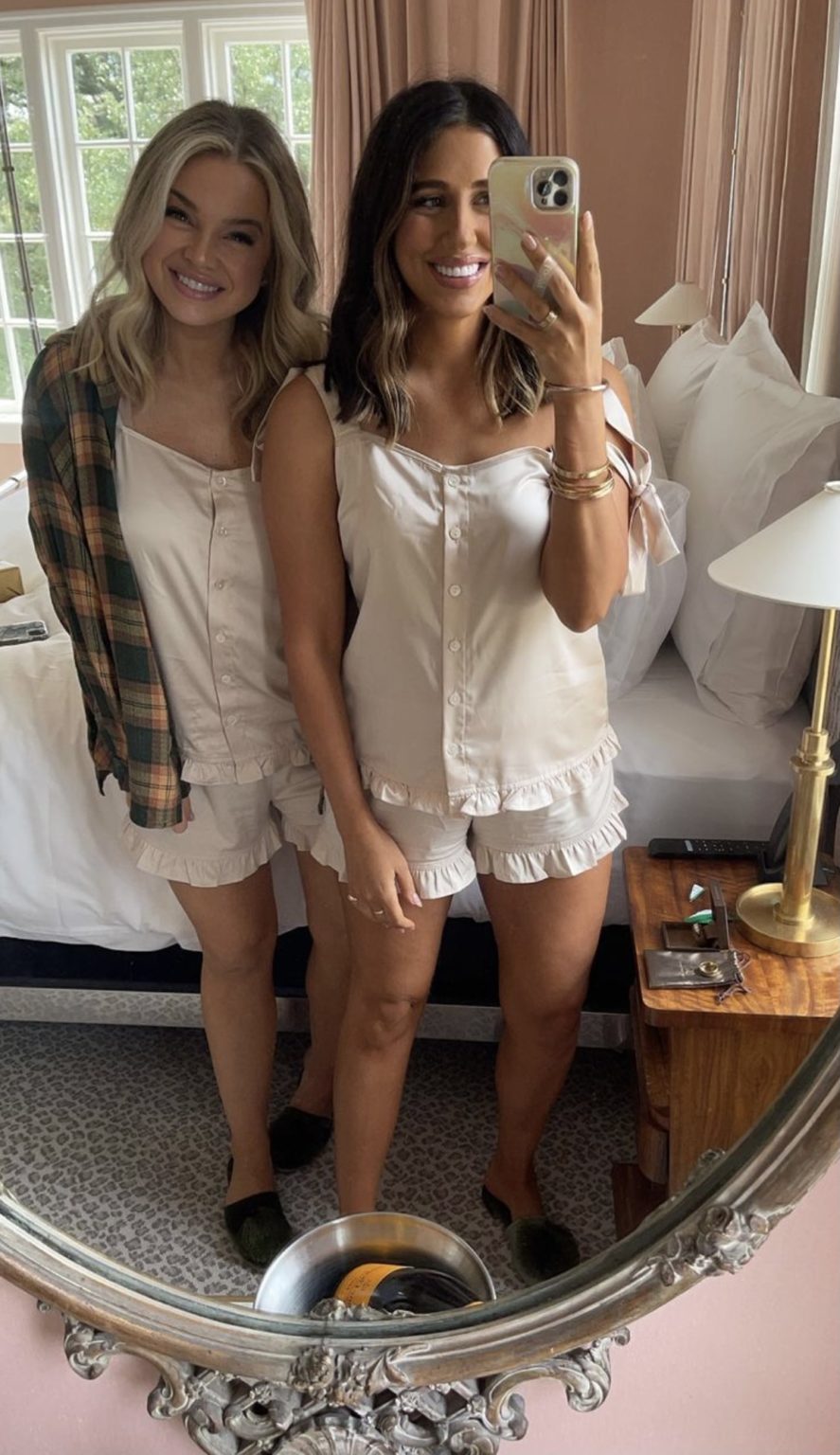 Who did you use for the live painting service?
We used this painter who we found online and she killed it!! We thought it was a unique gift and would help them remember their special day.
Where were your bridesmaid dresses from?
My dress, Emily's, her mom and sister's dresses were all custom made from Nardos Design in Dallas!
What heels did y'all wear with your bridesmaid dresses?
We all wore a similar style of these Sam Edelman heels! So dang comfy, I have them in a few different styles and colors! Would totally recommend if you're going to be on your feet all day.
Did Ted officiate the wedding?
Yes! He's an ordained minister believe it or not haha. Emily and Lee are our best friends and we've both known then since they started dating so it was really special to hear Ted talk about their love story and make things official!
Rehearsal dinner heels?
Ordered these for wedding weekend! Not going to lie, the arch is pretty extreme and if you have flat feet like me it's going to take you a while to break them in and as you can see, your feet will condensate in them throughout the night haha. Used this spray I saw on TikTok to help my feet!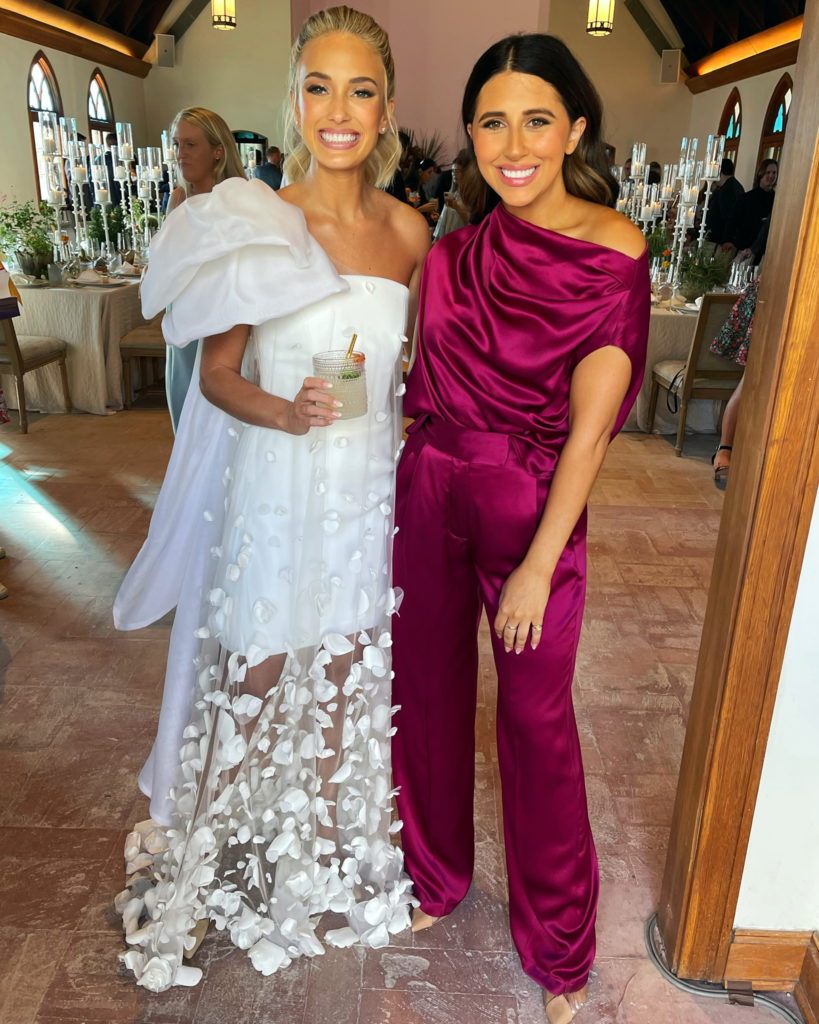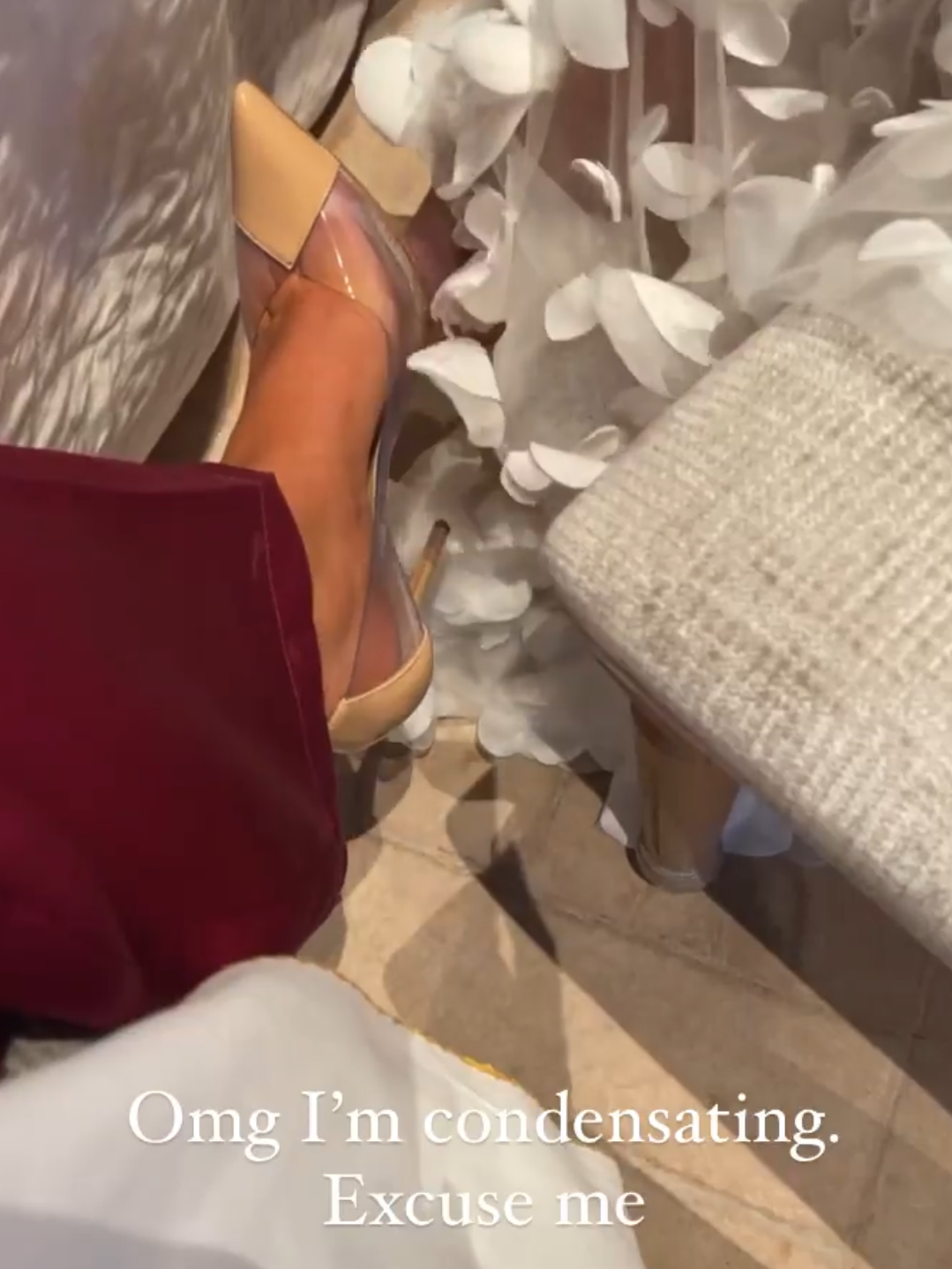 What self-tanner have you been using lately?
I used the Tan Again sunless tanning mousse for Emily's bachelorette party and before the wedding. No streaks, doesn't smell or flake! I use shade ultra dark. Code DEDE will give you a discount 15% off if you want to try it!