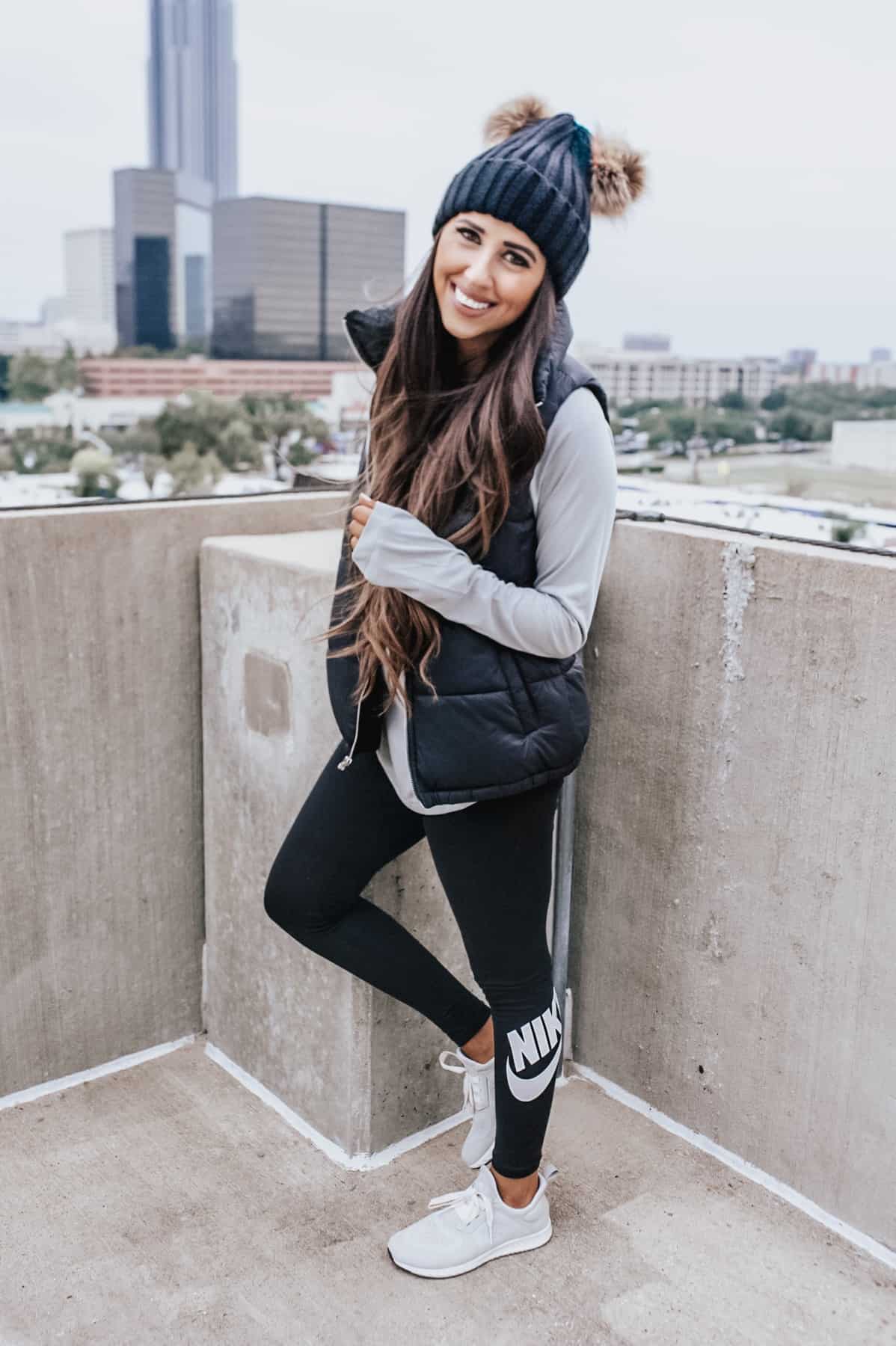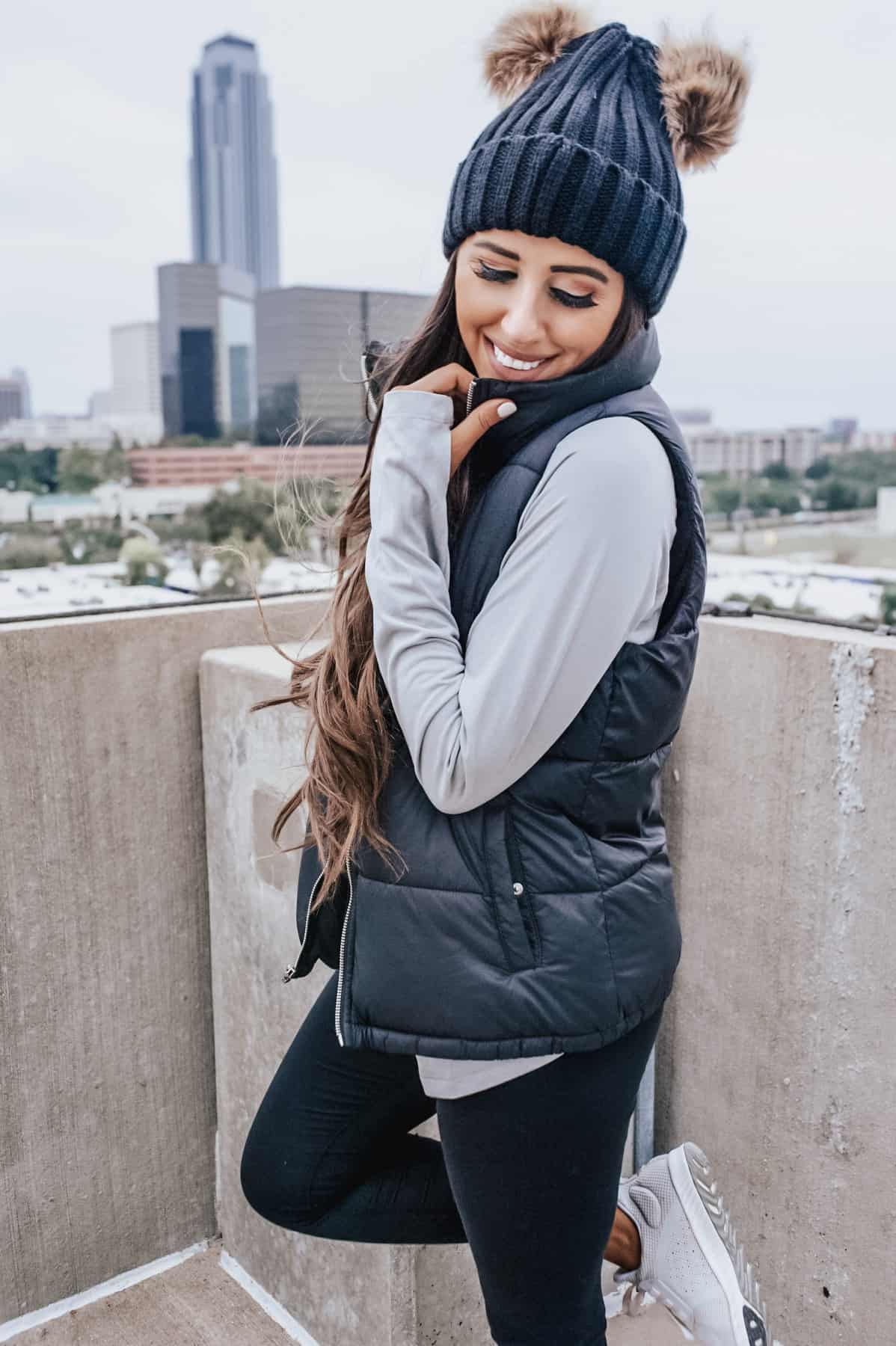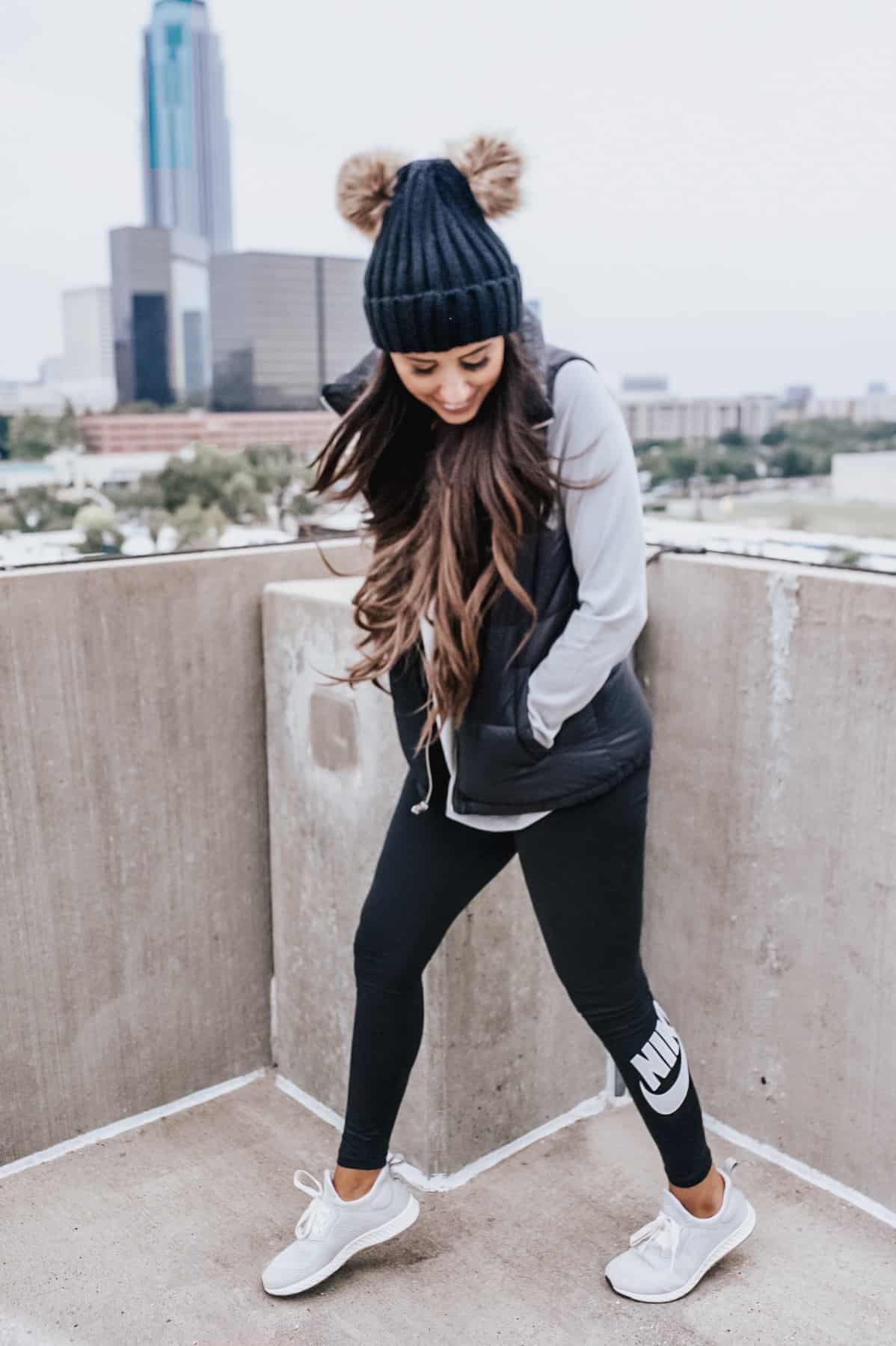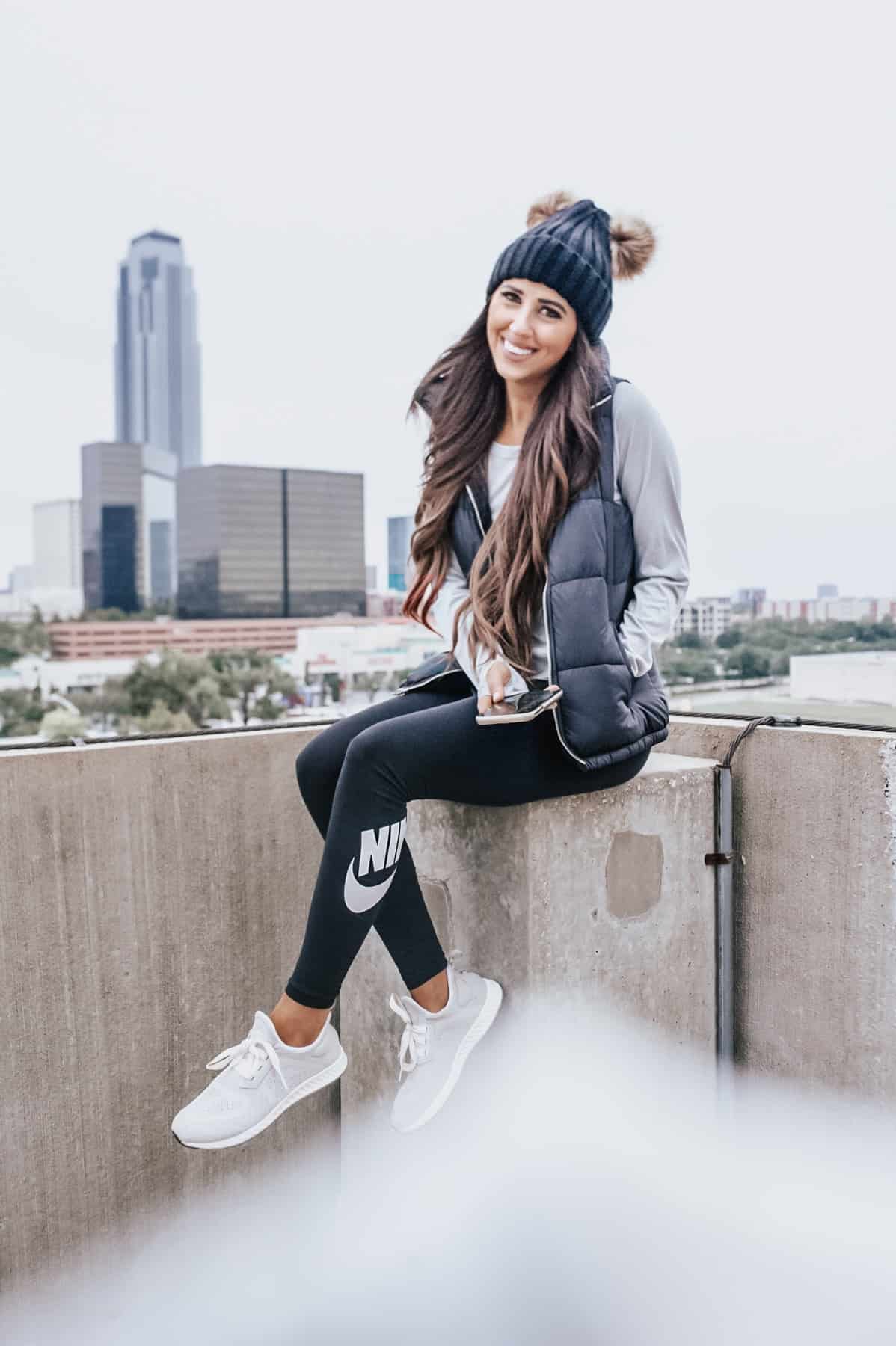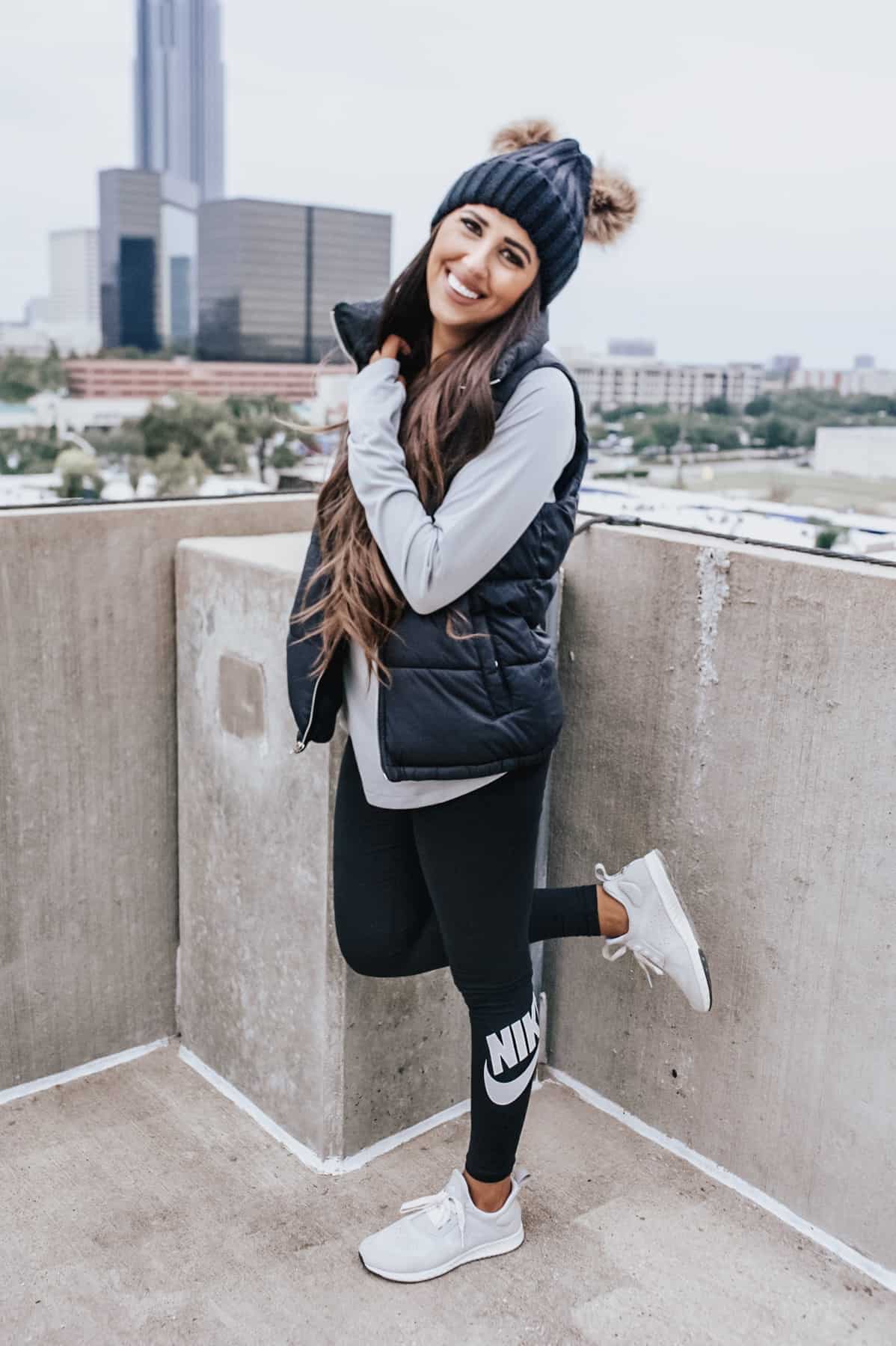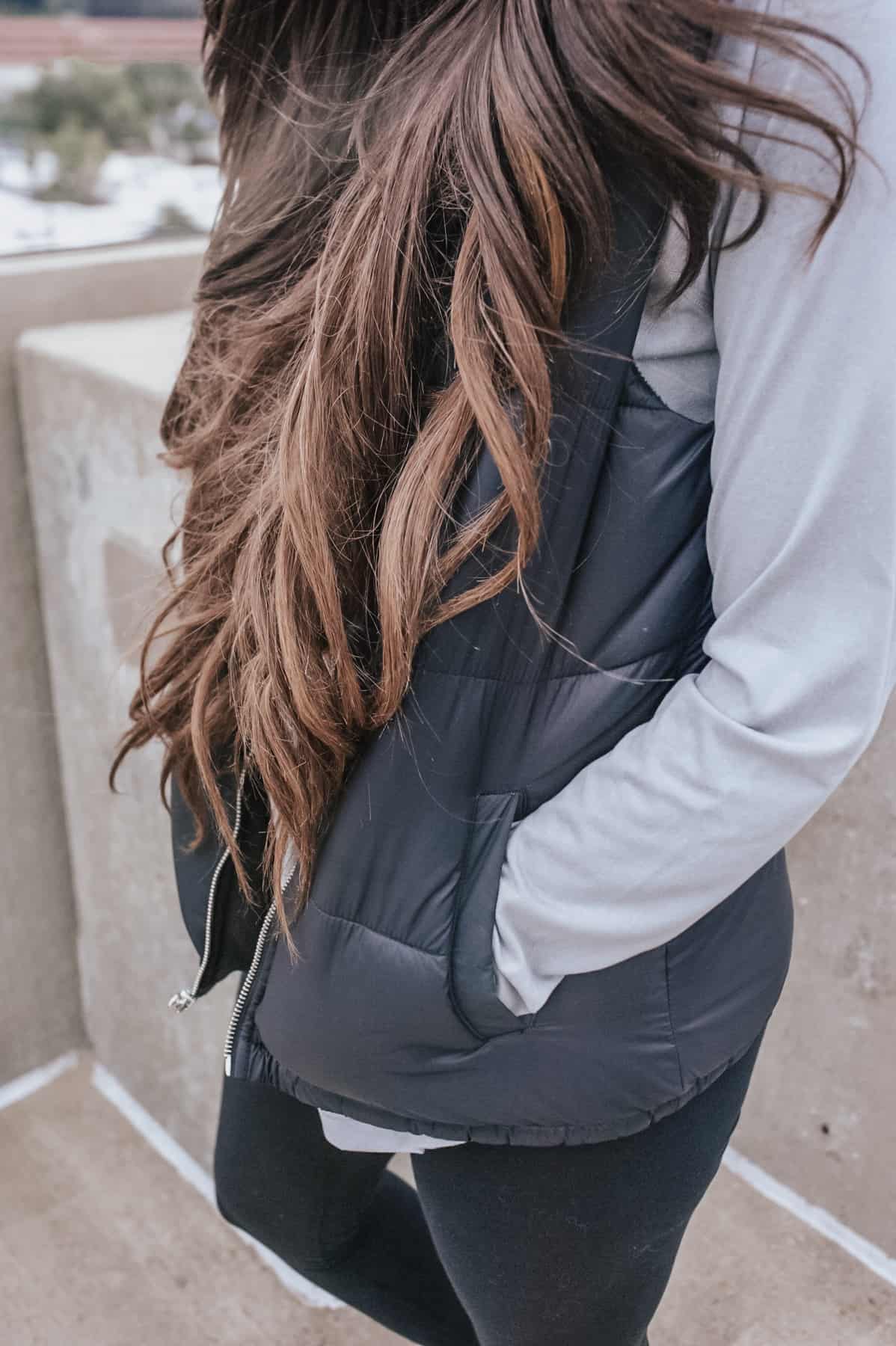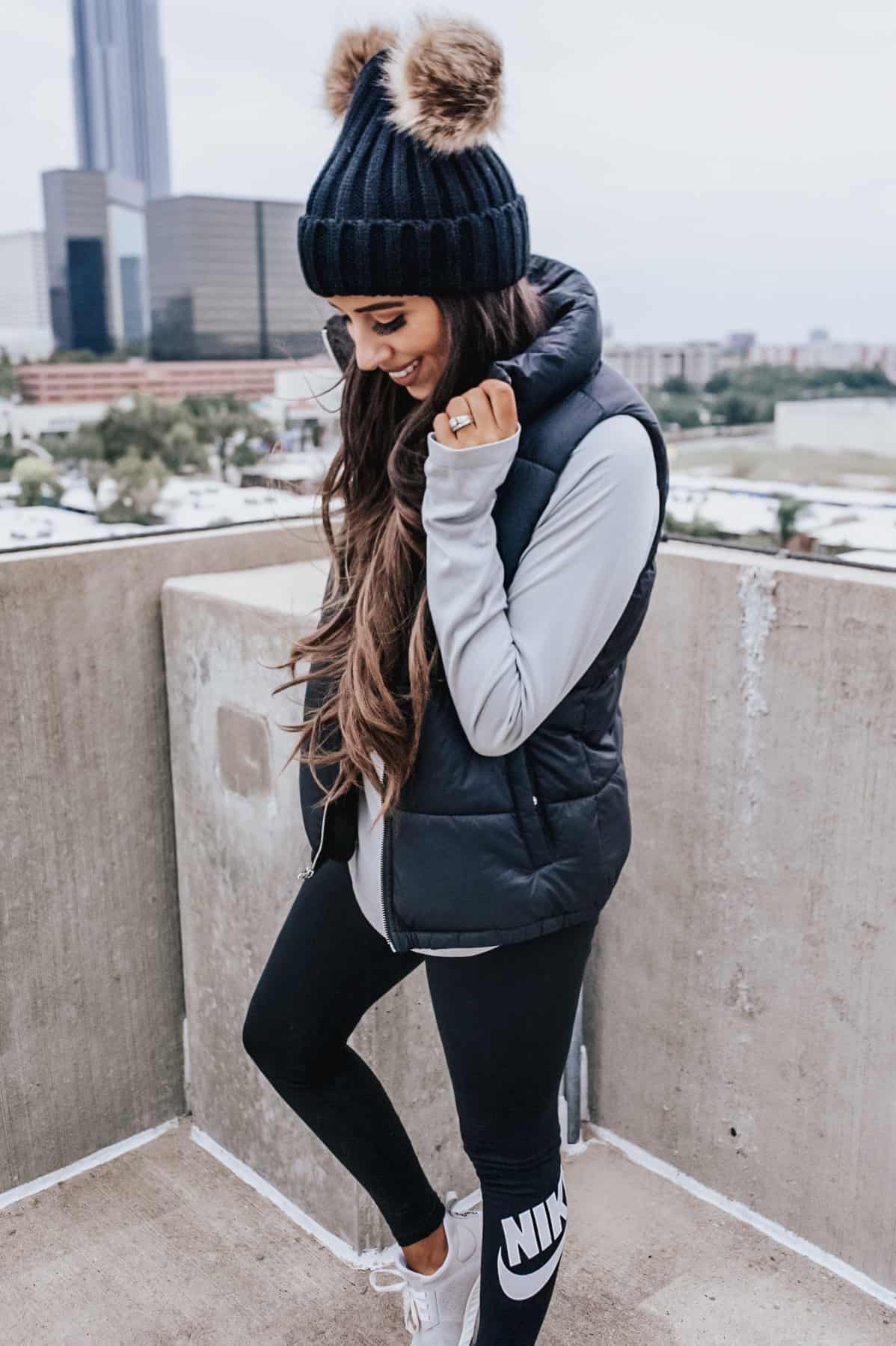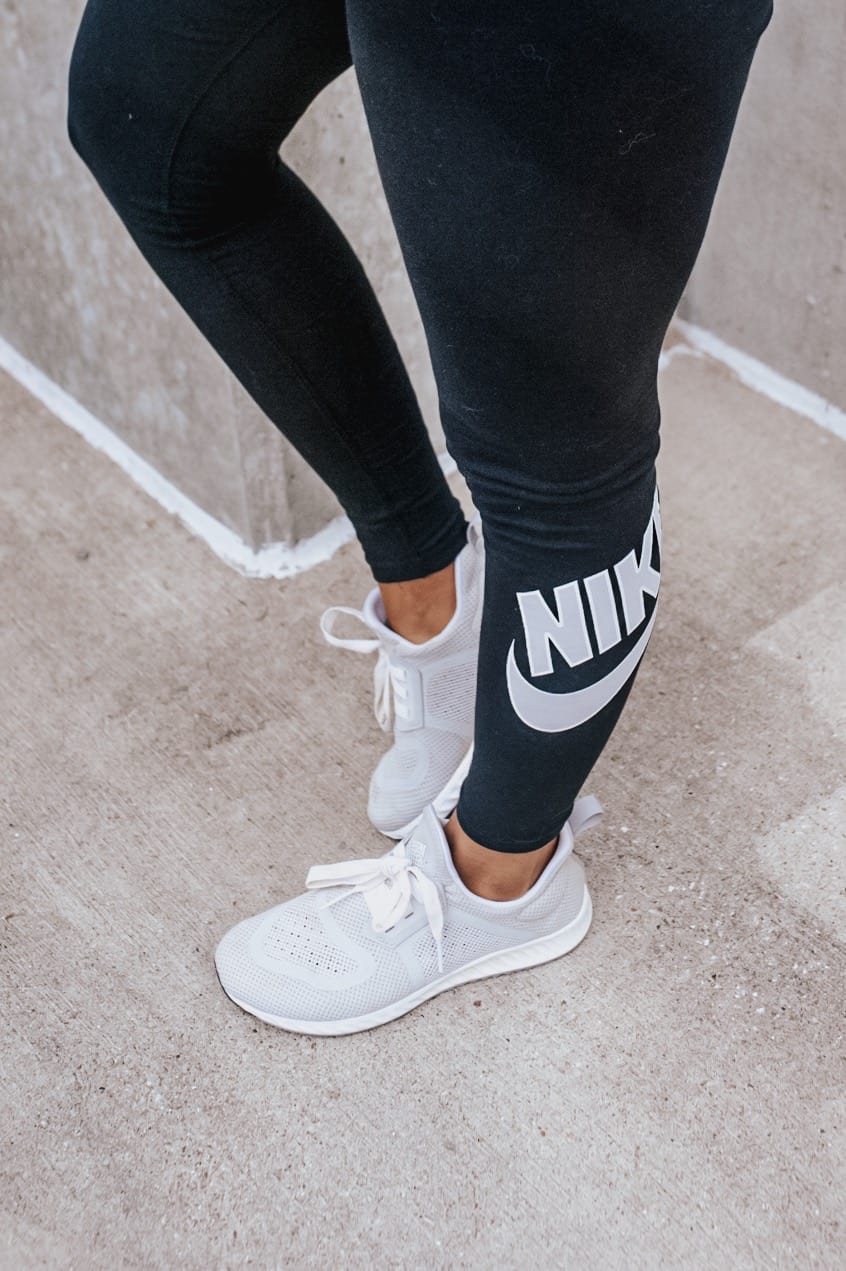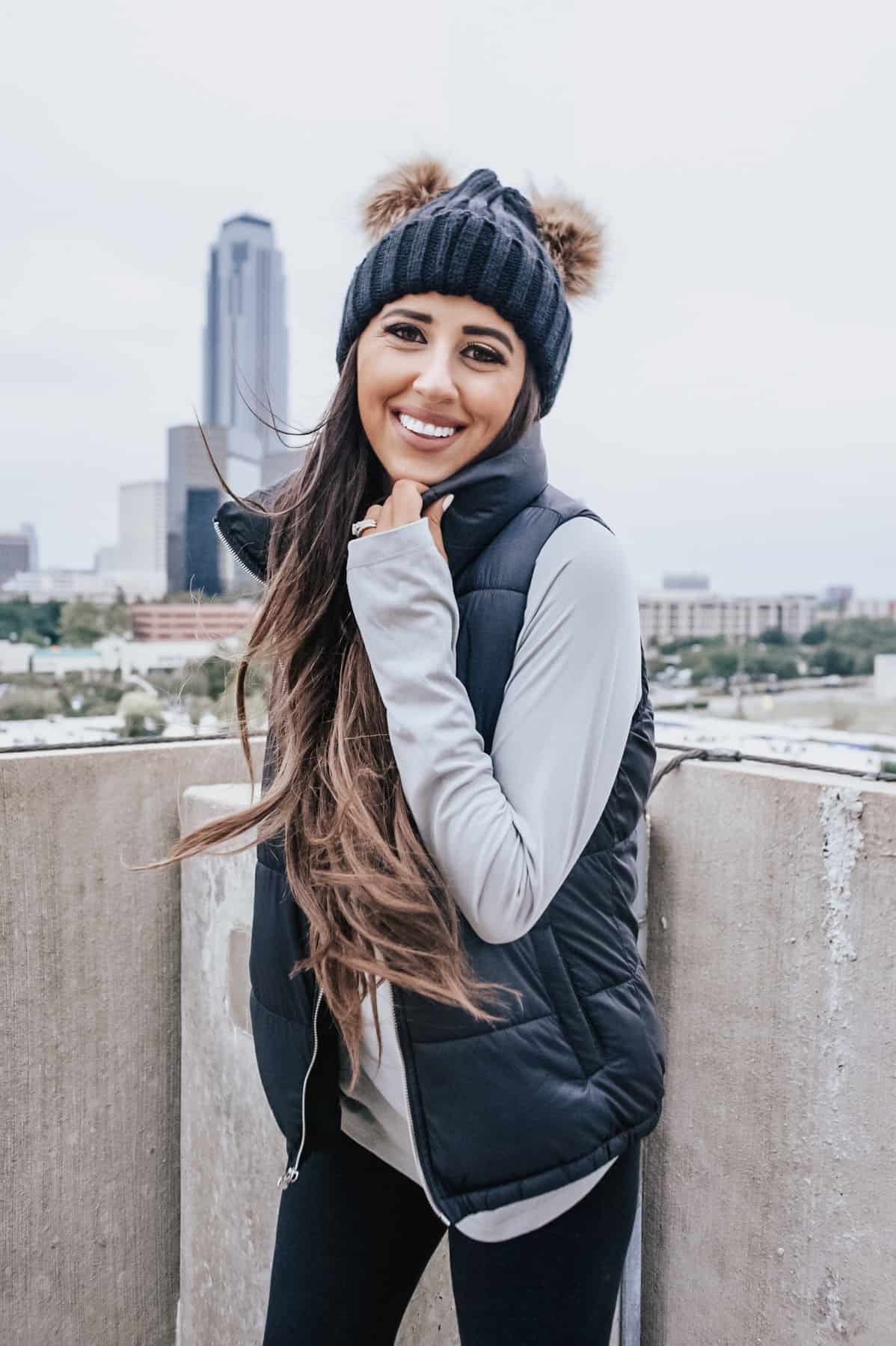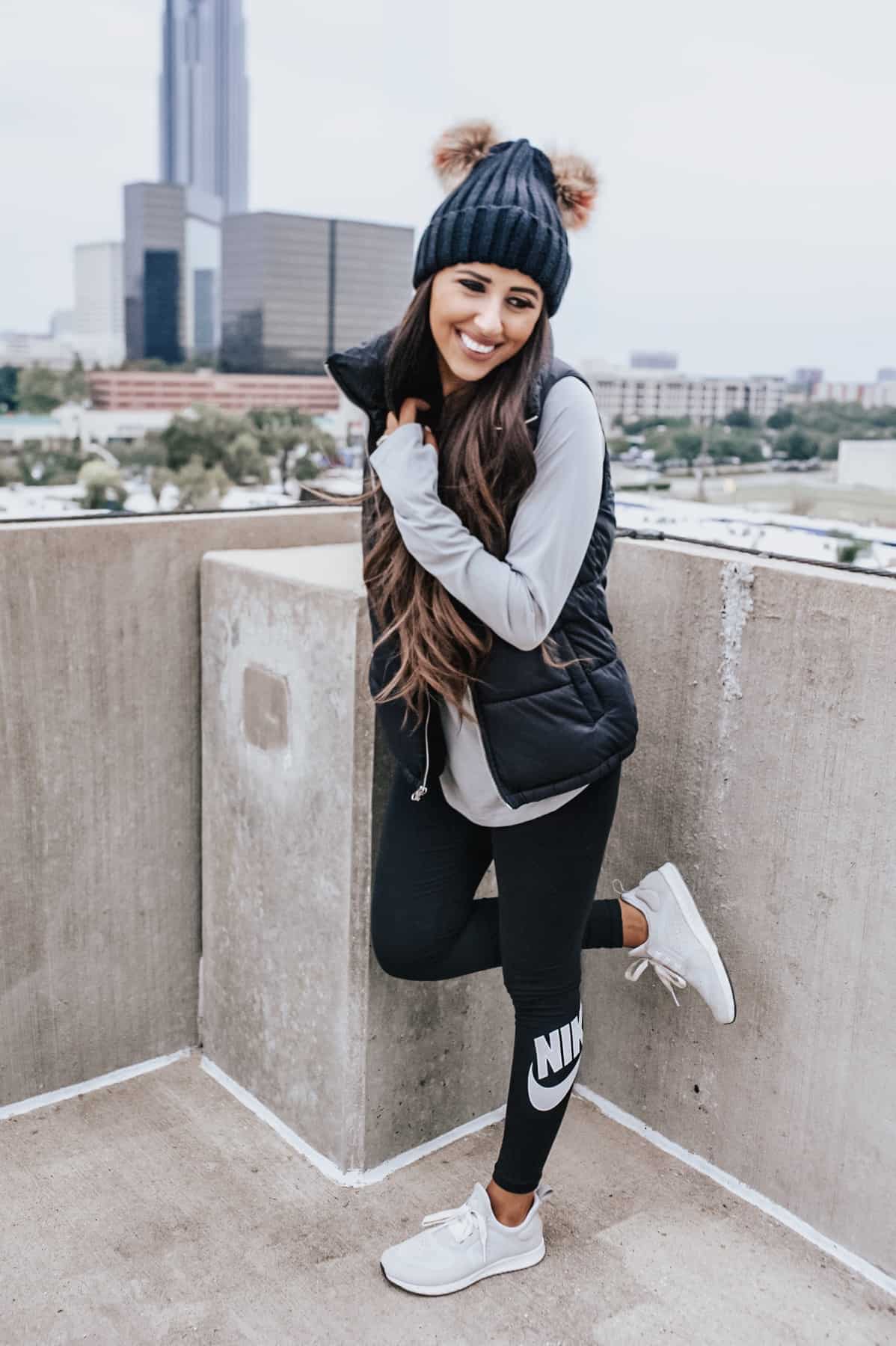 Top: Xersion | Vest: Xersion | Leggings: Nike | Shoes: Adidas
I feel like November has been FLYING by! I mean can you believe next week is already Thanksgiving?! Ted and I signed up for the Turkey Trot this year for the first time and I do not feel like we are ready yet. While I haven't been preparing for running 3.5 miles in the cold, I have already found the cutest outfit to wear LOL! But seriously how cute is this little athleisure outfit! If you didn't sign up to run a 5k in the freezing cold then you could always wear this running errands around town like I am doing today! I'm sure we all have SO much Christmas shopping to do and this outfit is the perfect mix of comfy and cute. I picked these up from JCPenny and couldn't believe how affordable everything was! AND their black Friday deals has 75% off all outerwear! While I was there I also grabbed a couple things for Ted to wear for the run. I also found this hilarious Christmas sweater if you're on the hunt for a good one for all your holiday parties! You can find it here.
Well, I'm off to prepare for the closet sale later this evening! So happy to be getting rid of some of this stuff since the clutter is driving Ted crazy and I hear it on the daily! Happy Hump Day loves!!