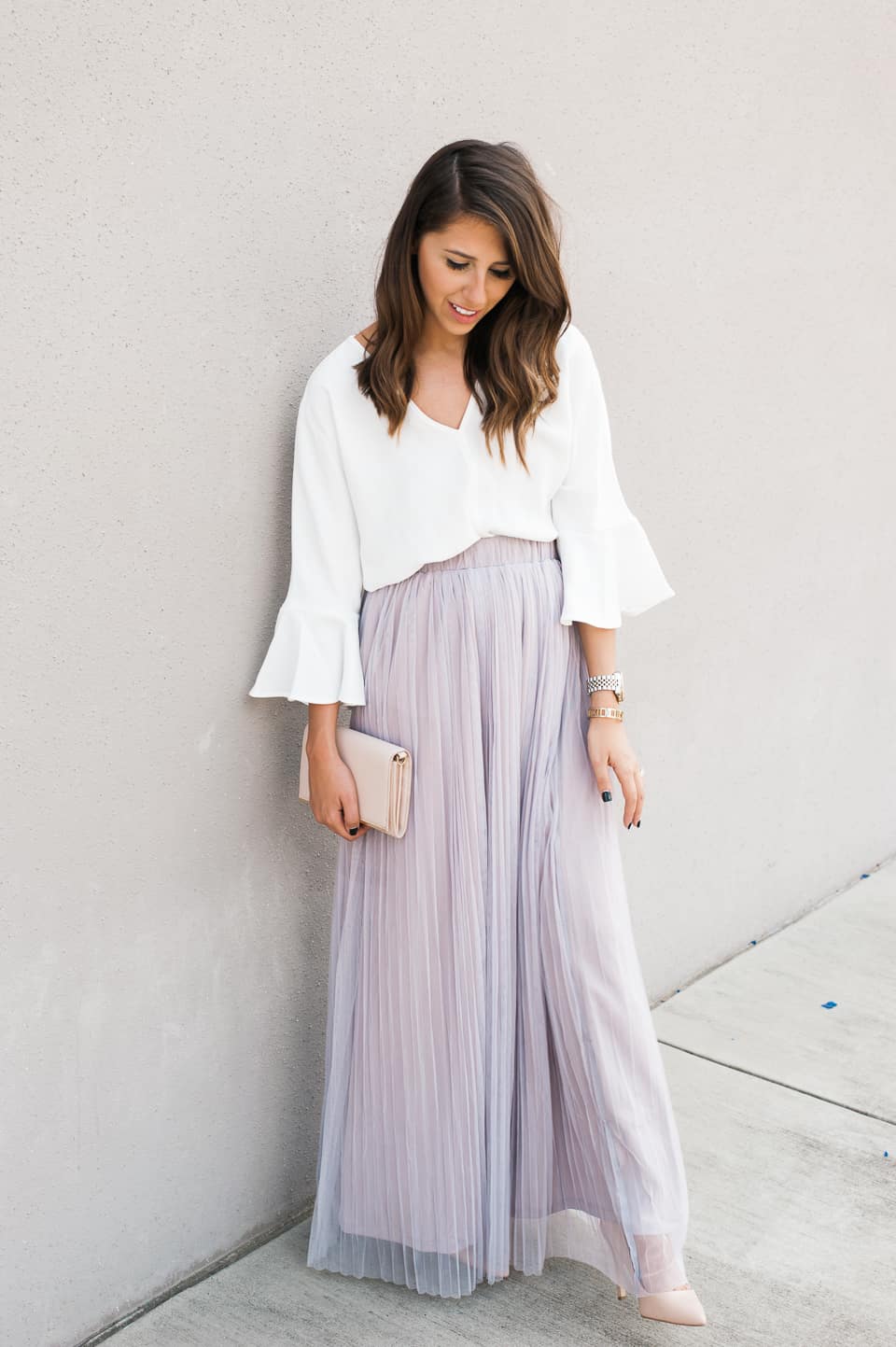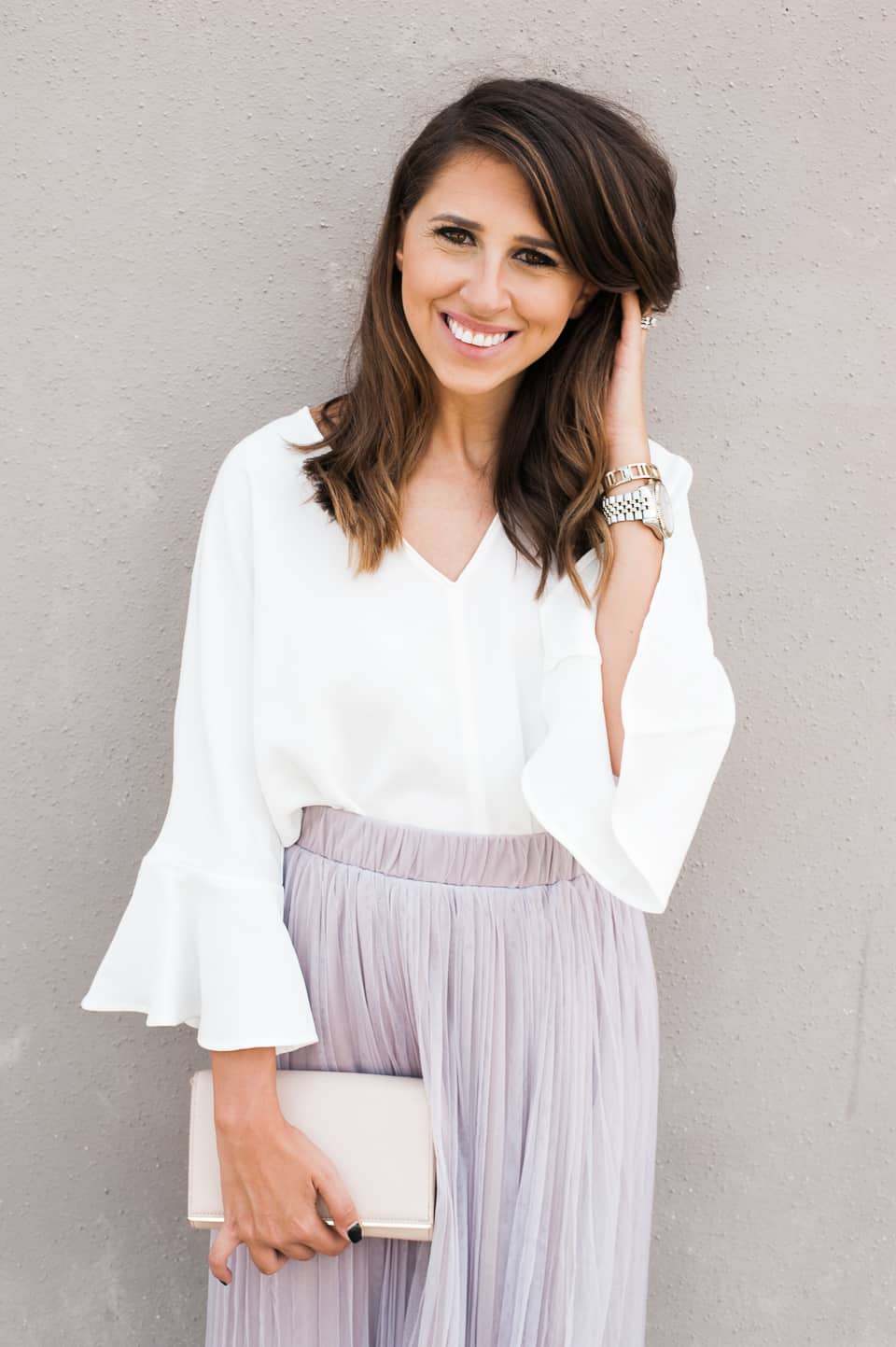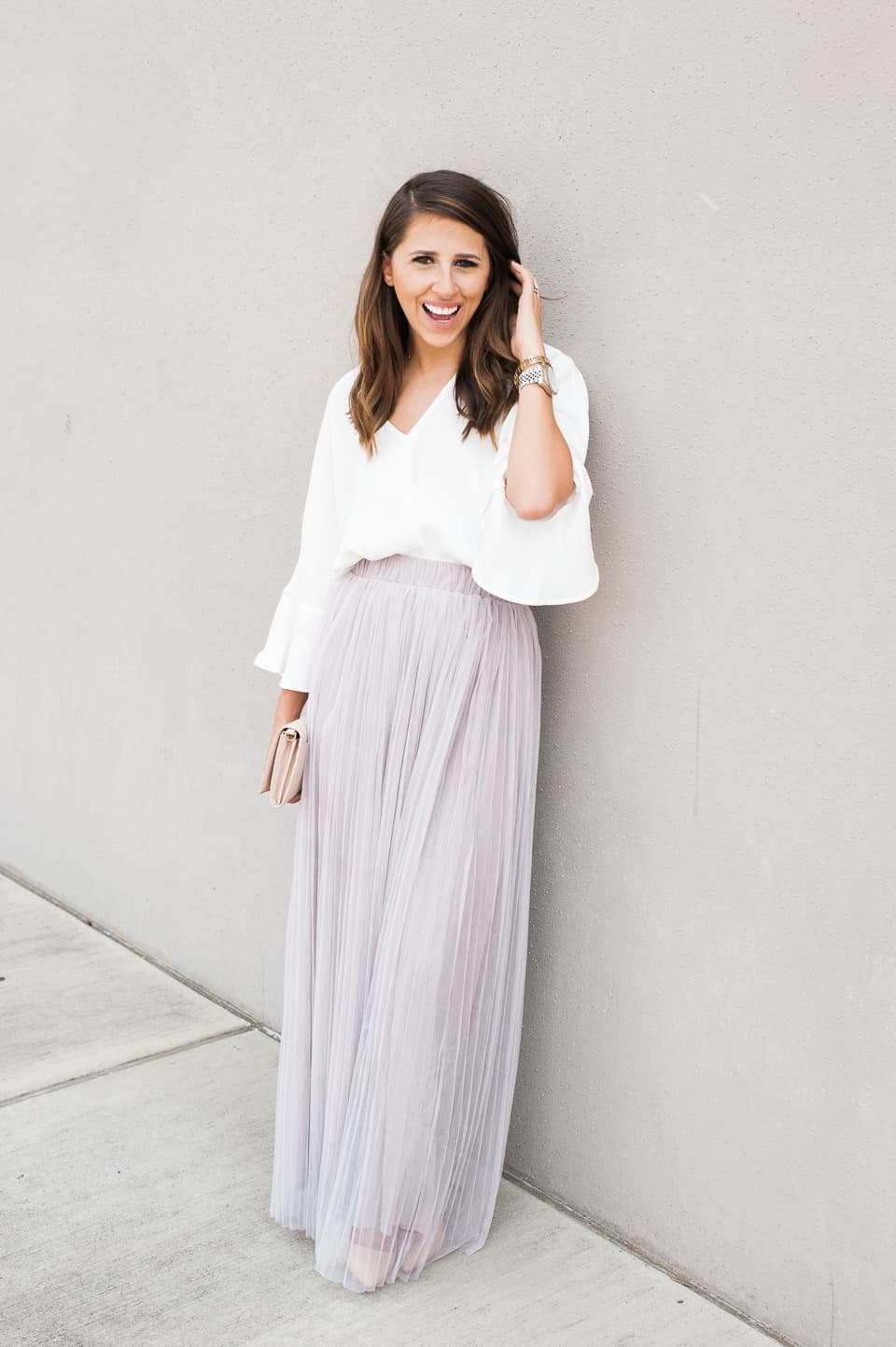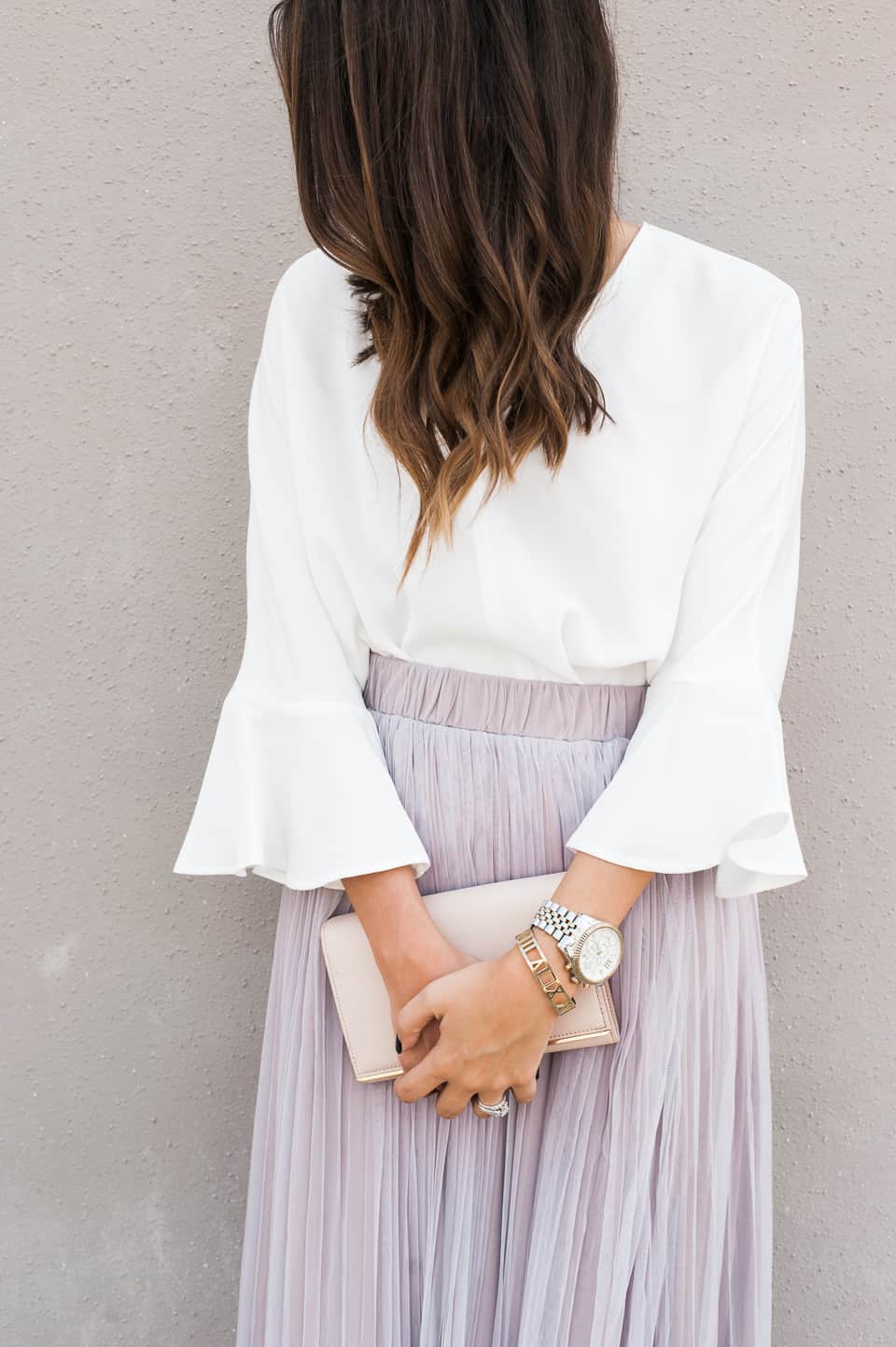 Top: Pleione (similar) | Skirt: Boohoo | Clutch: Tory Burch | Watch: Michael Kors | Shoes: Nine West 
Man oh man I just love this skirt so much and it being under $40 makes it even better. I paired it with a white top with bell sleeves to make a bigger statement. I was thinking this would be the perfect look for a baby or bridal shower either hosting or attending. I love walking into showers or gathering wearing something that makes me feel loud and proud. This tulle skirt says that all. I am loving the brand boohoo and my two favorite items recently have been from them (plus they sell at a good price point). I included some other of my favorites from them on the Shop – Under $100 tab.
Under the Shop tab above you can find my IG to shop the items shown, #buttercupcrush items that I love, under $100, and shop my favorite stores. If you ever have any questions about pieces are need help shopping, I am your girl! I love getting emails helping with what to wear to a wedding, what you are debating on purchasing, etc. I am headed to Dallas tonight for some exciting news and I am so excited for it! Happy hump day.