Topshop Denim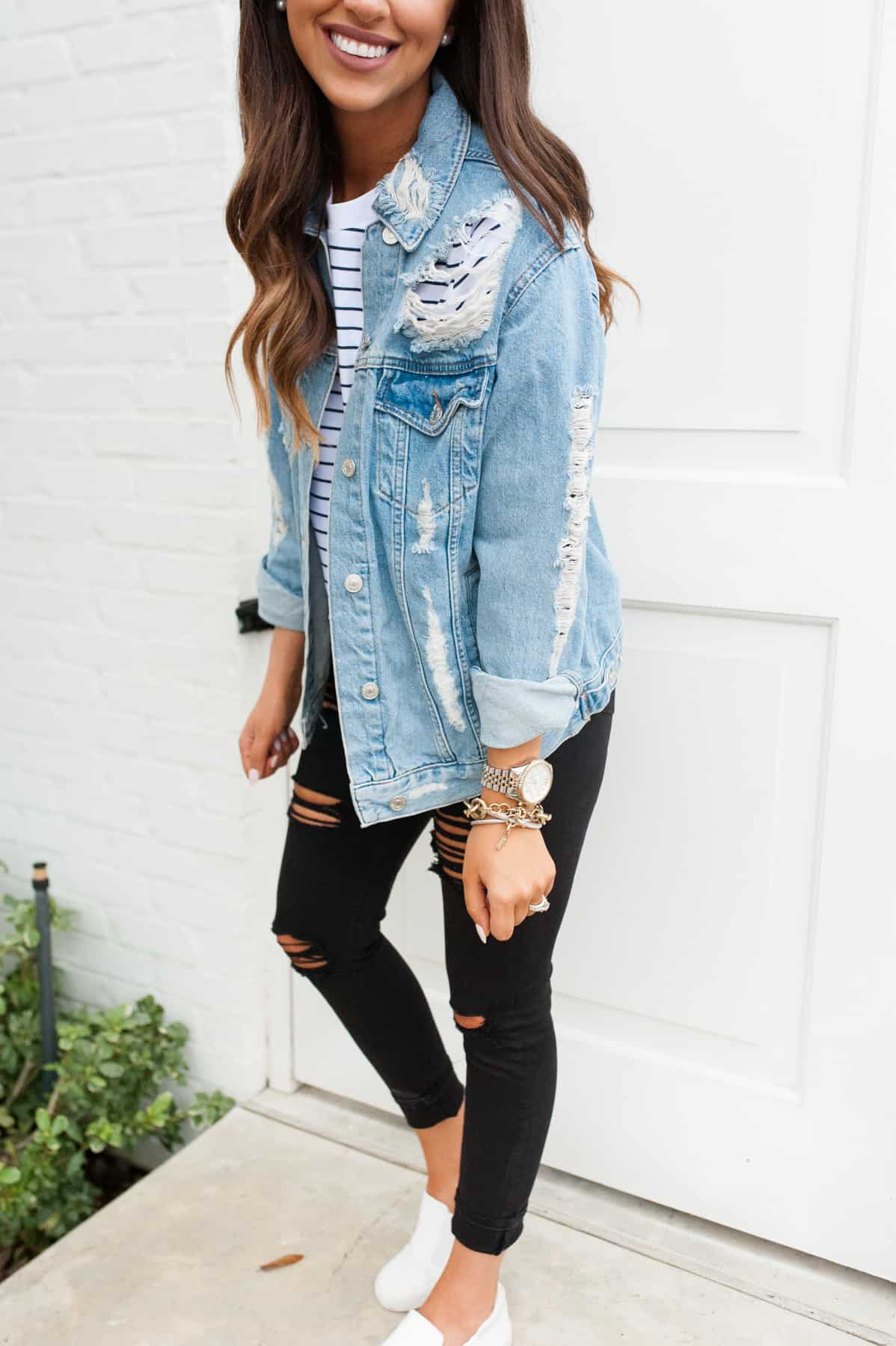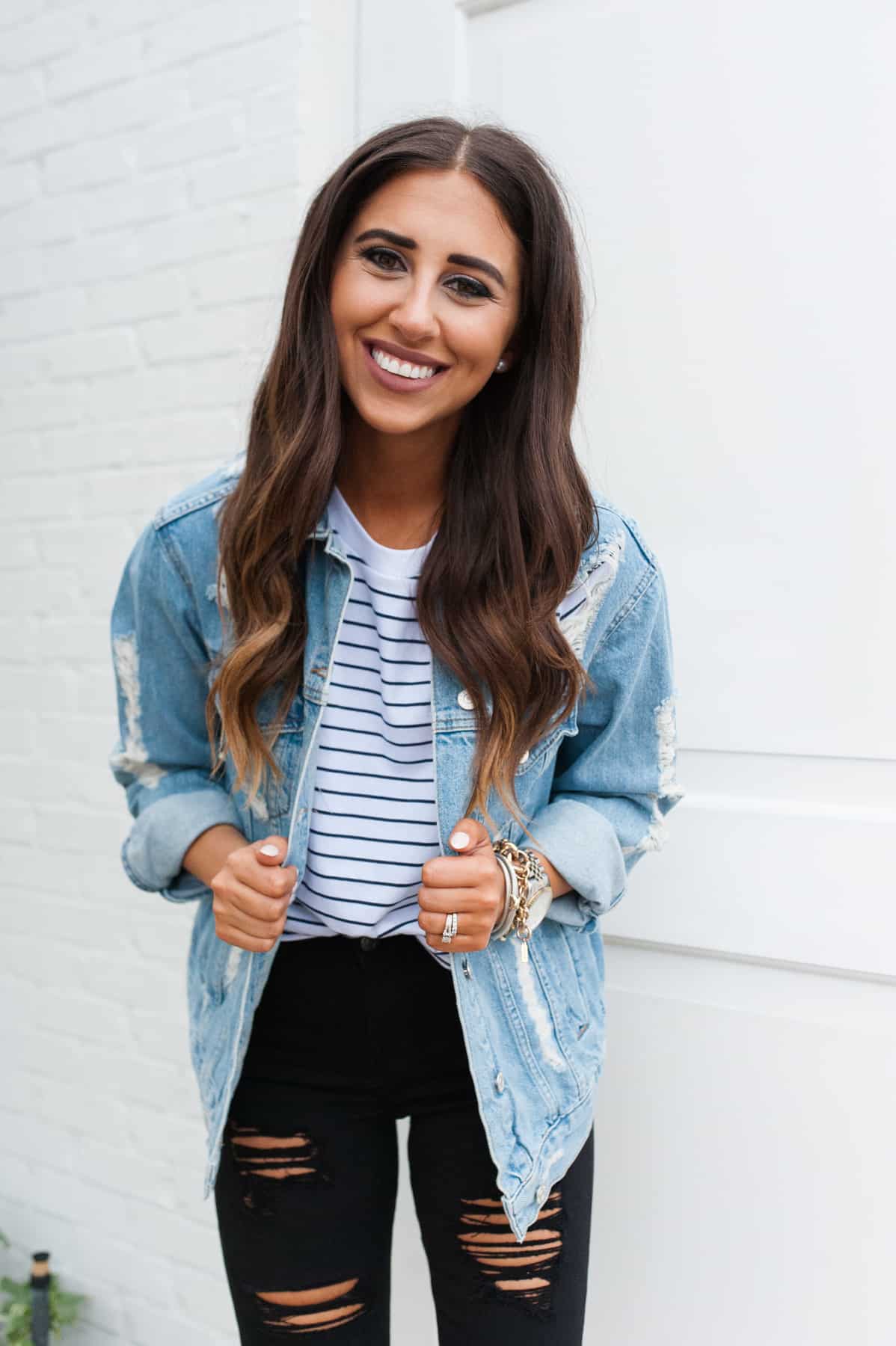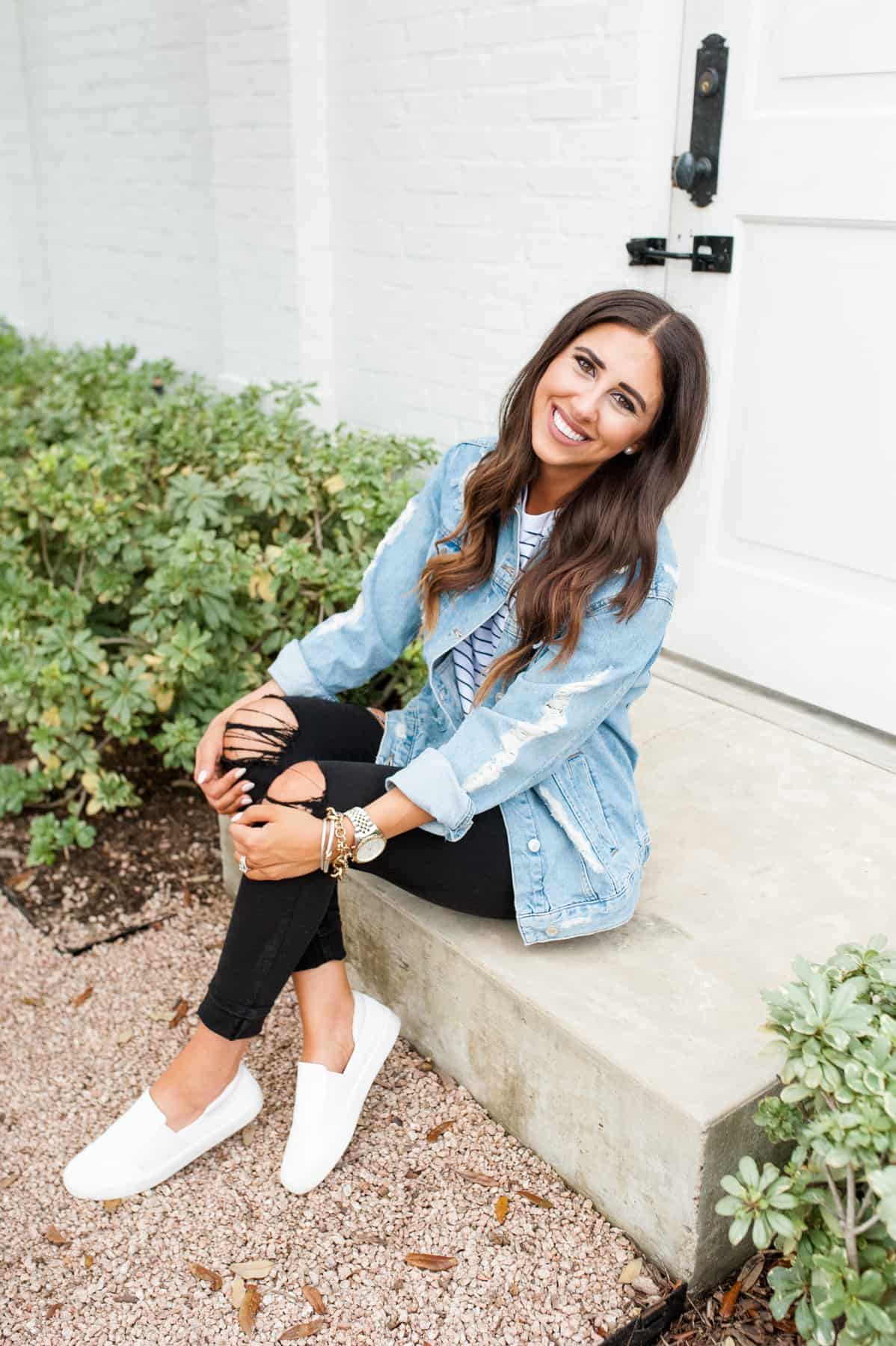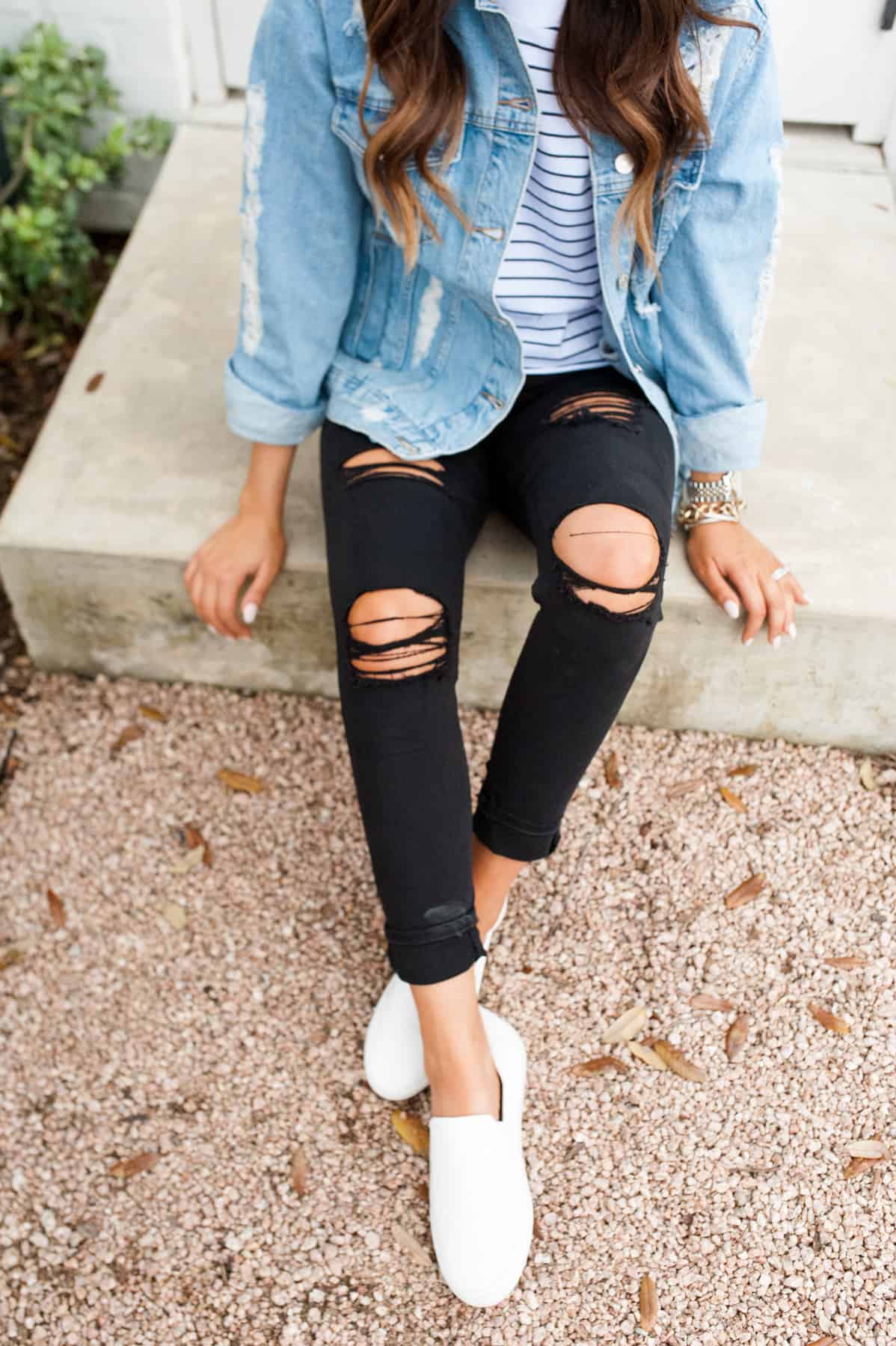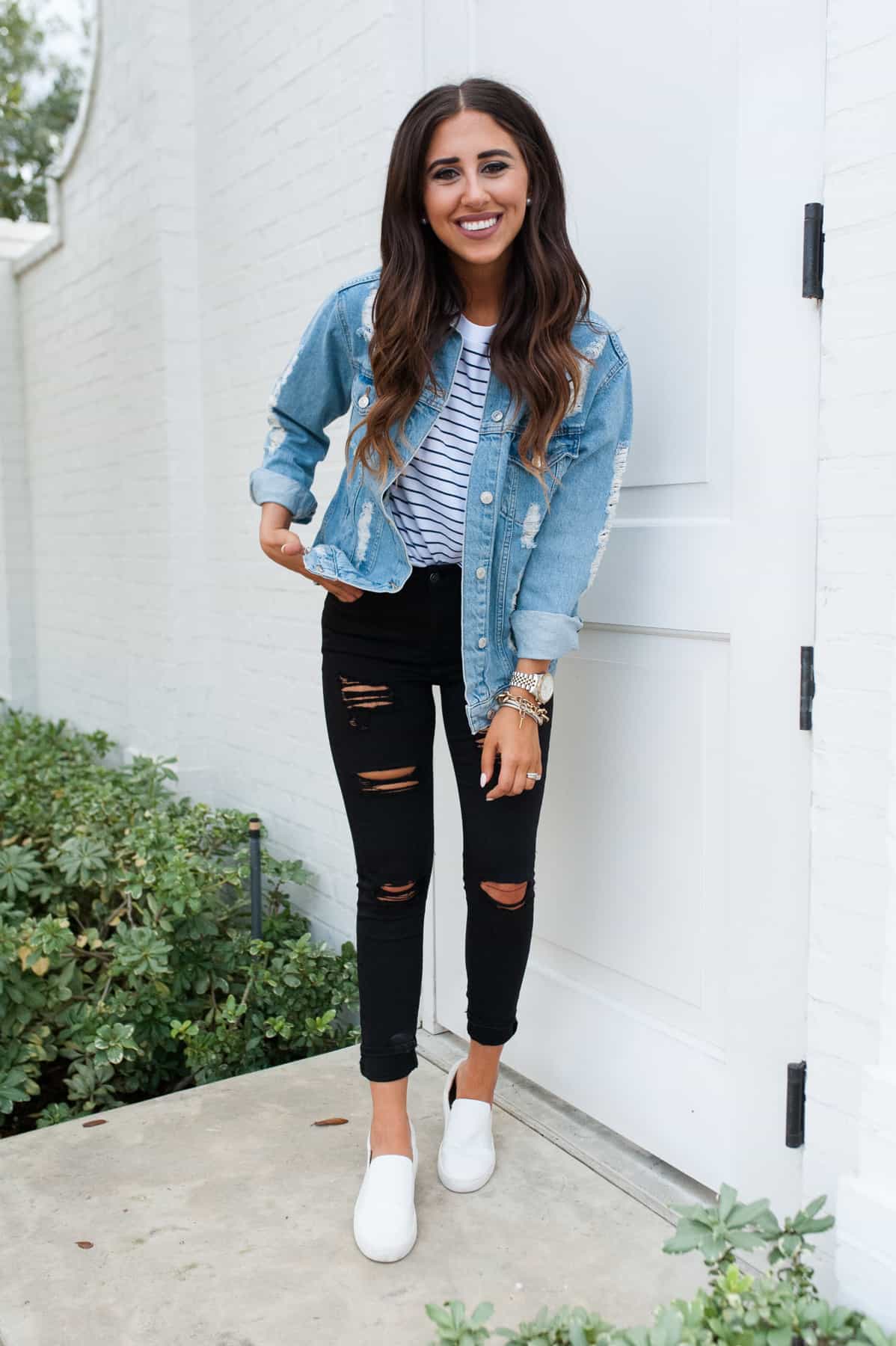 Outfit One// Jacket | Tee | Denim | Shoes (size: 26 length 30 – you can see I folded it)
This was hands down my favorite look and I got soooo many questions, not only on the jeans, but on the denim jacket! I was so excited to come across this babe and share it with you all! On to these black jeans, I honestly have a pair at home, but I wore them so much that the rips ripped right through and they looked like giant holes instead. Since I have previously owned these pair of jeans, I knew I could stand by it and highly recommend them! (same for the leigh jeans at the bottom)! I think this look is such a fun way to still wear your dark denim while we are transitioning into spring. You can never go wrong with a strip, crop top too!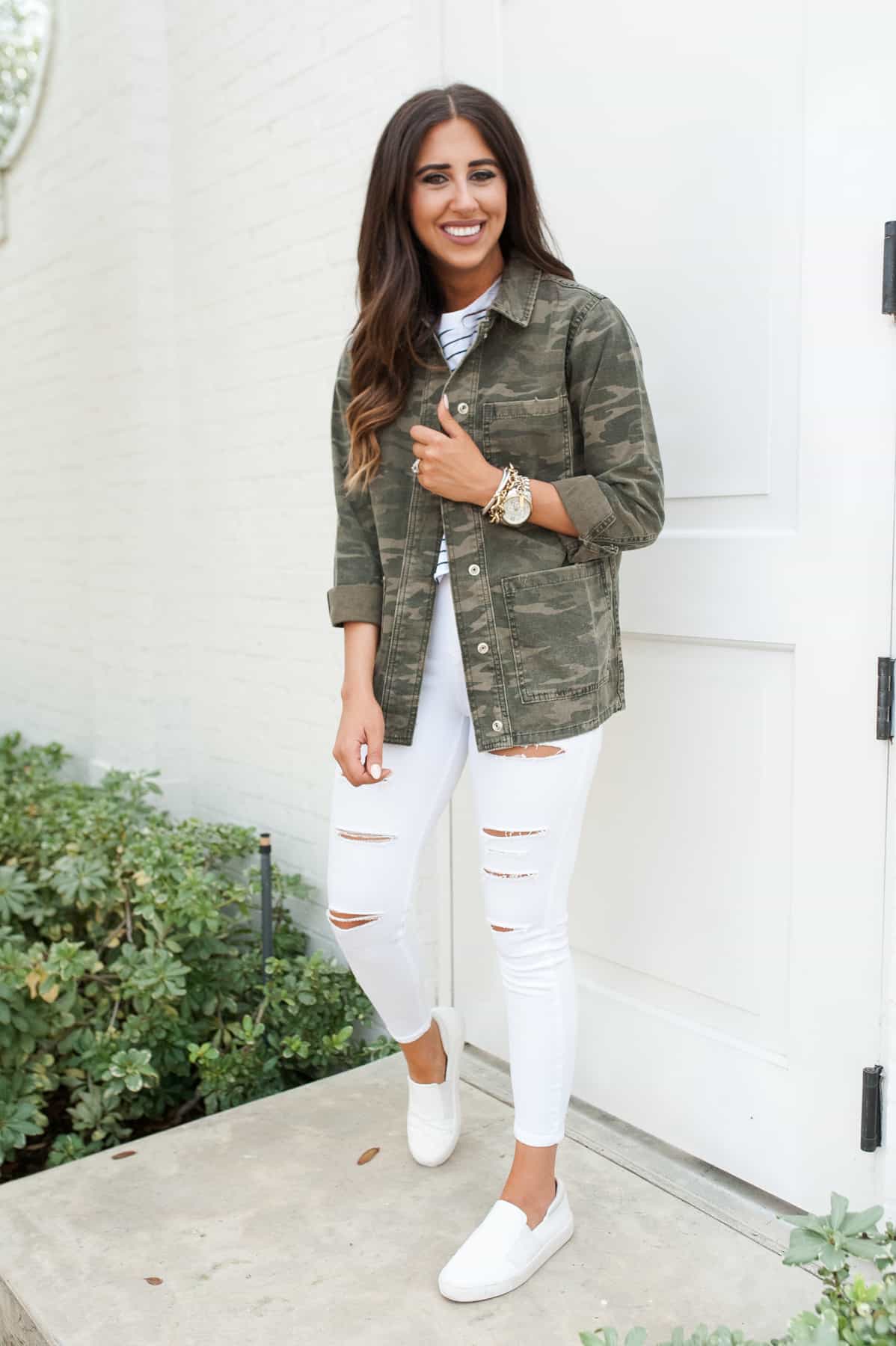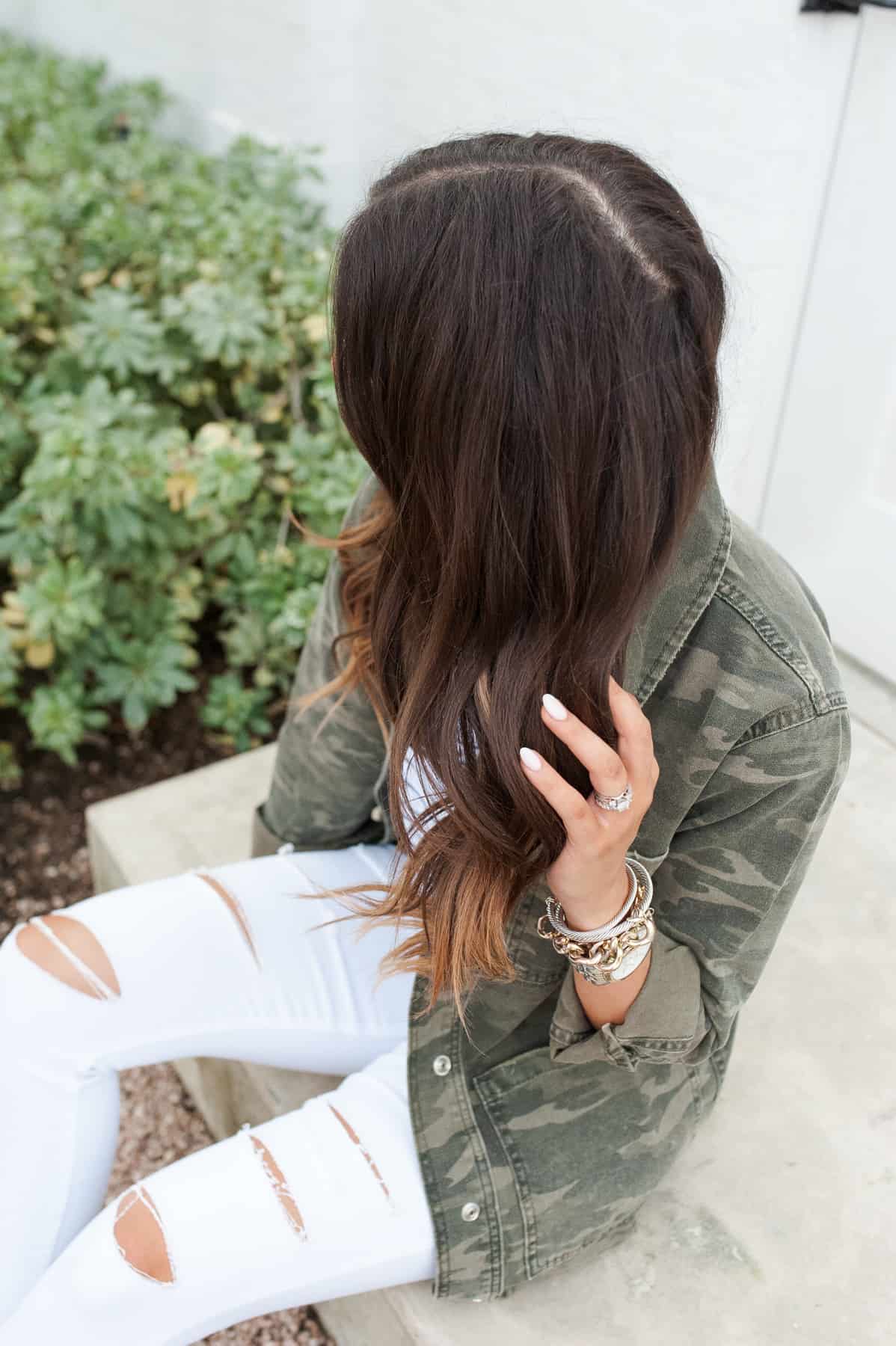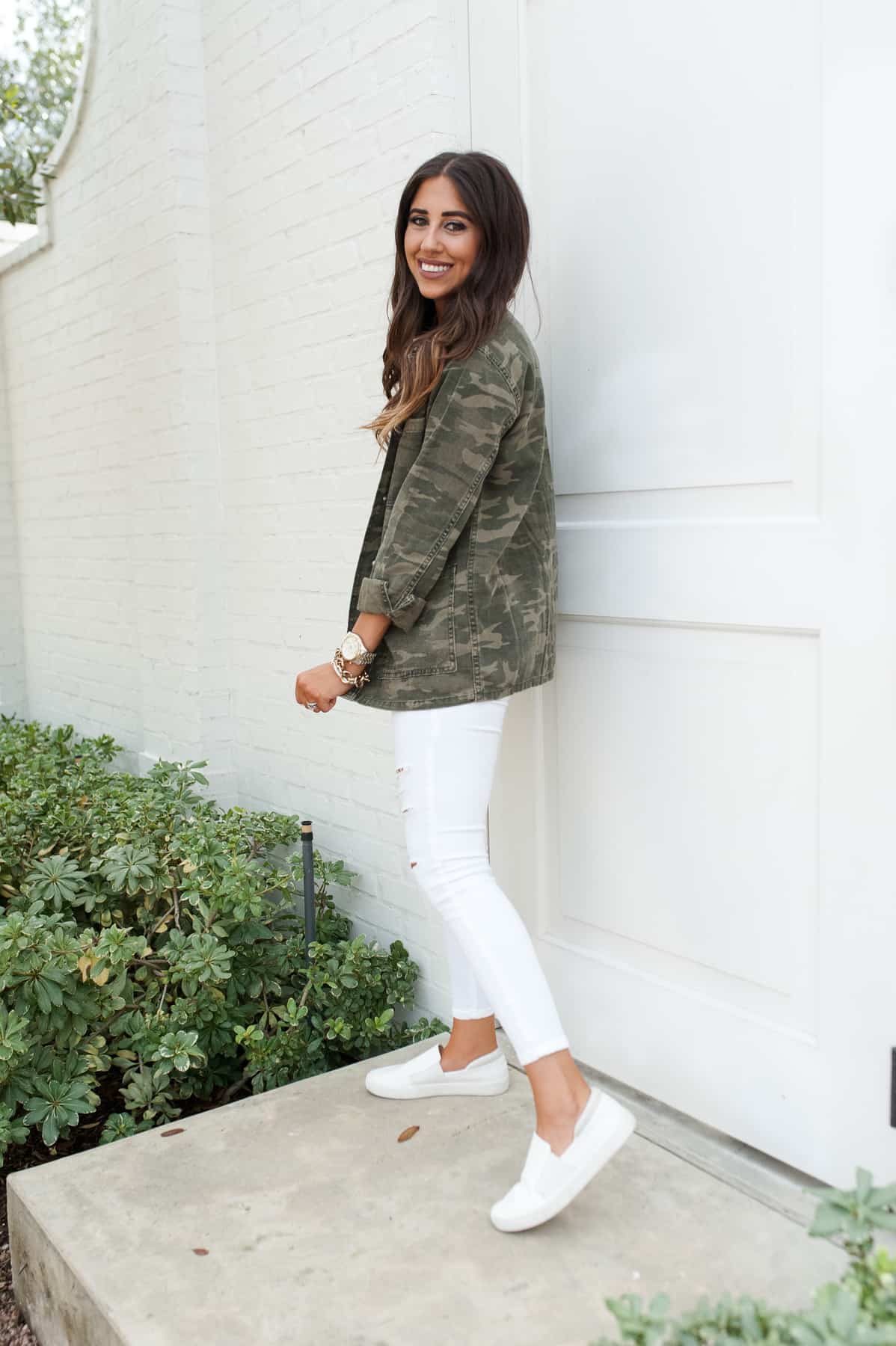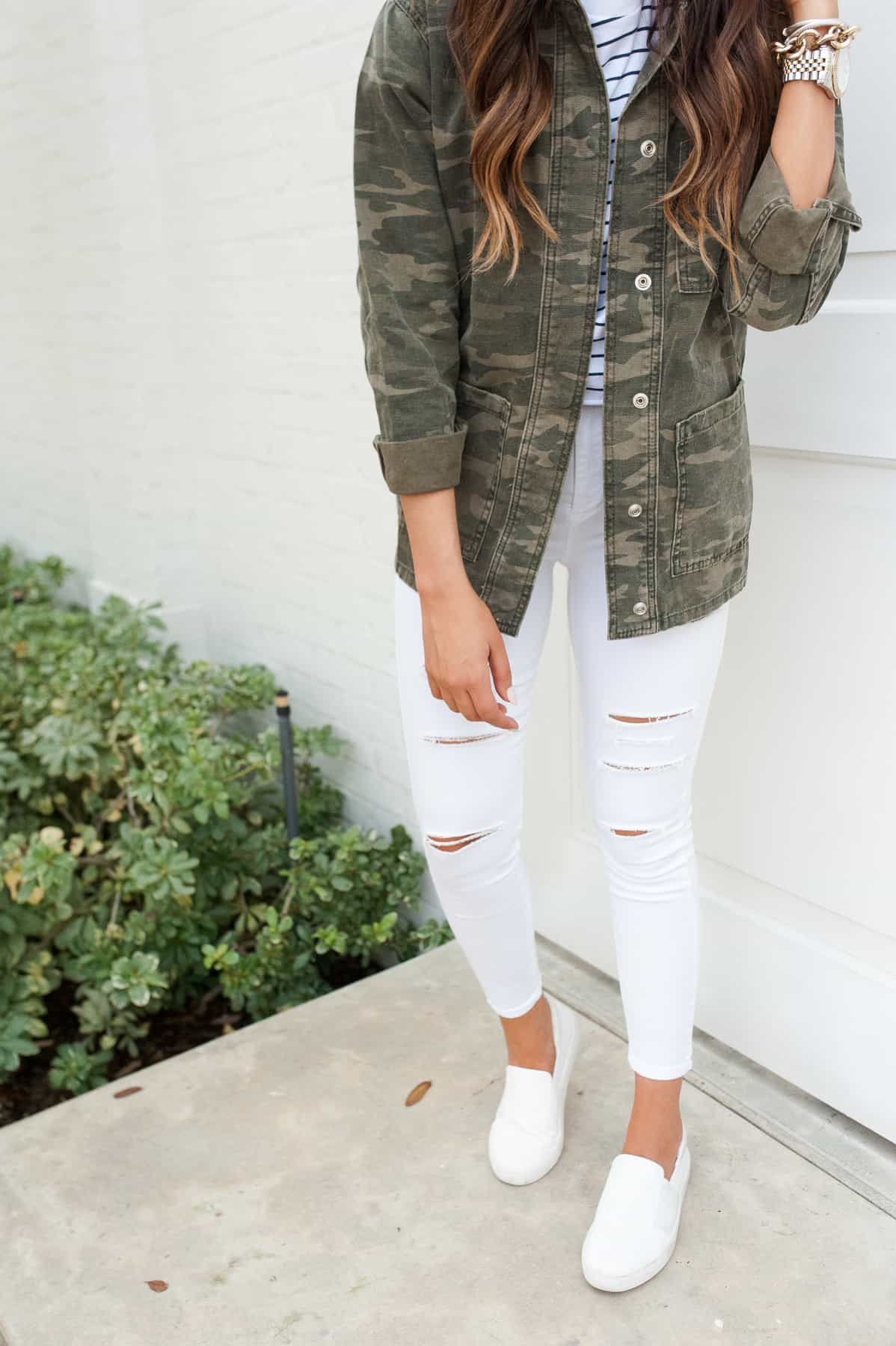 Outfit Two // Jacket | Tee | Denim | Shoes (size 26 length 28 – petite & didn't have to roll)
Camo is also a tricky piece for transitioning into spring. I surprisingly didn't purchase one piece of camo last fall or winter but here I am breaking the rules for spring! I thought it was so fun to pair this jacket with a clean crisp white pair of jeans. I honestly have a billion and one white jeans in my closest and I am thinking of doing a try on a session of all of the white denim I have collected. One thing is these babes are super tight but I think way flattering! Everything that I am wearing is #topshopstyle!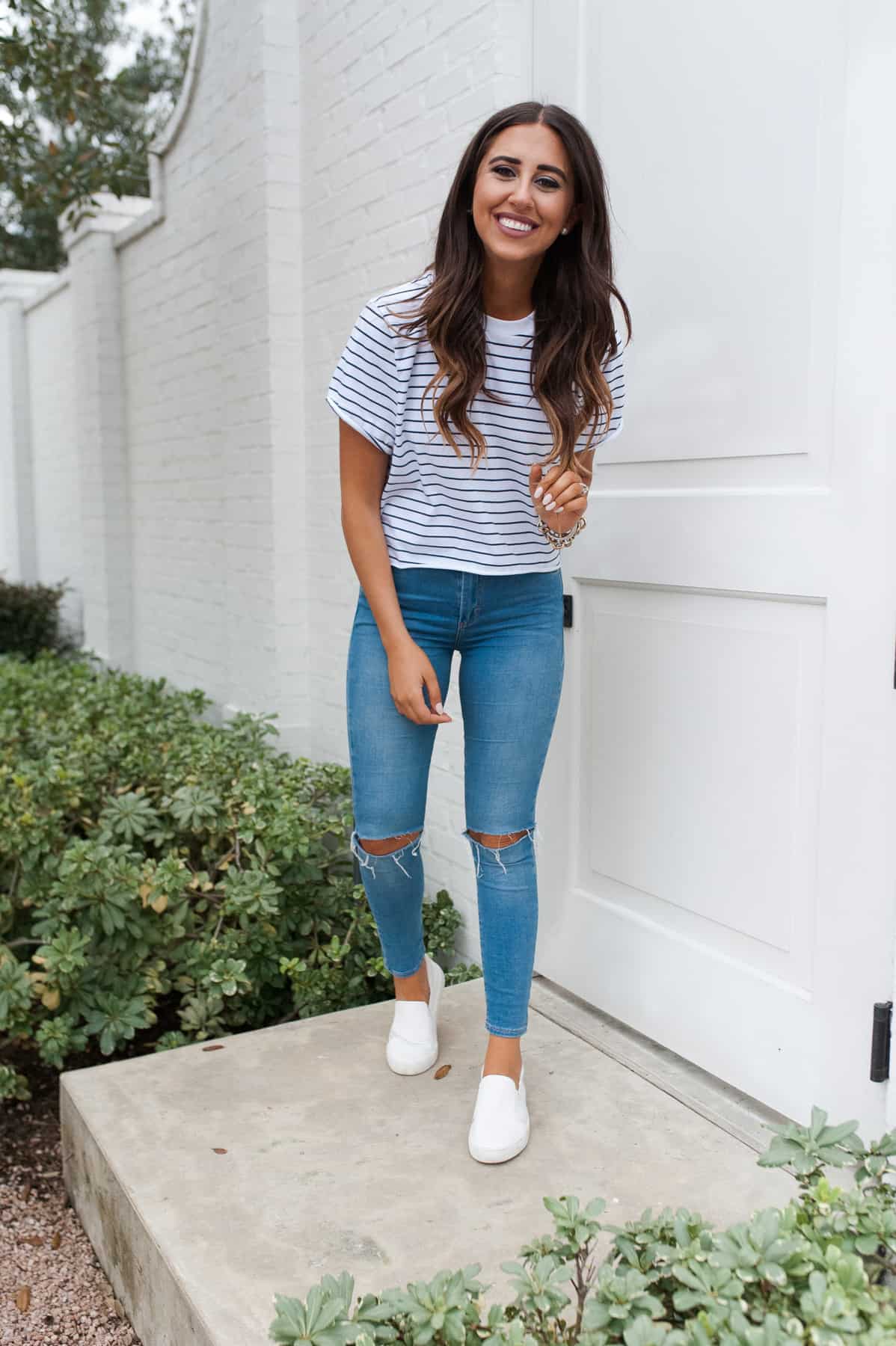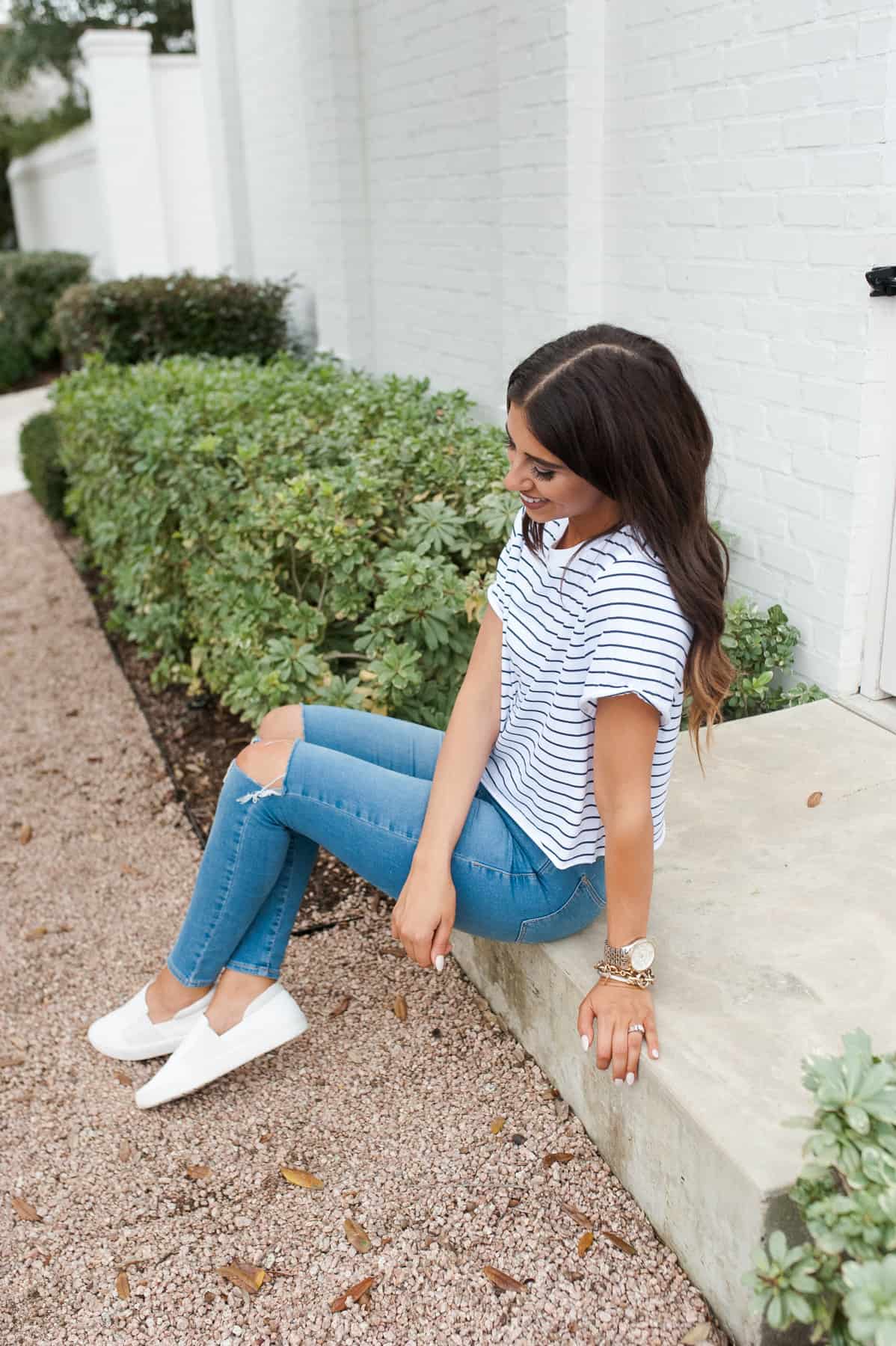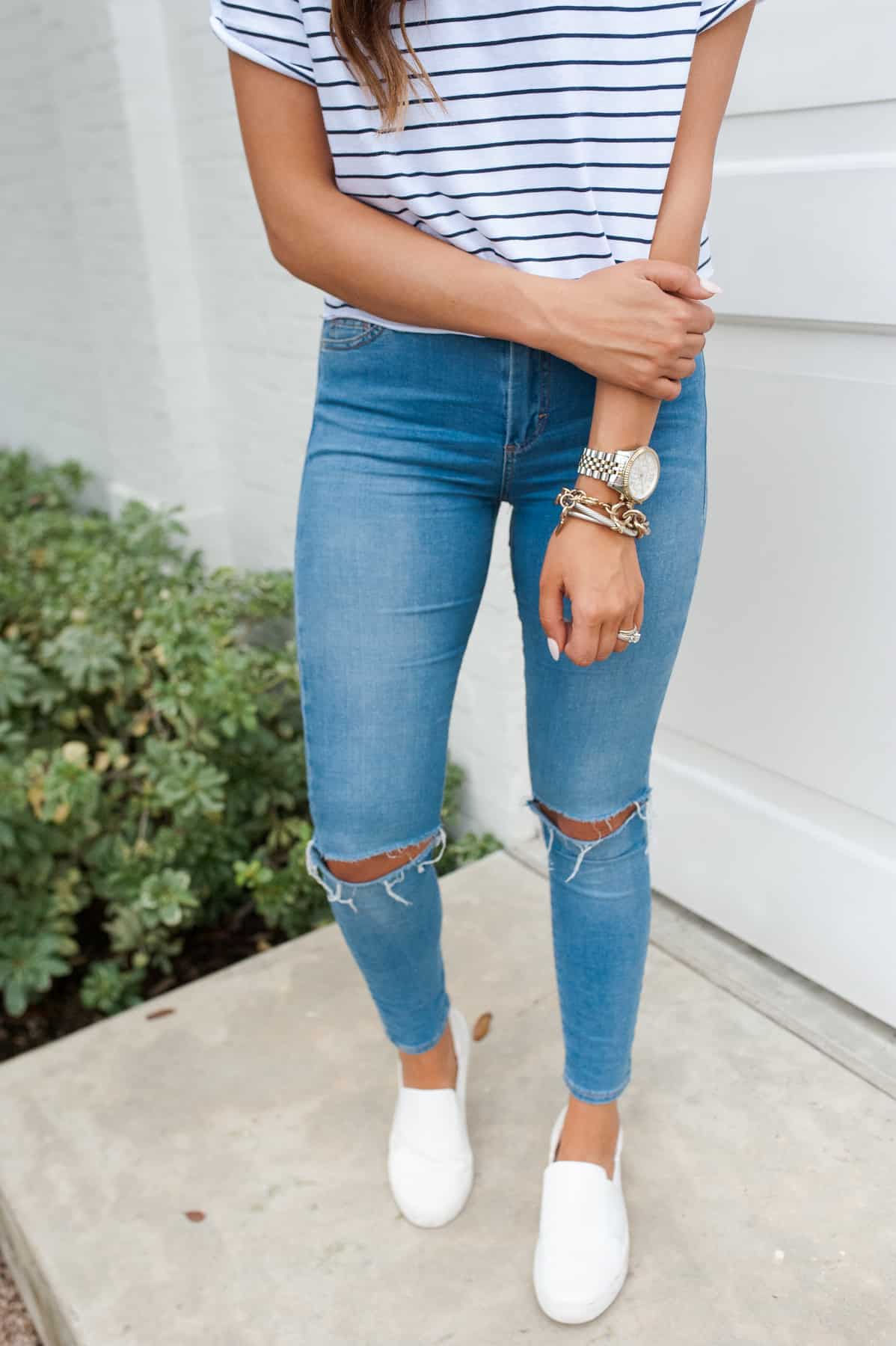 Outfit Three // Jacket | Tee | Denim | Shoes (size 26 length 30)
I have had these Leigh jeans for almost three years and they are hands down one of my favorites in my closet. They are super stretchy and lightweight and I am always a sucker for high waisted! I also am surprised by how well they have held up for the amount of times I have worn them. Going into Topshop, I knew I wanted to share a round up of my favorite and I could not leave this out! They are just way too good! Anyways, I am so excited to share with you #topshopdenim. I love that we have an actual Topshop store at the Houston Galleria!