Tis the Season of Burgundy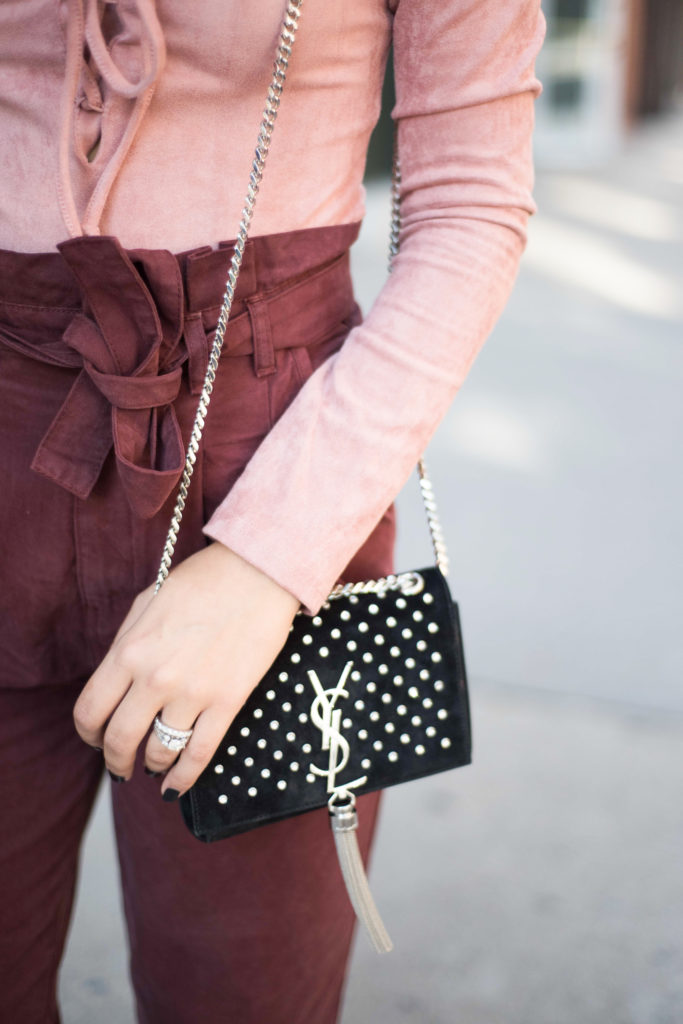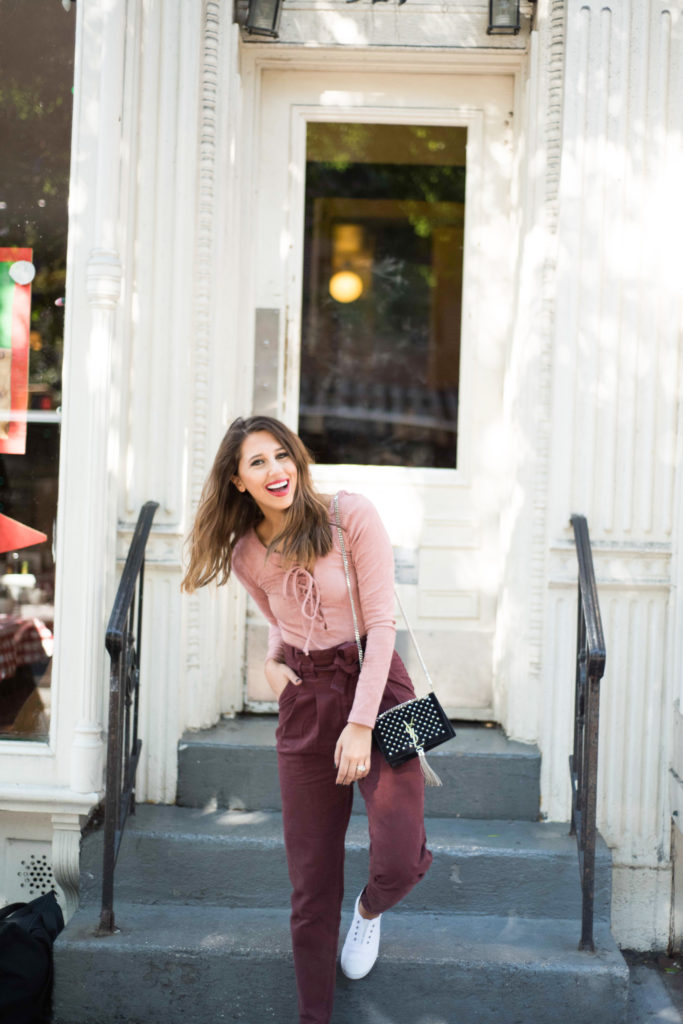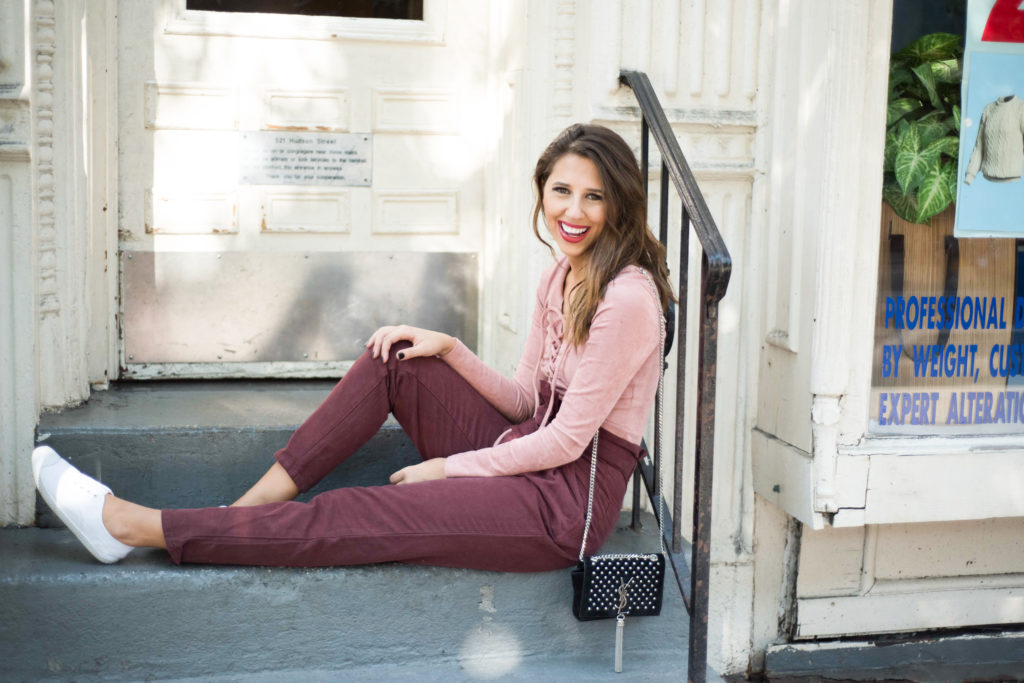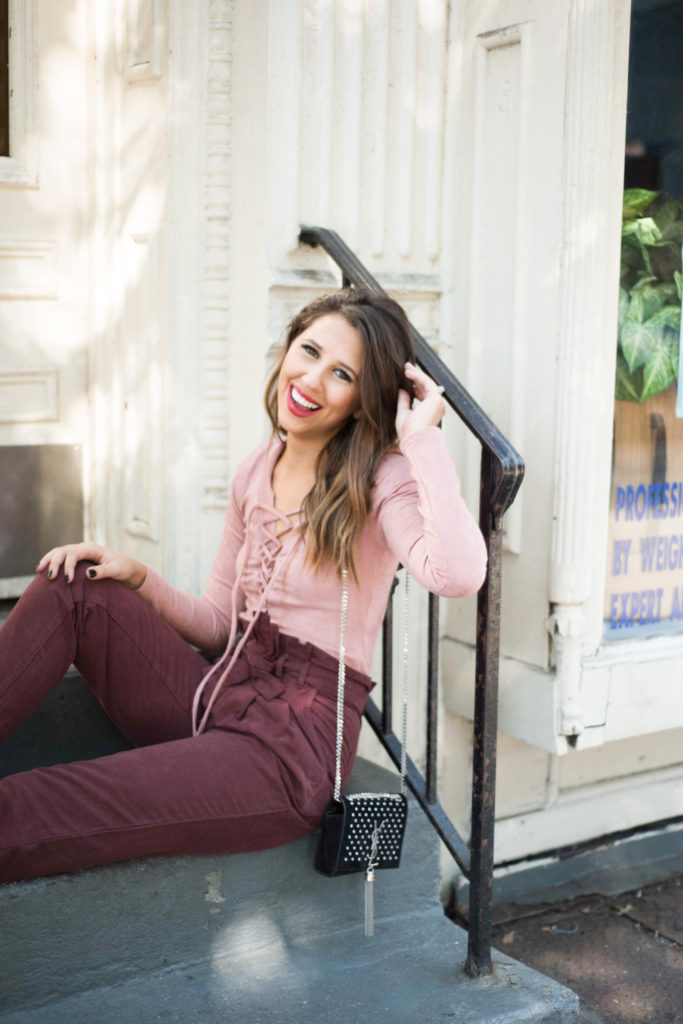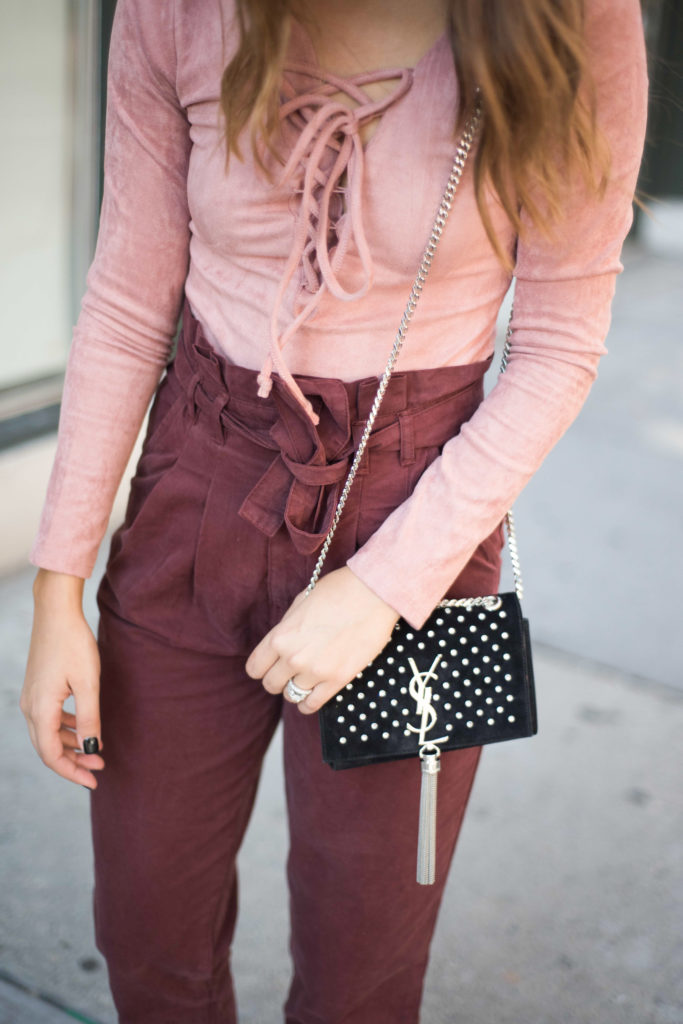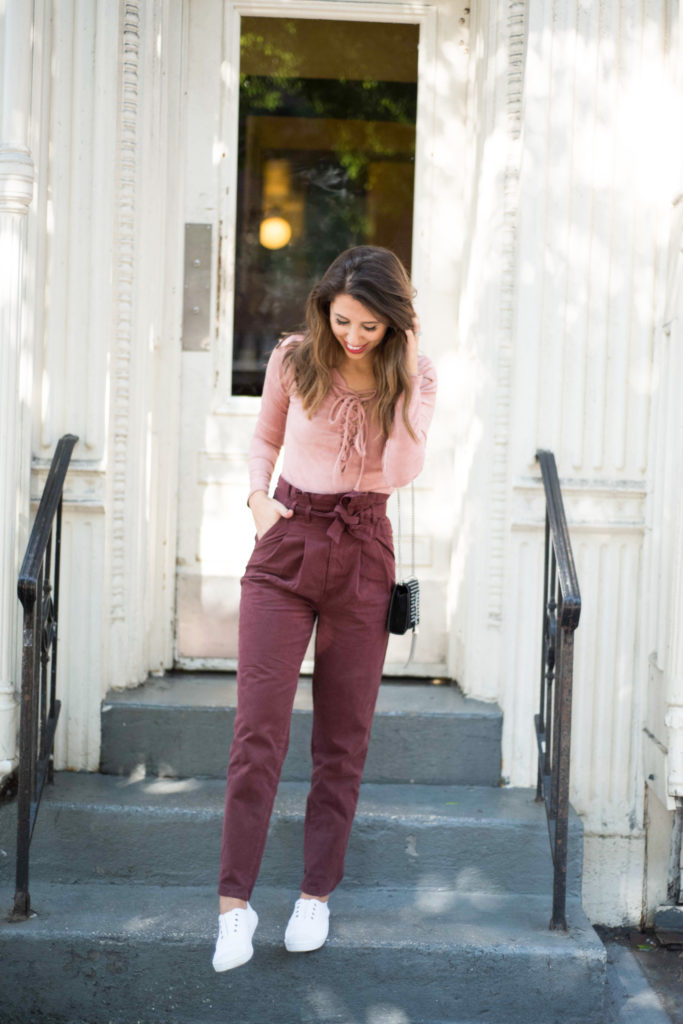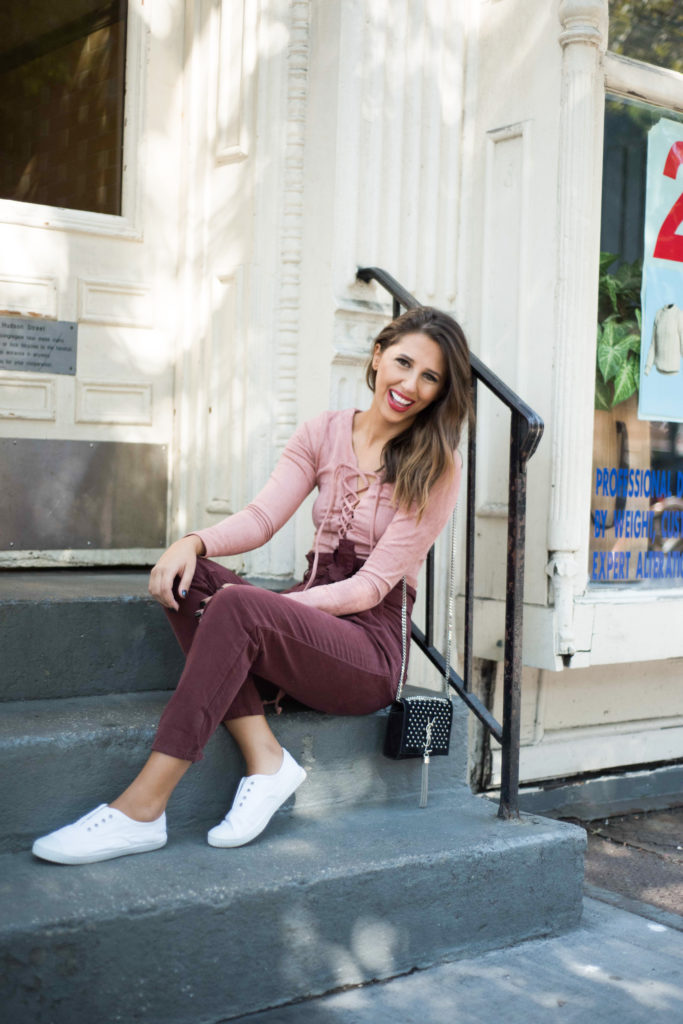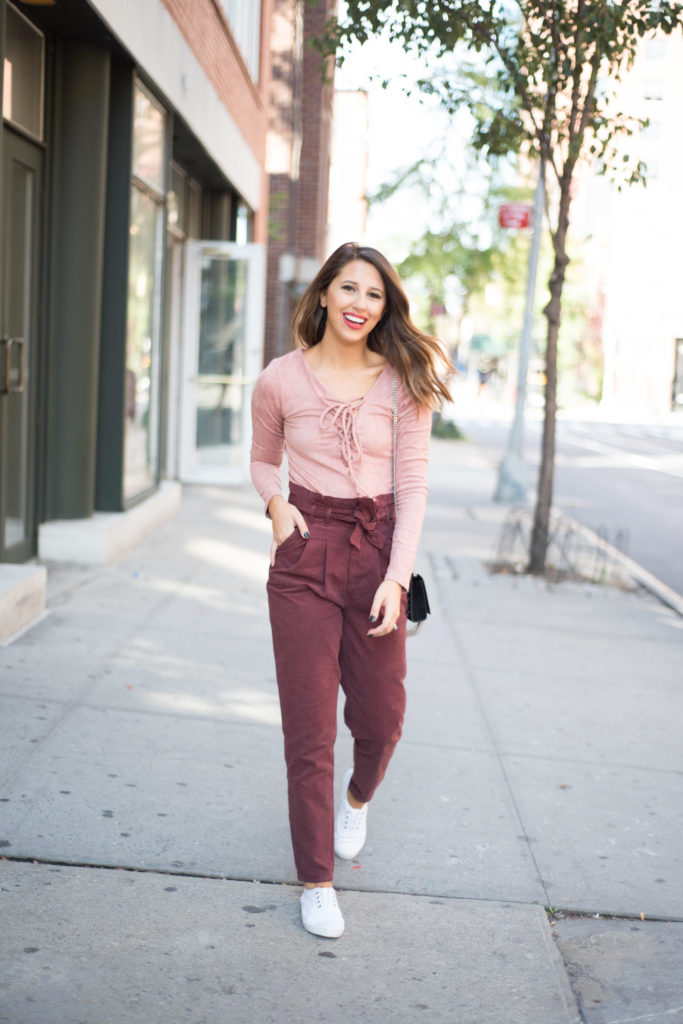 Pants: ASOS | Bodysuit: Olympia / Misguided | Shoes: Keds / Purse: YSL
Today you will be getting a double whammy by sharing my favorite color of the season and how to wear a bodysuit. Obviously burgundy is huge this year ands you probably have seen it everywhere. I love that I got a text from a friend the other day asking if bombers are still in?? and letting me know that she has seen burgundy everywhere so it has to be this seasons color (I love my friends). She was definitely right and burgundy can be worn to accessorize, as your lipstick color, or a piece of your clothing. I love how this combo came out – paired a suede pink bodysuit with these burgundy high waisters. This combo reminds me of Valentine's day but also perfect for this time of year.
I have also been asked what is the best way to wear a bodysuit and I would recommend anything that is high waisted. A bodysuit helps perfect the tucked in shirt look and with these paper bag pants, were the perfect match.
This was another look exploring the streets of NYFW. The girls and I had nothing planned for Sunday morning (as Sunday mornings should be) so it was the perfect outfit to put on my keds and explore.
I do have another fun color crush that I will be sharing tomorrow – so I will see you back here first thing in the morning!