Little Velvet Dress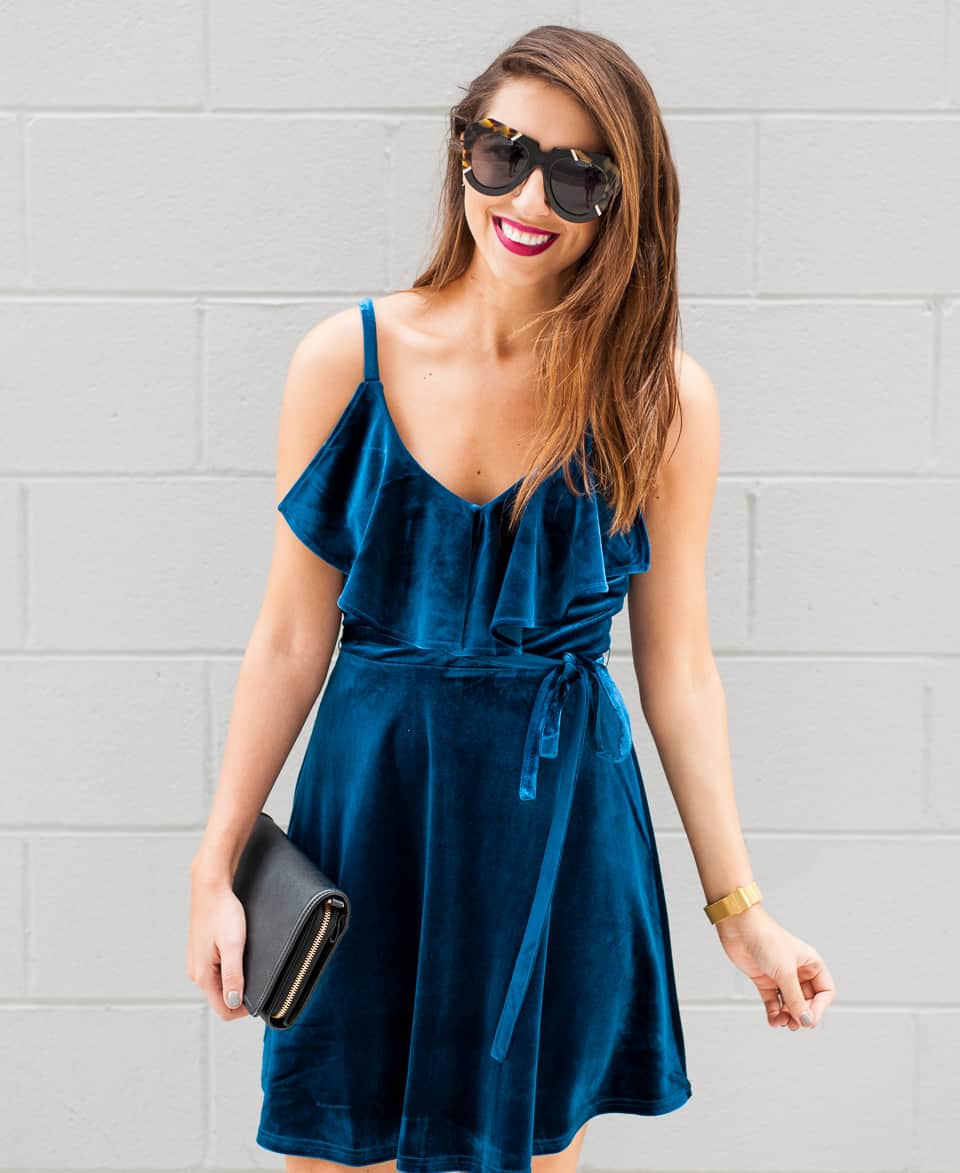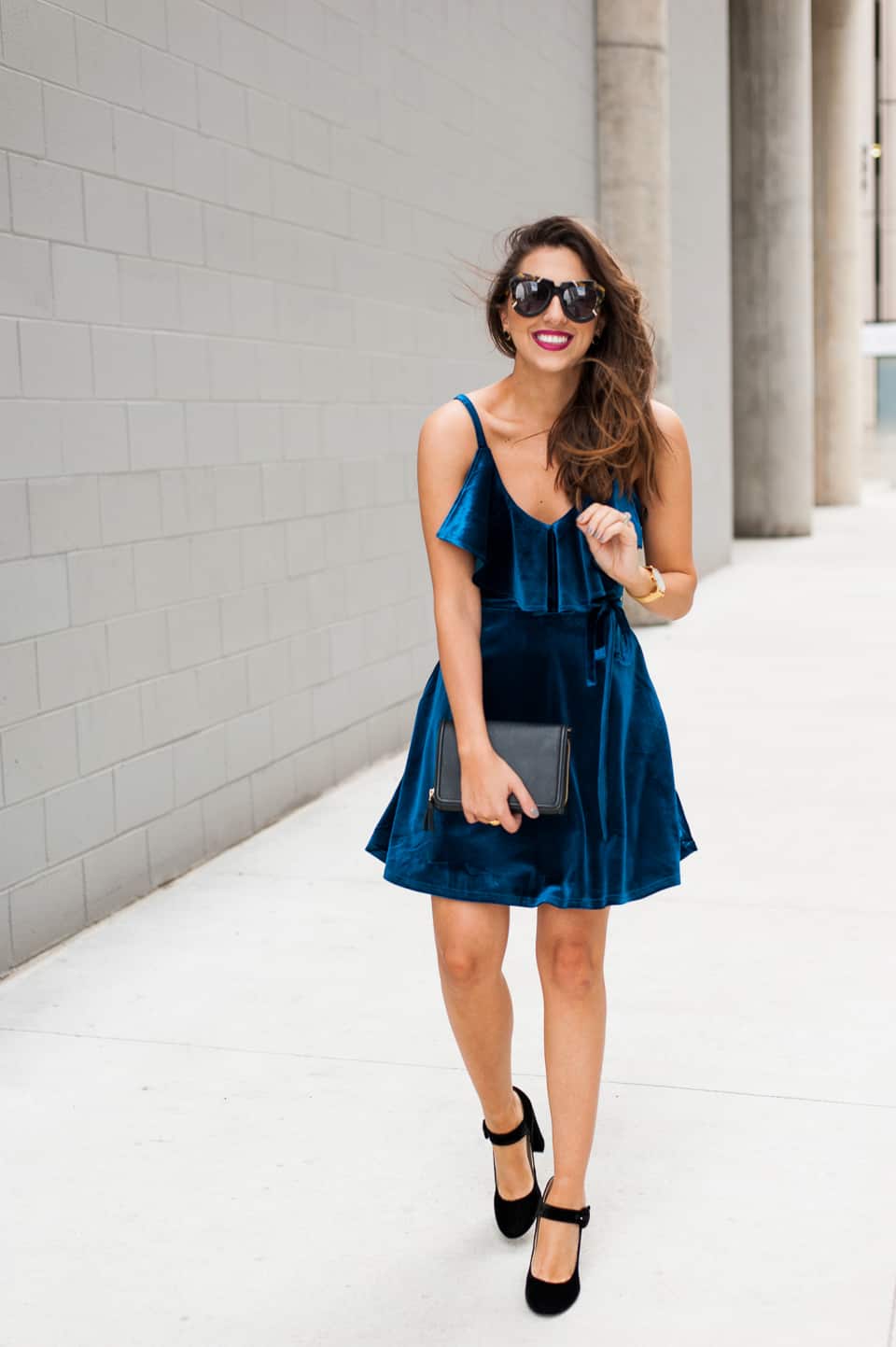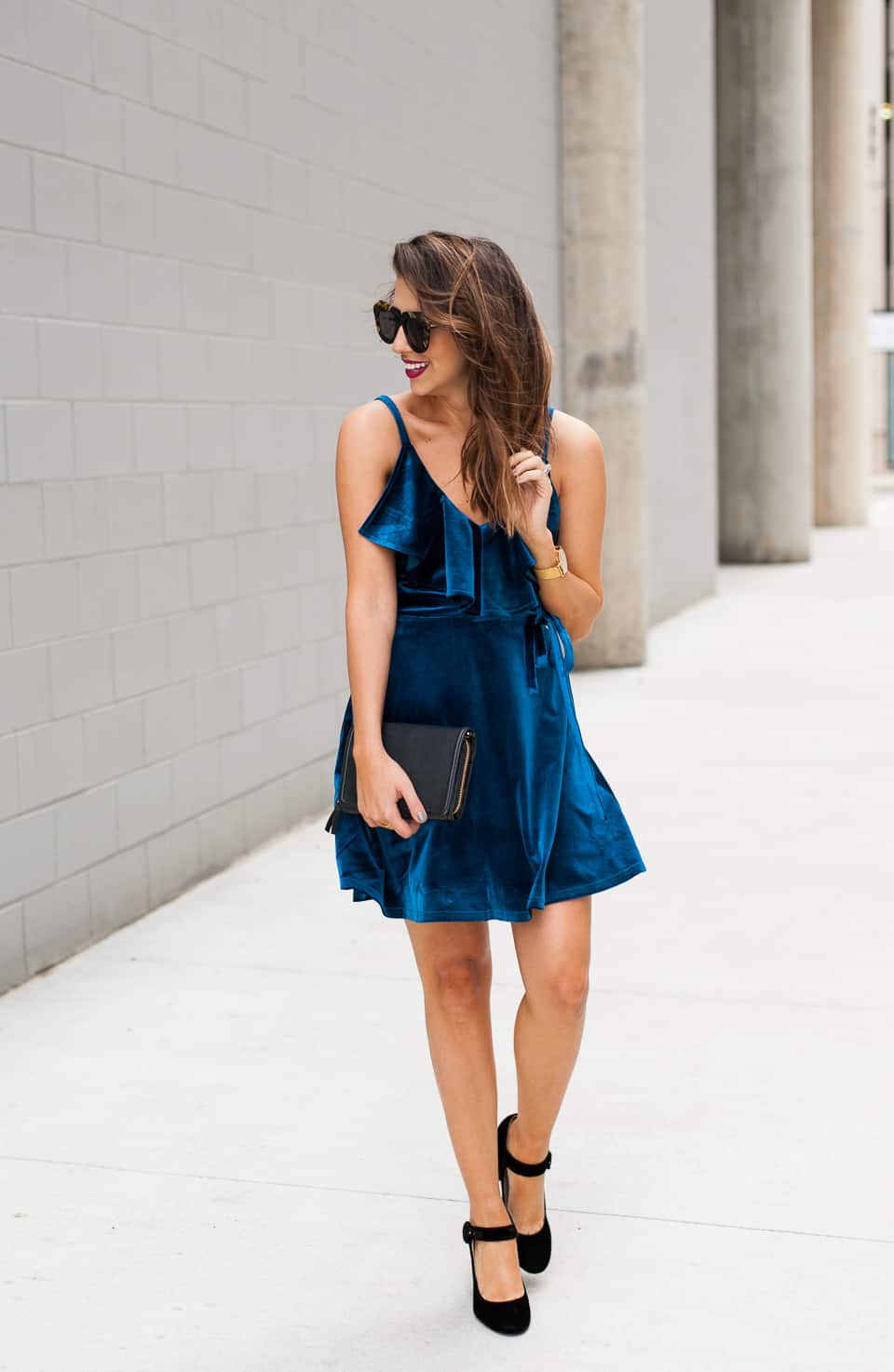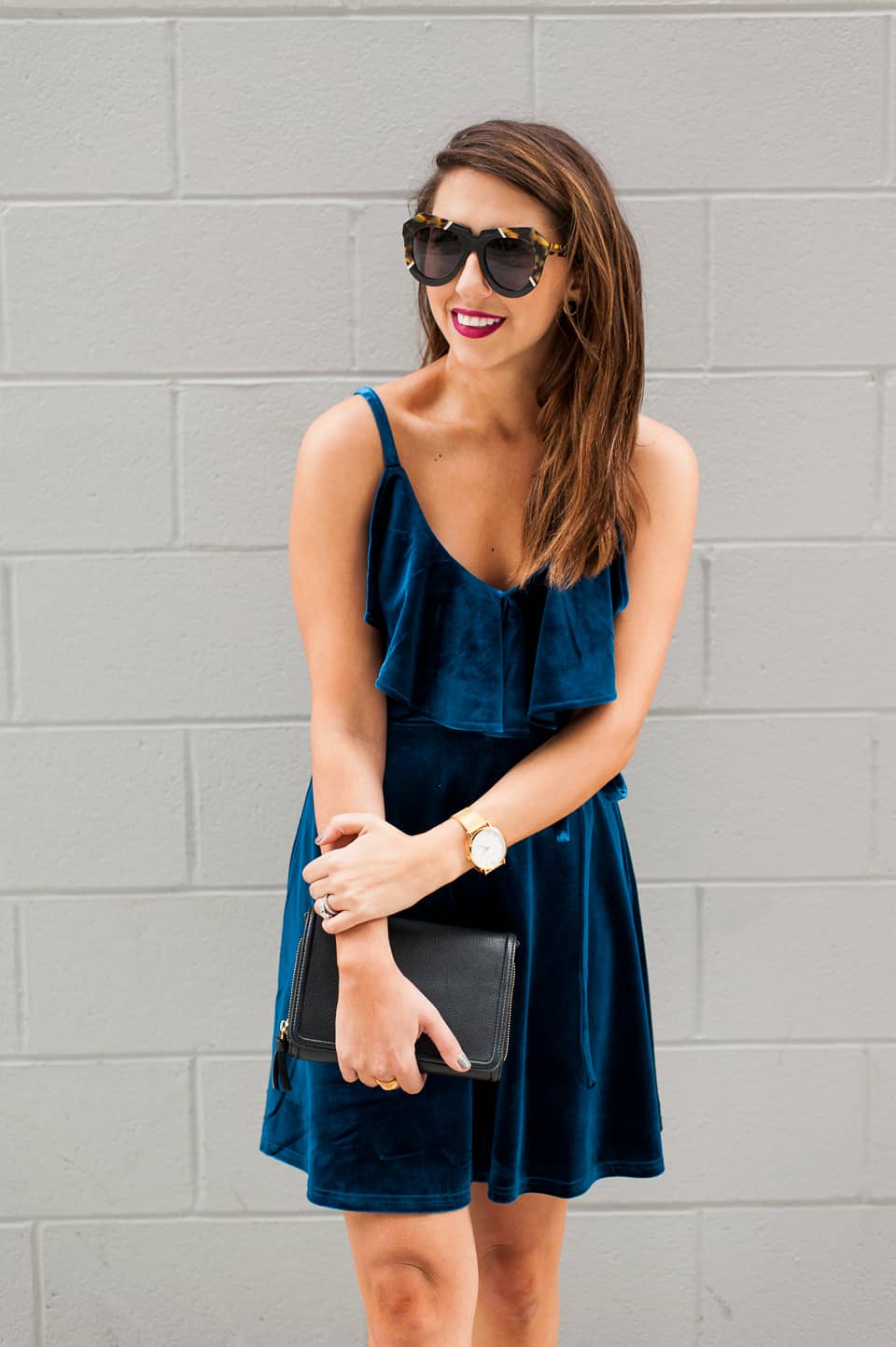 Dress: JOA | Shoes: Marc Fisher | Watch: Larsson && Jennings | Sunnies: Karen Walker | Earrings: Kate Spade
I couldn't wait to share this little velvet dress so today I am bringing you two fab blog posts. I feel like I need to share as many gift / holiday dress ideas before Christmas is over! It's like I officially am cramming for that deadline and I have so much to share but so little time. Any who – I absolutely love this little velvet dress that would be perfect for holiday parties. It was on my velvet gift guide earlier this week here and I was so excited when I got it in time to share in person! Honestly I think its hilarious / cute that the velvet trend is in FULL swing. I wasn't technically around when velvet was huge so I think thats why I am so for it. I however am so against patched up denim or tanks over shirts. I just can't since that was sooo my tiny bopper self. I am currently on a Gilmore Girl binge and both the girls dresses the last few episodes involved velvet. I love how trends come in full circle!
Oh duh after typing this I realized I also am sharing Mary Janes from Marc Fisher too (throwback)! I remember these in middle school as well and use to call them Dorthy (Wizard of Oz) shoes! I still think these are cute. I would love to hear what trends you're currently loving and hating?!
Also be sure to enter in todays giveaway below for your chance to win Tula products! Thanks for stopping by and good luck!