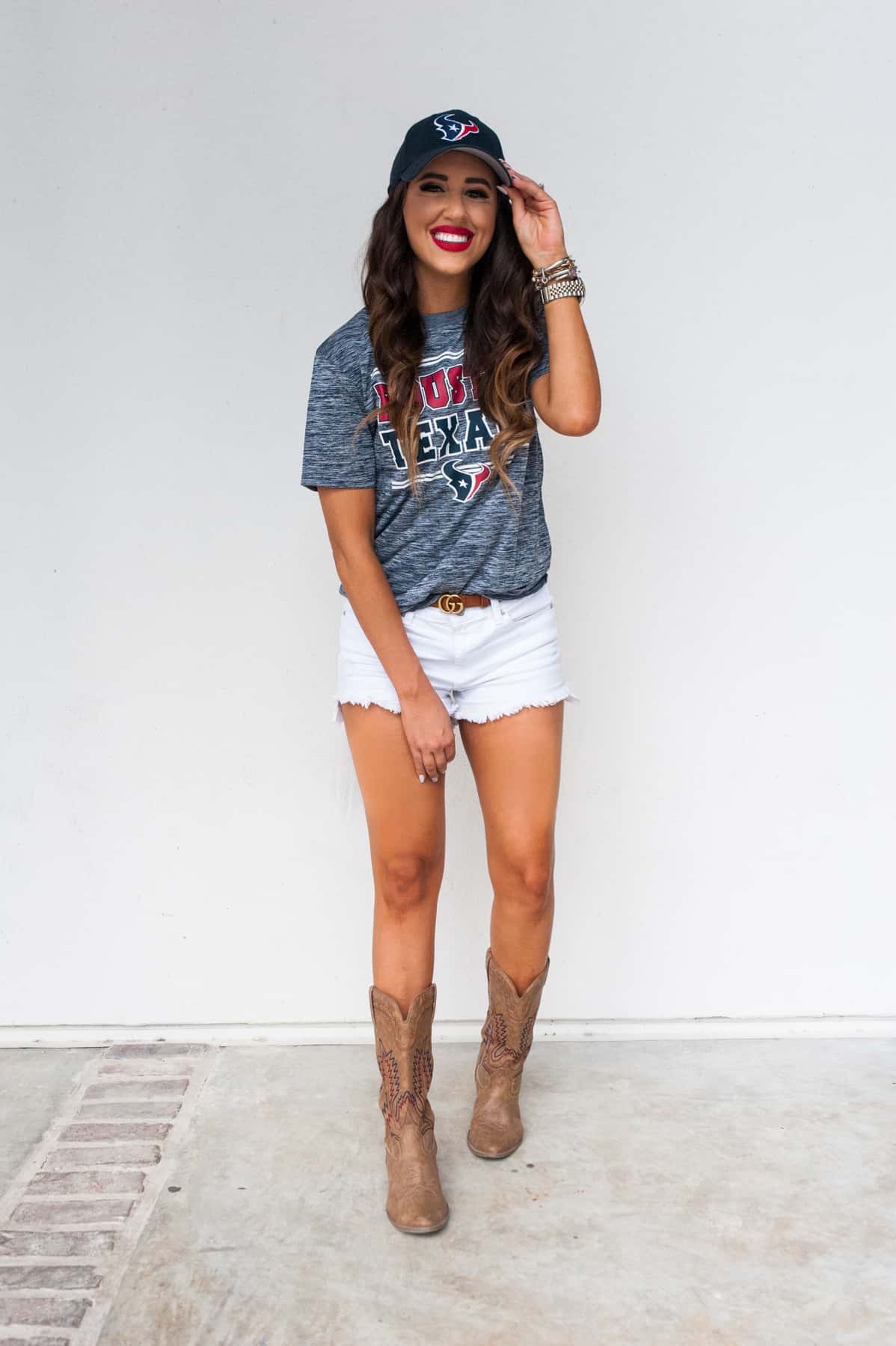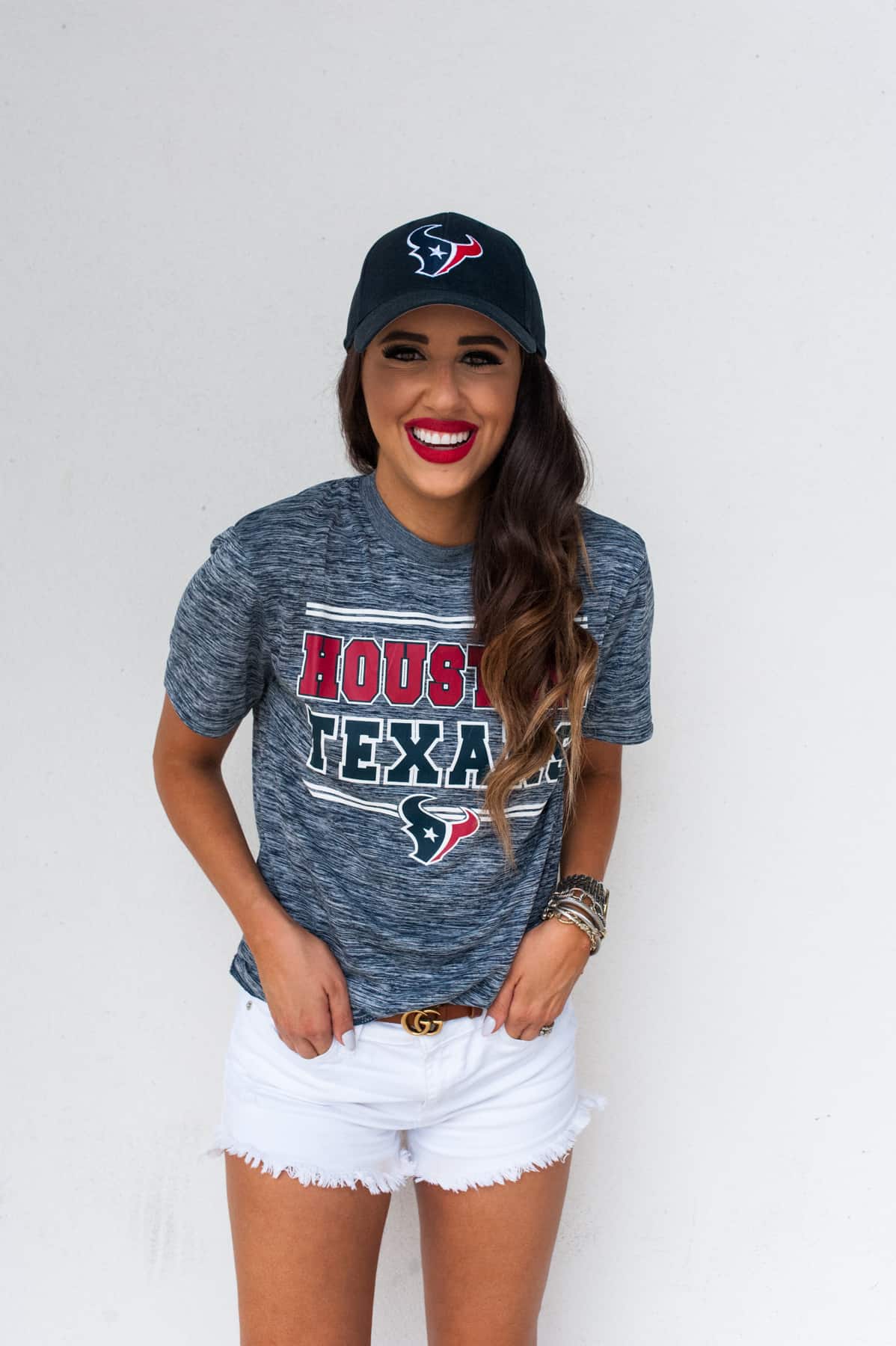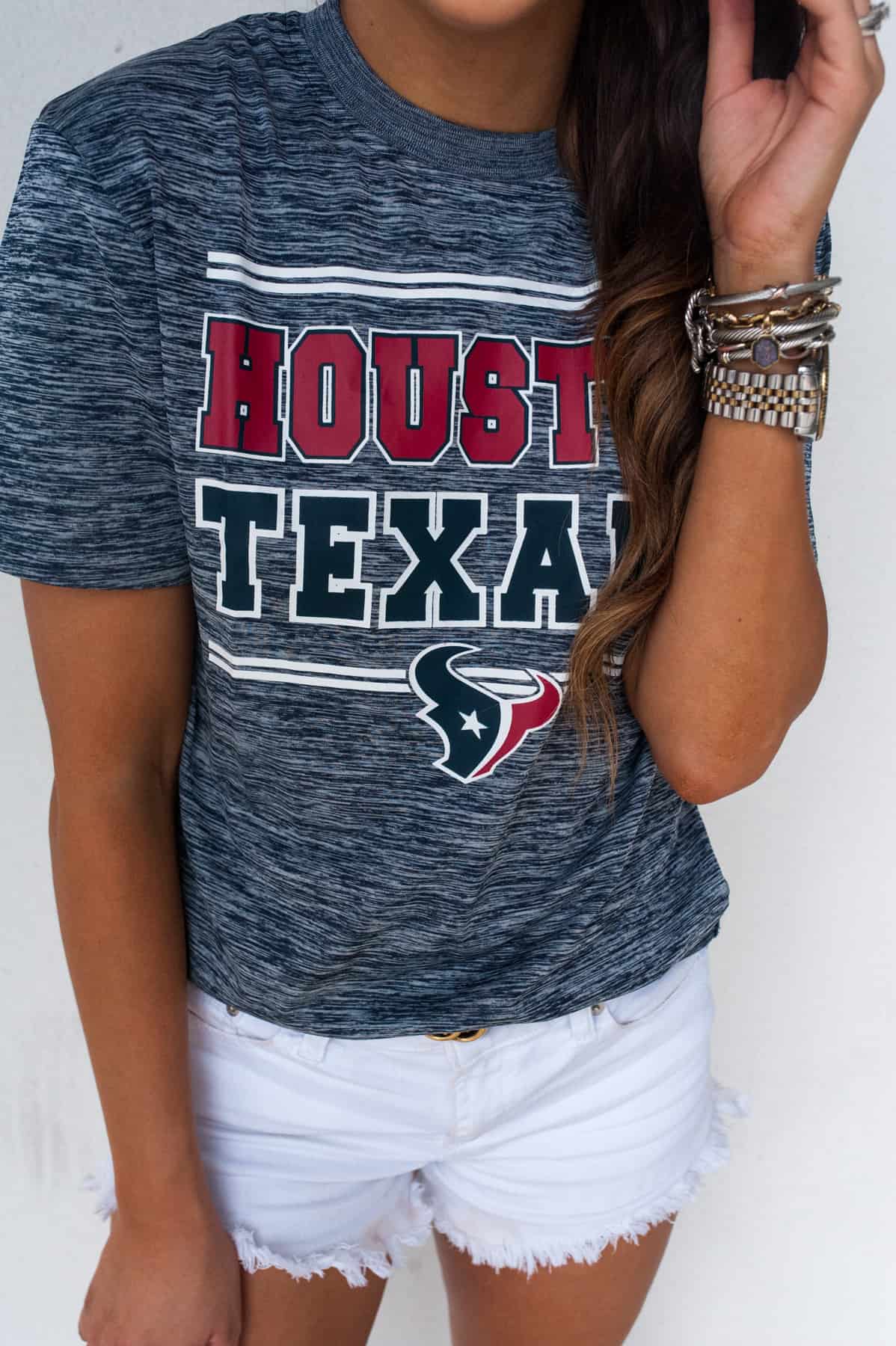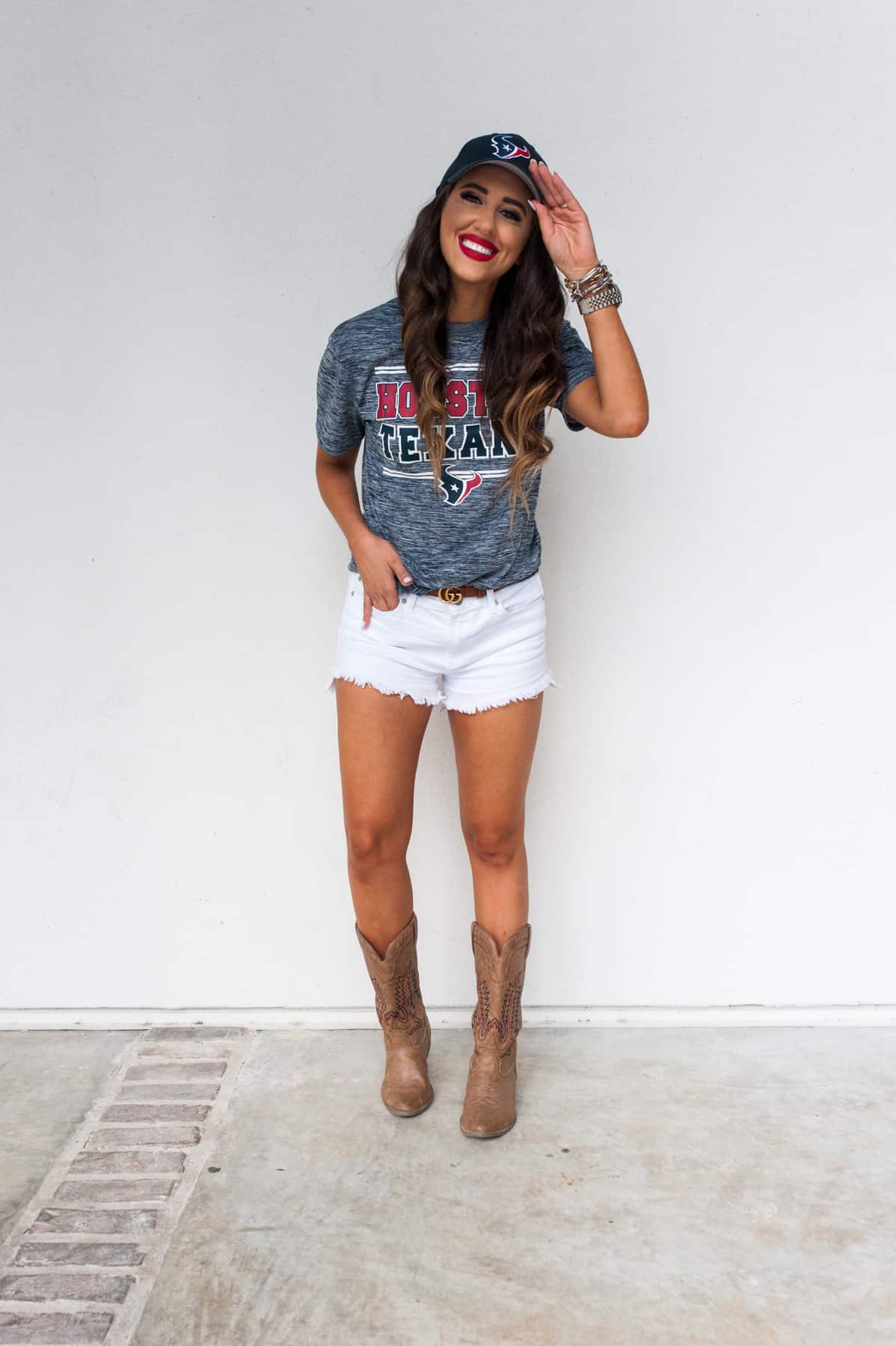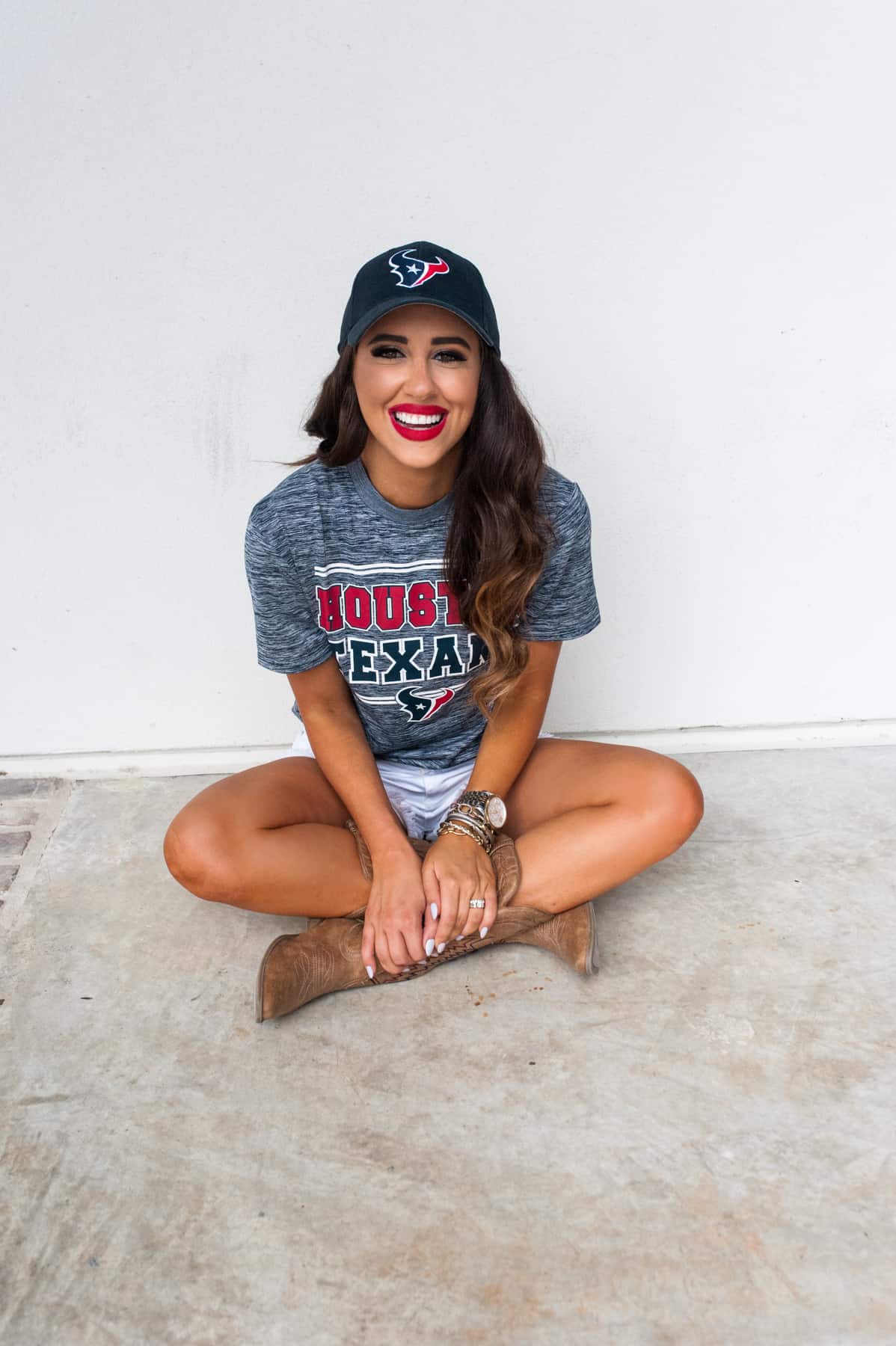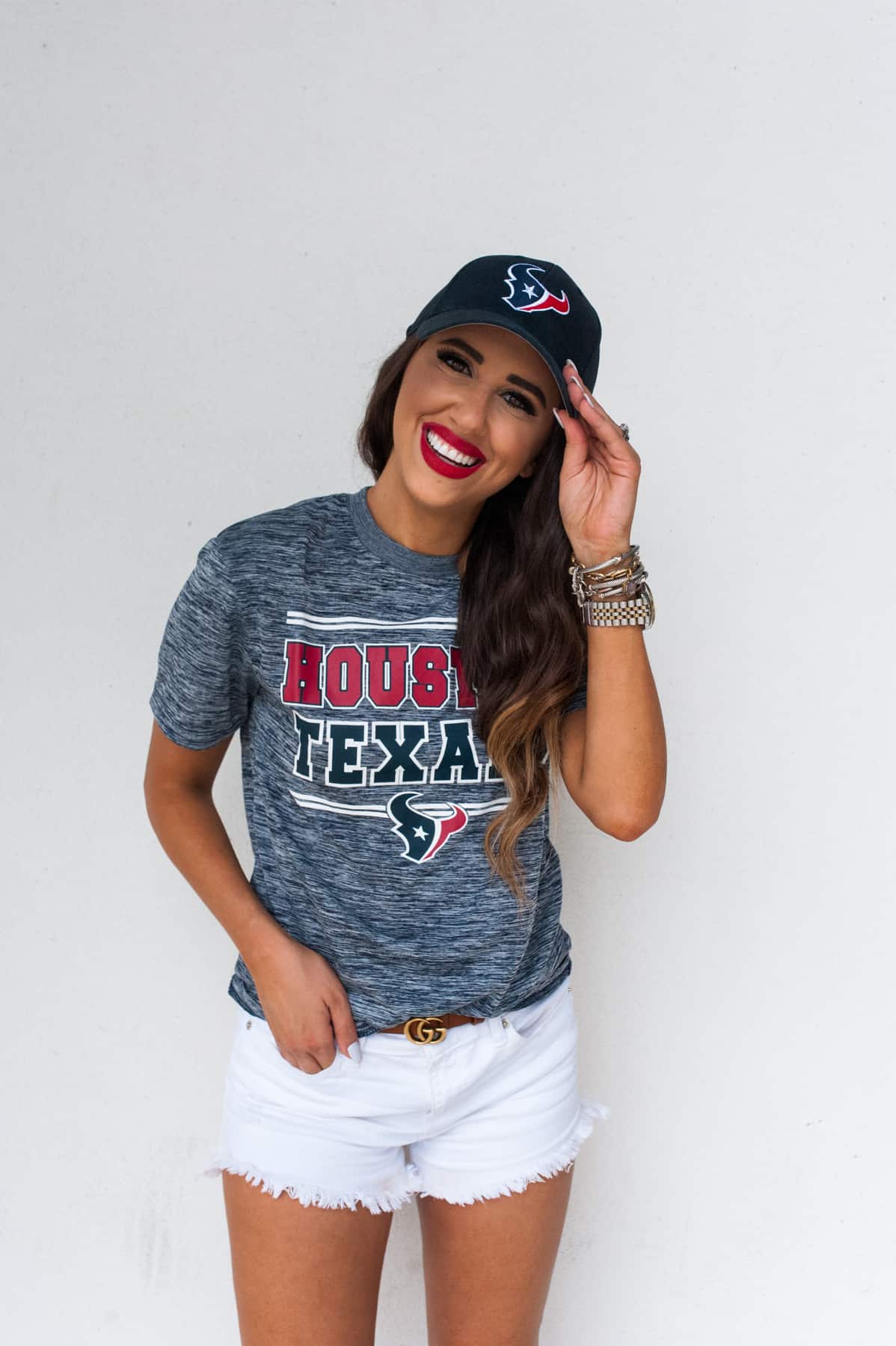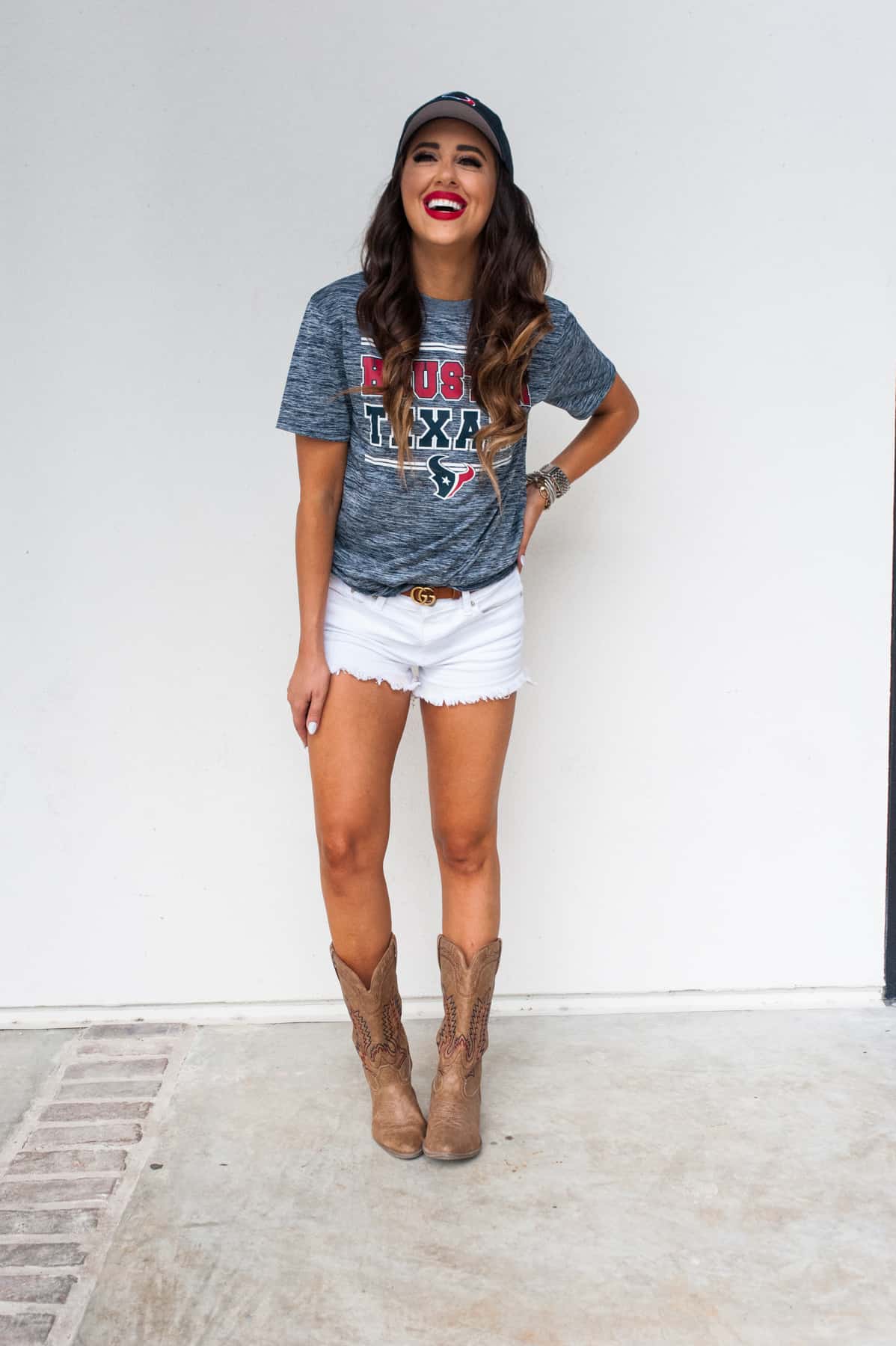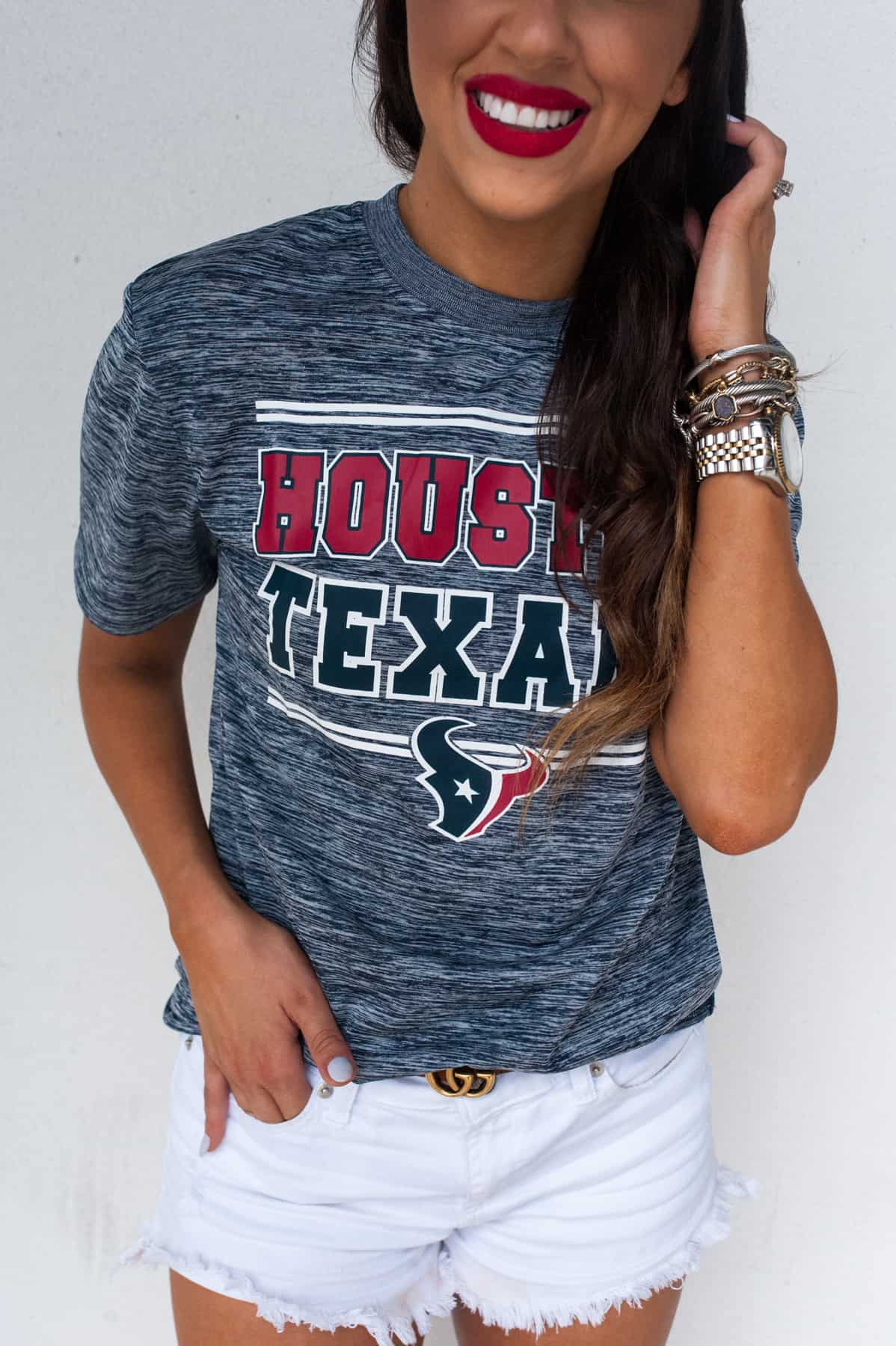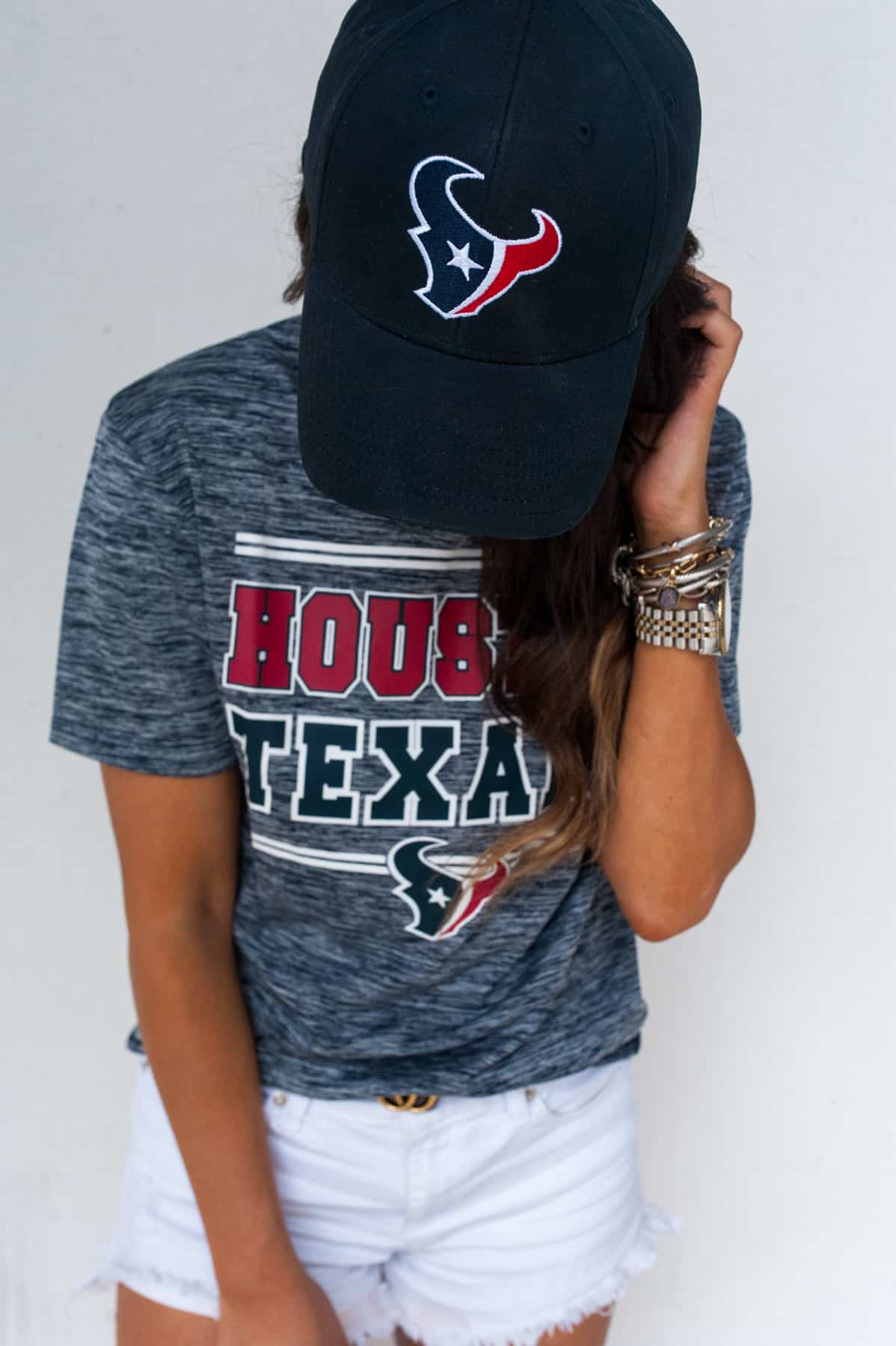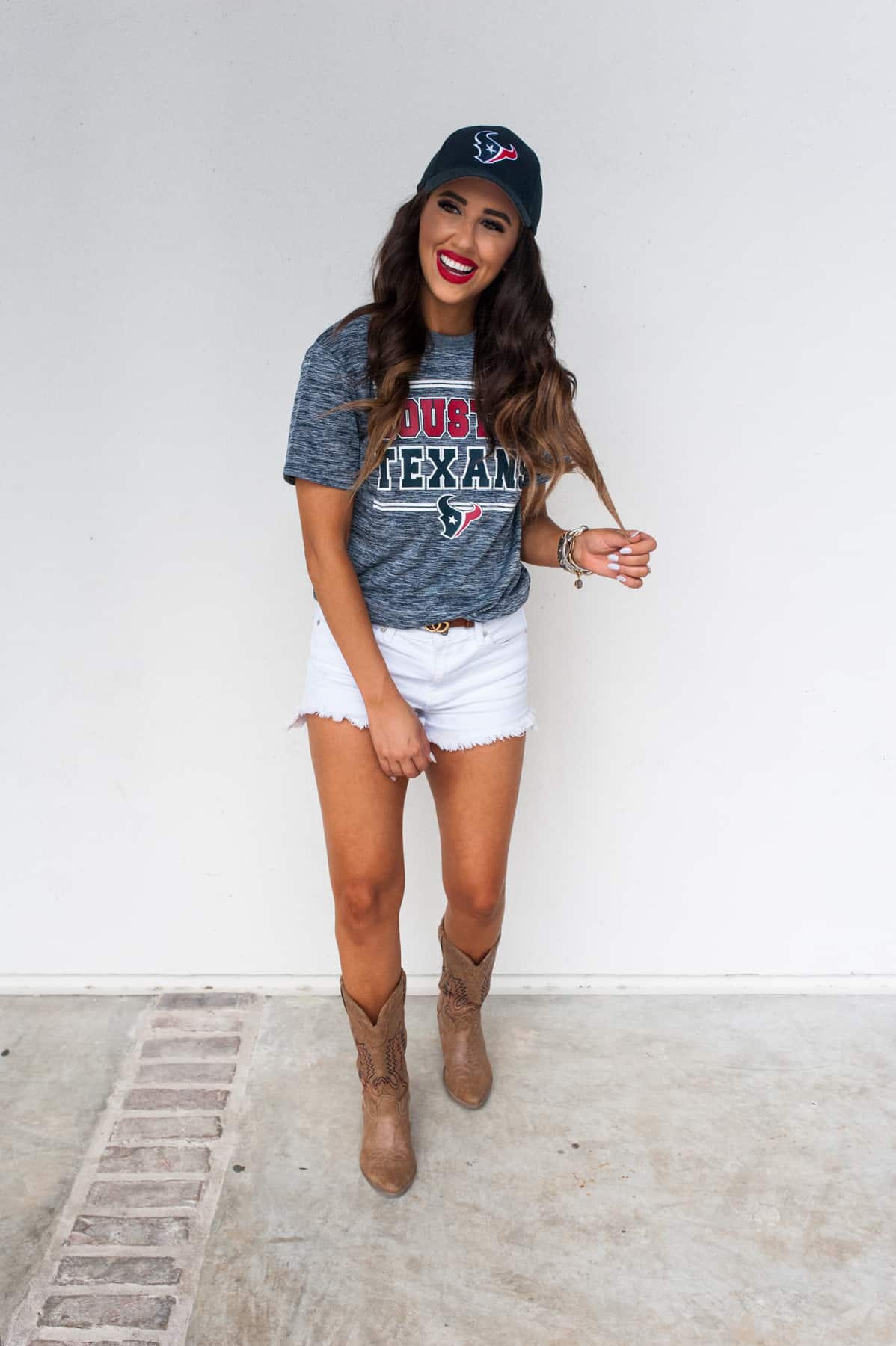 Top: NFL | Shorts: Salt Tree | Hat: NFL | Shoes: Boots
Y'all, I can't believe it. It's already here! Yes, yes, fall is here too, but football season is here! It's that time when the husband gets involved in all those Fantasy Football leagues, gets back into coaching his middle school football squad, and begins owning the TV on the weekends, lol. Honestly, it's fine with me! I love hanging out with people and rooting on the home team.
Technically, the season has been here for a few weeks now, but today Ted and I are going to the Texans game, so it feels like it's just beginning! We'll be tailgating with a bunch of our friends, which to me is the best part of the whole experience. If you all do tailgating like we do, then you know there is a lot involved. We went to Walmart to get all the essentials needed for game day. Of course, they had everything from chairs, a tent, snacks, etc. I also needed new Texans gear since the jersey I had was from years ago. Walmart is always the perfect stop for a refresher on any game day apparel! We pretty much make a stop at Walmart every time we are looking for a sporting event apparel. You can find all their team apparel online here and a long list of their game day essentials here! Happy game day y'all!
Thanks Walmart for sponsoring todays post