Kicks With An Outfit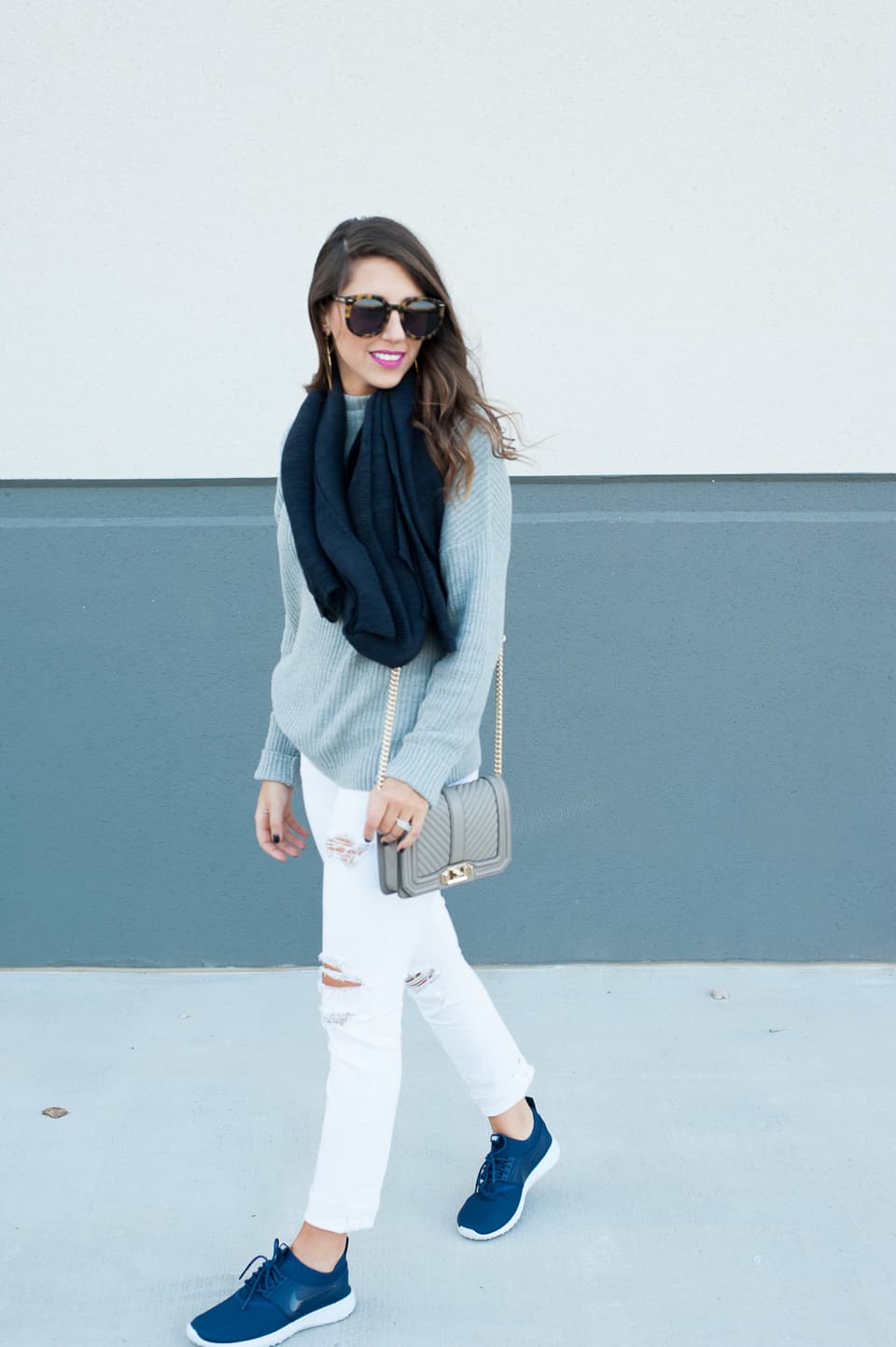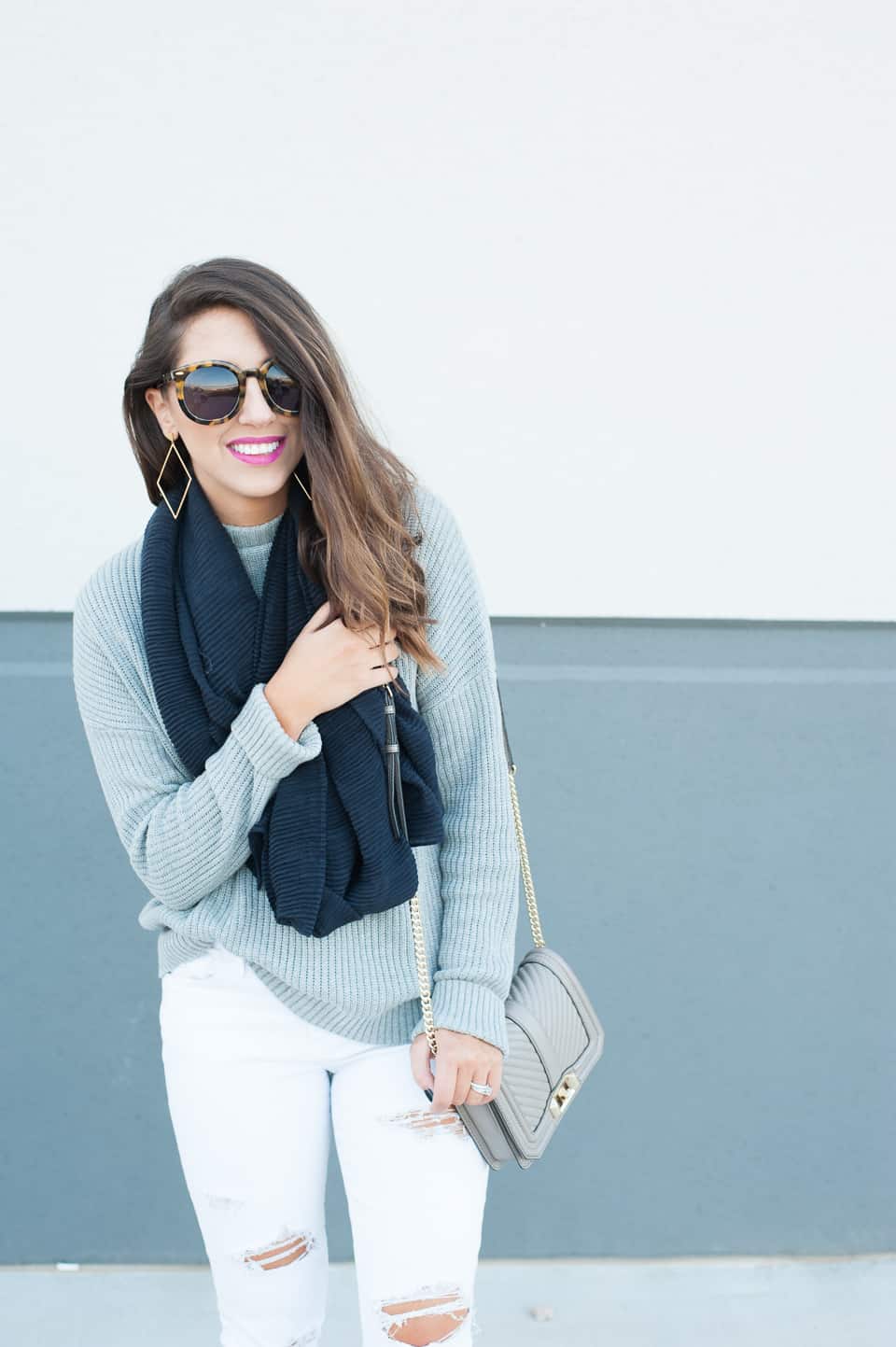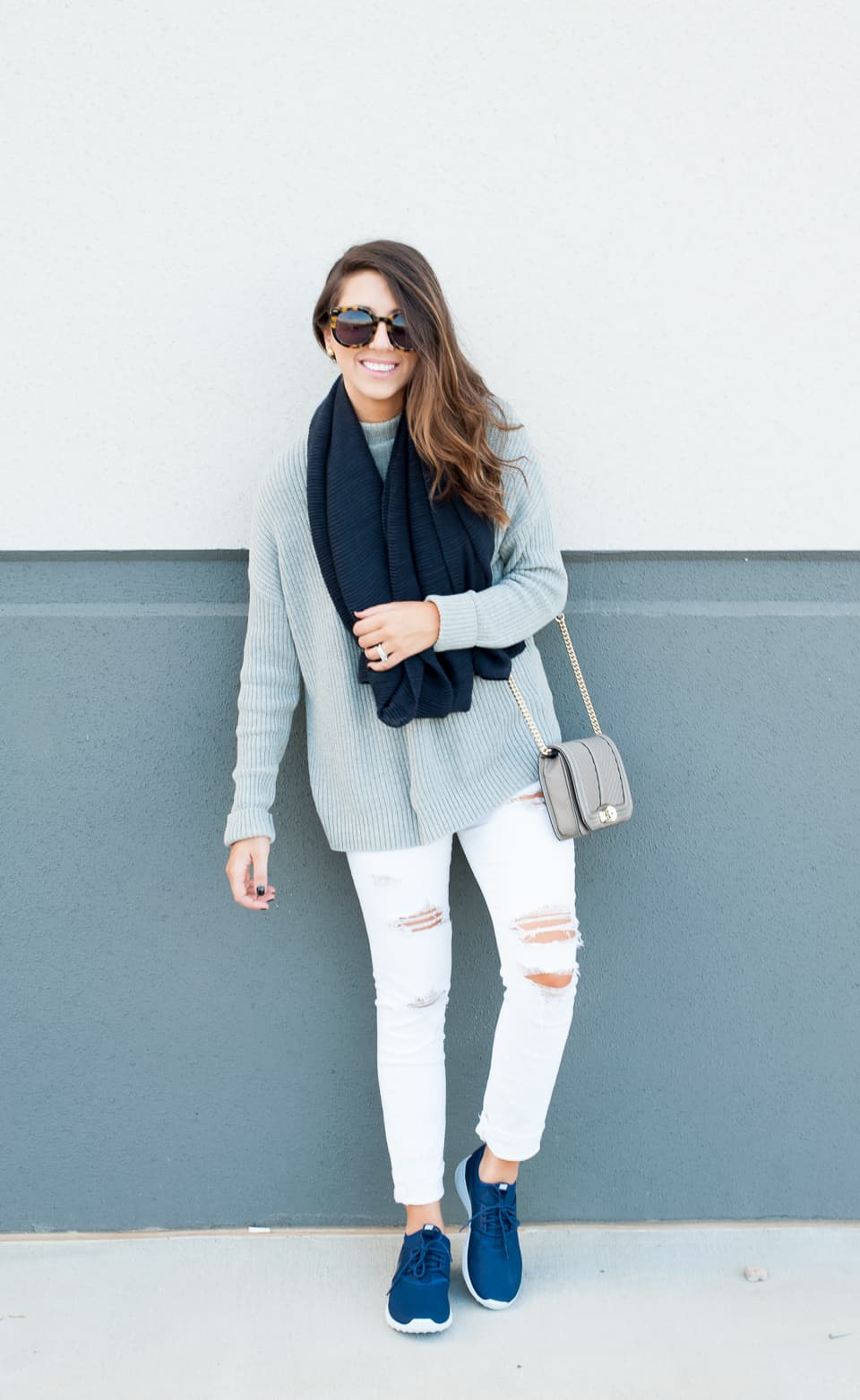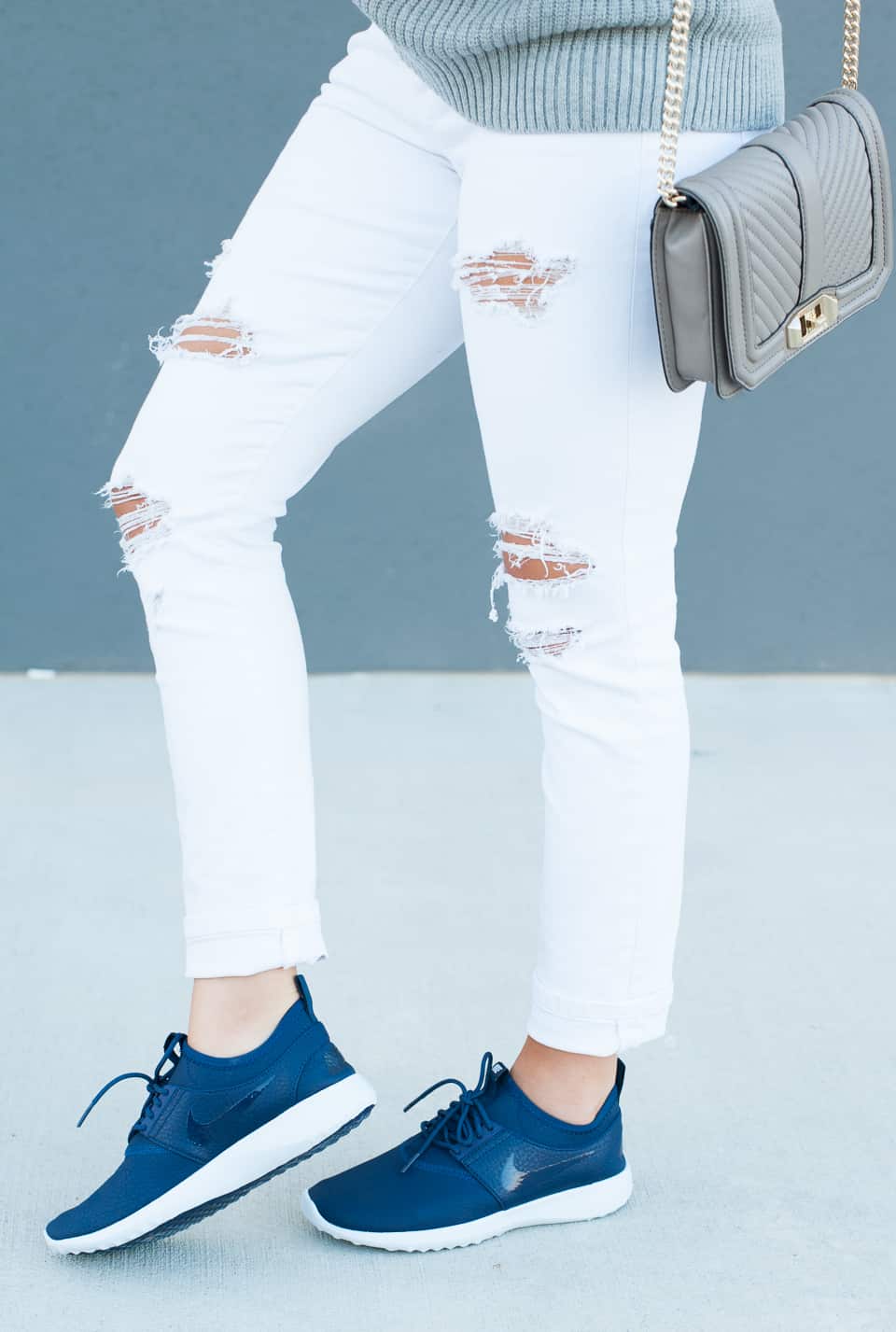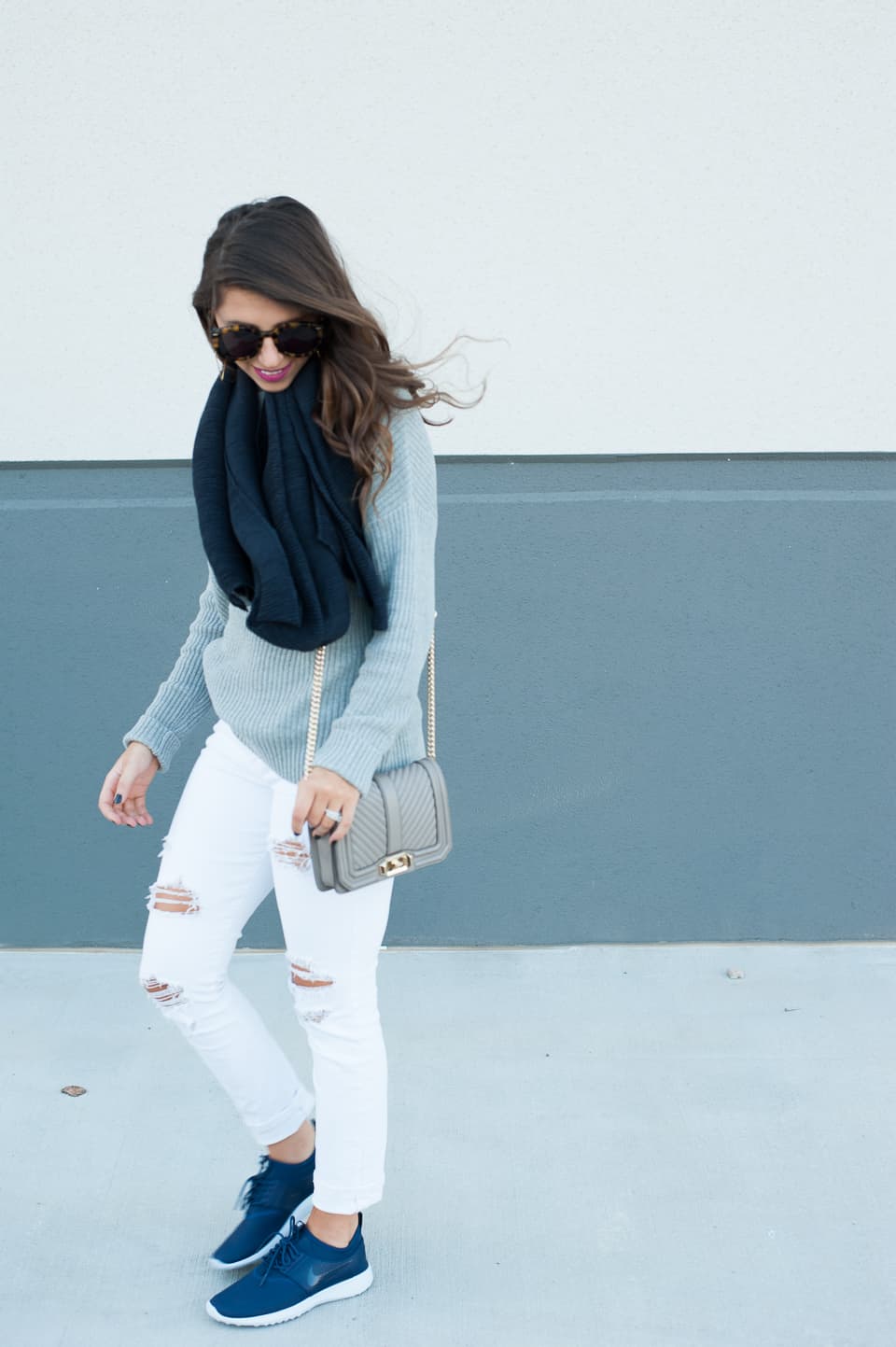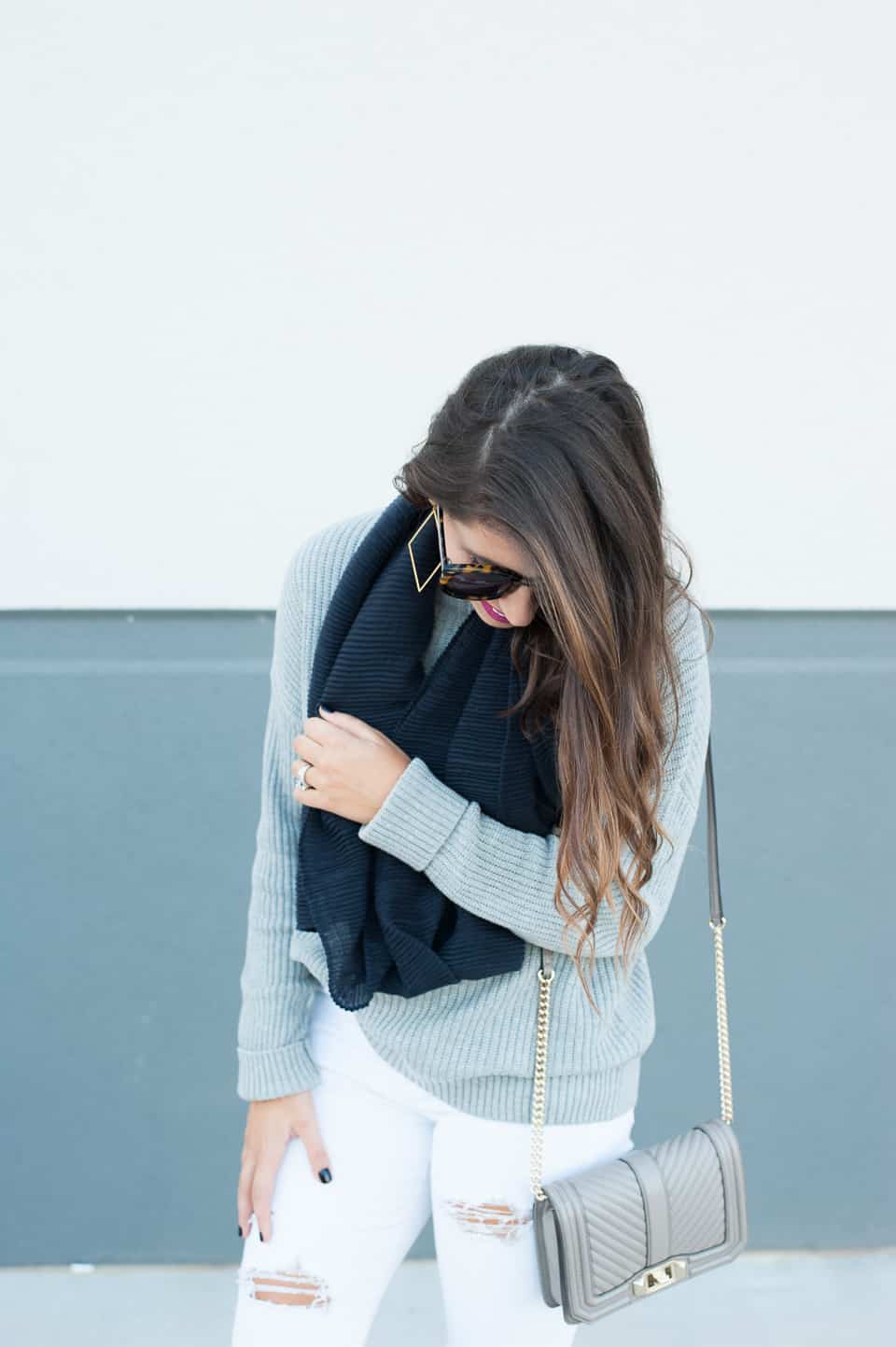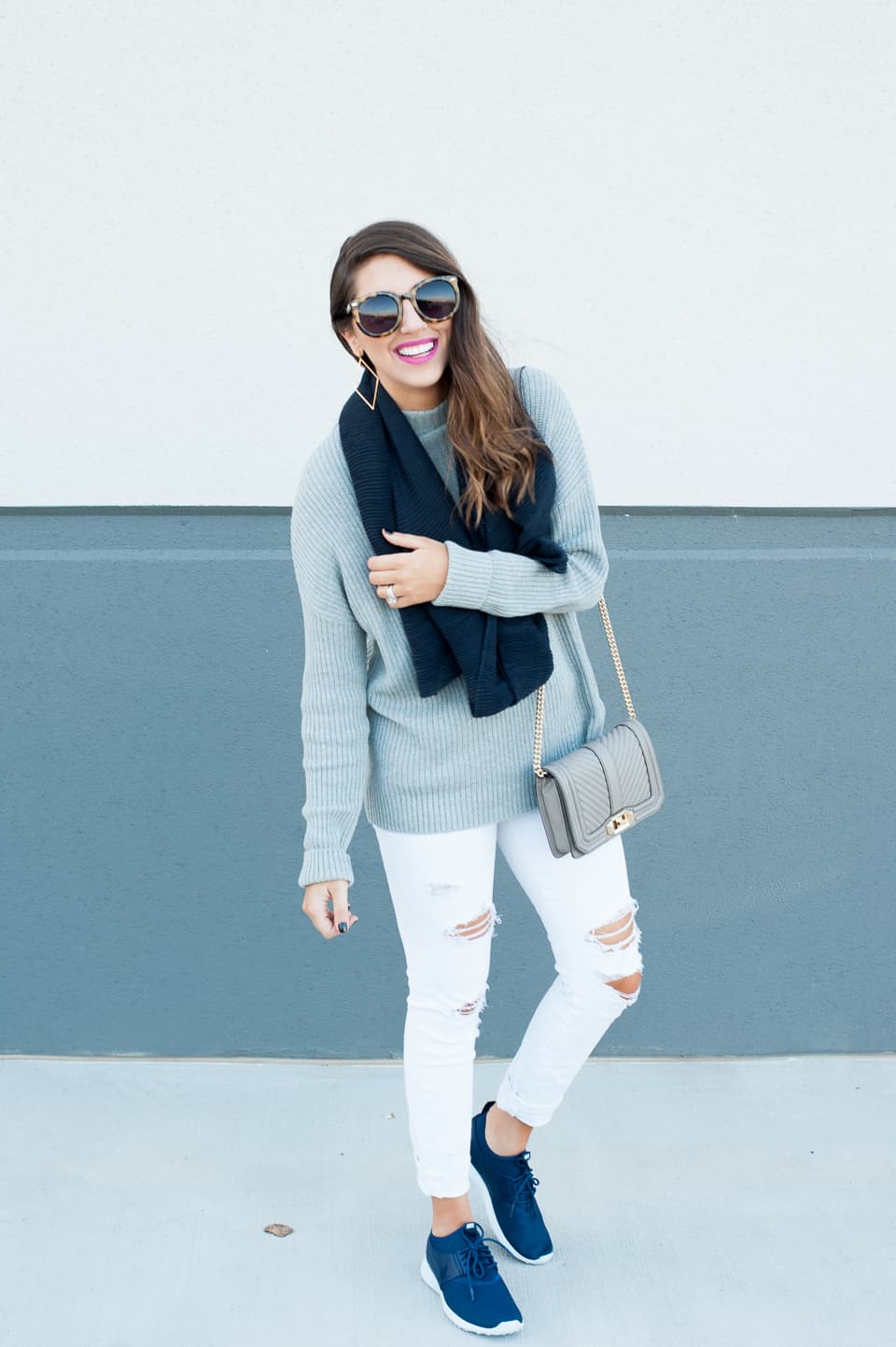 Scarf: BP | Sweater: BP (Similar) | Jeans: Twiggy | Sunnies: Karen Walker | Earrings: Gorjana (Similar) | Tennis Shoes: NIKE (Similar) | Purse: Rebecca Minkoff |
When trends come out, I get iffy about them and it takes me a couple of months to warm up to them. Before I hop on, I want to absolutely make sure I'm on board. The same goes for wearing kicks with normal clothes. Somehow I made it manage with this look and I kinda love it.
Going into 2017 I have been reading that kicks are here to stay and we can say buhbye to 4 inch heels #ptl! Comfort is where we are headed and I so believe in not making your feet bleed. Sadly these kicks JUST got sold out but I linked a similar pair here. I love matching these kicks with this scarf to tie in the navy color.
Cheers y'all to 2017! I was going to work on a weekend post BUT I am not sure. We are leaving out of the country from Hawaii to somewhere exciting so I will see how much I can get done on the plane. The time difference is like 15 hours so I will be pretty off. If I don't see you this weekend, I will see you in the New Year with a fresh post on Monday!