A Popsicle & a Jacket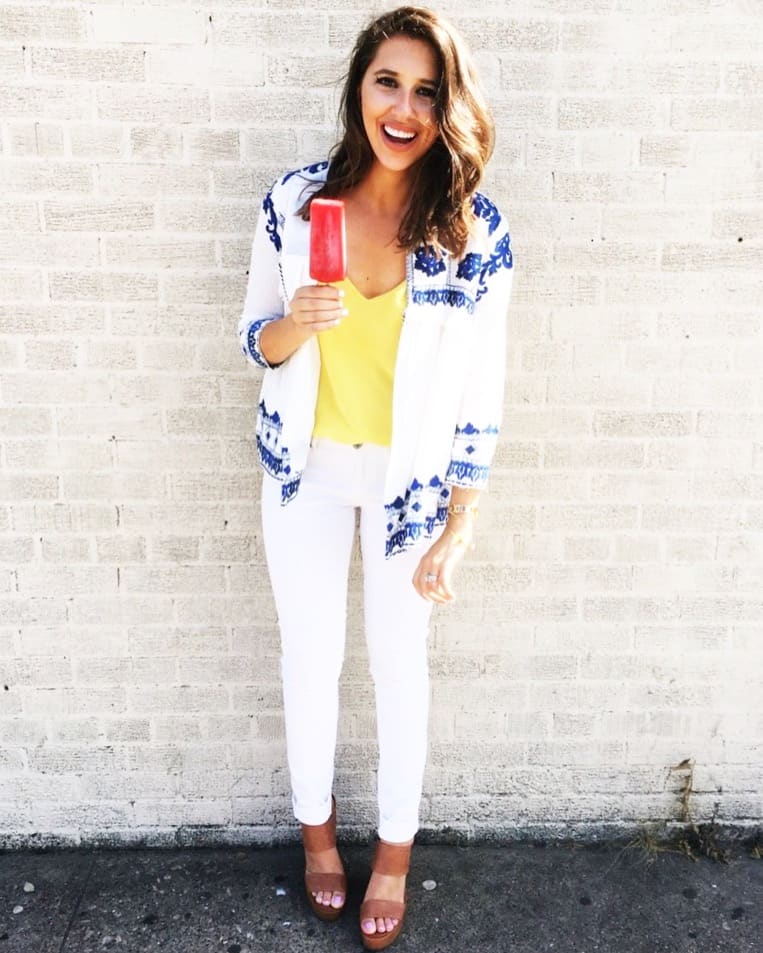 Jacket: Good Night Macaroon c/o | Tank: Nordstrom | Pants: Nordstrom | Shoes: Similar | Earrings: Etsy
Ok but for reals- you try posing for a picture with a RED popsicle in hand, wearing all white in 100 degree weather while your photographer also has a popsicle in his hand and cares more about the popsicle than the photos. Hence the not so pretty laugh and the lack of options to choose to share with you all. I came across Steel City pops in Dallas and fell in love. Especially since Texas heat has been no joke lately, a refreshing tasty popsicle has been the key to my heart. Luckily for us Houstonians, they will be opening on soon in the Heights! So if any of you all want to meet up for a popsicle date, I am your girl.
Now lets talk about this jacket. I know you're probably thinking ,"You just said its 100 degrees outside, why would you wear a jacket". Well in Texas it does get that hot but inside we like to use air condition on full blast during summer time. I am always prepared for the summer heat with my outfits but get miserably cold indoors. This jacket is the perfect summer combo. The embroidered details and the cobalt blue is pretty much everything. I got a million and one comments on this bad boy while I was out and about in Dallas last week and I highly recommend it. I love the pop of yellow in this outfit too because BUTTERCUP <3
P.S Get 30% the jacket + anything off the entire store with code: 4julylovegm
ONE MORE DAY UNTIL THE FREAKIN HOLIDAY WEEKEND. CHEERS!