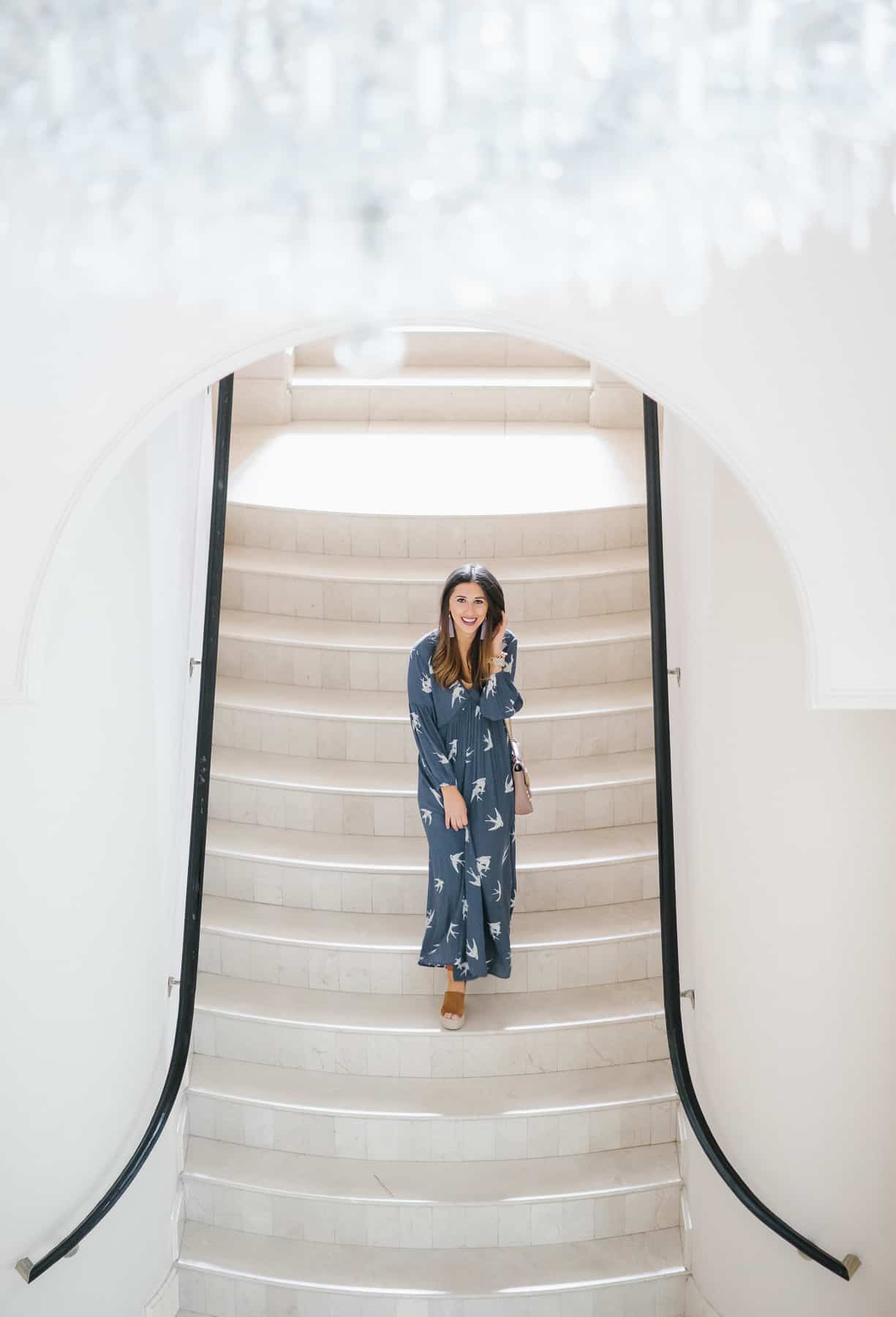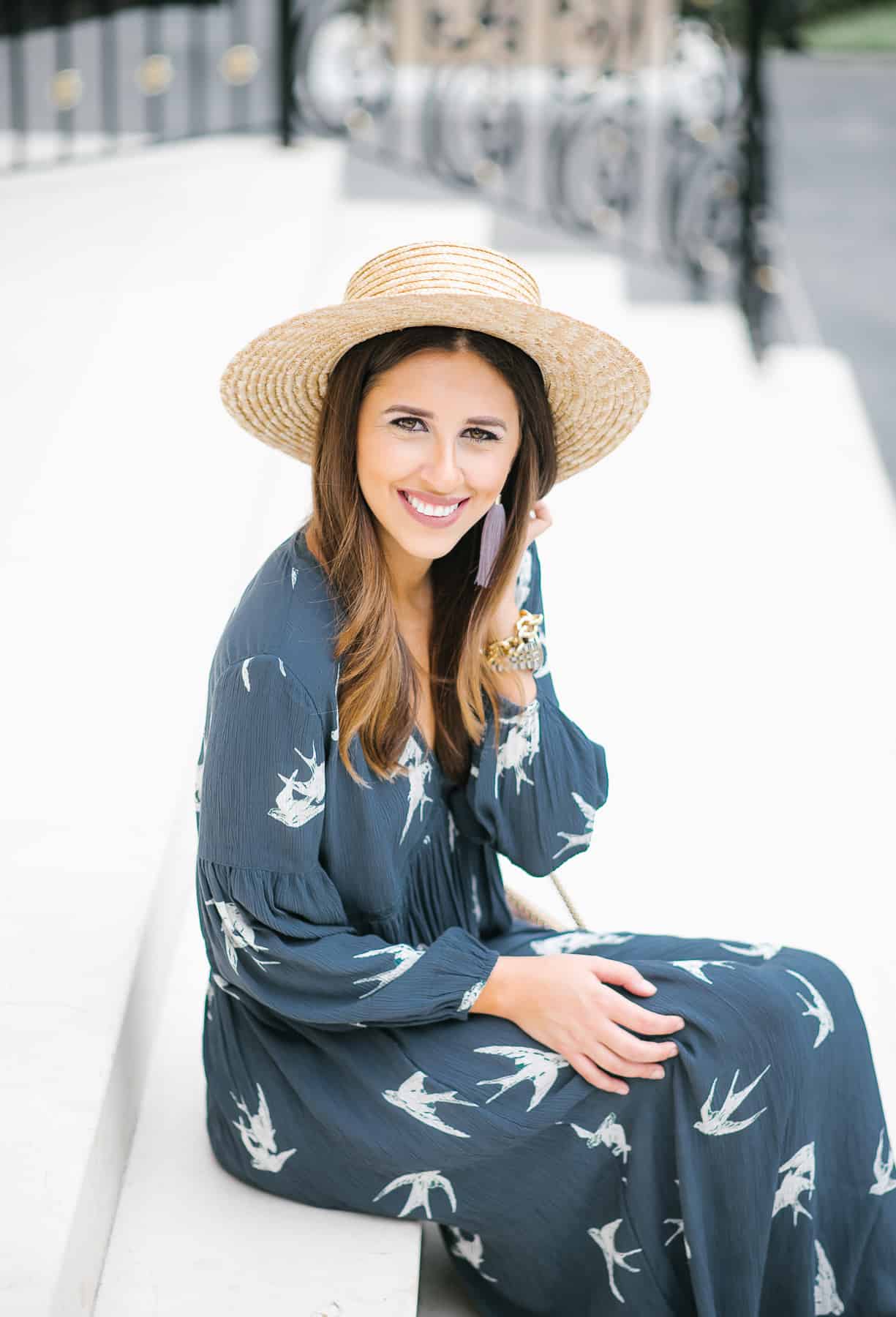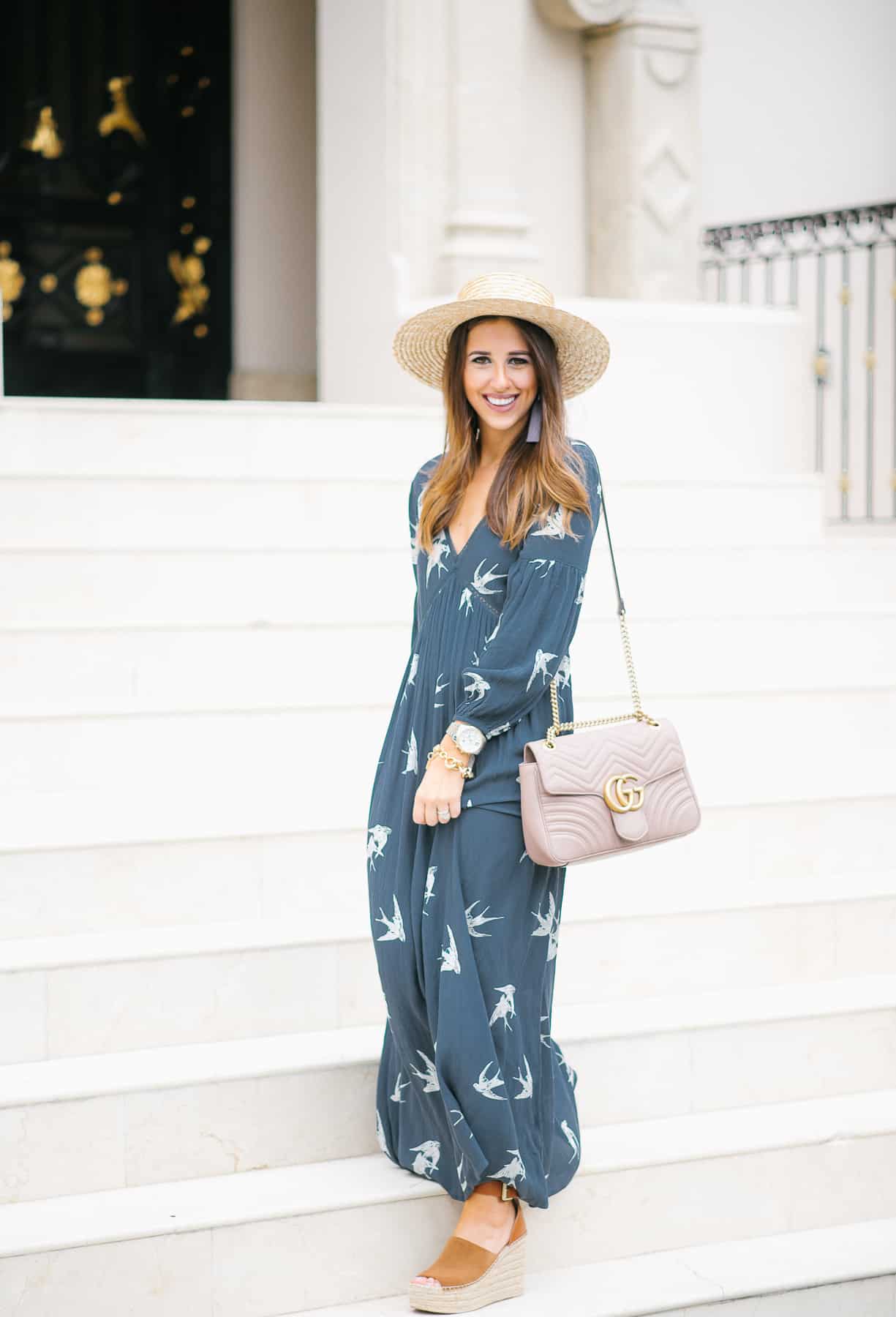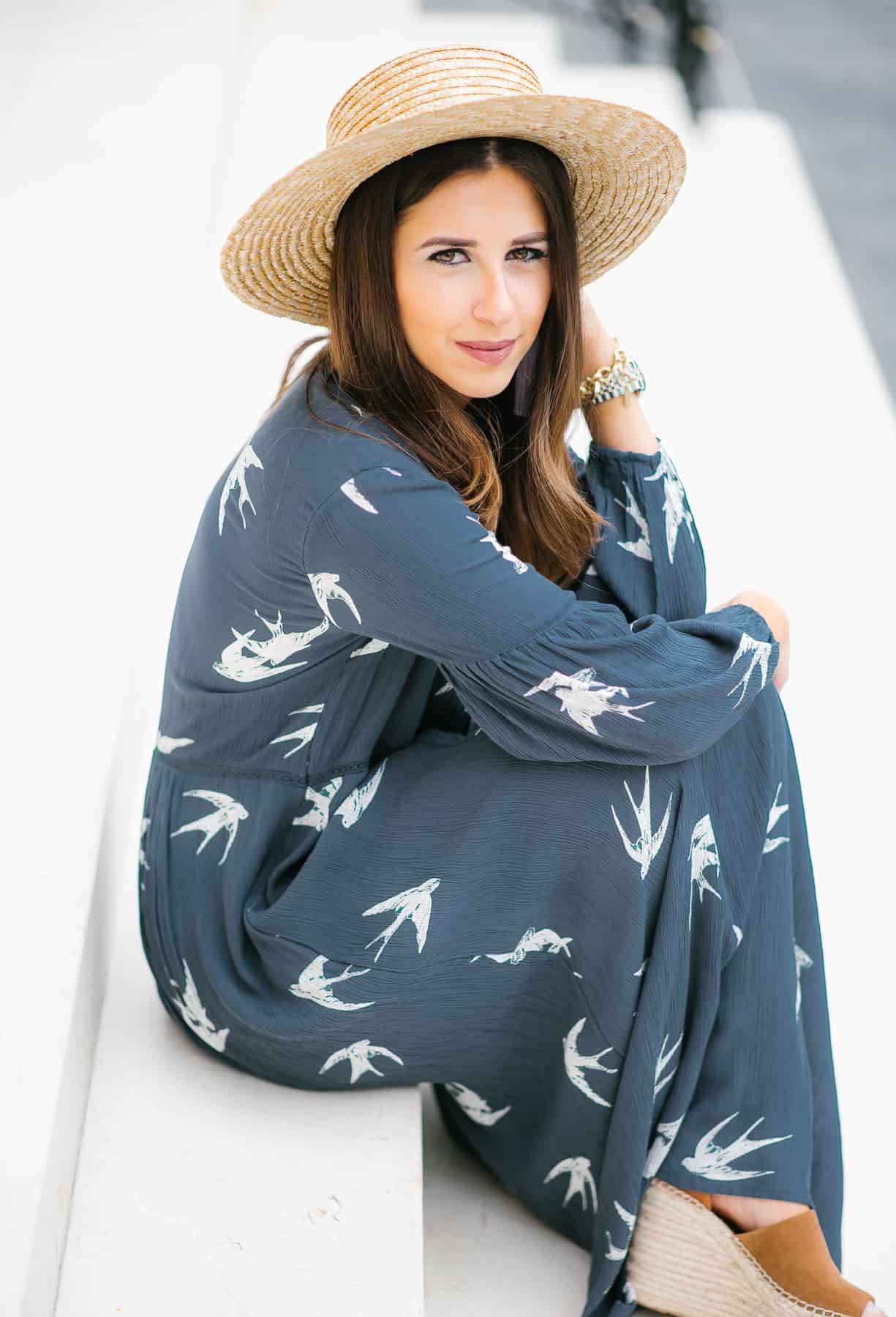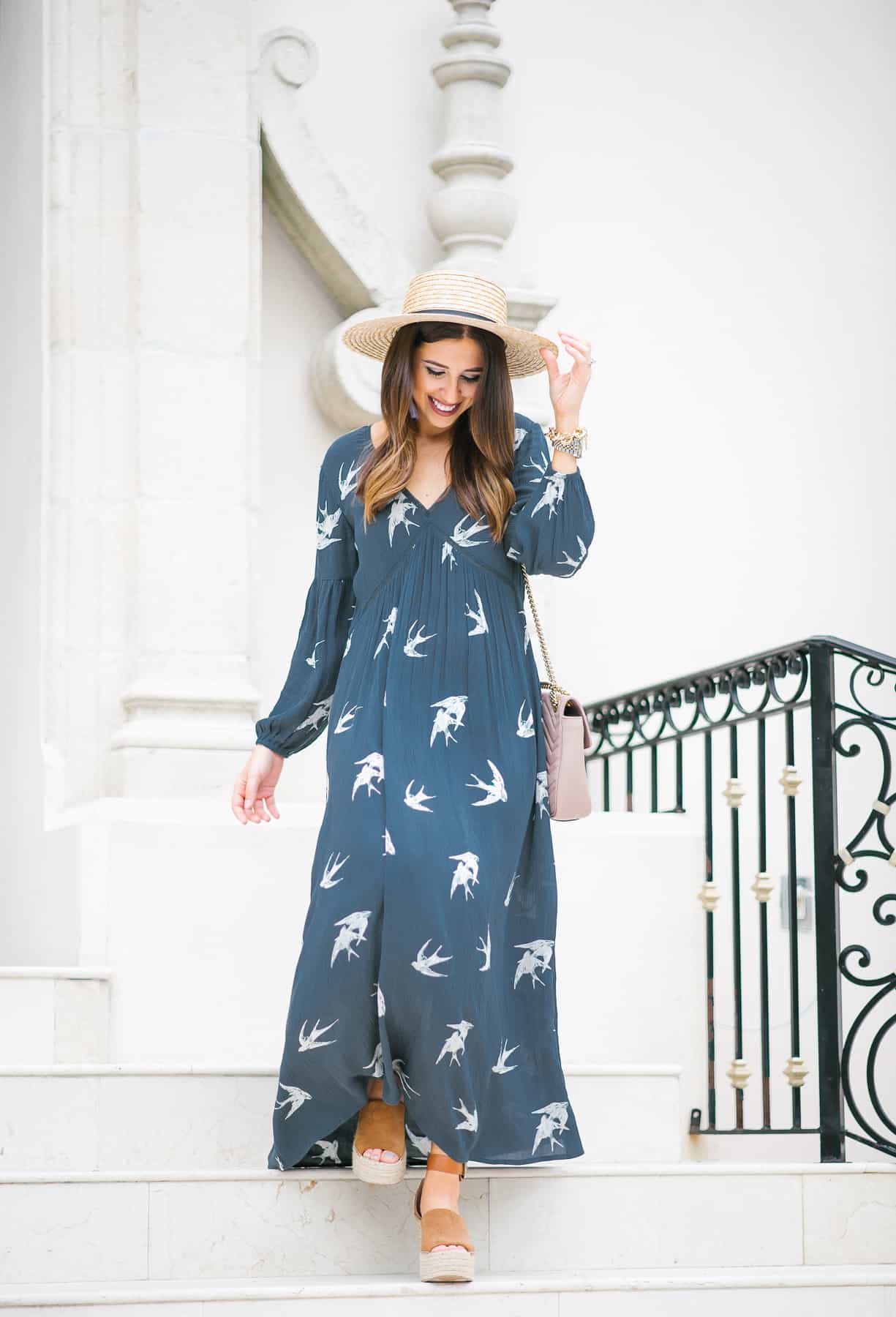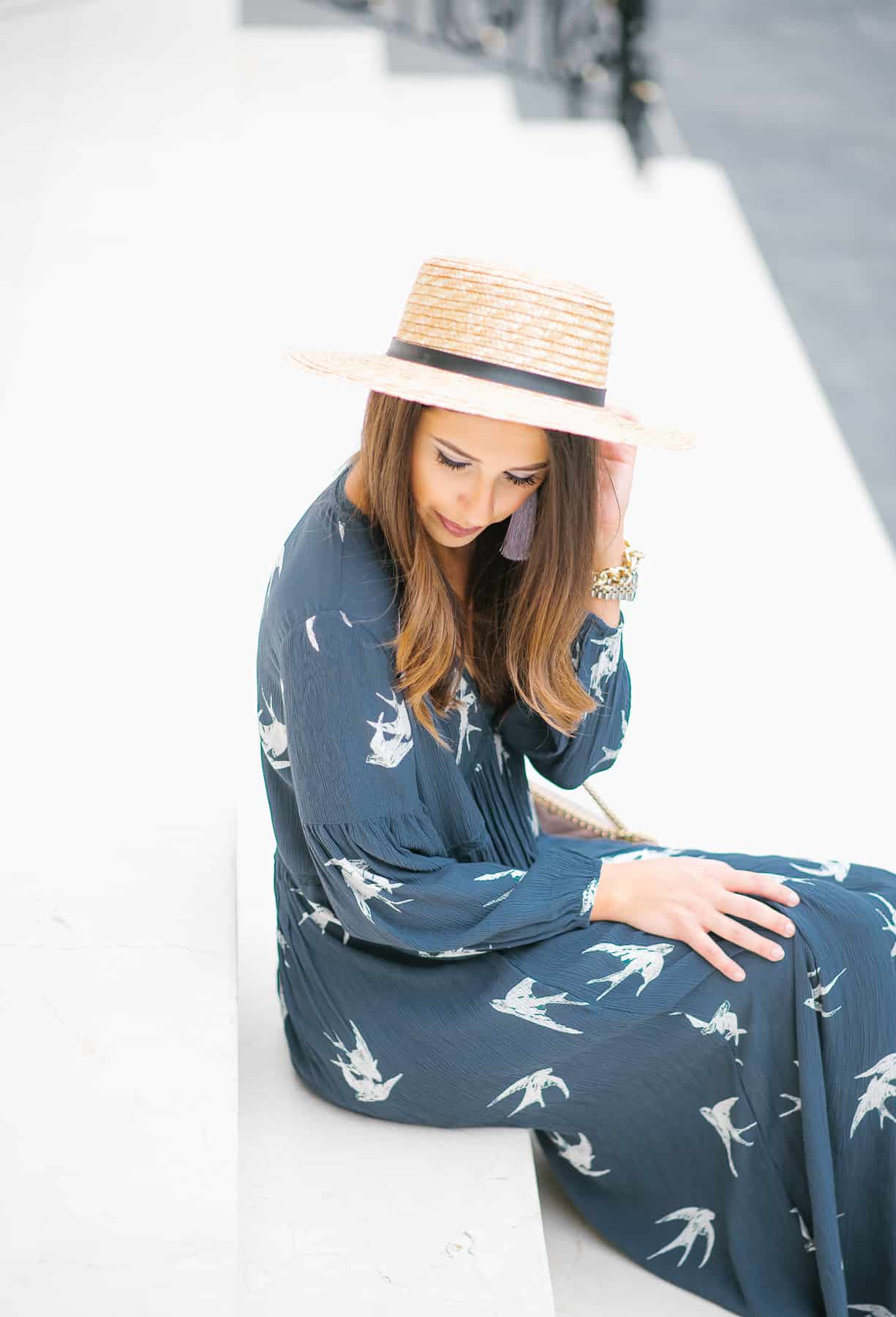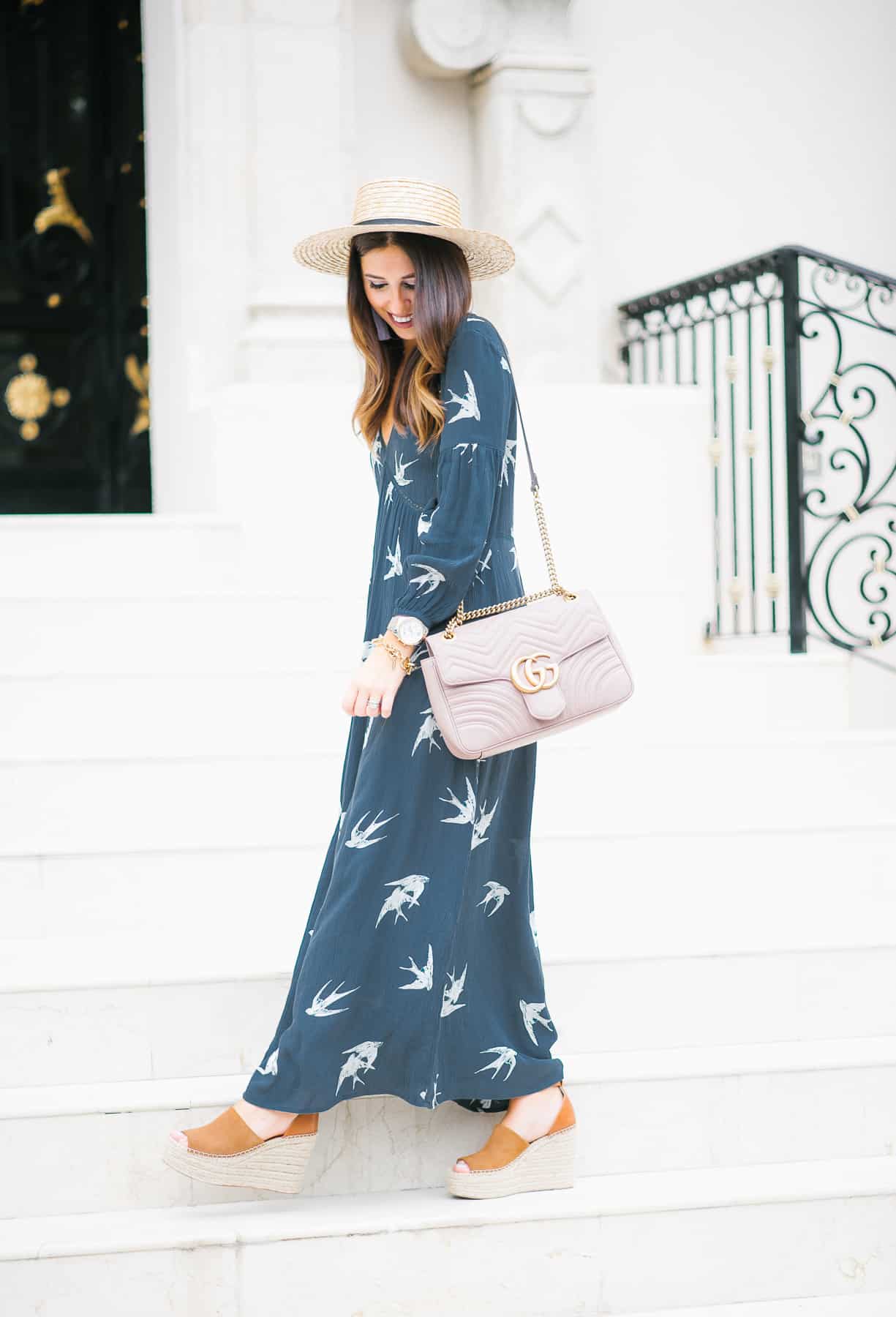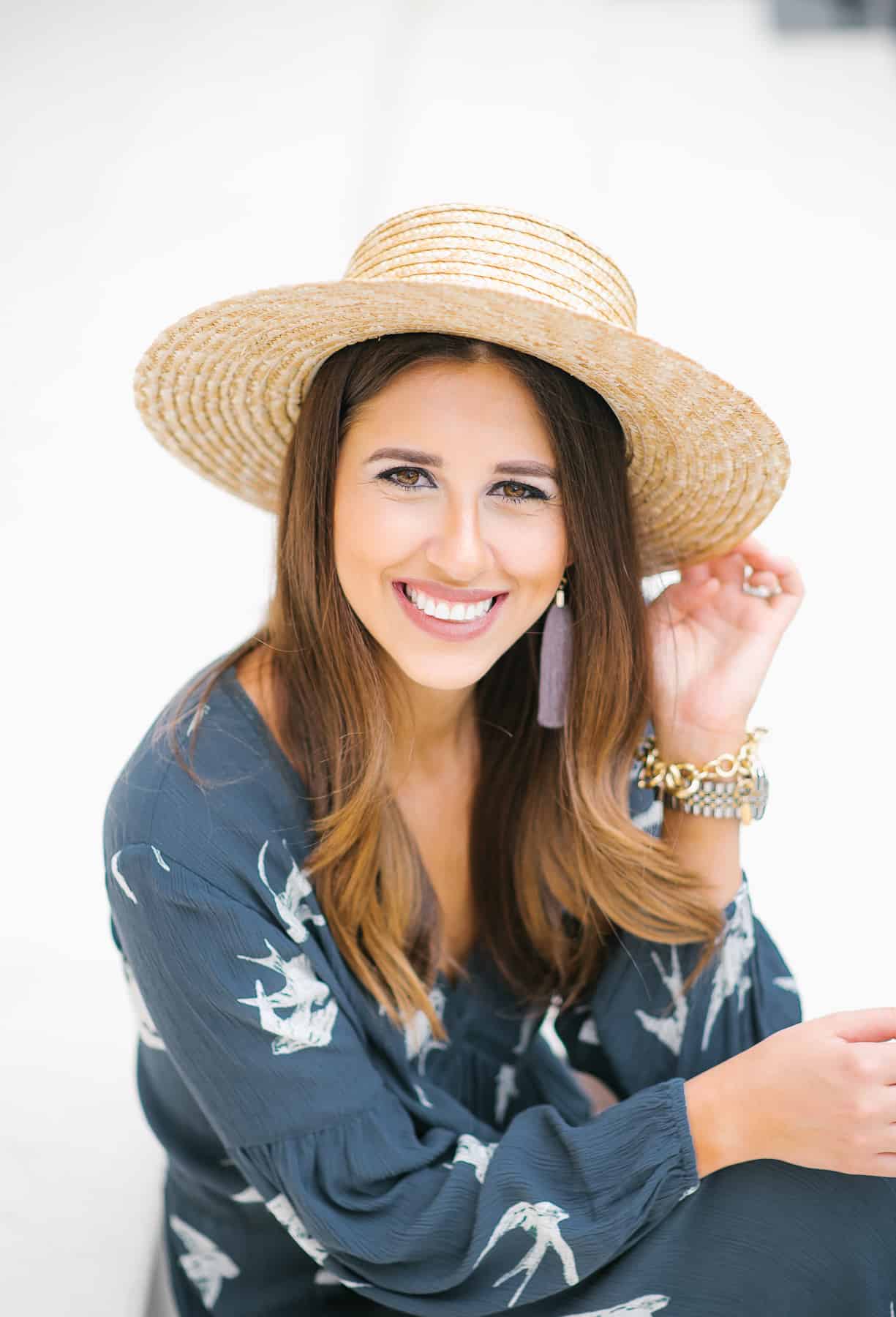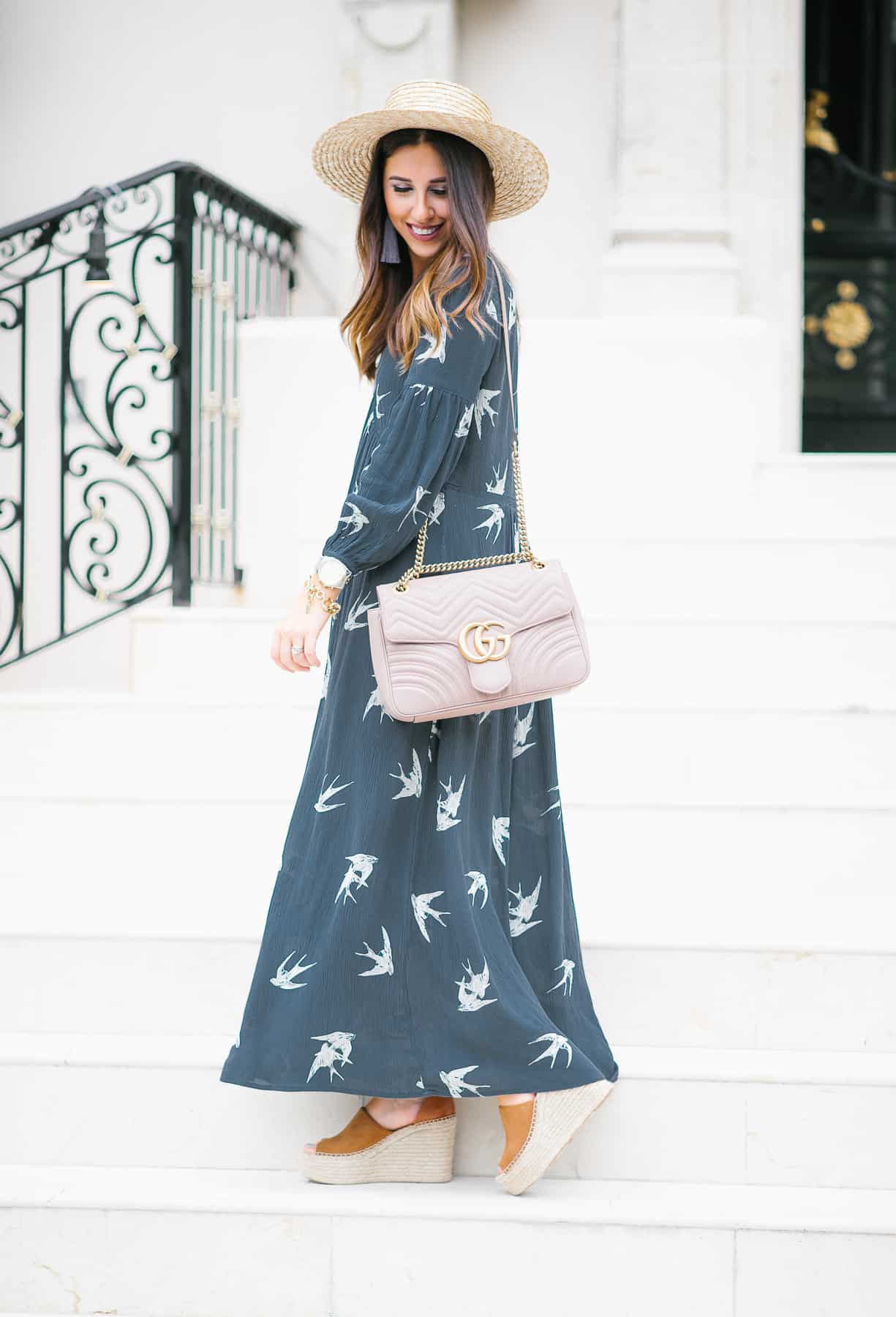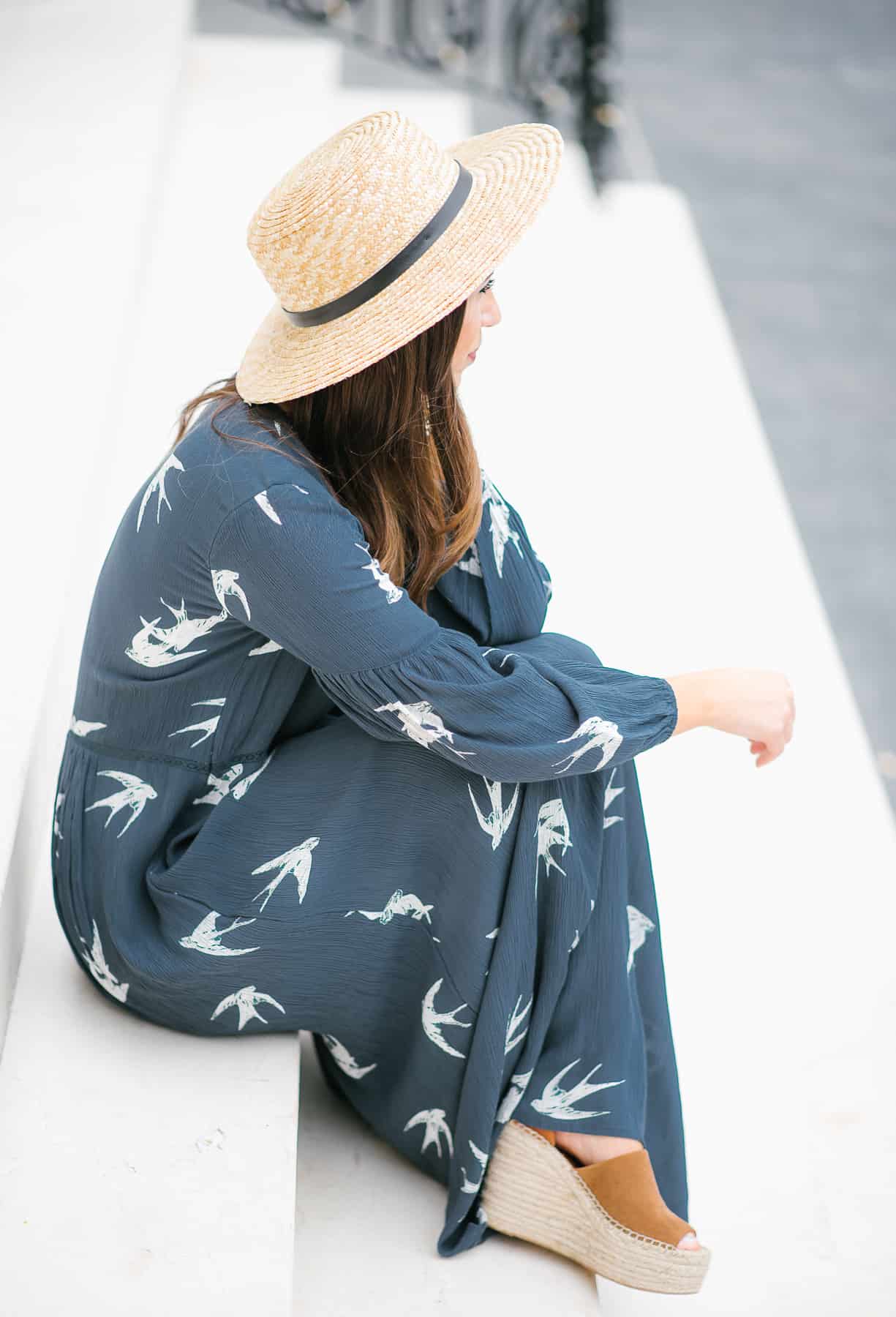 Maxi: Hinge | Hat: Sole Society | Shoes: Marc Fisher | Earrings: Loves Affect | Purse: Gucci | Watch: Michael Kors | Bracelet: Bauble Bar
I wore this outfit to my sister in laws baby shower a couple weekends ago and I got so many compliments. I was surprised at myself for ordering a maxi dress since I haven't wore / own one in years. I haven't been crazy about them until this one came along! I love the V cut and light blue color. It has a bohemian / Coachella inspiration print with the birds and I LOVE swallows. I actually have a swallow tattoo on my rib cage. I always have had this odd appreciation for birds and swallows in particular. In like 8th grade I knew I wanted a swallow as a tattoo. I couldn't really answer why a swallow at the time until Freshman year of college when my dad passed away. Dad reminded me of a bird, free spirited, and not a care in the world. He lived such a simple life and when he passed away, I felt like he was free. He was no longer caged into the world but free with our Heavenly Father. That's the summarized short version of course but why a swallow print means so much to me and reminds me of dad! Even on a dress lol!
I am gearing up for the Reward Style conference and there is so much to do. I shared on snapchat how I am peeling BAD from Cabo so I am trying to figure out how to fix this mess. I need to find outfits that will cover my arms until it fixes on its own. Coconut butter, lotions, oils, baths, etc have been my best friend this entire week! None the less I am so incredibly grateful to be invited to this conference. It was one of my biggest goals when starting the blog so receiving an invitation was such a big deal to me.