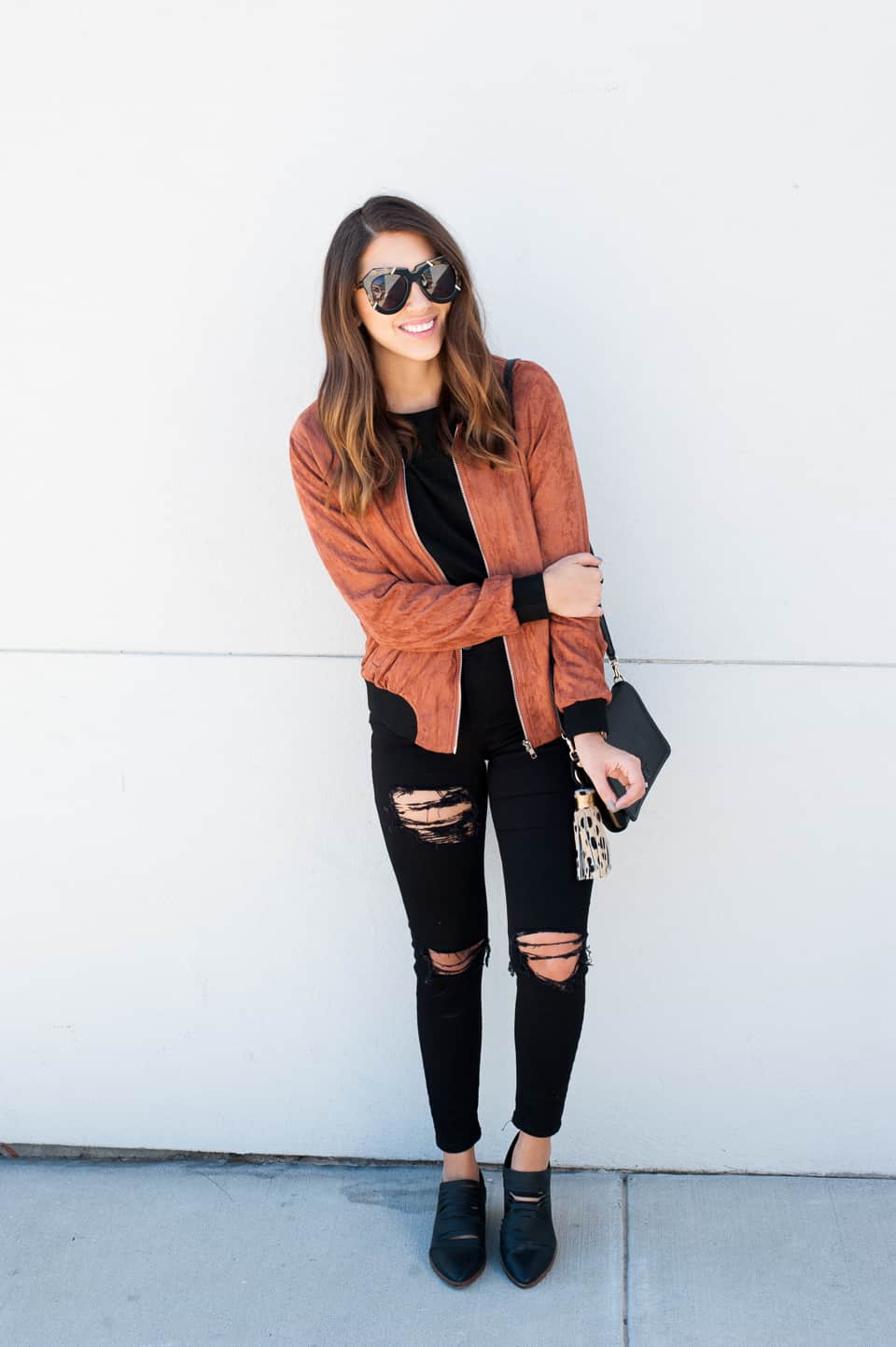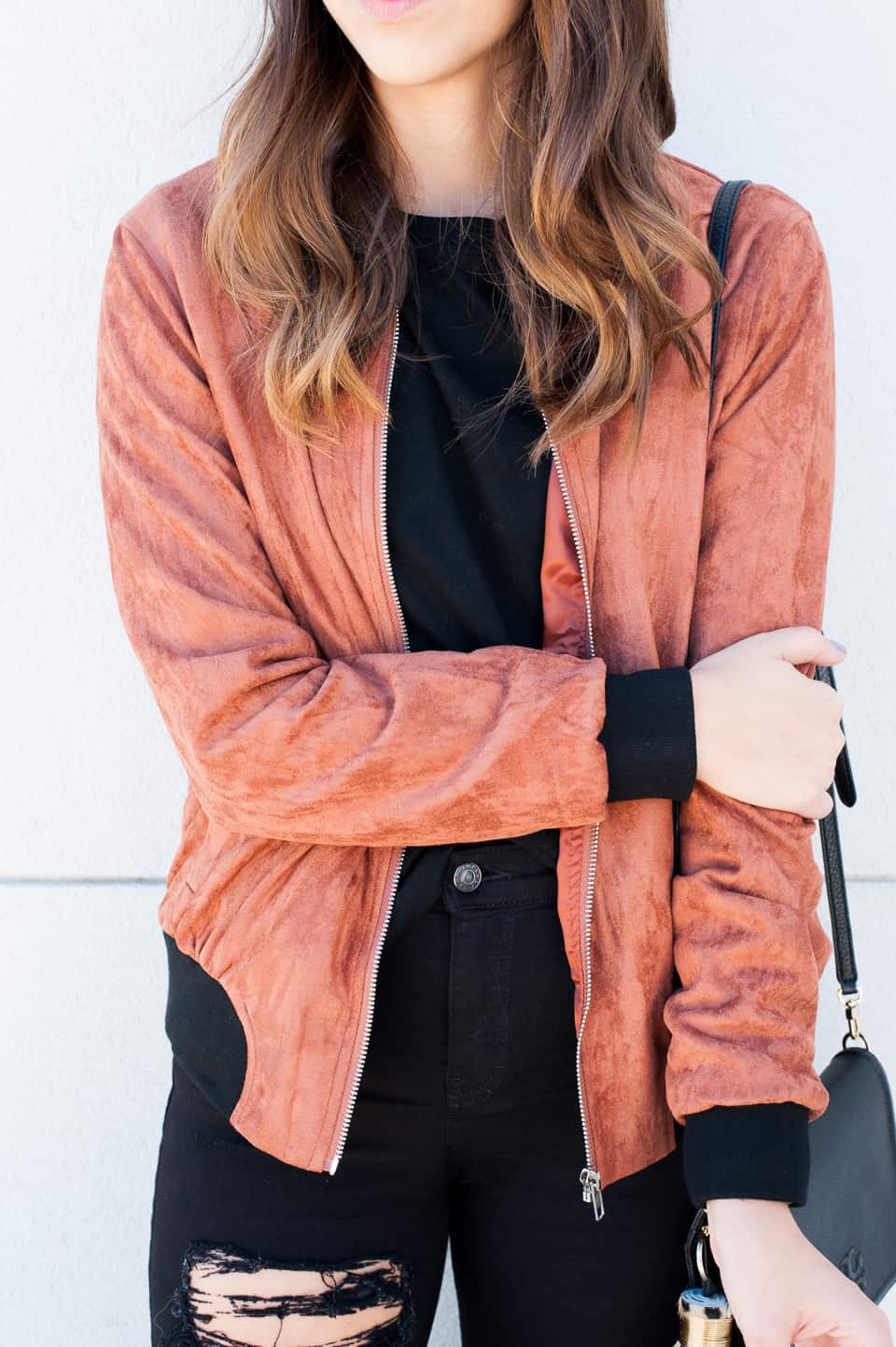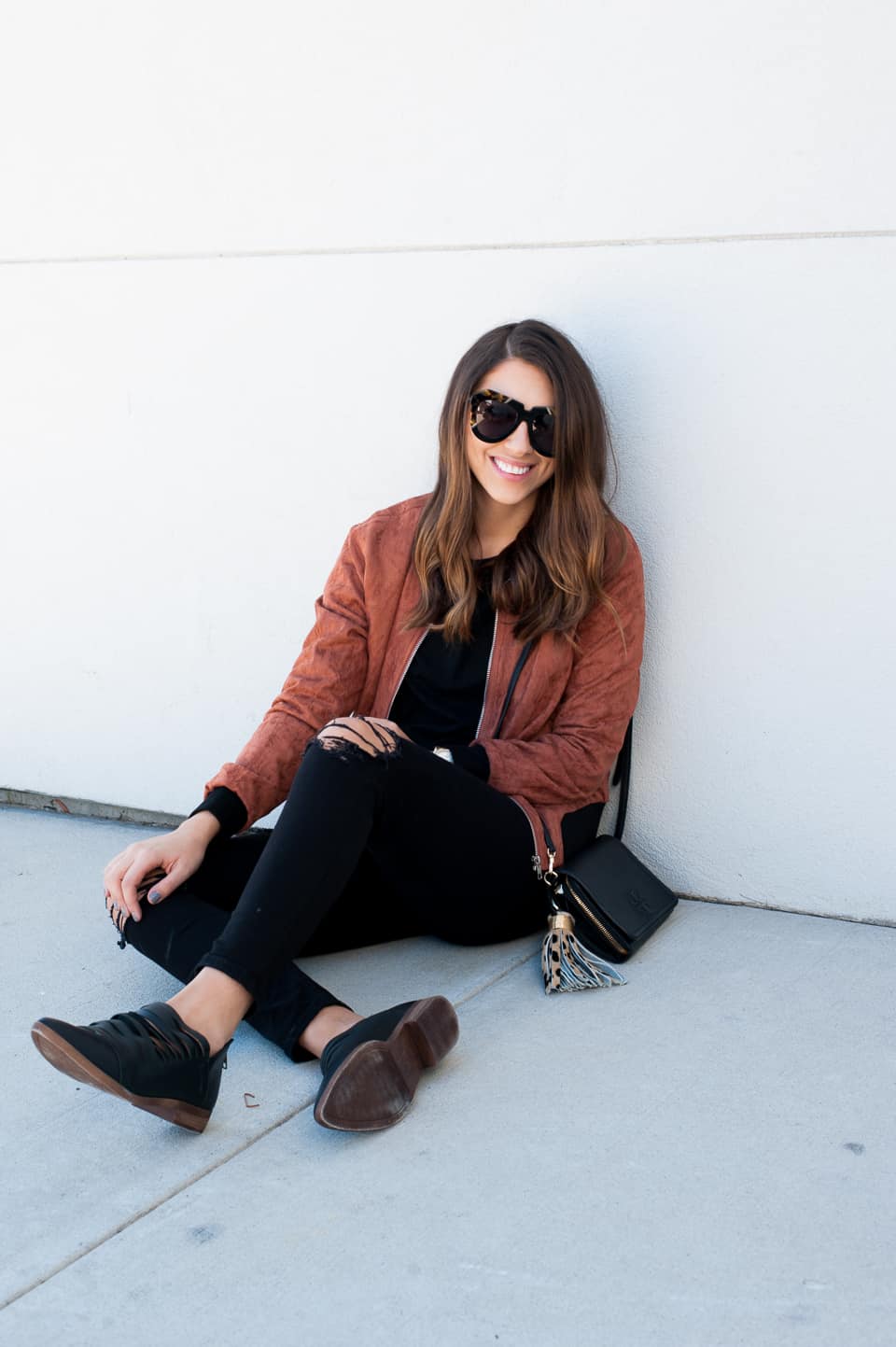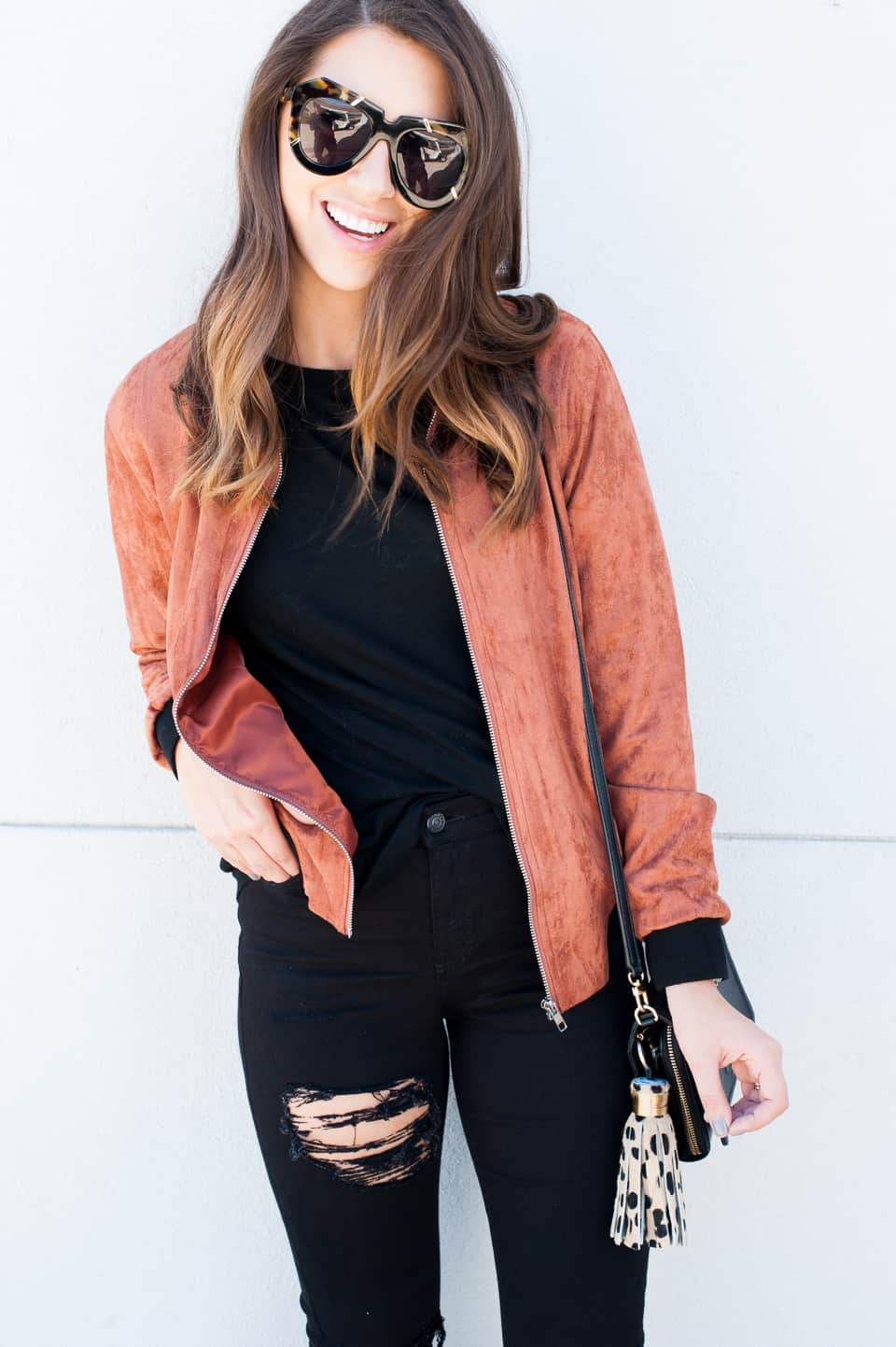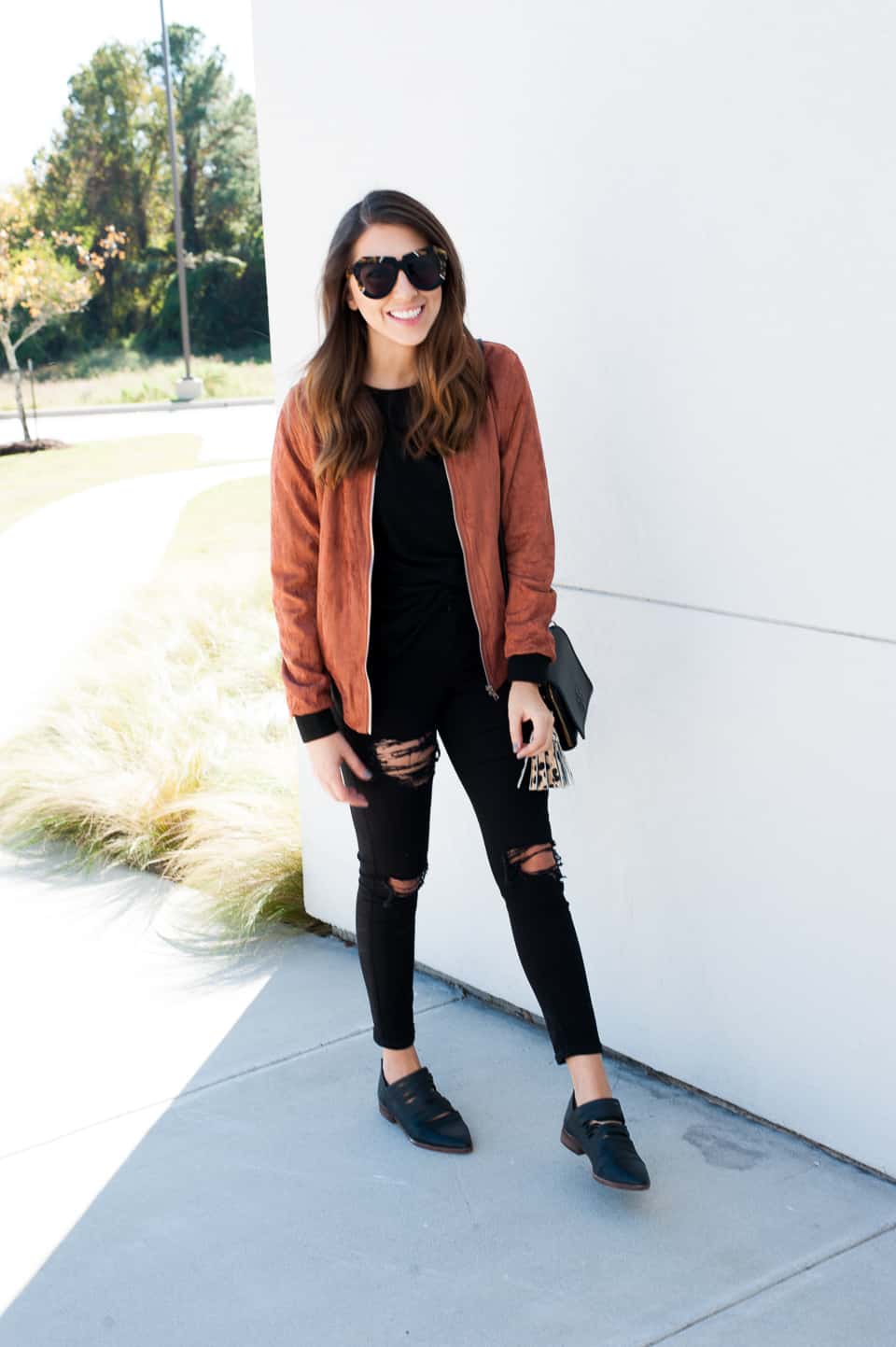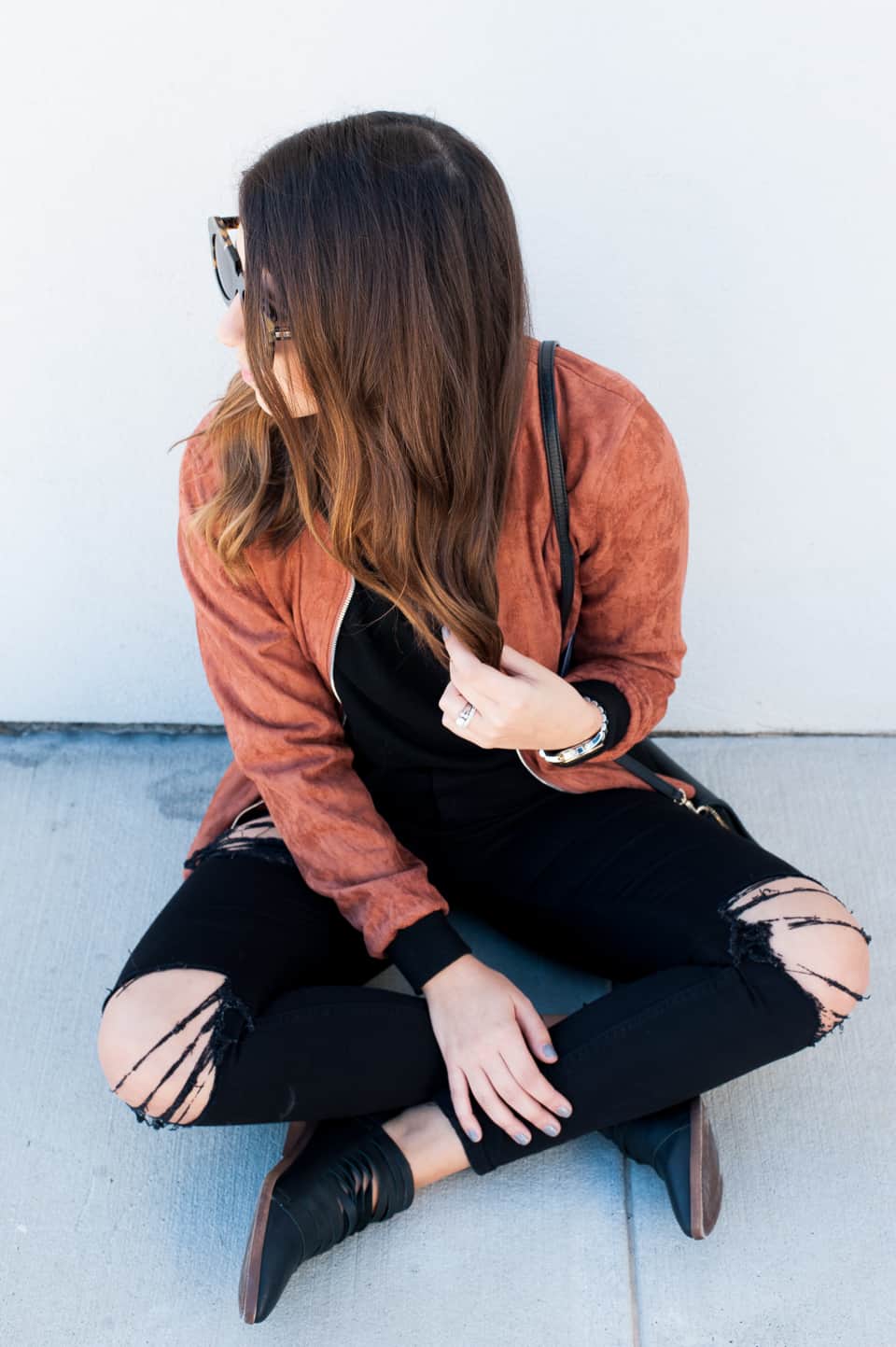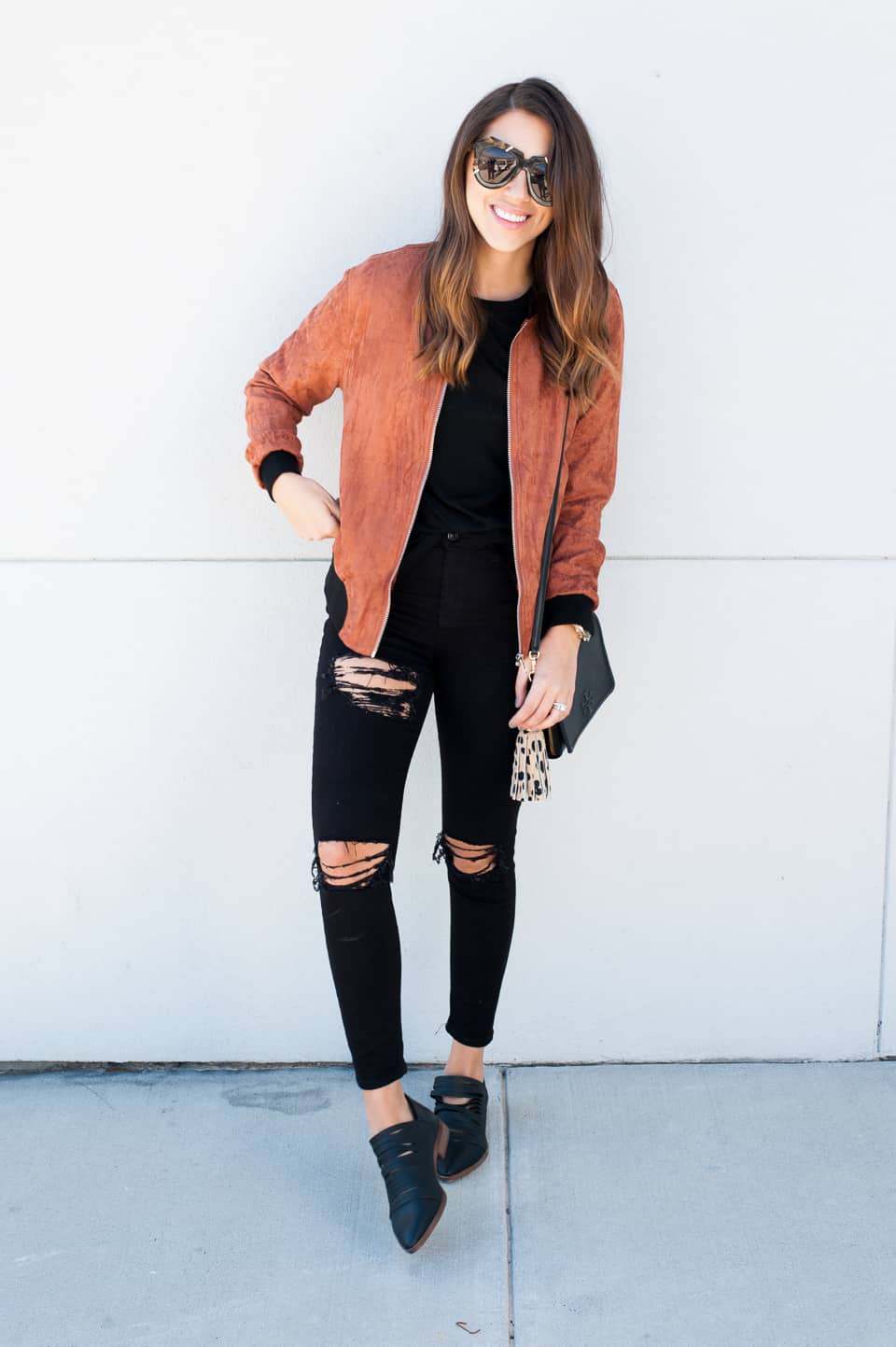 Jacket: Missguided | Top: BP | Denim: Topshop  | Purse: Toryburch | Shoes: Free People | Sunnies: Karen Walker 
Y'all this bomber jacket is bomb and I feel so cool wearing it ( I also felt cool saying that ha). Suede jackets have been THE thing this season and I am loving it so much. I have been in such a black mood lately (tis the season) so adding this suede bomber is the perfect mix to help spruce up the outfit. I have a friend who texted me saying he was going to get this jacket for his girlfriend for Christmas and I thought was so sweet! I love receiving clothes from the husband as gifts because of the meaning behind it. I may not always LOVE it (sorry babe) but the thought of him thinking of me when he sees a piece is special!
For those on the market for black denim, I can't tell you how much I love the rips and the high waisted feature on this babe. I'll link some of my favorite black rips in the widget below since this is the perfect time to stock up! Funny story: for some reason I thought Nordstrom's last day of free shipping (to arrive by Christmas Eve) was last night at midnight so of course at 11:50 I remembered I needed to put gift orders in. Of course I rushed and add a bazillion things to my cart and checked out at 11:59PM. I bought 2 pairs of Nikes and 2 pairs of Kate Spade Pjs for my sisters just because I couldn't make a decision. THEN I wake up to see that Nordstrom is still delivering by Christmas Eve and it WAS THE LAST DAY FOR PO BOXES. Fail. I think I just always love the thrill of leaving it to the last second (literally)! So moral of the story – don't forget to get your Christmas shopping in like today and use the Gift Ideas tab above to make it easier!