Styling a Chambray Top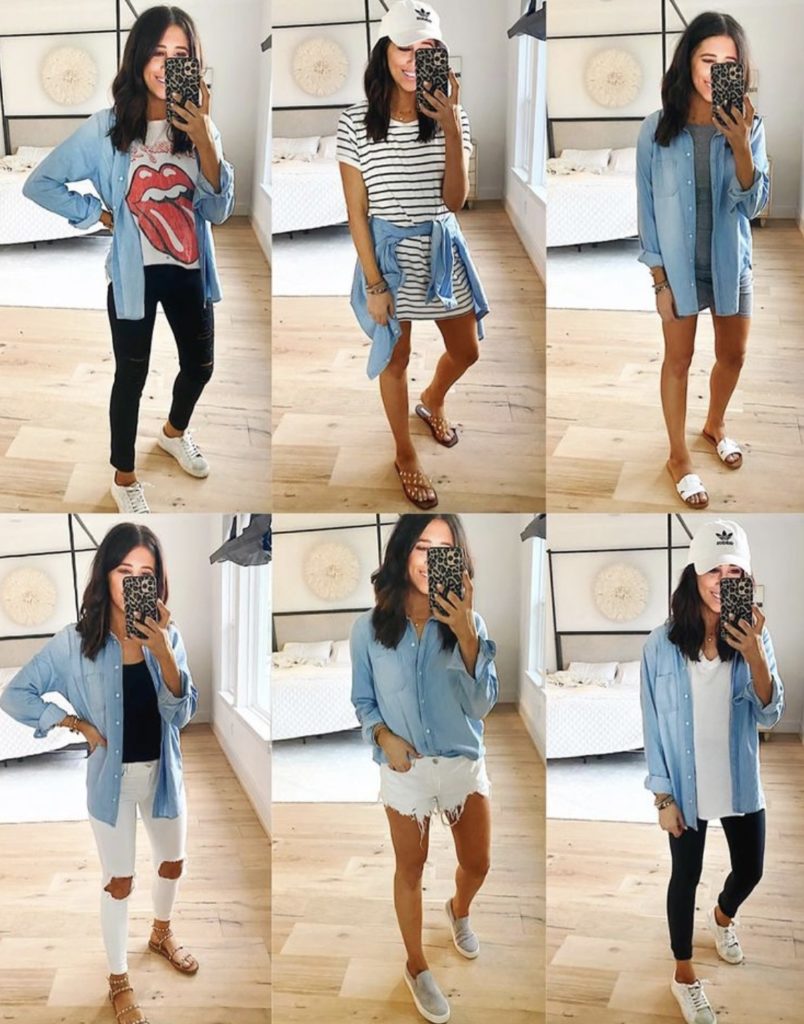 I love taking one piece and styling it multiple ways. I'm all about finding a good piece and wearing it over and over. Grabbed this classic chambray top and styled it a few ways. I bet you have a chambray in your closet that needs a little love!
1. Top | Rolling Stones Tee(similar here & here) | Jeans | Shoes
I love a good band tee outfit! This feels like the perfect transition into spring with a causal edgy vibe. It's very easy wear but you still look stylish and put together for the day!
2. Top | Dress | Hat | Shoes(similar)
A staple for me for spring and summer is definitely a t-shirt dress. I'm always trying to figure out how many ways I can wear one to mix it up. Tying this top around the waist is both flattering and different.
3. Top | Dress | Shoes(similar)
Another staple dress I have had for YEARS + is on sale for under $40! I love me a good body con(especially with bump) but sometimes you just want something that helps cover the tum and bum lol. So easy to throw this top over and not have to worry about it all day.
4. Top | Tank | Jeans | Sandals
White denim & chambray go together so perfectly for spring! Just added a simple black tank and was good to go!
When it does get warmer you can roll the sleeves up more. Love this for a buttoned up look and could always switch shorts out for jeans when its cooler.
6. Top | Hat | Tee | Leggings | Shoes
This is probably my number way I wear this outfit! It's an easy athleisure outfit but you still look put together!