Soft Fleece A&F Spring Haul
I am so excited to share my Abercrombie finds to take you into the next season! What I love about all of these soft fleeces, is they are light weight so you can wear now while this weather is trying to make up its mind and into the warmer days. I went for a few basics that I think are great staples to have in your closet and a few trendy pieces. All super soft material and cozy finds!
Sizing info: I am 5'3 and typically a xs/small or 2! I will include all sizes below!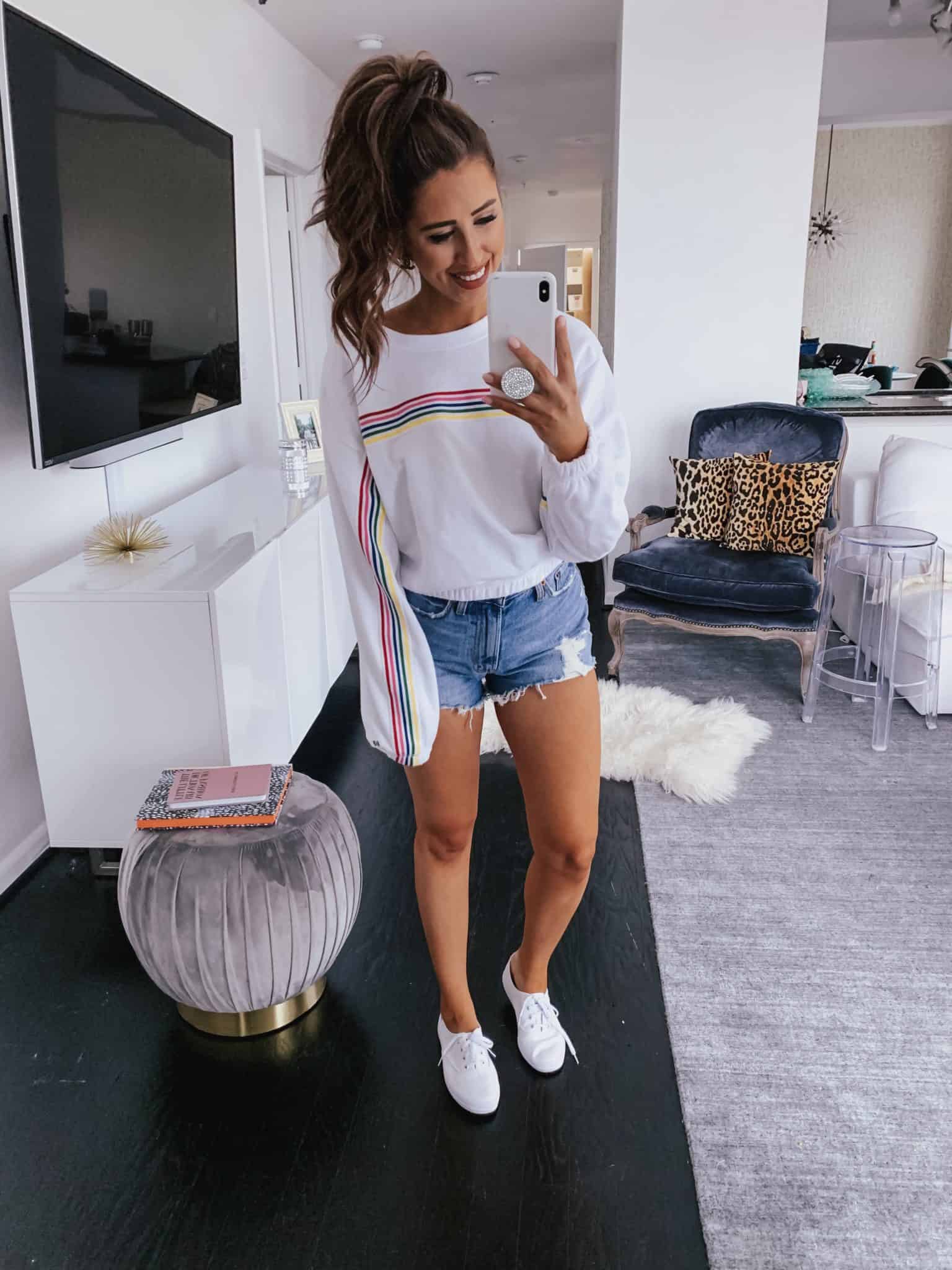 I am loving this retro rainbow strip on this pullover. The best part about it, is the stripes go down all the way to the sleeve making it extra cute! Its a crew neck sweatshirt that also would be really cute with some plain denim jeans or mom jeans for a full 70s vibe!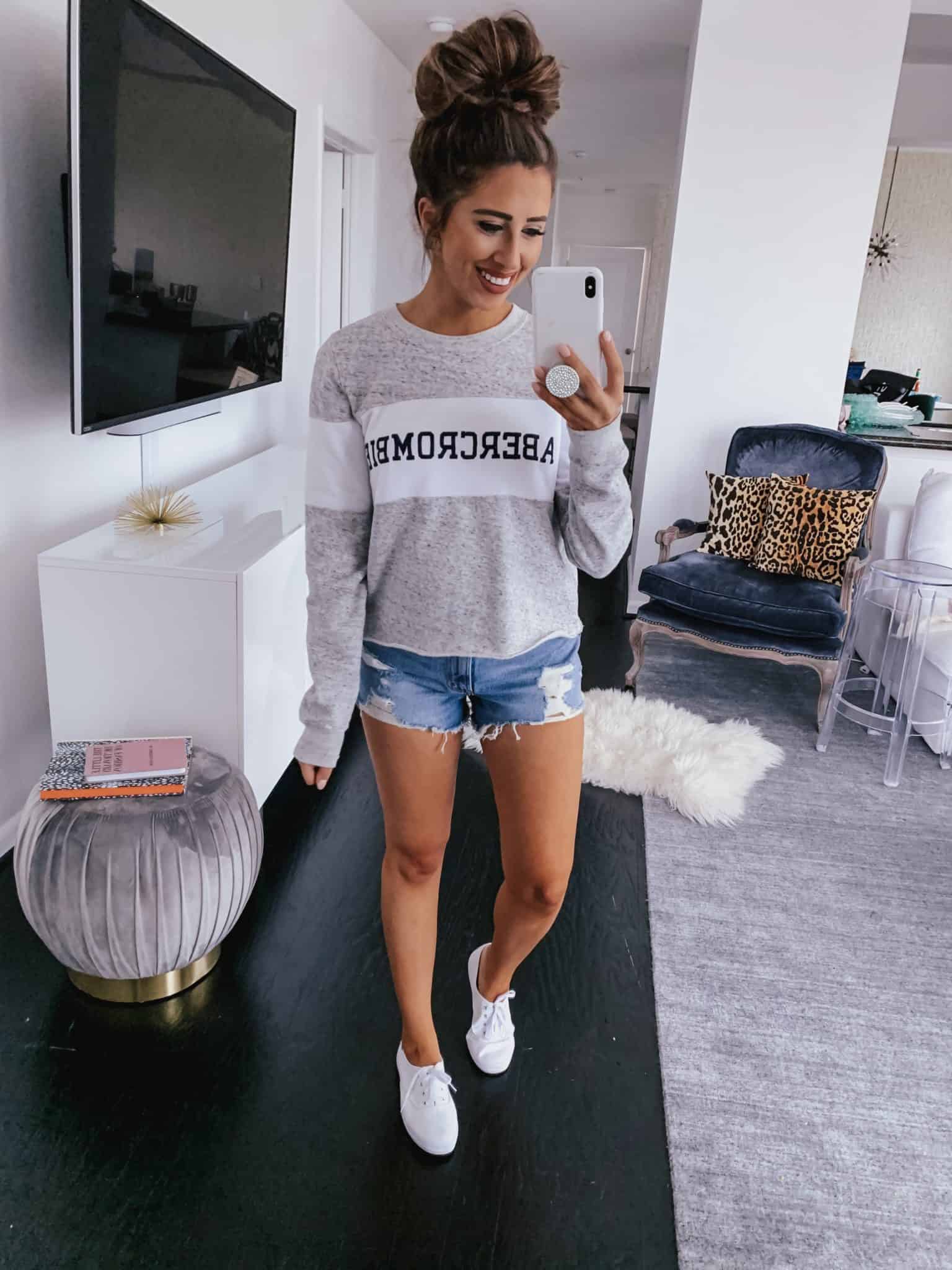 Who else had a sweater or t-shirt that said Abercrombie on it growing up? This pullover puts such a smile on my face and super nostalgic memories from the good ol days. I love the color block details and how soft it is! One of my favorites!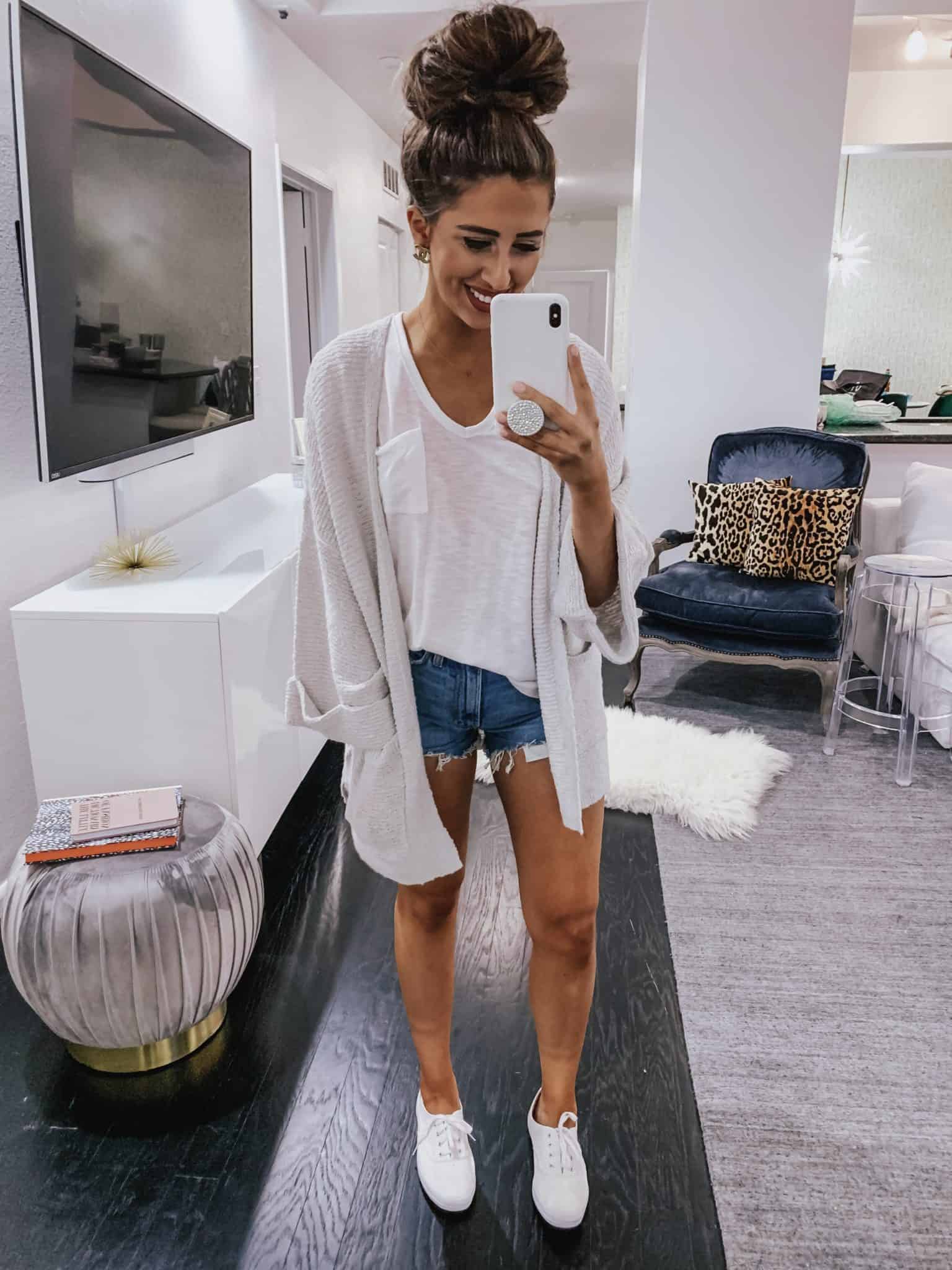 T-shirt (medium – I sized up and LOVED the fit) / Cardigan (sm) / Shorts
Usually my go to outfit since you can't go wrong with a t-shirt and cardigan combo! I am REALLY impressed with this T-Shirt and plan on ordering the navy one! This cardigan is super thin so it's perfect for the spring days ahead.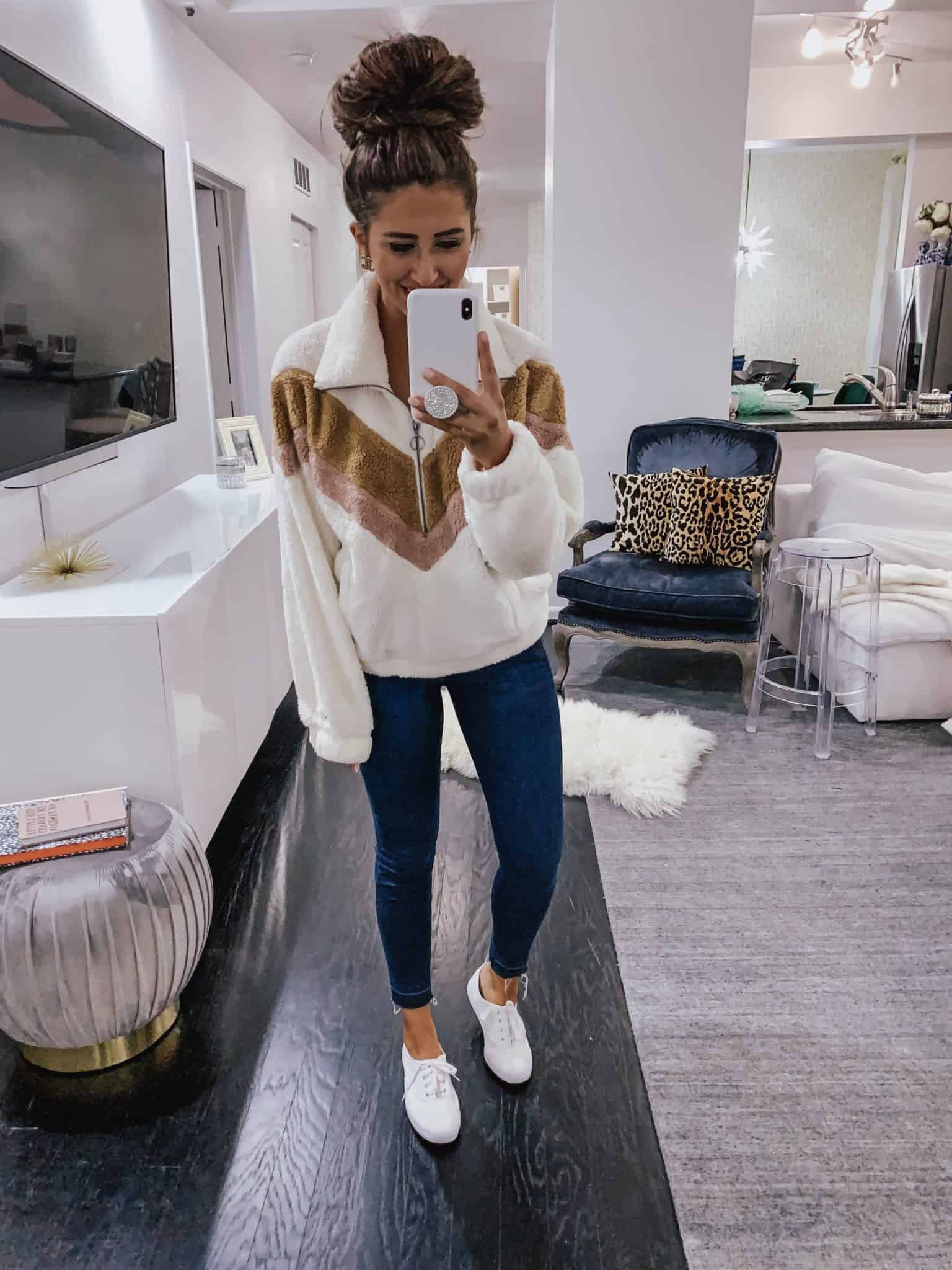 Pullover (sm)
YAYYY this pullover is on sale and I honestly have had my eye on it for about a month! I was wondering if I should pull the trigger since winter is wrapping up and I am so glad I did! Even during spring and summer, I always find myself wearing some sort of sweater and the chevron detail is perfect!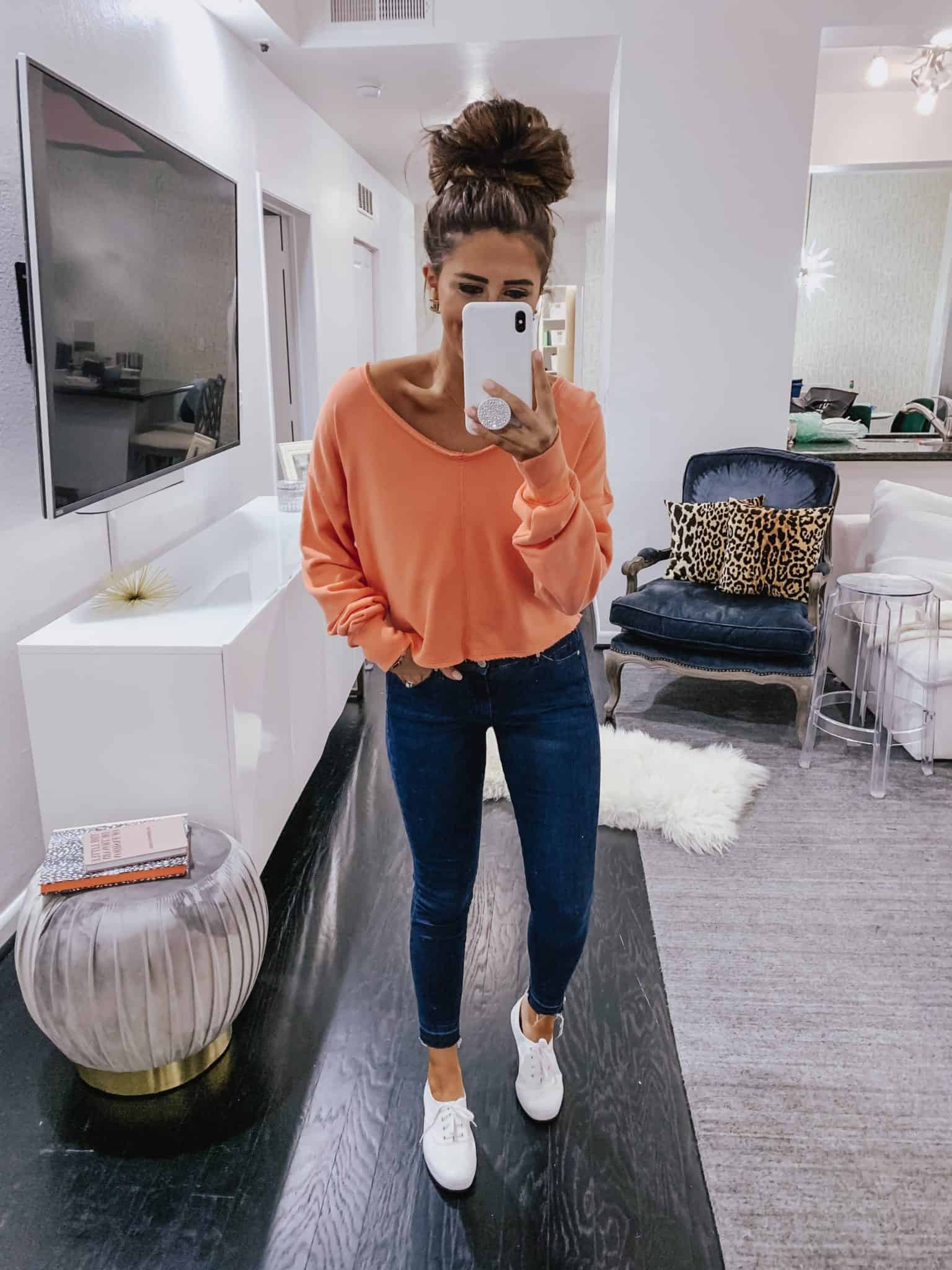 Top (sm)
SO I got this top both in cream and this sherbet color! It has a raw v neck and hem which gives it such a cool girl slouchy look. Super cozy yet stylish and a great staple to wear with just about anything!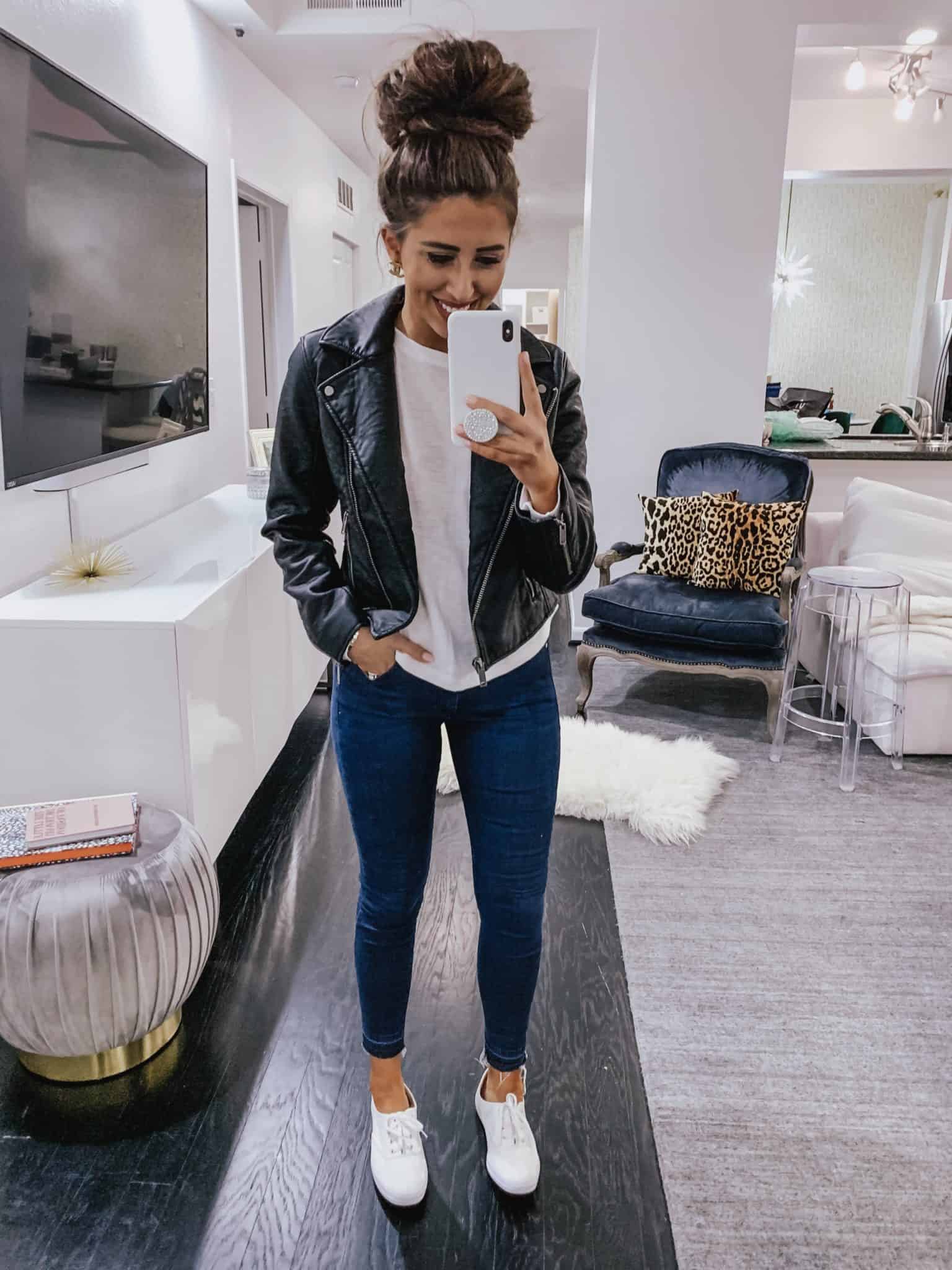 T-Shirt (sm) / Leather Jacket (sm)
I have been on the hunt for a good leather jacket and I have found a winner! It is a little thicker which I like and it has some cool functions. The flaps have a button so it can stay put and it has lots of zipper details which gives off the cool girl vibes!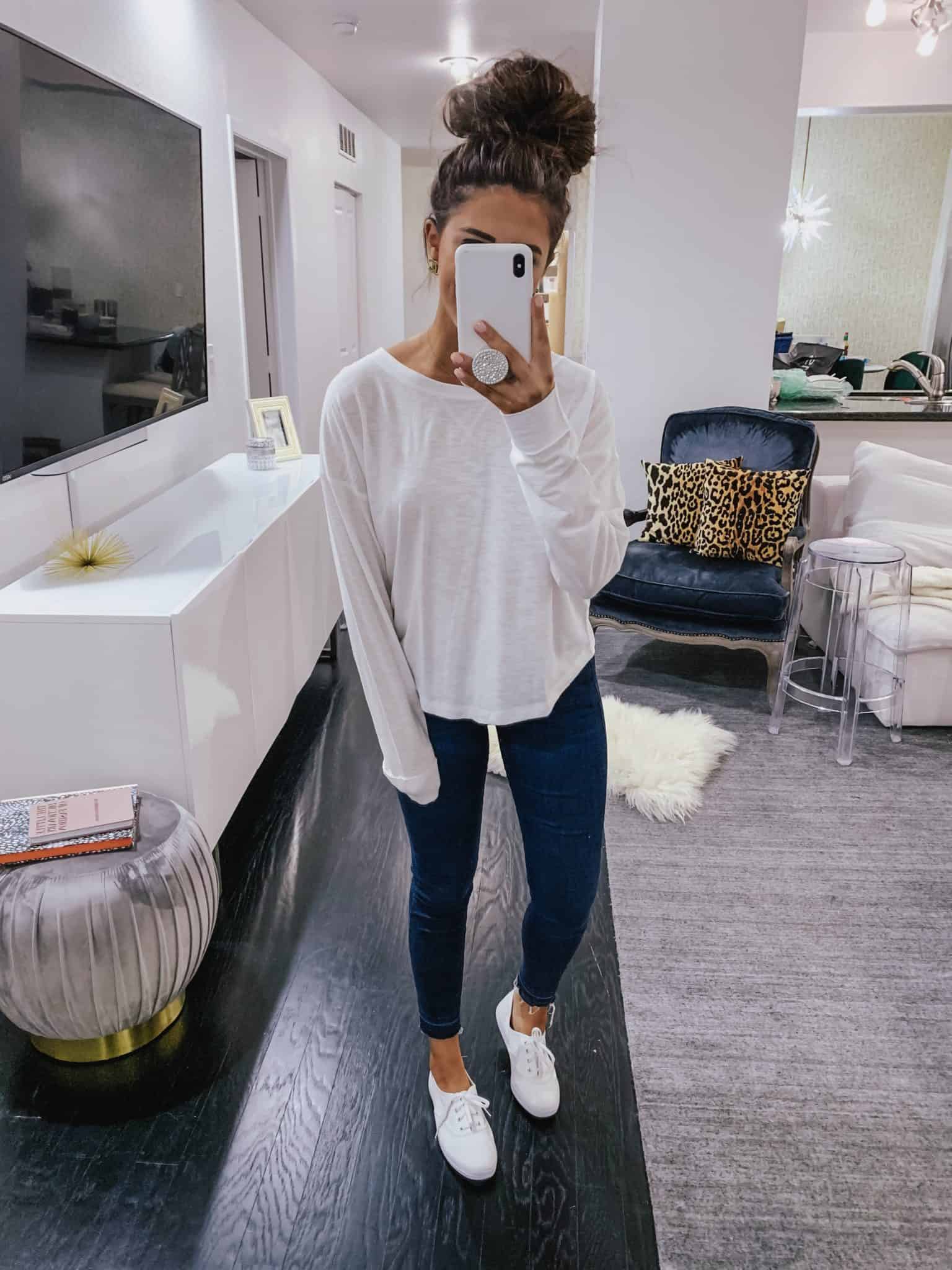 Top (sm)
Here is the white tee that is under the leather jacket! It is a super basic find but I honestly didn't have a single white long sleeve shirt. I have LOTS of white sweaters but nothing like this, so I am super excited!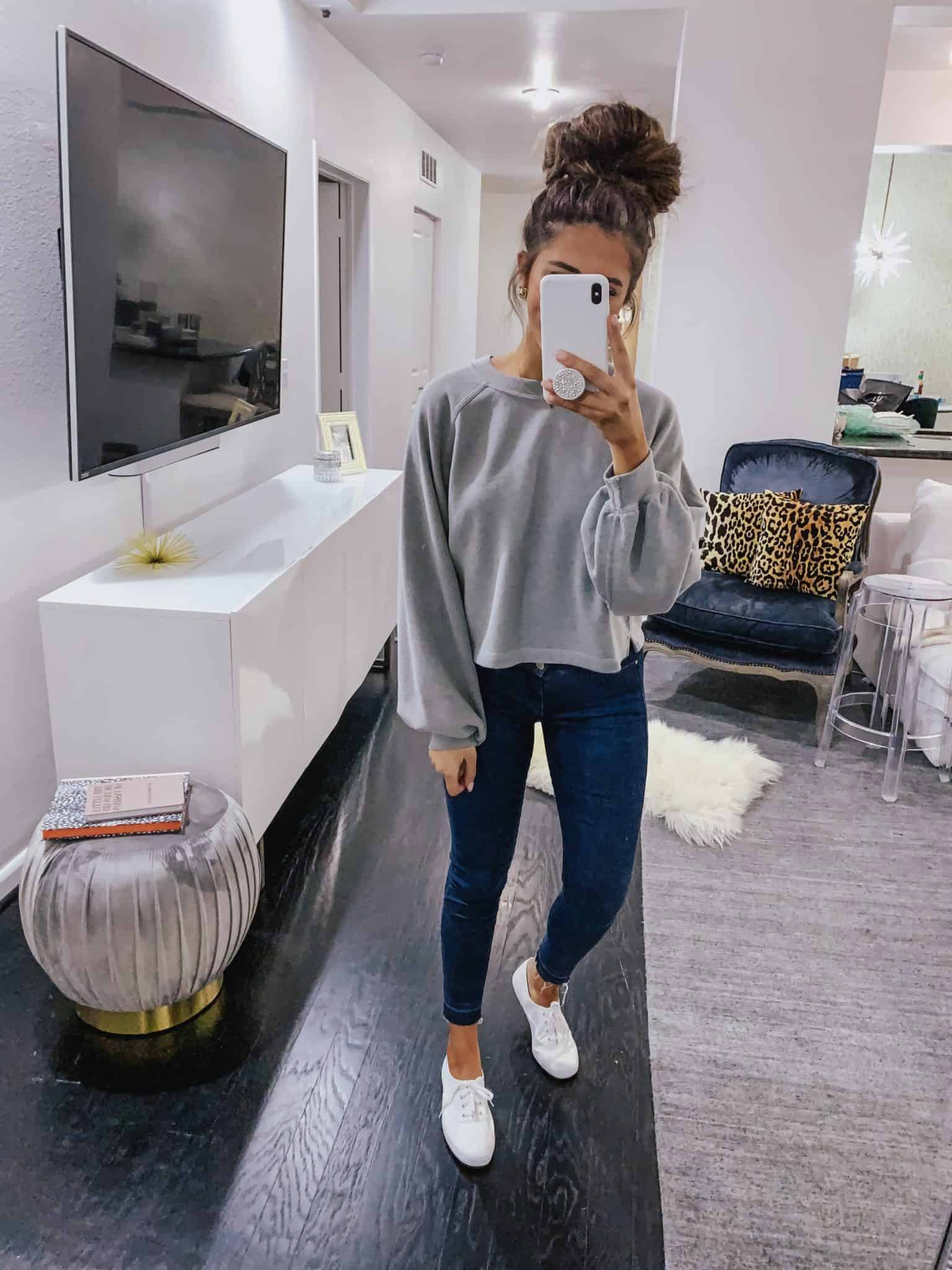 Top (sm)
Left my favorite for last, this puff sleeve crew neck sweater. It is SOOO cute y'all! Comfy, cute, basic, and practical.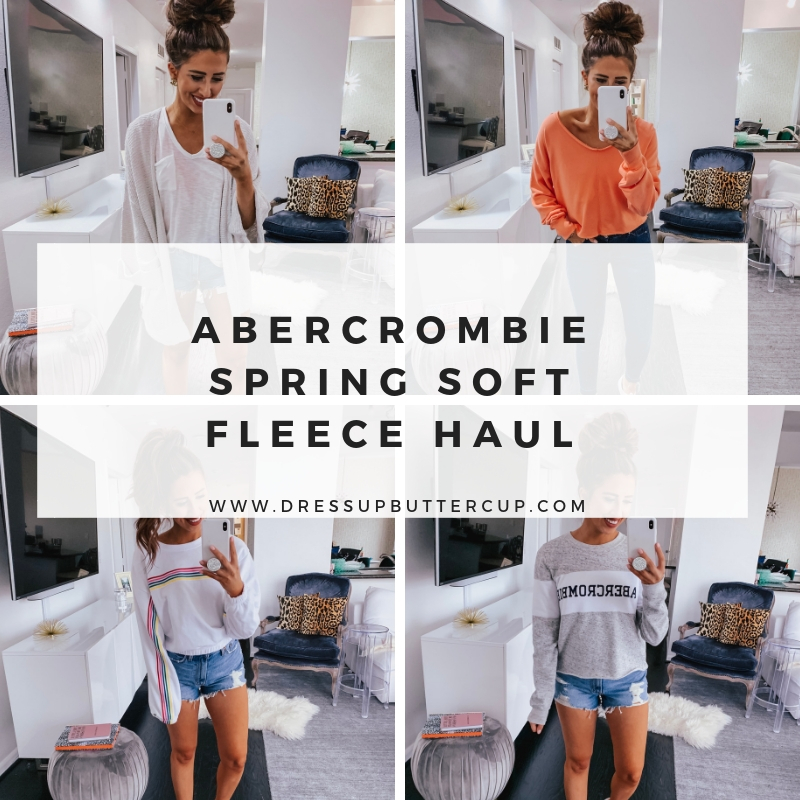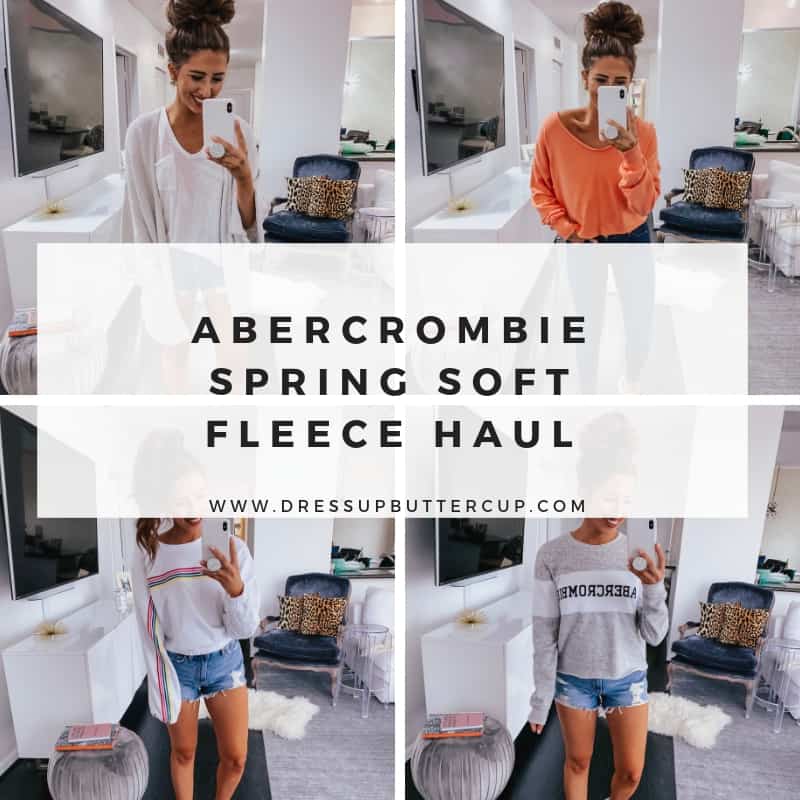 Abercrombie always has some great finds wether you are on the hunt for some great staples or trendy looks! I always find myself walking away with great pieces and all for an affordable prices. I love that you all have also enjoyed shopping there too and I will continue to share my finds as new arrivals come!

Thanks Abercrombie for sponsoring todays post