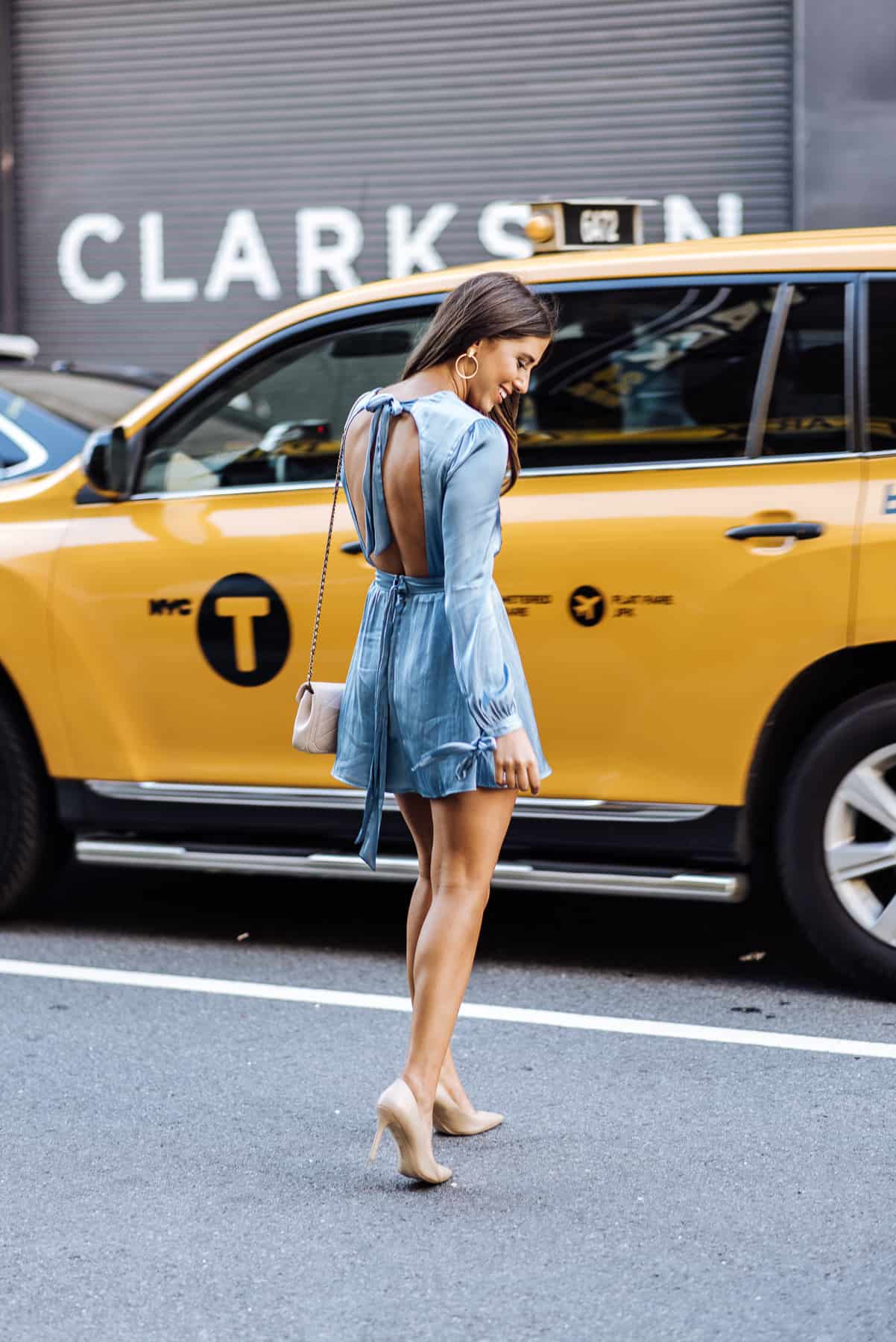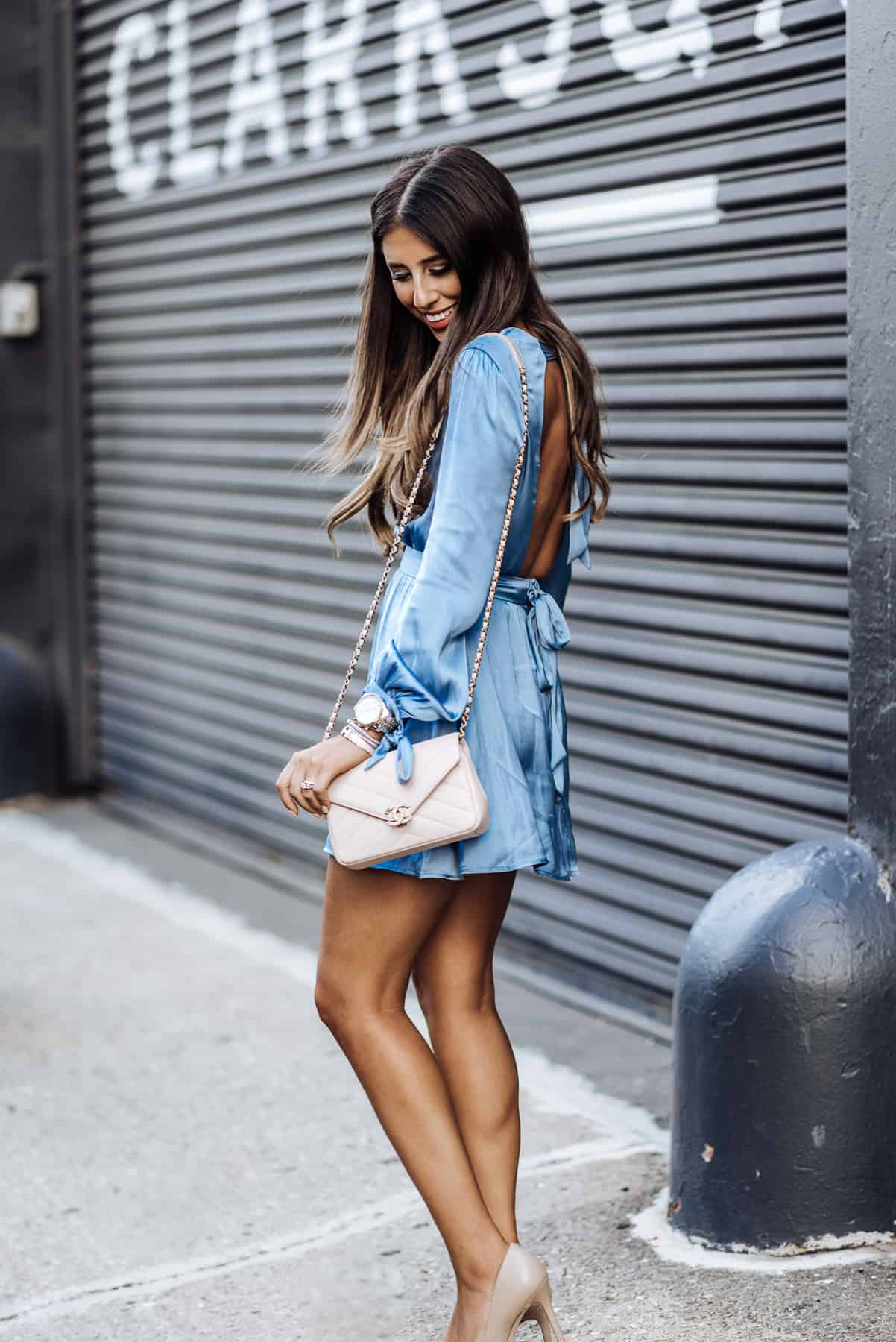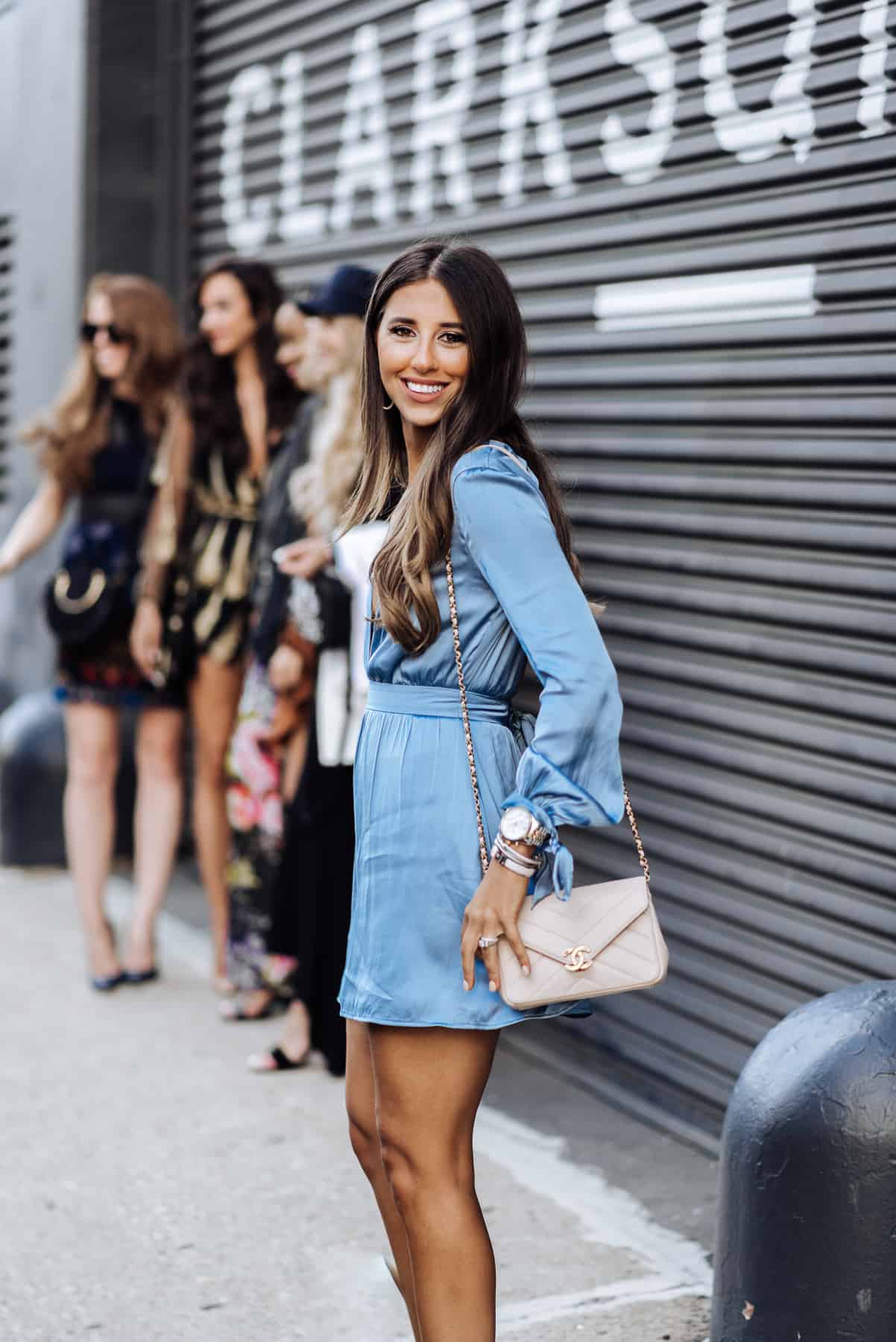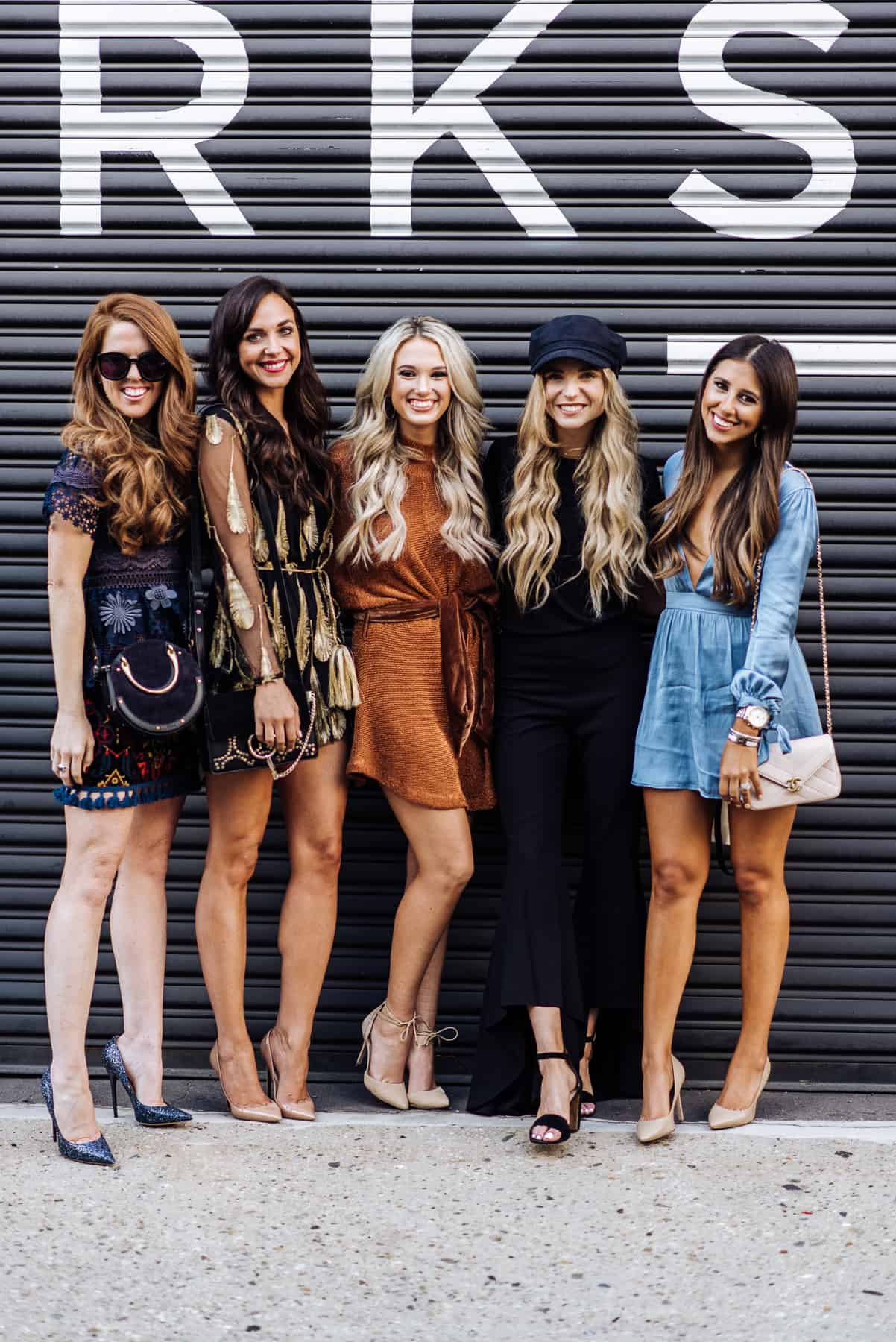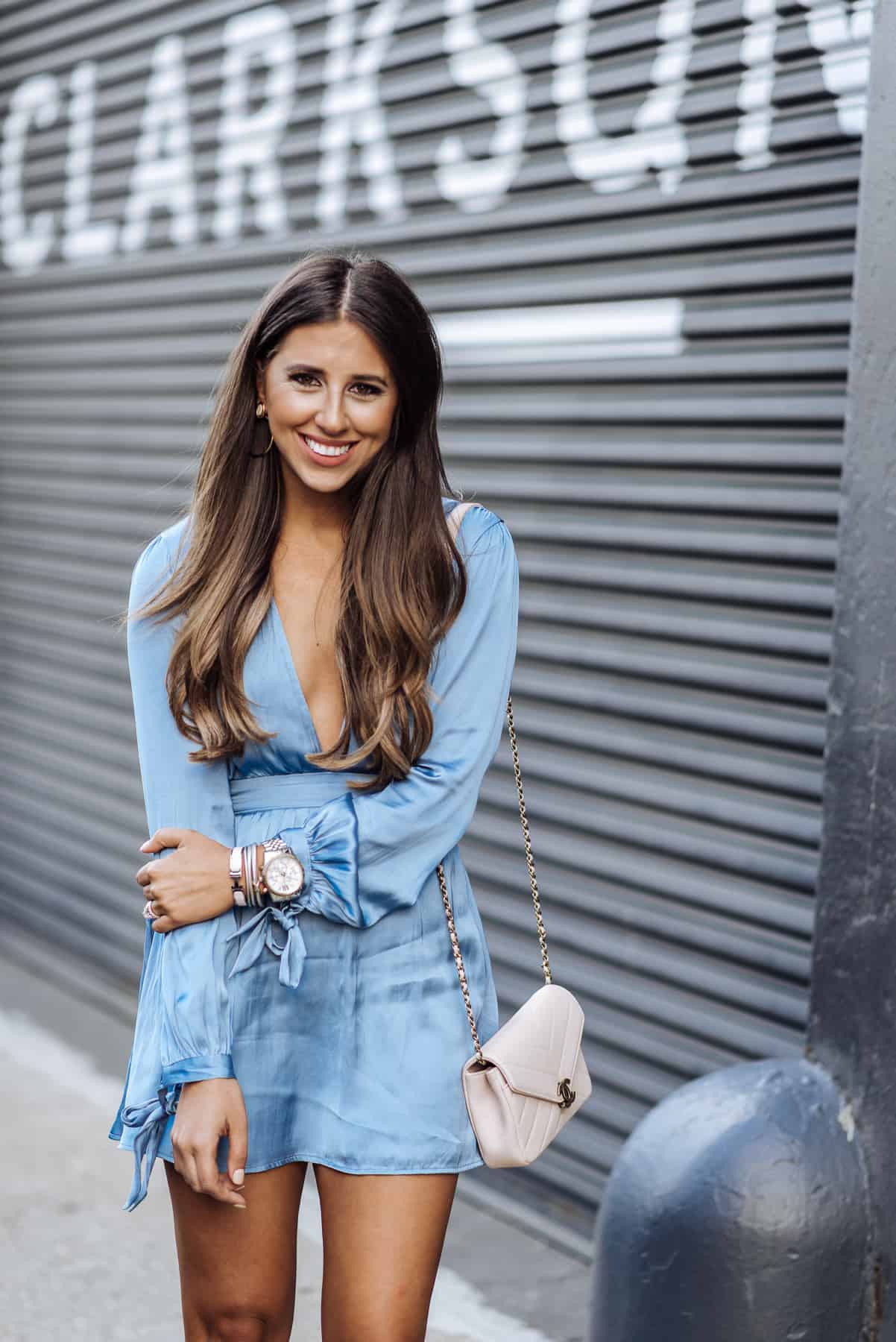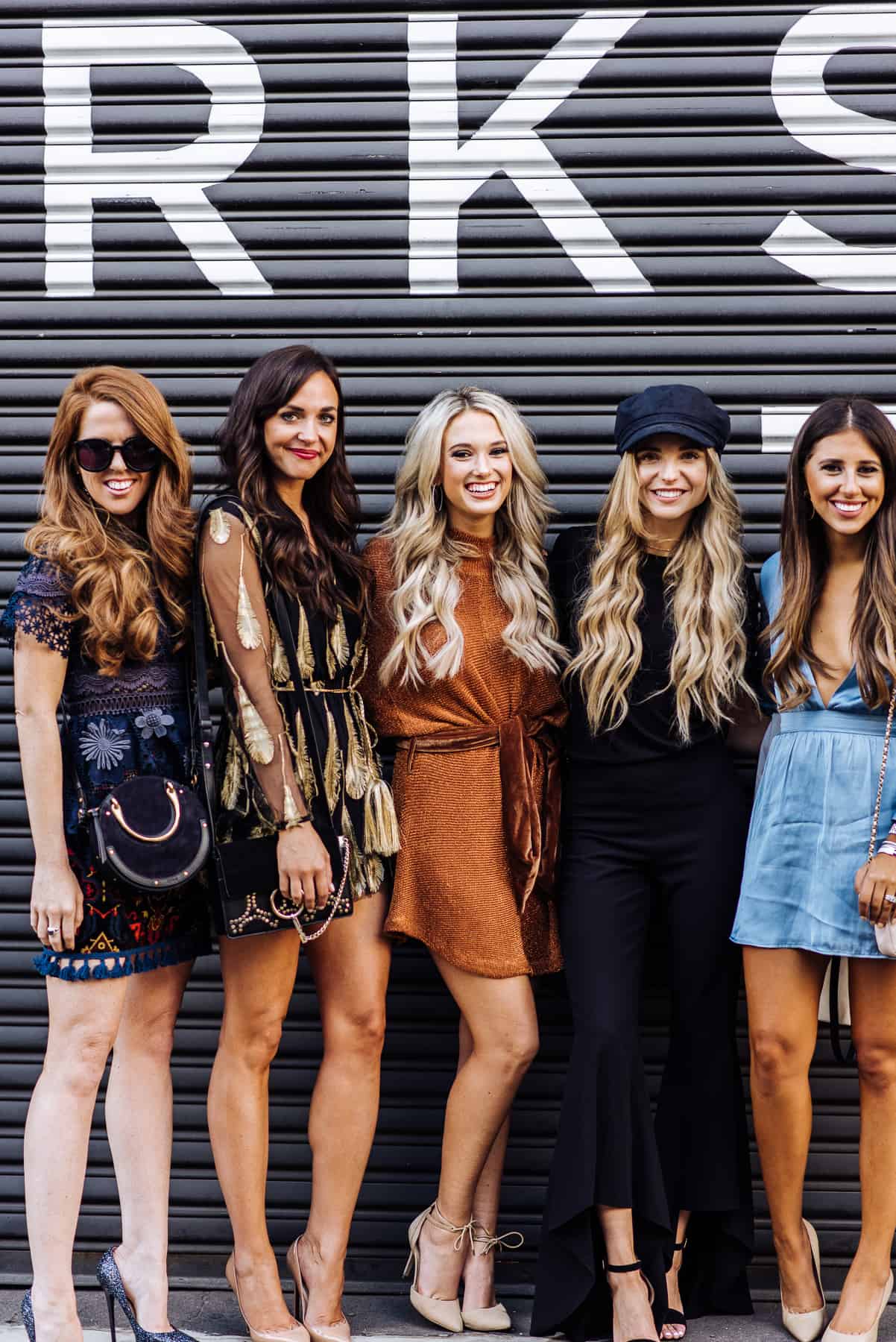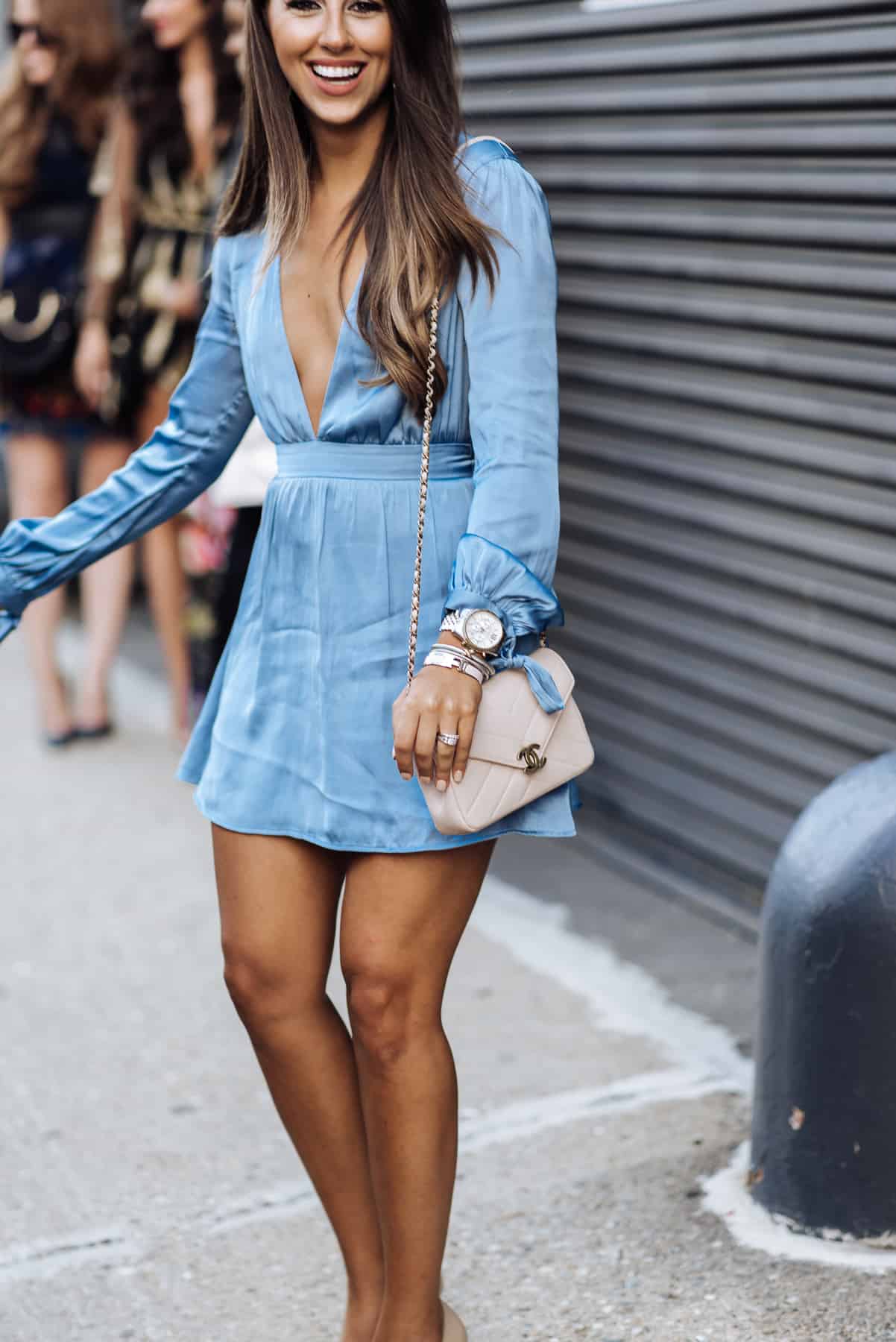 Dress: Planet Blue | Shoes: Same Edelman | Purse: Trendlee | Earrings: Kate Spade 
Y'all! Cant wait to share lots of NYFW photos. This was last nights look out on the town. It was the kick off of our week and our first stop was Tadashi Soji which was ahhmazing. Lots of lace and color coming our way for Spring 2018! Literally yesterday was a day non stop of meetings after meetings with some of my favorite girls. I can't believe I am here and I have a full week of this madness. Today is another REALLY busy day so I am going to hit the grown running.
One thing that I am MAD crushing on is this blue silk color. I mean its so dreamy and you can't go wrong. This color needs more attention because it really doest steal the show. I use to do a #crushingon series every Tuesday and if I did, this color would be a hot topic! Speaking of, I have been so inspiring while being here, I would love to bring back the #crushingon series to share what is trending right now. Let me know if that's something you miss and would like to see again! Happy weekend darlings.