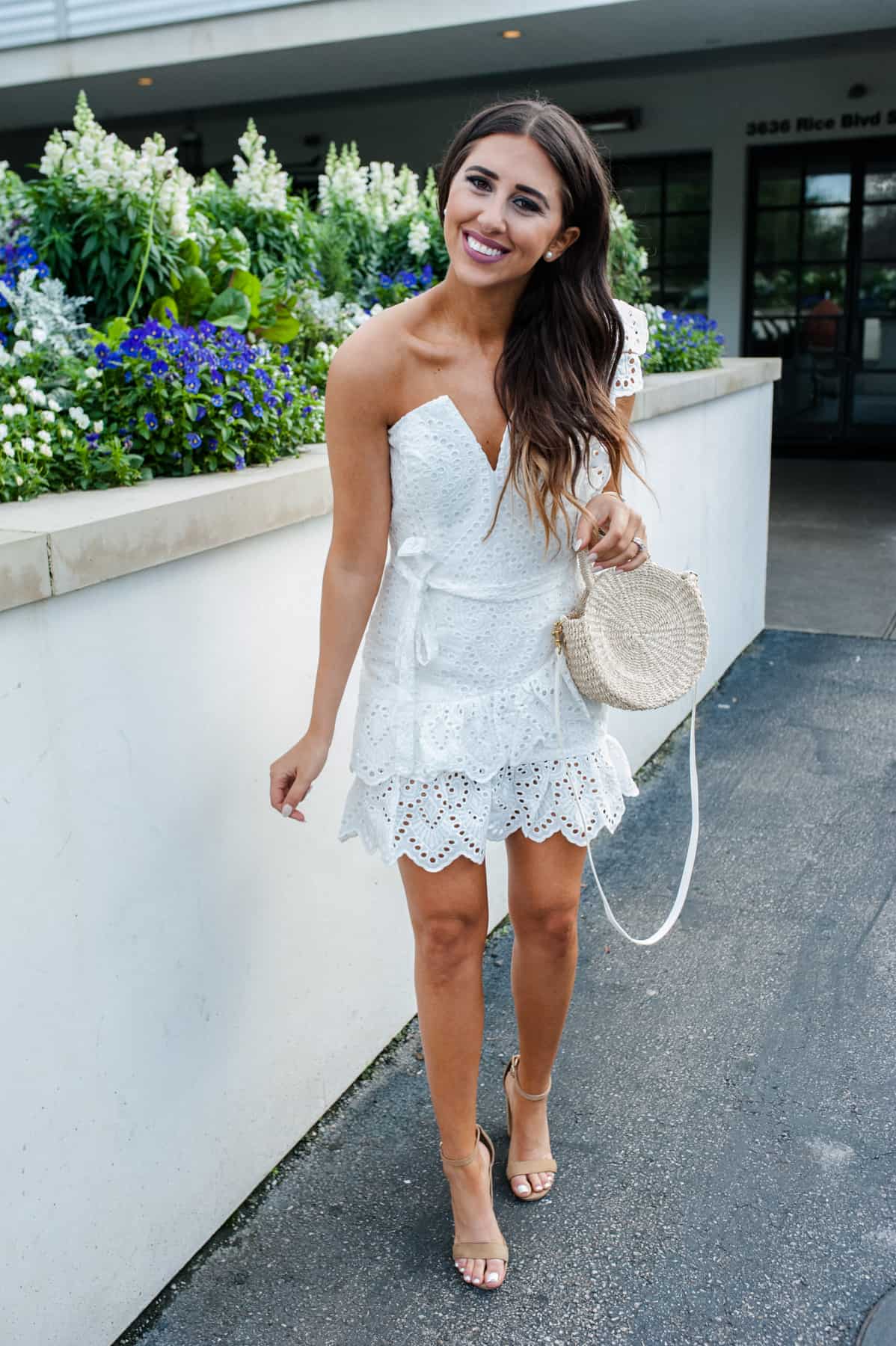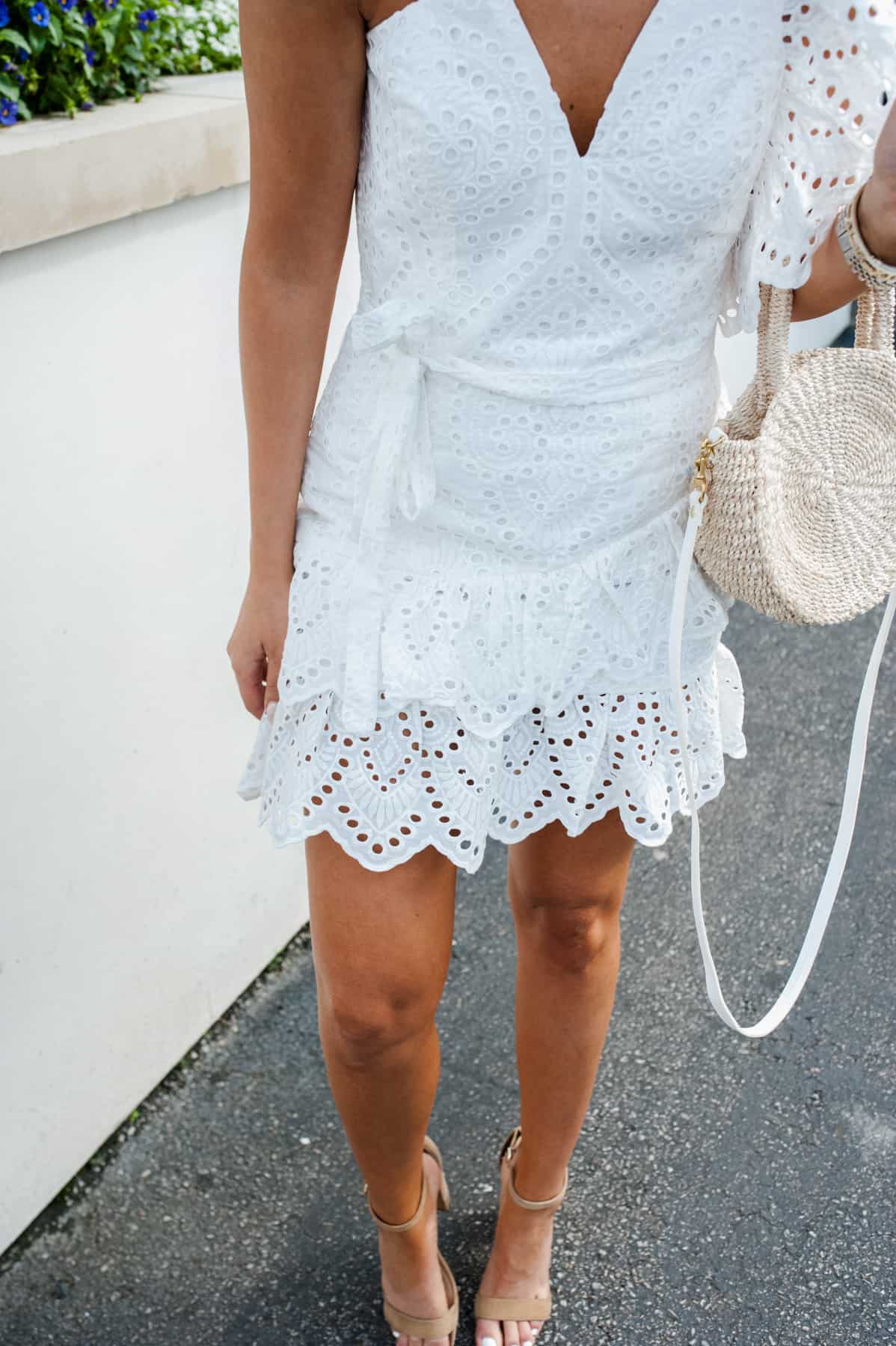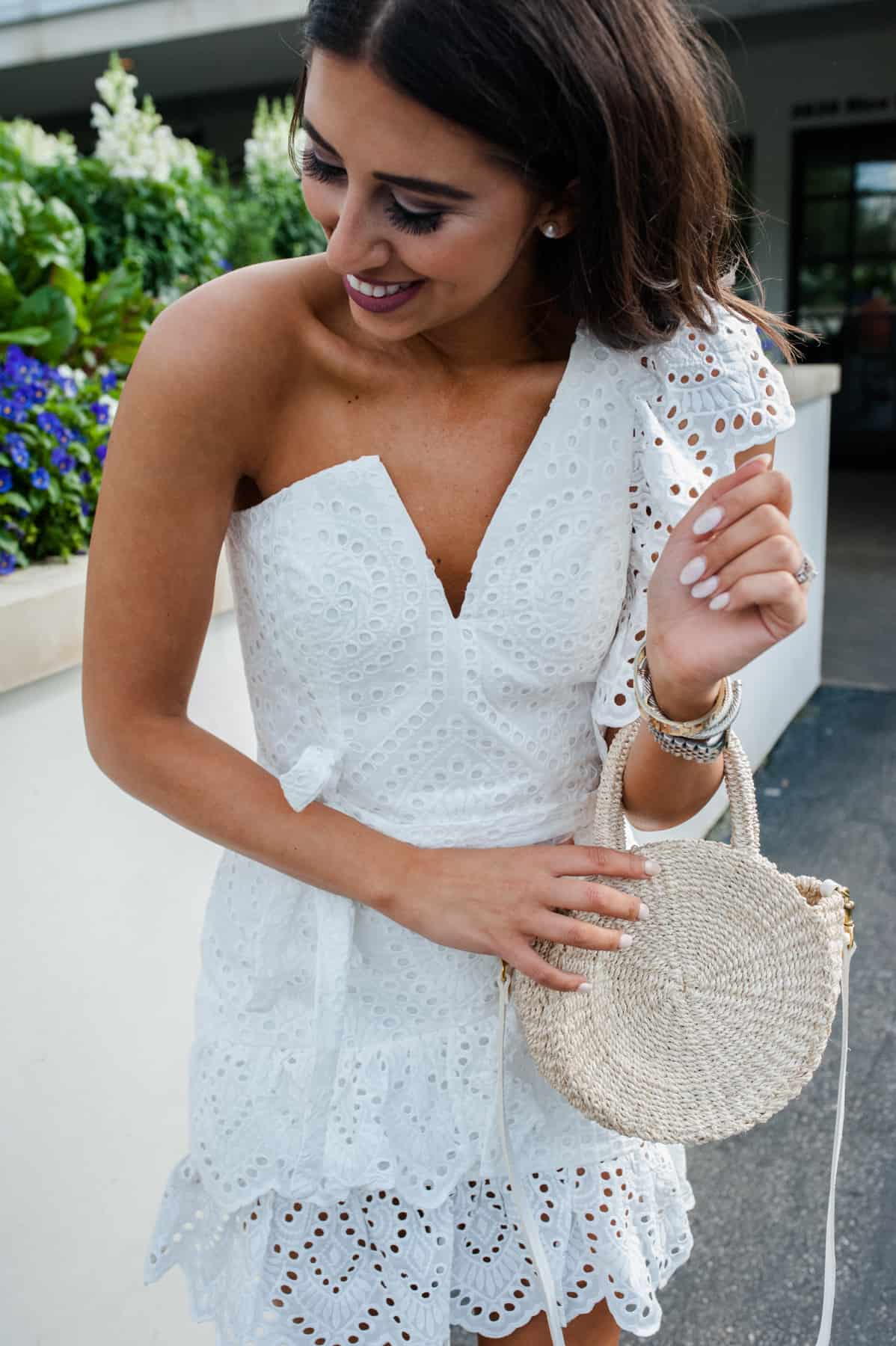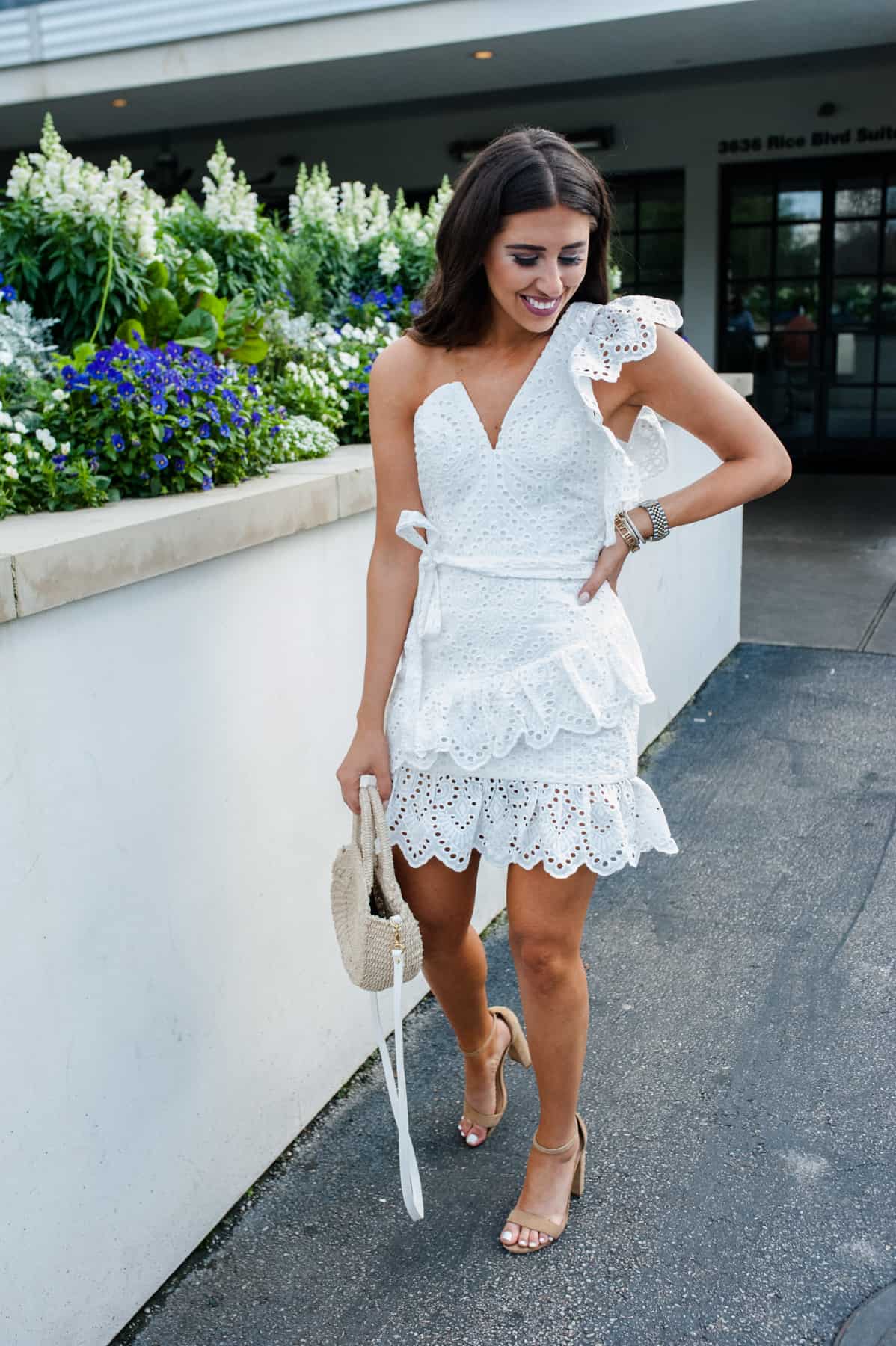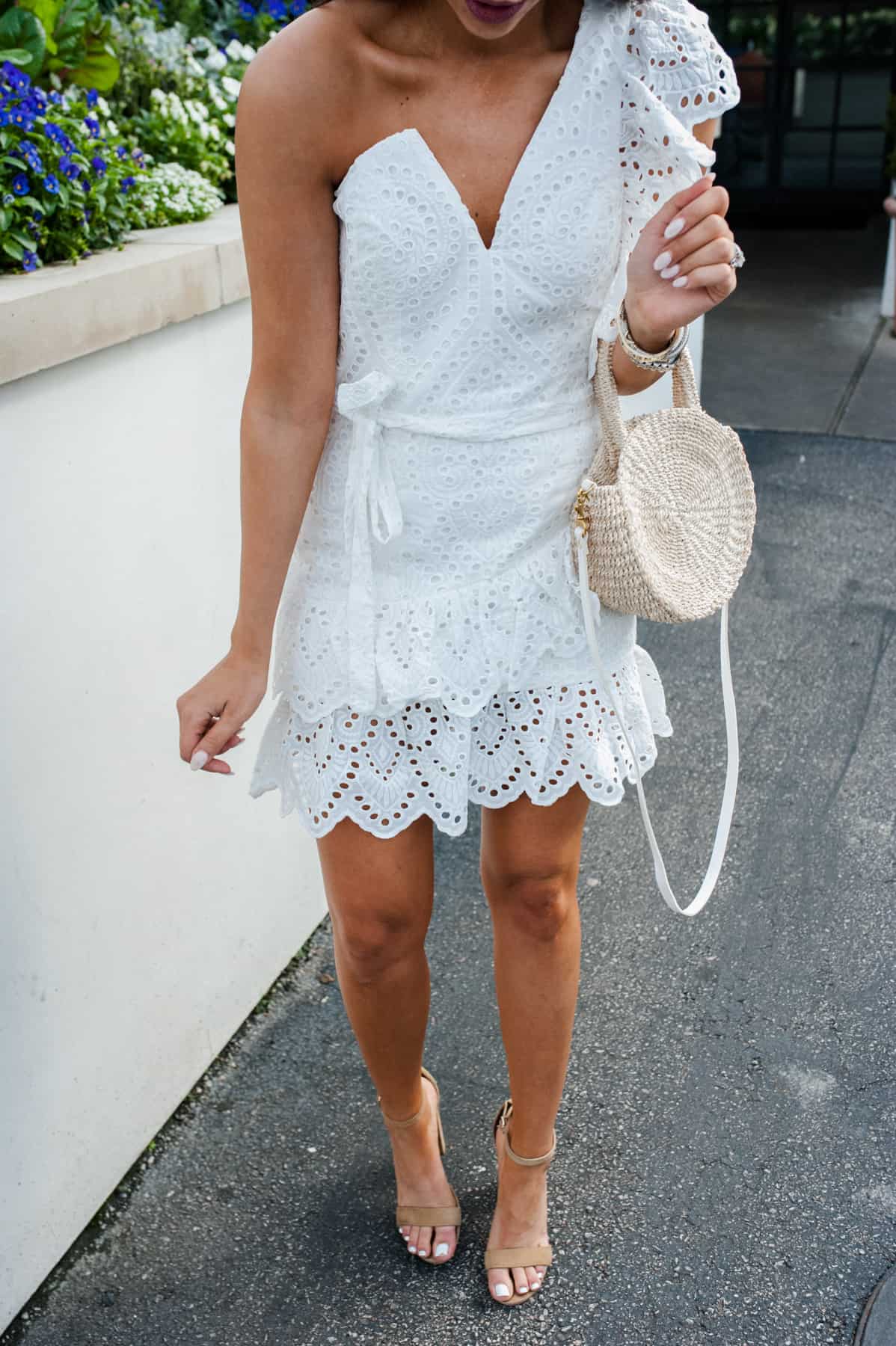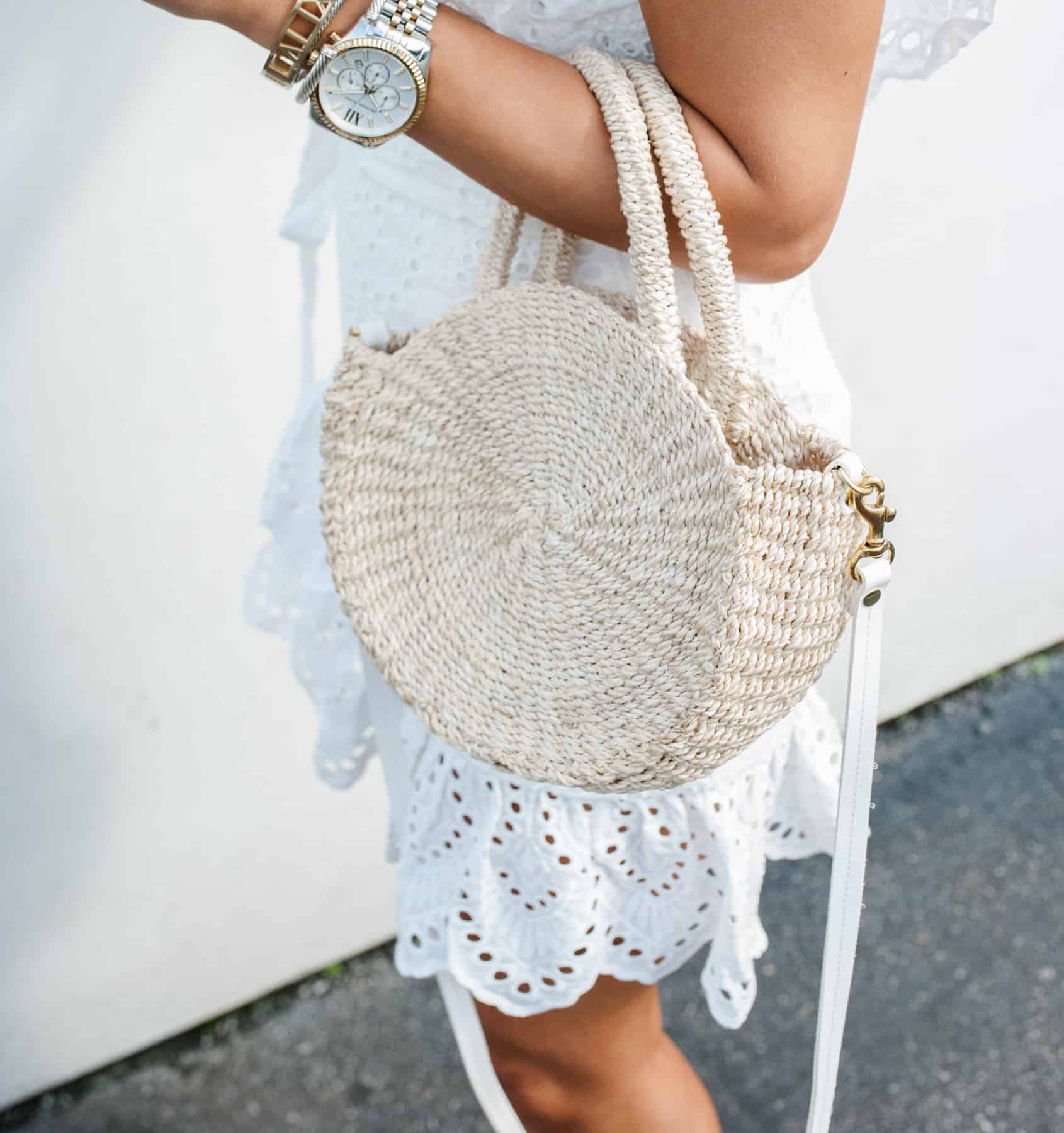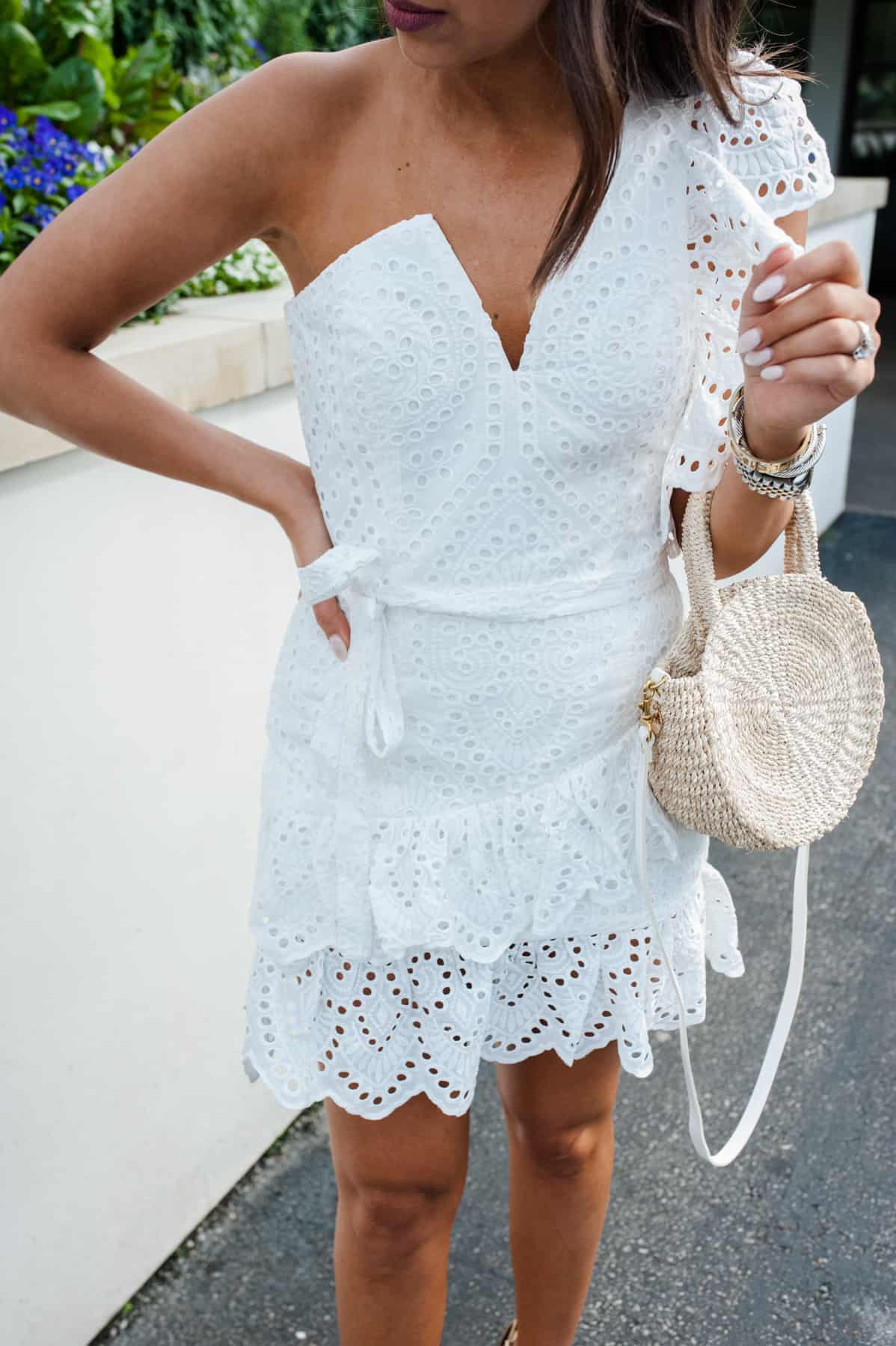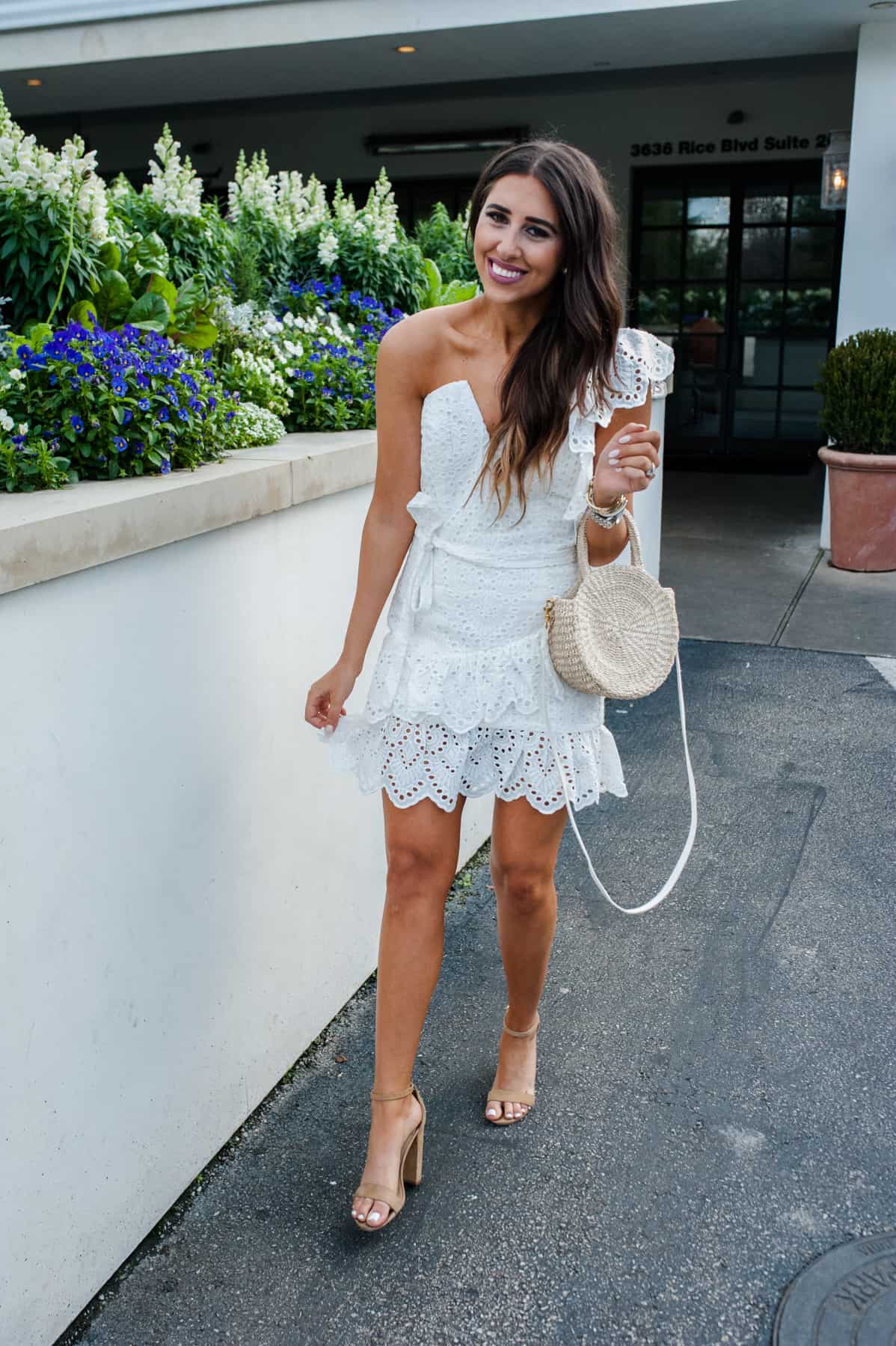 Dress: Bardot | Purse: Clare V. | Shoes: Steve Madden | Watch: Michael Kors | Bracelet: David Yurman
The sun finally started to shine this week so I was able to get out there and shoot some of my favorite pieces for blog posts! I have been holding onto this dress for some time now and believe it or not, it is this month's best seller! All I did was share it on stories during a try on and on the back end I can see how many clicks it had and it went crazy! I knew I needed to go out and shoot it for you all to see it in all of its glory. Especially if you are a bride to be or have a spring event coming up! Ted did ask me where my other sleeve was, HILARIOUS! The eyelet detail and ruffles on the shoulder / the drop waist gives it so much personality! I am wearing an xs and it fits like a glove!
Happy hump day!! I have been home for three straight weeks now and it feels SO WEIRD. I am itching to go somewhere and I have been counting down the days till our next trip. Ted leaves to South Korea this weekend so I might try to do a little girls trip with my mama or something this weekend. Since I have been home, I have been so on top of my to-do list. So much so that I have had so much free time. IT IS SO WEIRD. Usually, I am only home for a few days so feel like I am constantly running around but lately, I have been able to take it slow. I also have had time to do things I love like spending time with Ted, bummm on the couch, and work out. I am sticking to my MWF 9:30 classes and going to yoga Tues / Thursdays! Today sister and I have a facial date since I owe her that as her Christmas gift!