Resortwear Gift Guide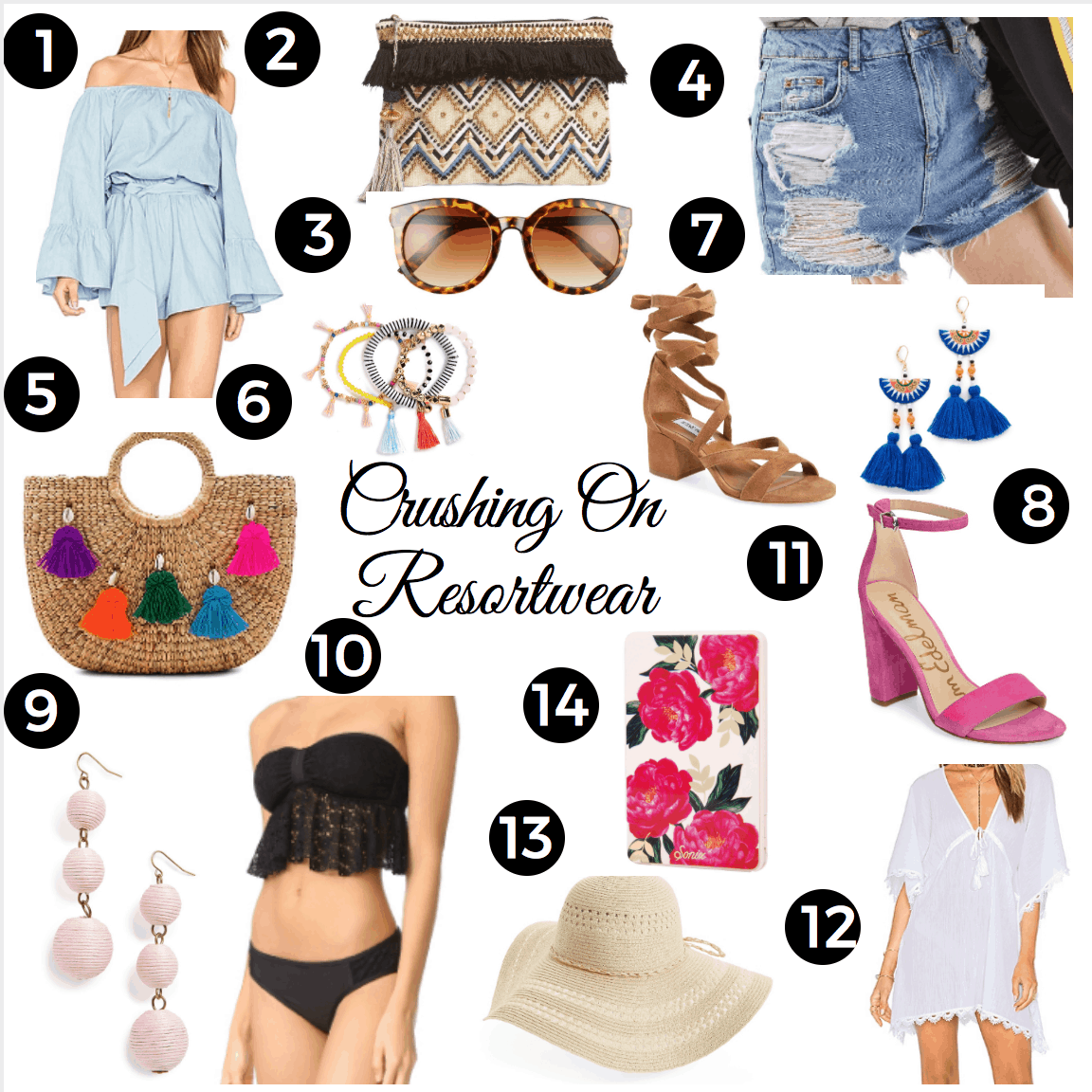 Coming down from our vacay, I have been craving all things resort wear! Even if you don't have a vacay planned, anything that adds color for your spring wardrobe is needed! On the other hand, I know a lot of you have spring break trips coming up and it's time to start outfit planning. Can you believe Spring Break is next month? Only a few short weeks, and you will be with all your friends in Palm Beach, Padre, Cabo, LA, etc., Anywhere you're headed, I am pretty jealous! In college, I only did one Spring Break trip to Leaky, Texas, lol. We stayed at a log cabin and although we made good memories, it was nothing like a beach trip. Sister on the other hand, has been going on a Spring Break beach trip with all her friends since 2011. I always was super jealous!
I typically try to leave my Mondays to get crap done, but idk why I thought that would be the case when I'm in the middle of renovating a house and trying to catch up after a vacation. I ran around like a mad women and I so need to tackle my inbox. I feel like I am always sharing how behind on life I am, is it just me?? Or is anyone else the same way? Please help a sister out and make me feel better!
Happy love day babes! Know you are loved and GREATLY cherished by me!