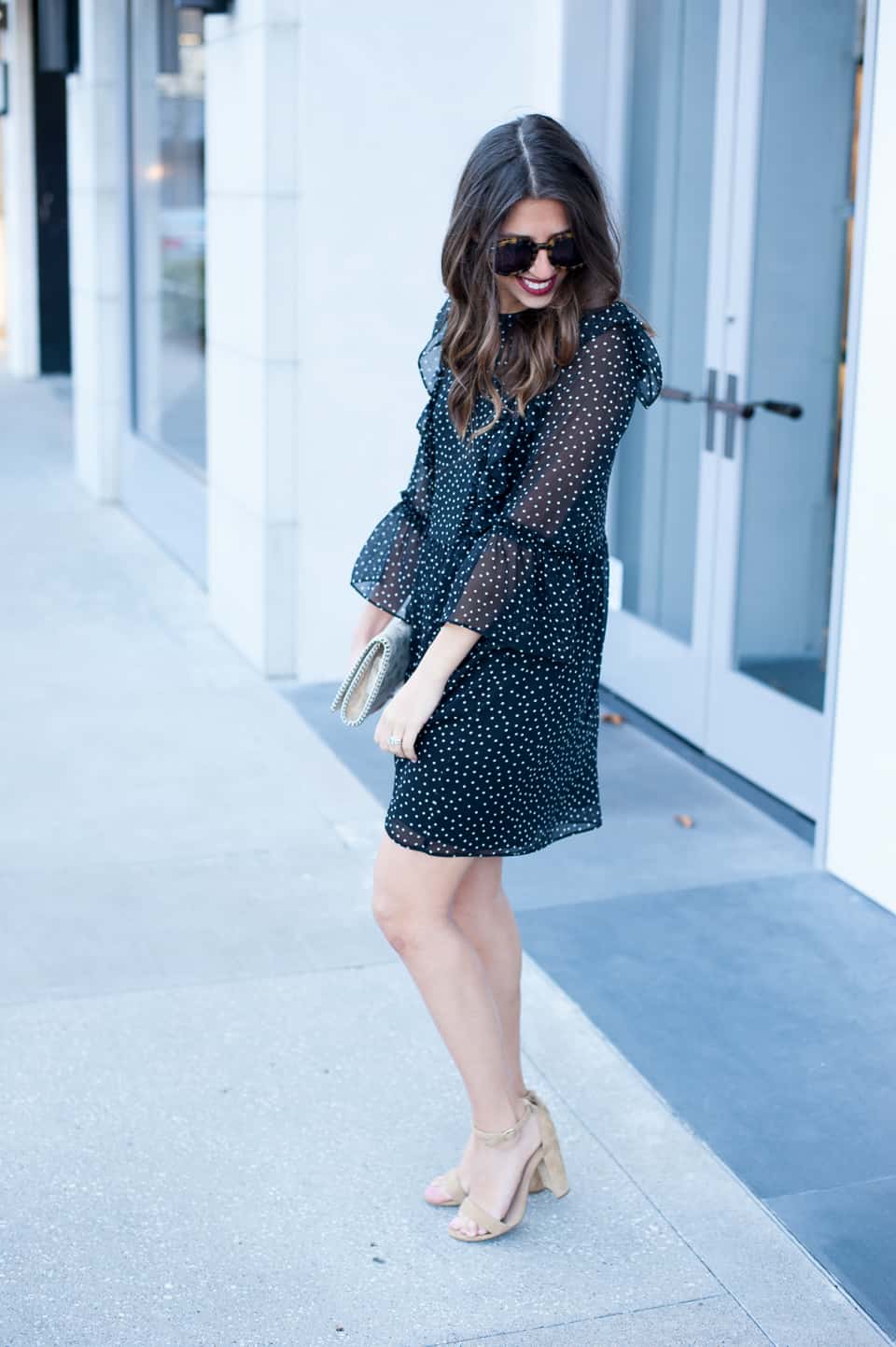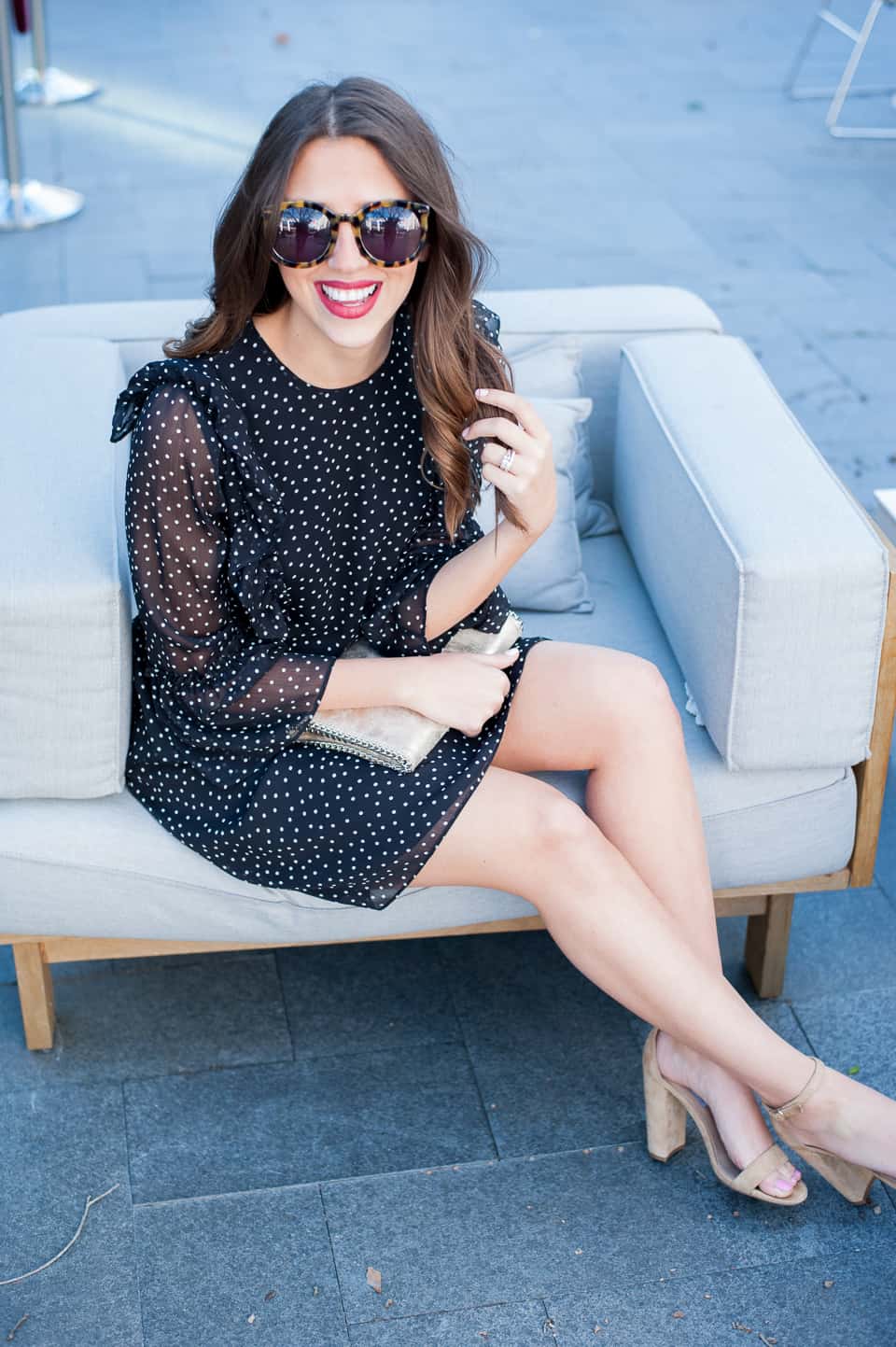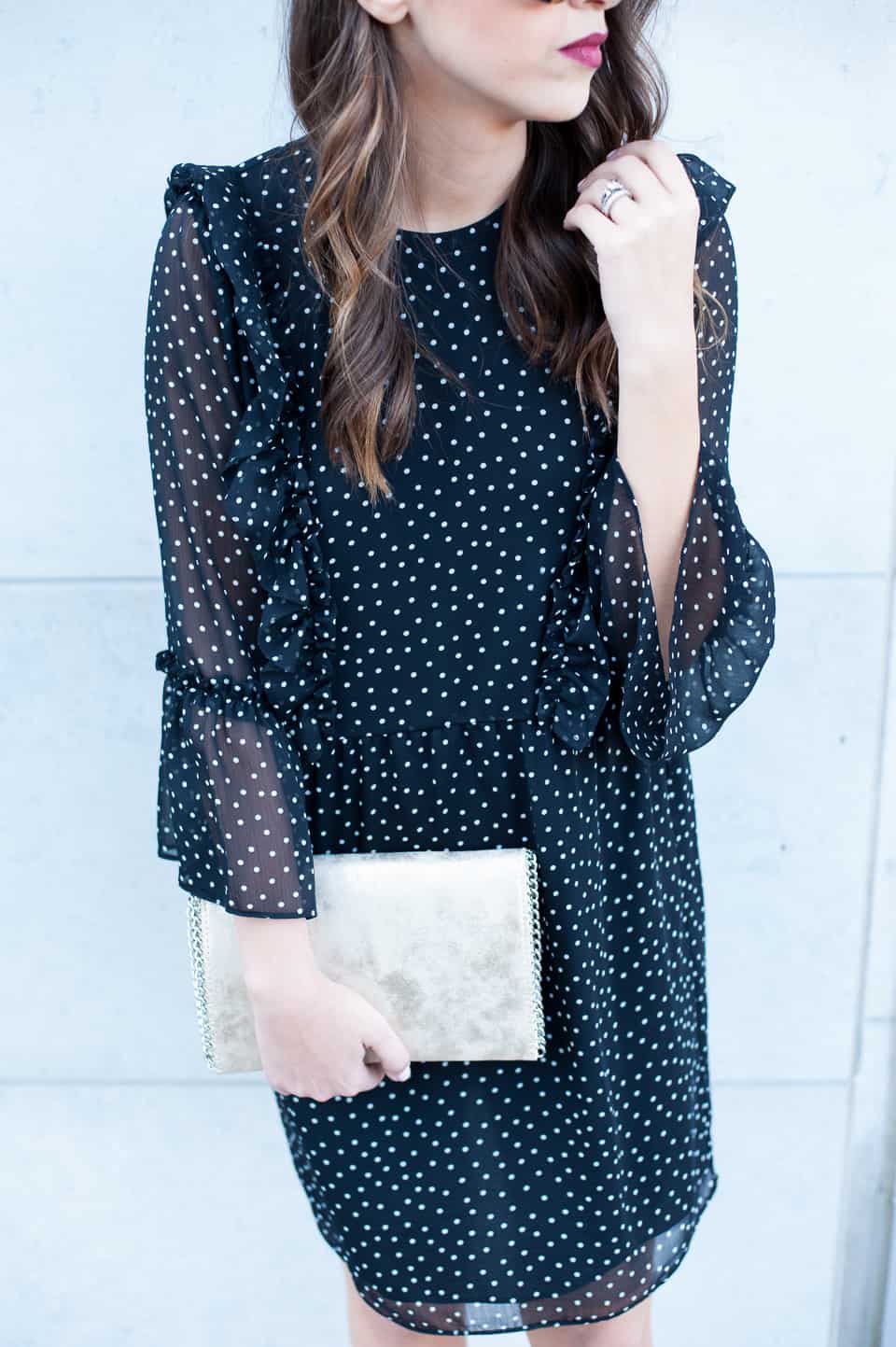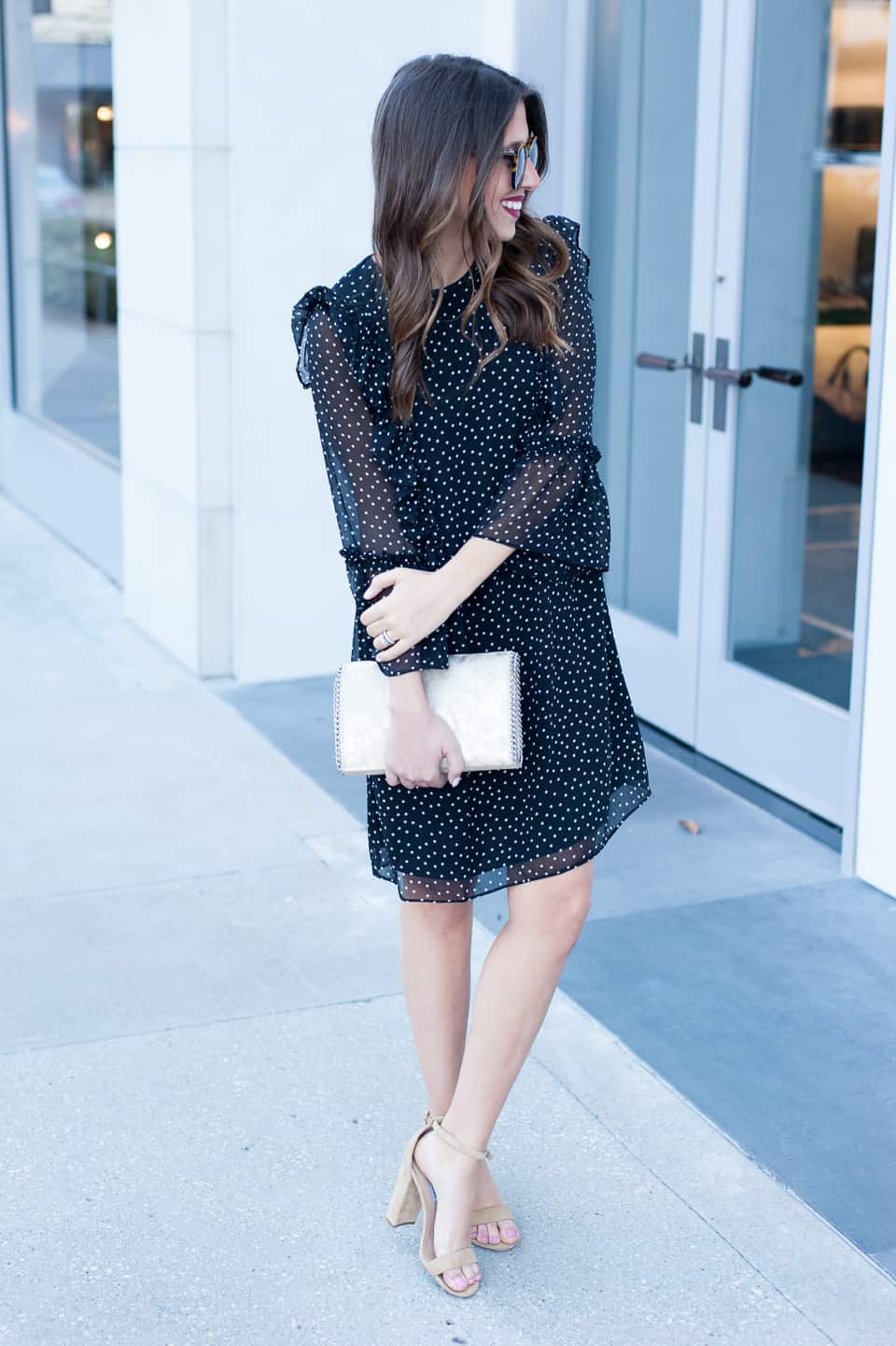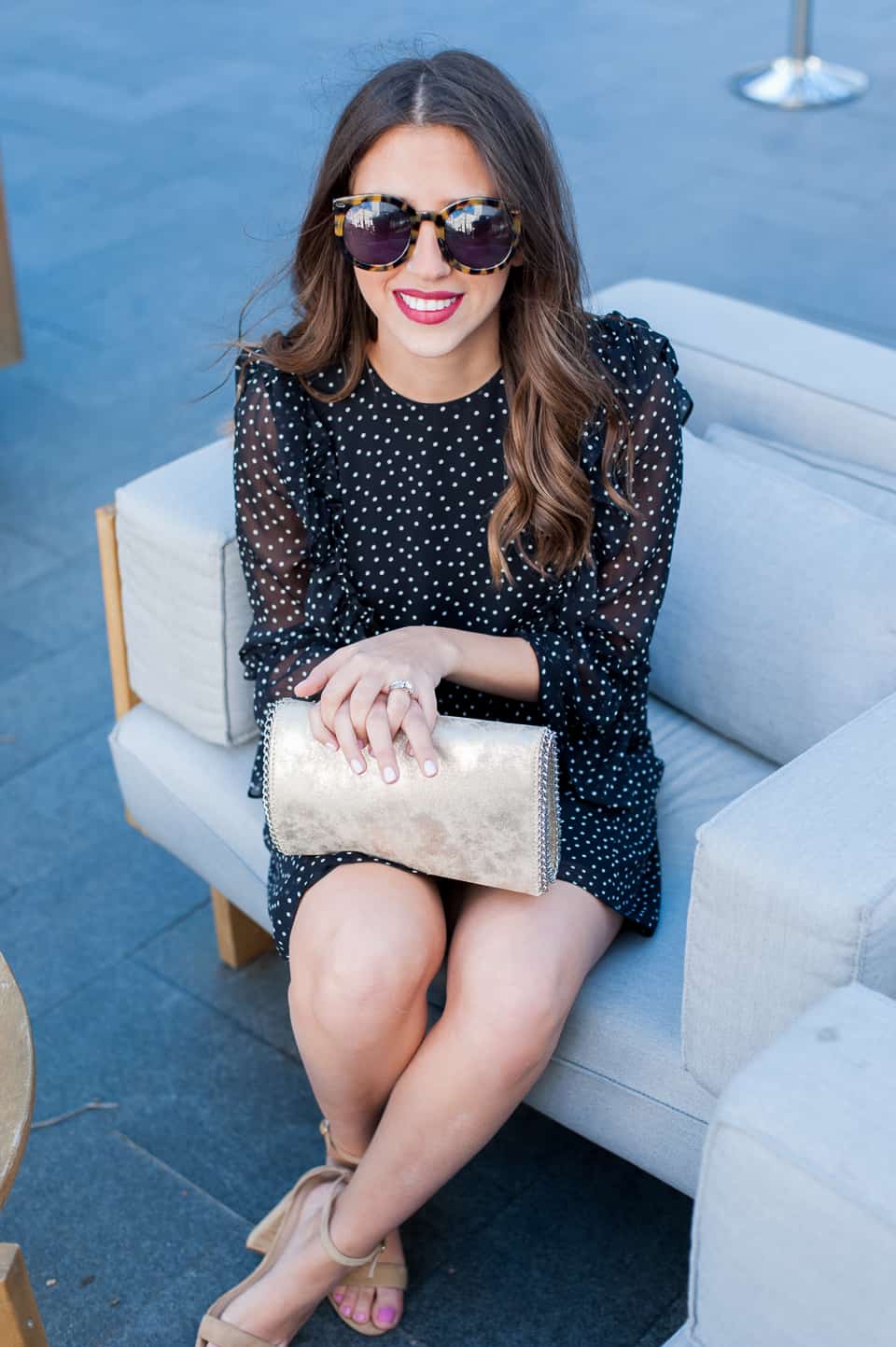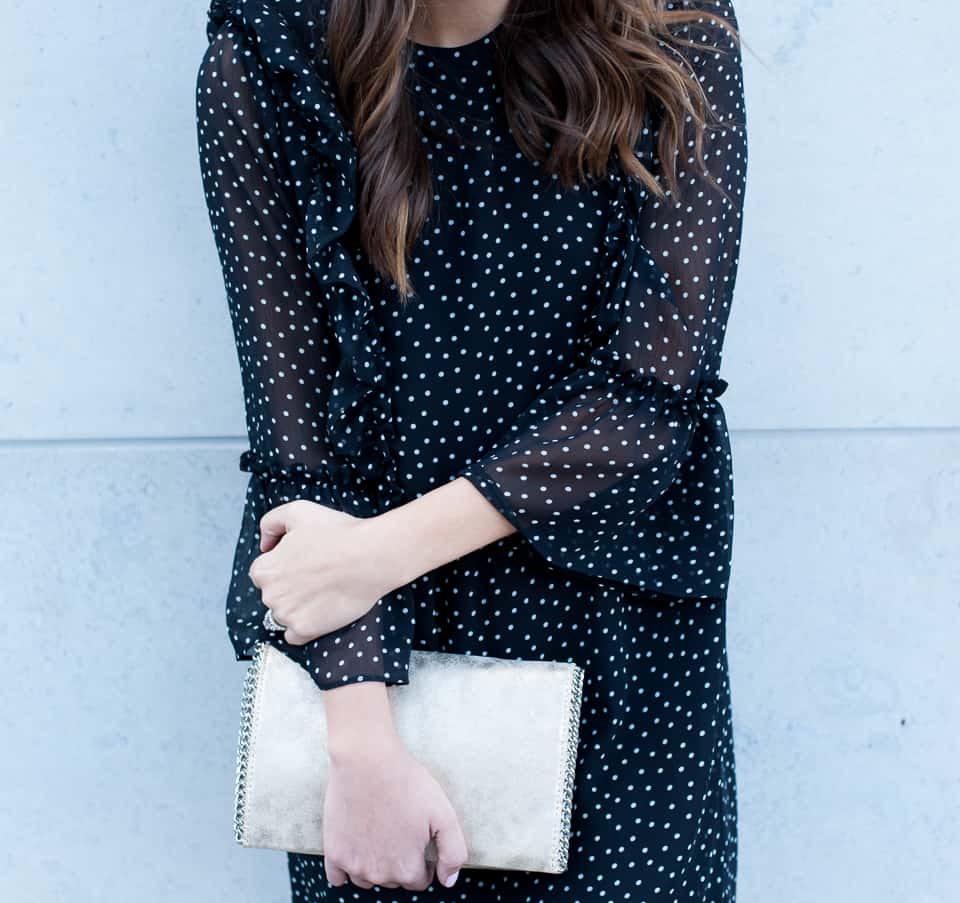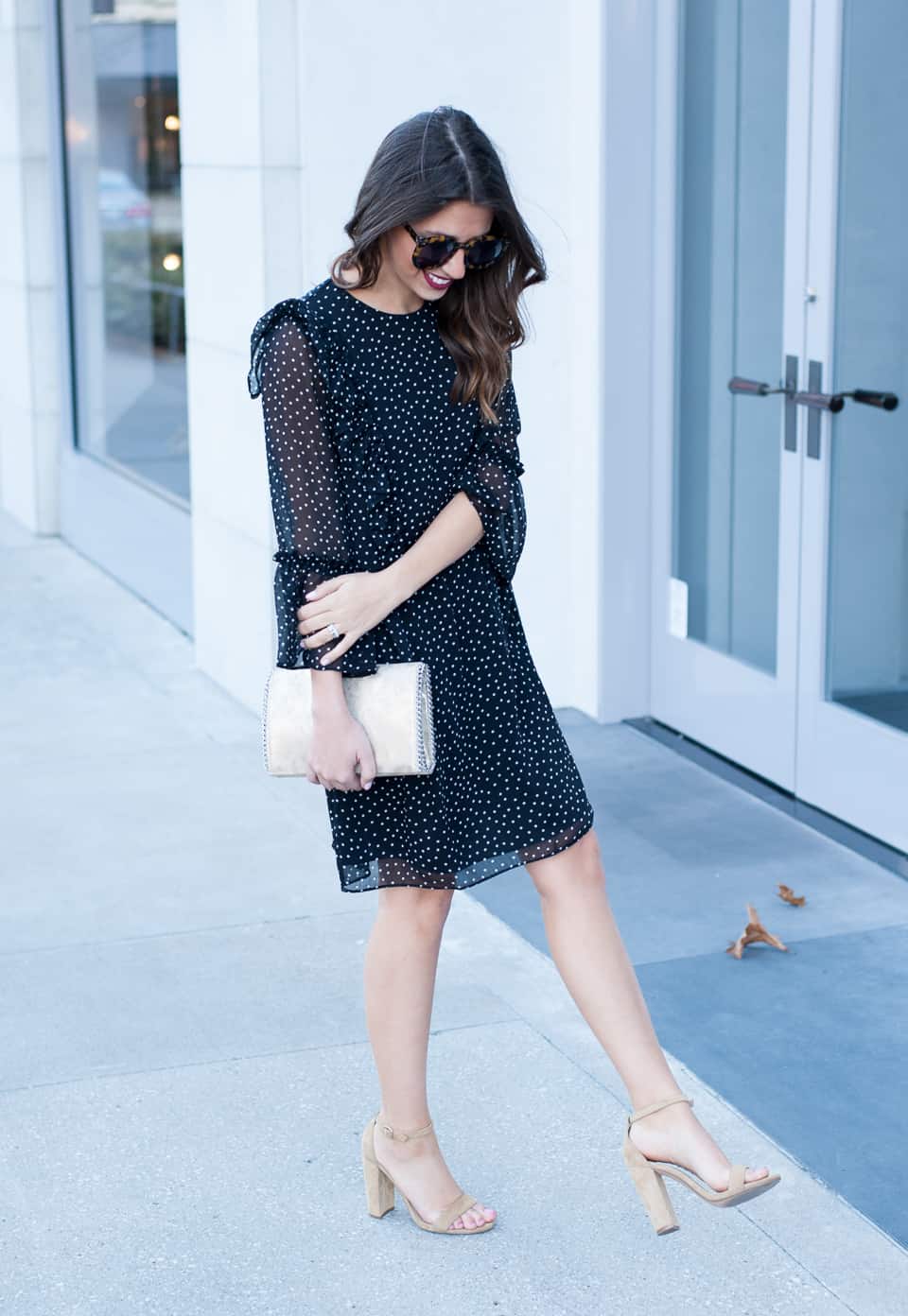 Dress: Topshop | Shoes: Steve Madden | Purse: Chelsea28 | Sunnies: Karen Walker 
You have no idea how ecstatic I have been about dressings coming back into my life. It's kinda weird but I have missed the heck out of them since dresses are my JAM. I would recommend sizing down in this dress since you can tell it is swallowing me just a tad bit. I apparently wasn't thinking and ordered a size 6 when typically I would be a size 4 or even sometimes 2 in Topshop. This is the perfect transitional outfit from Winter to Spring since it is black but has a spunk of polka dots and ruffles.
SO darn cute. I am thinking about wearing it tonight for a double date night we have planned. My friend found a new boy online so it's always fun getting to meet these fellas for the first time. We make her date them for at least a month before we think we should meet him. Anyone do the same? I really hope she's not reading this haha!