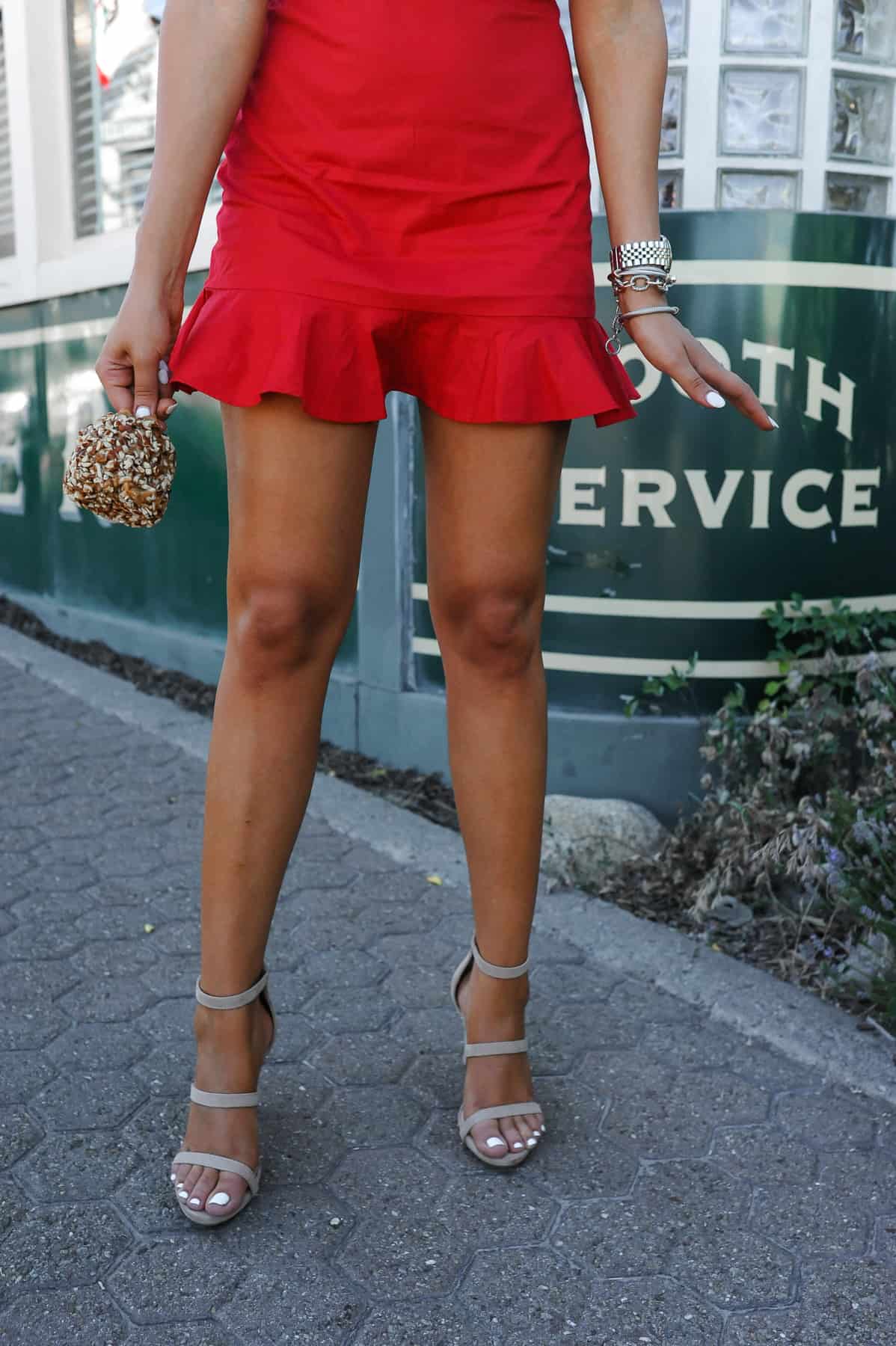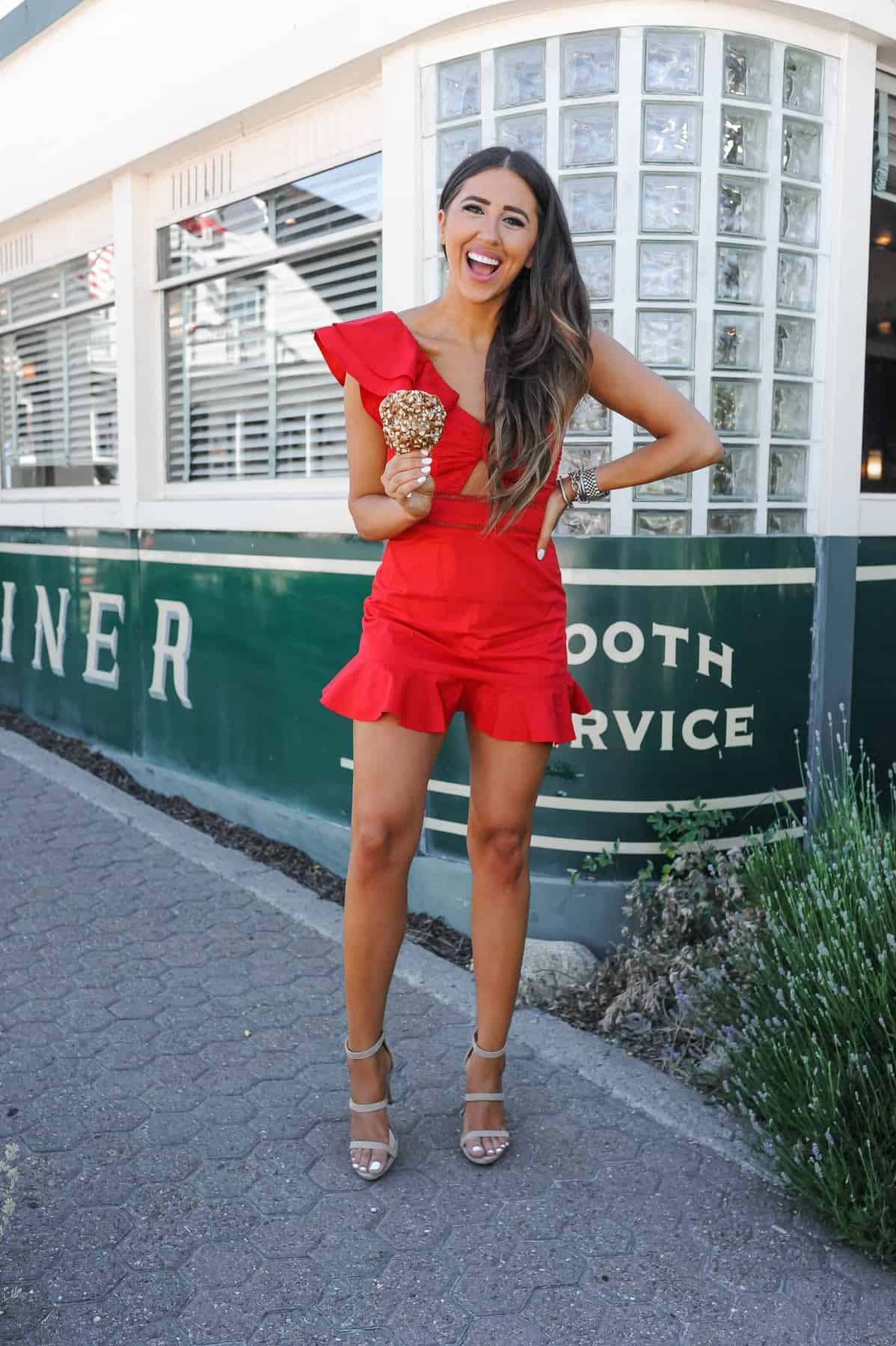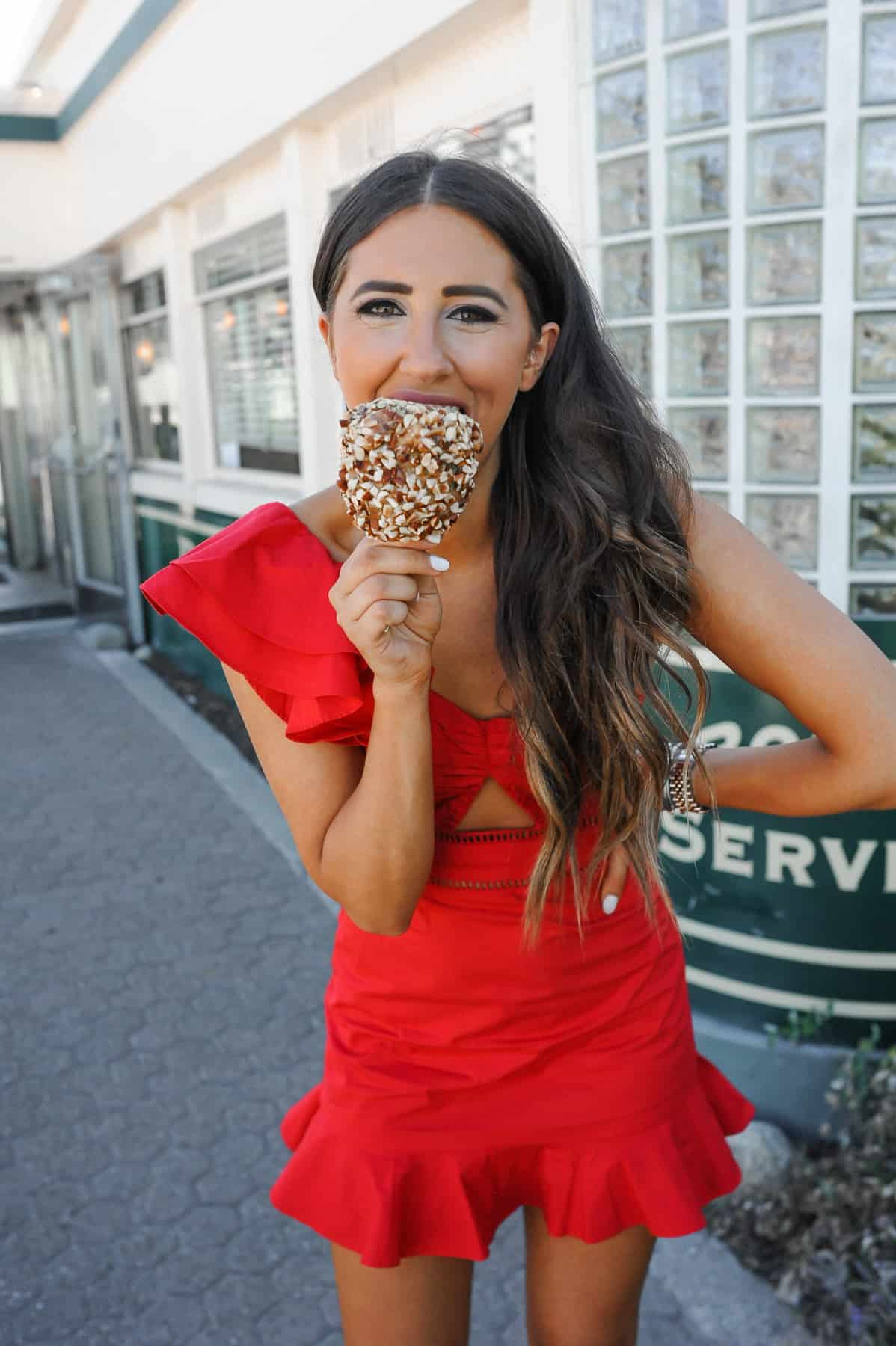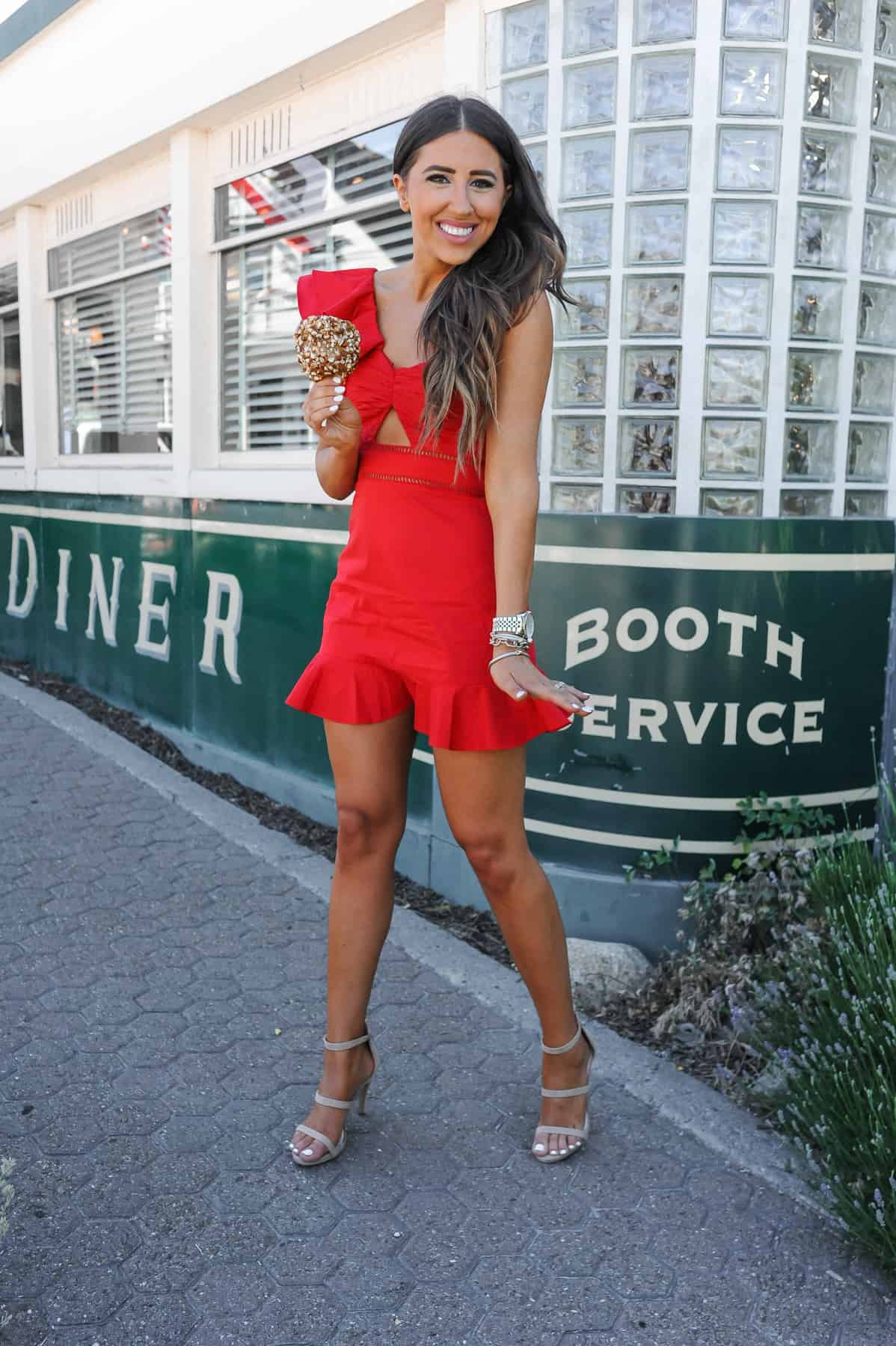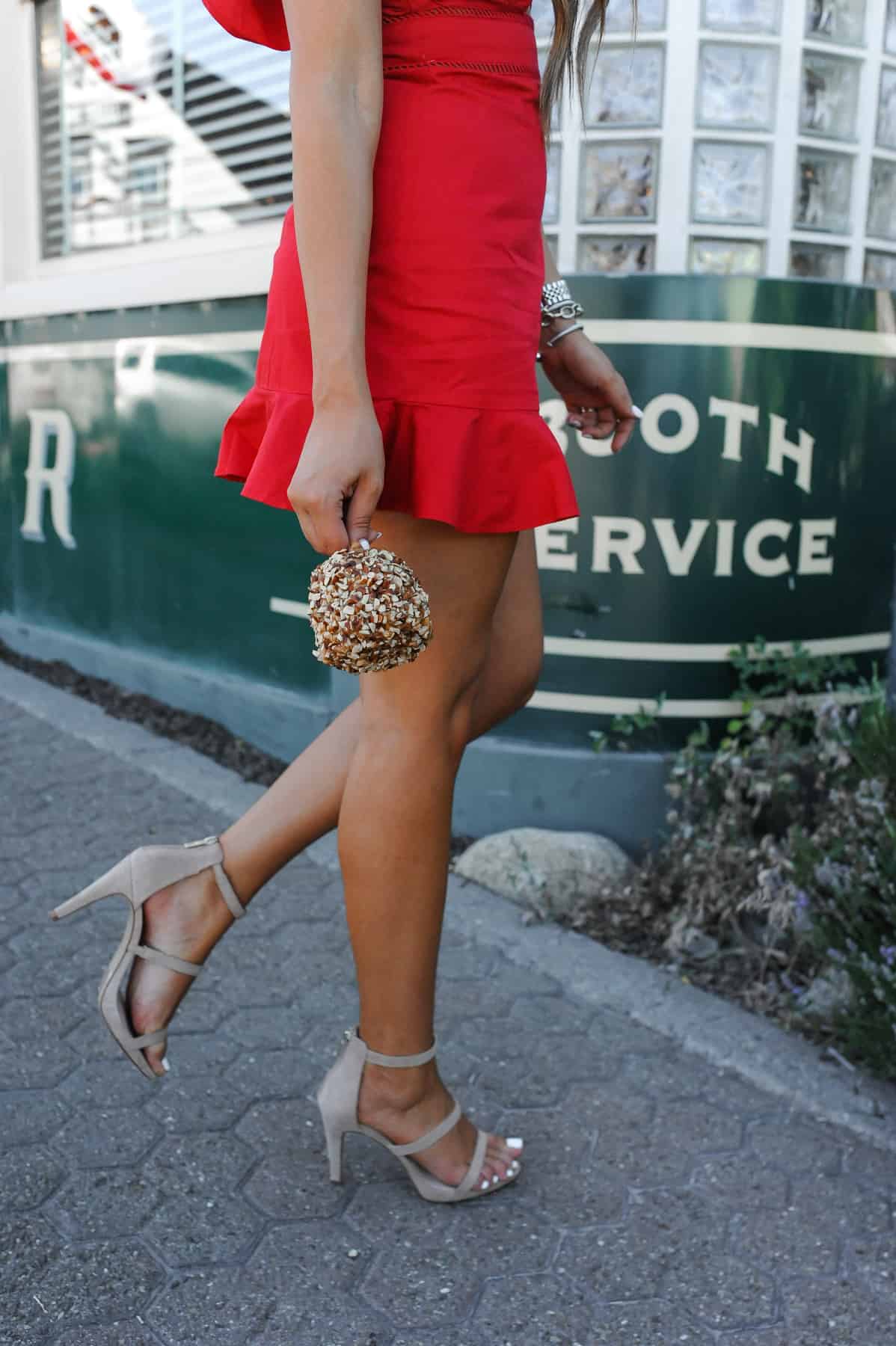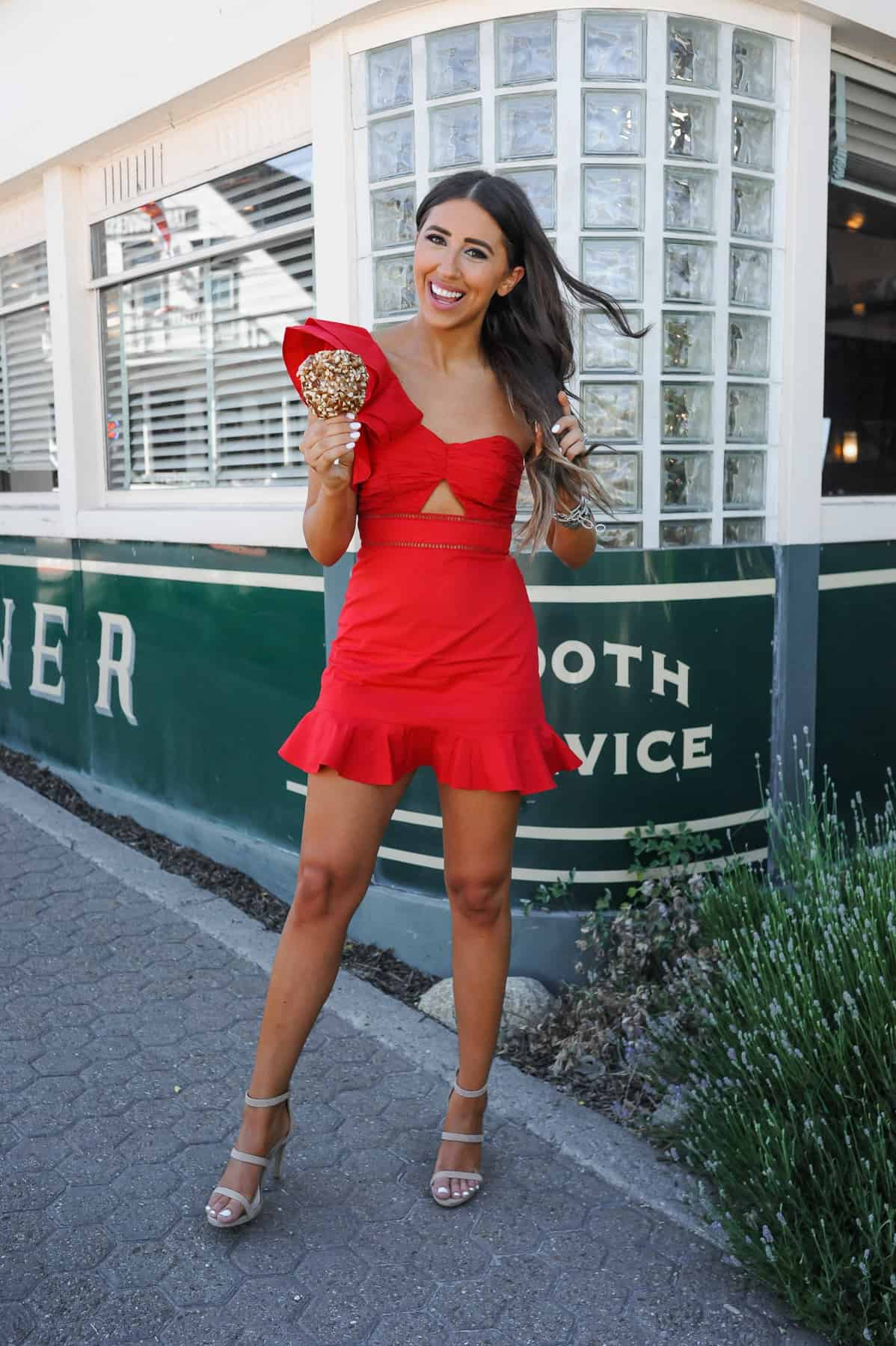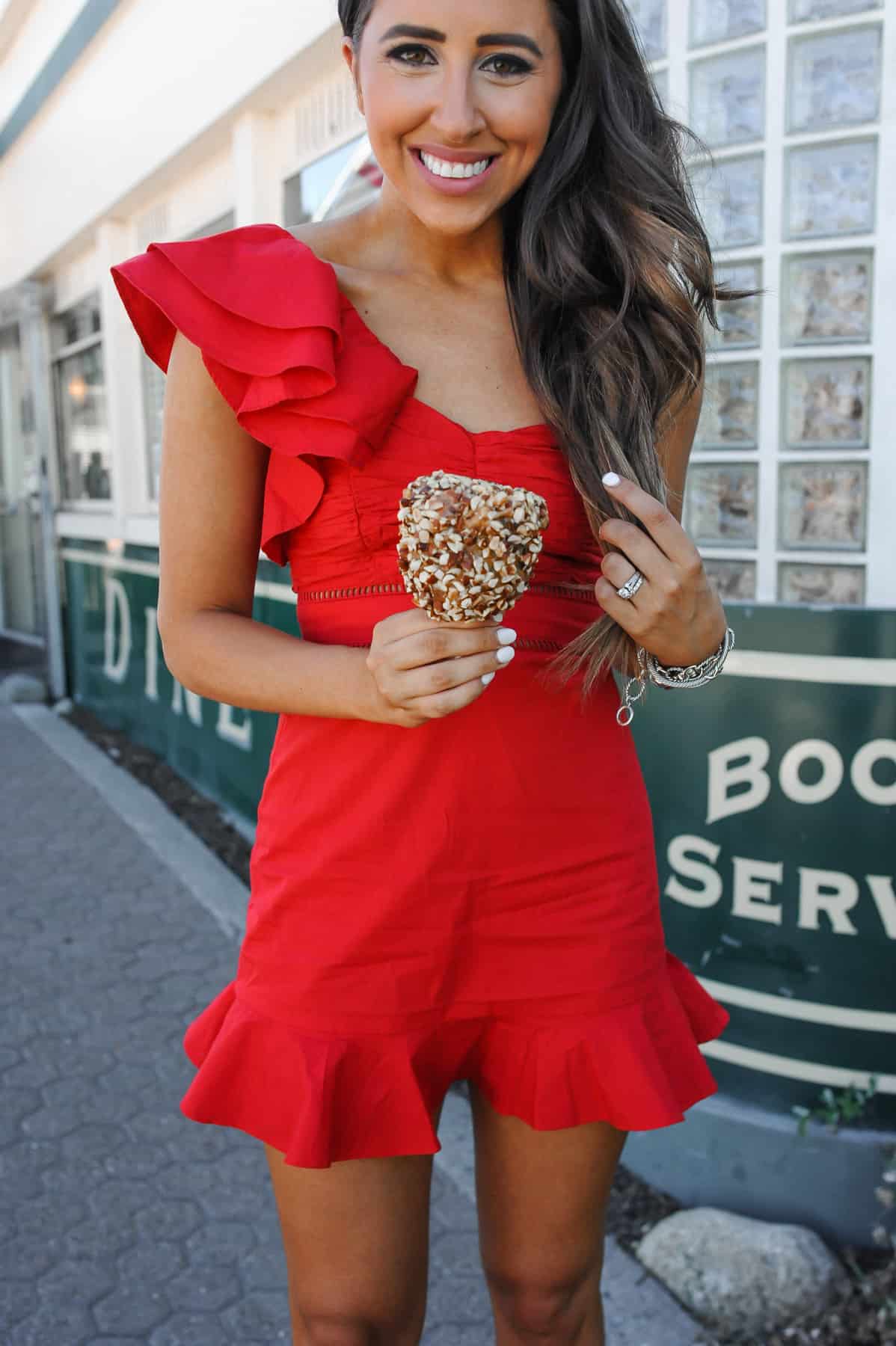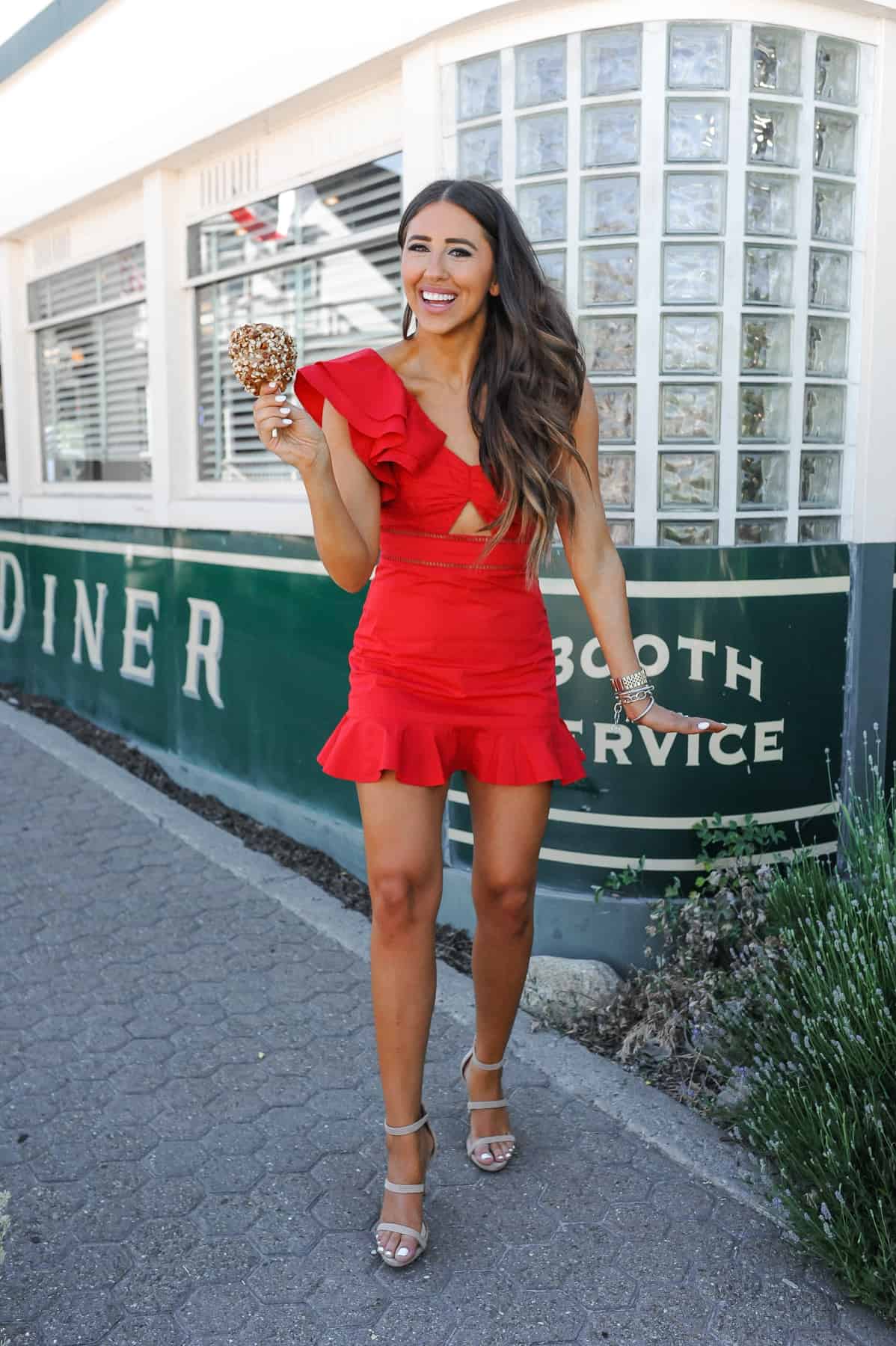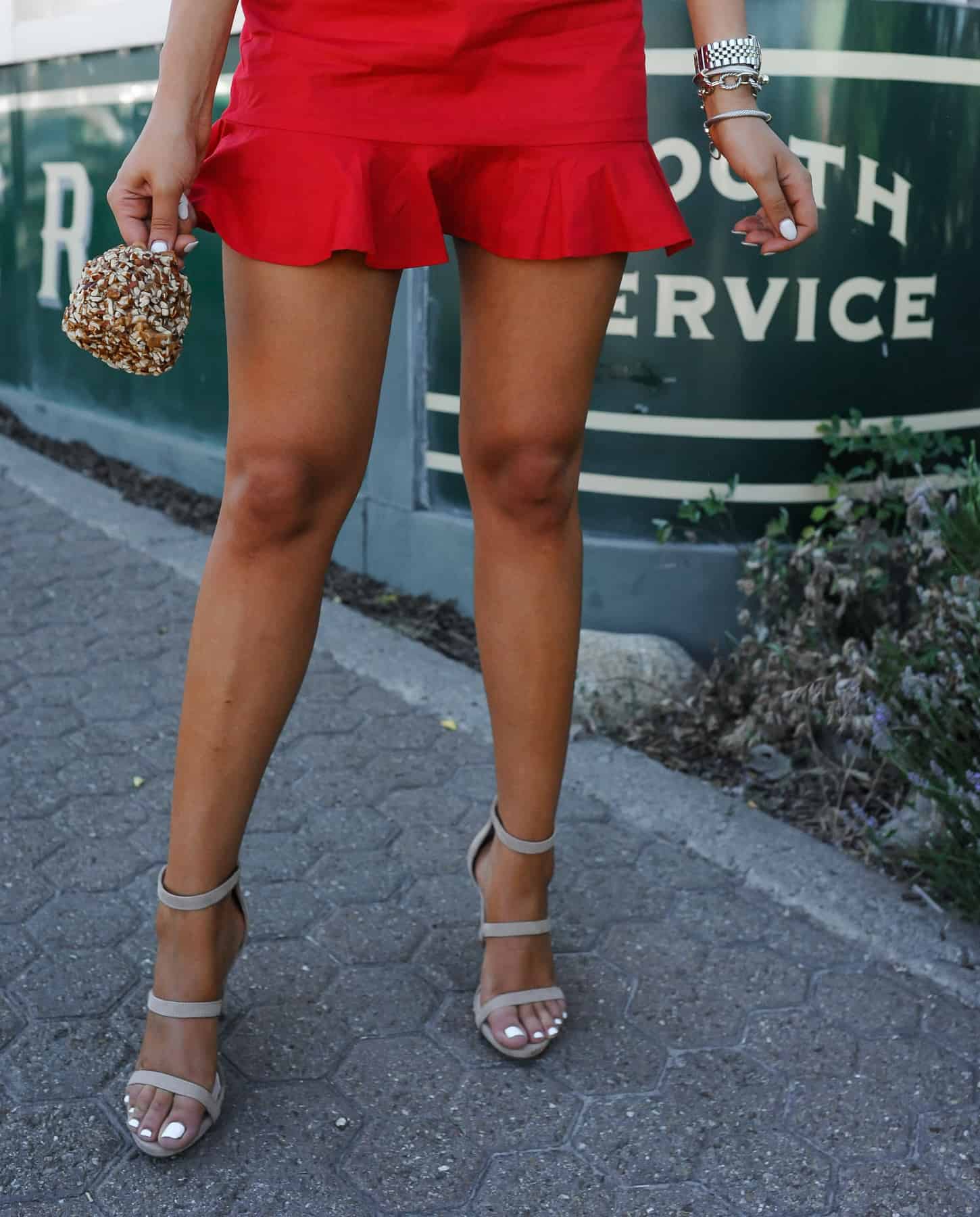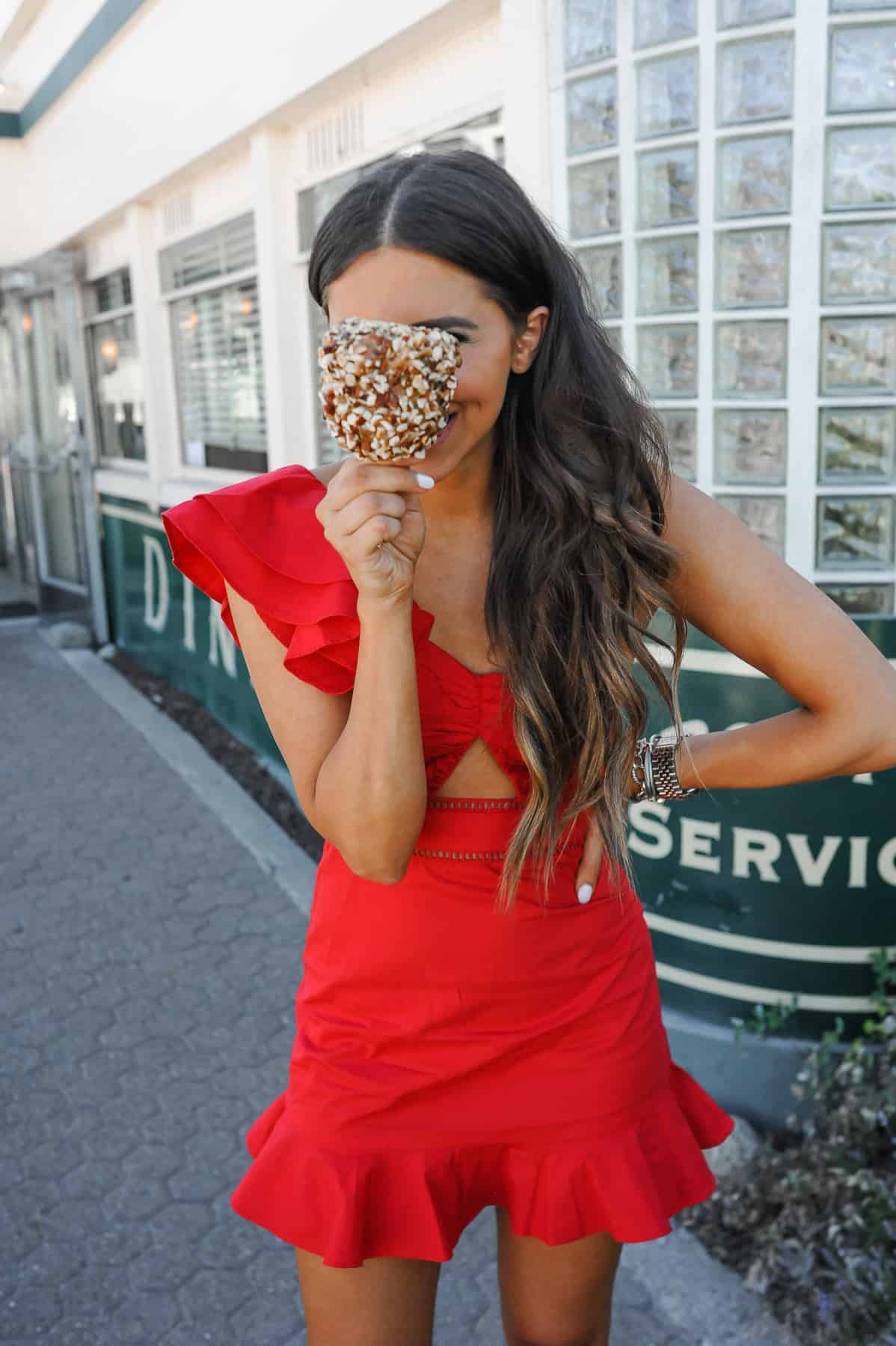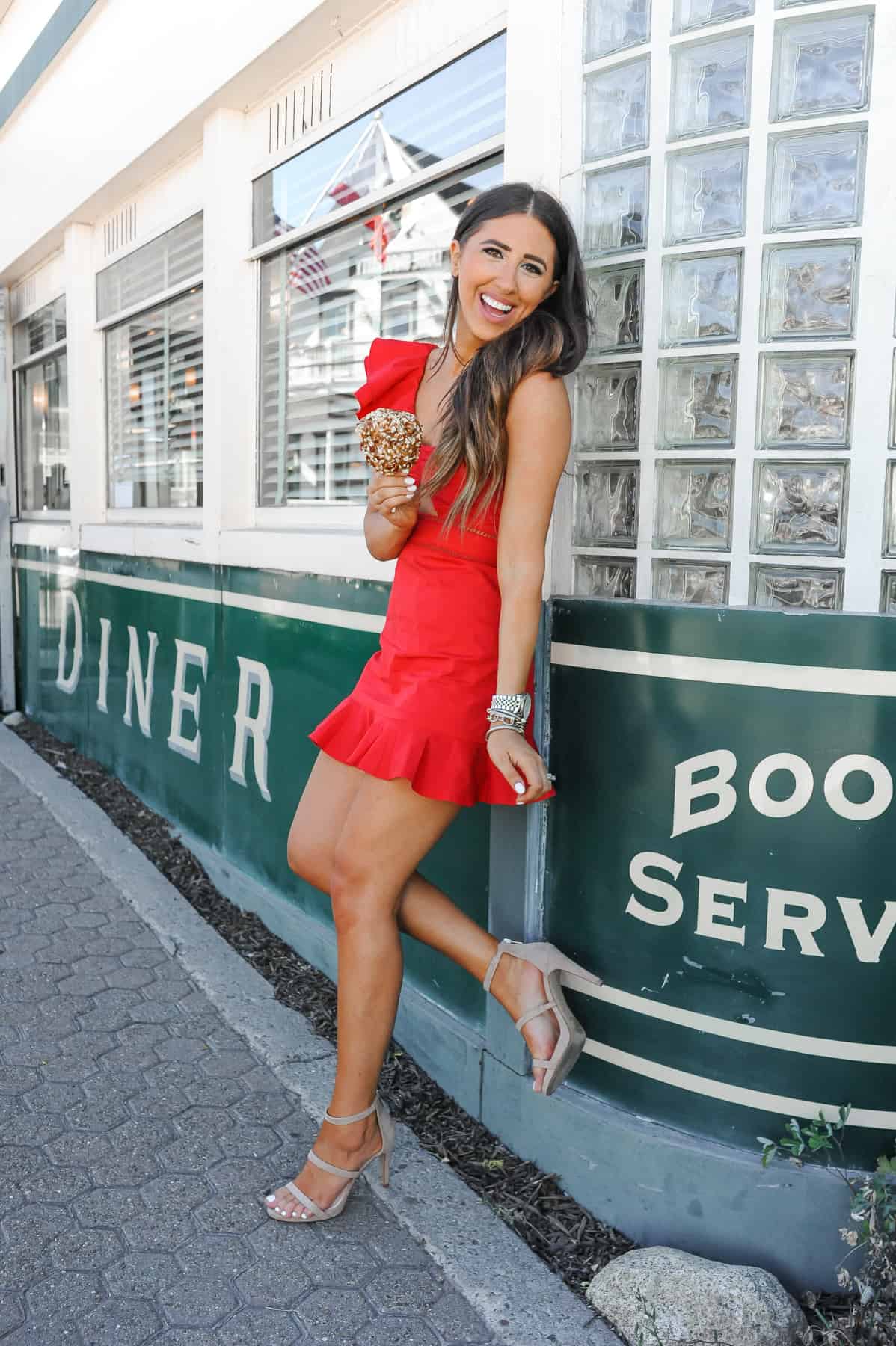 Dress: Tularosa | Shoes: Kelly & Katie | Watch: Michael Kors | Bracelet: David Yurman
How unique is this little red dress that I wore last week to date night?! Oh so cute and perfect for a night out in the town. I was wayyy to dressed up to walk into this diner but I thought it would be cute for photos haha. We came to this town (Truckee) for dinner last year and loved loved loved it! We got a candied apple last time and we were sure to grab another one again lol! I also have realized that it's soooo easy to dress up in Houston with heels and a cute dress and no one would think twice about it! It wasn't the same in Lake Tahoe this week haha! Every time I was overdressed, I would get a million stares! Someone has messaged me before asking if I really wear heels all the time since I wear them in 90% of my photos. The answer is yes, especially in Houston! I am 5'3 so wearing heels is typically my go to but I can now understand why she asked! She was also from a small town!
Speaking of heels, I just got these shoes from DSW last week and they are sooooo darn cute! I have been slacking in the shoe department lately so it's been my mission to change it up! Also I promise to do a Lake Tahoe diary sometime this week and also be sure to get ready for the Nordstrom Sale. Such a crazy week, I am ready for it! Happy Monday babes!