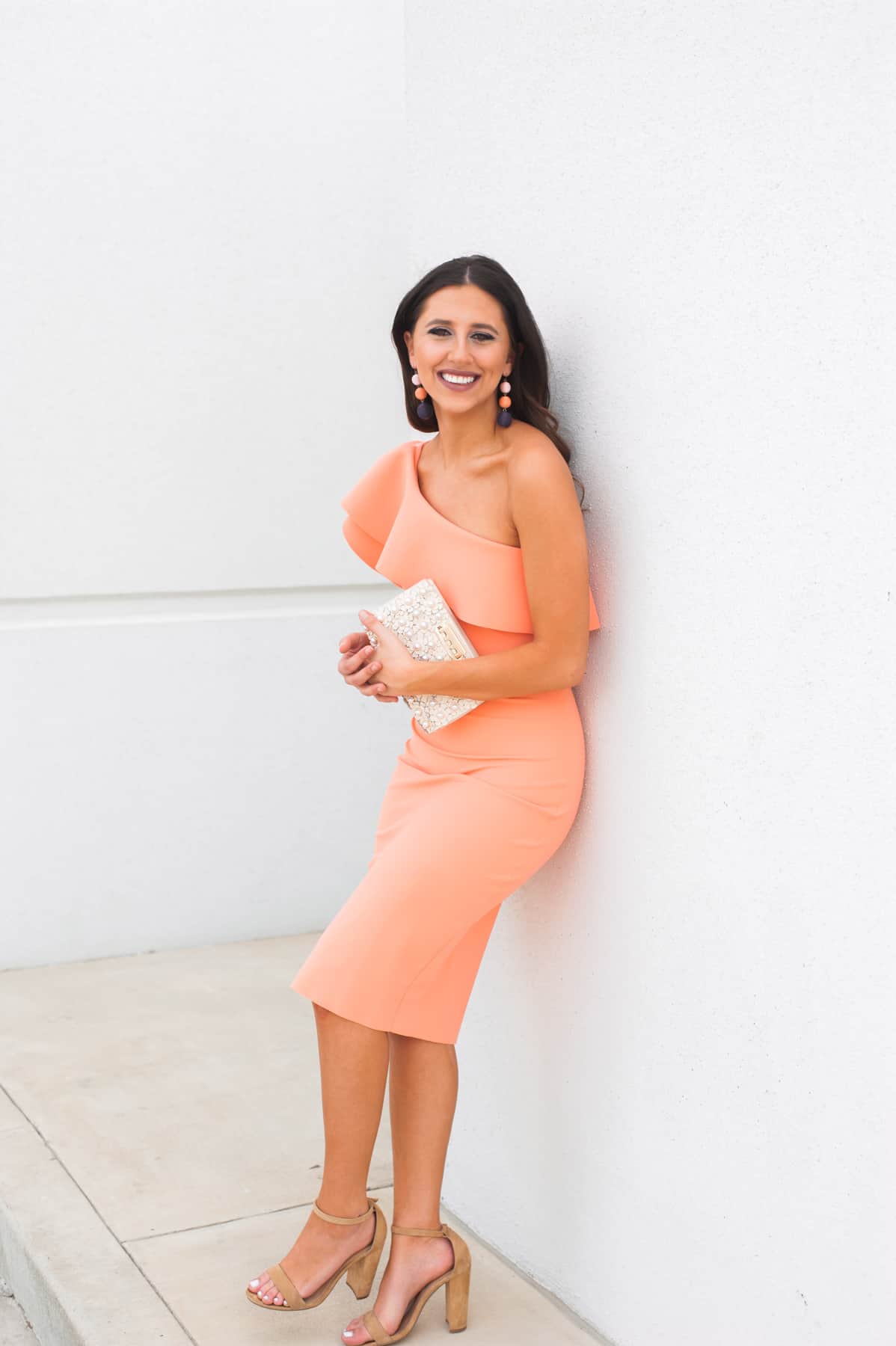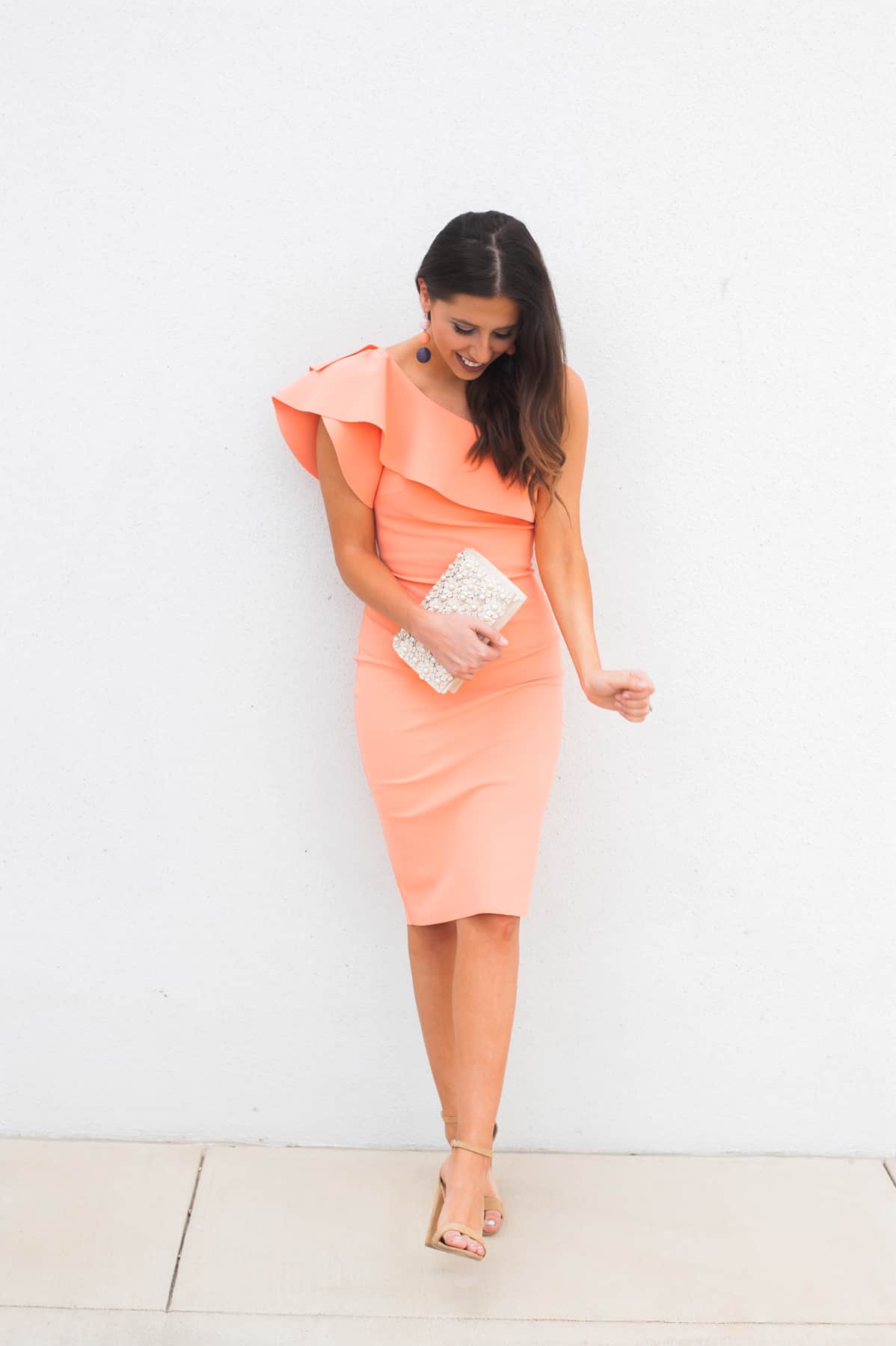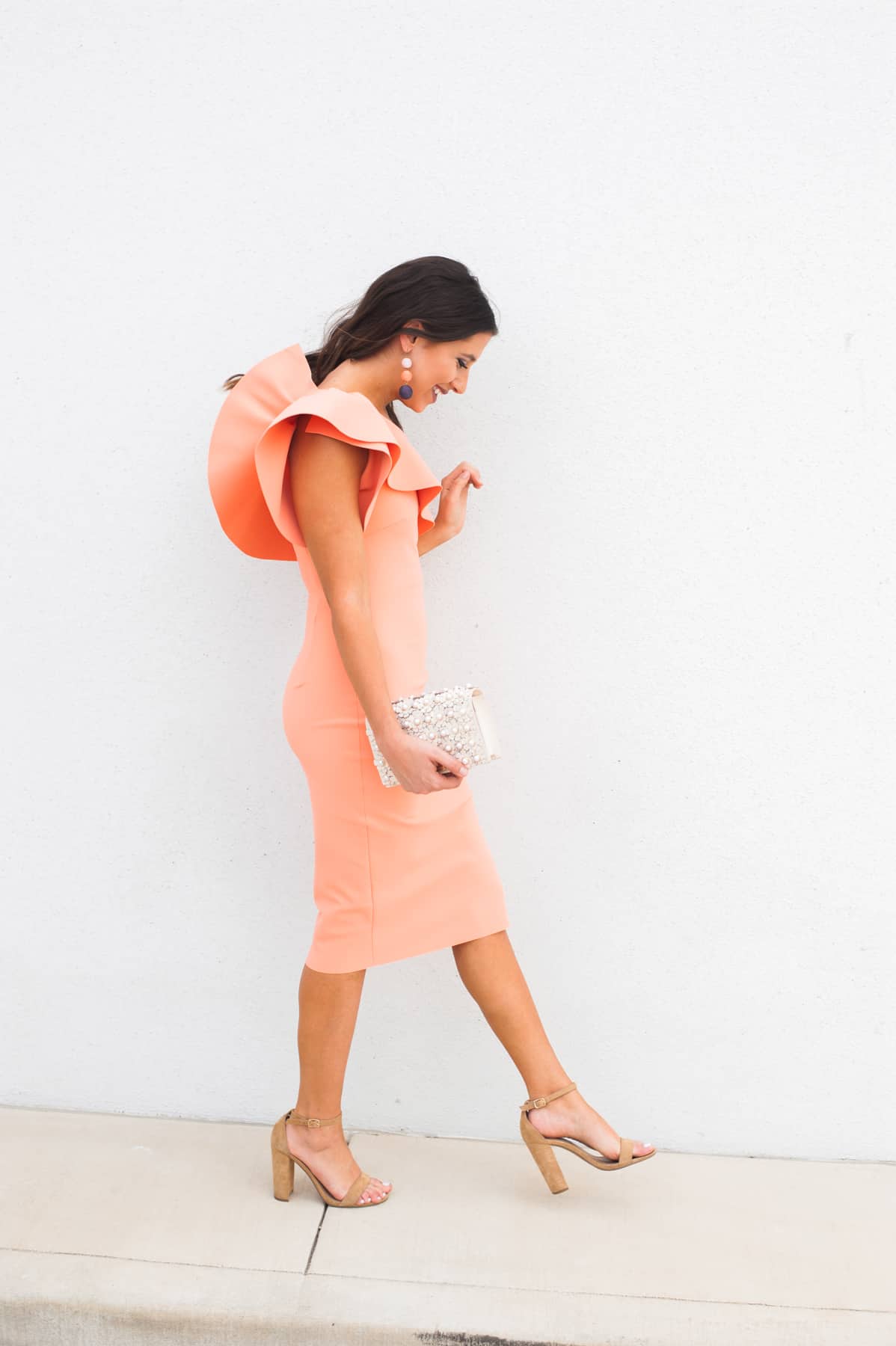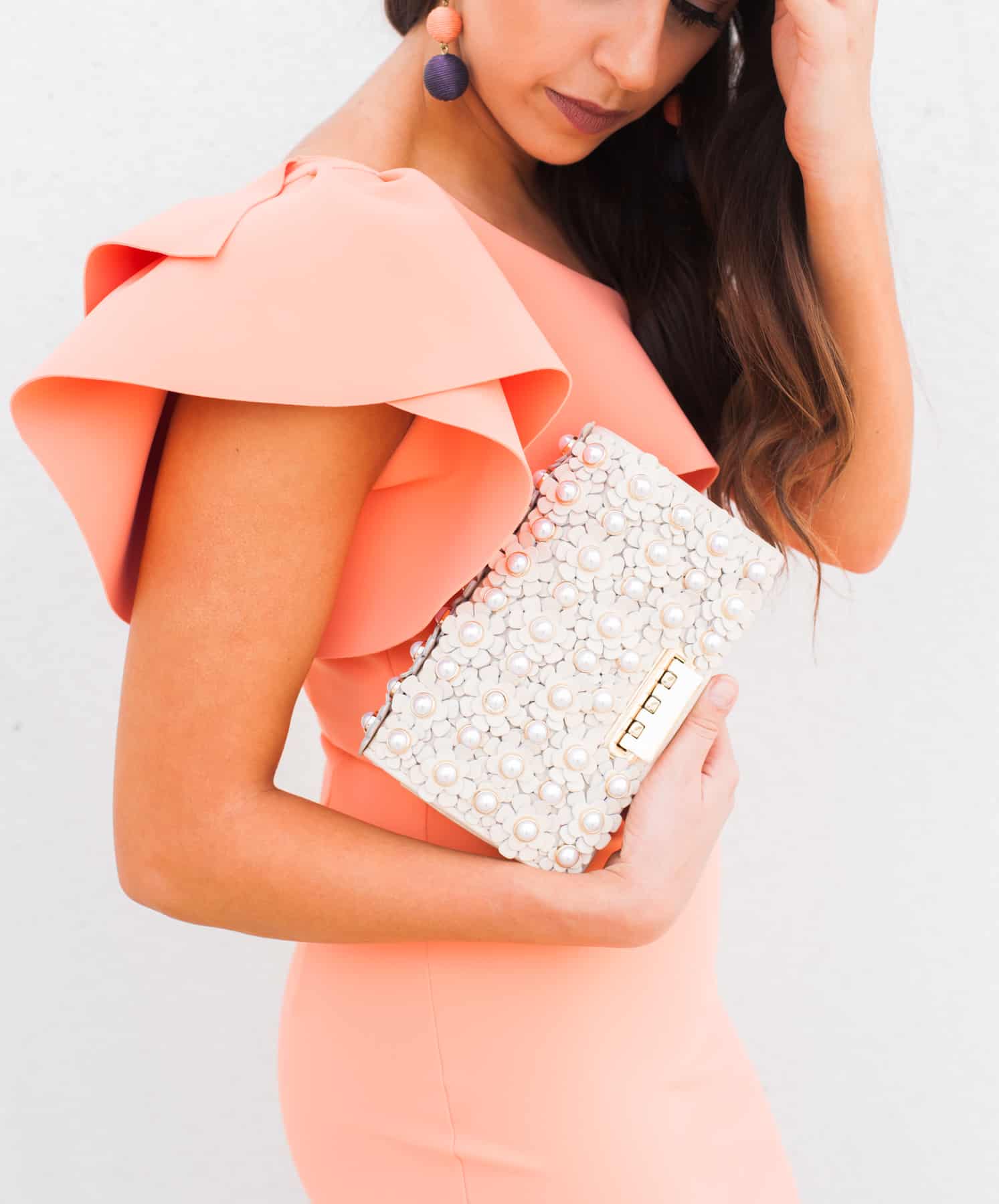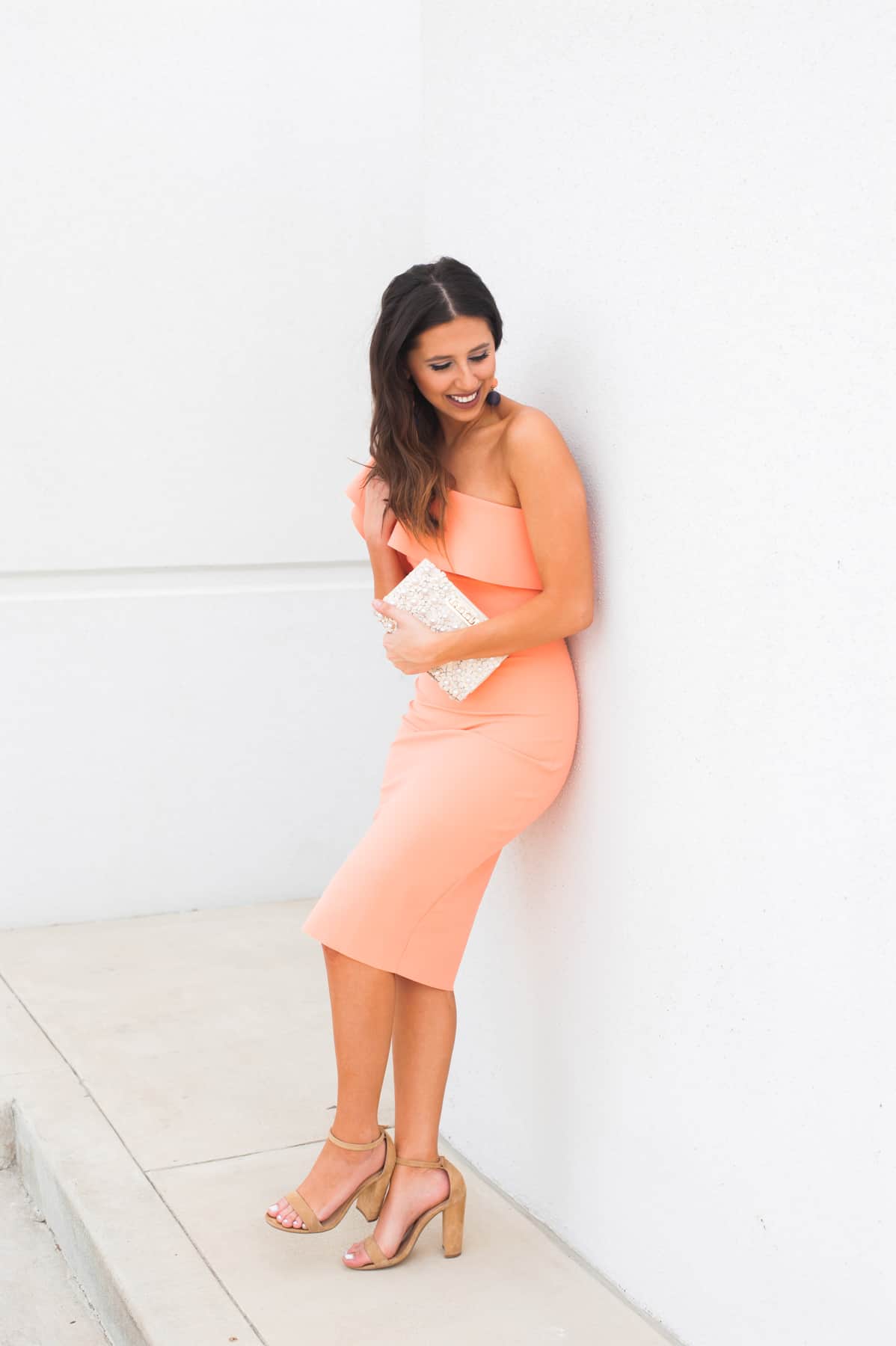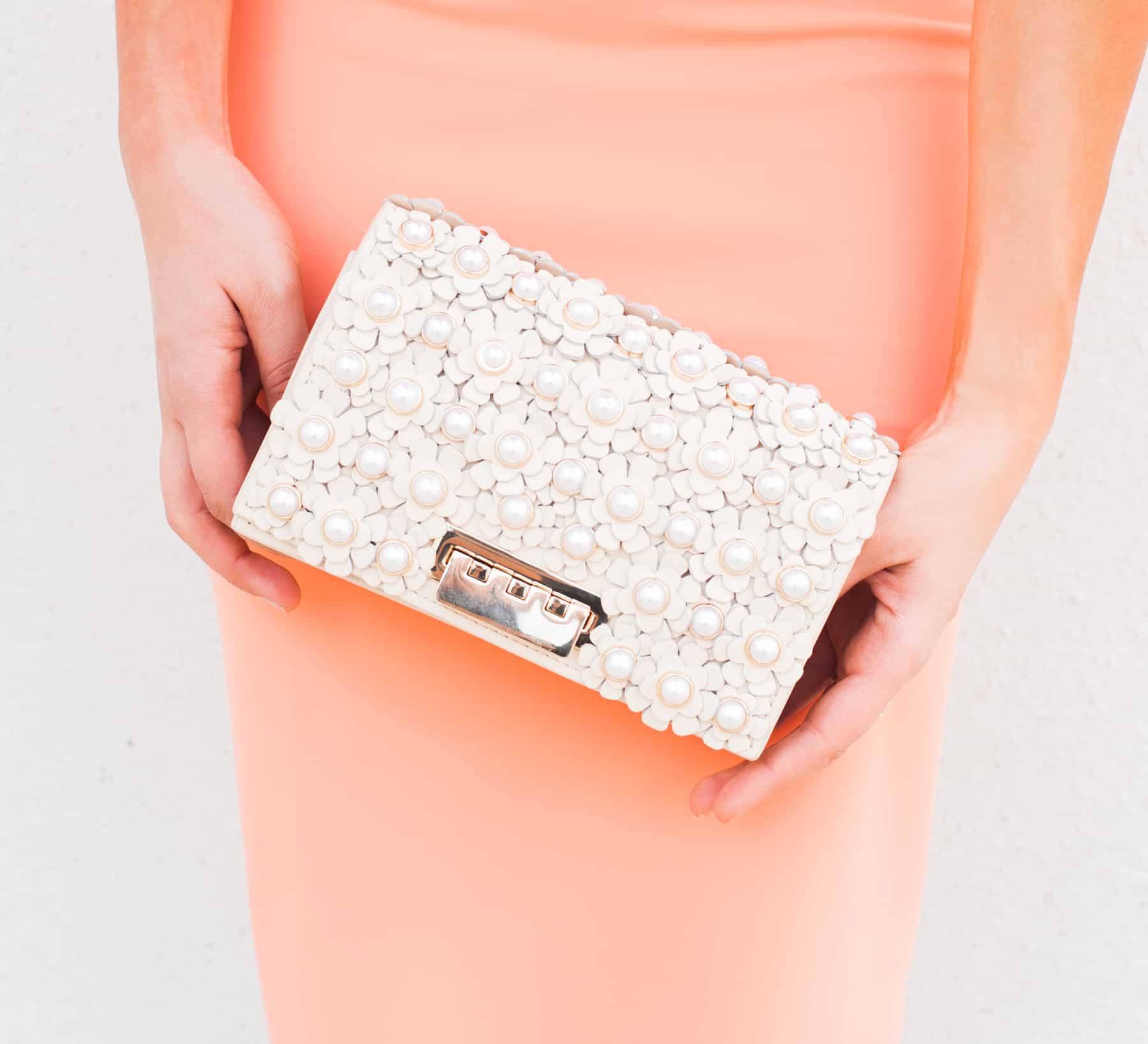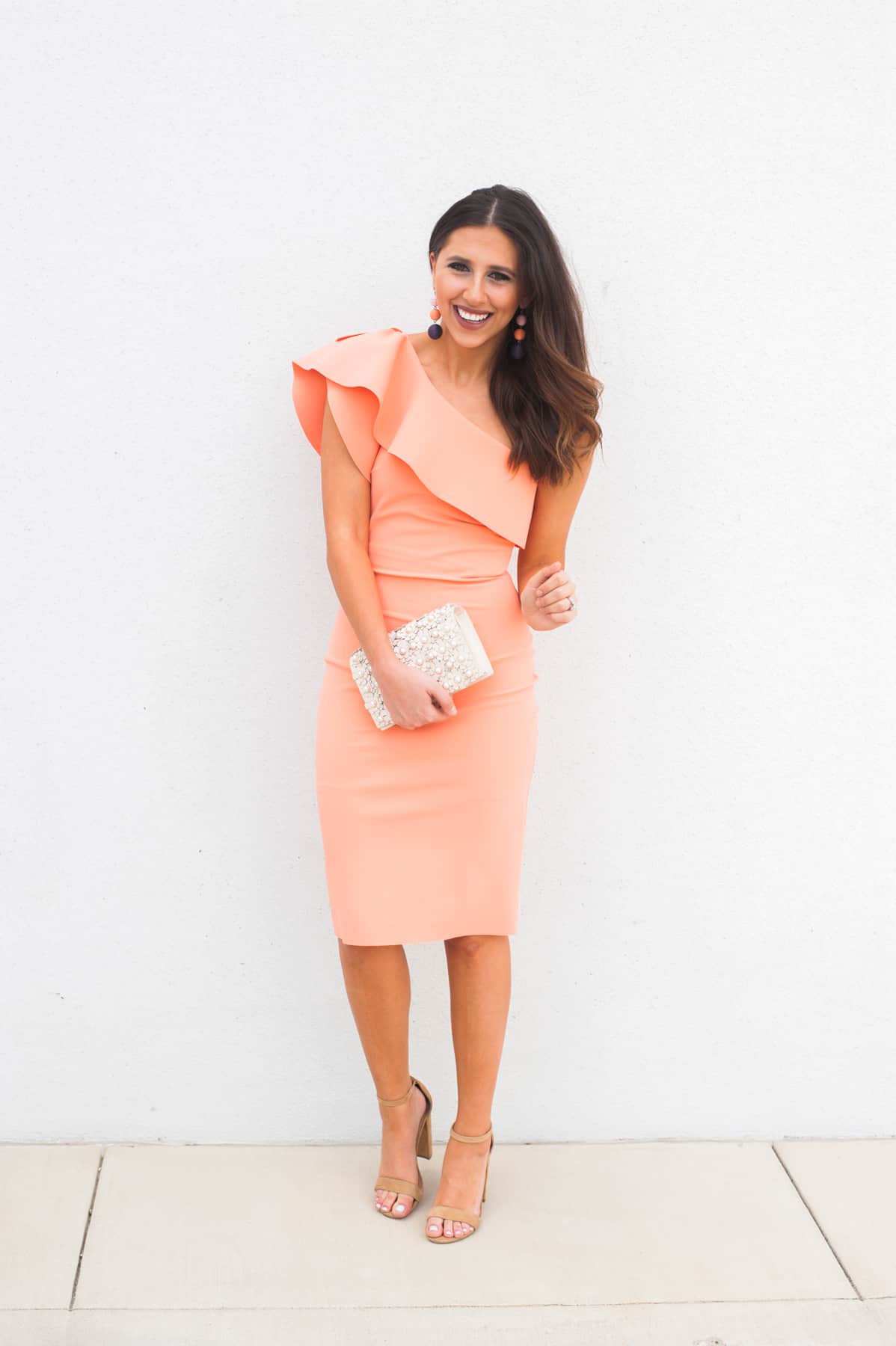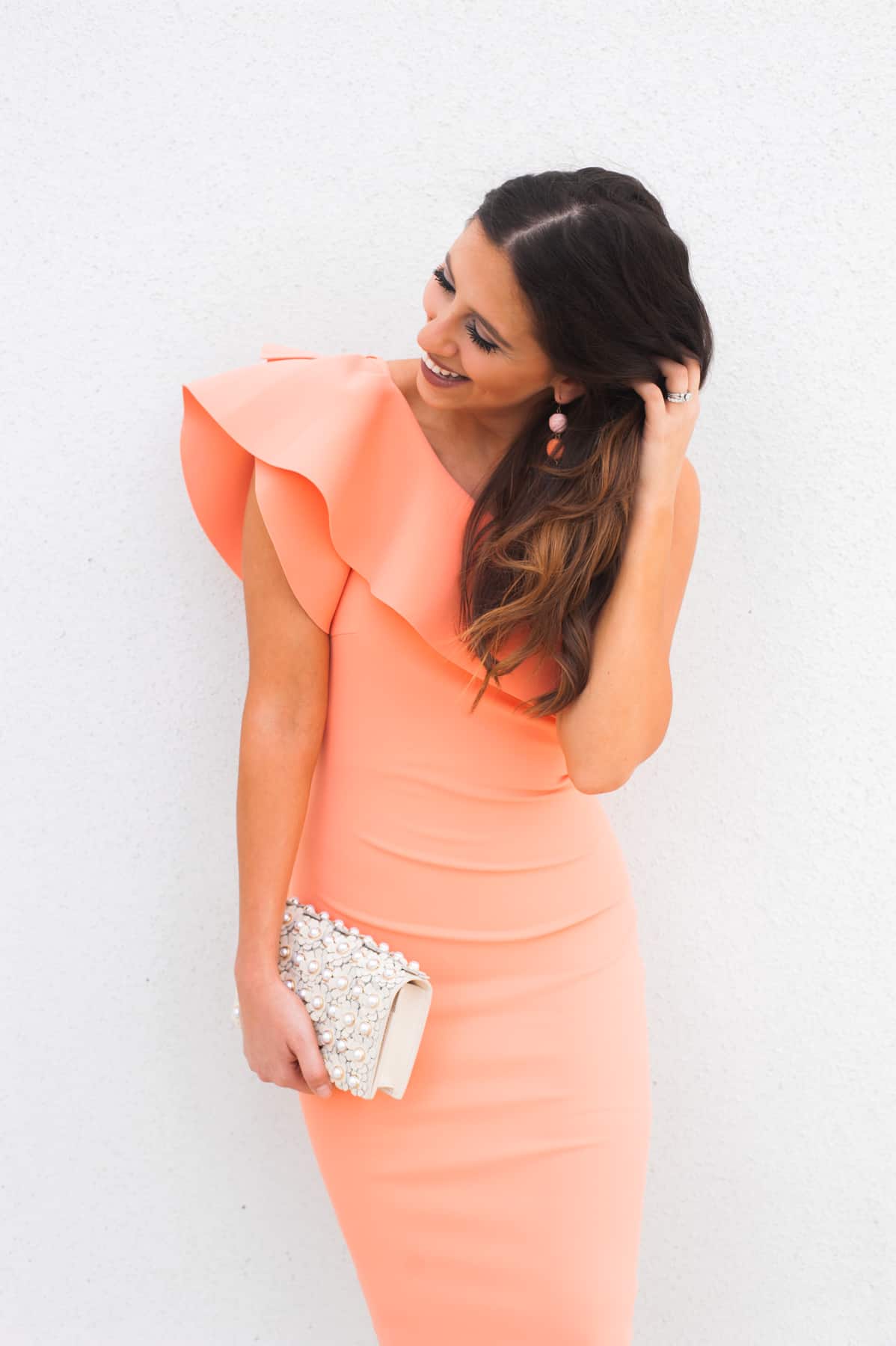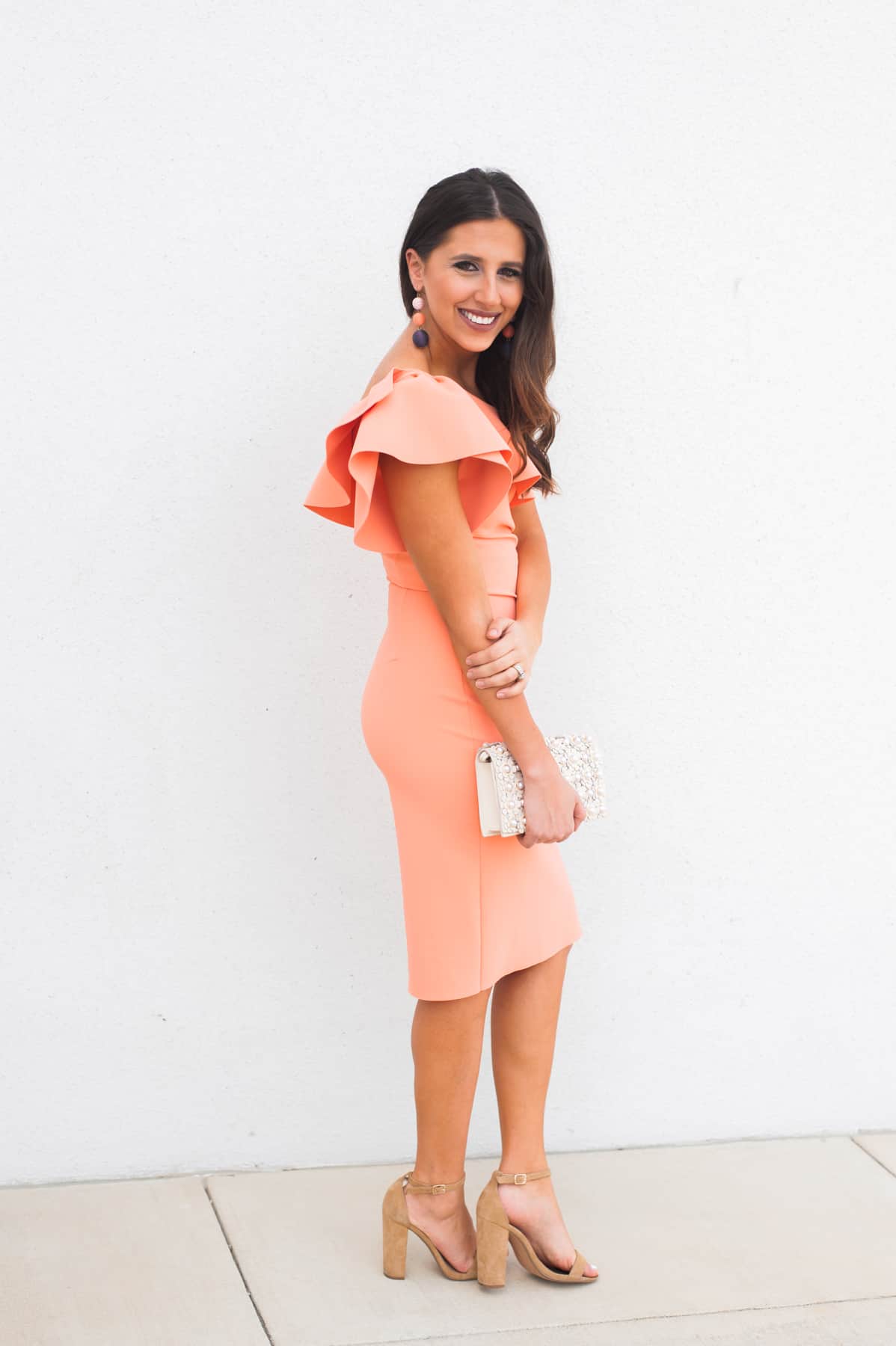 Dress: Elisse by La Petite (Magenta) | Clutch: Zac Posen (I'm obsessed) | Shoes: Steve Madden | Earrings: Bauble Bar 
I am sure by now, you have caught on that today is the first day of spring. Hip hip hooray! What's funny is growing up I NEVER knew the small holidays in life but now that I am on IG 24/7, I can't miss a random holiday even if I tried. I believe today is also #nationalmacaronday so go treat yo self! Anyway, I am a huge lover of Spring time because of all the fun colors I get to play with. The color on this dress actually took me by surprise and it was the winner to Friday nights wedding. I shared via IG stories that I was having a hard time deciding between the coral or magenta color. I included a snap above of the pretty magenta color since it was actually my favorite. I am always so drawn to a color that makes me stand out but majority vote surprisingly was this coral! I am so glad I went with this color since the wedding was a barn wedding and I didn't want to be that girl that was wayyyy over dressed. Rent the Runway actually decided to send me both colors since the Magenta only had a size 2 and I wanted both sizes just incase!
None-the-less if you have a wedding or special spring event coming up, I HIGHLY recommend either color dress. The material is SO well made and the color is even dreamier in person. You probably will get a 101 compliments but I never think that is a bad thing! Also, Rent the Runway is my go to for events like this. I love that I don't have to freak out and order a dress that I am going to be married too after the event is over with. I get to rent a dress and they make the return process super easy.